A natural-born explorer, I've spent most of my existence looking to the stars and dreaming of the mysteries they might reveal to me. Lately, I've come to realize it's foolish to chart a course for the vast unknown without first discovering all that surrounds me each and every day. To that end, I have decided to embark on a miniature mission to share my petite perspective. I invite you to come along as we explore together what I like to refer to as the "little" known facts about Huntsville.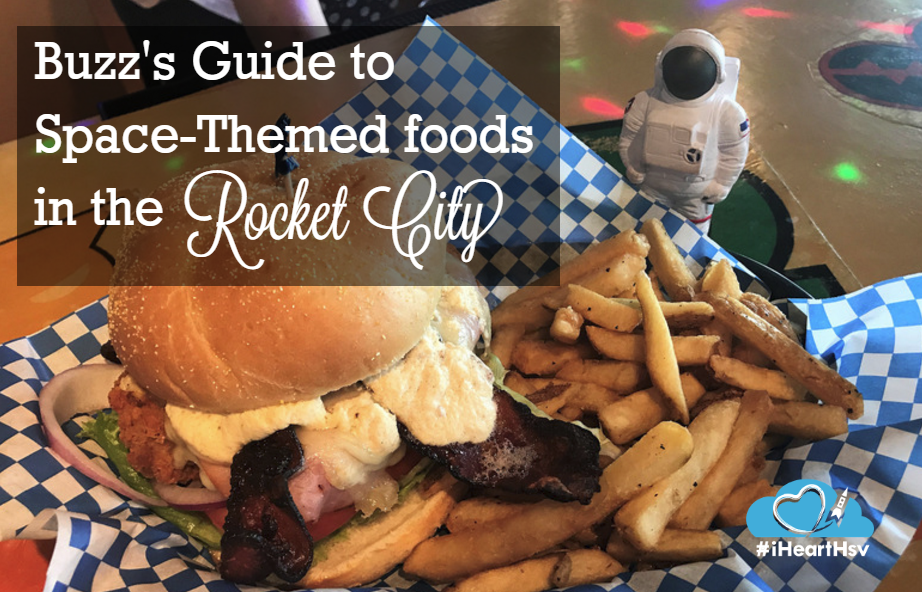 Satisfy Your Inner Astronaut Appetite 
Huntsville, Alabama, nestled in the foothills of the Appalachian Mountains, is a close-knit community bursting at the seams with thoughtful kind-hearted folk who are quick to wave "Howdy, neighbor" while taking lazy, hazy afternoon strolls down tree-lined drives and…
WAIT JUST ONE MINUTE! Okay, we're sort of all those things but we are also highly-educated, craft beer swilling, food truck noshing, pun-loving geeks who sometimes like to reminisce with lobster bisque and pay homage with our fromage. To that end and for just a little foodie fun, I have compiled a list of some of the must-try space-themed menu offerings from Rocket City restaurants.
Why space-themed you ask? Really? You asked that?
Let's continue.
Here they are, the galactically good eats that are near and dear to this Wee Naut and my great big appetite...
Baked falafel, spinach, and tomato on olive garlic FredBread; these ever so appropriately named "stars" are indeed luminous spheres of chick peas held together by their own gravity plus a delightful sesame sauce. This stellar creation certainly lives up to its macrocosm moniker (That's its "name" to you and me.)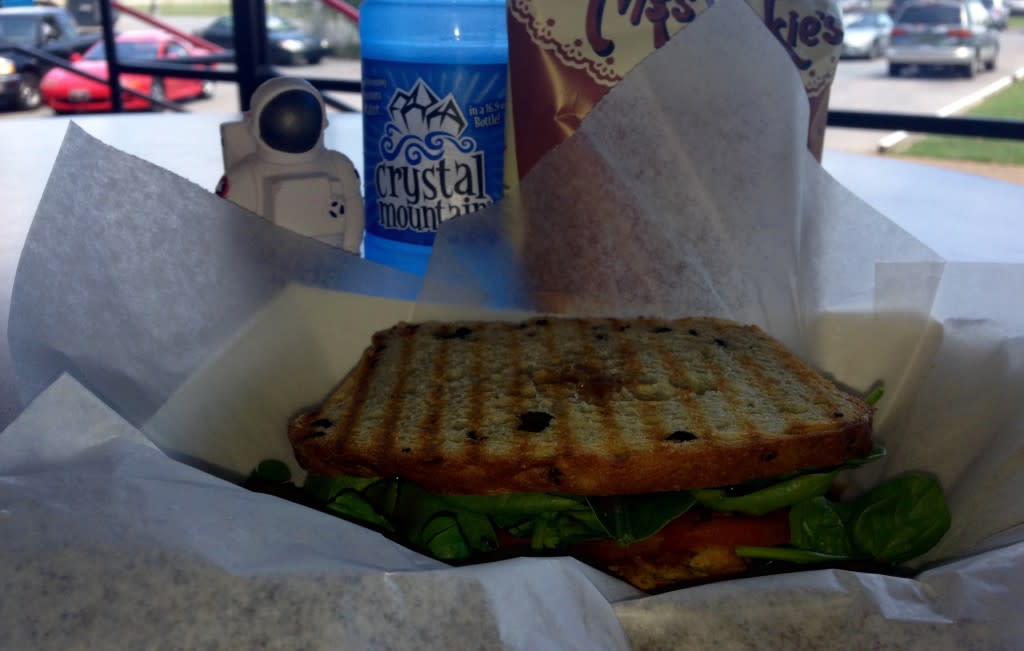 The Happy Tummy
This eponymous-ish tribute features bratwurst wrapped in pizza dough with sauerkraut, onion, cheese, and mustard. It's somewhat crispy on the outside and ooey gooey genius on the inside, much like the man for which it is named.
Sam & Greg's Pizzeria and Gelateria
Following in the long tradition of astronauts eating meals out of pouches, I give you the Rocket City Frito Pie. A "they wish they had it so good" combination of crunchy corn chips, sausage Bolognese for a little spice, Pico di Gallo for a fresh accent and cheese sauce because…well, its cheese sauce.

Rocket City Tavern
A short time ago in restaurant not that far away…a new hope for fried chicken tender, bacon, melted Swiss and buttery béchamel sauce goodness was realized! These perfectly seasoned fries along with this monstrous sandwich, chicken cordon "blew" me away. This IS the droid-inspired menu item you're looking for.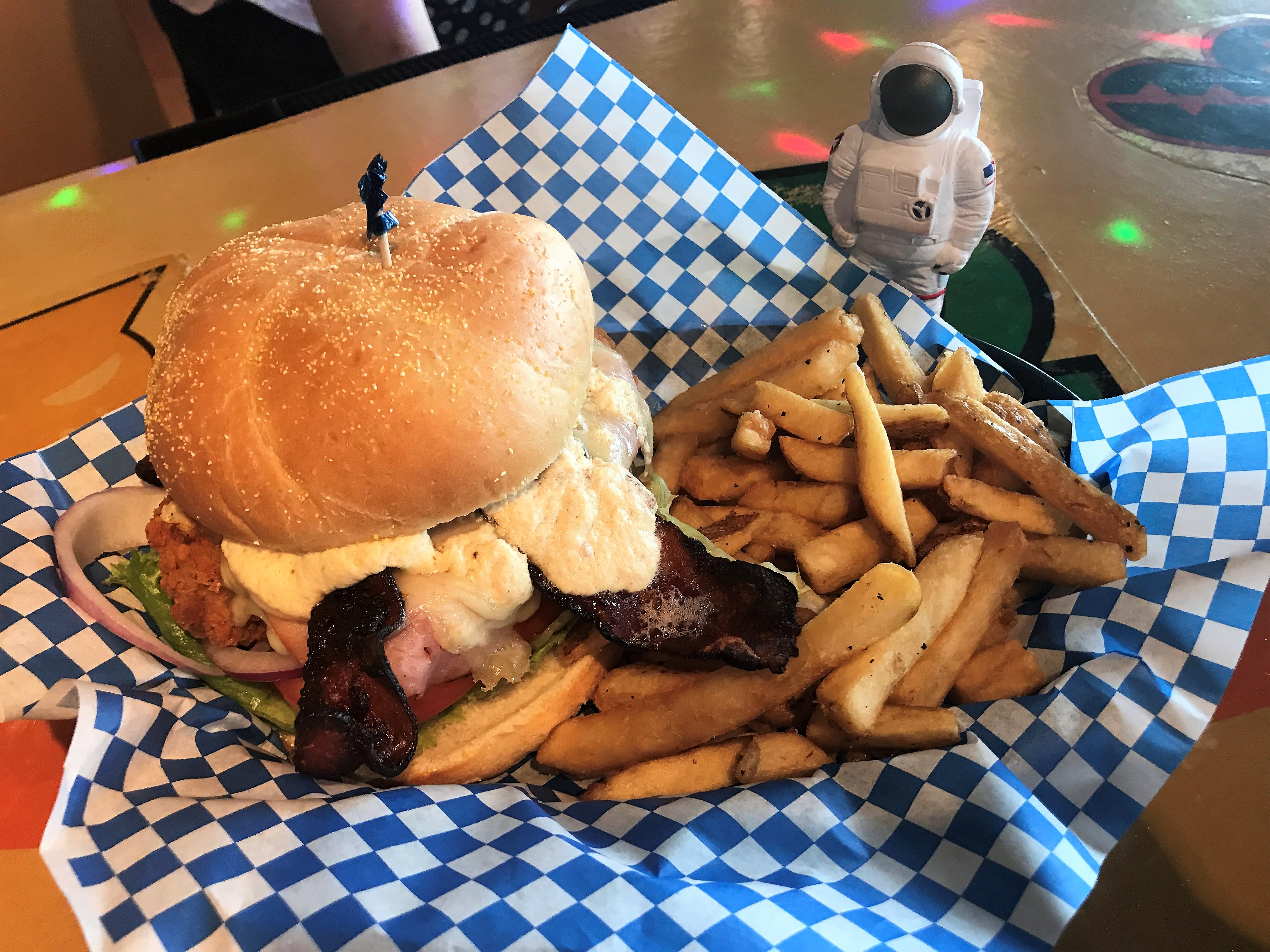 Toy Box Bistro
SPICY BOTTLE ROCKET BAY SHRIMP – The Bottle
The best possible way to start your dinner launch sequence is this astronomically-good appetizer featuring a sriracha cream sauce and confetti peppers. As a connoisseur of the power behind a little flame, trust me, this cosmic crustacean is sure to please!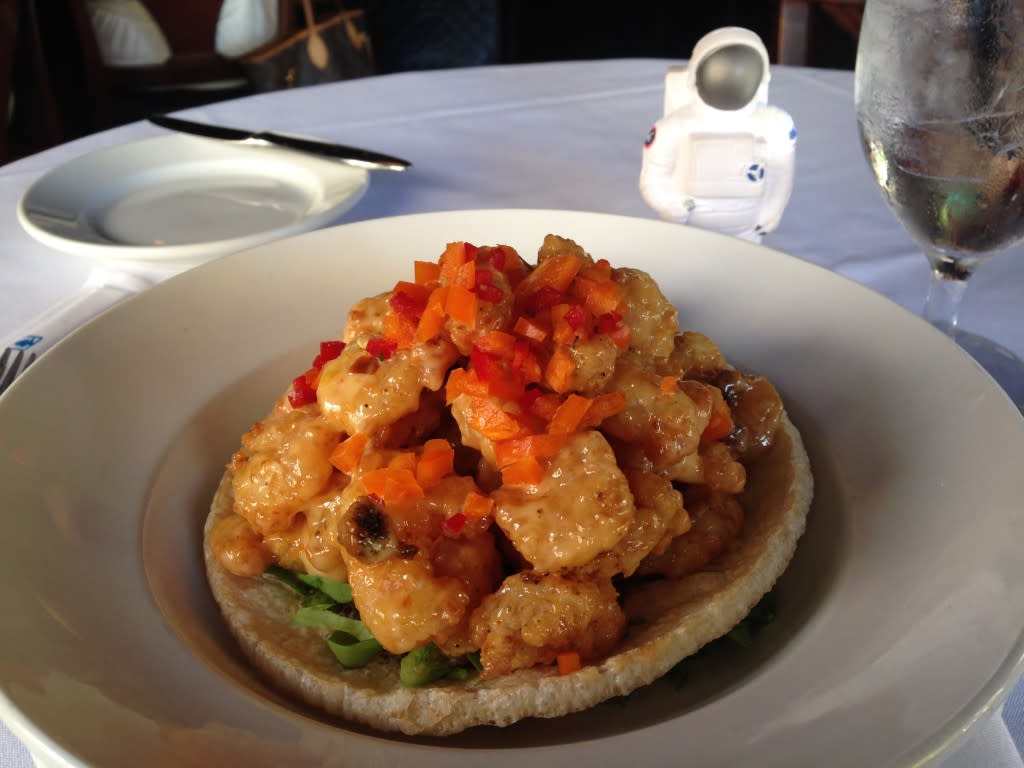 The Bottle
With its crispy bacon, lettuce, avocado, smoked Gouda and tomato on multi-grain bread, "The B.L.A.S.T!" may not have been the spark German rocket scientists were looking for when they transferred to Huntsville in 1950, but they certainly would not have been disappointed.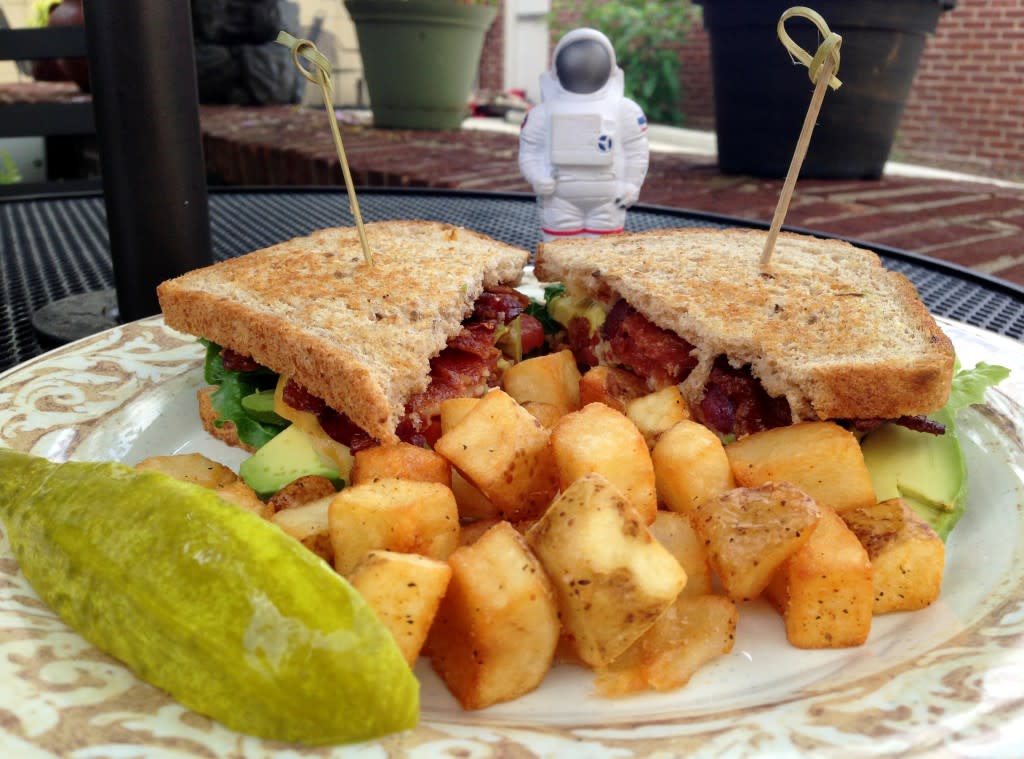 Another Broken Egg Cafe
There you have it, folks. The universally delicious dining found only in the Rocket City.
So, get out there and explore the fantastic food frontier!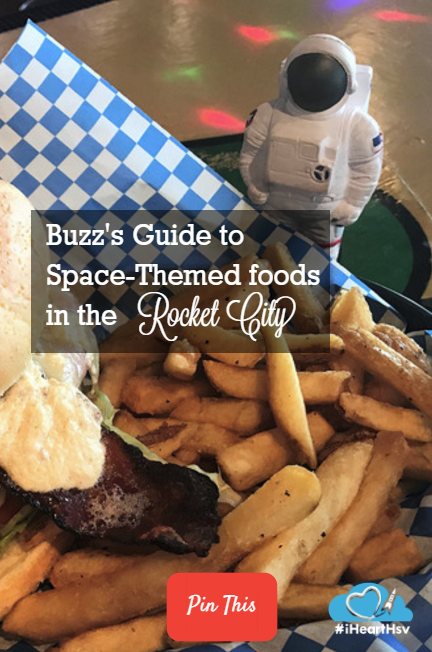 Save
Save