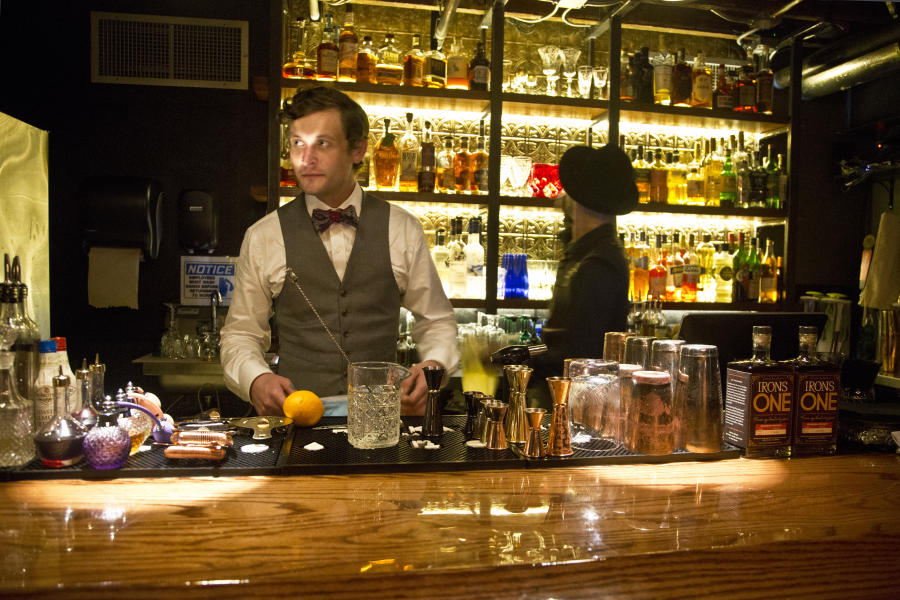 Catacomb 435 is Huntsville's swanky new speakeasy. It is, of course, a legal establishment, but it has retained the 1920s feel and the covert way of finding it and getting inside.
In 1920, alcohol was banned from the United States, people stopped drinking, and for the next thirteen years, America was bone dry. Of course, that's not exactly how things went down. Because as soon as previously legal saloons shuttered their doors, illegal speakeasies opened theirs. These juice joints were wonderlands of jazz, flappers, and cocktails. But when talking about a night on the town, you made sure to whisper or 'speak easy', lest a nosy neighbor turned you into the cops.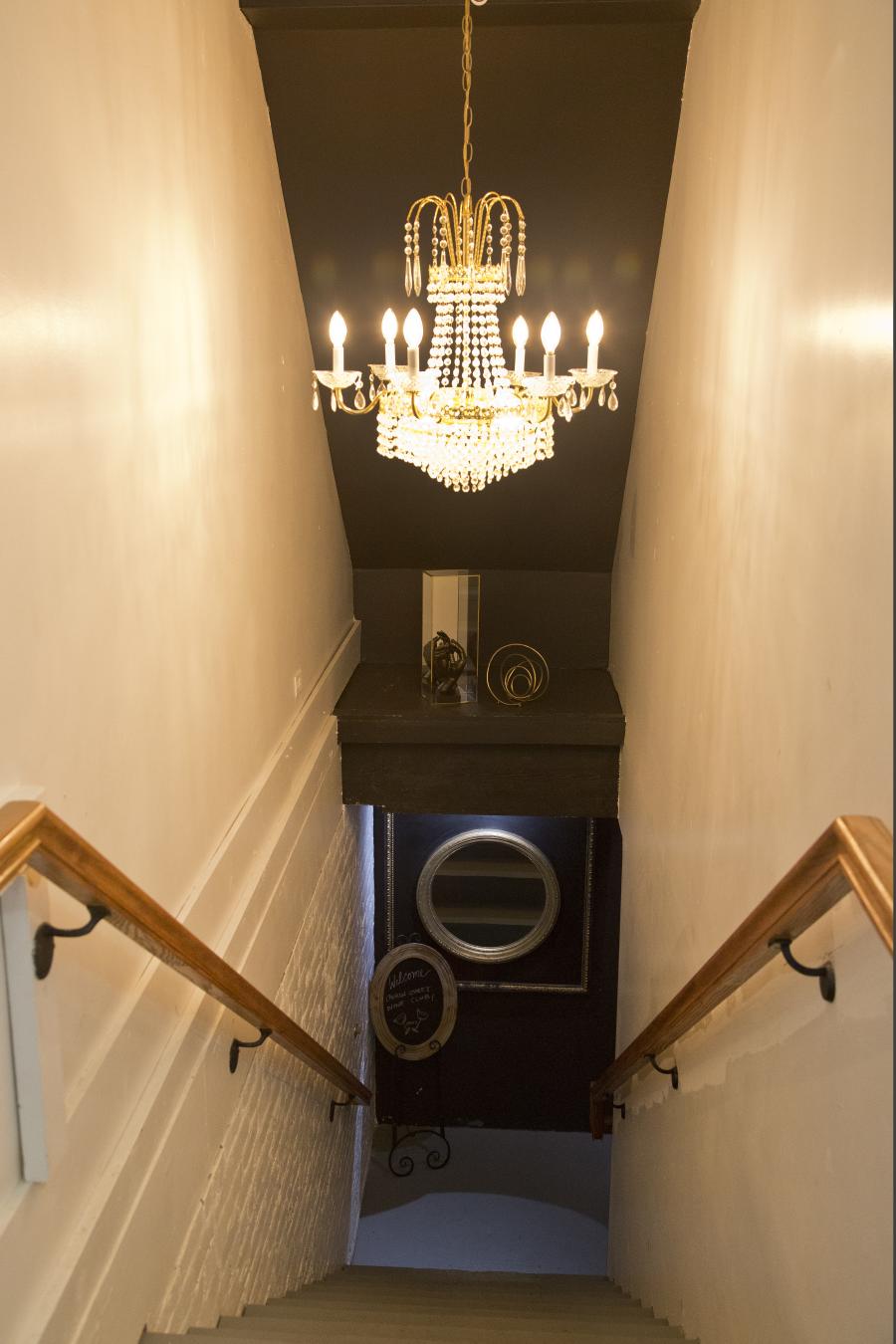 If you do manage to get through the locked front door, follow the red line down to a black staircase. The crystal chandelier lets you know you are heading in the right direction. At the bottom of the steps, there is a black door, but before you go through, pay attention to the dictionary pages covering the wall. On close examination, you might find a word circled in black ink. Find three words and whisper them to your bartender to order a specialty cocktail that's not on the menu.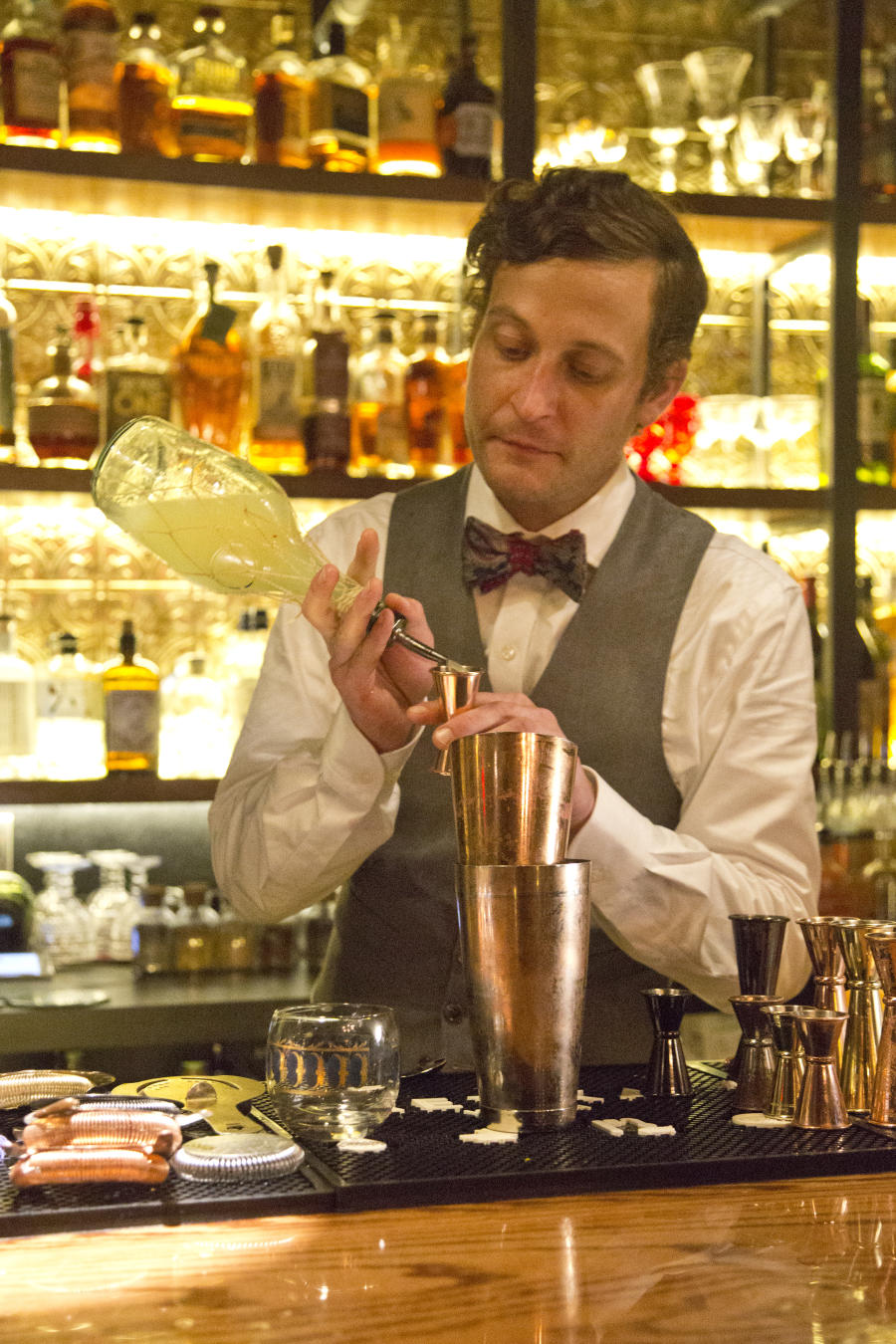 When you finally enter Catacomb, you are greeted by a bartender dressed in a waistcoat and bowtie. The songs of Louis Armstrong and Frank Sinatra drift through the air. The low light, punctuated by art deco light fixtures, adds to the ambiance. The history of the building can be seen with the original brick walls and visible stucco. Black and white movies silently play on the screen over a spinet piano, and you feel like you've entered another era.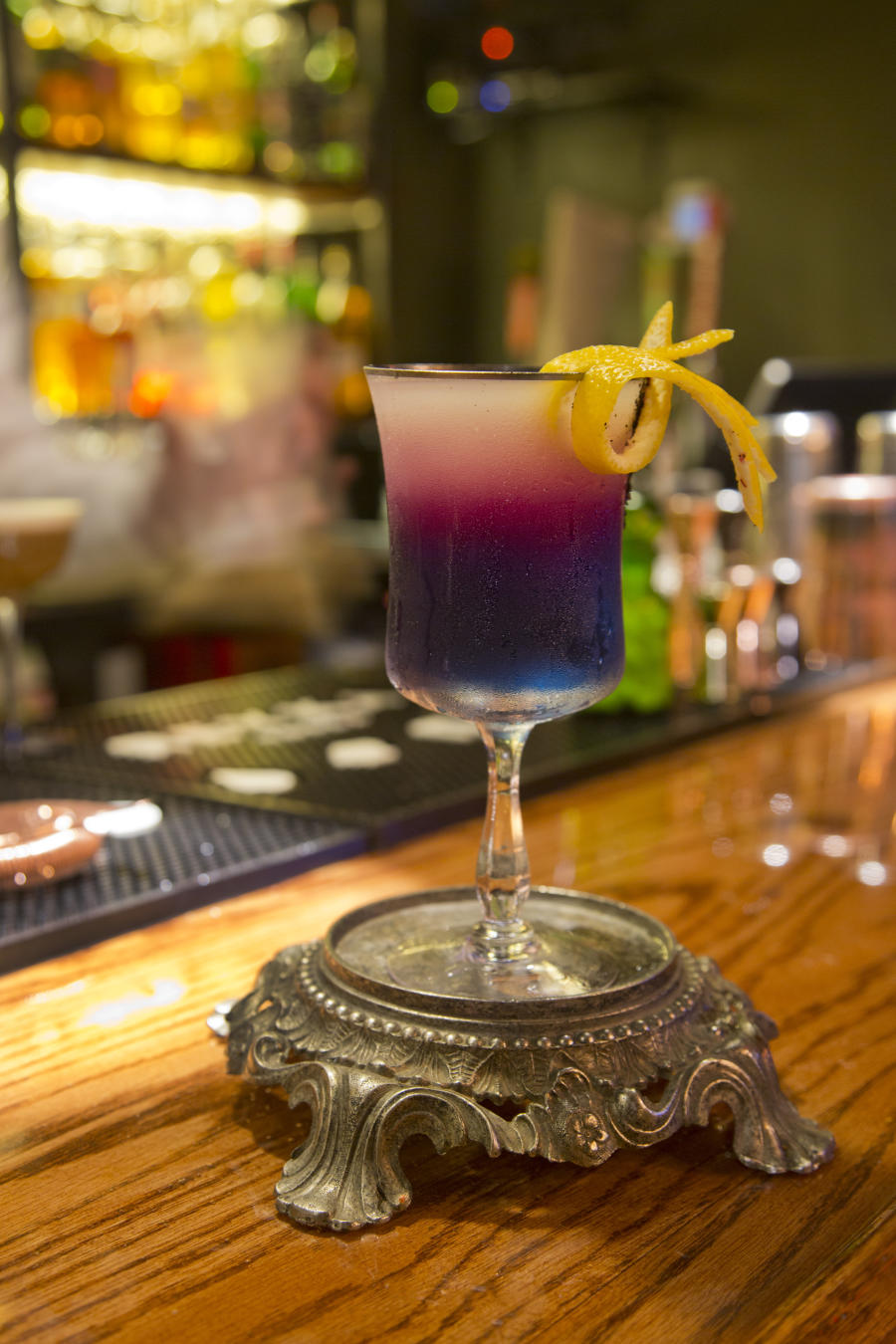 Saddle up to the bar or snuggle into the corner nook, which was once an old coal chute from the 1800s. Order a handcrafted cocktail developed by veteran bartender Matt Ortega. He uses diverse ingredients, such as poppy seeds, sugar snap peas, and rose, to create masterful cocktails sure to please every palate.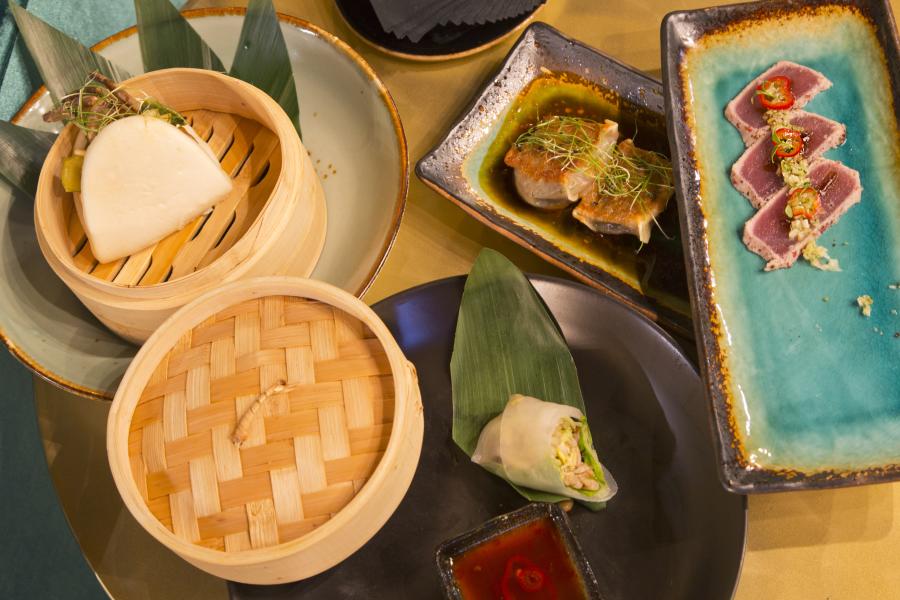 Soon you can order from the eclectic menu created by Executive Chef Kannon Swaris. He has worked at numerous renowned restaurants including Nobu Miami and Isabelle's at the Ritz Carlton. Delight your tastebuds with Soft Shell Crab Bar Buns or the Japanese A-5 Wagyu Gyozas.
So how do you get into the Roaring 20s wonderland you ask?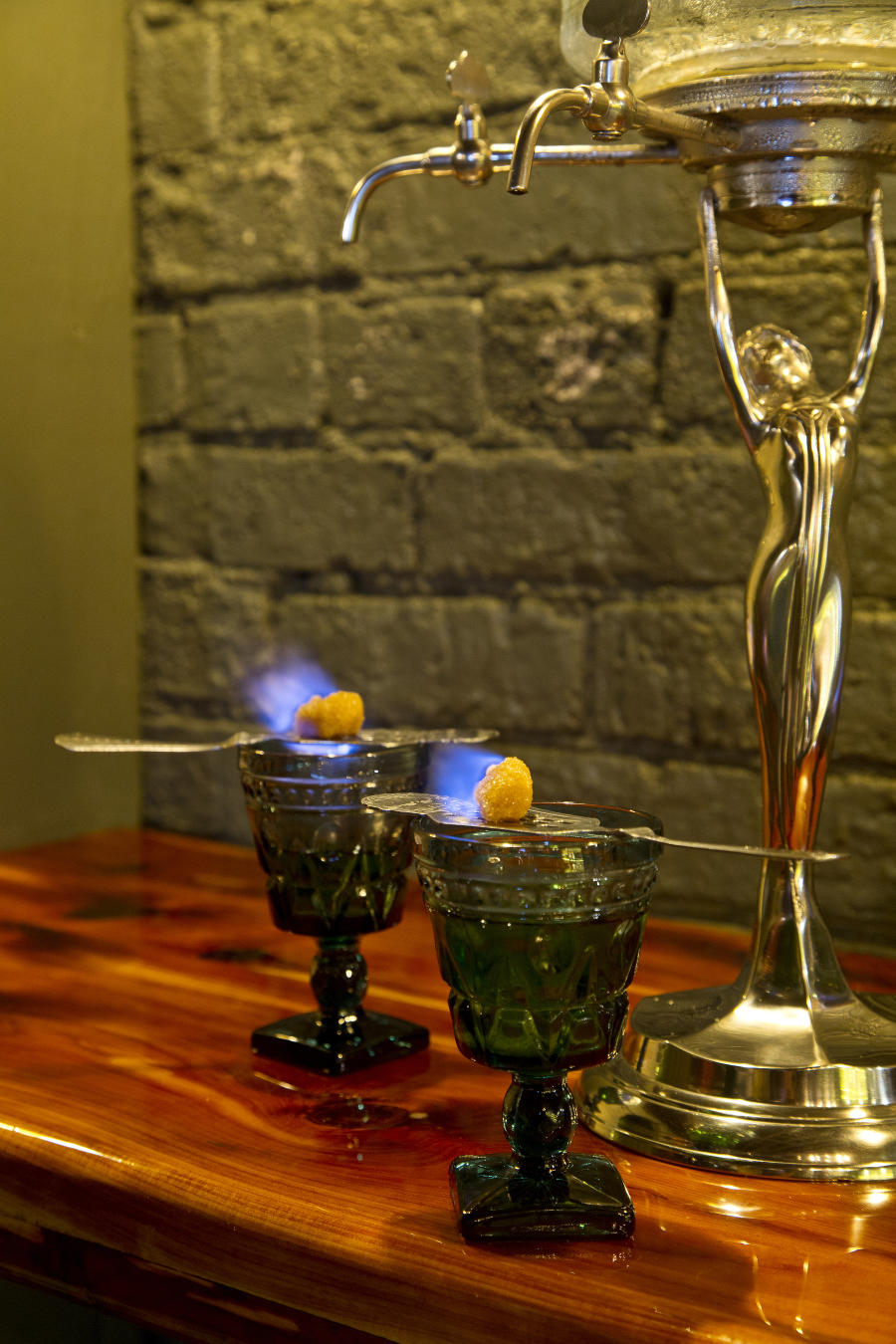 Due to overwhelming popularity, you need to make a reservation online. Shortly after making the reservation, you will be given a password. It changes daily, so don't even think of trying to sneak in. Catacomb 435 is located at 100 Jefferson Street. You can't tell that it's a speakeasy, that's kind of the point, but look for the bright red firebox on the left of the door. Press the call button inside to give the bartender your password. Enjoy a glamorous evening of perfect cocktails, delectable bites, and maybe even a piano player. 
Mum's the word.