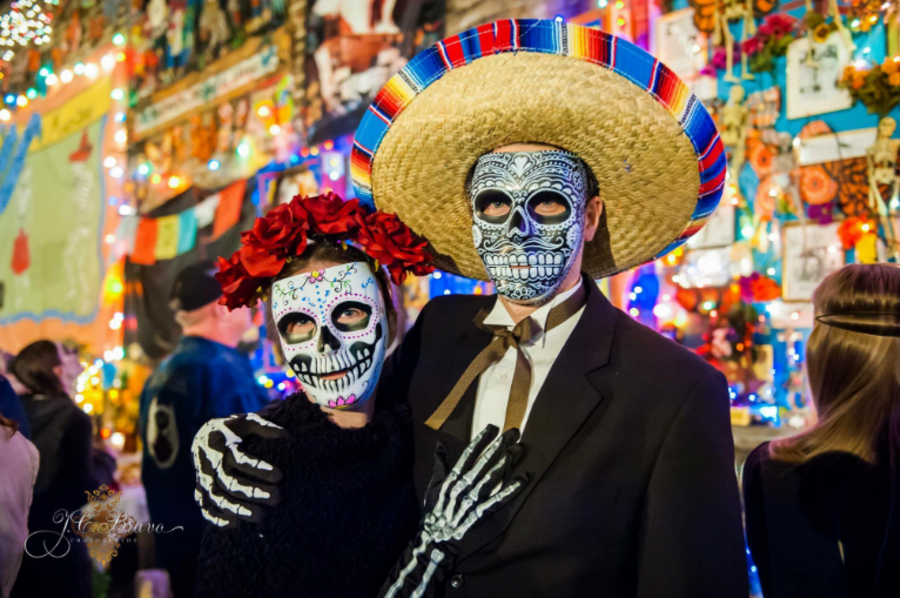 Photo Credit: Aylene Amato Valentin

Dia de los Muertos is a holiday that is widely celebrated across Mexico and other Spanish speaking countries during the first two days of November. It originates from an Aztec celebration for Mictecacihuatl, a goddess also known as Lady of the Dead. This very special holiday is a way to honor and remember loved ones who have passed away.
November 1st is known as a day to celebrate our angelitos or little angels, infants and children who are no longer here. November 2nd is the actual Dia de los Muertos. On this day, adults who have passed away are celebrated, remembered and honored. Dia de los Muertos is a holiday that is now also celebrated across the United States. Communities with Hispanic influence prepare festivals to educate and celebrate the meaning of this very vibrant and beautiful holiday. Curious about Dia de los Muertos? Check out the following events and celebrations that will be taking place here in Huntsville and surrounding areas.
1. La Esquina-Huntsville & Lake Guntersville Locations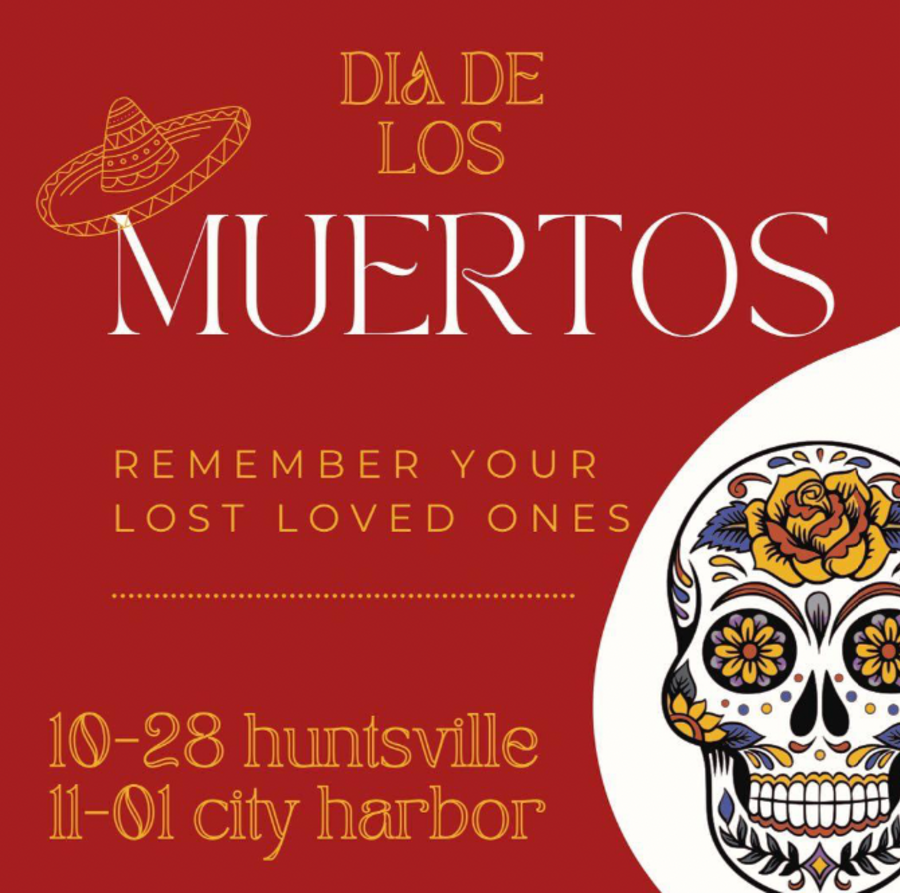 Photo Credit: La Esquina
La Esquina invites you to come join them on October 28th in Huntsville for their annual Dia de los Muertos Celebration. Can't make it to their Huntsville location? Don't worry, the celebrations continue in Lake Guntersville on November 1st. Catrina attire or costume is welcomed. Come with your family, girlfriends, or gals for an evening filled with live music, a colorful ofrenda or altar, delicious food and drinks. Event will be from 4-8p.m.
*Don't forget to bring a copy of a photo of your lost loved one for La Ofrenda. (Don't bring originals as they may get lost.)
Food Specials for the Night:
● Albóndigas (meatballs) de Doña Rosa
● Esquite
● Taco Flight
● Tamales
 
Drink Specials
● El Vampiro
● Canela con Tequila
● Llorona Margarita
● Chocolate Abuelita (hot chocolate)
2. Somos Huntsville Presents: Dia de los Muertos at The Camp

If you would rather spend Dia de los Muertos outdoors, then this event at The Camp may be your best option. Come join members of Somos Huntsville, a local group funded by Aylene Amato Valentin to this cultural celebration. This is a family friendly event that will be filled with music, food, and drinks. Kid-friendly activities will be available.
More details to come on this event. Find more updates on Facebook.
Date of event: November 2nd
Time: 4-10 p.m.
Location: The Camp
3. Hops and Guac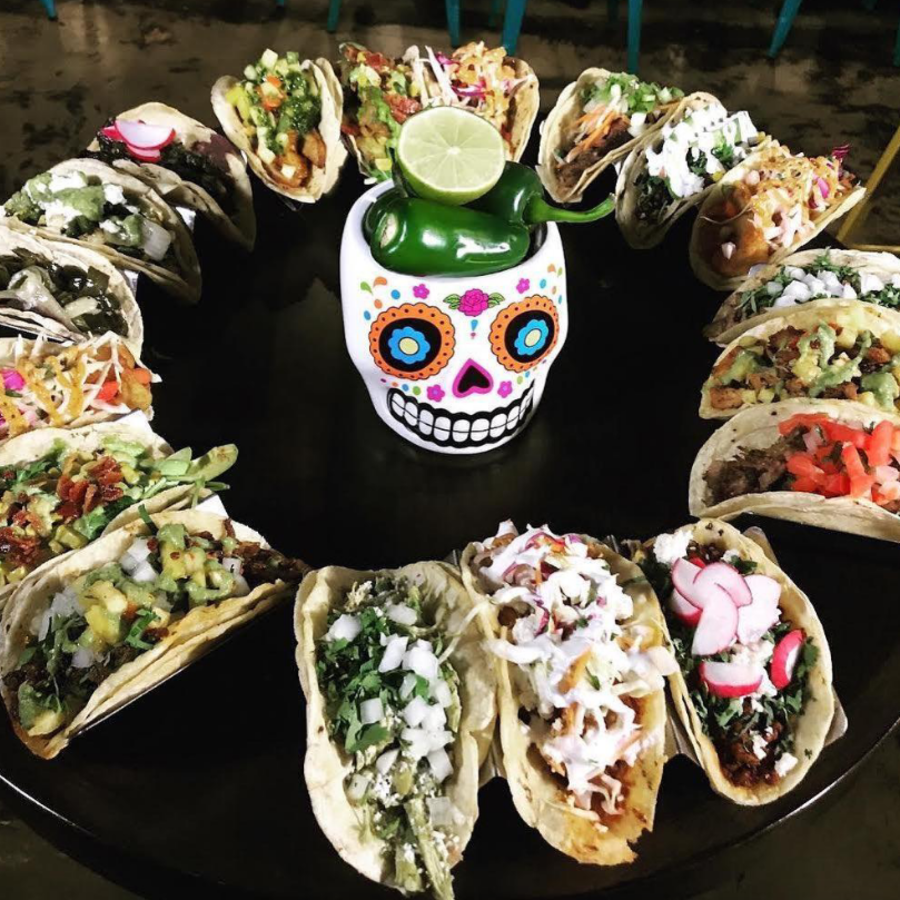 Photo Credit: Hops and Guac
Hops and Guac is also returning with a Day of the Dead celebration this year! Event will take place on November 1st. Doors open from 4-11p.m. Come learn and dine with a Day of the Dead atmosphere in this kid-friendly event. Activities will include: face painting, bouncy house, mechanical bull, the best DJ playing music that will make your bones move. $2 special tacos all night.
4. Huntsville Havoc Hockey Team
Come watch the hockey team on November 3rd for their Noche de Lobos Diablos. Once again, the havoc returns for this special night with a twist of Day of the Dead theme.
Purchase your ticket at: Huntsville Havoc Tickets
5. City of Decatur
For the first time in its history, the city of Decatur will be hosting their very first Dia de los Muertos celebration! Make a short drive to downtown Decatur for an authentic experience filled with vibrant colors, music, children activities, face painting, costumes and food vendors. This event will also have a community altar and corner for local organizations. Event will take place on 2nd Avenue from 5-9 p.m.