Stars Fell on Alabama, and Visited the Rockets
What do Chris Pratt, Elizabeth Banks, Ozzy Osborne, Elon Musk, Joaquin Phoenix, countless NASA astronauts and the Olsen Twins have in common? And, more importantly, what could you easily have in common with them?
They're among many many celebrities who have walked the exhibits at the U.S. Space & Rocket Center or attended Space Camp. It would be, if not impossible, at least impractical to make a list of them all. When you start trying to include people as diverse as actor Billy Bob Thornton and opera singer Susanna Philips and anchor Hugh Downs and astrophysicist Neil deGrasse Tyson and country stars Little Big Town and quarterback Josh Dobbs and some guy named Bruce Springsteen, you might as well start trying to list celebrities who have been to Hollywood. But here are a few of the highlights:
Everything is Awesome!
Chris Pratt, Elizabeth Banks, Will Arnett and James Corden visit Space Camp in Huntsville, Alabama in January of 2019. James Corden invited the stars of "The LEGO Movie 2" for a battery of tests to determine who is most fit to make a career change to astronaut. Astronaut Robert "Hoot" Gibson helped make sure everything was awesome for these stars.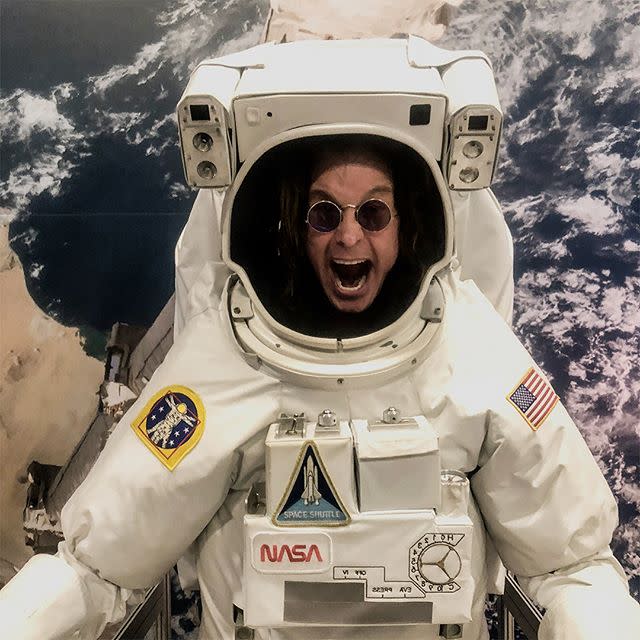 Courtesy of A&E Network
Ten Flown Astronauts (and Cosmonauts!)
Everyone who's anyone in the astronaut world has been to the U.S. Space & Rocket Center. Neil Armstrong took his fair share of small steps here, and first American in space Alan Shepard was a frequent visitor to the center. But ten spacefarers have a special relationship with the center – they not only visited, they're Space Camp alumni. Check out the full list here and make your plans to join them! And the space notables aren't limited to astronauts. NASA's "Mohawk Guy" Bobak Ferdowsi and SpaceX founder Elon Musk have been to Camp here.
Dottie Metcalf-Lindenburger was the first person to attend Space Camp and later fly in space.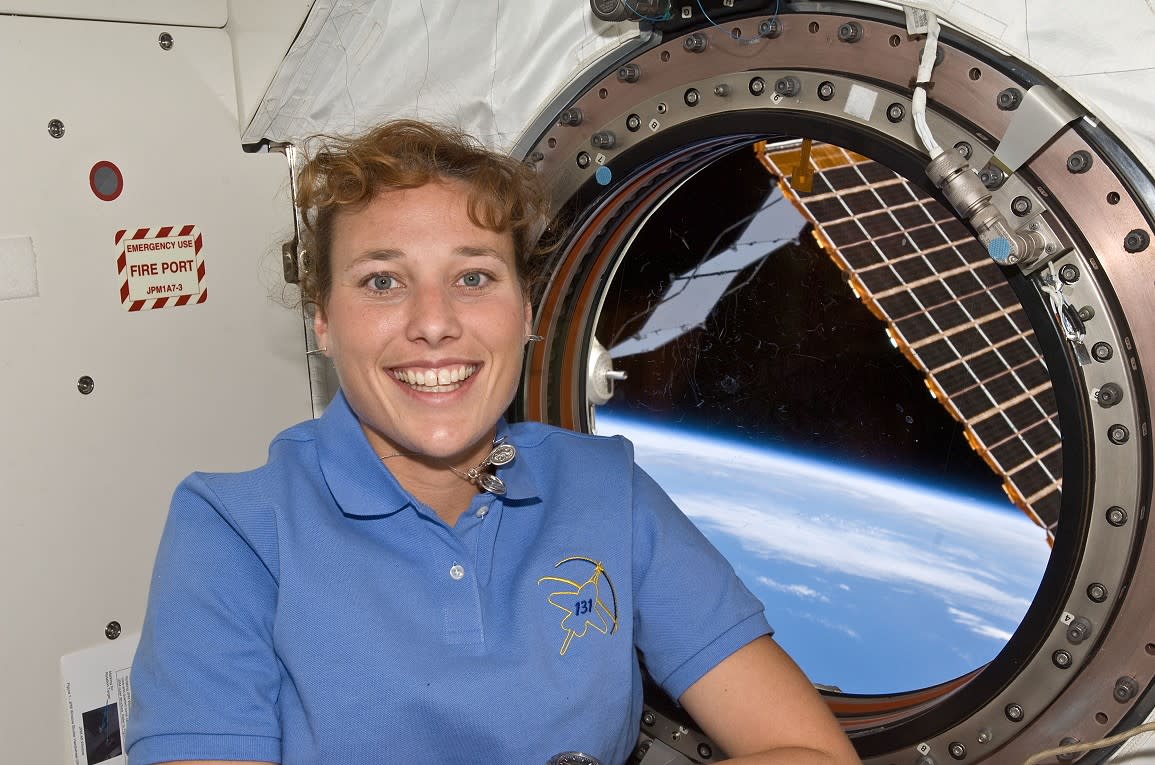 Are You Not Entertained (by Space Camp)?
Joaquin Phoenix's days at Space Camp were long before he was famous for movies like Gladiator and Walk the Line (and the upcoming Joker). In fact, they were well before he was Joaquin Phoenix. Back in 1985, young Leaf Phoenix, as he was known then, came to Huntsville to film SpaceCamp, with a star-studded cast that included Kate Capshaw, Tom Skerritt, Lea Thompson and Kelly Preston. SpaceCamp may have been the first major movie to be filmed at the Center, but there's been a resurgence in feature-length filming here in the last few years with such titles as "A Smile as Big as the Moon," "Space Warriors," "The Mars Generation," and the upcoming Bollywood film, "Zero."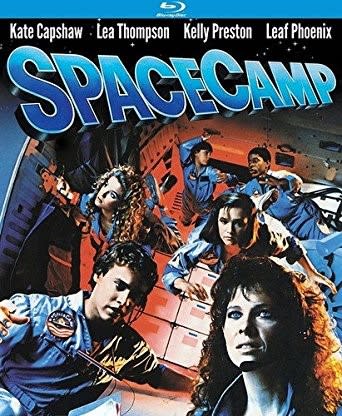 Boldly Go to the Rocket City
Star Trek stars are no stranger to the Space & Rocket Center. William Shatner emcee'd the Space Camp 25th Anniversary Hall of Fame event in 2007, and LeVar Burton featured Space Camp on an episode of Reading Rainbow, to name just a couple of examples. But there's never been a Star Trek/Space & Rocket Center crossover like the one that occurred in 1996, when Huntsville hosted a 30th anniversary extravaganza for the show: "Star Trek 30: One Weekend on Earth." How big was it: for two days, Huntsville was renamed "Star Trek, Alabama," and speed limits in town were changed to Warp 5 (Unless Otherwise Posted). William Shatner, Leonard Nimoy, DeForrest Kelley, James Doohan, George Takei, Walter Koenig and Nichelle Nichols were at the event, along with cast members from Star Trek: The Next Generation, Voyager and Deep Space Nine.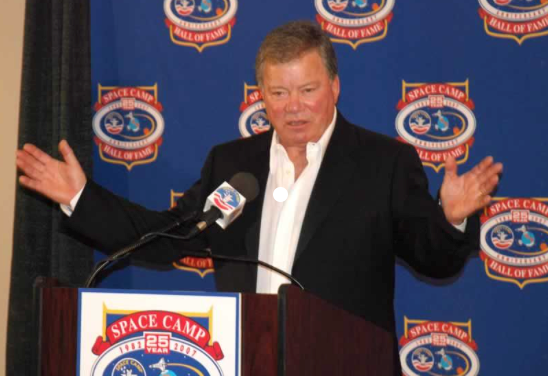 Save the Shuttle with the Trenchcoat Twins
When NASA needs help solving the mysterious ticking sounds coming from the space shuttle, it calls the Olsen Twins, Mary-Kate & Ashley, with assistance from fourth man on the moon Alan Bean. Because of course it does.  The Olsen Mystery Agency came to the Rocket City for 1996's "The Adventures of Mary-Kate & Ashley: The Case of the U.S. Space Camp Mission," and spaceflight has likely never been more adorable. In fact, if that's too much adorable for you, rinse your mind by checking out Ozzy Osbourne's visit here on the A&E Network travel show "Ozzy & Jack's World Detour." The episode with Space Camp is titled "Lizard of Oz."