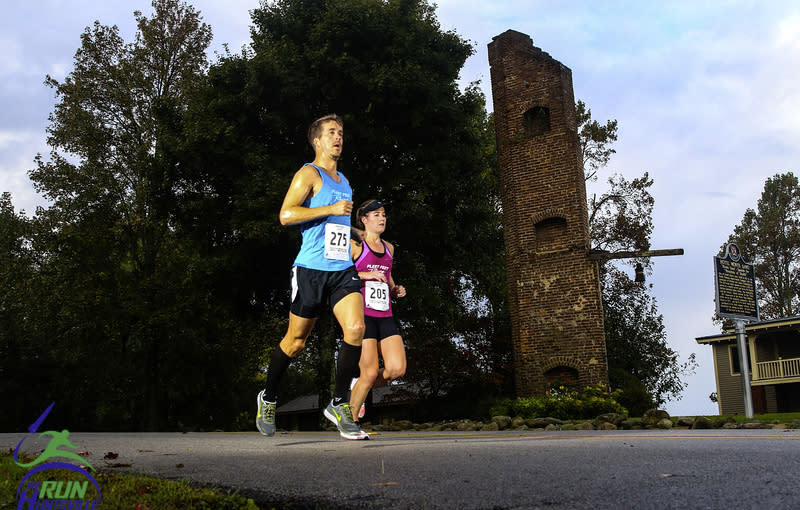 Sometime in the recent past, my family had the opportunity to move to New Hampshire. An opportunity we passed on for several reasons, not the least of which being that we couldn't give up the comparatively mild winters we enjoy here in Huntsville. My family does a lot outdoors, even in the winter, because it is a rare week that passes without at least one nice day to enjoy outside.
(We also didn't want to say goodbye to any of our favorite local eateries, but for the purpose of this article, let's pretend like food isn't the most important thing in my life. Even though it often is.)
My point? If you're visiting Huntsville - bring your running gear!  Especially if you like running trails! Runners in other parts of the country might take winters off, but the mild temperatures here will make you regret not bringing running shoes. If you'd like to explore some of our trails with other runners, I highly recommend you check out the We Run Huntsville Facebook group where you'll see weekly meet-ups (trails and road) posted around town. We're always thrilled to introduce out-of-towners to the secret running treasures in this town!
This winter I've enjoyed taking my children out to hike the same trails I typically run. So, even if you're not a runner, just bring some good shoes for hiking. We've especially been enjoying some of the Land Trust properties this winter, as they have several sections of interwoven trails that allow you to piece together hikes of just about any distance.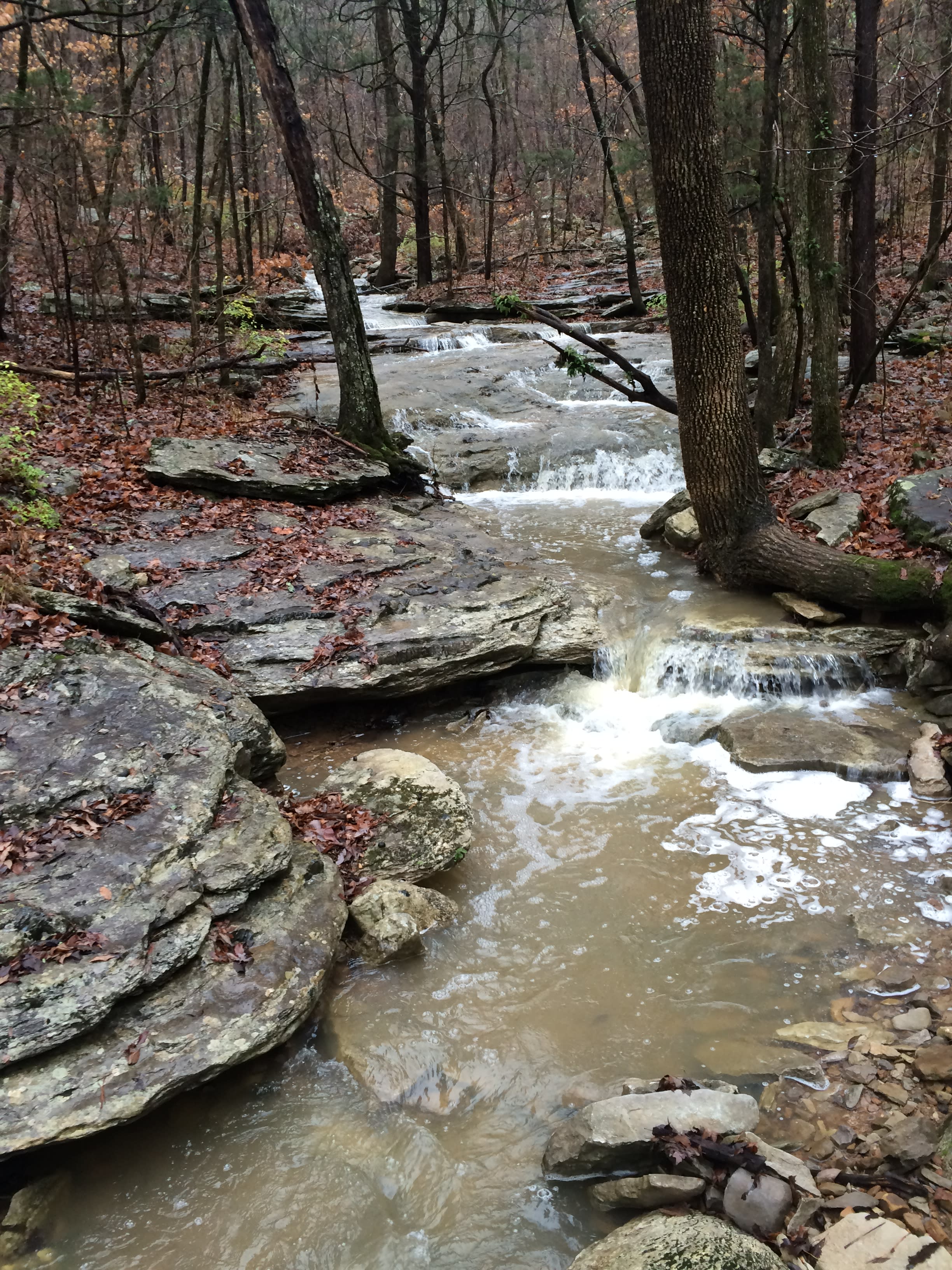 Land Trust of North Alabama
The two places we've hiked the most this winter are the Blevins Gap Nature Preserve and the Monte Sano Nature Preserve.
If you start at the Blevins Gap trailhead there are plenty of good trails that hikers of any level can enjoy. You can take the Certain trail all the way up to a beautiful overlook of the Hampton Cove area, and then the West Bluff trail to view South Huntsville from above.
If you start at the trailhead at the Southeast Huntsville Church of the Nazarene, you can enjoy a 2 mile hike up Fanning trail. This might be a more hefty hike as it's straight up (I apologize for any Paula Abdul songs you now have stuck in your head) - but it's still a beautiful trek with some nice benches along the way. And as with all hikes that head up from the start, you get to enjoy a nice downhill hike back to your car.
The Monte Sano Nature Preserve has several trailheads, but the ones we tend to use are the trailhead at the Bankhead Parking area and the trailheads at the South Monte Sano Parking Area. From the South Monte Sano parking lot you can actually access trails in Monte Sano State Park, but we like to head over to the Land Trust trails. When I'm on my own, I like to climb the Waterline trail which is gorgeous but quite technical and difficult to climb. When I'm out with less experienced hikers, I enjoy just about everything else from Bluffline to Alms House.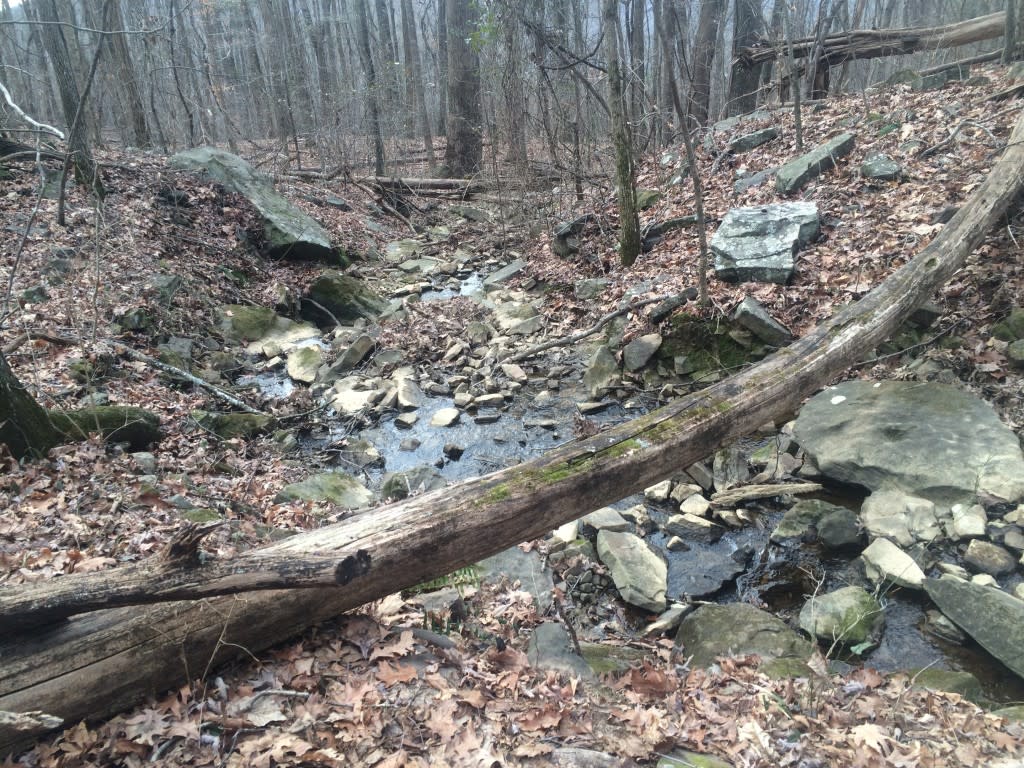 Blevins Gap
There's a lot of great history on these trails, I especially love taking friends to the Old Railroad Bed and showing them where the railroad once traveled from the base of Monte Sano to the hotel that used to be on the mountain. The old trestles that held the tracks are still visible in several areas.  And again - these trails are woven in a way that you can piece together a hike of whatever distance you'd like.
I don't know what my family would do if we couldn't spend so much time outdoors in the winter. Other than go insane, of course. It doesn't require any expensive cold weather gear, barely more than gloves and hats most days. The most we have to worry about are the creek crossings after a good rain. But, if you're good at channeling your inner child (I'm a professional), that's not something you worry about, that's something you celebrate!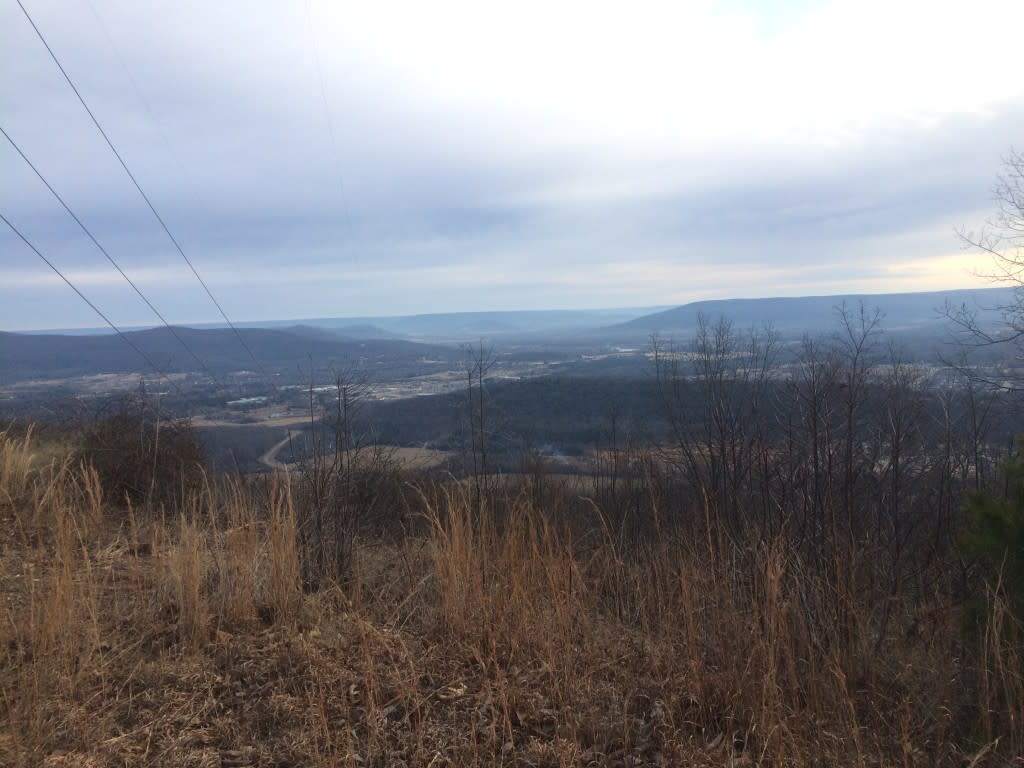 View from Blevins Gap