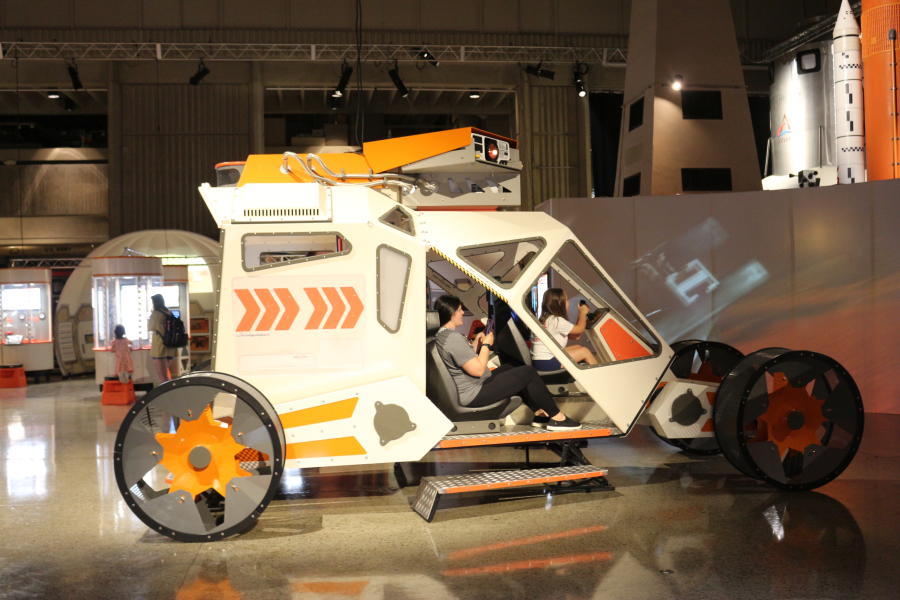 Would you like to live on another planet? Do you have what it takes to survive and establish a new home? See if you have the skills at the U.S. Space & Rocket Center's latest traveling exhibit, Planet Pioneers, open now through September 5, 2022.
Planet Pioneers has 17 hands-on exhibits that challenge budding astronauts to source food and shelter and solve problems in an unknown world. You'll need teamwork, leadership, and problem-solving skills if you are going to settle on another planet. The exhibit shows the challenges humans will face and the difference between Earth and other planets. Plus, you will learn how science, technology, and engineering can help us survive and conduct research in a new environment.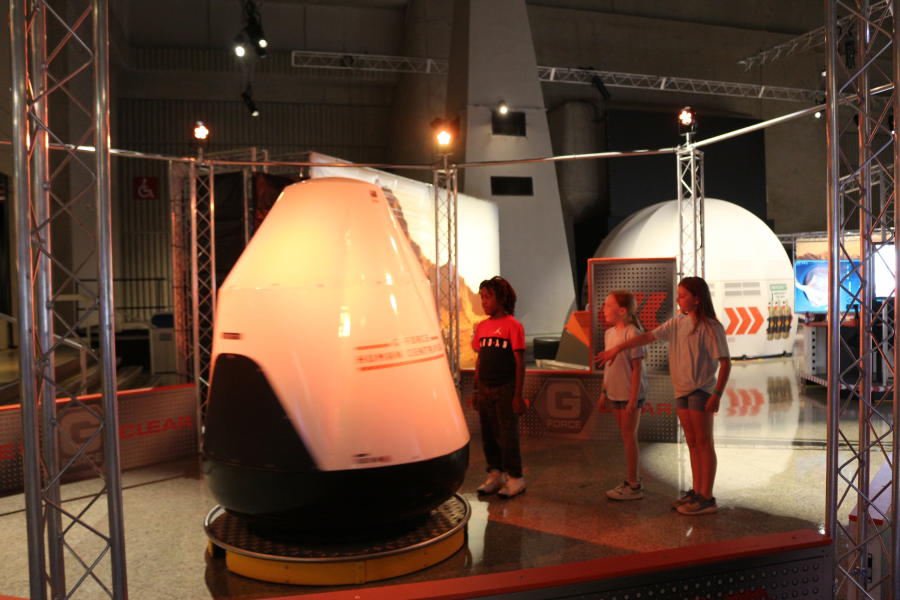 Colonizing the planet is no trivial task. Visitors should prepare for full-body challenges, including driving a 4-D Surface Exploration Vehicle, flying a virtual drone to solve environmental issues, and experiencing G-Force in a spinning capsule.
Before arriving at the planet, you will need to successfully pack the right equipment for the voyage, recruit your crew and learn about the surrounding planets in the solar system. Once landed, you will have to find sources of water and oxygen, grow food in the foreign atmosphere and build a shelter to survive the elements.

This price of admission to the U.S. Space & Rocket Center includes this exhibit. Check it out, and see if you have what it takes to explore, adapt and survive on another planet.