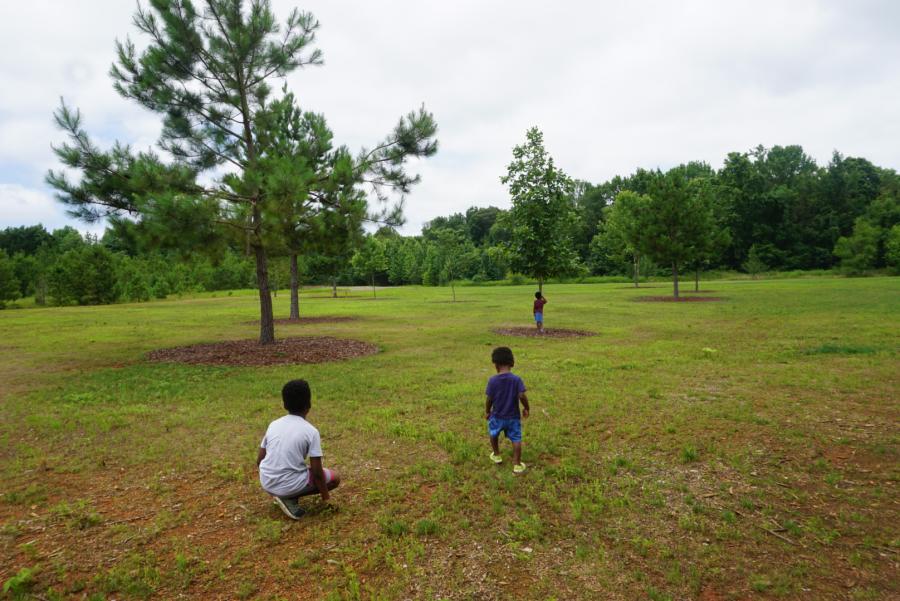 If being outside exploring in nature excites you, head to Huntsville's newest spot, the Dallas Fanning Nature Preserve. It's perfect for a leisure hike, picnic, free play, and is even stroller friendly. With shorter trails and easy access to the green space, it's a perfect fit for almost anyone.
Quick History Lesson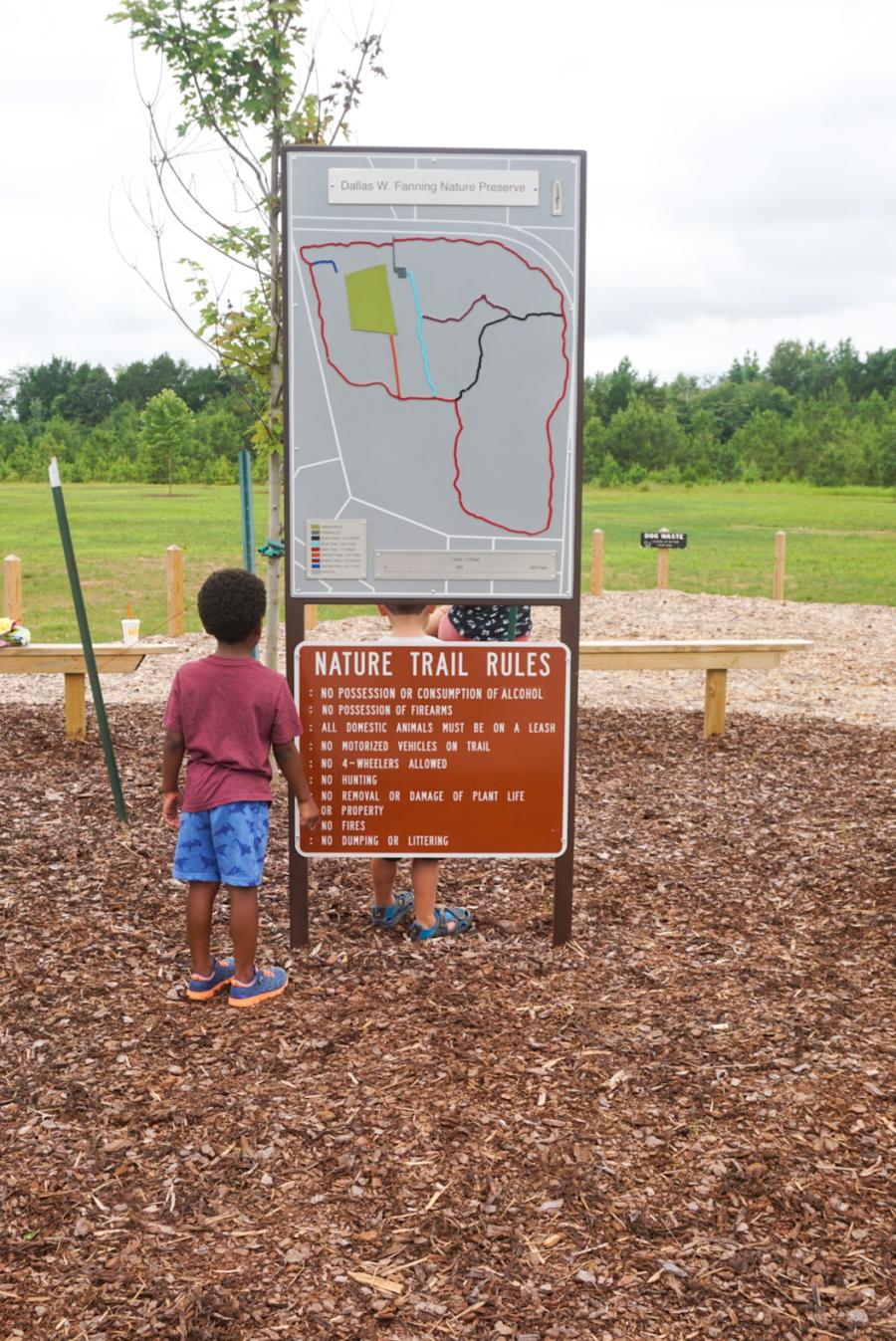 Dallas Fanning was the urban development director for the city of Huntsville. He is known for leading the charge of putting Huntsville on track to one day become the biggest city in Alabama. If you've been keeping up with the news lately, you know that's exactly what's slated to happen within the next two years. 
Because of Fanning's success and many contributions to the Rocket City, this new preserve has been named in his honor. It is one way the city is paying tribute and preserving his legacy. 
The Preserve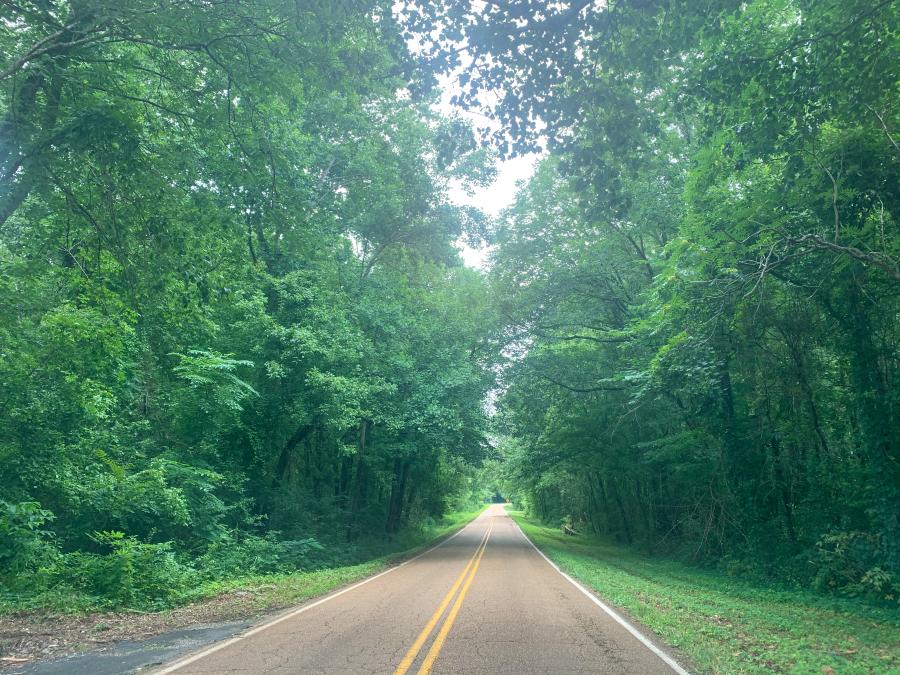 When we turned down the road leading to the preserve, we saw with a beautiful canopy of trees. I love tree-lined streets, so this got me excited about what the trail would offer. 
Once you pull in to park, you will find the expansive green space, benches, and a trail map. We decided to take a picture before starting just in case the trails were confusing. While it is always a great idea to have a photo or actual map when hiking, I'm glad to say the signage was easy to read and straight forward. We never felt lost or unsure of which way to go!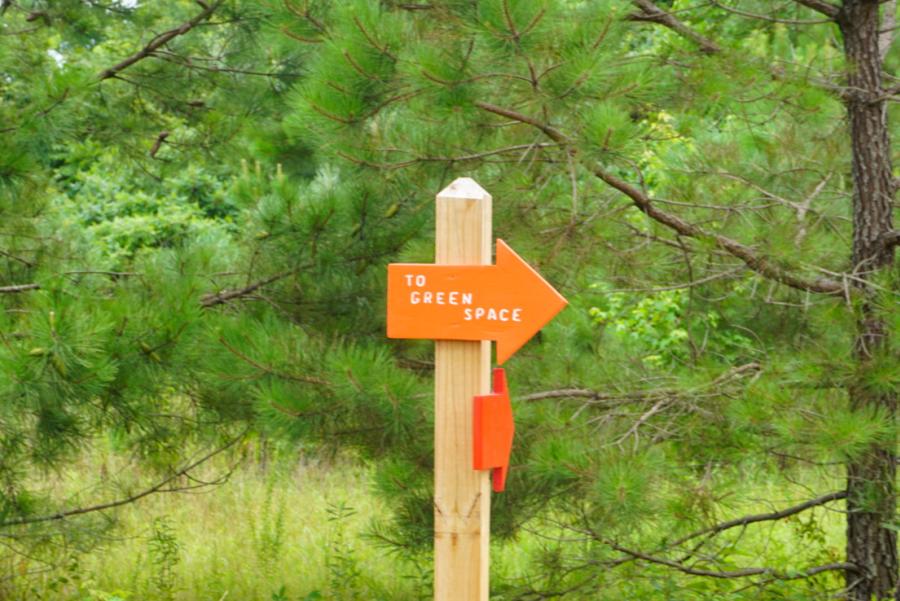 The trail entrance is so beautiful and almost majestic. As soon as we approached the trailhead sign, we could hear birds and critters sounding off and began seeing signs of wildlife. Just like the main road heading in, you will find yourself incased by trees! It certainly sets the tone for exploration and imaginative thinking.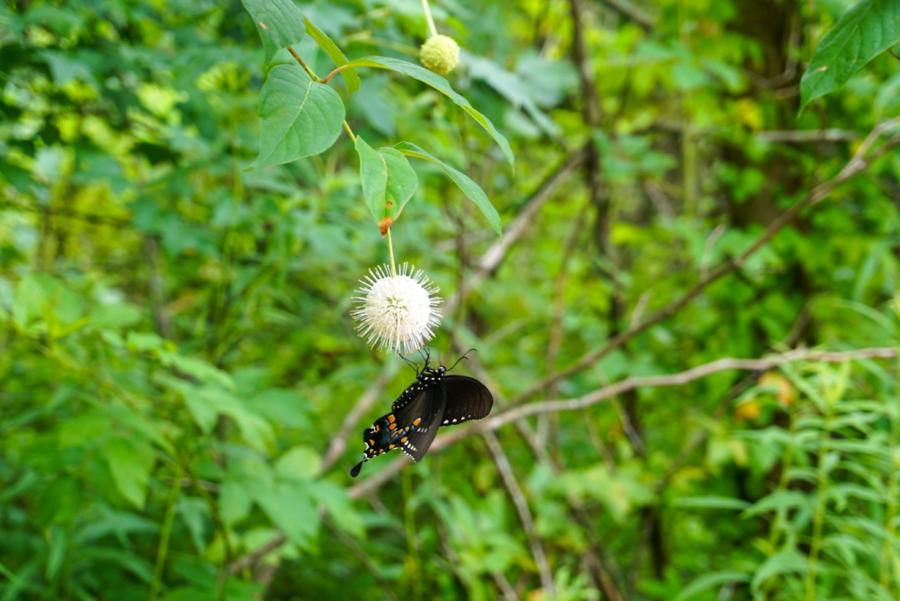 Once on the trail, it didn't take long for my boys to begin exploring. They found flowers, large rocks, and colored leaves and noticed that it was somewhat swamp-like around us. As we continued walking they noticed that the trail began to dry up and open up giving us a nice, clear view of the sky. We all enjoyed that the preserve gave way to a few different scenes. While we were able to make out several different organisms growing on one part of the trail, we walked into more of an open field surrounded by hundreds of trees and many flowers. **It was like walking from one world to another! 
One of the things I liked most about the preserve is although it isn't paved is that it is still manageable with a stroller. This allowed my 2-year-old the opportunity to walk and run as much as he wanted and come back to the stroller when tired. It was also nice that the trail can be shortened, and you can cut right to the green space. Another plus if you end up with fussy or tired kids.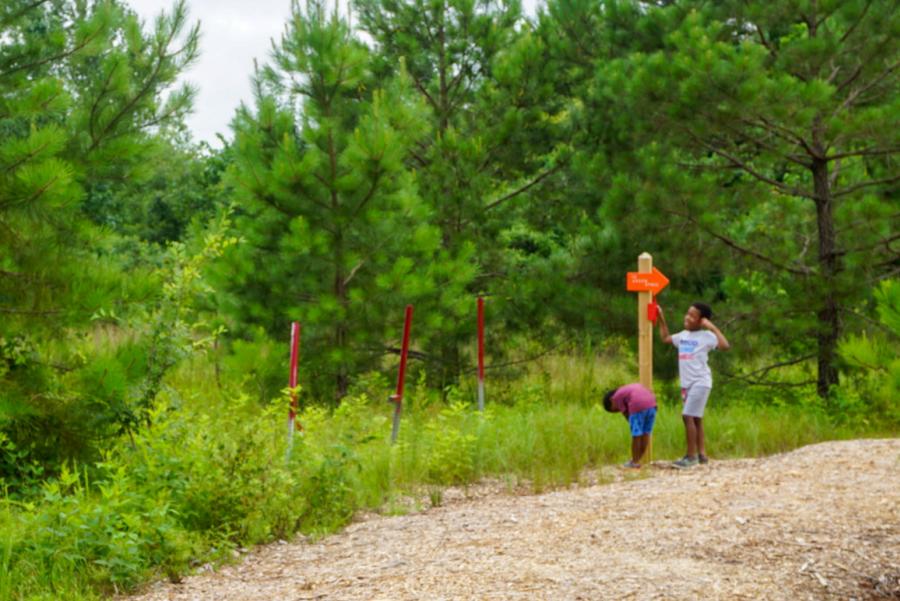 Since everyone was ready for a snack, we decided to check out the green space rather than complete the loop. According to huntsvilleal.gov, the preserve is 2 acres, and we ended up spending quite a bit of time running, playing, and enjoying snacks here. It's the perfect wide-open space for kids to be kids. This location is also a great spot for a picnic, cloud gazing, or a game of tag. While playing, we discovered several bunches of wild blackberries. The boys thought that was pretty cool, and another visitor told us the berries were delicious! 
When we visit again, we're looking forward to completing the entire loop and seeing what other interesting things we find.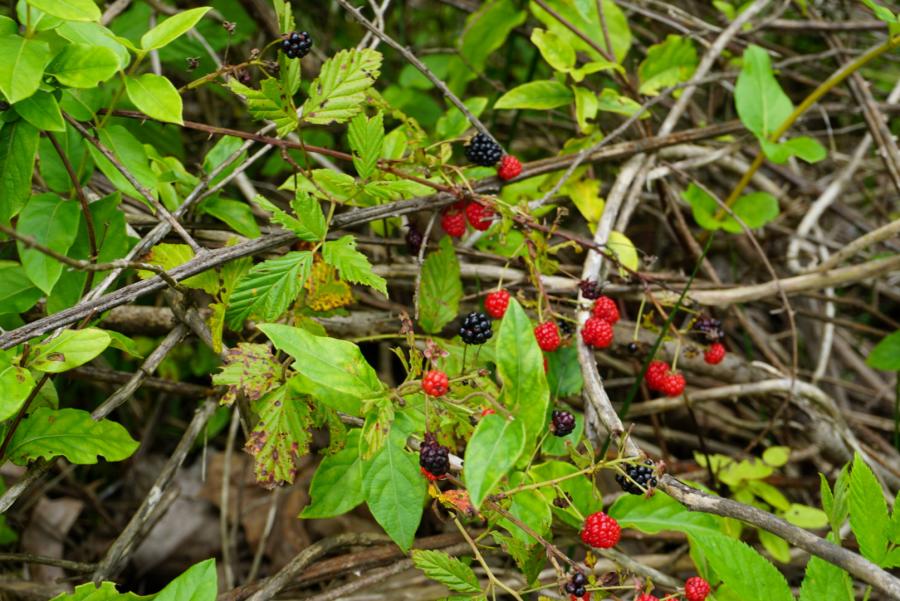 Tip from the kids** 
Look for the "Super Mario pipe." It's a huge pipe off to the sides that made for a lot of fun stories and pretend play. According to the boys, this is how we moved from one part of the trail to the next.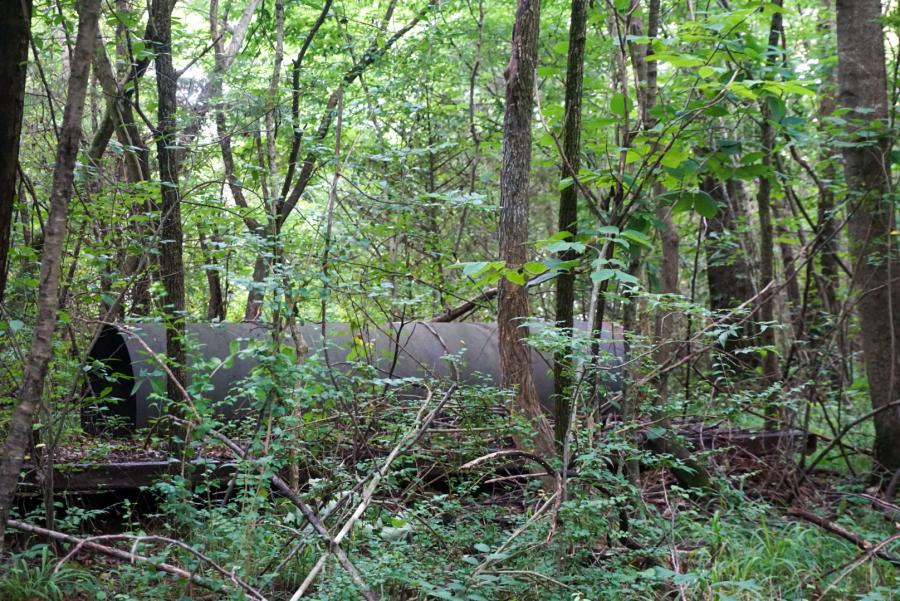 Tips from me*
Bring bug spray and sunscreen. We forgot ours and left with a nice amount of mosquito bites.
Dallas Fanning Nature Preserve - 258 Old Jim Williams Road SW, Huntsville, AL 35824
Follow us @blackadventurecrew on Instagram for more family adventures and fun!