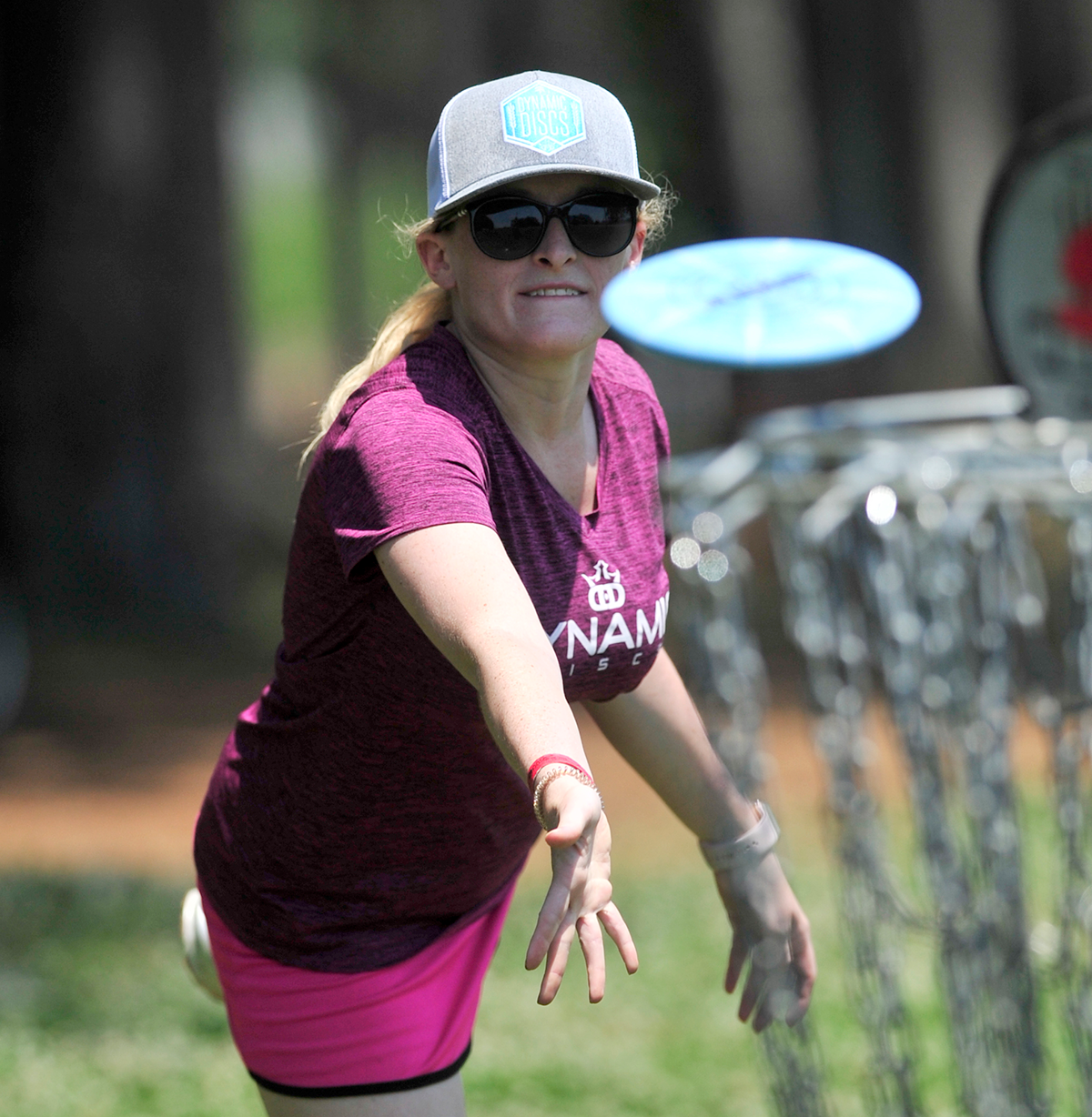 Credit: Eric Shultz
Disc Golf in the Rocket City
The Huntsville / Madison / Madison County area will soon have 14 Disc Golf Courses. In fact, some of the oldest disc golf courses in the world are in Huntsville. Brahan Spring Park is the 2nd oldest disc golf course with Redstone Arsenal and University of Alabama Huntsville (UAH) coming in close behind.
The reason? A few students who played at University of North Alabama in Florence came to Huntsville and started the sport in the Rocket City. Tom Monroe and Lavone Wolfe worked with the Father of Disc Golf, and Ed Headrick to complete the courses.  Read about the history of disc golf here.
History and Tourism Impact of Disc Golf
Professional Disc Golf Association (PDGA) was established in 1976 and both Monroe and Wolfe were professional disc golfers. Between the two, they have more than 150 career wins. Wolfe still lives in Huntsville and talks about the tourism significance disc golf has on the area. According to an UAH article:
The course hosted the PDGA World Championship in 1983 and again in 1993, as well as being the site for many other major disc golf events. Events hosted at the course have booked as many as 5,000 hotel room nights per event, he says.

"That's significant revenue for the city," says Wolfe, who travels globally to play professionally. "The UAH course is known throughout the world."

The rocket target located near the Von Braun Research Center is especially famous.  Wolfe constructed it by using two nose cones left from Redstone Arsenal's U.S. Army MGR-3 Little John missile development program during the mid-1950s. Golfers aiming for that target get the added bonus of a spectacular view of the Saturn 5 at the U.S. Space & Rocket Center in the background.

"That's well known in the world of disc golf, that that is the only place in the world where you can get that view," Wolfe says. "People will schedule vacations just so they can play here in Huntsville, on the UAH course and on others around town."
Join the Rocket City Chain Gang
The legacy of disc golf is still strong with the Rocket City Chain Gang. A disc golf group that started in 1983, it's seen it's members spike as more and more people learn about the sport. It was featured in the Alabama State Games. Entire families can get outdoors and play!
Jeb Watson, the current president of the Rocket City Chain Gang, says their members are always willing to make new friends and teach others how to play. While it's not a hard sport to learn, it's tricky to master. The Huntsville Parks and Recreation Department has 6 courses they keep up and running. Madison currently has two. One is being constructed during 2018 - 2019 at the Chapman Mountain Nature Preserve.
Click here to see all of the courses in our area.