Whether you are visiting Huntsville for work, here for a conference, or have a child at Space Camp, sometimes we find ourselves eating alone without someone to share a meal with or you just may prefer to eat alone.
 
Here are 6 spots in Huntsville to eat by yourself that don't feel awkward and will be an experience that is local, flavorful, and your own unique Huntsville experience.
 
1. Hatch Café: South Huntsville Library

7901 Bailey Cove Rd Huntsville, AL 35802
256-970-6284
Monday-Thursday 9 am-8 pm
Friday-Saturday 9 am-5 pm
Sunday 1pm-5pm
 
This café and bistro are located inside the south Huntsville library. Grab a book, plug in your laptop, and enjoy your snack, breakfast, lunch, or coffee drink solo.
 
The staff here are Hatch training participants. Hatch is a paid 8-week culinary and hospitality training program for young adults 18-24. This is coffee and meals with a purpose. Coffee, matcha, lattes, iced coffee, coffee cubes, and even themed lattes with a book suggestion that rotate monthly. Check out the featured wall where kind-hearted Huntsvillians have pre-bought drinks for you! "Parent who needs a break", "studying student", "anyone that needs a latte". Grab one that applies to you off the wall and bring it to the register for your pre-bought drink. The menu has items like the Ham & Havarti everything bagel from local bagel extraordinaire, Canadian Bakin. The bagel comes with Havarti cheese, herbed compound butter, baby pickles, a frisee salad, and an herbed dressing.
Another menu item is the Loaded Veggie sandwich (Vegan) layered with hummus, roasted red pepper, cucumbers, and lettuce using a local bread from FredBread.
There are also Gluten-free bread options from the local Mason Dixon bakery and bistro. Choose from soups, salads, sandwiches, kids' meals, and a grab-and-go case to enjoy on the go.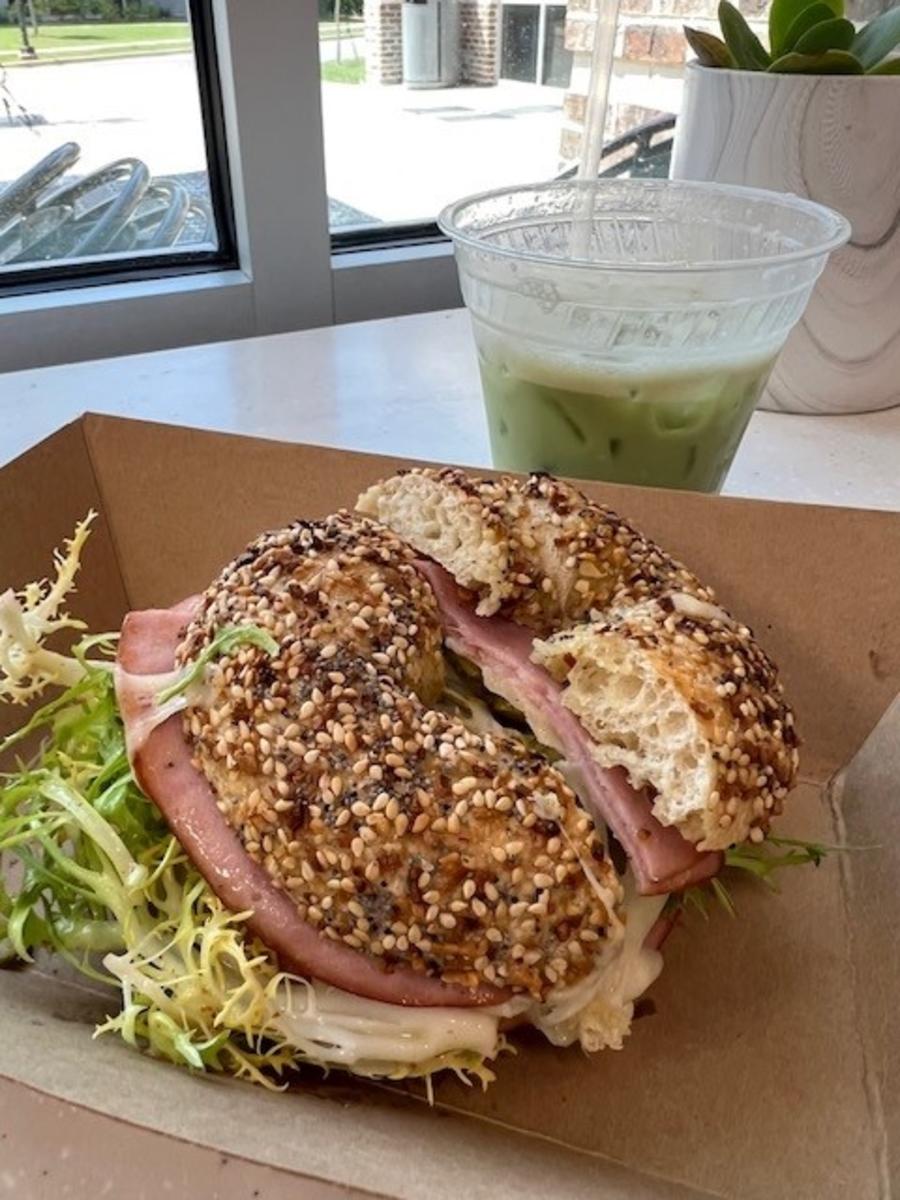 Stovehouse
3414 Governors Drive
Huntsville, AL 35805
This is an old stove factory reimagined and repurposed into a sprawling campus of a food garden, live music, swings, firepits, courtyard, ping pong, shopping, coffee shop, and fitness gyms. Acceptable amounts of horsejackery are allowed and encouraged here.

The coffee shop opens at 7 am and the restaurants in the food garden, anchor restaurant, and brewery close around 10 pm.
Stovehouse has a free little library, charging station, indoor airconditioned seating, and outdoor tables, benches, ground space, and swings open for sitting and eating too.
They also have a leisure lawn and food garden with unique local restaurants with offerings from sandwiches, pizza, ramen, sweet and savory gluten-free crepes, tacos, BBQ, Chinese, Mediterranean, an ice cream shop, bar with rooftop seating, coffee and breakfast place, and an anchor full-service restaurant and brewery.
A great place to grab a meal, swing on some swings, and enjoy some time with yourself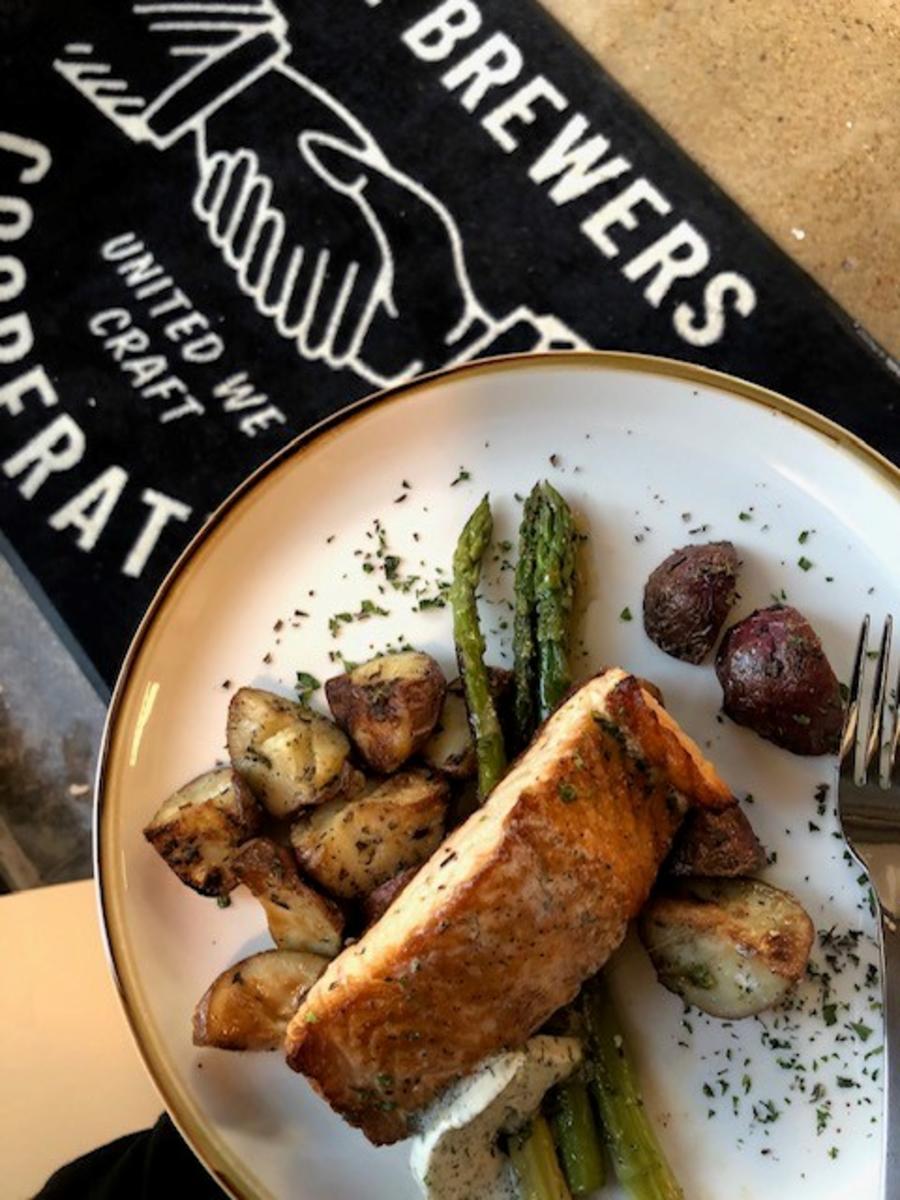 Good Company Café
7500 Memorial Parkway Huntsville, AL 35802
Tuesday-Sunday 7 am-3 pm

This café is women-owned and operated. It is a quaint café that's a comfortable space to eat as a party of one. Check out Rocket City Dietitian's orange stamp of approval both on the door of the restaurant and inside, marking this restaurant an RCD craveable space.
 
It has counter service with indoor and patio options for seating. Breakfast, coffee, lunch, brunch, and alcohol are served here too. Sandwiches, frittata, build-your-own grits bowl, salads, soups, cakes, pastries, biscuits, avocado toast, and charcuterie tables are just a few of the menu items. Try some favorites like the Dad's Egg Sandwich (garlic aioli, fried egg, cheddar, bacon) and a London Fog (earl grey latte). 
The Standard Social Market
127 Holmes Ave NW Huntsville, AL 35801
Tuesday-Thursday 7 am-9 pm
Friday 7am-10am
Saturday 9am-10pm
Sunday brunch 9 am-2 pm
"Urban convenience meets southern charm"
Walk into this urban market and deli and find a cozy spot to enjoy breakfast, lunch, brunch, and late-night snacks. For breakfast, look at a menu of pancakes, omelets, traditional breakfasts, avocado toast, and breakfast sandwiches. For lunch or dinner, choose from a menu of salads, sandwiches, Vegan power grain bowls, salmon and rice, soup, and burgers to name a few. Grab-and-go coolers, mini grocery, butcher, and wine shop with many local products can be found there as well. Whether you choose to sit on the outside patio or inside seating you will enjoy your time here with or without an eating companion.
 


Oshi Poke
201 Jefferson St Huntsville, AL 35801
Monday-Sunday 11 am-9 pm
Park in the free parking garage (up to 2 hrs) at the Avenue.
Eat in a booth, patio, or at the sushi bar, and don't forget to look up while inside for a visual experience that will transport your single dining into another realm.
Here you will enjoy your peaceful lunch or dinner experience, Kombucha, Boba tea, sake, ramen, sushi, and build your own bowls. Favorites include the crunch garlic tofu bowl with brown rice on arugula.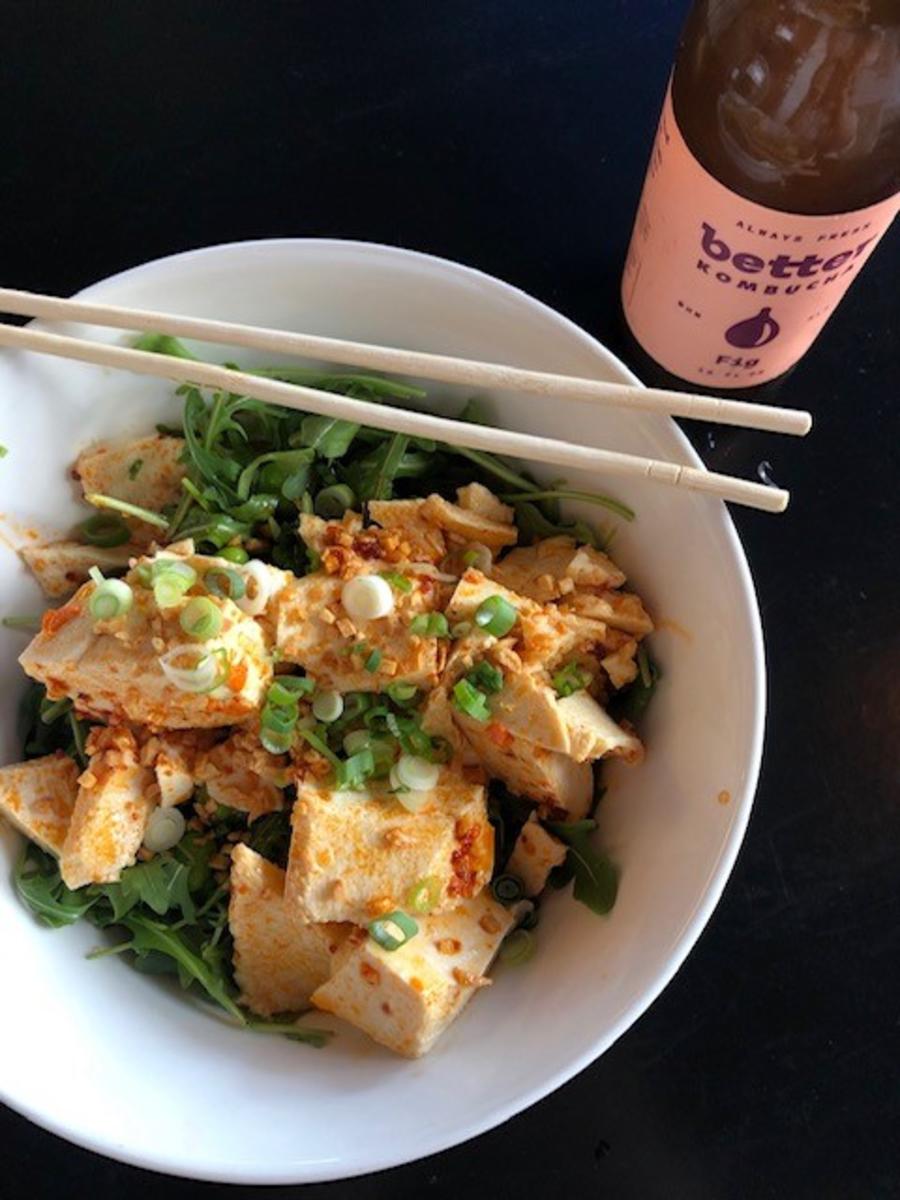 Mason Dixon
415 E Church Street Huntsville, AL 35701 *New location
Tuesday-Saturday 7 am-4 pm
Sunday & Monday Closed
Mason Dixon is fresh, healthy, and happens to be 100% gluten-free. Enjoy menu items like cinnamon rolls, avocado toast, and fried chicken biscuits. Also, try coffee items like my favorite earl grey latte with fresh lavender petals. Lunch menu items include vegan and dairy-free options, chicken and rice bowls, turkey Bahn mi, burgers, and salads that are all gluten-free and delicious. This is a celiac-safe facility.
Sit at a table and enjoy the bright natural light while you eat your beautiful and delicious food. These food items will make even the non 'foodie' want to let their camera "eat first."
Grab some frozen loaves and cinnamon rolls to bring home for later from the grab-and-go coolers.