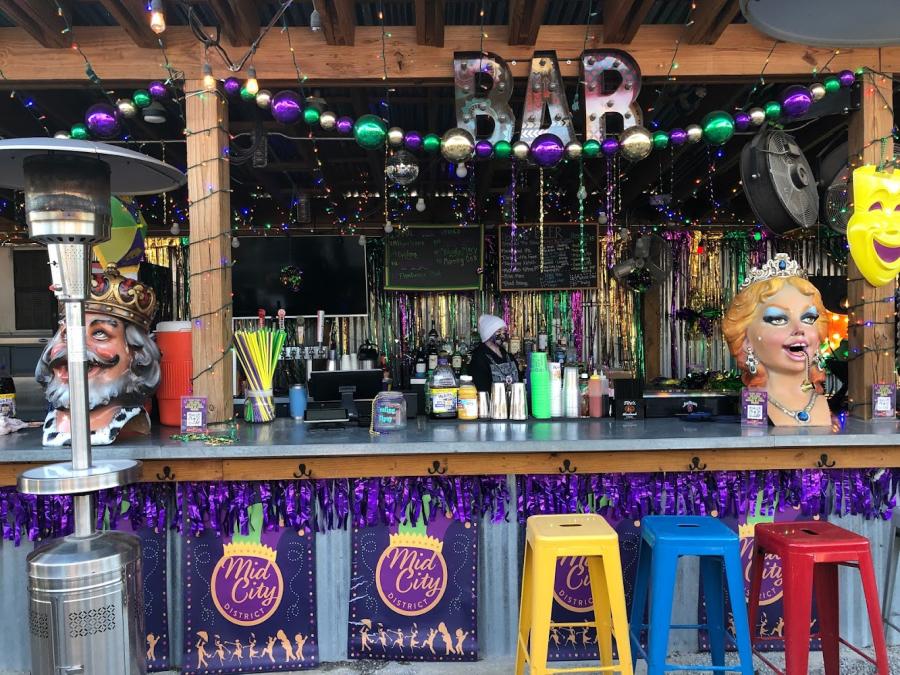 Celebrate Huntsville's immersive Mardi Gras pop up at The Camp located in the MidCity District. This 3-week Mardi Gras experience begins February 10th and ends March 1st. The Camp brings the French Quarter to North Alabama with food, drinks, music, Blaine Kerns Mardi Gras World props, and Manny Randazzo King Cakes.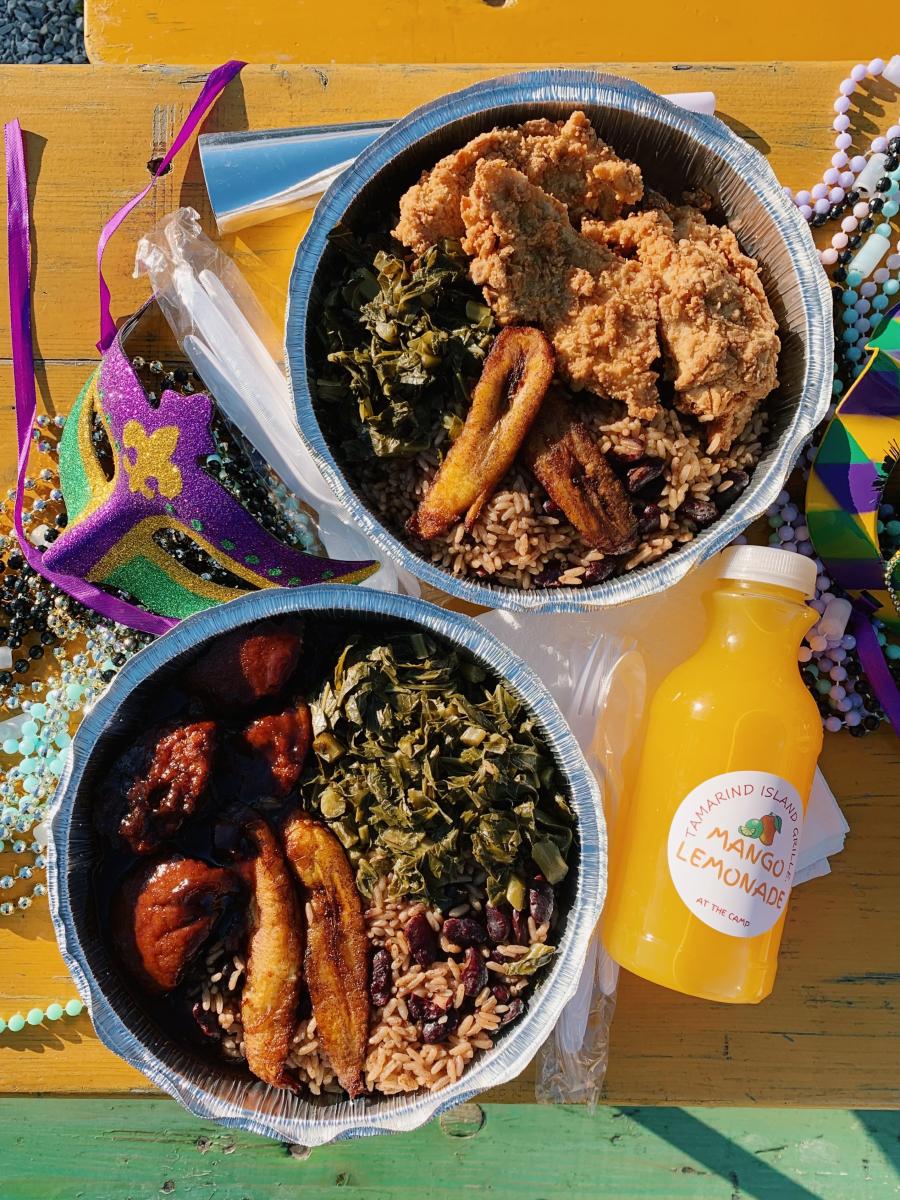 They will have a total transformation of the Camp menu and bar to offer amazing Cajun cuisine and drinks. You can expect all of your favorites from "N'awlins" with several food trucks to choose from. Tamarind Island Grille will be serving Jerk Chicken, Cauliflower Po'Boys, Beans and Rice. The bar will have several specialty drinks including one of New Orleans' most famous beverages: the Hurricane.  Why do they call this sweet, tropical drink a Hurricane? It starts out calm, but it gets stormy at the end!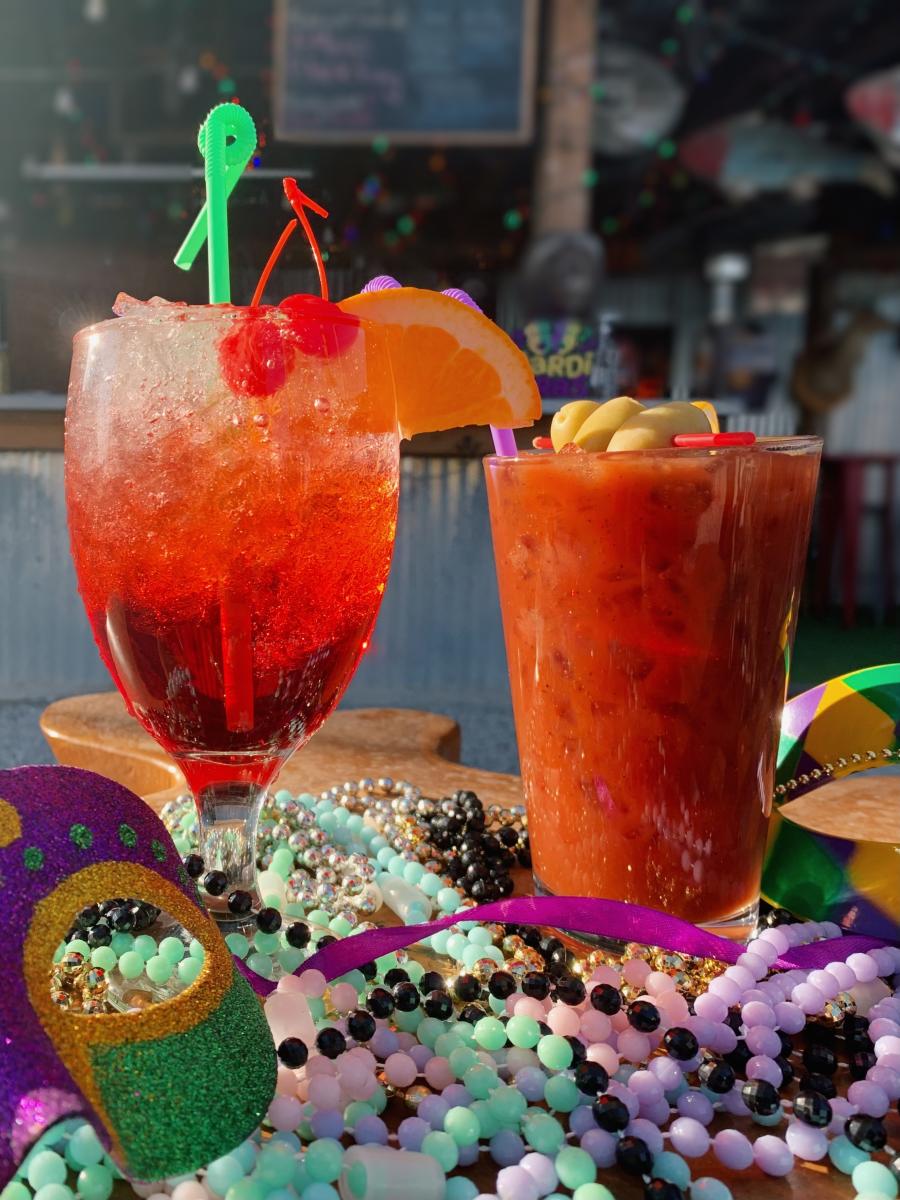 Don't worry, parents! Mardi Gras is first and foremost for families and always has been. It has evolved into an excuse for adults and kids alike to dress up, don masks, and collect beads. The Camp offers tons of activities for kids of all ages. Everything from live music for dancing, face painting, ping pong, cornhole, and more. This is a great way to teach your kids the history and traditions behind Mardi Gras. Dogs are also welcomed!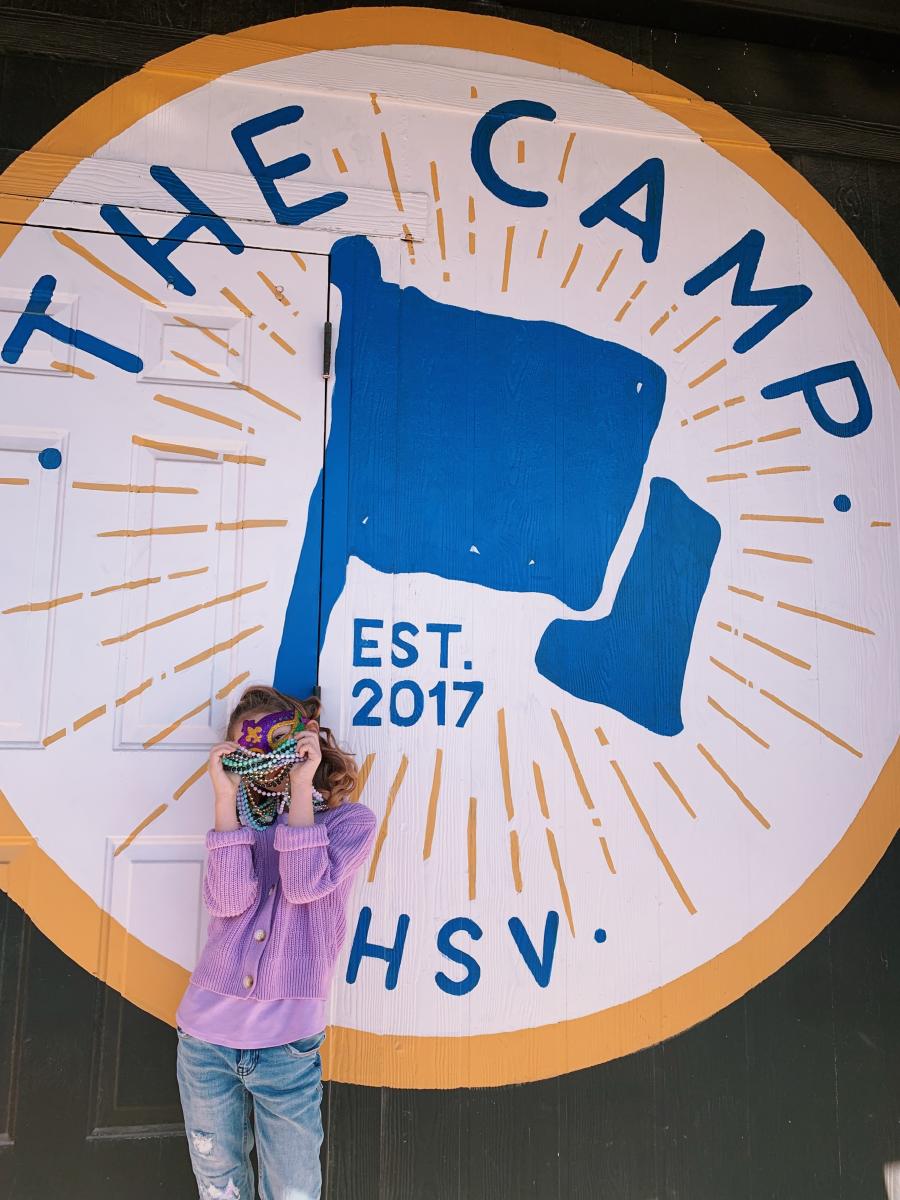 History of Mardi Gras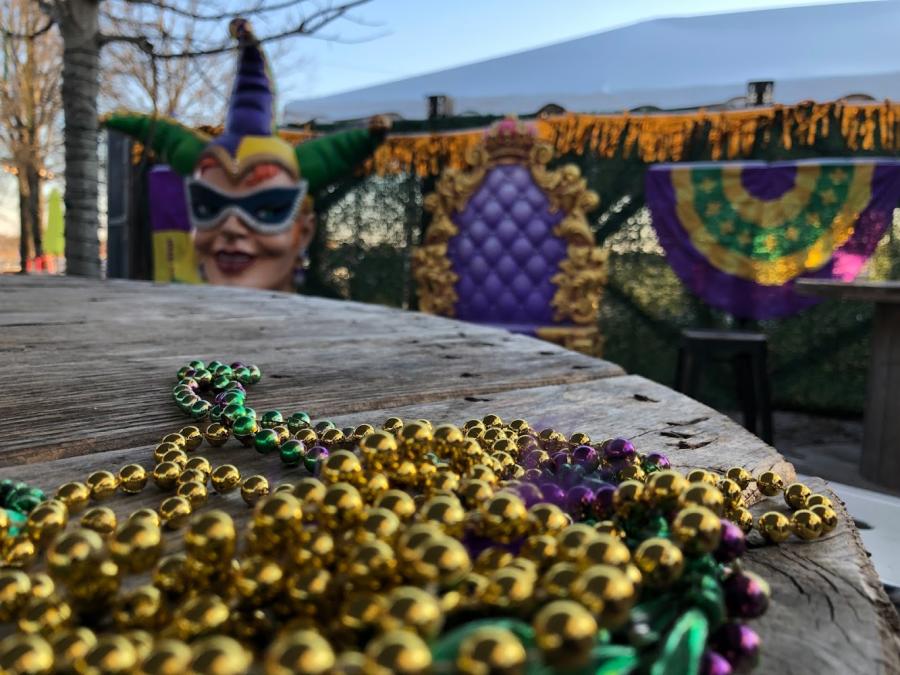 Mardi Gras is a holiday and popular cultural phenomenon that dates back thousands of years. The first American Mardi Gras took place on March 3, 1699, when French explorers landed near present-day New Orleans, Louisiana. They held a small celebration and dubbed their landing spot Point du Mardi Gras.
Mardi Gras is also the annual Carnival celebration in Mobile, Alabama. It is the oldest annual Carnival celebration in the United States, started in 1703. Mardi Gras is traditionally celebrated on "Fat Tuesday," before Ash Wednesday and the start of Lent. In many areas, Mardi Gras has evolved into a week-long festival. Louisiana is the only state in which Mardi Gras is a legal holiday. However, elaborate carnival festivities draw crowds in other states including Alabama. Each region has its own events and traditions. Here in Huntsville, we have our own twist on Mardi Gras.
The Mardi Gras Schedule at The Camp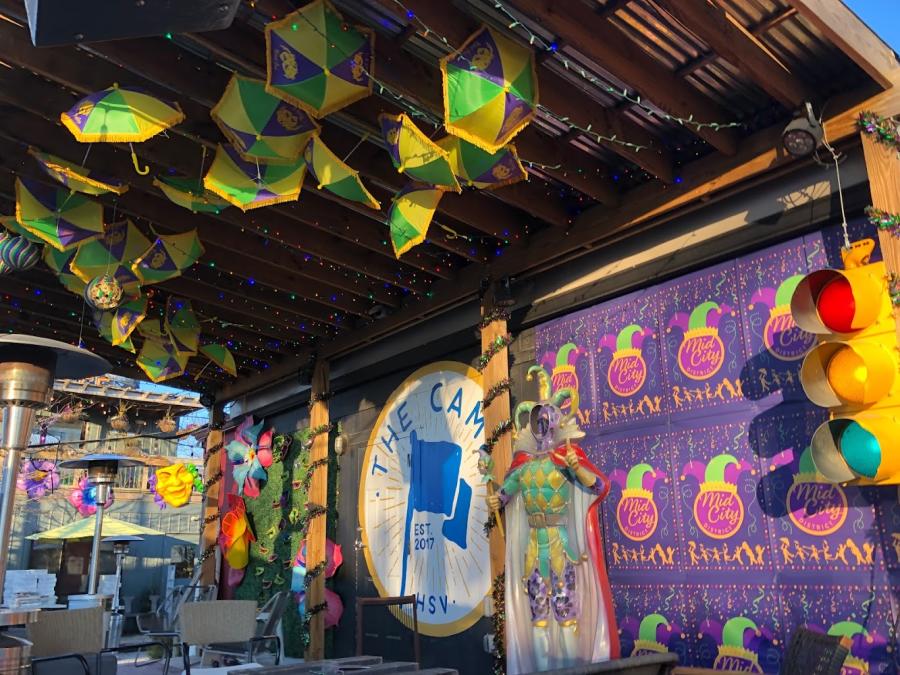 Every Friday, Saturday and Sunday you will find live music or brunch performances happening. If you plan on going with a party of 4 or more, reserve your area online ahead of time! When you reserve a VIP section, it is reserved for the whole night. Bands start at 7:00pm on Friday and Saturday nights and music starts at 12:00 pm on Sundays for Brunch.
Friday, February 11 Jank Setup 7pm⁠
Saturday, February 12 J and the Causeways 7pm⁠
Sunday, February 13 Brass Brunch feat. Blackwater Brass Band 12pm⁠
Friday, February 18 Quantaphonics feat. Coffee Black 7pm⁠
Saturday, February 19 Drag Brunch 12pm, Rebirth Brass Band 7pm⁠
Sunday, February 20 Drag Brunch 12pm⁠
Friday, February 25 Soul Brass Band 7pm⁠
Saturday, February 26 MUSIC ALL DAY!!! feat. Soul Brass Band, Young Fellaz and the Mardi Gras Indians, FRANCIS, and MORE...⁠
Sunday, February 27 Brass Brunch feat. Young Fellaz Brass Band and the Mardi Gras Indians⁠
King Cakes From NOLA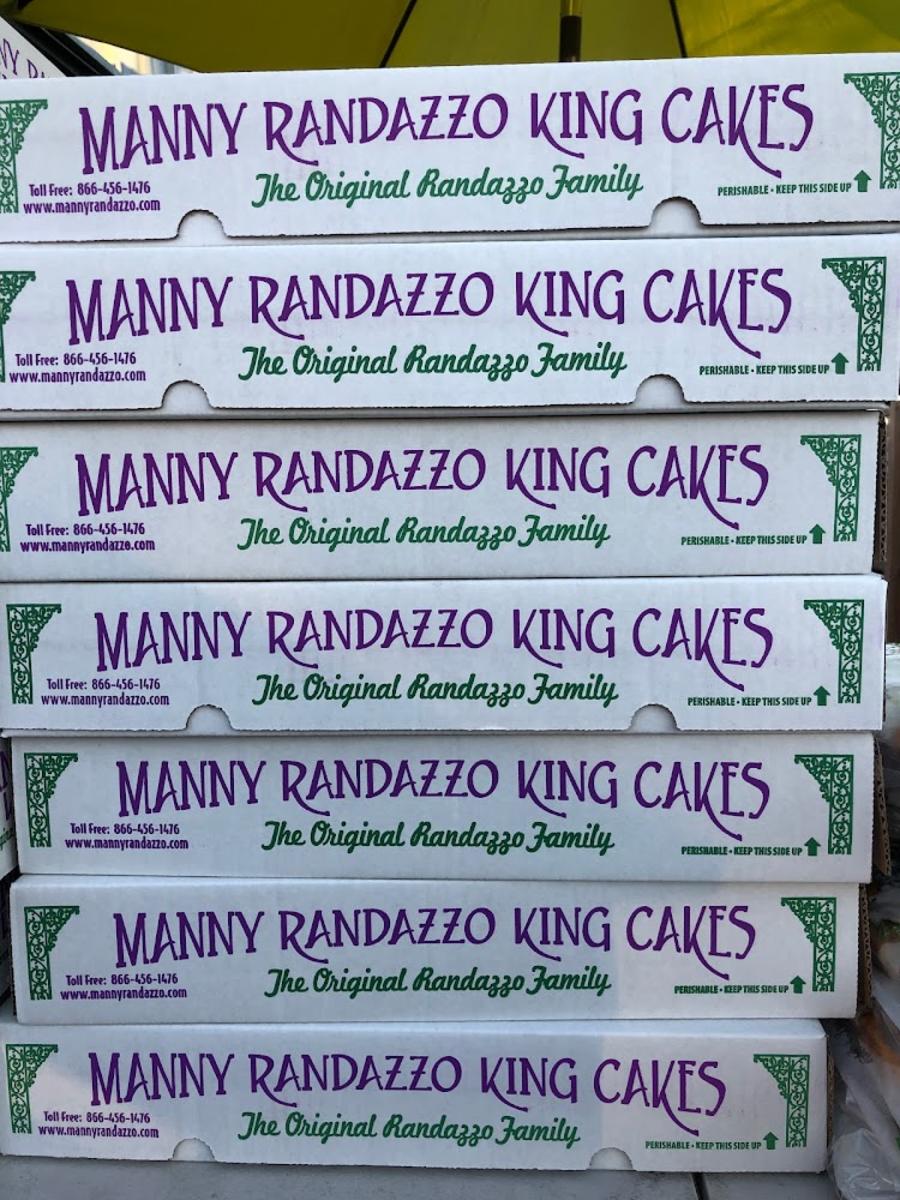 You can order Manny Randazzo's King Cakes all the way from New Orleans. If you order by midnight on Wednesday, your King Cake will be available for pickup at the Camp Friday starting at 4pm. Ask about allergy requirements. They are not vegan friendly. They serve 20-24 people if you divide it into two inch slices. Whoever finds the plastic baby in their slice buys the next King Cake!