Enjoying Huntsville with your Toddler
Coming to Huntsville with your little one? Traveling with a toddler is always an interesting journey. We have a few places to let them get the energy out, and for you to have a great time!
Indoor Play
Once your baby is crawling I highly recommend going to Let's Play. The gym is open for them to crawl around like crazy. With different obstacles, they can create their own fun!

Each guest must wear socks and every child must have a parent with them. If you're thinking of bringing baby and an older sibling, try to bring both parents!
For more information on hours and pricing, click here.
Parkway Place Mall
This indoor mall is more than food and stores, it has a great place for young kids to play!

If you are on a schedule and know that your little was get some food, play a little and then nap in the stroller while you shop this is a win-win situation!
Swimming and Splash Pads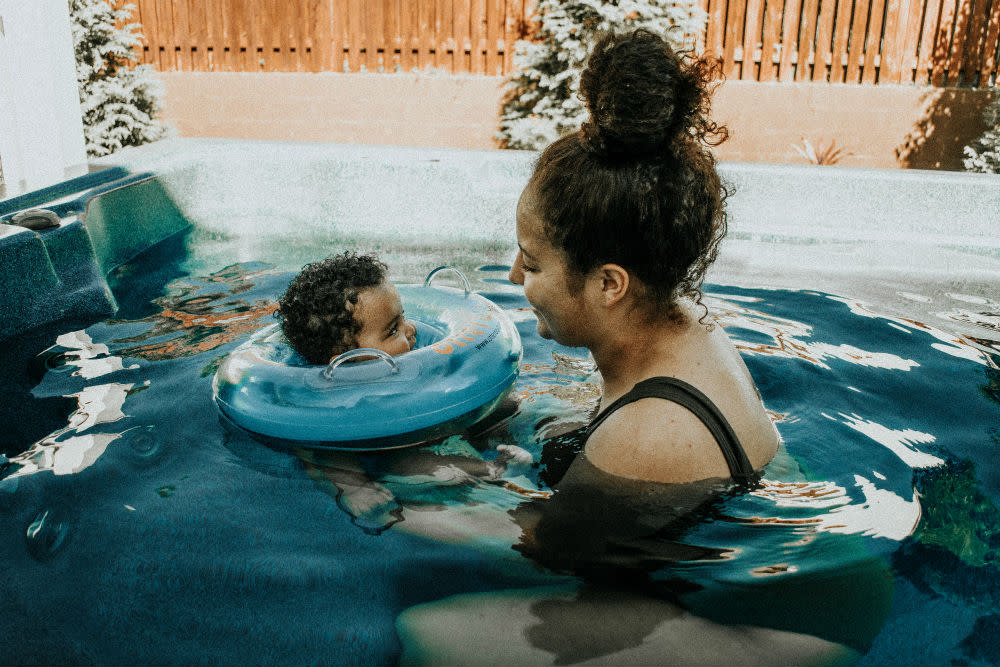 Public Pools
There are swimming pools all over the place. All you need is an Otteroo and you and baby are set. The Otteroo is a float to help your baby's first few times in the pool.
When trying to find pools, first see if you can book a hotel with one!
Splash Pads
If you want to do something a little different, check out the Splash Pads. There are some you can do a two for one like play at the park PLUS have a picnic by the water!

The best part about these public splash pads is the cost... FREE!
Both Bridge Street and the EarlyWorks Children's Museum (Bicentennial Park Children's Fountain is located just across the street from EarlyWorks) have splash pads for children to romp in.
Find more splash pads from Huntsville Parks and Recreation at Dr. Richard Showers, Sr. Recreation Center and Brahan Spring Park!
Art Class:
This was the funniest day of my life! Seeing baby girl make a mess of paint was incredibly fun. The best part? I didn't have to clean it up!
When you walk in, you pay, then strip baby down to diaper. They sit on a mat, as pictured above, and go town with the paint.
You can click here to get a schedule of classes. The studio is great for ages 0 to around 8 years old.
Where you can find and see the passion behind art. The teachers are genuine and truly want the kids to understand art.
A place for everyone in the family. There offer art classes, yes but also coffee and daily events.
Museums
Why not be ahead of the game and learn while playing?
They have their Dog Days of Summer going on if you have a little who enjoys dogs!  Biscuits Backyard is perfect to play with you young one!
Let you kiddo age 6 or under play and pretend! The have a little diner, garage and train you can play!
This is great if you have an older kid and a younger one! They have an area just for your little to play under the Saturn V rocket!
They have an entire area dedicated to kids and letting them learn about art and colors!
This museum takes children back in time and lets them experience log cabins. A petting farm is sure to excite your little!
Tips!
Be sure to check out more information on the website before showing up, check out the Huntsville/Madison County Visitor's Center for coupons to some places, bring your camera, and HAVE FUN! Don't stress out if your little doesn't want to corporate, just go with the flow.
Which iHeartHsv blogger wrote this?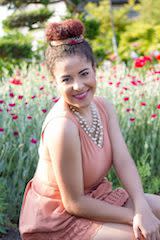 With a big heart and willingness to truly get to know and connect with others Kayla has always wanted to do something big. For that she created a blog to inspire everyone, including herself to live life. Live life through everything, with everything. You can find her blog at www.kayladeneblogs.com and follow her on Instagram at www.instagram.com/kayladene.