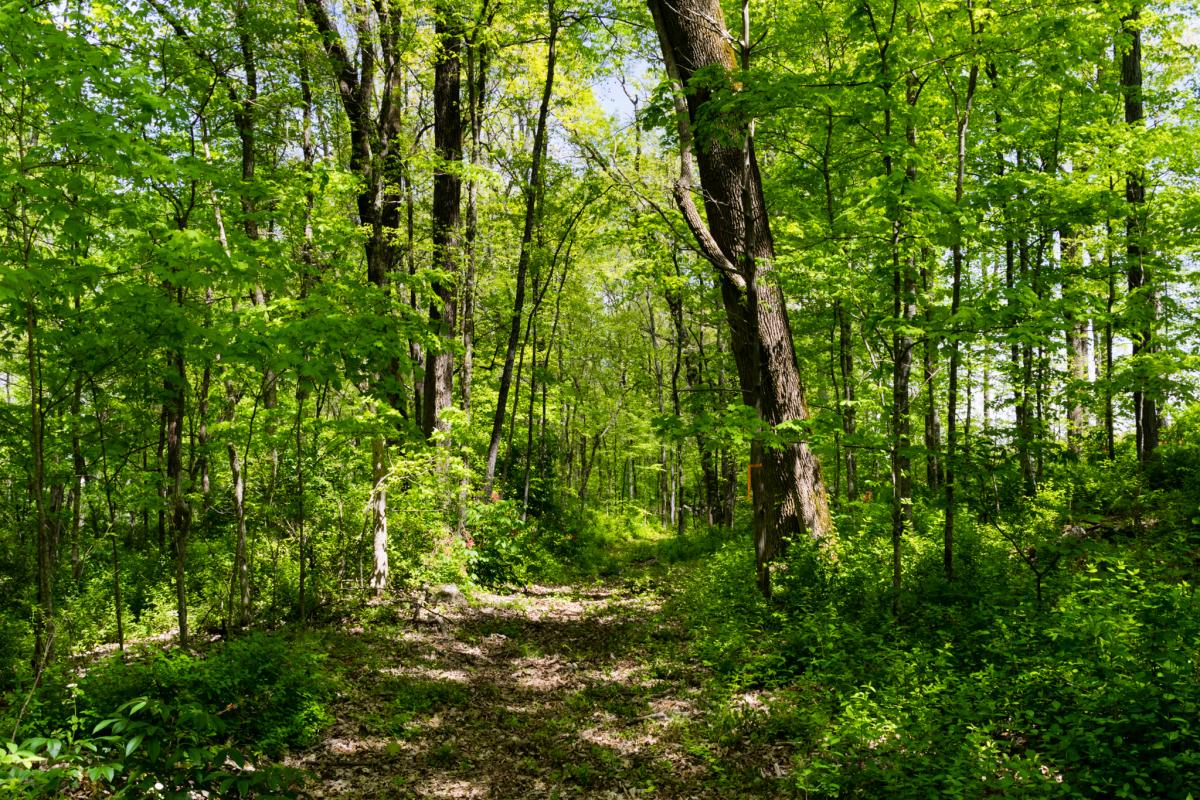 The Land Trust of North Alabama's Chapman Mountain Nature Preserve has grown to 472 acres and is just a few miles northeast of downtown Huntsville. The Preserve currently offers about 4.5 miles of trails with 10 miles of trails planned, along with a disc golf course, camping, and an Educational Pavilion.  
History of Chapman Mountain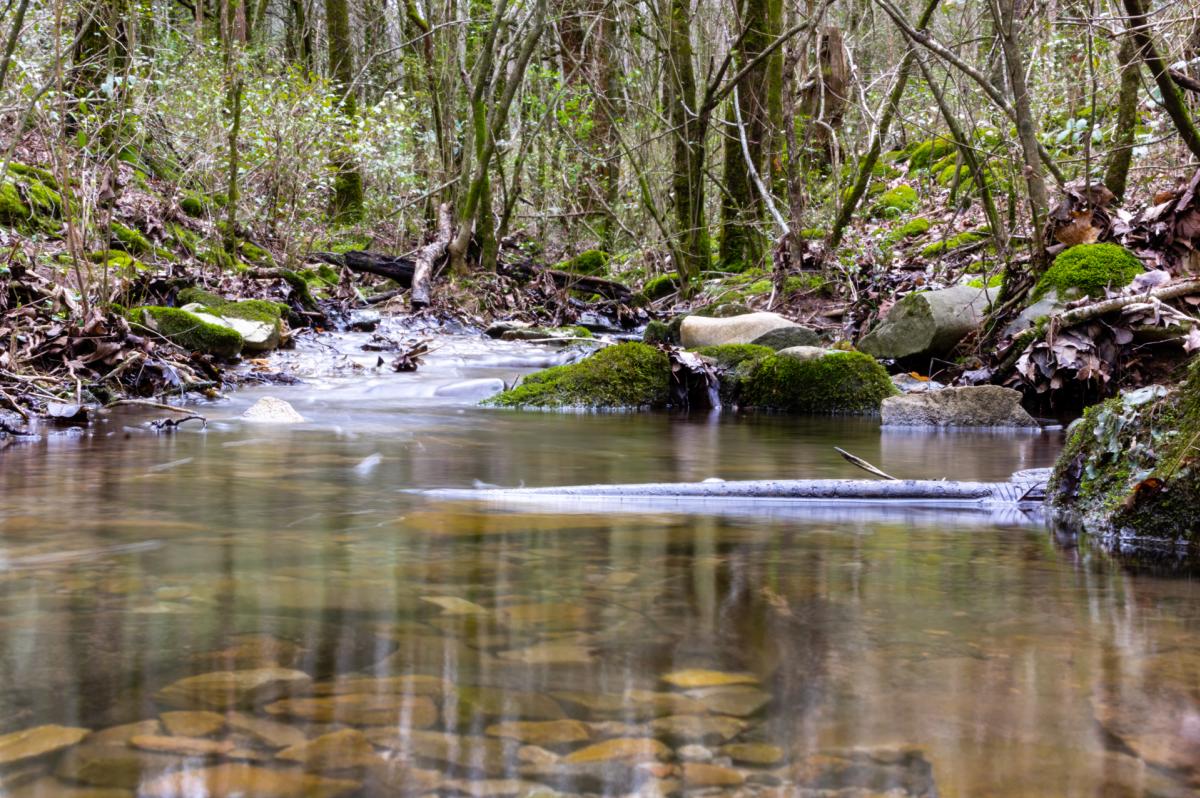 It's easy to understand why the families of the 1800s were attracted to Chapman Mountain for their homesteads. It has a fresh spring on the lee side of the mountain, is flush with persimmon and hickory trees, and has plenty of rock for building but with enough soil to grow crops and forage for pigs. Chapman Mountain has remained uninhabited since about 1900, and nature has reclaimed the land as Huntsville grew to surround, but never developed the mountainside north of Highway 72.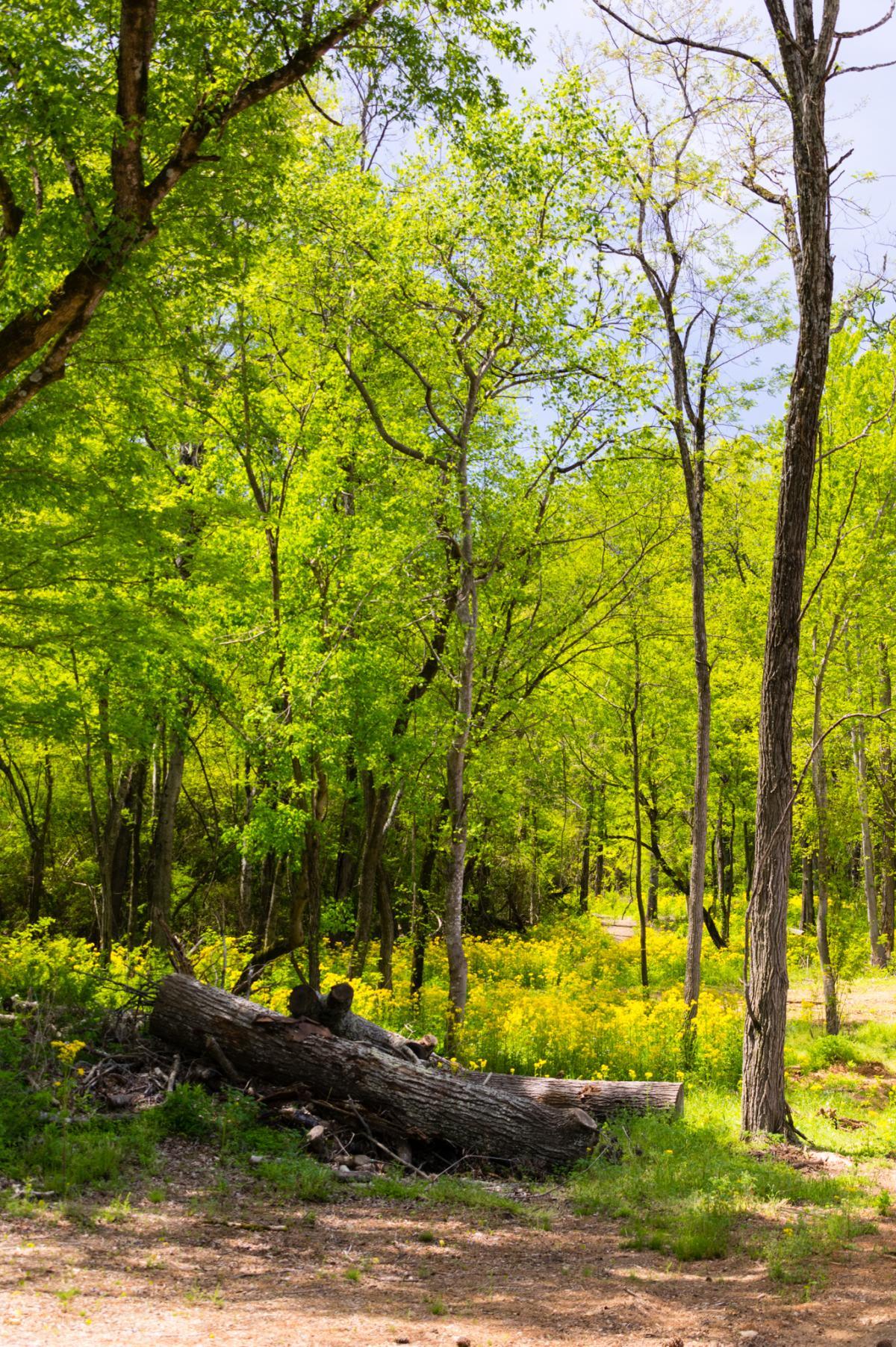 Donated by the Terry family, the Preserve sits on the east "dry" side of Chapman Mountain. The hiking trails wind their way through a young growth forest heavy on pines, maple, red buckeye, and undergrowth, with small creeks meandering down the mountain. Golden ragwort carpets clearings in the woods with cheerful and prolific yellow flowers.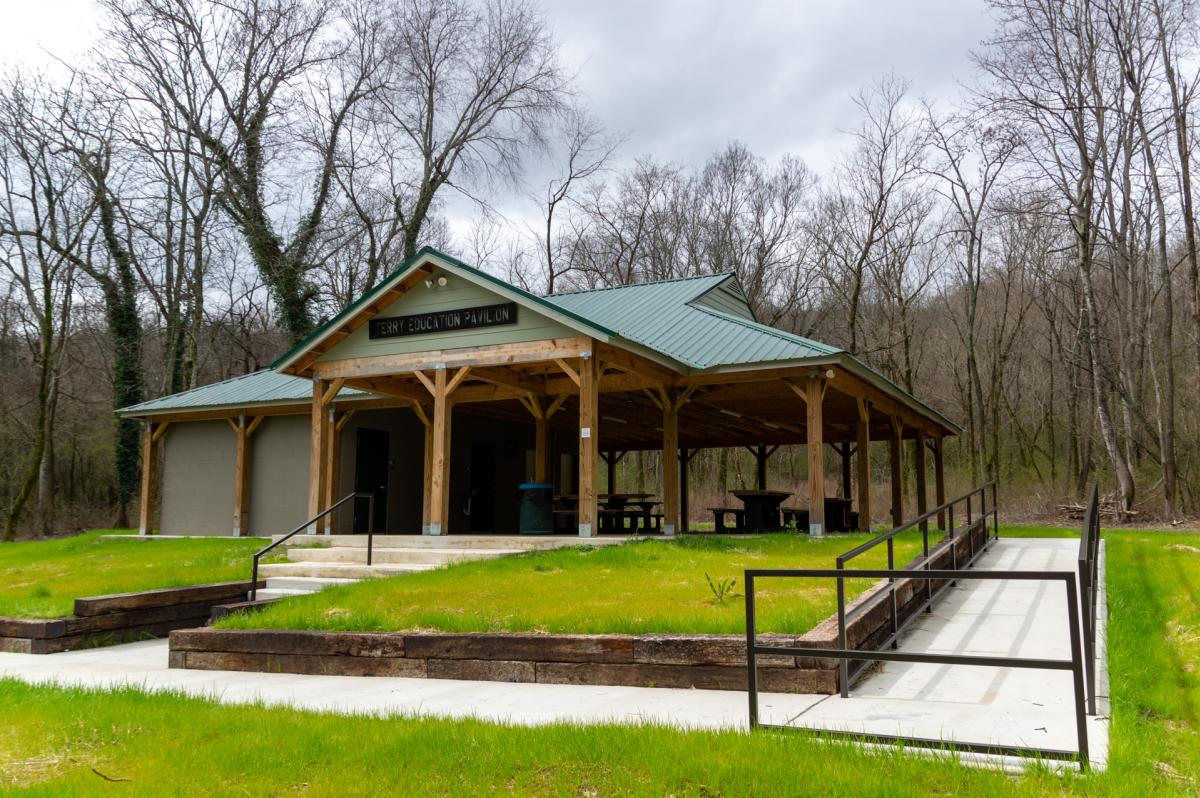 Chapman Mountain Nature Preserve Features
The trails are clearly marked and easy to follow. They are flat and easy with very little elevation and suitable for hikers of all abilities. Be sure to wear long pants and comfortable walking shoes, and bring bug spray, sunscreen, and water. Even after weeks of frequent rain, the trails were dry enough for use.  
Chapman Mountain Nature Preserve is open dawn to dusk for hikers, mountain bikers and horses. Leashed pets are welcome.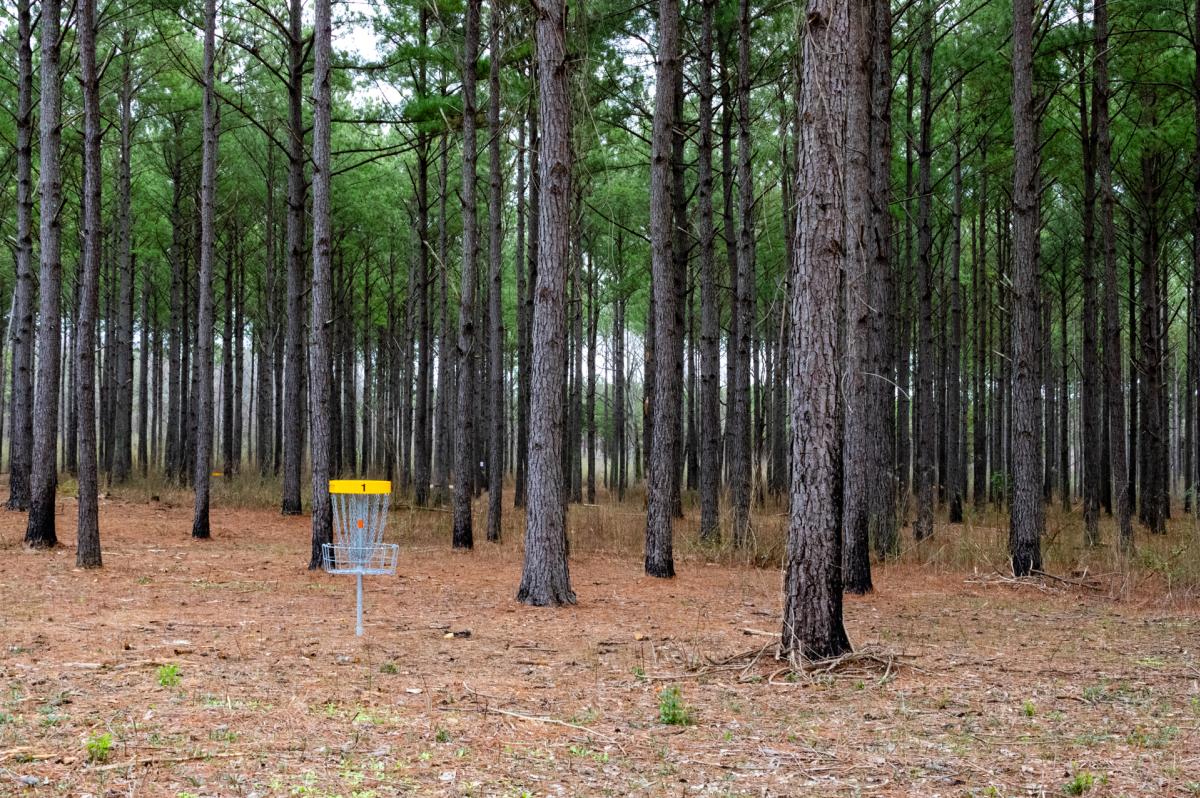 Preserve features: 
Hikers, leashed pets, mountain bikers and horseback riders welcome. All trails are easy hiking.
18-hole disc golf course in the pines
3+ miles of trails with a total of 10 miles planned
Open dawn to dusk, and trail and disc golf course are free to use
Terry Educational Pavilion, available for rent
Ample gravel parking
Just a few minutes from downtown, you never forget how close to the city you are while in the Preserve.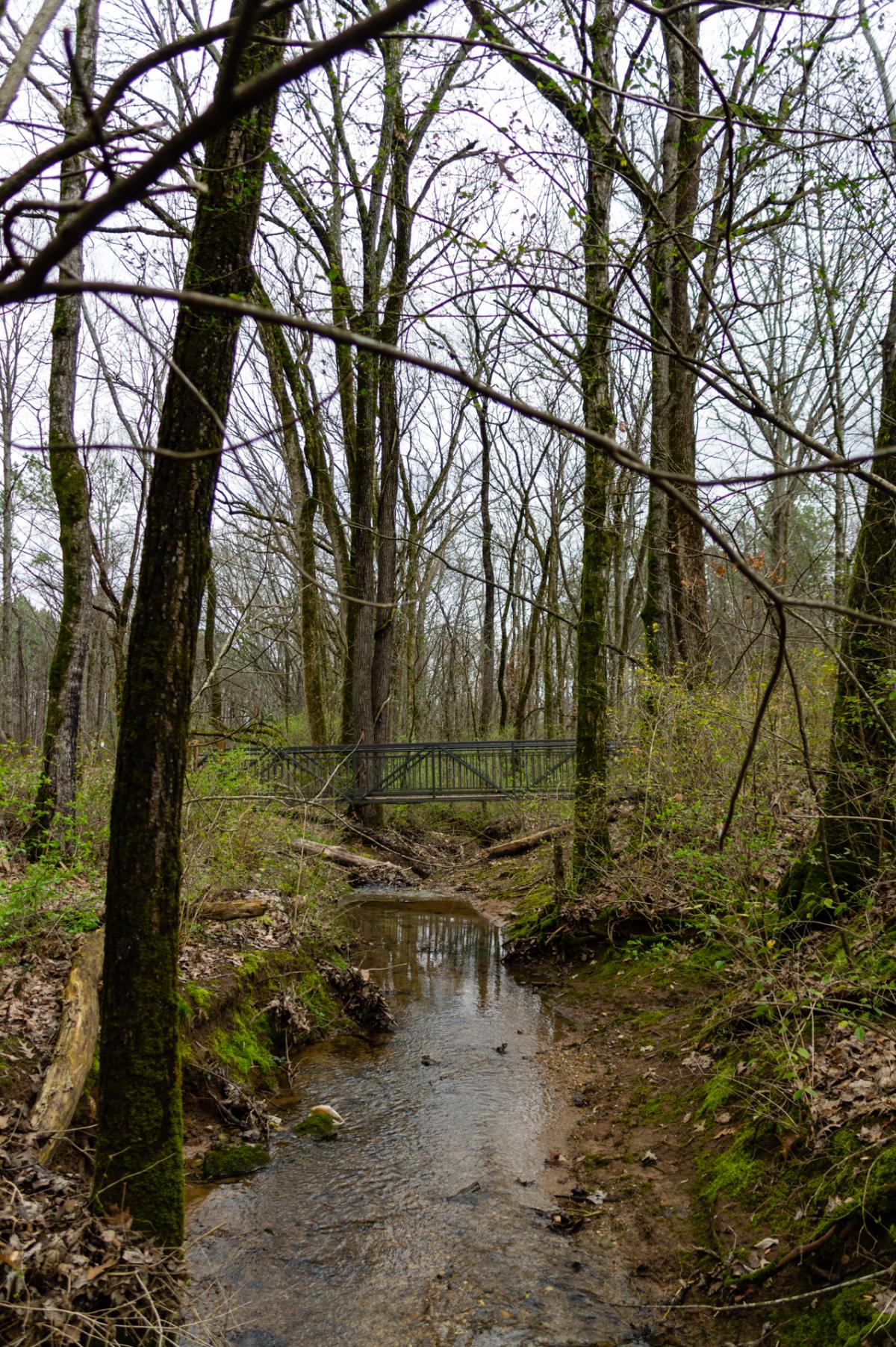 How to get there:
Travel east in Highway 72 up and over the mountain. At the bottom of the hill, make a U-turn at the intersection of Moore's Mill Road. 
Get all the way into the farthest right-hand lane which is a merge lane. (You have plenty of time.) Watch the guardrail on your right side. As soon as the guard rail ends, make an immediate right onto the Preserve's gravel road.
Trail map (pdf) 1263 U. S. Hey 73 East, Huntsville, AL