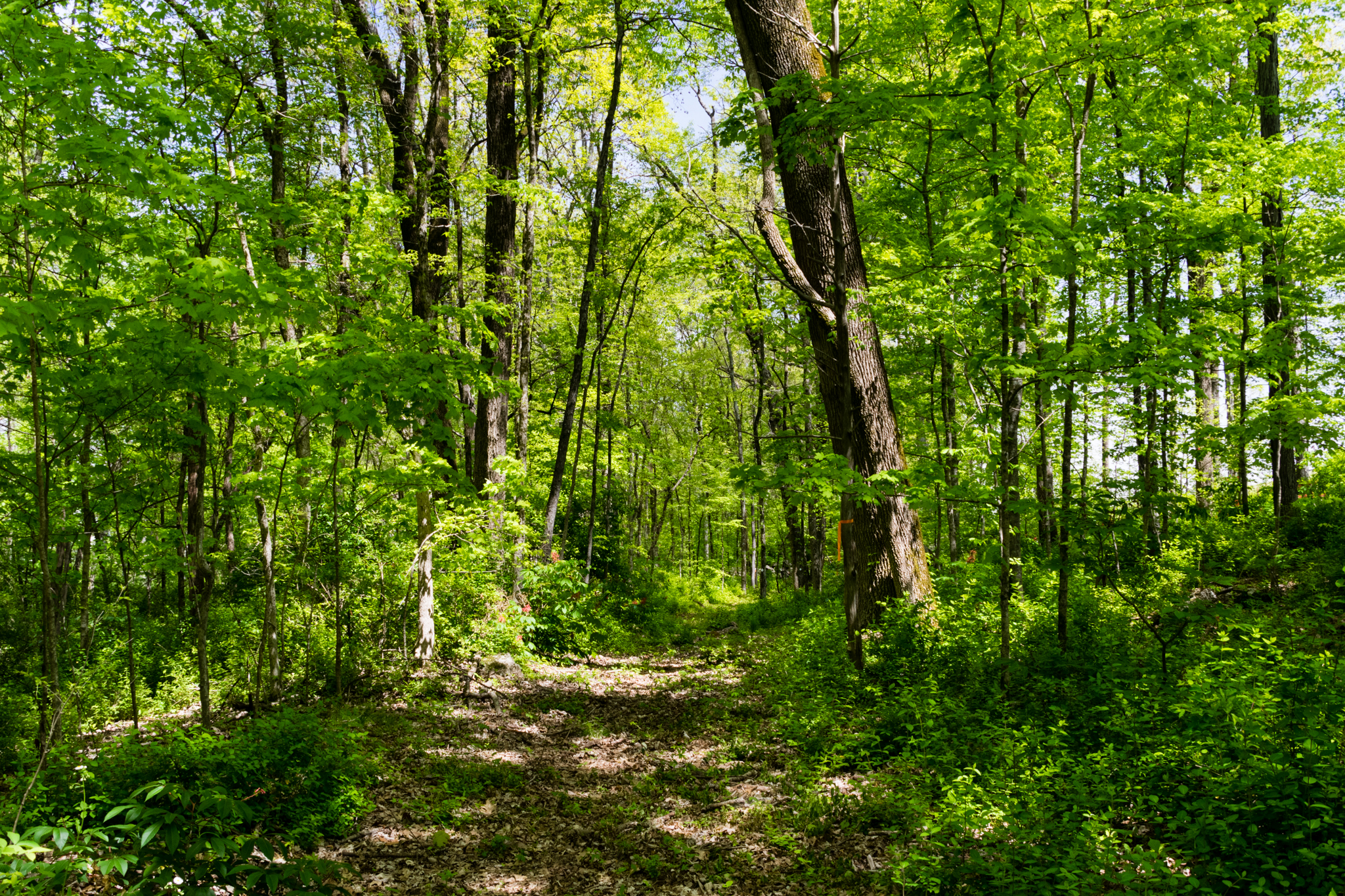 Huntsville's Newest Nature Preserve Now Open
The Land Trust of North Alabama has done it again, recently opening the new 371 acre Chapman Mountain Nature Preserve just a few miles northeast of downtown Huntsville.  The Preserve currently offers 3 miles of trails with 10 miles of trails planned, along with a disc golf course, camping, and a solar-powered Educational Pavilion that is currently under construction.
Donated by the Terry family, the Preserve sits on the east "dry" side of Chapman Mountain.  The hiking trails wend their way through a young growth forest heavy on pines, maple, red buckeye and undergrowth, with small creeks meandering down the mountain.  Golden ragwort carpets clearings in the woods with cheerful and prolific yellow flowers.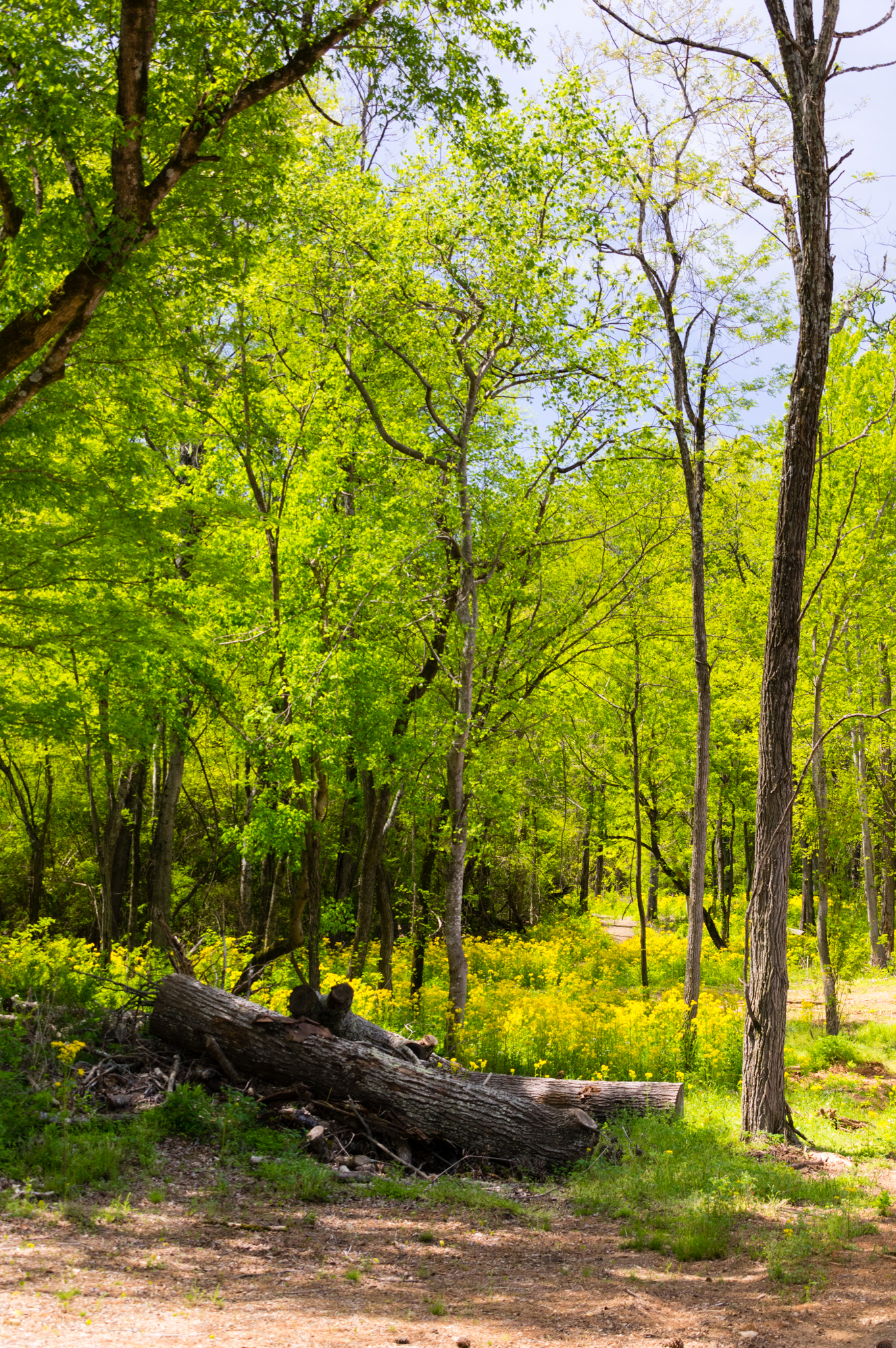 The trails are flat and easy with very little elevation, and suitable for hikers or all abilities.  Be sure to wear long pants and comfortable walking shoes, and bring bug spray, sunscreen and water.
Chapman Mountain Nature Preserve is open dawn to dusk for hikers, mountain bikers and horses.  Leashed pets are welcome.  To reach the Preserve from Huntsville, head east on 72 and make a u-turn at the stoplight at Moores Mill Road.  Get into the far-right merge lane as you travel west.  The entrance to the Preserve is directly after the silver guard rail ends.
Trail map (pdf) 1263 U. S. Hey 73 East, Huntsville, AL
Which iHeartHsv blogger wrote this?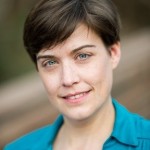 Nicole Castle Brookus is a local food systems consultant, writer, artist & photographer, avid gardener, lover of all things geeky, and the Executive Director of Southern Foodscapes, an organization that advocates for healthy, resilient and sustainable local food systems. In her spare time, she studies the traditional herbal medicine of the southeastern United States and spends time hiking in the woods and foraging for wild foods. You can find a roundup of her content from around the web at www.brookus.com/blog.