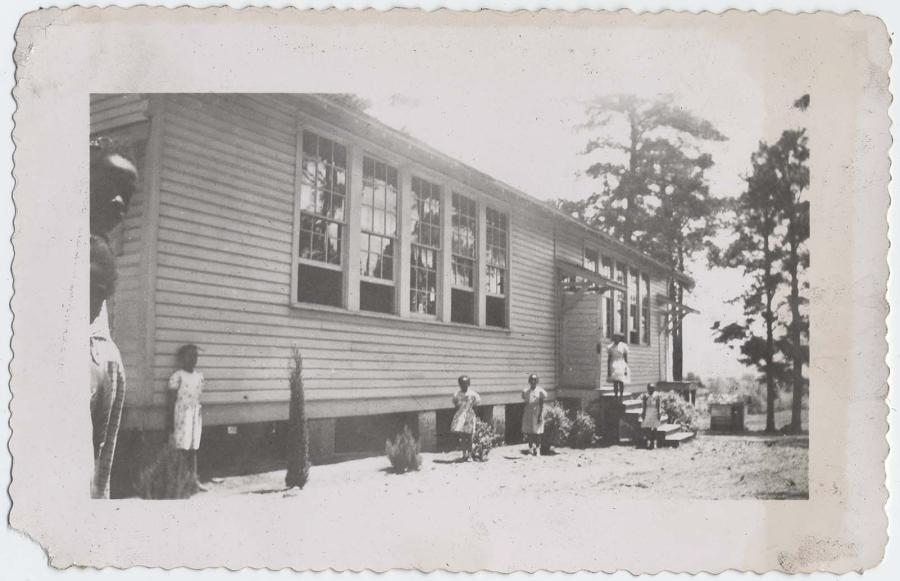 Editor's Note: this article is repurposed from a presentation created by the Huntsville/Madison County Public Library 
Julius Rosenwald (1862-1932) was a business man and philanthropist who, among other contributions, helped fund schools for African American children in the rural south. In 1906 Rosenwald met Booker T. Washington, President of Tuskegee University, and would later serve on the board of directors for the university. Washington's influence coupled with Rosenwald's desire to increase equity for the Black community in the face of Jim Crow laws, would result in the Rosenwald fund.
Ultimately, Rosenwald's philanthropy resulted in the construction of 4,977 school buildings in the rural south between 1917 and 1947.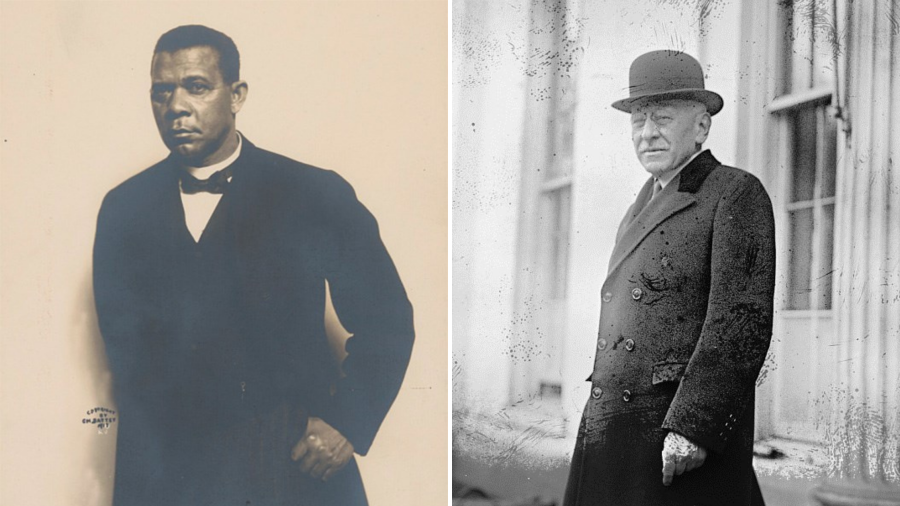 Source: Library of Congress
Booker T. Washington (1856-1915) was an educator, author, and orator who was born into slavery and freed by the Emancipation Proclamation. He was a principal of the Tuskegee Institute (known today as Tuskegee University) and brought about significant growth for the school during his tenure. Washington saw education as key to the future of freed Black people, so he dedicated much of his time to producing Black educators. When these educators graduated and returned to their community to teach they encountered obstacles such as a lack of resources and funding. One of Booker T. Washington's strengths was his ability to inspire philanthropists to invest in the education of Black Americans, as can be seen in his partnership with Rosenwald.
Madison County's Rosenwald Schools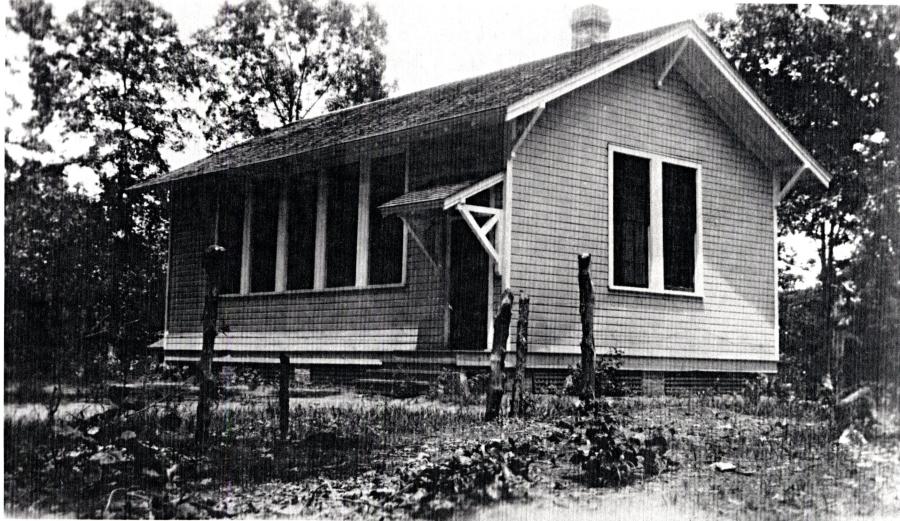 Madison County was home to nine Rosenwald schools: Conyers, Councill, Farmer's Capital, Graysom, Horton, Mt. Carmel, Mt. Lebanon, Silver Hill, and Toney. Several factors led to these schools falling into disuse in the 1950s.
The 1954 Brown vs. Board of Education Supreme Court ruling that segregated schools were unlawful, eventually led to the desegregation of schools throughout the South, and allowed Black students to attend better-funded schools. Also in the 1950s, industrialization in the northern United States meant better job opportunities, drawing people away from rural southern communities.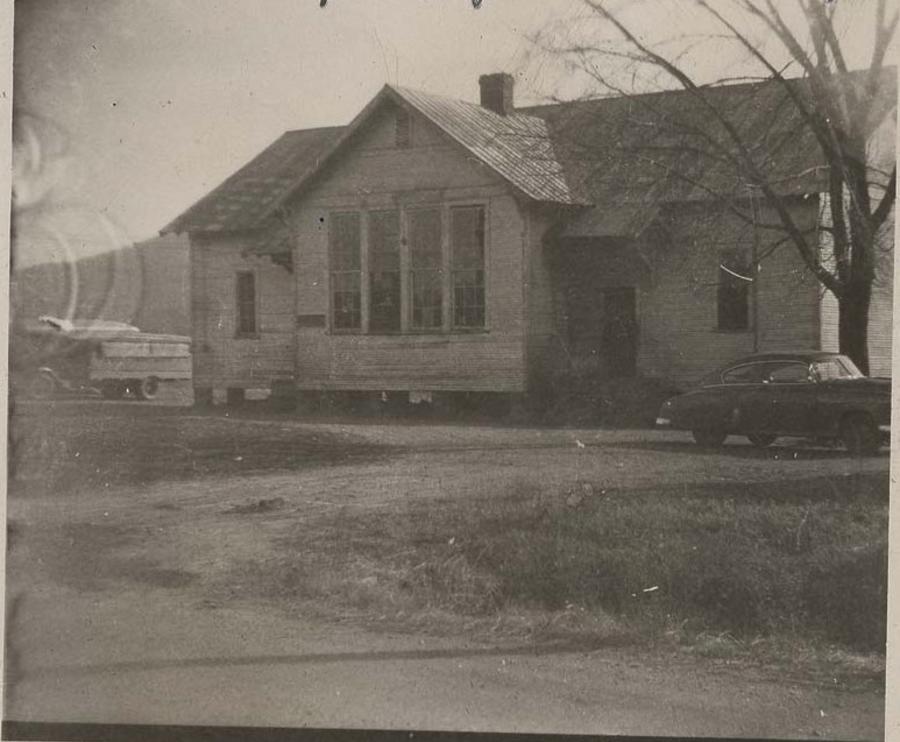 Inequity in Segregated Schools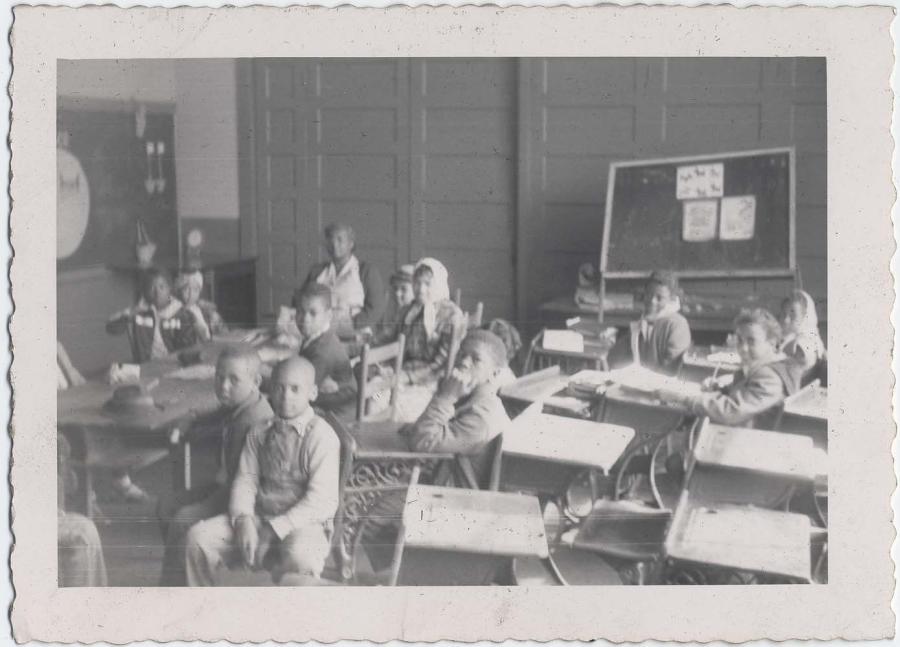 In Alabama in the early 1900s, nearly half of the population was Black. However, only 20% of Black children were enrolled in school compared to 60% of white children. In addition, schools for Black children did not usually teach higher grades. Black teachers tended to have less education and were paid less than white teachers.
The curriculum for poor white and Black children in the rural South focused on practical lessons: reading, writing, arithmetic, agriculture, sewing, and cooking. This pragmatic approach neither prepared rural children for higher education nor encouraged them to pursue it, preventing them from improving their position in society.
Rosenwald School Architecture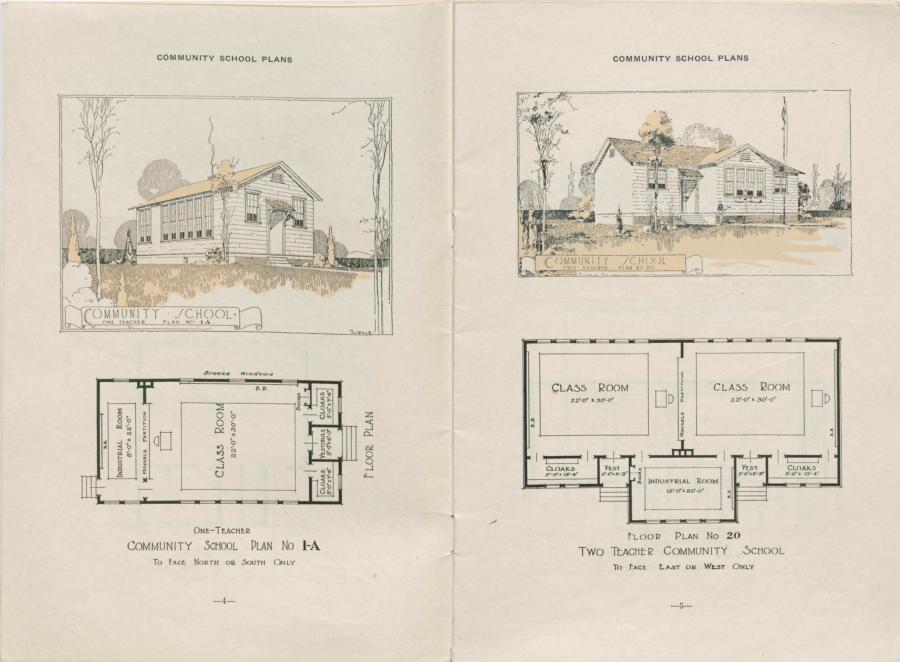 Source: State Archives of North Carolina.
To give communities a sense of ownership over the schools, Washington insisted local people be hired to build them; sometimes the students themselves built the schools. To this same end, communities raised money for the buildings and the Rosenwald Foundation matched the funds.
The Rosenwald Foundation also provided communities with booklets to help design their school, resulting in a uniform look. The designs tended to be simple with traditional details: pitched roofs, steep overhangs, white trim, and white-washed clapboard siding. The large windows on the schools allowed the maximum amount of light, important because many rural buildings did not have electricity.
The buildings were east-west facing to avoid heat during the day. To keep it cool in the summer the building was raised off the ground, and the windows had breeze openings. Rosenwald School designs were so efficient that they were also used for schools not funded by the philanthropist.
You can find a replica Rosenwald School at the living history museum, Burritt on the Mountain.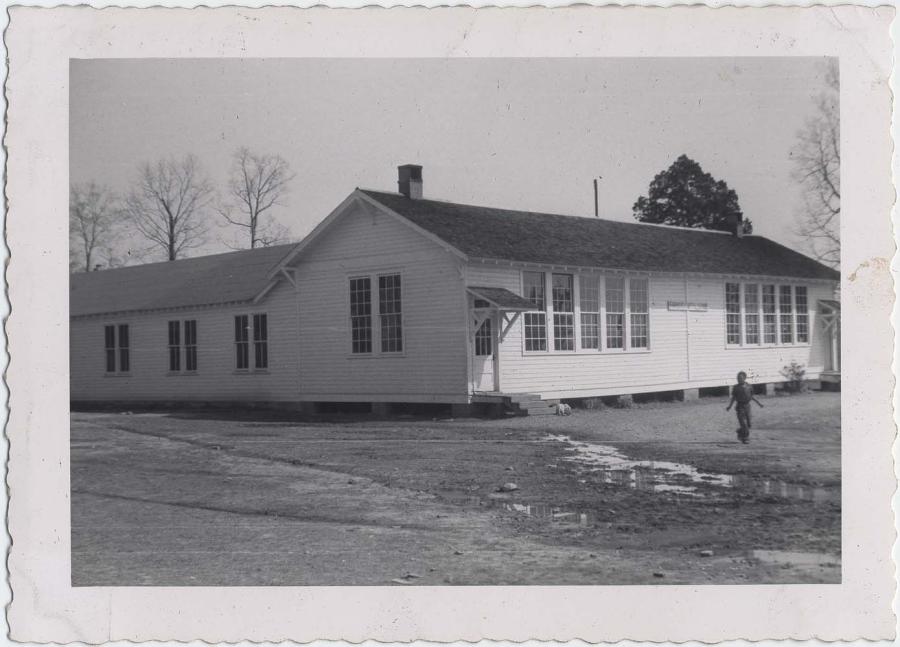 Photo Credits: Library of Congress, State Archives of North Carolina, and Huntsville/Madison County Public Library.