Visiting the Lowry House is like living a love letter to Huntsville. Here, you're engulfed in Huntsville history, wandering through a collection of artifacts curated by those who most appreciate the city.
 
But, don't think this is a standard antique collection-turned-museum. Be prepared for a unique experience that has something for everyone!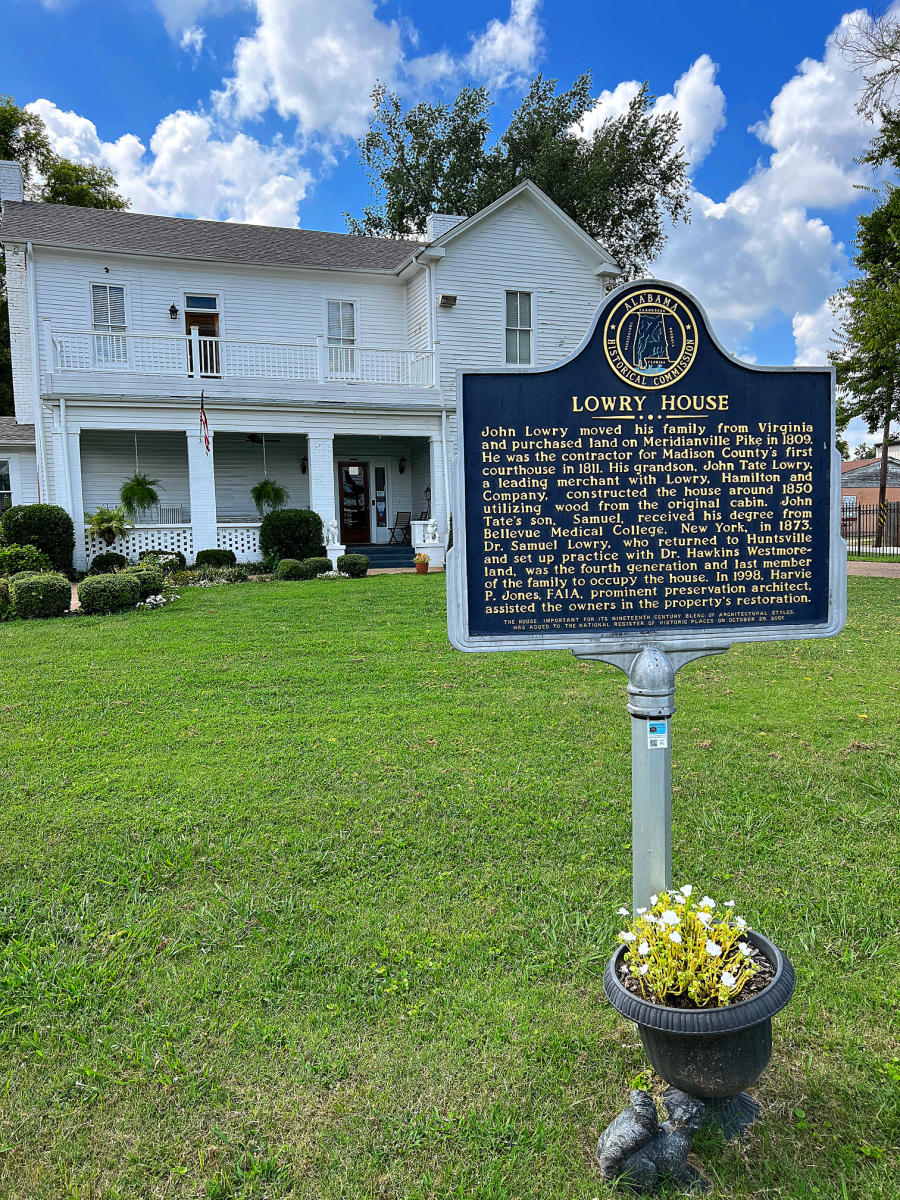 I wasn't sure what I'd find at the
Lowry House
. Perusing the website, you'll find information about hosting student tours, weddings, and even paranormal investigations. What? More on that later.
One thing's for sure, you can't leave without learning something new about the city.
The History and Restoration
The Lowry House sits on Kildare Street. The property was originally bought in 1809 by
John Lowry
, contractor for the first Madison County courthouse. Originally, an old two-room cabin stood here, but throughout time it transformed. Tippett said John Tate Lowry built the main part of the home in 1850 using wooden beams from the original cabin.
Today's Lowry House was added to the National Register of Historic Places in 2001, and you'll also find it on the Alabama Register of Landmarks and Heritage.
It has lived many lives— but perhaps none as important as its current role in educating people about the past, and helping them enjoy the present while looking ahead to the future.
When Jane Tippett and her husband, Louie, bought the property in 1998, the Lowry House was in disrepair.
"At first, I didn't think the house could be saved! I walked in, and I walked right back out!" joked Tippett. "But we took the time, and architect Harvey Jones was our influence... We worked with a team to do it. It's been a work of love, I guess you could say."
The Tippetts decided to work with friends to restore it, acquiring bits of history over the years and choosing to honor it as they gave the house a new life.
Take a Tour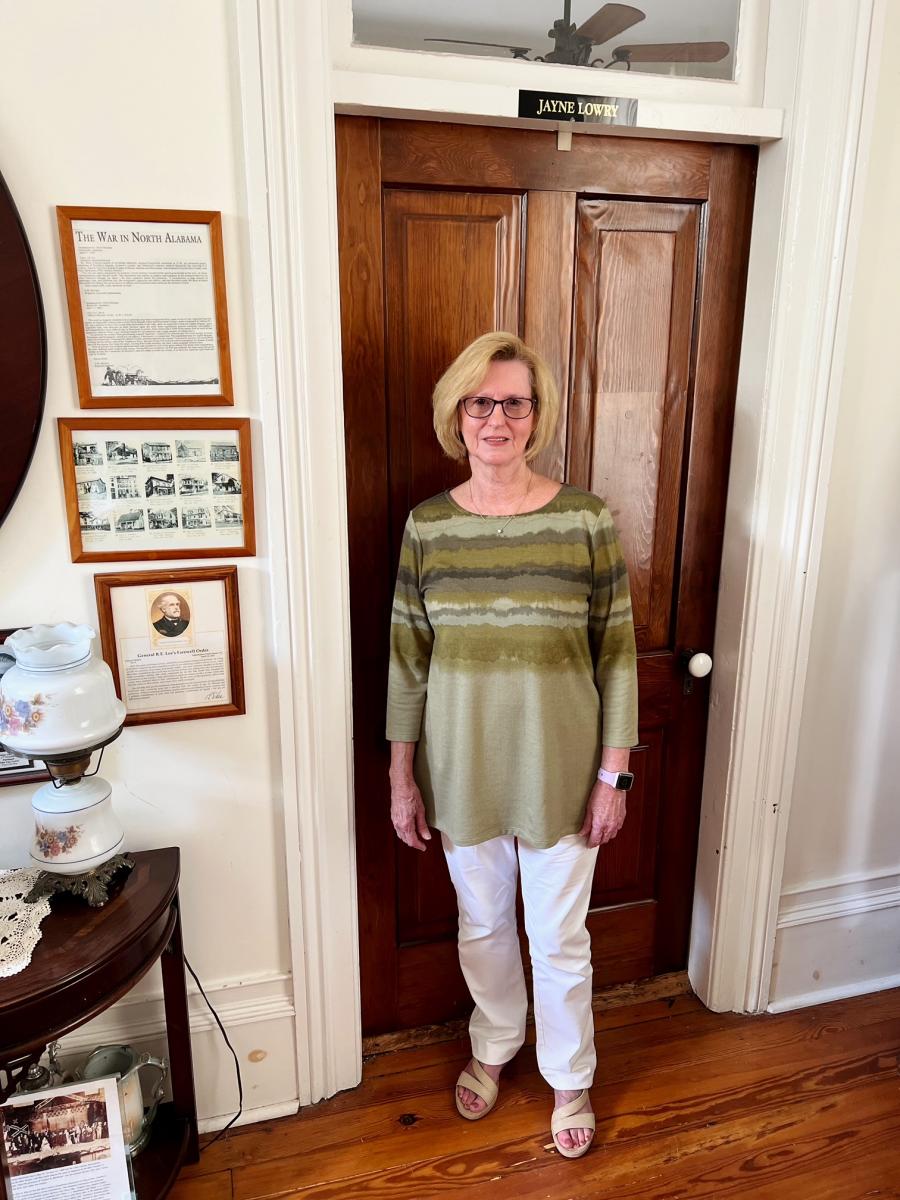 Tippett offers tours to residents and tourists, and her team often hosts students from local schools who come to learn from educational visits. While she holds open hours for visitors, she asks that you call ahead to make an appointment. She'll be the one who shows you around.
On her tours, she'll of course take you from room to room. But she's not just sharing the history of the house; she's telling the stories of Huntsville's past.
A walk through each room brings another dive into Huntsville's early years.
"We are able to display all kinds of things here," Tippett said, leading me into the oldest part of the home to get started with the tour. She said people donated items, and her family also painstakingly collected many of the pieces inside.
In one area, you'll find an enviable collection of tokens from Huntsville lore including an old set of bobbins from the old
Lincoln Mill
, bricks from Dallas Mill, and an homage to historical Huntsville figures like Lily Flagg—
Huntsville's famous cow
.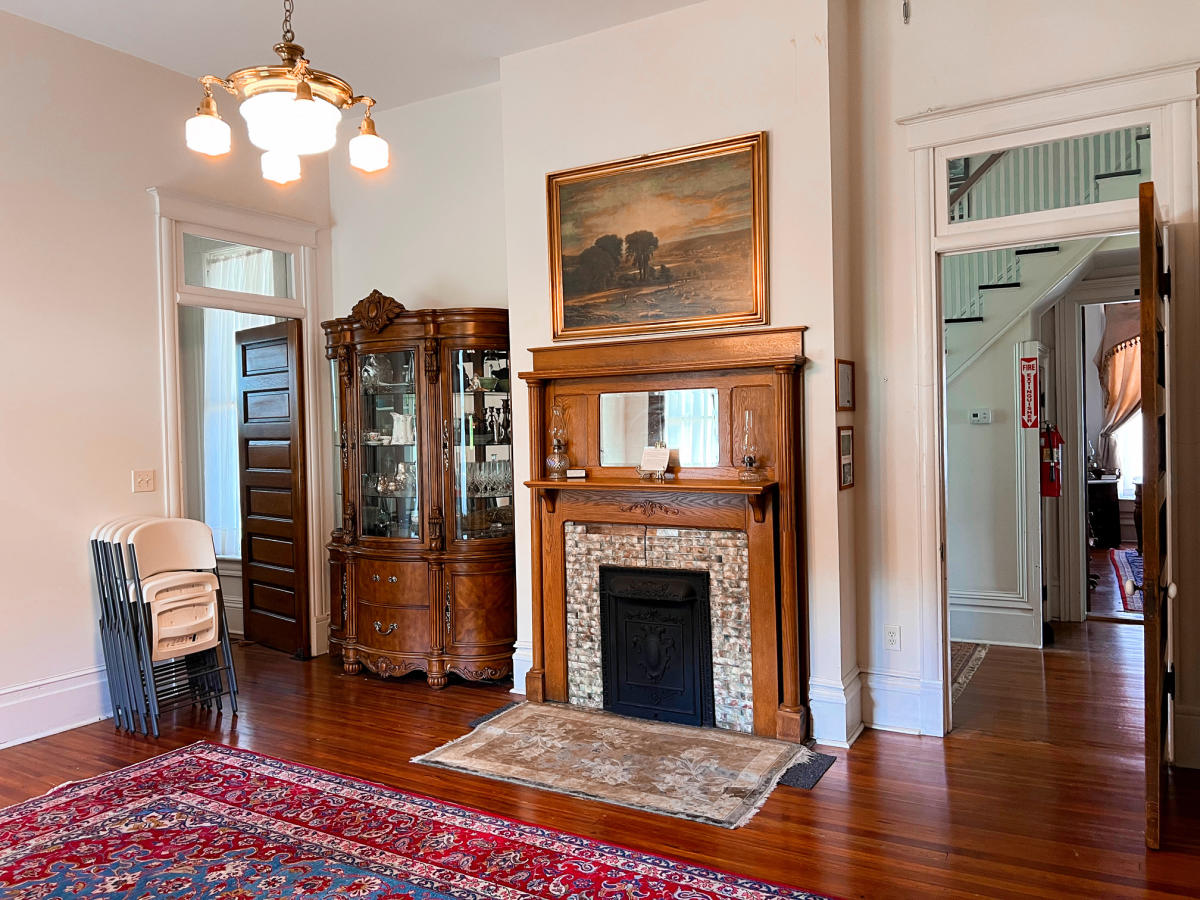 "It brings back memories to people," said Tippett. "Usually if we have a family visiting the home, the older ones get to discussing things they've never before remembered to share with the younger family members."
For example, she displays a rotary phone that is of interest to school children—those who have only lived in the digital era.
Also hanging nearby is a framed cedar water main from 1823, which she usually stops by on her tours to give a short lesson about how the city's infrastructure began.
Everywhere you look, you'll find treasures like this. Some of the collection was unearthed during the home's renovation, such as beams from the original cabin first constructed on the property. They were found underneath the home during restoration.
Tippett remarked, "We found a picture behind one of the fireplaces, so we treasure that one."
Upstairs at the Lowry House, you'll find artifacts from the Civil War era, including a campaign desk.
But the house cherishes a more important part of the Lowry House's history: helping enslaved people escape. Tippett said she was elated to learn the home had been a stop on the Underground Railroad.
"It was amazing to hear that!" she remarked, showing me the way to the part of the house that once was a nook where people stayed hidden on their path to freedom.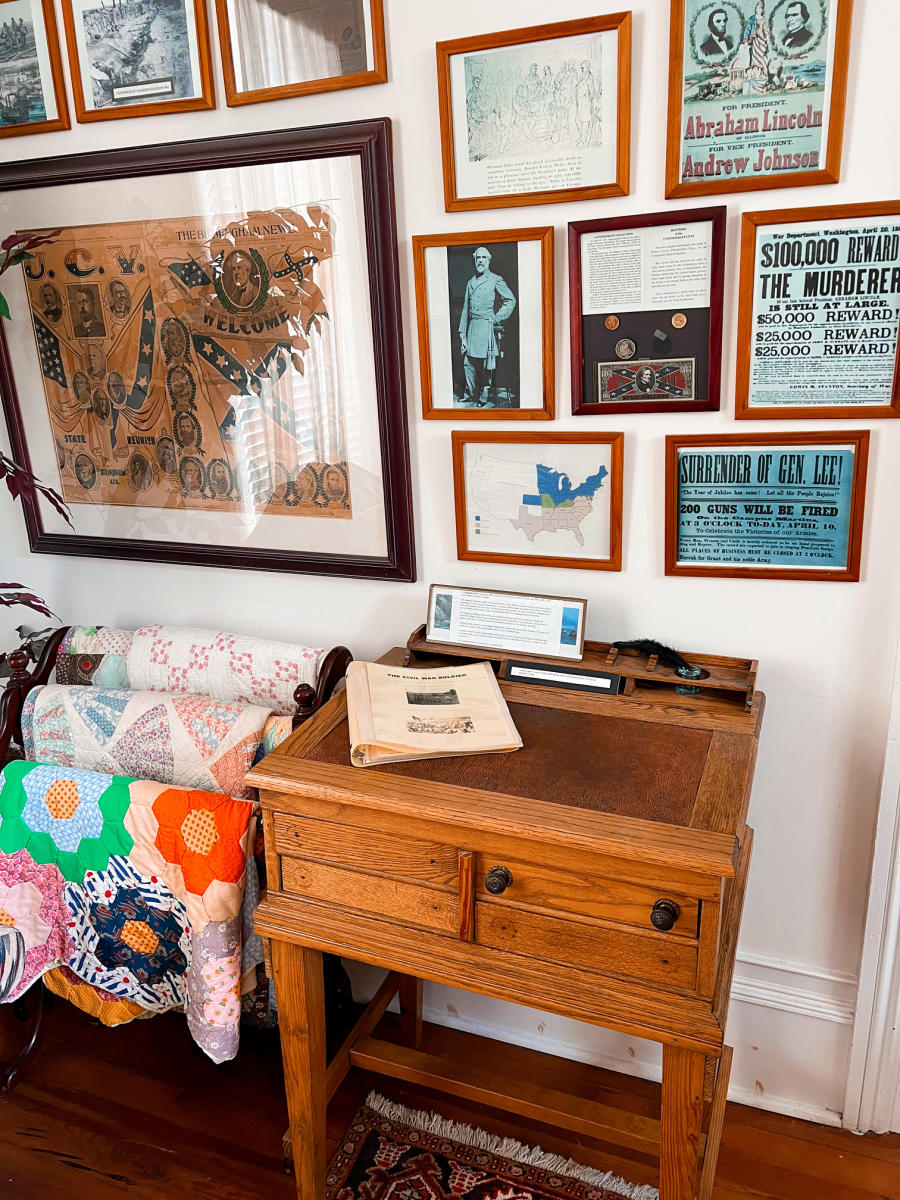 Host an Event
But the home offers visitors more than just personal tours and historical programming; you can also turn to the Lowry House for your next event.
Host your
wedding
, reception, or another event here at the house! Whether you use the parlor and dining space indoors, or the patio and lawns outdoors, there are plenty of areas to suit your needs. Tippett also pointed out a bridal room for getting ready, and a catering kitchen for event staff to use.
"I usually just rent the whole house, because everyone likes to walk around," Tippett explained.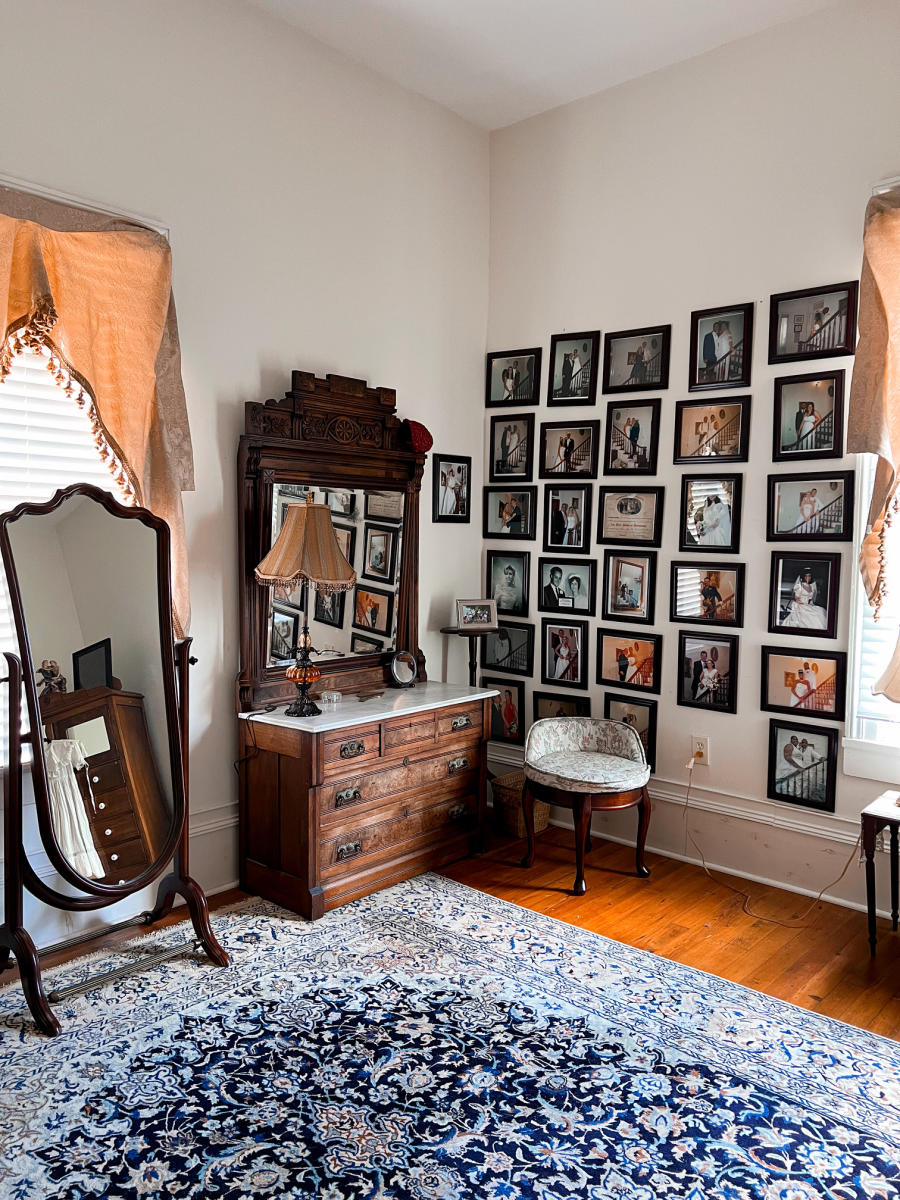 "This is a unique place, a hidden gem. I love seeing people enjoy the space the way I do," she said.
The home is also drawing interest from ghost hunters! Tippett shared that the Lowry House often hosts ticketed events, such as an
upcoming visit
from the Southern Ghost Girls on September 16.
"Some people even have the ghosts named," Tippett shared. You're welcome to find out more for yourself!
Stop By the Lowry House
A visit to the Lowry House is filled with adventure, surprises, and a delightful blast from the past for people all of ages.
"I hope everyone who visits enjoys themselves, and also that they enjoy sharing what they've learned about Huntsville's history with others," Tippett said.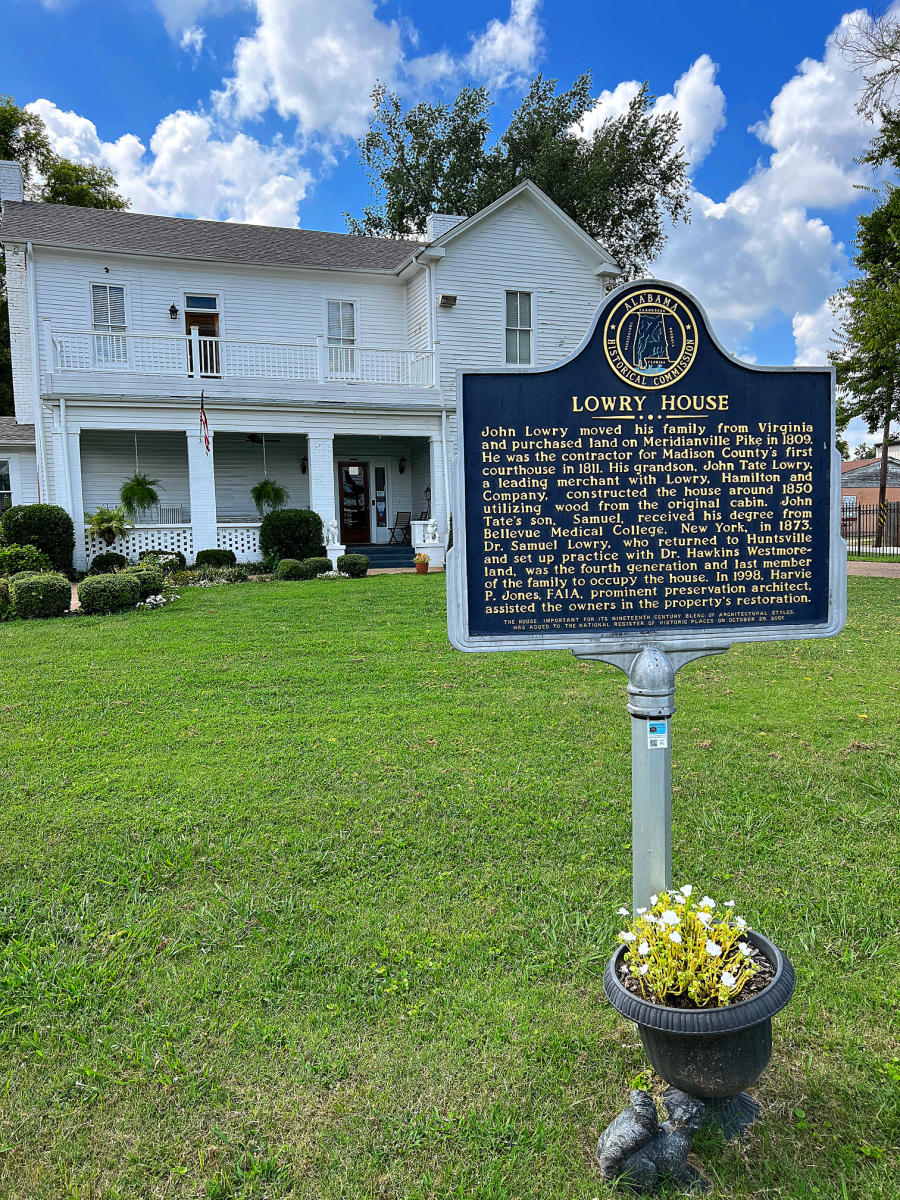 But what I also discovered is a labor of love by Jane Tippett and her husband, and the donors and committee who helped them renovate the house. The Lowry House's stories of the past have helped me appreciate the present Huntsville that I call home!