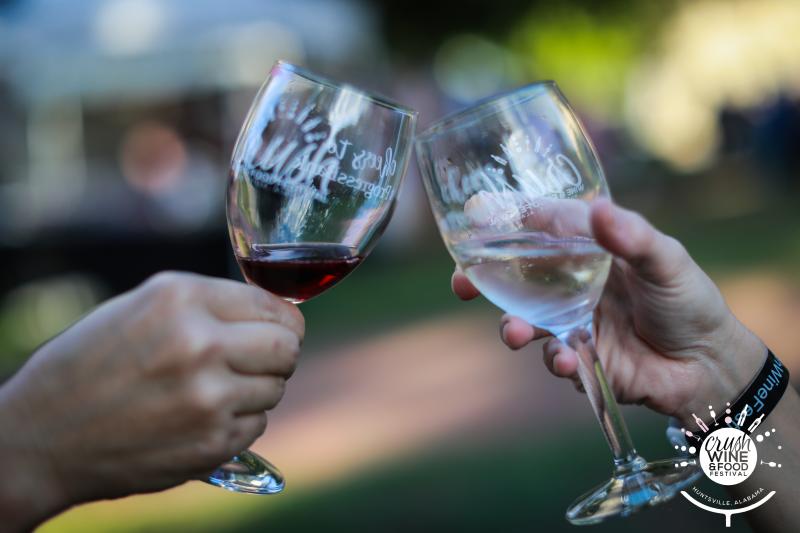 Huntsville's sixth annual Crush Wine & Food Festival will be held September 25 - 29th. This fall event has sold out for the past 5 years and the growth of Huntsville and the community has lead to an expansion to include whiskey, scotch and bourbon to the lineup. The festival now has a charity component this year with Crush Parkinson's, a fund set up at Huntsville Hospital.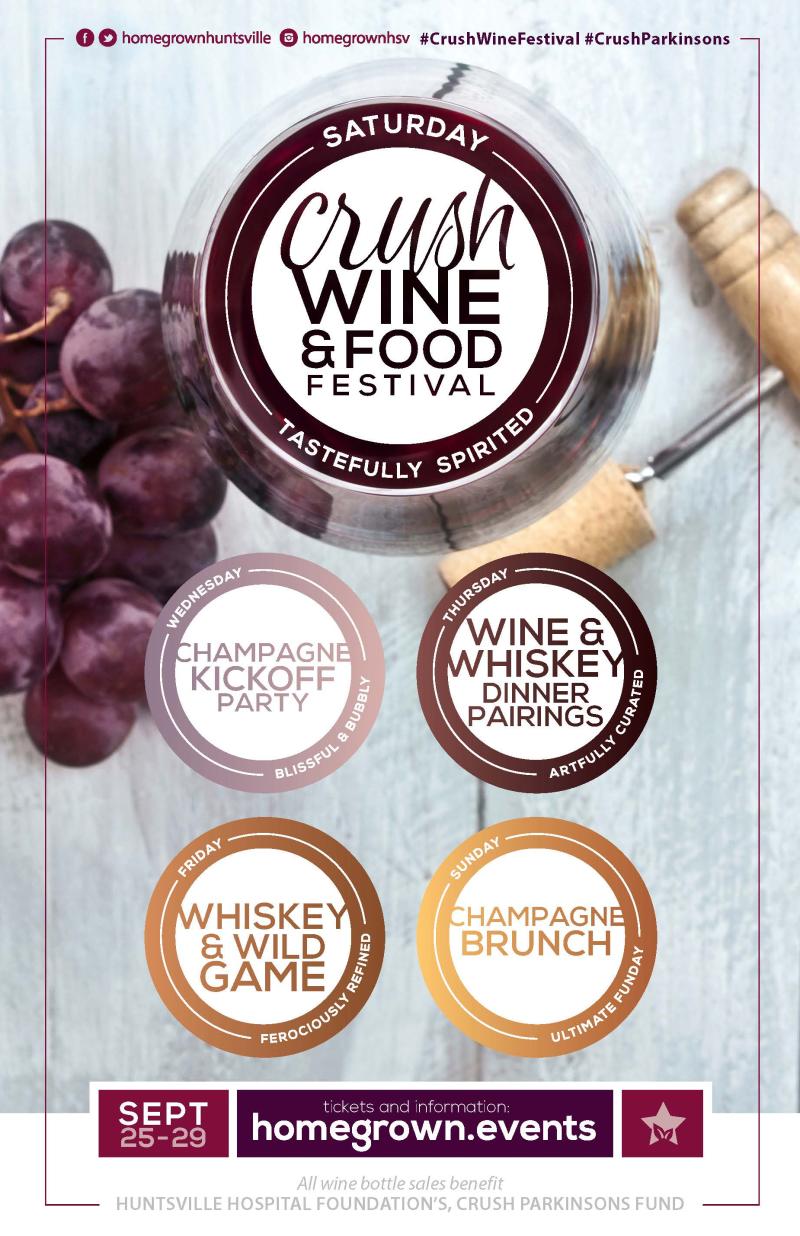 What is Crush Wine & Food Festival
Crush Wine and Food Festival is a five day event from Homegrown Huntsville that offers 150 wine labels for patrons to taste, exclusive chef dinners, whiskey and wild game pairings and more. Two main events take place in Big Spring Park East, the signature wine festival on Saturday and a new addition on Friday evening, the Whiskey and Wild Game Experience. To bookend these events, there is an intimate Champagne Kick-Off Party at the Westin on Wednesday, a Winemaker & Distiller Chef Dinner at The
Mercantile on Thursday and a Champagne Brunch on Sunday at The AC Hotel to cap off the week of events.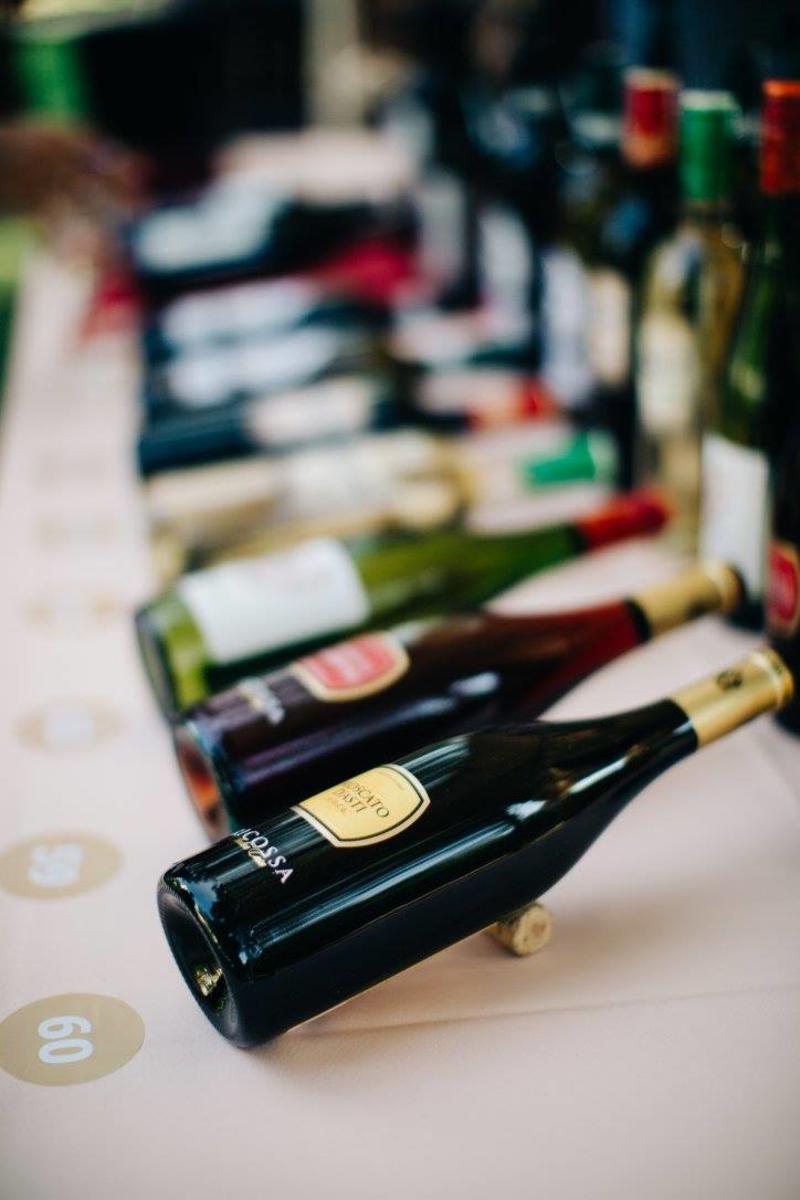 What's New This Year?
There is a new, high-end, Whiskey & Wild Game experience is set to feature 20 spirits - a tent for scotch, bourbon and whiskey, each to feature wild game tastings to pair with your pour. Johnny Dolan (originally from Huntsville) executive chef at the Lion's Share in San Diego, CA. and Chef Rene Boyzo with Purveyor will partner to provide an unforgettable evening in Big Spring Park.
The newly opened AC Hotel's veranda will be open and the Gemini's Chef Marc Taft will be creating a menu to go along with the champagne brunch. Look out over Big Spring Park as you enjoy fantastic food and beverage.
How to Get Tickets to Crush Wine and Food Festival
Tickets for Big Spring Crush are on sale now. Tickets range from $50 for the signature Crush Wine Festival on Saturday, September 28th to $400 for the Ultimate VIP Crusher Package that includes a VIP experience to every event throughout the week.
The only way to attend the exclusive chocolate and cheese pairings on the Friday & Saturday night events is through the purchase of a package. All tickets can be purchased at . They are limited in quantity to ensure growth is well executed. Homegrown continues to strive for quality over quantity. No tickets sold at the gate.