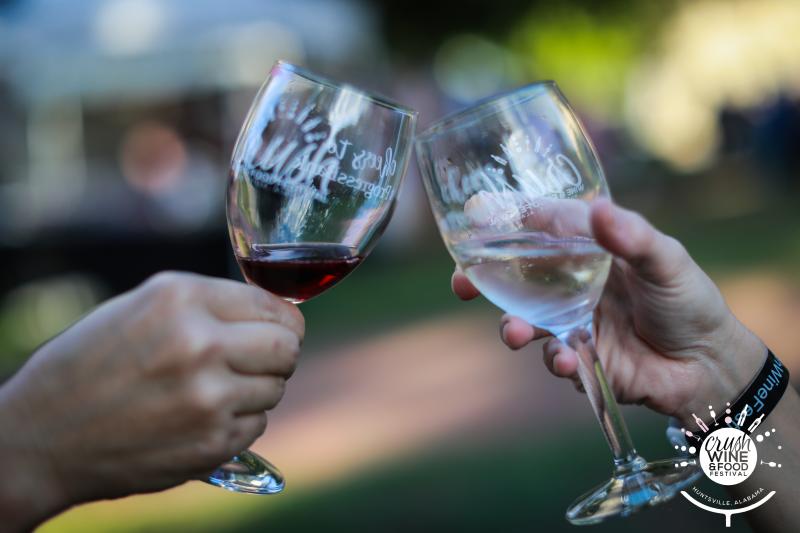 Huntsville's seventh annual Crush Wine & Food Festival will be held September 25th. After taking off in 2020, the Crush Wine and Food Festival is returning to downtown Huntsville's Big Spring Park East. Tickets have sold out in previous years, so if you want a chance to try 150 wines, get your tickets now. With new partnerships and packages, the Crush Wine & Food Festival is back and ready to raise your spirits.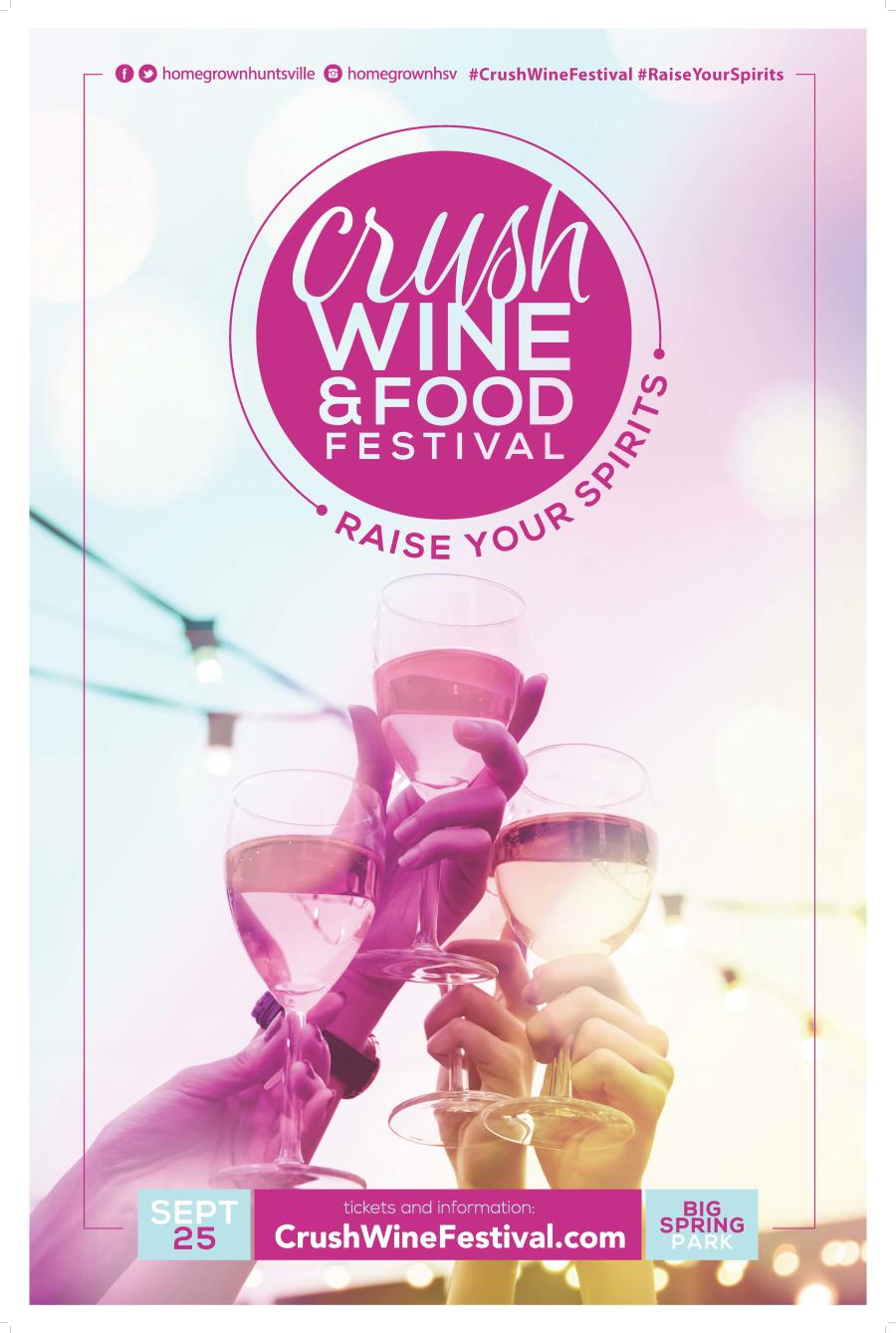 What is Crush Wine & Food Festival?
Crush Wine and Food Festival from Homegrown Huntsville is a 2019 winner of Top Twenty Events from  the Southeast Tourism Society. Its main event is a wine festival on Saturday evening that offers 150 wine labels for patrons to taste. You can hear local music playing on the stages all night. Food trucks will offer wine inspired menus for guests to purchase. Guests can buy general admission tickets, VIP tickets, or a try a new weekend package.
There are also several add-ons available for purchase including: Charcuterie Class with Cured, Chocolate Truffle & Wine Pairing with Michelle's Chocolate Laboratory,  and an exclusive Whiskey & Wild Game Garden hosted by Sip Lounge.
What's New This Year?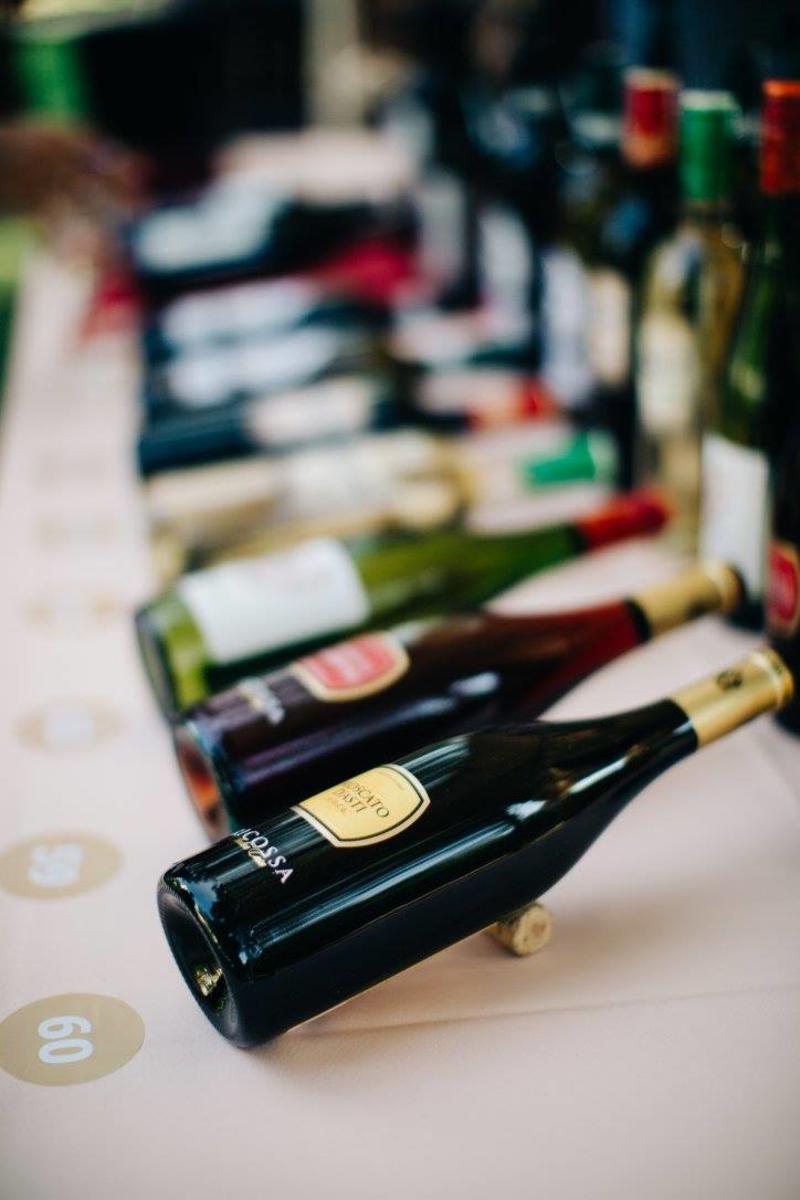 If you want to go for it all, make sure to check out the Ultimate VIP Package:
- VIP Ticket to the Crush Wine and Food Festival
- Thursday Regional Wine and Charcuterie Tasting at Church Street Wine Shoppe on Gates
- Friday Night 5-course Chef Dinner with Wine and Spirit Pairing at the brand new Revivalist at 106 Jefferson
- Saturday Private Wine Guru Tour from Cork and Crust's owner and Sommelier
- Sunday Rooftop Brunch at BarVista located in the AC Hotel 
A weekend package can also include a Friday and Saturday night stay at the new boutique hotel 106 Jefferson that is within walking distance of the Big Spring Park event.
How to Get Tickets to Crush Wine and Food Festival
Tickets for Big Spring Crush are on sale now. Tickets range from $45 - $60 for general admission to the signature Crush Wine Festival on Saturday, September 25th to $470 for the Ultimate Weekend Getaway Package that includes a VIP experience at every event throughout the week.
The tickets are limited in quantity to ensure growth is well executed. Homegrown Huntsville continues to strive for quality over quantity. No tickets sold at the gate.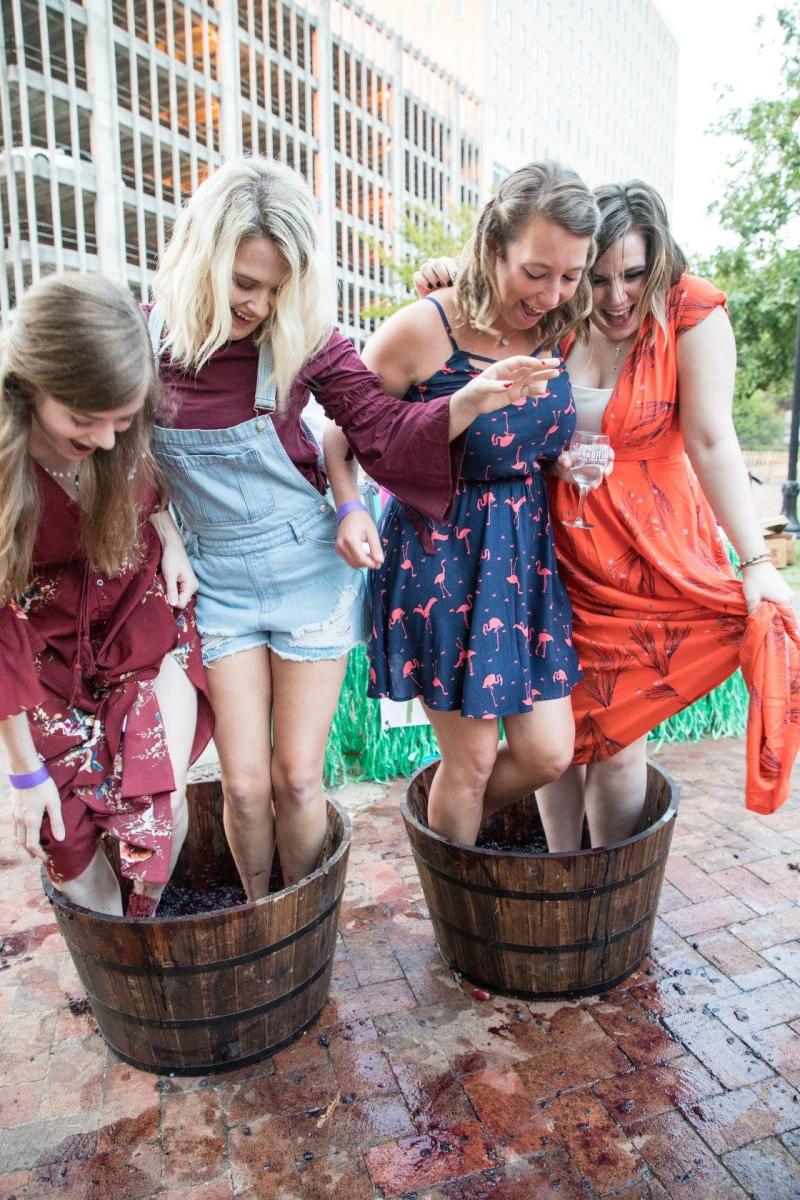 Hotels Near Crush Wine & Food Festival
View All