Everything nice...but NOT pumpkin spice!
A mix of sweet and savory seasonal foods you must try in Huntsville this fall that is anything but basic!
-Rachel Brown aka RocketCityDietitian
 

1) Good Company Café
7500 Memorial Parkway Huntsville, AL
www.goodcompany-cafe.com
Sunday 7am-3pm
Monday CLOSED
Tuesday-Saturday 7am-3pm

Grab some seasonal goodness like the S'mores latte, Maple-Cardamom matcha, Coconut-Chai latte, Sweater Weather mocktail, Pearfect sip Mimosa. Run by two female chef entrepreneurs, this cozy café in south Huntsville is the perfect place to grab breakfast, brunch or lunch weekdays and weekends.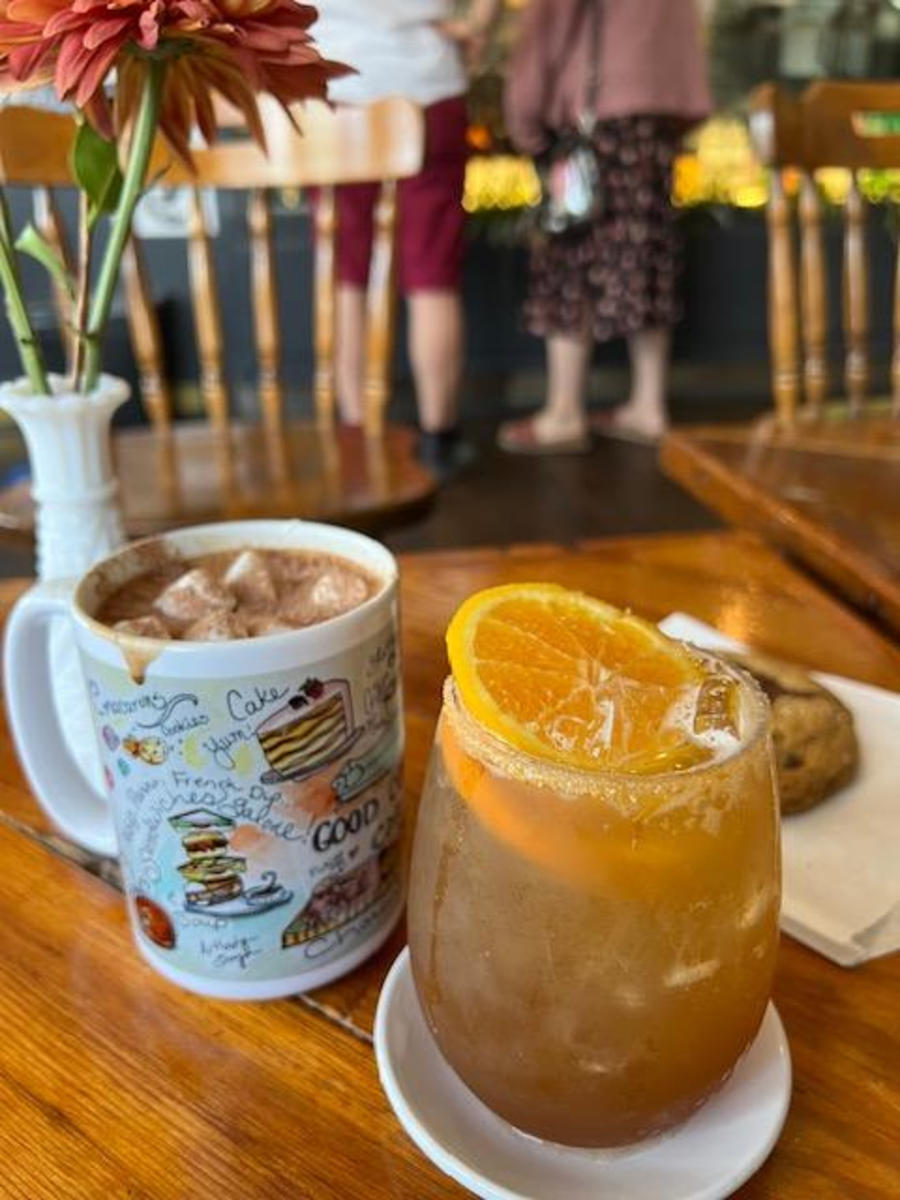 2) Canadian Bakin
www.canadianbakinbread.com
Sunday 8am-2pm
Monday CLOSED
Tuesday-Friday 7am-3pm
Saturday 8am-2pm
501 A Church st NW Huntsville, AL

Known for their stellar housemade bagels, this fall you can enjoy their Chipotle Cheddar bagels and Halloween week: the Midnight Bagels will make their spooky appearance. Enjoy these bagels on their own, with housemade cream cheese varieties or they can be used with any sandwich. A favorite
sandwich to try: the Q-Becco (bacon, egg, cheddar, caramelized onions). Cozy up to a modern-vintage black and white television set and watch old Seinfeld episodes and other recent classic television shows in the quaint eatery.


3) Pizzelles Confections
www.pizzellesconfections.com
Sunday-Monday CLOSED
Tuesday-Thursday 10am-6pm
Friday 10am-7pm
Saturday 11am-7pm
Lowe Mill Arts: 2211 Seminole Dr Huntsville, AL

Huntsville's premiere artisan chocolate shop serves up all the delicious fall vibes you crave in the sweetest little packages. S'more S'more is a large bon bon and will definitely give you the fall vibes you desire. The thin snap of the outer-layer makes way to a soft marshmallow center with a crunchy graham cracker crunch. The Sitar is a bite size chocolate piece in the case. Chai spiced vanilla bean white chocolate in a dark chocolate shell in a perfectly sized one bite portion. More autumn flavors: Sweater Weather and Getting Figgy with It. Check out their housemade candy bars, specialty drinks, marshmallows, ice cream, mini cakes and other confections.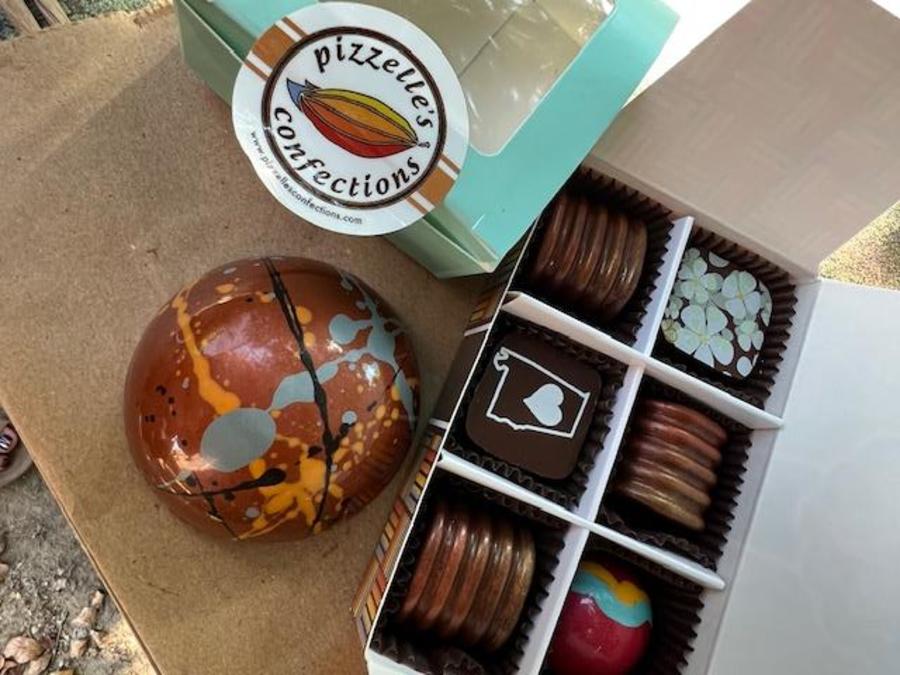 4) Piper & Leaf
Multiple Huntsville locations: Lowe Mill, Constitution Village, Madison, Lacey Springs
www.piperandleaf.com

Family run local tea company. Teabars and catering, tea shops to sit and enjoy, grab to go and lose leaf tea bags to take home and enjoy. Be sure to order your iced tea in a signature Piper & Leaf glass mason jar to enjoy your tea and next time you are in a Piper & Leaf bring the jar back for a discount or enjoy it as a keepsake at home. Hot or iced seasonal flavors like caramel apple tea (Ceylon black tea, apples, cinnamon, ginger, orange rind, star anise, licorice organic caramel flavor, black pepper), Trailblazer (smoked black tea, fir cedar and wild harvested juniper), mulling spice mix to take home. Caffeine free tea varieties, add ins like almond milk, half n half, sparkling water, boba (some days), choose your sugar level option too.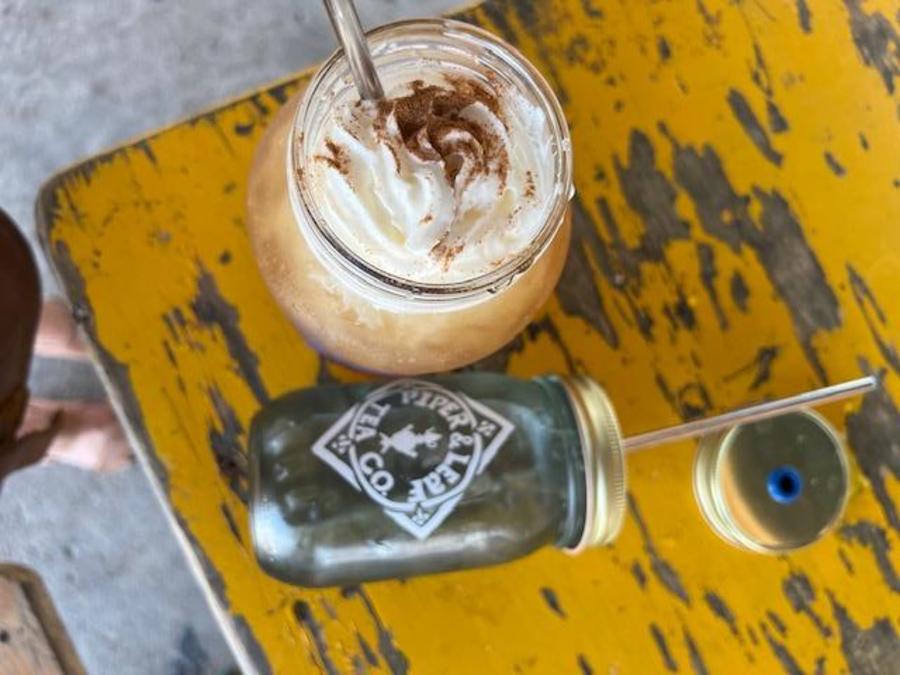 5) Chop N Fresh
www.chopnfresh.com
Sunday 12-6pm
Monday-Saturday 11am-8pm
931 Bob Wallace Ave
Huntsville, AL And
6125 University Drive Huntsville, AL
Sunday CLOSED
Monday-Saturday 11am-8pm

Online ordering, eat in, patio and take out. Large and flavorful salads made to order. Create your own or order a expertly crafted signature salad. A permanent fixture on the menu, but a full celebration of autumn in a bowl, Sweet Bowl Alabama. Warm grains, diced baked sweet potato, dark leafy and nutrient dense kale greens, crisp sweet apples, roasted chicken, balsamic vinaigrette bowl.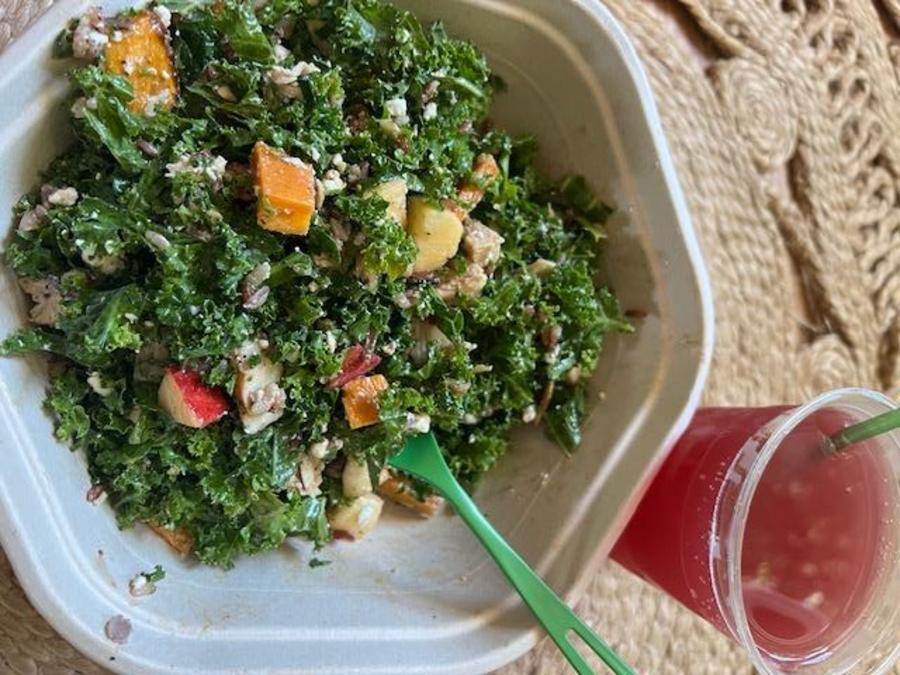 6) Sam & Greg's Pizzeria and Gelateria
116 S Side Square Huntsville, AL and 364 Hughes Rd Madison, AL
Sunday 11am-8pm
Monday-Thursday 11am-9pm
Friday-Saturday 11am-10pm
www.samandgregs.com

More than an amazing local pizza shop. The gelato program here is creative, varied and unique and always exhilarating eager hungry consumers. Cozy fall scoops: Maple walnut, lumberjack, sweet potato, burnt butter pecan, rum raisin. Grab a scoop at the downtown location and take a walk around the square and take the stairs down into big spring park to enjoy the fall leaves.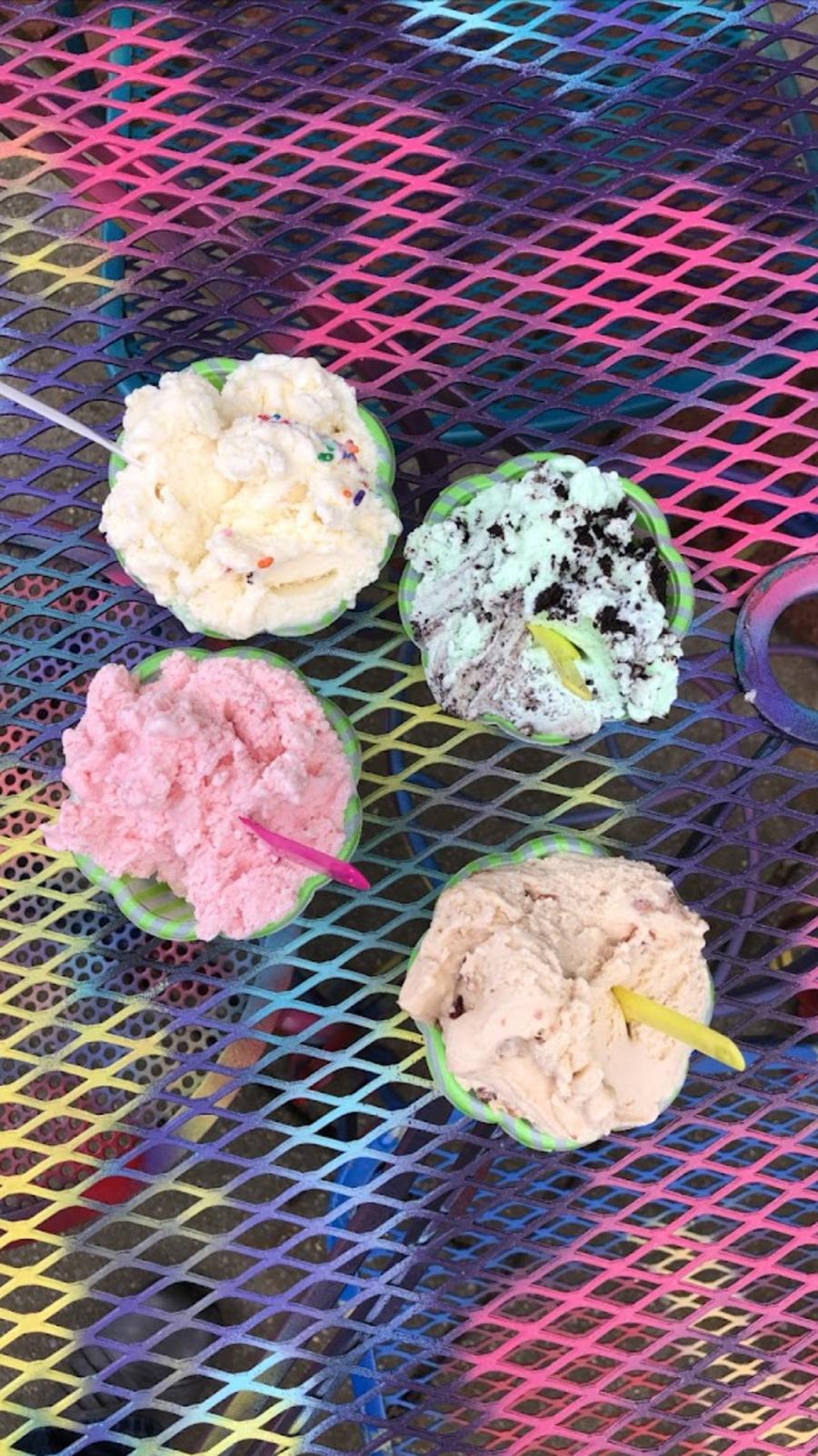 7) Gold Sprint Coffee
2515 Ninth Ave SW
Huntsville, AL
www.gold-sprint.com
Sunday 9am-5pm
Monday-Saturday 7am-7pm

Fall vibes, cozy atmosphere and the perfect place to sip on some fall in a cup. Anything but basic, Gold Sprint serves up unique crafted flavors like Umami Dearest (miso caramel latte), and Counting Cloves (honey, clove, cinnamon).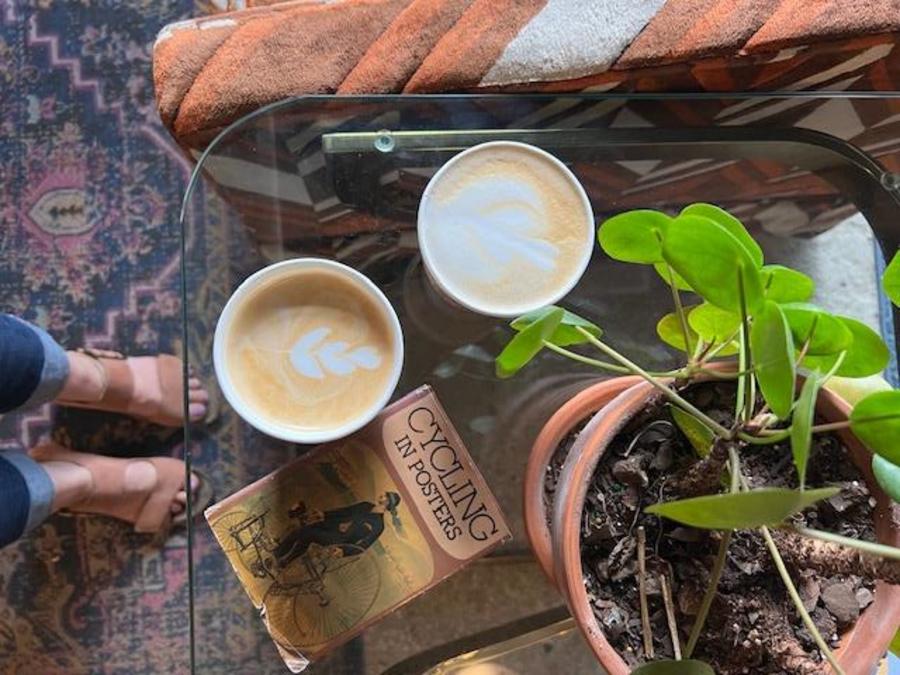 New to Huntsville shoutout:

The Peach Cobbler factory (locally owned chain) warm caramel apple cobbler, sweet potato cinnamon cobbler, Sweet Potato pecan, Cobbler stuffed Cinnamon roll and Bourbon Pecan pudding. Nostalgic comfort in a bowl. Add a scoop of vanilla ice cream and come cobbler's sprinkle magic (cinnamon sugar dust) on top for a classic cozy treat!