Old is the new, new. From Gen Xers, to those folks who actually remember using some of the antiques you will find on this treasure hunt,  there's something fun for every treasure hunter to find while spending a day in Huntsville, shopping off the beaten path.
When we first moved to Huntsville, we had 3,000 square feet of a home to fill on a budget, but we wanted to make it unique. We turned to the local small mom-and-pop type vintage stores for help. And I am happy to report: our Madison County antique dealers delivered! In fact, there is an Alabama Antique Trail.
I am passing along my "treasure map" so you can experience the fun too.
This list is only a sampling of the wonderful little shops Huntsville has to offer, but they are some of my favorites. Now, if you have ever been inside stores like these, you know they can be overwhelming and intimidating. My advice: set forth on your treasure hunt with a short list of things you need or want. Take breaks, have your phone charged up to Google what the heck some of the items you come across were even used for, and don't be afraid to chat with the owners, you may be even able to do a little wheeling and dealing.
I started my Saturday hunt with peacock on the top of the list. Yes, The Plucky Peacock, nestled just outside of the city limits.
The store is inside an old house and filled with tons of vintage, antique, and retro treasures to pluck from!
Their motto: "Restore, repurpose, refinish and reLove at The Plucky Peacock!"
Address: 546 Jeff Rd NW, Huntsville, AL 35806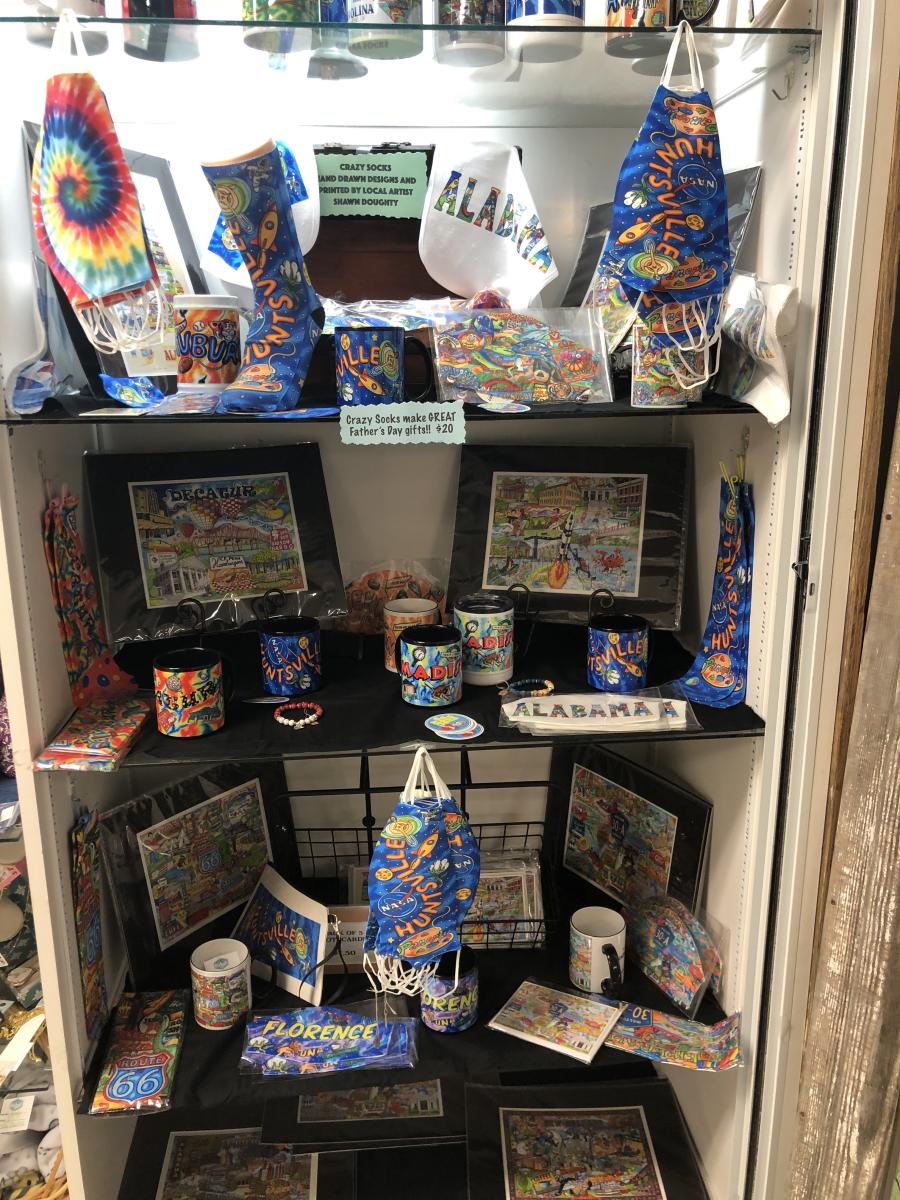 The owners are sisters, and you will find booth after booth filled with creative, well, everything. There are 100 booths featuring a little bit of everything you won't find in a big box store. From repurposed furniture, to one-of-a-kind-art, you won't run out of "wow that's cool" moments!  Next to University Pickers, you can find Redbird Boutique and Gifts for even more shopping.
Address: 3024 University Dr NW, Huntsville, AL 35806
Heading to downtown Huntsville, your next stop will wow you, in a good way. Three floors and about 25,000 square feet of merchandise housed in an old warehouse building. Primary access to the second and third floors is by the stairs. After milling around, walk across the street to visit the Veteran's Memorial Park, or head to the next destination.
Address: 315 Jefferson St N, Huntsville, Alabama 35801
At the corner of Jefferson and Monroe.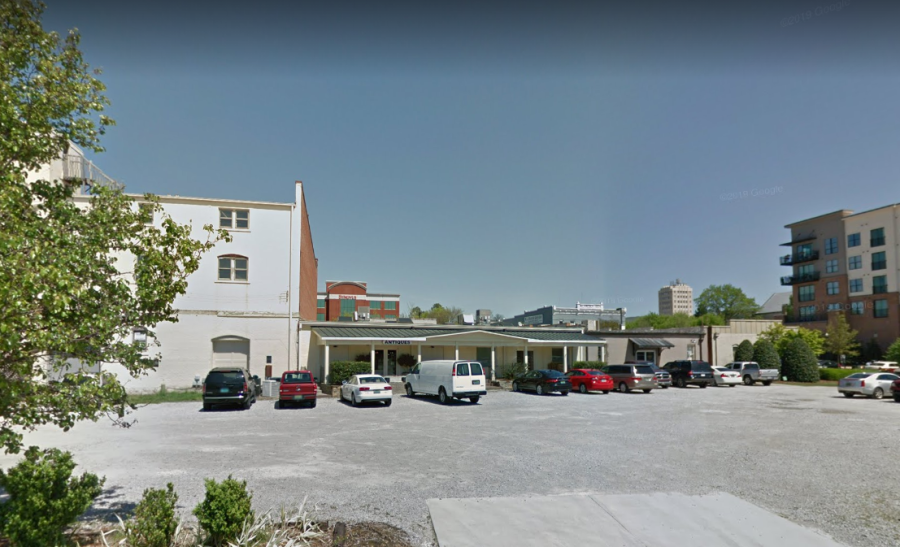 This next stop is a breath of fresh air. The place is well-organized and offers up a lot of Southern elegance. They are located within walking distance of Railroad Station, so park once and walk on over.
This upscale antique shop offers American, French, and English furnishings from the 18th, 19th and early 20th centuries, as well as Chinese and Japanese export porcelains.
Address: 313 Jefferson Street, Huntsville, Alabama 35801
Contact: (256)564-9800
Firehouse Antiques & Collectibles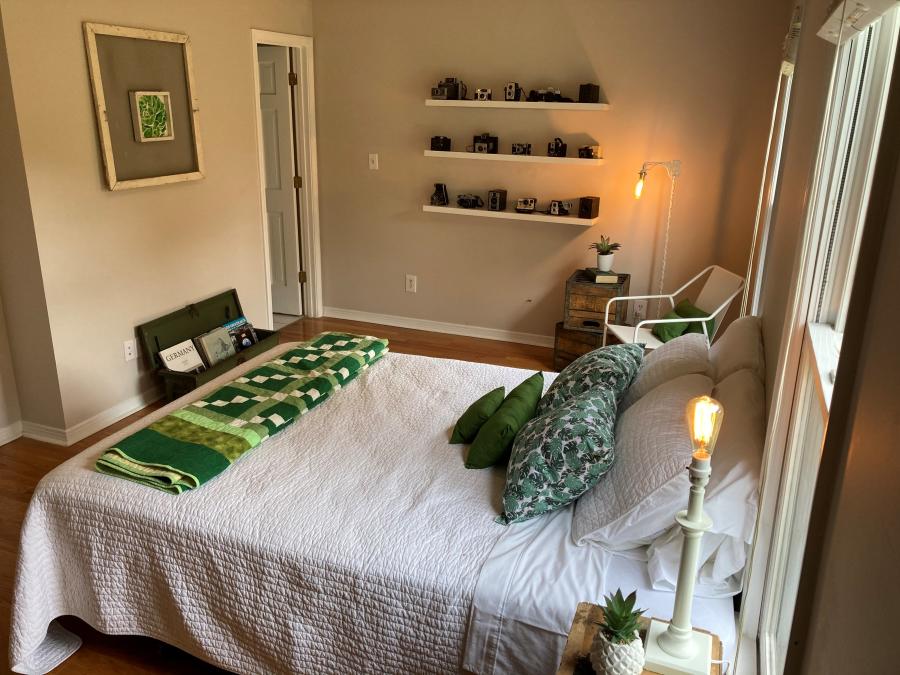 Just look for the old fire truck out front, and you will know you have arrived! This place is massive and will likely take you a few hours, just to get through the front of the place. There's an additional warehouse in the rear of the building AND yes, there's also an upstairs. Pace yourself, but seriously, so many great treasures to be found! We have several lamps in our Bed & Breakfast, the #RedDoorRetreat right now from Firehouse!
Address: 10095 Memorial Pkwy SW, Huntsville, AL 35803
Phone: (256) 880-9111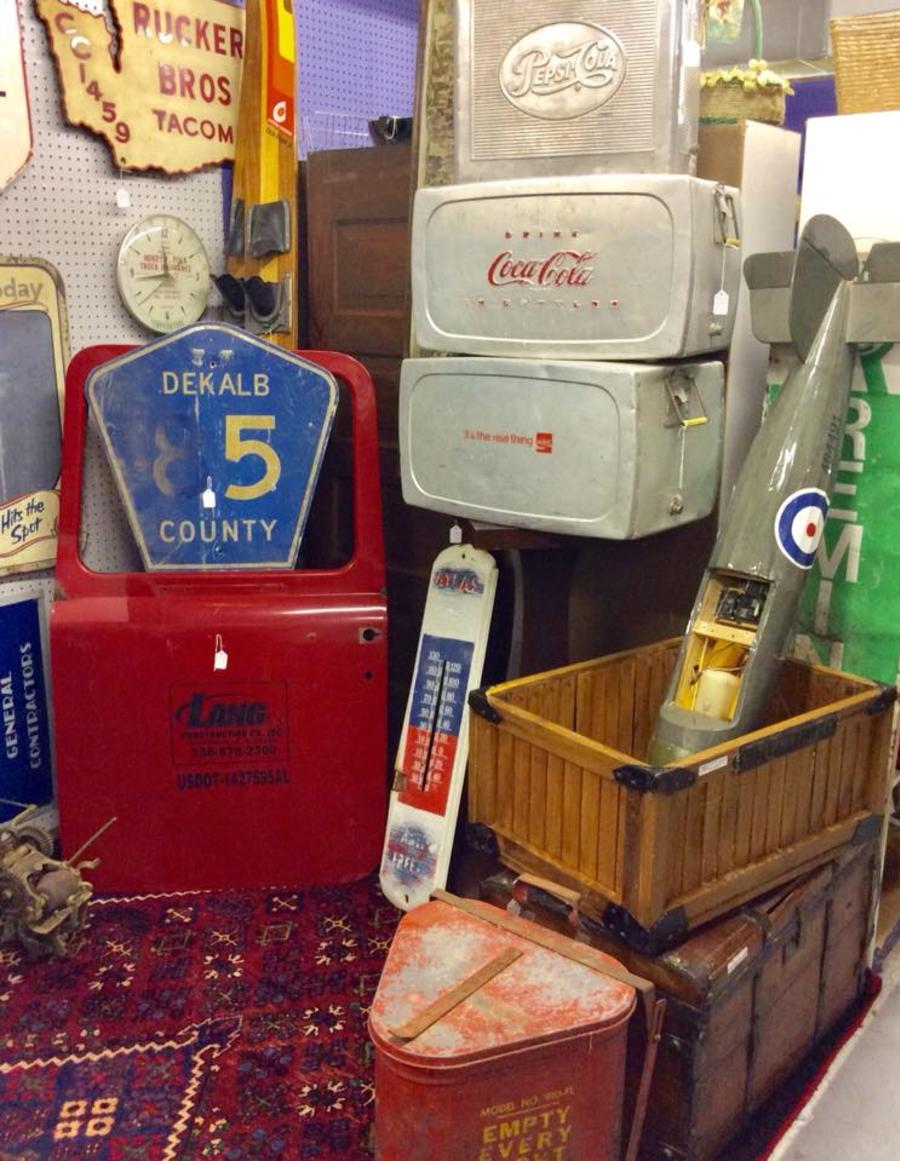 This stop will round out your full day of treasure hunting. By now, your car is probably filled to the brim, but don't skip stepping inside Packards. You will find another huge space packed full of individual antique dealer booths offering everything under the sun. Yes, they have an actual vintage sun sign, so technically they have everything under the sun, and the sun. The owners are great, and very knowledgeable about the items and pricing.
Address: 11110 S Memorial Pkwy, Huntsville, AL 35803
Phone: 256-881-1678
Trust me, you will not regret spending a part of your visit to our rocking city taking a step back in time. And if you don't have room to bring your treasures back with you, just have it shipped back home where it will be waiting for you once you get back.
Happy hunting!