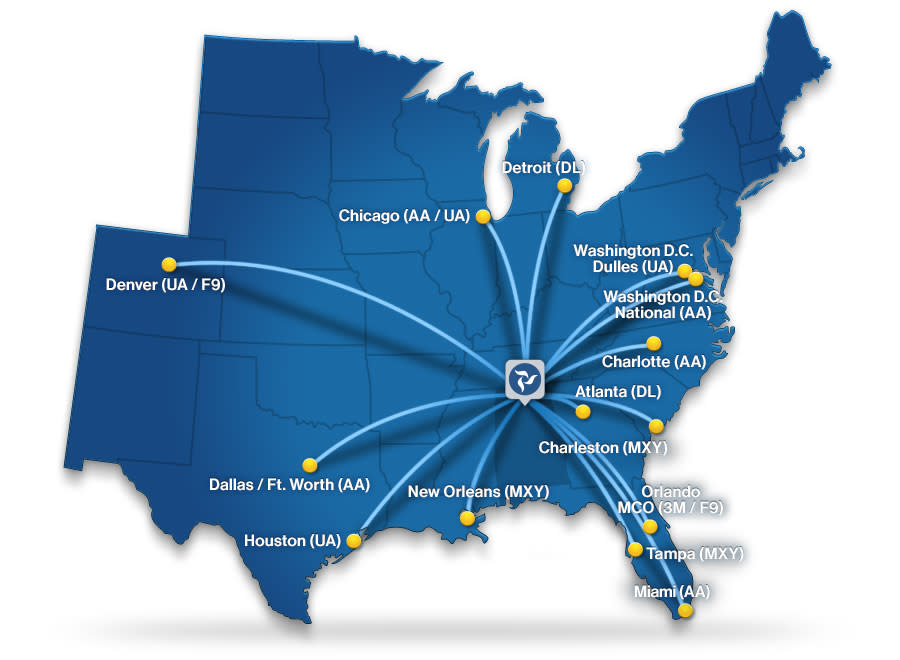 Listen, if you are not in Huntsville right now or actively planning a trip to Huntsville, you should be. There's no excuse! Traveling to Huntsville is too easy to pass up. Think you are too far to visit or that it's simply too expensive to get here? You are wrong, my traveling friend. So very, very wrong. (But we still love you!) We are your friendly, neighborhood Rocket City, sitting practically in your own backyard, begging for you to come on over and visit with us for a while.
Every journey to Huntsville begins with one step.
By land
For this approach, I'm going to recommend you do that by car. I mean, you could walk here. But driving is probably much easier. We are no more than a tank of gas away round trip from several major cities and locations in the South. Huntsville is situated in the crosshairs of 3 major roads that make getting you from there to here easy and stress-free. We are located on I-565 which is just a hop and a half a skip from I-65. So if you are staying anywhere off of I-65, driving to Huntsville is simple.
Oh, you're in Nashville or Birmingham? Easy 2-hour drive on I-65 until you get to I-565, which brings you right to our doorstep.
Staying in Chattanooga? Also around 2 hours away and pretty much a direct route by following I-24 and taking exit 15A onto US-72 which leads straight into…? You guessed it. Good ol' Rocket City.
Going out a little further, a measly 3 ½ hours away is Memphis. This one has few more turns, depending on what part of Memphis you are coming from. But once you hit Collierville, TN, it's smooth sailing on 72 until you get to Huntsville.
Atlanta fits in the 3 ½ hour range, with a few turns until you get to 72.
All of this to say, Huntsville is a comfortable and perfect day trip from any of these cities. Or even think of it in reserve—staying in Huntsville means that you are centrally and ideally located to travel to any number of exciting destinations. From here to there, the possibilities for adventure are limitless.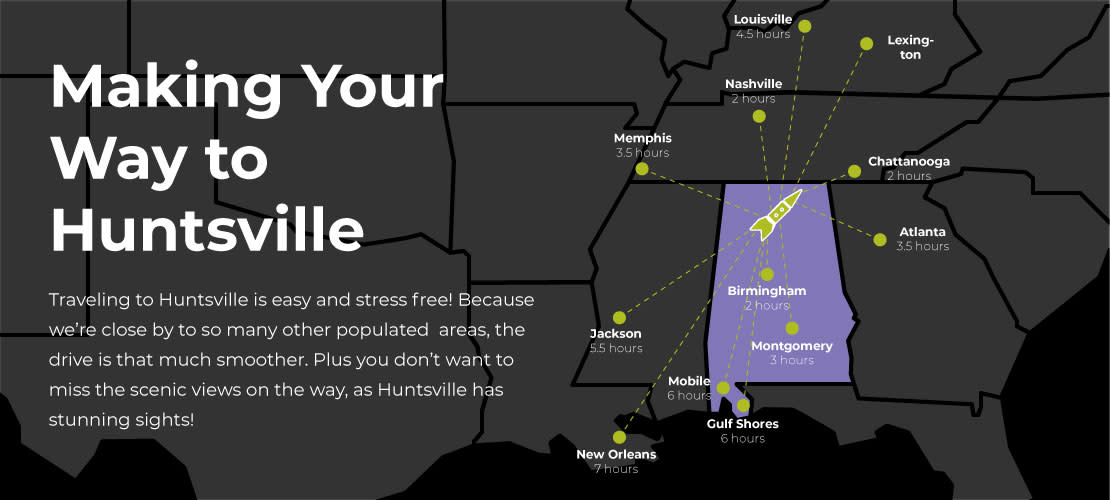 By air
If you are out of driving range to Huntsville, then you should fly here. Did you know we have an international airport? This one can come as a surprise. Part of my job at the U.S. Space & Rocket Center is to answer calls to the museum and book Space Camp. Occasionally, I have to break the news that Huntsville does indeed have an airport. That you can actually fly into. Here is a sampling of a phone conversation I had the other day with a concerned parent:
Caller: "You know, I've been thinking. I really want to send my kid to your Space Camp but I guess he would have to fly into Nashville or Atlanta or something. Let me tell you, that is not going to work. I am very upset. You people should really do something about that. You could get a lot more kids to come to Space Camp if you would just have an airport close by."
Me: "Actually, we do…The Huntsville International Airport is about 15 minutes away from Camp, conveniently located off of I-565. Your child *could* most definitely fly here. In fact, most of our campers do."
Caller: "… are you sure?"
Me: "Yes… I promise you, I am sure."
Caller: "…with planes that fly there?"
Me: "Yes. I have flown out of that airport."
Caller: "Oh… good job. Thanks. I appreciate that."
Our airport is actually pretty awesome. Very easy to get around in, tasty foods, free Wi-Fi, charging stations, pleasantly and comfortably furnished, pictures of rockets and missiles on the walls—really, it has everything you look for in a quality airport. (Bonus: Nobody gets angry if you play the grand piano in the waiting area.)
Not to mention, we have a Visitor Information Booth right next to baggage claim. During business hours, it's staffed by locals who can help you discover lots of cool things to do during your trip to Huntsville. Grab discount coupons, brochures and advice there. After all, it's there for you---the visitor. After hours, we have a handy dandy, digital Visitor Information Kiosk to help you discover the Rocket City before you even hail a taxi to head to your hotel.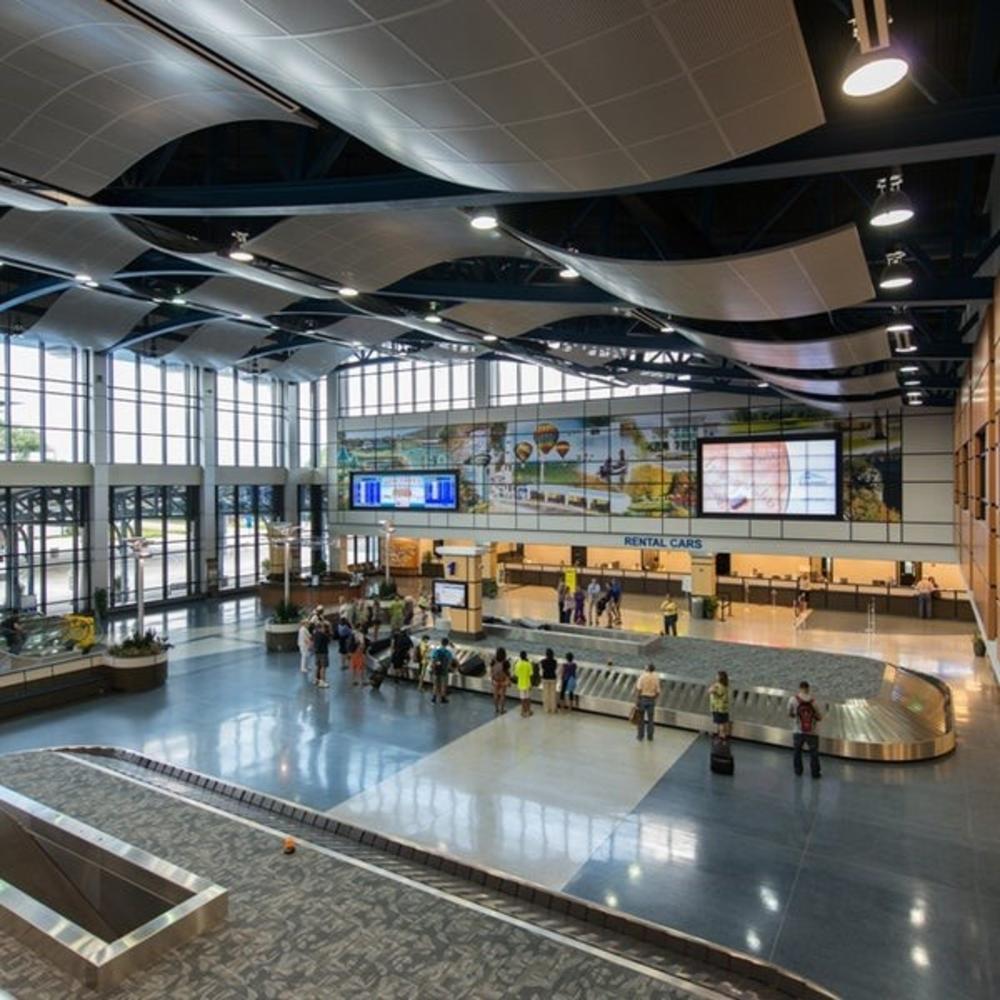 You can book a good many direct flights to and from Huntsville, and the airfare is extremely reasonable. If you are looking for even better deals and don't mind winning a prize every now and then, we have Huntsville Hot Ticket, which helps you find the lowest fares to and from all your favorite cities and places in the U.S. and across the globe. And they do this out of the goodness of their heart (Translation: It's free to sign up!) If you sign up to be a member, you also will be entered in contests to win prizes from local businesses and attractions.
We'll see you when you get here!