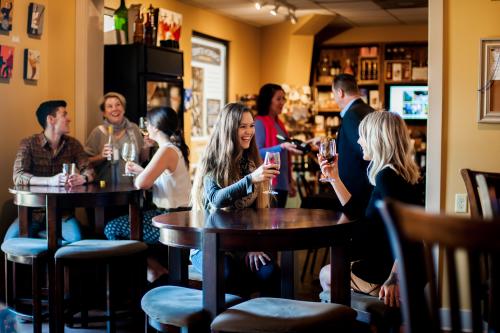 I recently had a conversation with someone about what I would do if I was planning a weekend getaway for my girlfriends here in Huntsville. Having been a military family for well over 2 decades, I have many dear friends who certainly don't live here in Alabama. I would love for a couple of them to come visit and make a mini vacation of it. Should such a thing happen (or should I say when that happens), I have the whole thing planned out. It strikes me that my plans for an upcoming girlfriend get-away just might be useful to visitors considering Huntsville for their next trip. If that's you, let's start planning today. Feel free to use my plans as your template (I won't be mad. Promise.)
Day 1
First of all, we would spend Friday evening going to one of the many wonderful restaurants here in Huntsville. I would give my guests a couple options and let them pick based upon whatever cuisine they were in the mood for. Upscale? Cotton Row it is! Farm to fork? Let's head over to 1892 East Restaurant & Tavern.
Day 2 - Morning
Saturday morning we would head to Lowe Mill. You know you can't have girlfriends come to town and not do a little bit of shopping together! Lowe Mill being the largest privately owned art community in the nation, is a smorgasbord of shops and studios. I could spend a whole week there, let alone half a day. After taking our time perusing the beauty and creativity, we might head downstairs and grab a lunch from the Happy Tummy and scoot around to Piper & Leaf to grab a jar of tea or a swoon-inducing "Chocolate Joe" – a mixture of tea and espresso. Be still my heart.
Day 2 - Afternoon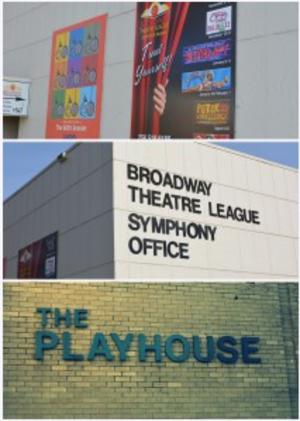 Broadway Theatre League in Huntsville, AL
That afternoon we would catch a performance  Huntsville's Broadway Theatre League. If nothing were scheduled for that particular weekend, then we might just spend the afternoon visiting the many antique shops and boutiques around the area. I would certainly take them to Harrison Brothers Hardware, and if we were really lucky, the basement would be open that day! If you have never seen the rustic, antique-filled basement at Harrison Brothers, you are truly missing out. It is a "picker's" dream.
While downtown, I would take them to an early dinner at The Bottle. Have you ever had their freshly made ice creams or sorbet? No? You must. That is all I have to say about that.
One major plus of an early dinner is still having enough time left to view (and make) beautiful art at Spirited Art. You don't have to be a skilled artist to make great paintings and even better memories in one of their classes. It is a ton of fun, and you can give your paintings your own personal flair. Just don't drink the paint water!
Day 2- Nighttime
You might think that, after all of this, we might be calling it a night – but hold your horses. My friends have traveled a long distance and we don't get to see each other nearly enough. So we would head on over to the Cinemark at Bridge Street Town Centre and catch a late night movie. Is there anything better than watching a girly movie with the girls?
Day 3
Now here we are, it is Sunday morning. Everyone is going to be heading back home, but we have to have one last outing together before we give our hugs and wipe the tears away. There is nothing more appropriate than sharing a great meal. That is just how I would finish off my perfect weekend. I would take my ladies right back to downtown Huntsville to Commerce Kitchen  for their highly praised Sunday brunch. While sipping on a rosemary lemon palmer, we can laugh at memories of past adventures and make plans for future exploits. I can't think of a better way to wrap up my weekend with my dear friends before they head back home to their parts of the world.