Looking for a way to unwind, relax and reenergize yourself this year? Go with the flow and give one of these yoga classes a try. These sessions are sure to breathe new life into your fitness routine. Namaste, my friends.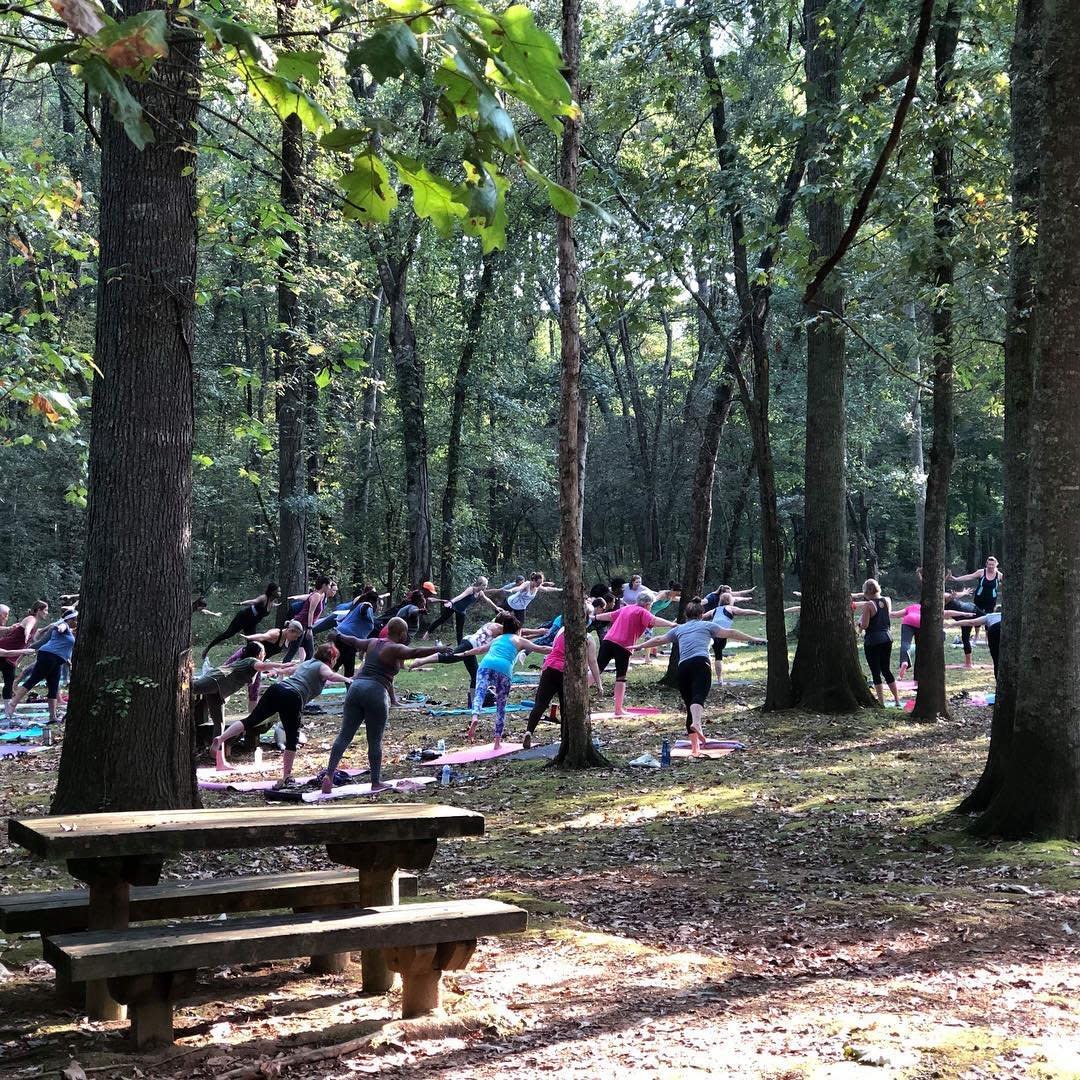 Yoga by the River is a free event held Saturdays from 8 am - 9 am in May and June at Hays Nature Preserve. There will not be classed May 28 & June 18.
Enjoy a relaxing, yet energizing hour of yoga next to the gently flowing waters of the Flint River in Hays Nature Preserve. All you have to bring is your yoga mat, water and a towel. Signs will direct you where to go once you are in Hays Nature Preserve.
After you are finished, explore the greenways of Hays Nature Preserve or head to downtown Huntsville to see the secret art trail to continue to cool down.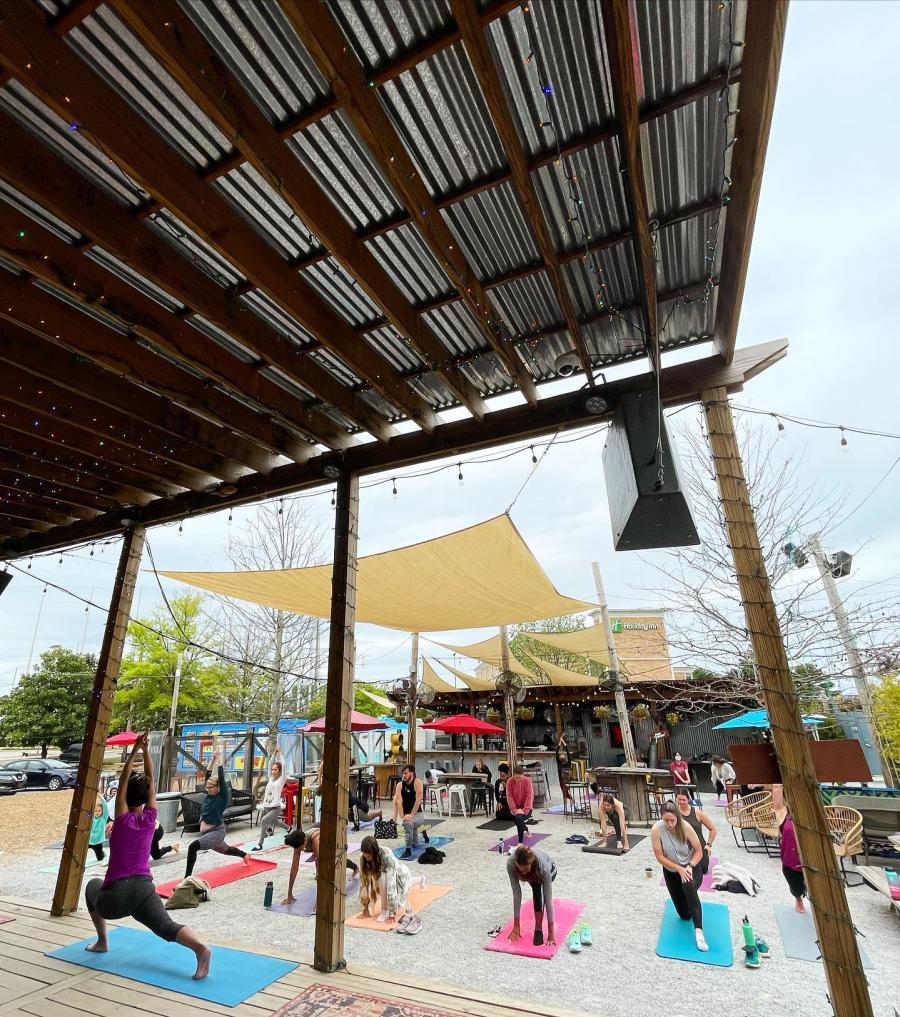 The Camp offers free, all-ages, all-levels yoga at MidCity each Saturday starting at 9 am - 10 am from March until mid-November! Their Saturday morning yoga sessions are led by several amazing instructors from Light on Yoga Fitness like Leah Fox, Kira Dunham, Rebekah Frank, and Dana Hampson.
Classes are from 9:30-10:30 am. Arrive early or stay late to enjoy The Camp patio, and coffee, tea or breakfast from The Greenroom Coffee Shop. Don't forget to wear your mask until you get to your mat.
Children and leashed pets are welcome as long as they don't disturb the experience for fellow yogis!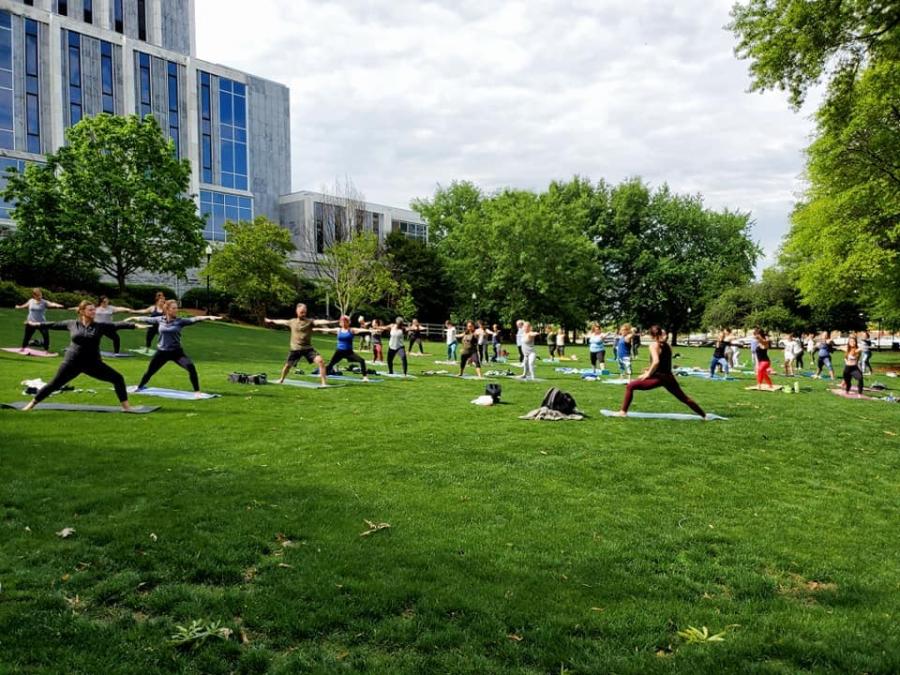 Join Healthy Huntsville for a FREE group fitness class in Big Spring Park every Saturday in May and June. The class happens rain or shine. If it rains, they will be help under the overhang behind Huntsville Utilities.
Join each Saturday from 9am - 10am for a fun healthy way to kick off your weekend.
Click here for the list of classes. 
Rocket Yoga at Rocket Republic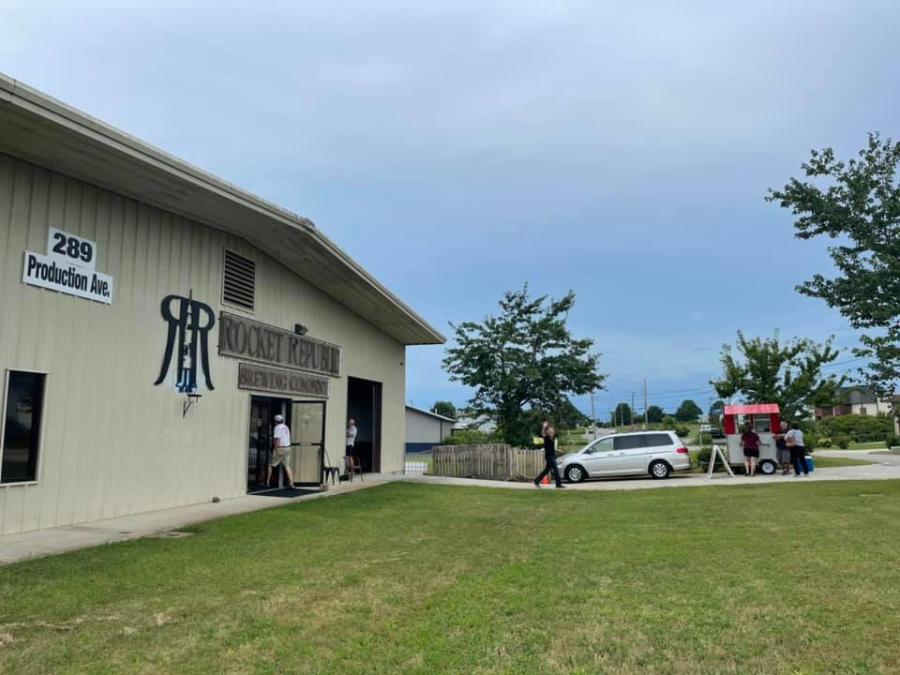 Treat yourself to the good things in life like beer and yoga every Sunday at Rocket Republic. Relax your mind and start your week off right with yoga in the taproom. This hour long class is beginner-friendly.
Class starts promptly at 1:30 p.m., so arrive at 1 with your yoga mat and $15. Your first beer is included!
After the relaxing session, get your juices flowing with some ping-pong or darts at the brewery. Go for the yoga, Namaste for the beer!