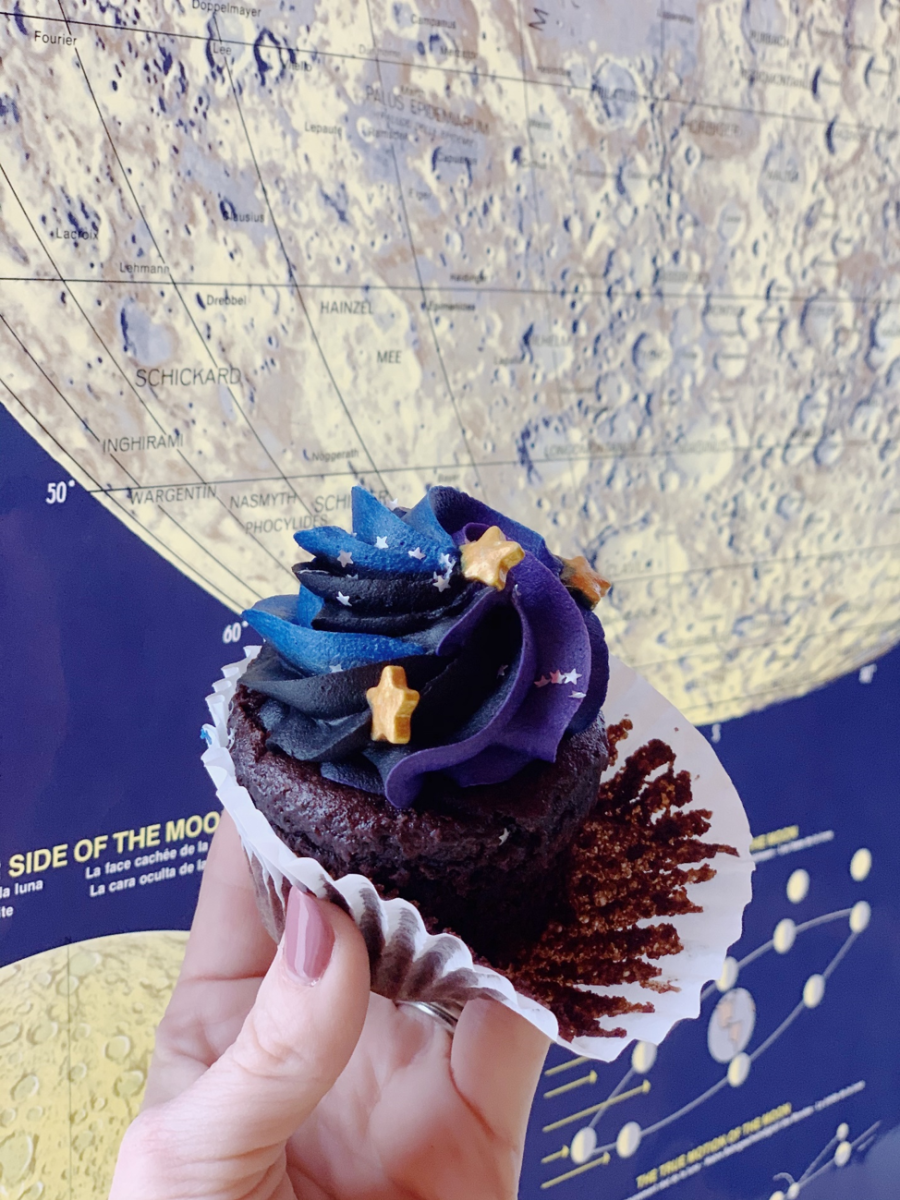 If you are craving some gravy biscuits or a greasy burger but you're vegan AND gluten-free, it can be difficult finding the right restaurant. A gluten-free diet is an eating plan that excludes foods containing gluten. Gluten is a protein found in wheat, barley, rye, and triticale. Being a gluten-free vegan doesn't mean you can never eat out again! There are more and more restaurants catering to this dietary need. This guide will help you navigate this amazing city's vegan gluten-free options.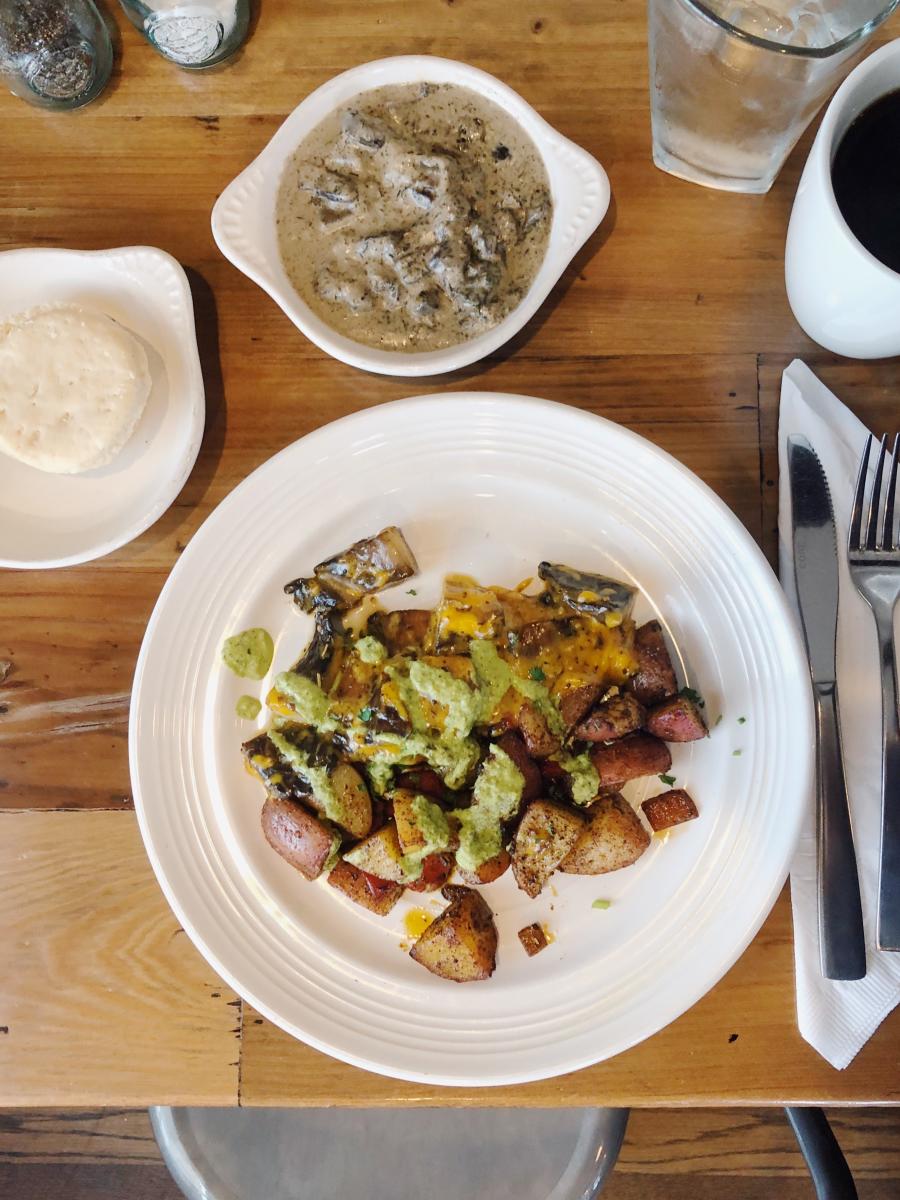 Mason Dixon Bakery & Bistro is a dedicated gluten-free bakery and restaurant. This is the only restaurant on the list where cross-contact is not an issue. They offer vegan treats including cupcakes, donuts, biscuits, and bread. Their bistro menu has several vegan options from Steak 'n Eggs (substitute portabella, add mushroom bacon and vegan cheese) to their take on Biscuits & Gravy with lightly toasted gluten-free vegan biscuits smothered in fresh mushroom gravy. Where gluten-free doesn't mean flavor-free!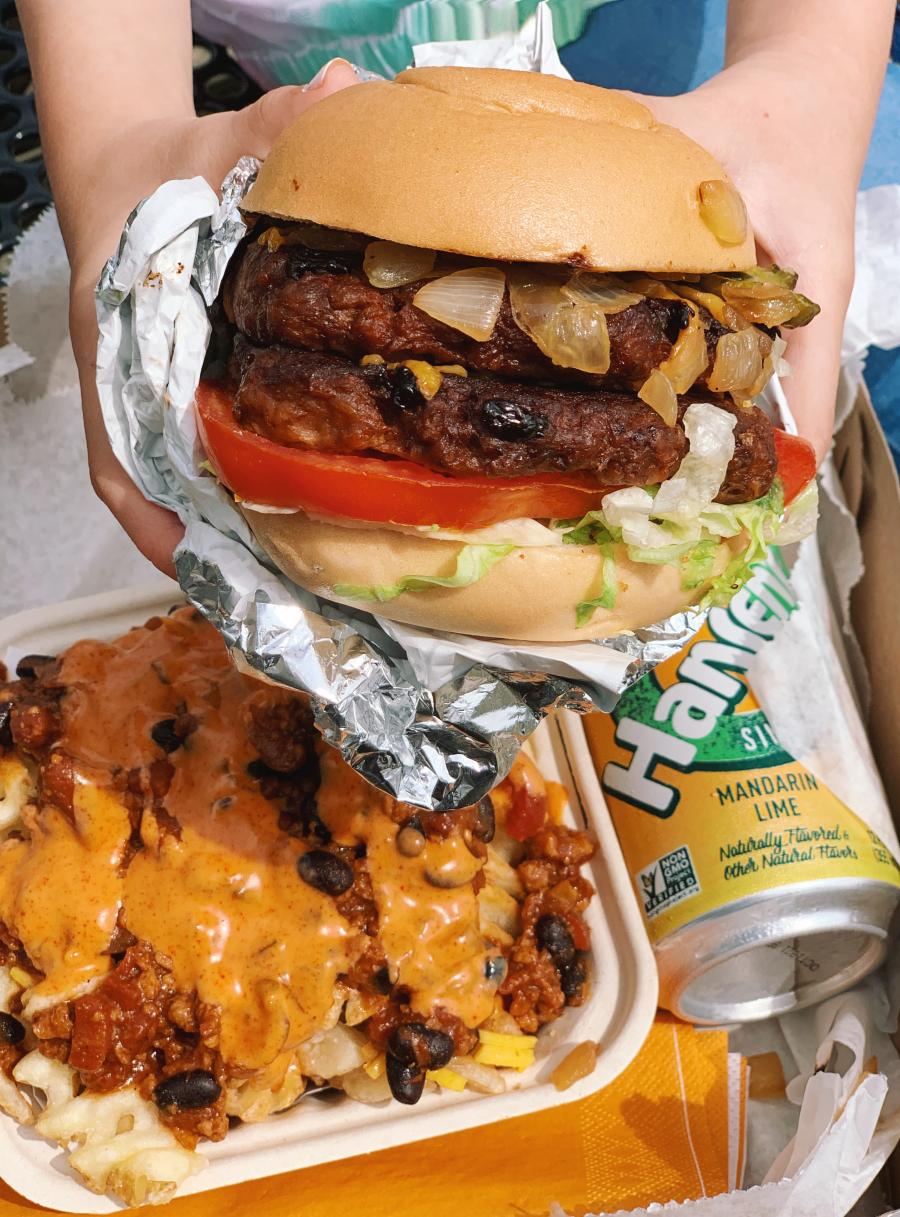 In 2020, Vujee Vegan was created by Nikia Lightfoot. Vujee Vegan's menu consists of all-vegan Southern comfort foods. Upon request, their vegan burgers can be made with a gluten-free bun. All burgers include BBQ kettle chips or waffle fries. Also, they offer their famous gluten-free chili and chili cheeze fries served with their flavored sodas made without high fructose corn syrup. The Vujee Vegan food truck can be found through their Facebook and Instagram pages.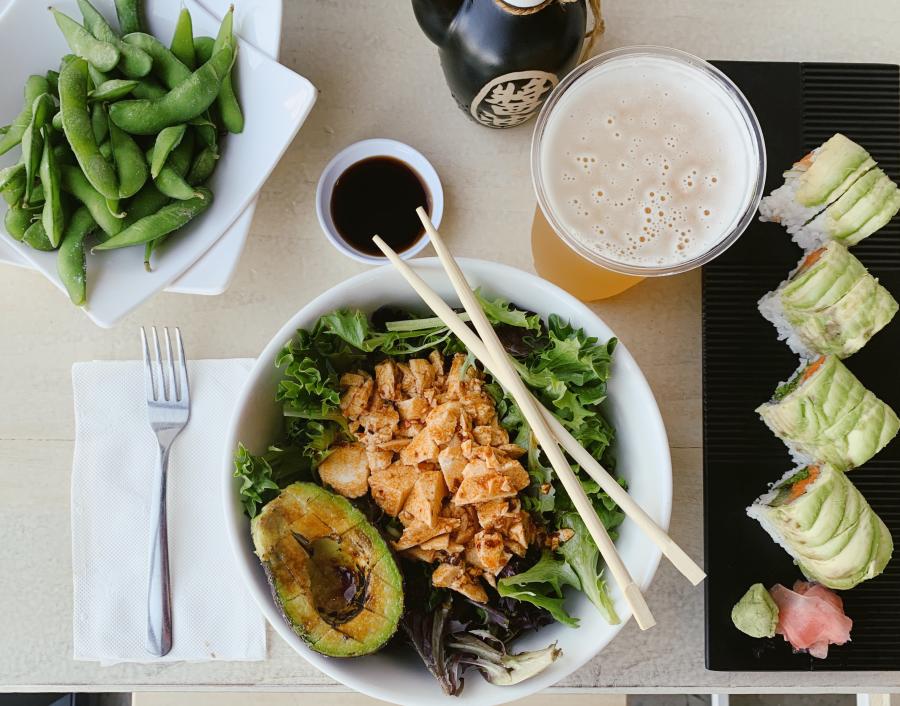 At Oshi, they challenge themselves to not sacrifice quality for convenience! The beautiful inside is light and airy, with a calming modern design. Vegan gluten-free dishes on the menu include the Green Zone Roll made of cucumber, carrot, mesclun salad, and avocado on top, and the Crunchy Garlic Tofu Bowl filled with garlic ponzu, chili silken tofu, crunchy garlic, chili oil, and scallion (option to add avocado).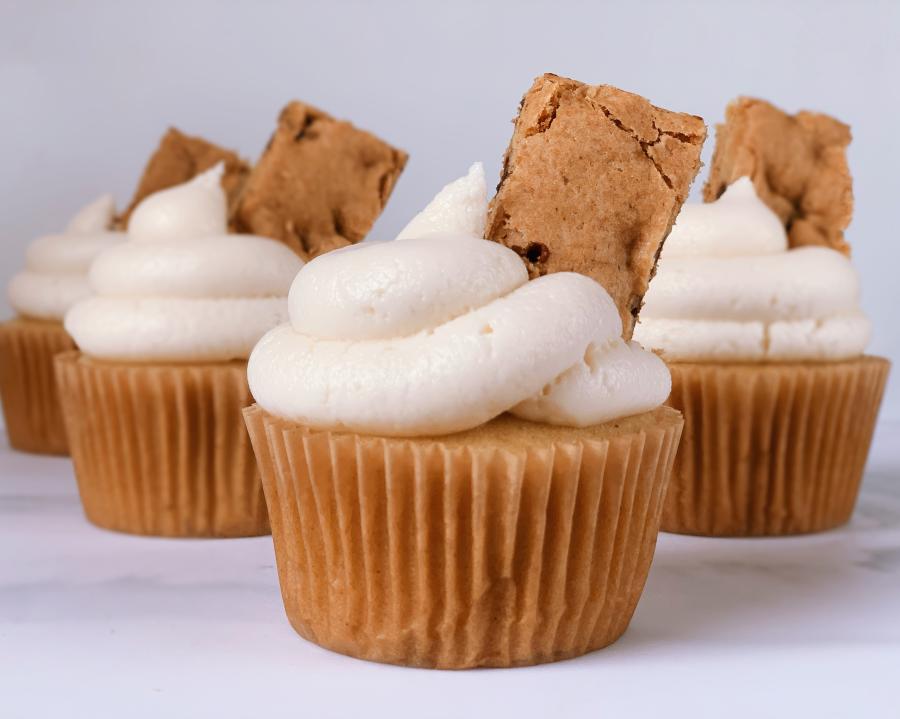 CrumBites Delights mastered the art of vegan, gluten-free sweets including cupcakes, lemon bars, chocolate chip bars, and cakes. Order any of these show-stopping delicacies from CrumBites Delight's Facebook, Instagram, or by phone. If you need one immediately, these heavenly treats can be found at the Oakwood Farms Market. Perfect for dessert or as a midday pick-me-up.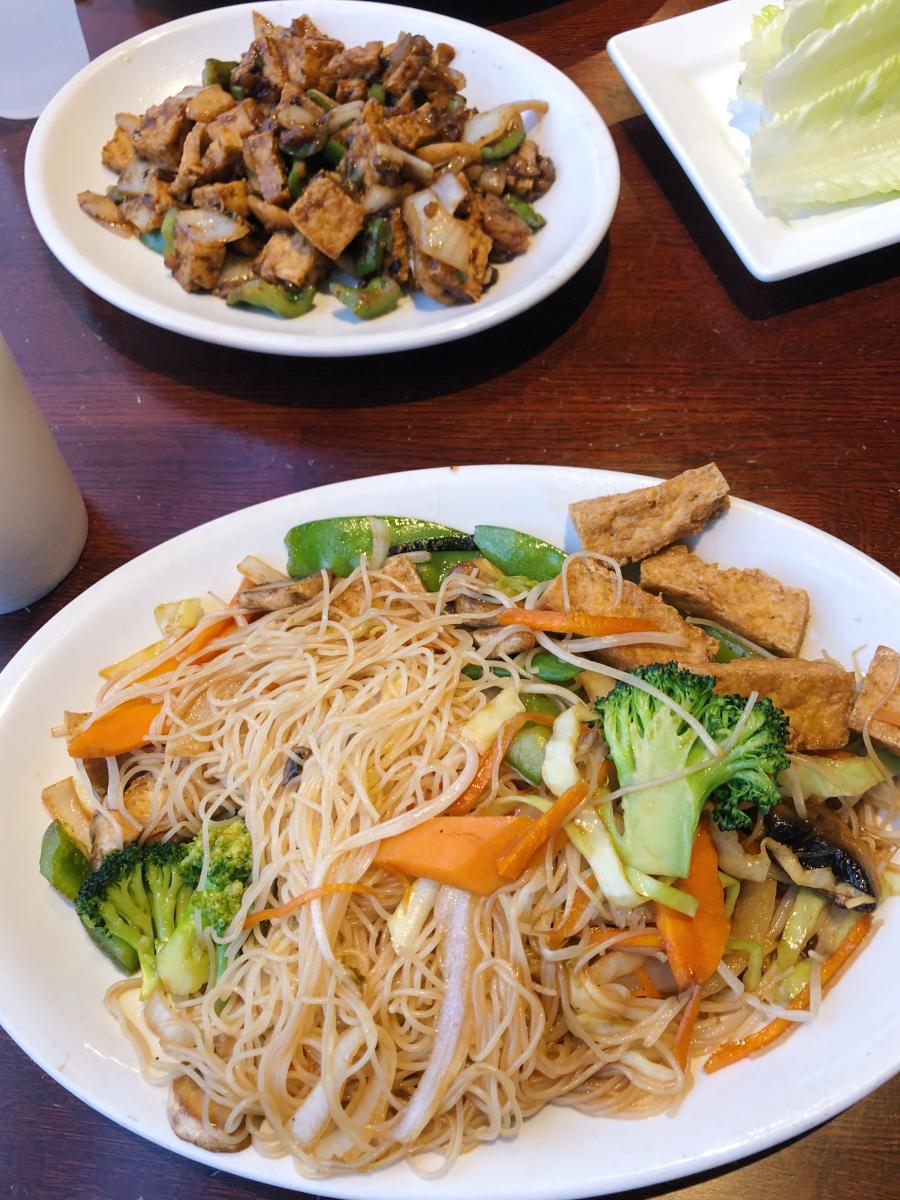 Mei Wei Asian Bistro (pronounced May Way) is a contemporary take on traditional Asian cuisine. They keep a vegan menu hidden behind the counter, just ask to see it. They offer starters, salad, and several gluten-free entrees like the Lo Mein Noodle with Tofu (no chicken, no oyster sauce, made with rice noodle).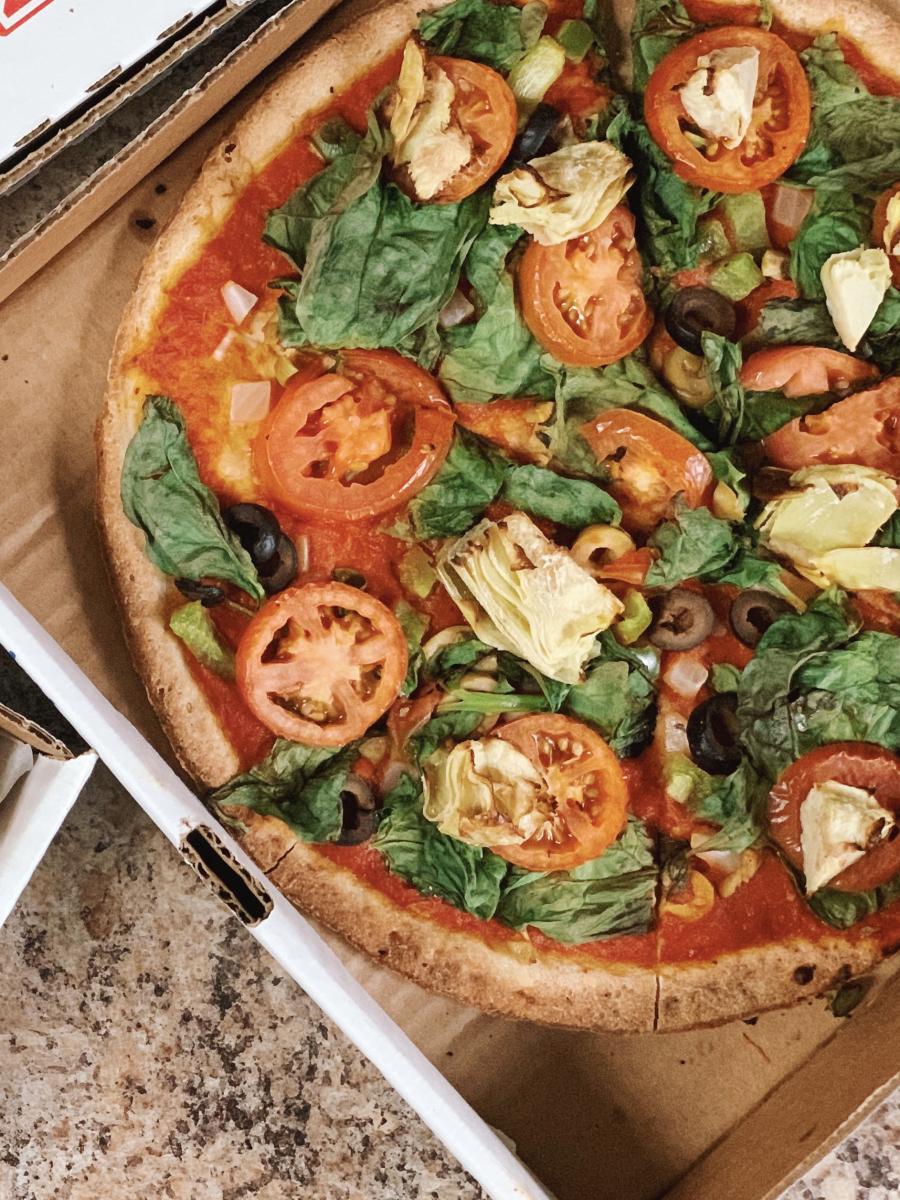 Sam & Greg's offers an eclectic indoor space and a galaxy upstairs with mini-golf in the downtown Huntsville location. Their Garden Pizza on gluten-free crust without mozzarella is loaded with black olives, green peppers, artichokes, mushrooms, onions, tomatoes, fresh spinach. They offer seasonal vegan chocolate gelato. This is perfect to‑go, delivered by GrubSouth, or enjoyed at one of their two locations.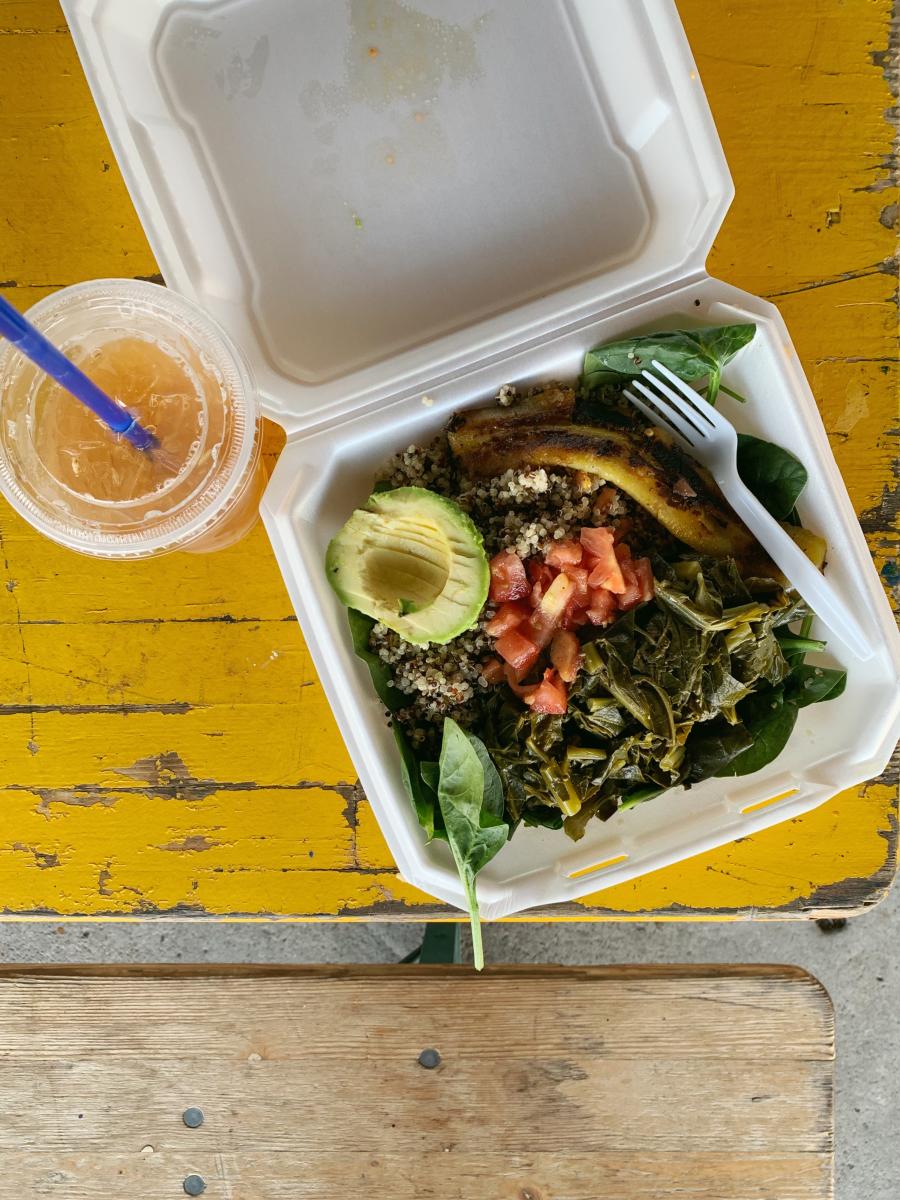 Chef Will offers a variety of plant-based dishes and enjoys sharing his wisdom. He even offers a gluten-free Roma Pasta. The meals are cooked to order and the menu changes to offer the freshest ingredients. Southern Living listed his restaurant as one of the five reasons to visit Huntsville. Chef Will the Palate is in a small kitchen trailer right out front of Lowe Mill ARTS & Entertainment.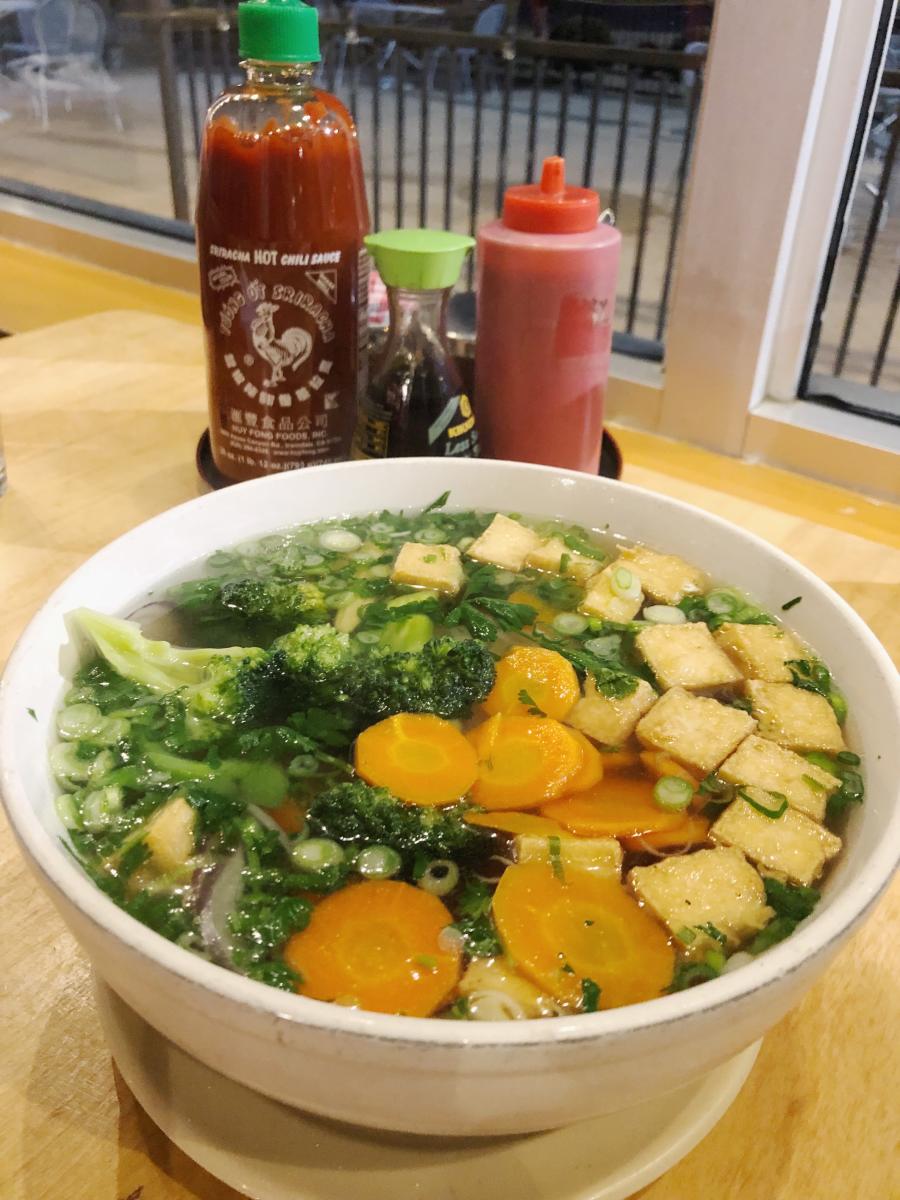 This Vietnamese restaurant is located on Jordan Lane. Amazingly, most Vietnamese food is already plant-based. Vegan food is so common in the Vietnamese culture, you don't have to sacrifice taste or flavor to go meat-free and gluten-free. The V4 is a great plant-based option; it is a mixed vegetable dish with tofu sautéed in lemongrass, chili pepper, onion, baby corn, bell pepper, and pineapple. They also offer the T5 Veggie Clay Pot with vegan broth.
The Veggie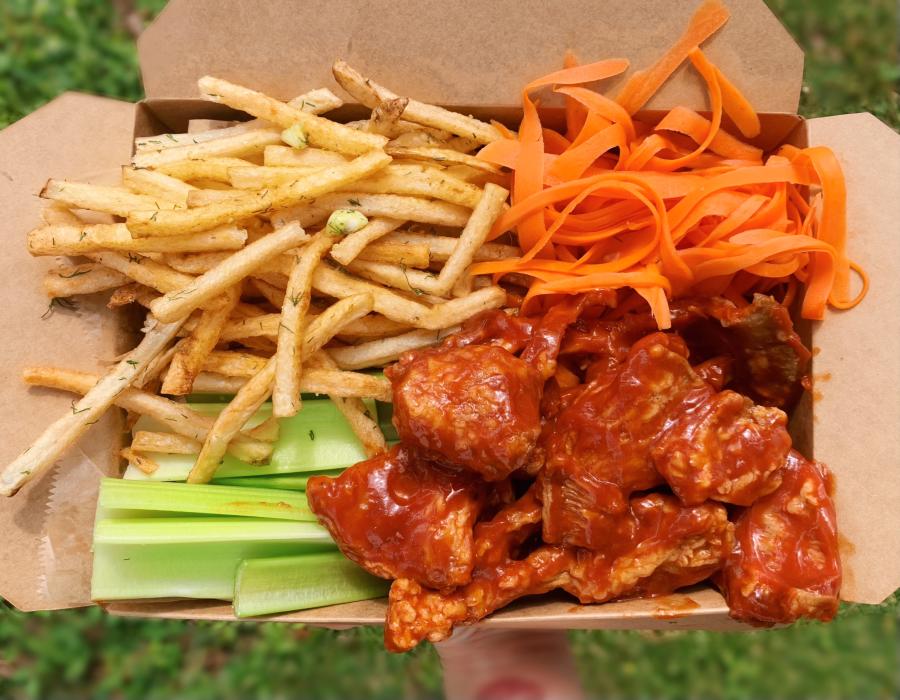 The Veggie by Chef Adyre offers a variety of vegan gluten-free cuisines and puts a spin on traditional classics with her Chickun Basket, Sticky Orange Basket, Crispy Kale Salad, and Buffalo Cauliflower Salad. The Veggie offers weekly individual meal prep as well as family-style prep meals. They are delivered within a 25-mile radius of Huntsville throughout the week. The Veggie has a quick-service café at Lowe Mill ARTS & Entertainment.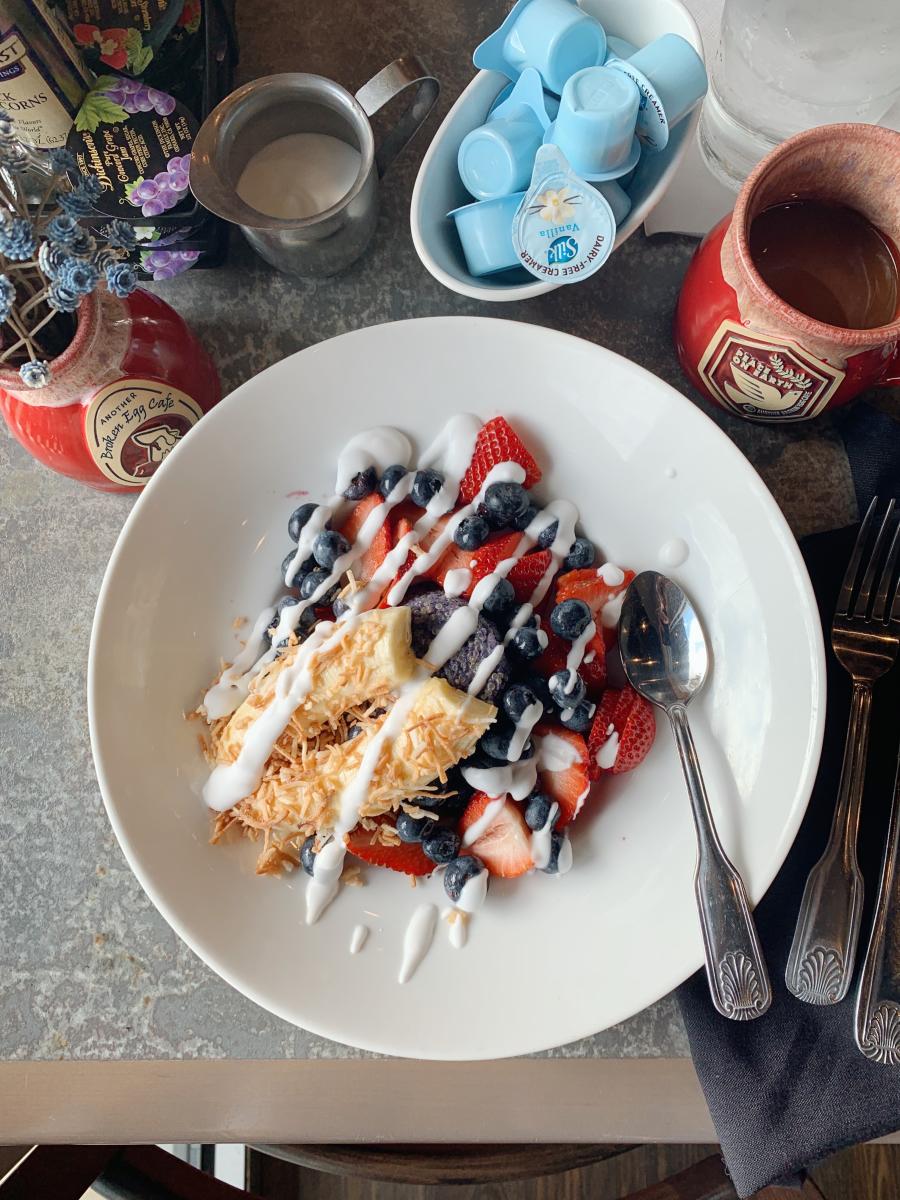 Another Broken Egg stands by their philosophy "Nothing Short of Right is Right." Their menu includes a gluten-free section that has one vegan option: the Fruit and Quinoa Power Bowl with no honey-roasted granola-filled blueberry-infused quinoa topped with fresh seasonal berries, toasted coconut-crusted bananas, and a coconut milk drizzle. Of course, don't forget the mimosas made with Wycliff California Champagne and Simply Beverages by the glass or pitcher: cranberry cocktail, apple pie, and orange.
Fire & Spice Tex-Mex Smokehouse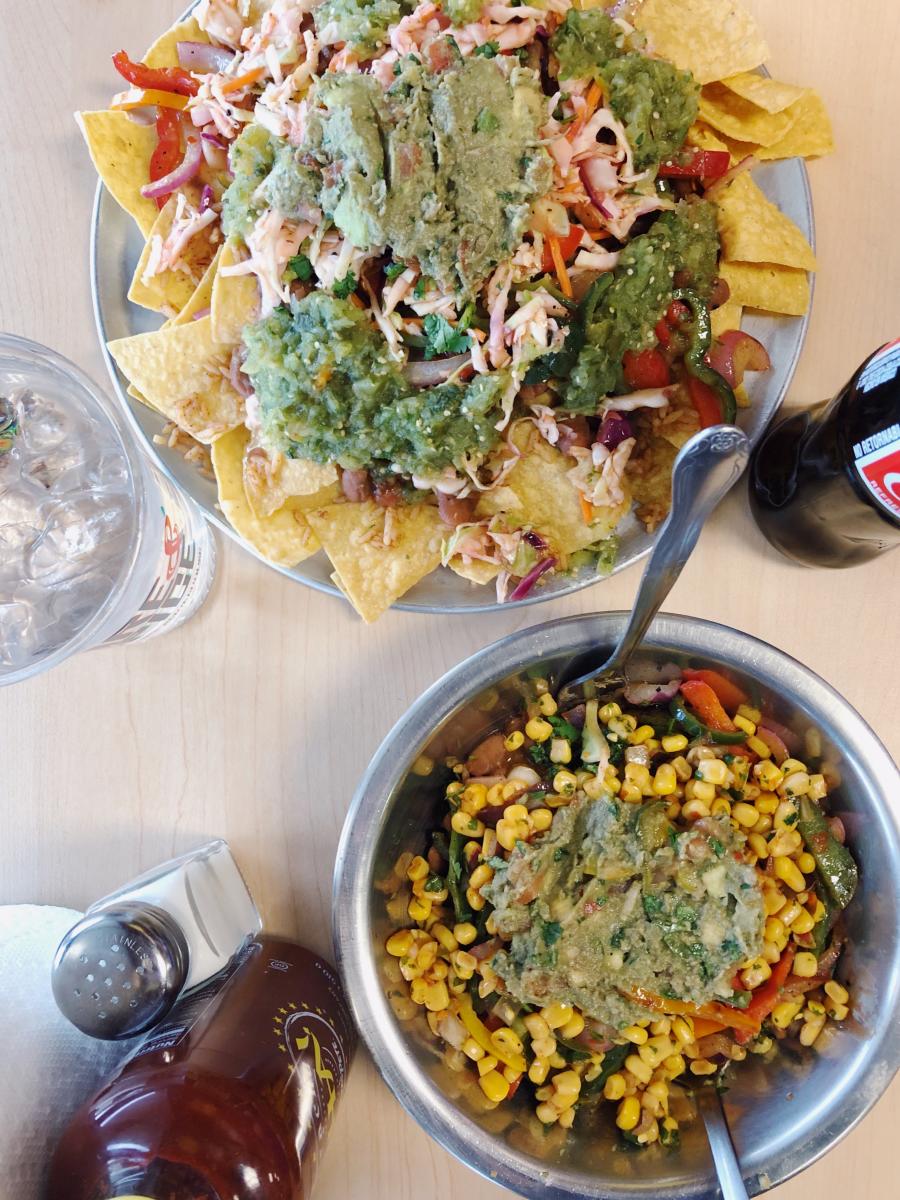 Fire & Spice was established in 2015 as a food truck, but now has a storefront located in South Huntsville. The restaurant is a fusion of old-school Tex-Mex and new-age Central Texas Barbecue. They currently offer 5 vegan options, 2 of which are gluten-free including the 256 Nachos with tortilla chips loaded with pinto beans, rice, vegetable medley, spicy slaw, salsa verde, guacamole, and cilantro. The Cali Rice Bowl is filled with rice, pinto beans, sauteed veggies, corn salsa, hot salsa, guacamole, and cilantro.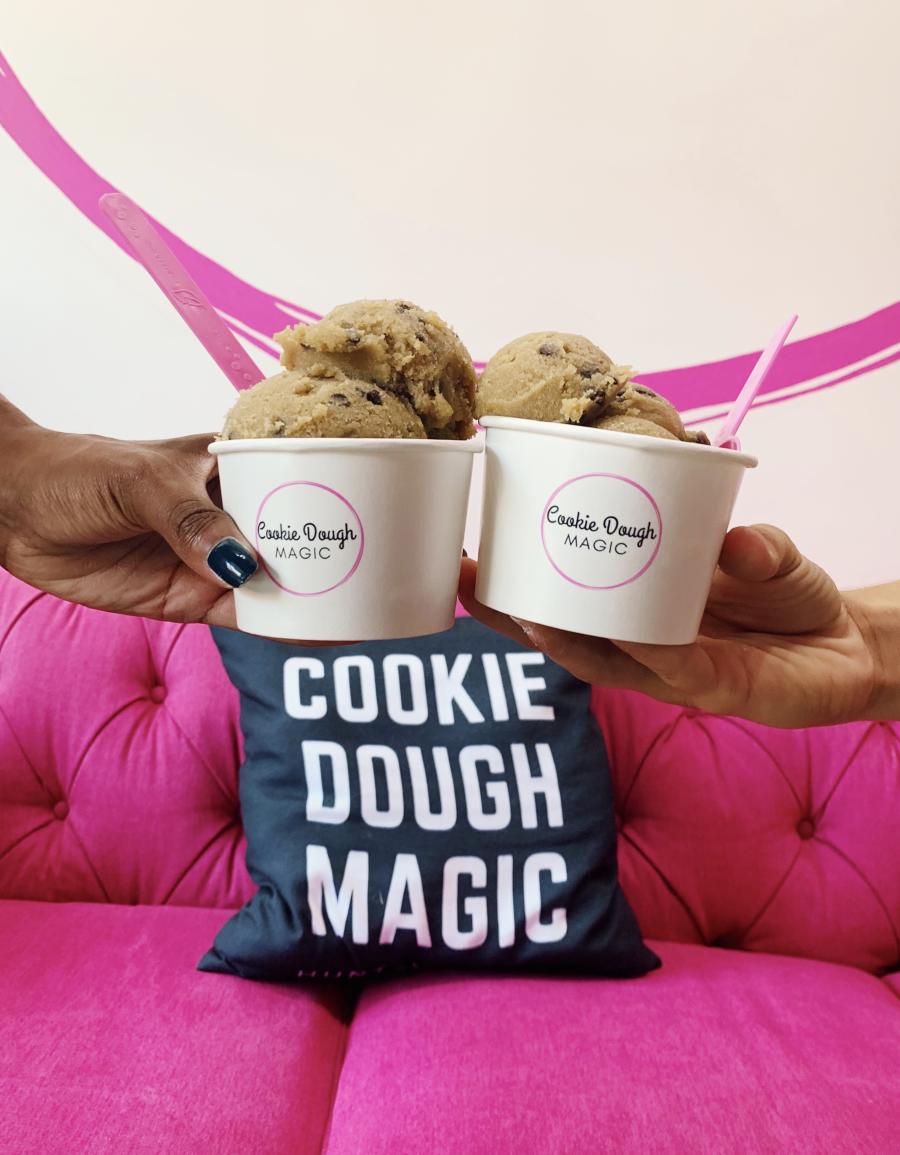 Ever dream of just eating raw cookie dough? Cookie Dough Magic has made that dream come true! Vegan gluten-free chocolate chip cookie dough is for all to enjoy. This dough is kept off the serving bar to prevent cross-contamination. It can be served mini, single, double, or half and half scoops in a cup. This scoop of heaven is located in Downtown Huntsville. 

Born and raised in Thailand, Chef Tukky at Phuket has been voted one of the Best Chefs in the Tennessee Valley. Phuket, located in Providence, knows that fresh ingredients are necessary for delicious food. They offer everything from the Yellow Tofu Curry, Almond & Cashew Tofu (add vegetables) to Sushi: Takwon Pickled Daikon and Kappa Roll Crisp Cucumber. Ask for their vegetarian menu and their team will happily adjust to vegan.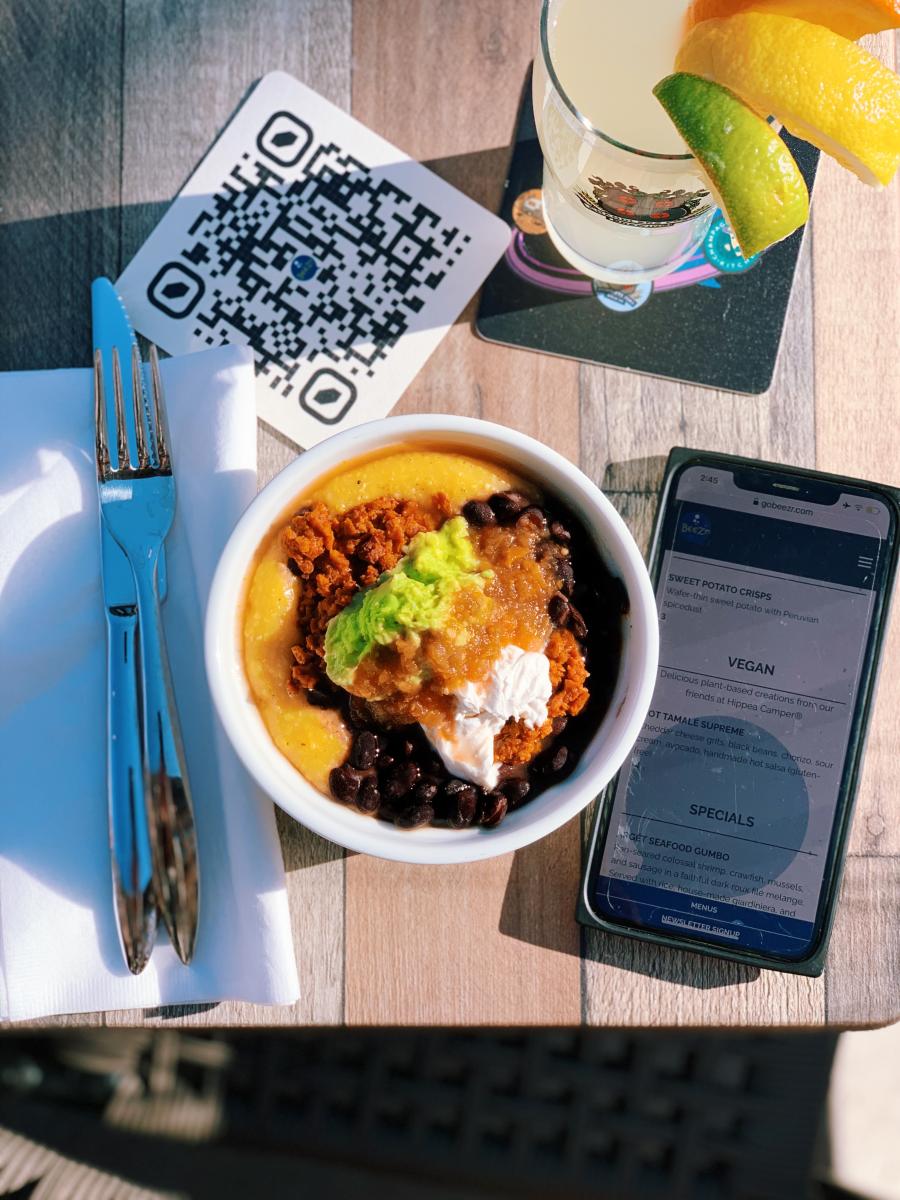 BeeZr is located in Downtown Huntsville with vegan options from Hippea Camper. The regular menu item is the Hot Tamale Supreme with cheddar cheese grits, black beans, sour cream, avocado, handmade hot salsa. Then every Saturday and Sunday they serve their Killer Cereal with homemade granola and nut milk, topped with fresh fruits and hemp seeds. Everything can be paired with wine, a cocktail, or Northside Coffee.