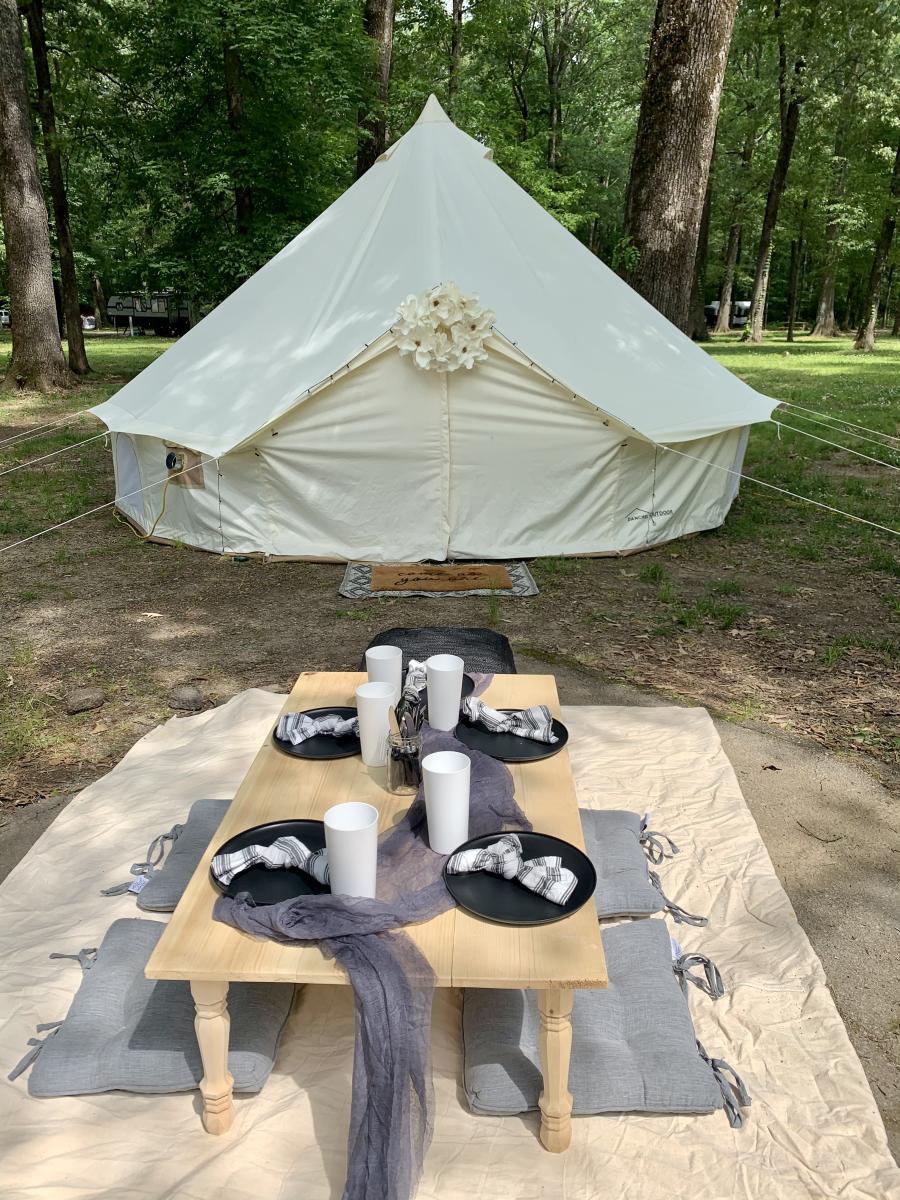 For years now, my family and I have been avid backyard campers. We have a routine down-pat from pitching tents to perfecting smores, and it's always a great time. As much as we love camping in the backyard, I've dreamed of the day we would experience tent camping away from home. 
When I heard about the new local glamping company, Wild Honey Tent Co.,  I jumped on the opportunity to turn this dream into a reality. Not only would we finally take our tent camping adventures from yard to campgrounds, but we also didn't have to do the work. A company that will set up camp with all the things to keep us comfortable, yes, please! 
What is Glamping?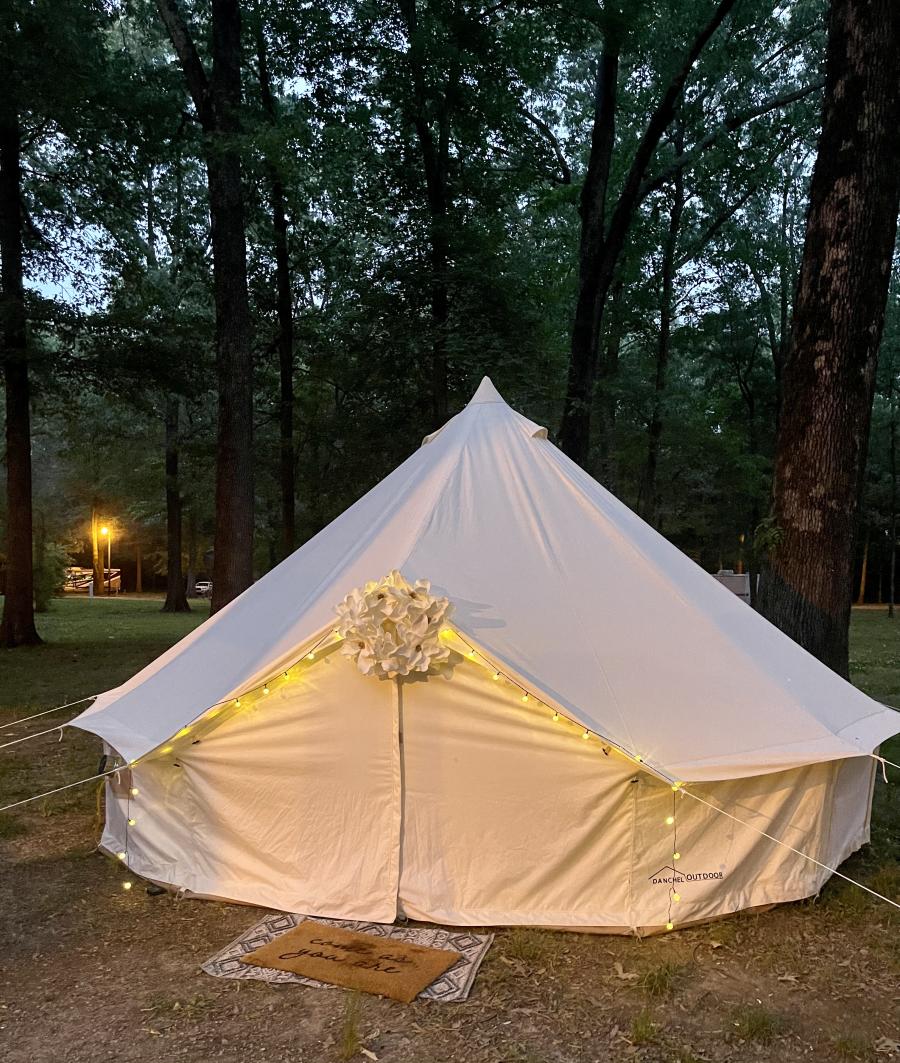 Glamping (glamorous camping) is the sweet spot in the middle of actual primitive camping. It's an opportunity to experience the outdoors without giving up all the comfort amenities of home. It's also the perfect introduction for those looking to get outdoors more but not quite ready to jump full force into the outdoorsy lifestyle. 
For our stay, we opted for the campgrounds at Ditto Landing. It's a local campground off the Tennessee River with a playground, remodeled bathhouse, and plenty of places for fishing, boating, kayaking, and more. It was the perfect backdrop for our glampout!
What to Expect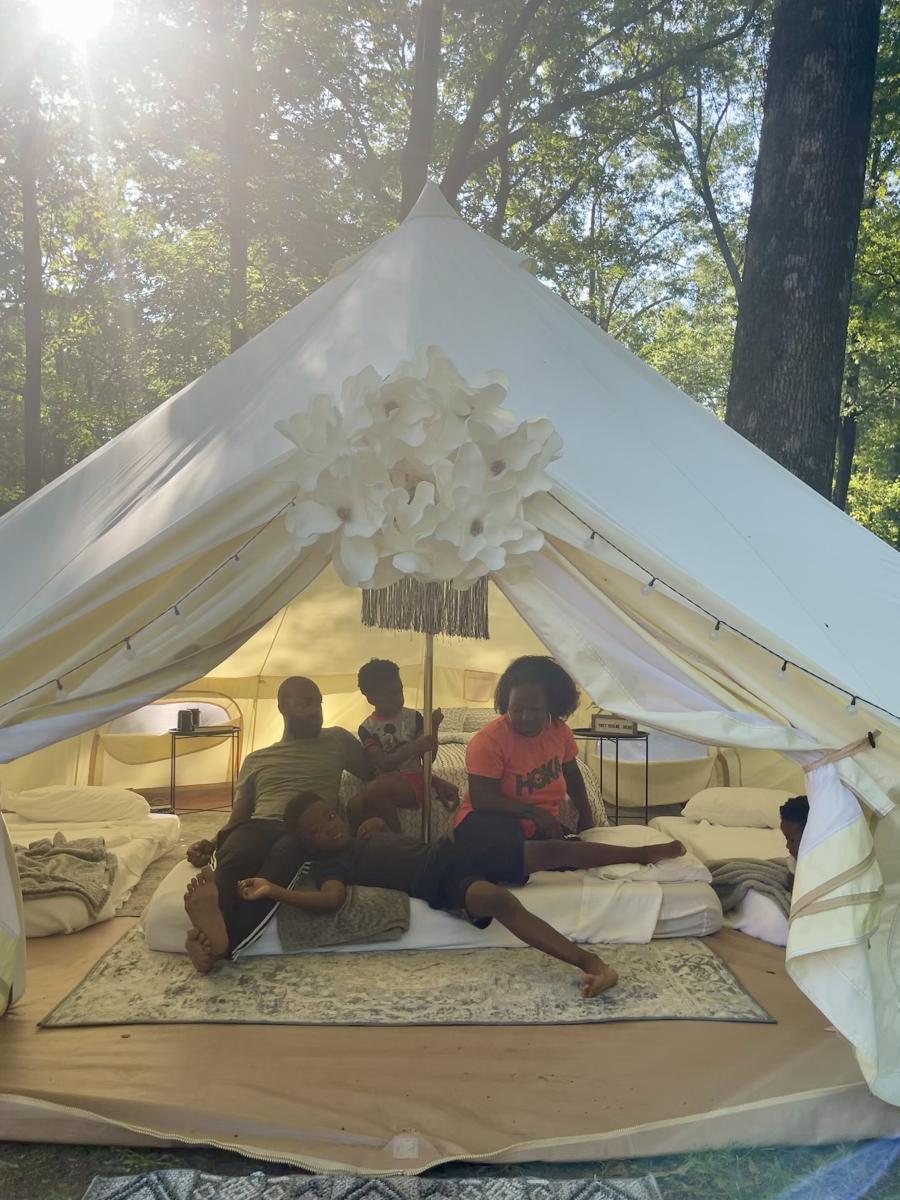 Working with Wild Honey Tent Co. was great. Upon reaching out, they provided excellent customer service and answered all questions and concerns quickly. After confirming our location, they let me know what time our campsite would be ready and left the rest to them.
When we arrived, everything was set up and prepared for us to relax at camp. We were welcomed by a large, weatherproof bell tent that let out a cool breeze of air upon opening. The inside was equipped with a queen-sized bed surrounded by three twin beds, a coffee bar with local coffee, and everything needed to prepare a fresh cup the following day. It also had an air conditioner and the sweetest decor that made it feel more like a home than a tent. 
Outside we had everything we needed to enjoy a bonfire, including camp chairs, firewood, starters, a lighter, fire extinguisher, and skewers for our gourmet s'mores kits.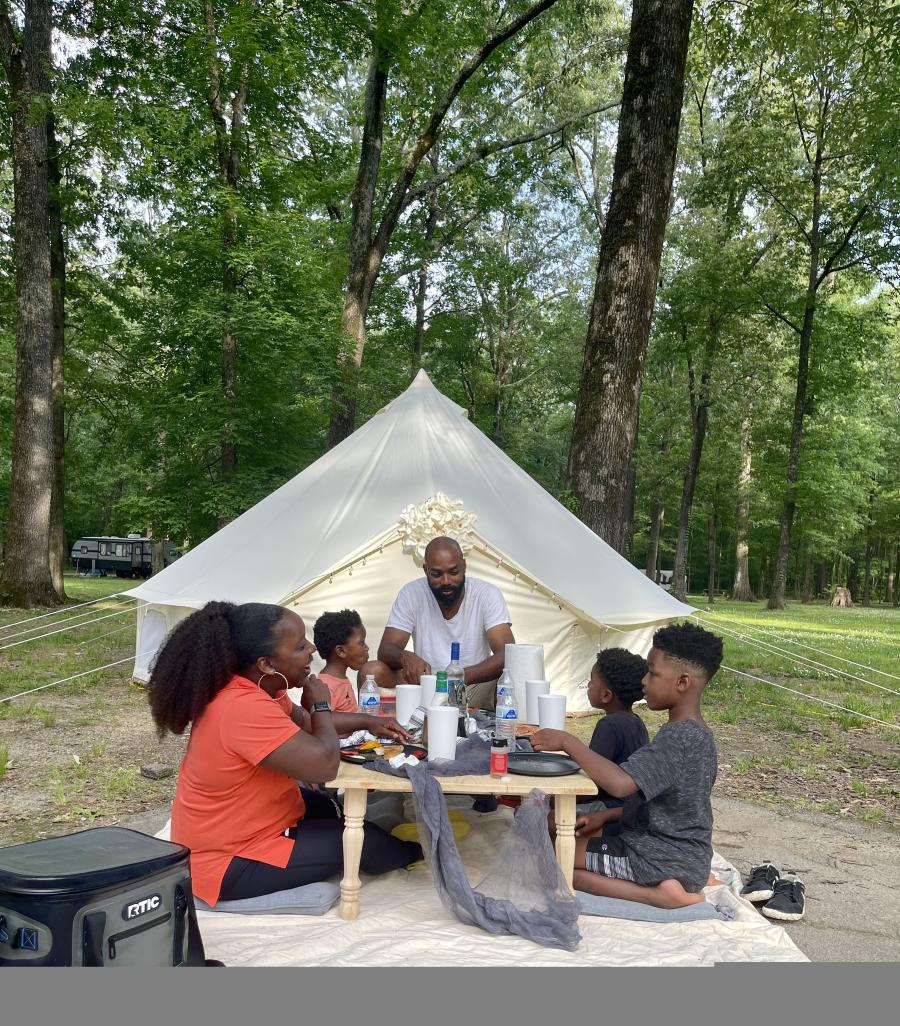 I love this experience because you can make it as extravagant as you'd like with the various packages offered. If you'd prefer to pack in more of your own items, go with the simple + sweet setup, but if you want all the frills, there are several options to choose from to make it happen. 
Best of all, these services aren't limited to campgrounds. If keeping adventure close to home is your style, you can have any of these options set up in the comfort of your backyard. It would also make a fun option for out-of-town guests, giving them privacy and a unique visit to your home, or think about glamping for birthday parties, sleepovers, and brunch with friends.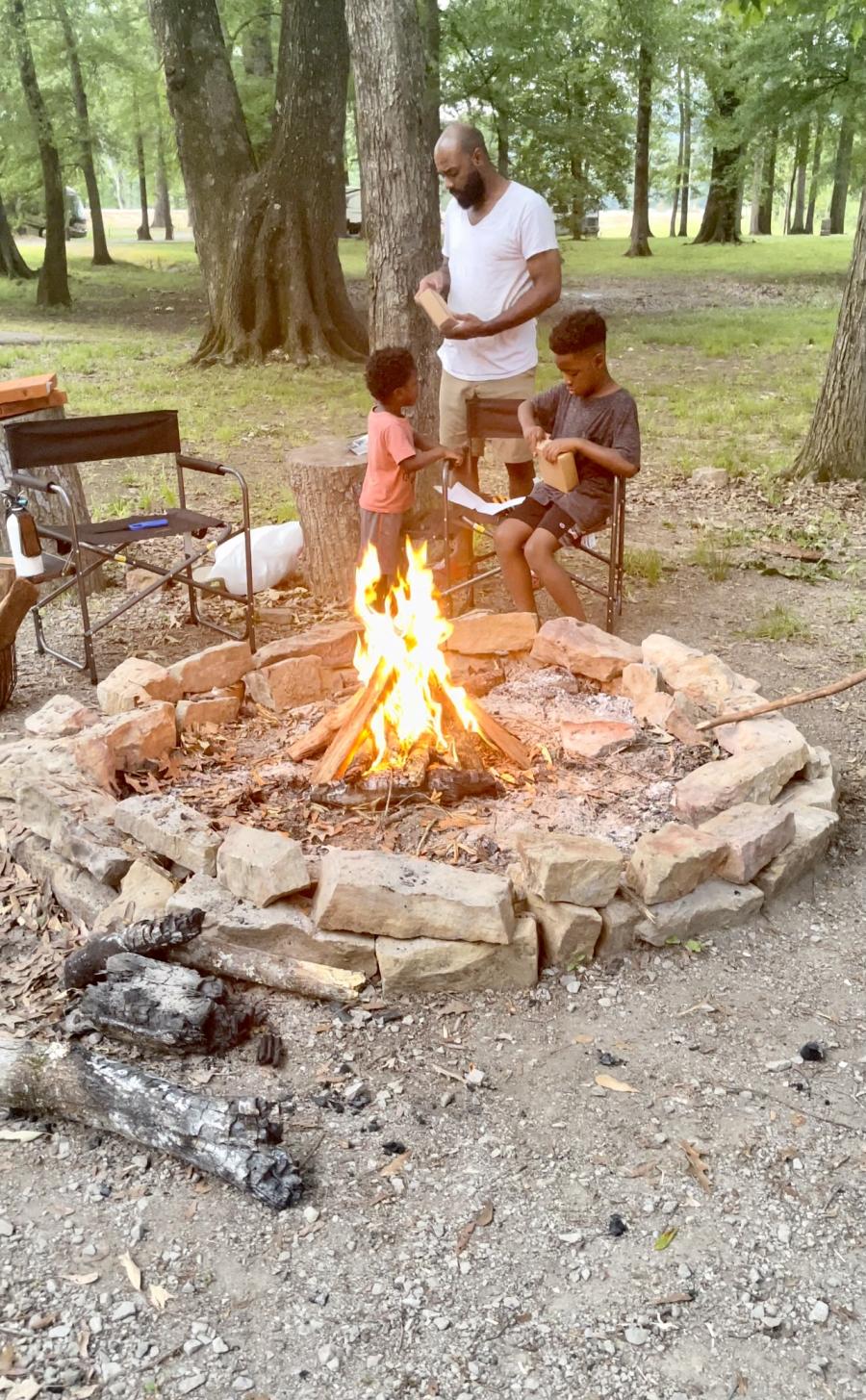 The options to create something different and unique each time are limitless. 
As an outdoors family with limited camping experience, this was a great way to take the next step. We loved being able to show up and not work for the evening, and because of the comfy beds, it felt more like a mini-vacation than camping. My boys are now considering the glamplife as a permanent way to sleep outdoors, and I don't blame them one bit! 
For more on how to book your glampout, check out Wild Honey Tent Co.