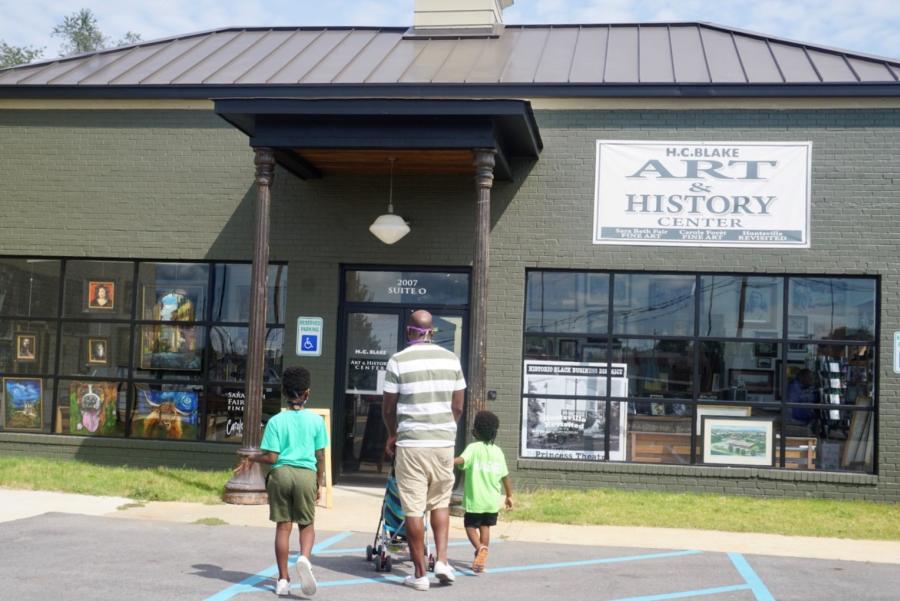 What was once known to Hunstville as Memorial Plaza, has become a wonderful historical resource and art center providing a unique and educational experience in the heart of North Huntsville. 
For years, the former shopping center sat almost vacant and had begun to deteriorate. To many of the residents passing by, memories of what used to be were the only thing left to hold on to as it seemed nothing else would take the place of the previous businesses. But, as North Huntsville entered into a state of redevelopment, visions of building an art & history center begin to swirl, and today we have H.C. Blake Art & History Center!
Our Visit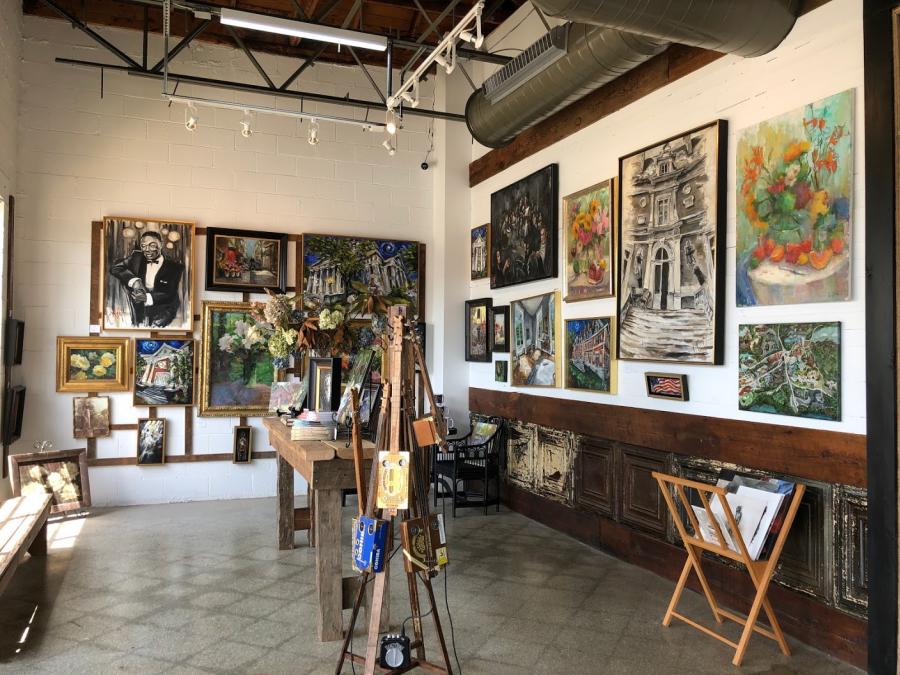 As we entered, the painting of the late great Nat King Cole immediately caught my eye. It's beautifully done, and so true to Mr. Cole's likeness that I had a hard time focusing on anything else for a minute. When you consider that all the work falls under the category of "masterpiece," it's impressive to find yourself struck by one in particular.
These pieces are the works of highly sought-after local artist, Carole Foret. It's so easy to see what makes her so great, and it's a treat to the eyes to experience her work up close and personal for free! Yes, you read that right, there is no admission fee. You literally can't beat this deal, and you will leave intellectually richer than when you entered.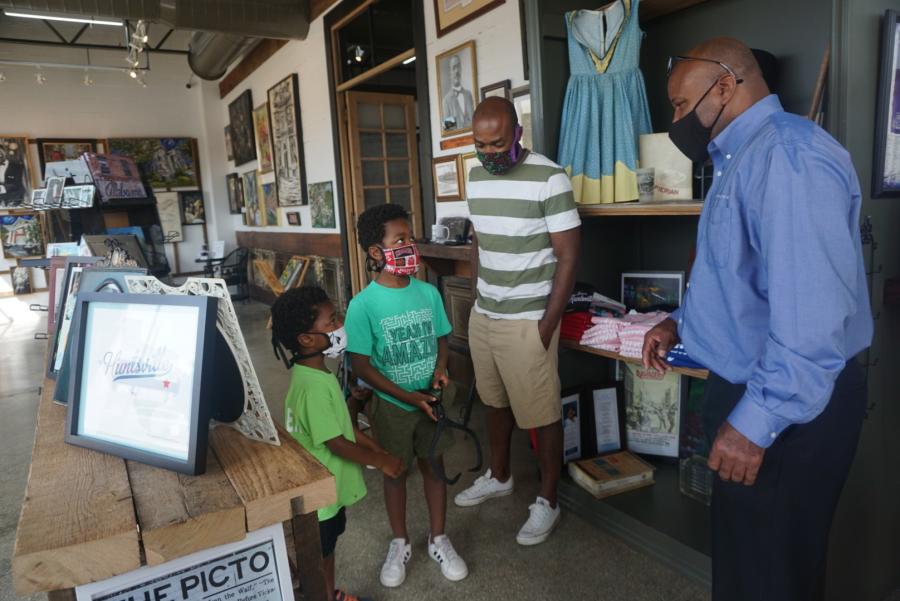 After peeling my eyes away from Mr. Cole, I was able to tune in to Mr. William Hampton as he took us on a historical journey through his collection for Huntsville Revisited. Mr. Hampton is a local historian dedicated to preserving and sharing the untold stories of Huntsville's colorful past. From William Hooper Councill to The Princess Theater and everything in between, if it concerns Huntsville, Mr. Hampton likely has a story to share! 
These are not the stories you hear in school or find floating around the internet. These are the stories lived or passed down from generations that truly tell the history of Huntsville.  These tales are woven throughout the entire center in the form of reclaimed wood as walls, old tractor parts as stools, and preserved items dating back to over 100 years ago.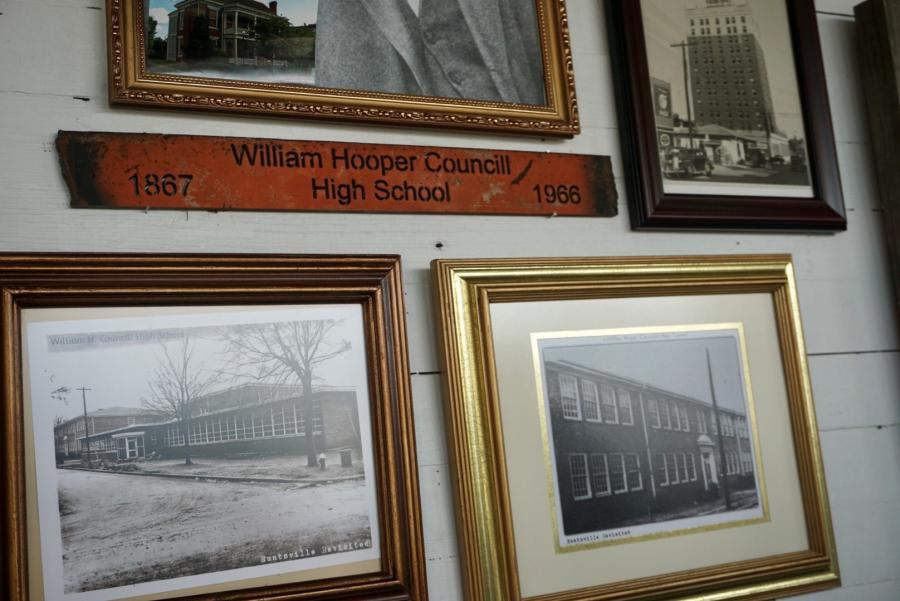 As you wrap up your tour at the center, you'll enjoy more art by the wonderfully talented Sara Beth Fair. In her work, you will find yourself immersed in nature through the use of lighter tones and heavy brush strokes. My husband and middle son really enjoyed it and were even inspired to paint something similar to Sara's cactus painting on their own! We all found it interesting to see just how different each artist practiced and appreciated each of their unique styles. 
H.C. Blake Art & History Center is the perfect little escape back in time and into the world of artistic exploration. They offer history tours as well as art lessons by appointment which are great for the up and coming painter! 
The H.C. Blake Art & History Center is worth the trip. But don't take my word, check it out for yourself, and let us know which part you like best! 
2007N. Memorial Parkway, Suite O
Huntsville, AL 35810
Monday - Friday 10 am - 2 pm
Admission: Free
Follow Black Adventure Crew on Instagram for more family fun!