This is not exactly your fine dining experience, but gas station restaurants and food trucks have a different taste and atmosphere. You may know these places as "hidden gems" or "hole in the wall." When I found the first one here in Huntsville, I knew there had to be more. As usual, I loaded the minivan with my boy band and husband to find others out there. I discovered several places that will make you forget you are inside a gas station. The friendliness, hospitality and taste is all there. Next time your tire needs air, or your tank is running empty, stop by one of these gas stations and get something for yourself while you are there. 
El Buen Sabor

 
11664 US-231, Meridianville
Hours: 5:30 a.m.-2:00 p.m. 
Monday-Saturday 
Method of Payment: Cash or if using a card, stop by the gas station counter to pay your ticket. 
 
Order ahead: (256) 828-4338
 
*Be on the lookout for social media accounts coming soon 
 
Owned and operated by Salvador with the help of Patricia, this is one restaurant that will leave you wanting more. El Buen Sabor is located inside Liberty 2000 in Meridianville and the food is seriously some of the best I've tried. Salvador has been in the restaurant industry for 10 years and is very knowledgeable in Mexican gastronomy. You won't find anything processed here.
No preservatives or oil is used at all. Every single dish, from the salsas, sauces for the enchiladas, corn tortillas, to the beans are made from scratch. As soon as you walk in, you will be greeted by the music that sets the tone, for the service you'll receive and the vibrant colors on the menu sign. Tables are available, but space is limited. If you rather watch as your food is being prepared, take a seat on one of the stools to get a view of the kitchen. 
I tried the torta the first time I visited El Buen Sabor and the combination of all the ingredients melted in my mouth with every bite. If you are not sure what to try, check out the menu of the day. El Buen Sabor also offers a breakfast menu, coffee for the early risers and a different variety of aguas frescas. Licuados or smoothies have been added to the menu as well. You can call ahead and place your order or dine in. 
Los Compadres Mexican Grill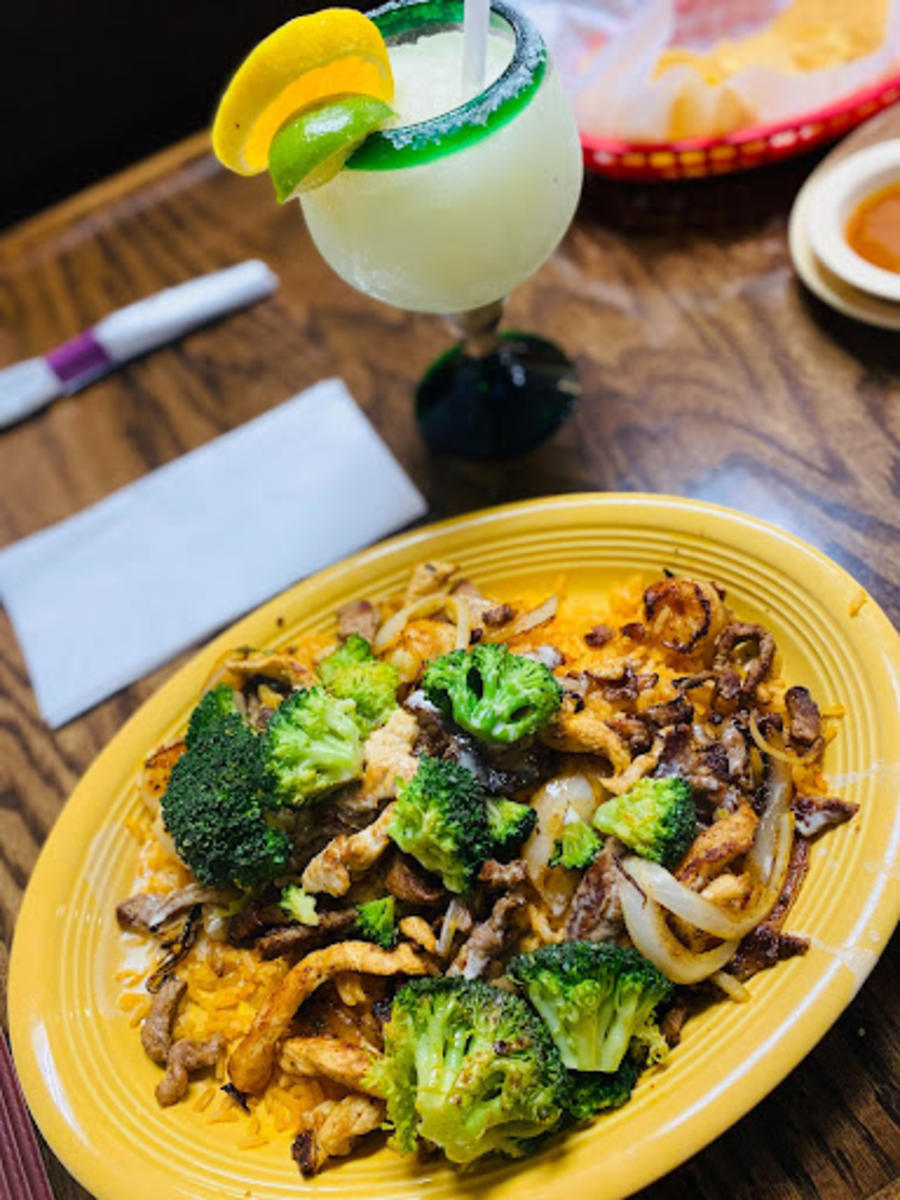 13771 HWY 231-431 N, B, Hazel Green
Hours: 11 a.m.-9:00 p.m.
Monday-Sunday 
Order Pick-Up: (256) 828-3569
Follow on Facebook: Los Compadres 
If you keep driving down U.S-231, you will also find Los Compadres. Los Compadres is located inside the BP Gas Station. Don't let the menu overwhelm you, as everything is broken down into sections. You'll find the usual favorites that everyone loves to eat at a Mexican restaurant, but also special menu items like the 3 Compadres, Pollo Los Compadres and the Molcajete.
I tried the 3 Compadres and really enjoyed the mixture of the vegetables, rice and meat. If you want to feel the heat, ask your server for the spicy salsa. I poured it to my order and it definitely elevated the flavors to a whole new level! If tacos are what you enjoy then their authentic tacos will not disappoint. You'll have several meat options like, chorizo, al pastor or carne asada. Tacos include cebollitas (saute onions) and a chile toreado or grilled jalapeno. Pair your meal with an agua fresca or a tasty margarita to seal the deal. Call in ahead or dine in. 
Chatina's Taqueria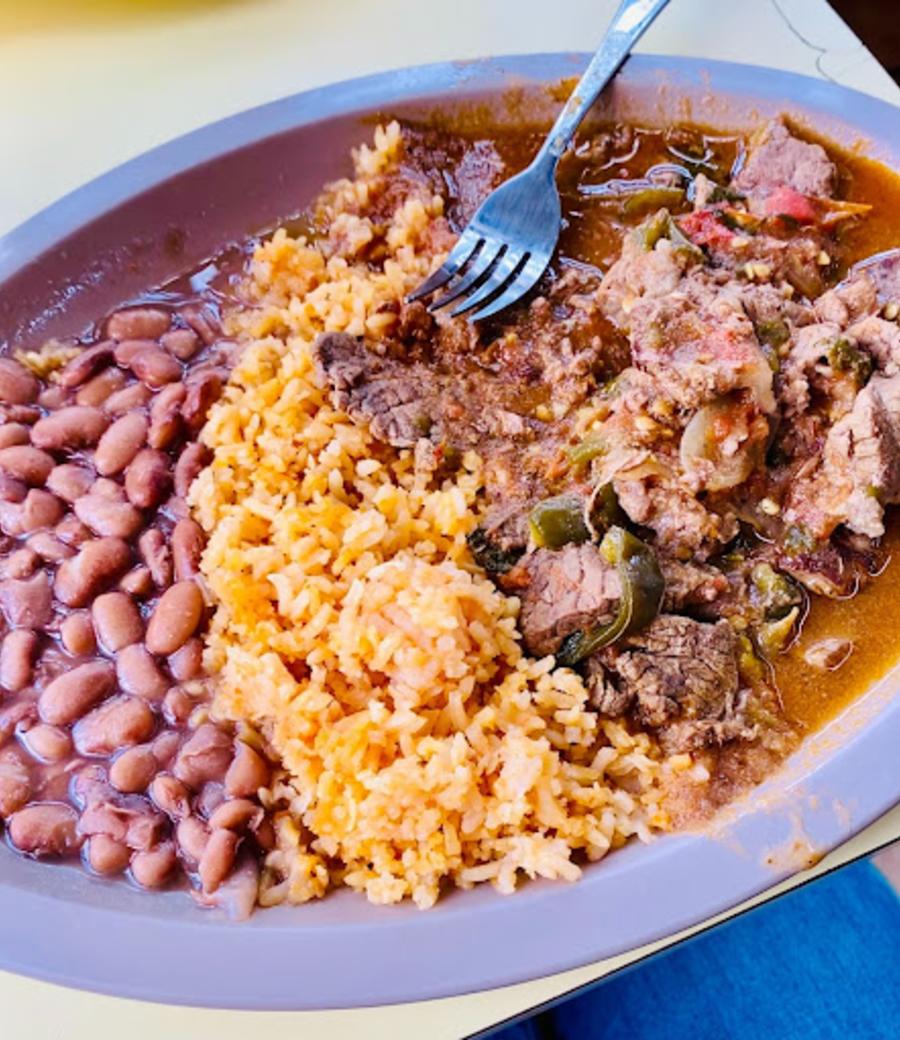 14311 US-231, Hazel Green, AL 35750
Hours: 6 a.m.-3 p.m.
Phone: (256) 913-3349
Follow on Facebook: Chatina's Taqueria 
Chatina's Taqueria will be our last stop on our ride down Hwy 231. You will not miss this restaurant inside the Texaco gas station right across the street from Hazel Green Elementary.  Be prepared to enjoy some authentic and flavorful dishes from Oaxaca. The menu here is very unique and does include dishes that you may not normally see in other Mexican restaurants like Oaxacan tamales which is a tamal cooked with banana leaves instead of corn husks. Or the mouth watering quesadilla filled with cheese and squash blossoms.
Not sure what to order? Don't worry, their menu does include pictures to help you see what you'll be eating. I can't recommend this restaurant enough as you will also receive great customer service and food that is simply top-notch in flavor. 
Follow their Facebook page to stay up to date on additional menu items like pan dulce (pastries) and champurrado, a hot chocolate based drink that is popular in the winter months and more. Call in ahead or dine in.
Taqueria El Tapatio Food Truck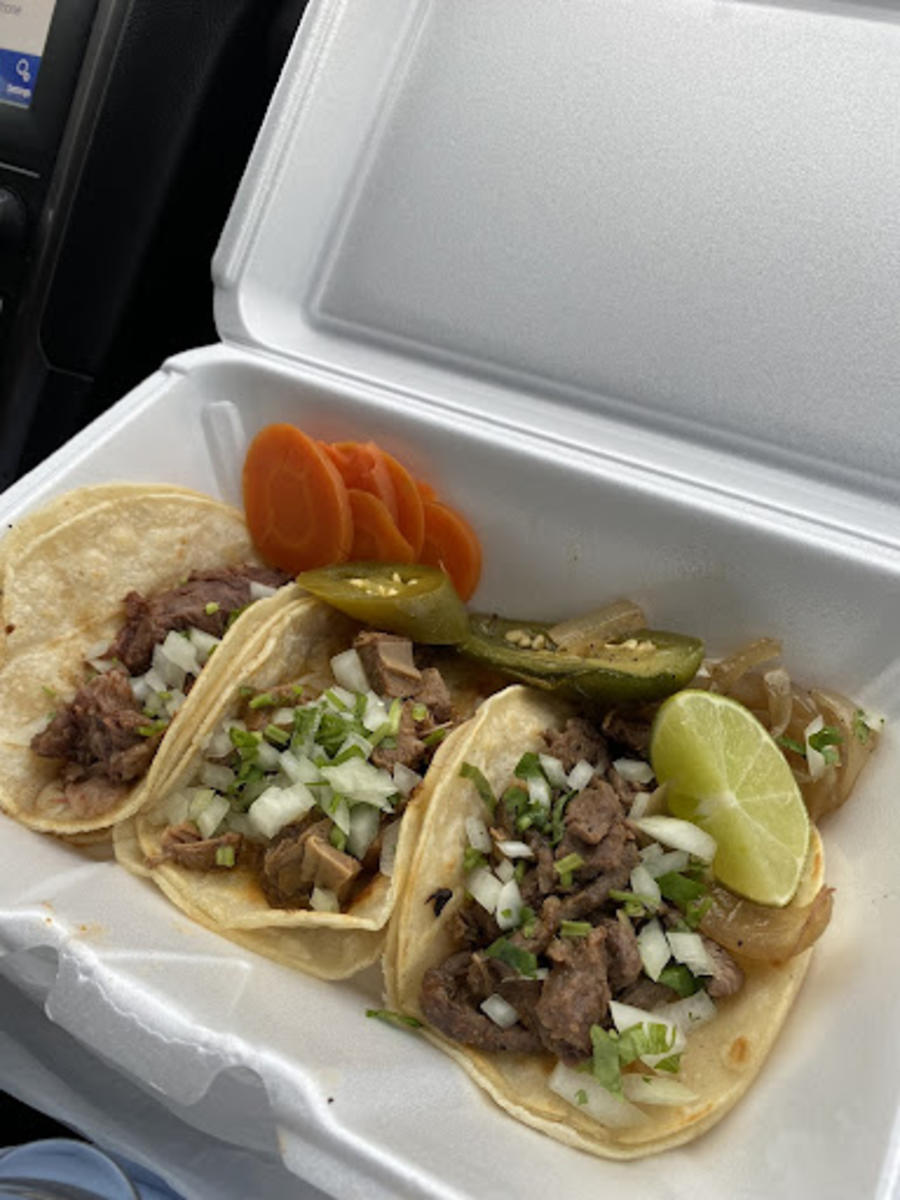 1604 U.S. Hwy 72 E
Hours: 10 a.m.-9 p.m. 
Phone: (256) 701-9134
*Social media accounts coming soon 
If you make your way back to Huntsville, head towards Old Gurley Highway/US Hwy 72, where you will find one of the newest food trucks in town sitting outside the Sunoco gas station. I first caught a glimpse of it one morning while driving to work and immediately made a mental note to check it out later.
El Tapatio is owned and operated by Noe. He has been in the restaurant industry for 15 years and recently decided it was time for him to branch out and open his own business. Whether you want to grab a bite for lunch or dinner, call in ahead or drop by to make your order. The most popular item here is the tacos. But, other dishes are also available like pollo asado (grilled chicken,) ceviche, sopes, enchiladas, carne asada and other combination dishes. 
Let me know if you stop by any of the restaurants mentioned here! Please add in a comment if you know more great gas station food in Huntsville and surrounding areas! Buen apetito!