Have you ever wished that you could travel through more than two centuries, visiting Huntsville, Alabama, at various points in its past and future, only to realize that time machines haven't been invented yet? Sure, we all have! But I bring good news, resident of (insert year in which you are reading this here)! Here is your guide for traveling through time in Huntsville without needing anything more exotic than your own car (bonus points if it's a DeLorean).
1805, Big Spring Park
Big Spring Park has changed a lot in over 200 years, so it's not quite like time traveling, but this is where Huntsville started, so it's where your "time tour" will start. Look towards the spring and the rock face and squint a little, and you can pretend that you're surrounded by settlers come to see John Hunt's new town.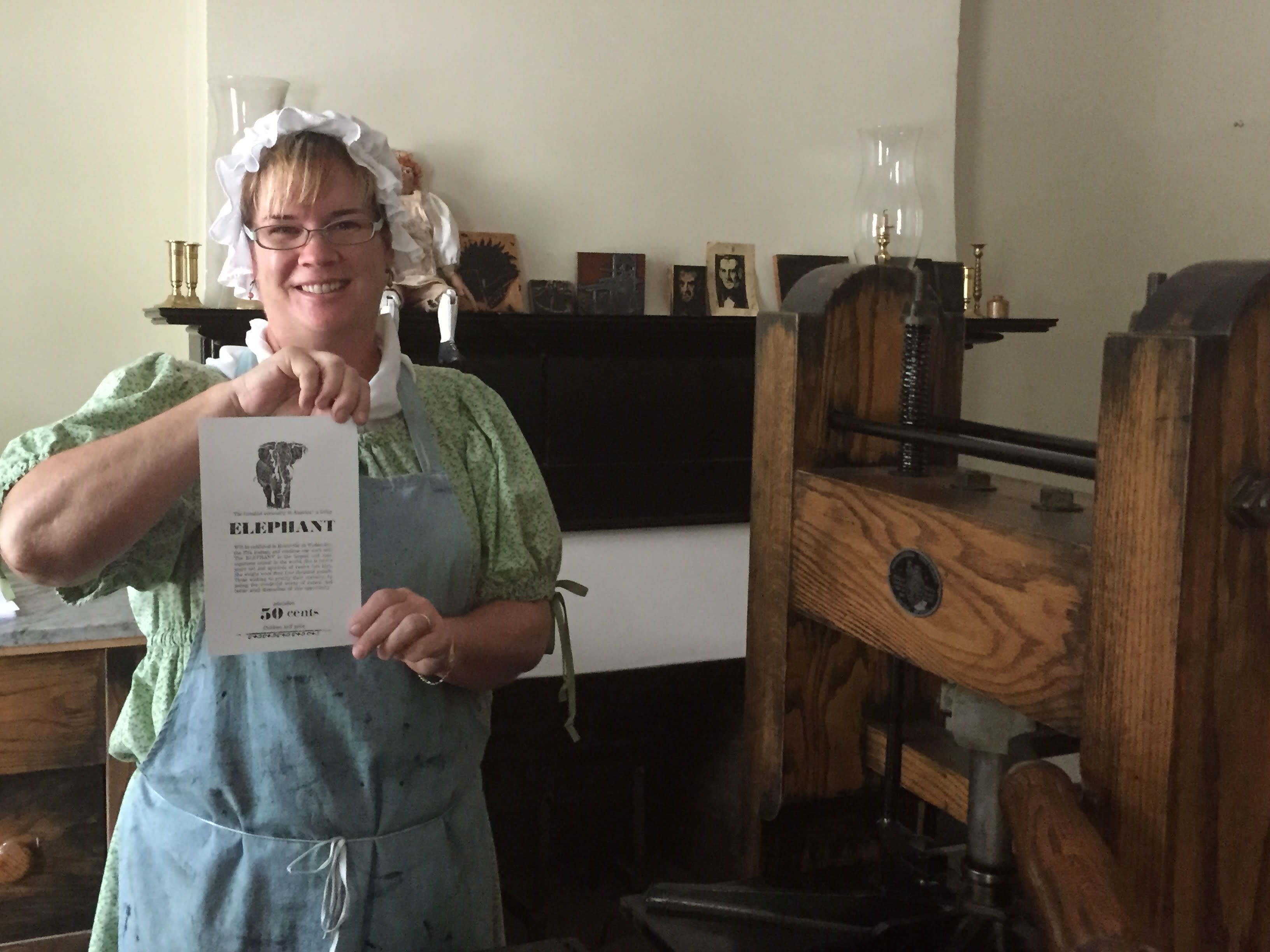 As you might guess from the name, Alabama Constitution Village is the site on which, in 1819, Alabama's original state Constitution was signed. And while the museum does celebrate that event in history, it's much more than just that. Constitution Village captures what life was like in the small southern city of Huntsville at that moment in time – with interpreters demonstrating basic tasks at the heart of life here almost 200 years ago.
This house, built in 1819, was the home of several notable early Huntsvillians, but is best known as the home of poet and artist Marie Howard Weeden. Today, examples of her paintings are displayed in the house, which is decorated with period furniture much as it would have looked when she lived there.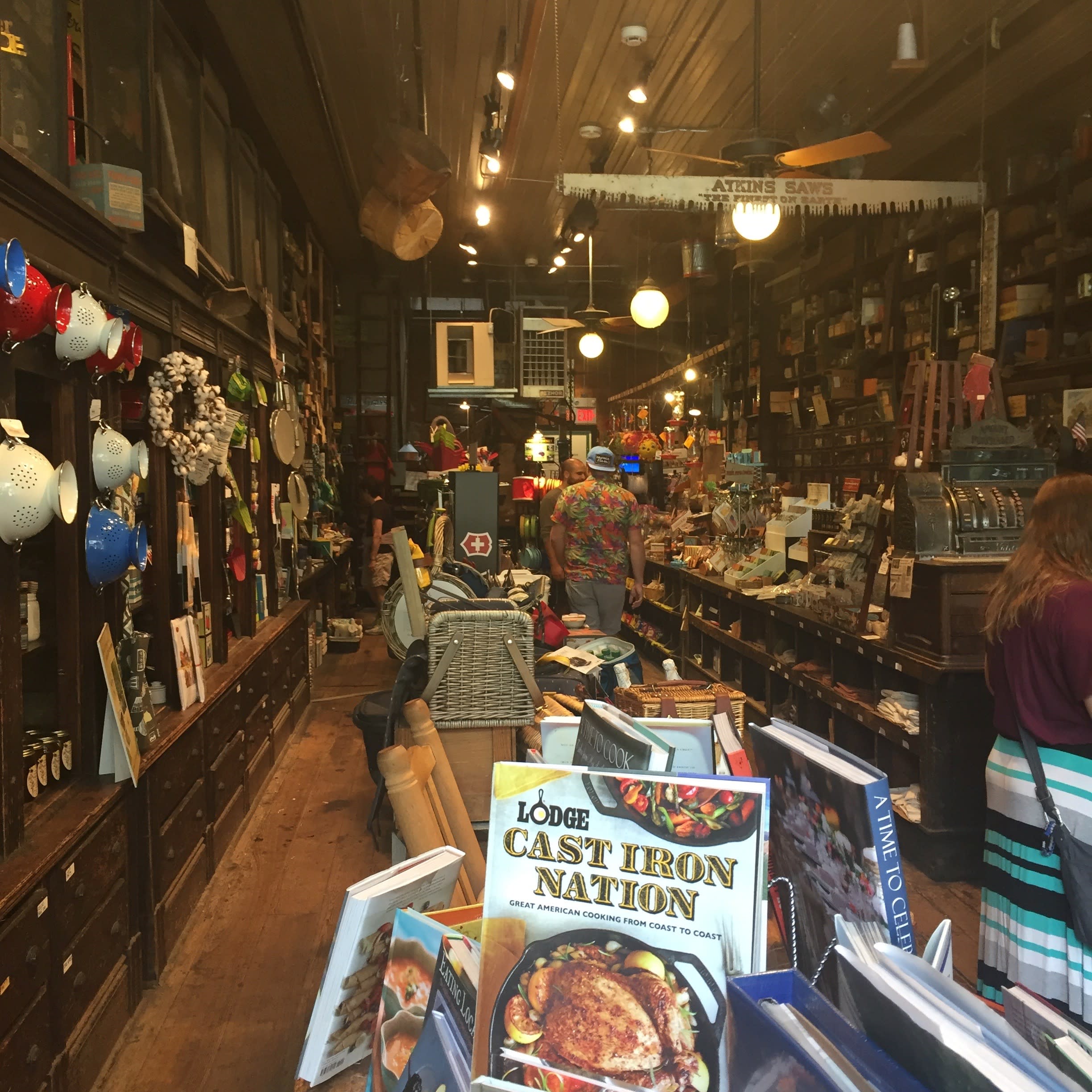 For almost 100 years, Harrison Brothers Hardware operated as a family-owned business on a corner on Huntsville's courthouse square. Today, it's operated by the Historic Huntsville Foundation as a gift shop where you can find unique souvenirs of a Huntsville trip, but much of its original appearance is still preserved - from the counters and fixtures to the founder's business desk and safe, to the 1907 National Cash Register that is still used to ring up sales.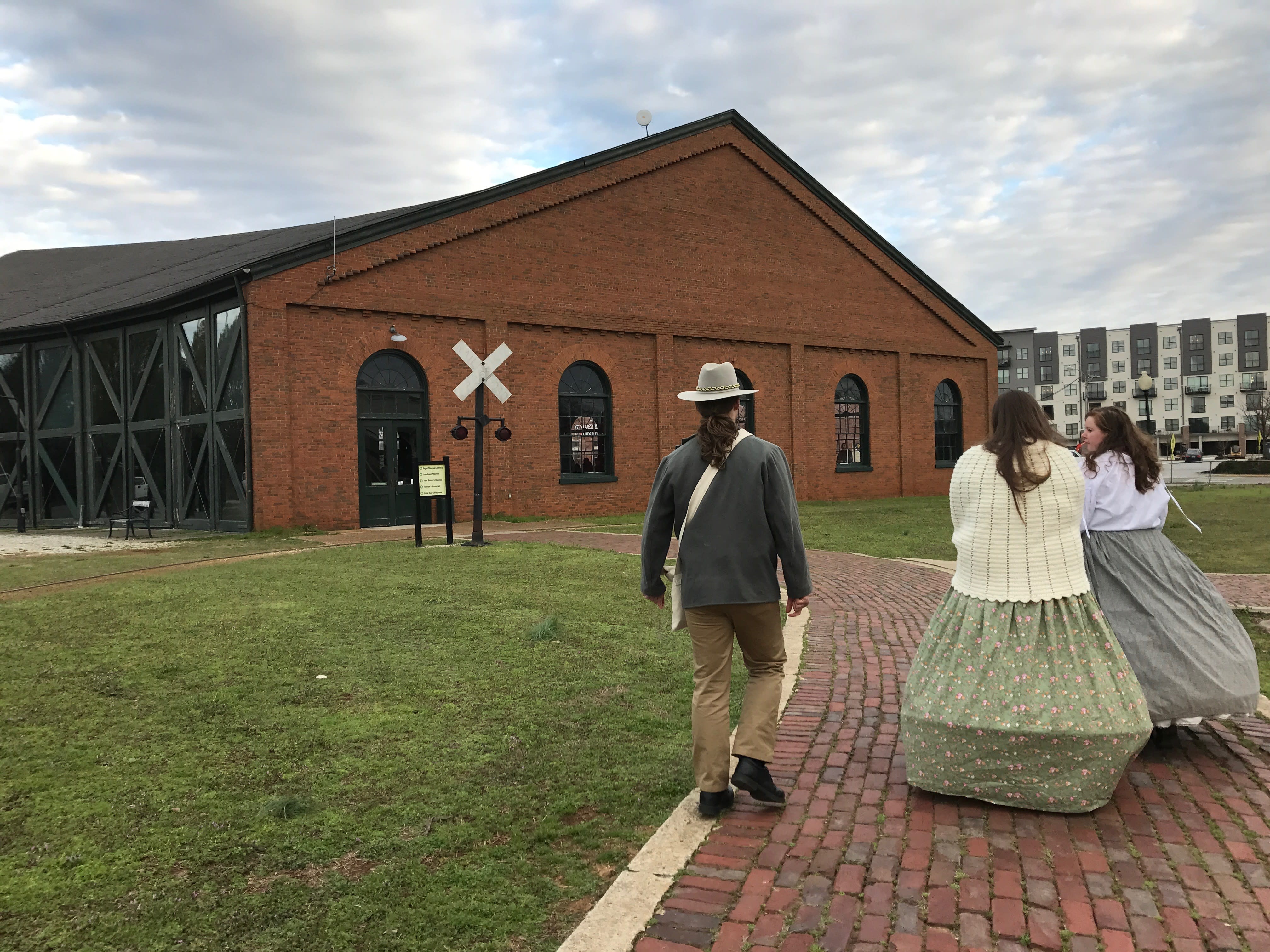 Huntsville's passenger depot dates all the way back to 1860, and is listed on the National Register of Historic Places. But when you visit today, you'll experience Huntsville of 1912, the year the Southern Railway renovated the half-century-old building with a plethora of modern wonders. Animatronic staff help visitors find their trains while pondering the odds of Woodrow Wilson beating Roosevelt in the upcoming election. Before you leave, though, you'll want to visit the third floor for the step farther back in time – graffiti dating back to the Civil War still covers the walls there.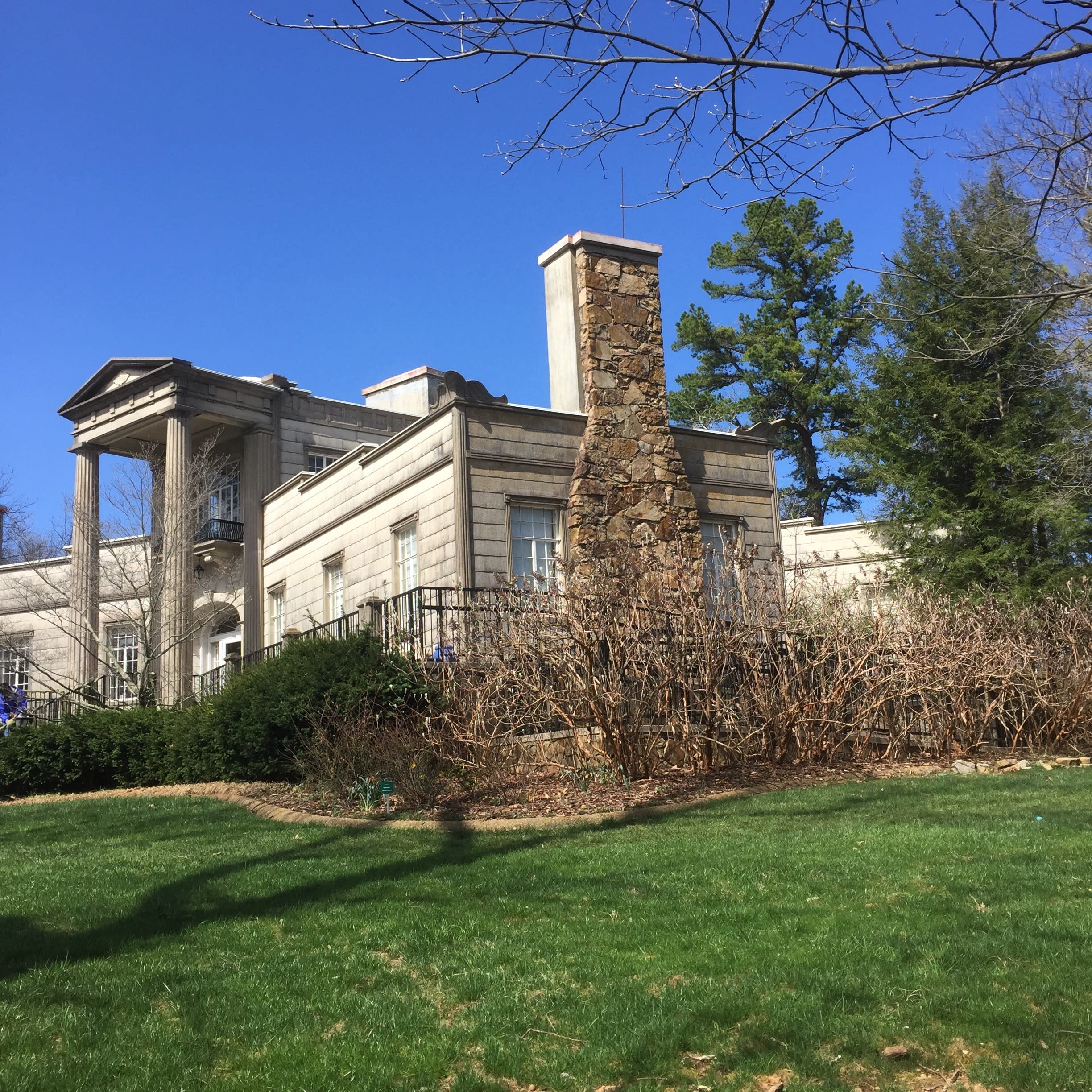 Dr. William Burritt's home on the top of Monte Sano mountain may not be a typical slice of four-score-ago Huntsville, designed with a style and approach that was entirely his own. But the house, which became the city's first museum after his death, is still decorated much as he left it following his death. Burritt is a time-traveler's delight, providing the opportunity to experience more than a century of local life all on one site – the grounds are also home to a collection of houses built throughout the 1800s.
After covering 150 years, you'll have worked up an appetite, so why not stop at one of Huntsville's oldest family-owned restaurants. Four generations have served the award-winning barbecue menu here, and that's just a recent chapter in a much longer North Alabama Gibson's barbecue dynasty.
You've covered 200 years already! (That last half-century went by fast, didn't it?) Rest a bit by the Children's Fountain in Bicentennial Park, installed 16 years ago to celebrate two centuries of Huntsville.
Present
It's now! You can experience the Huntsville of today pretty much anywhere in Huntsville, so do whatever you want for this one!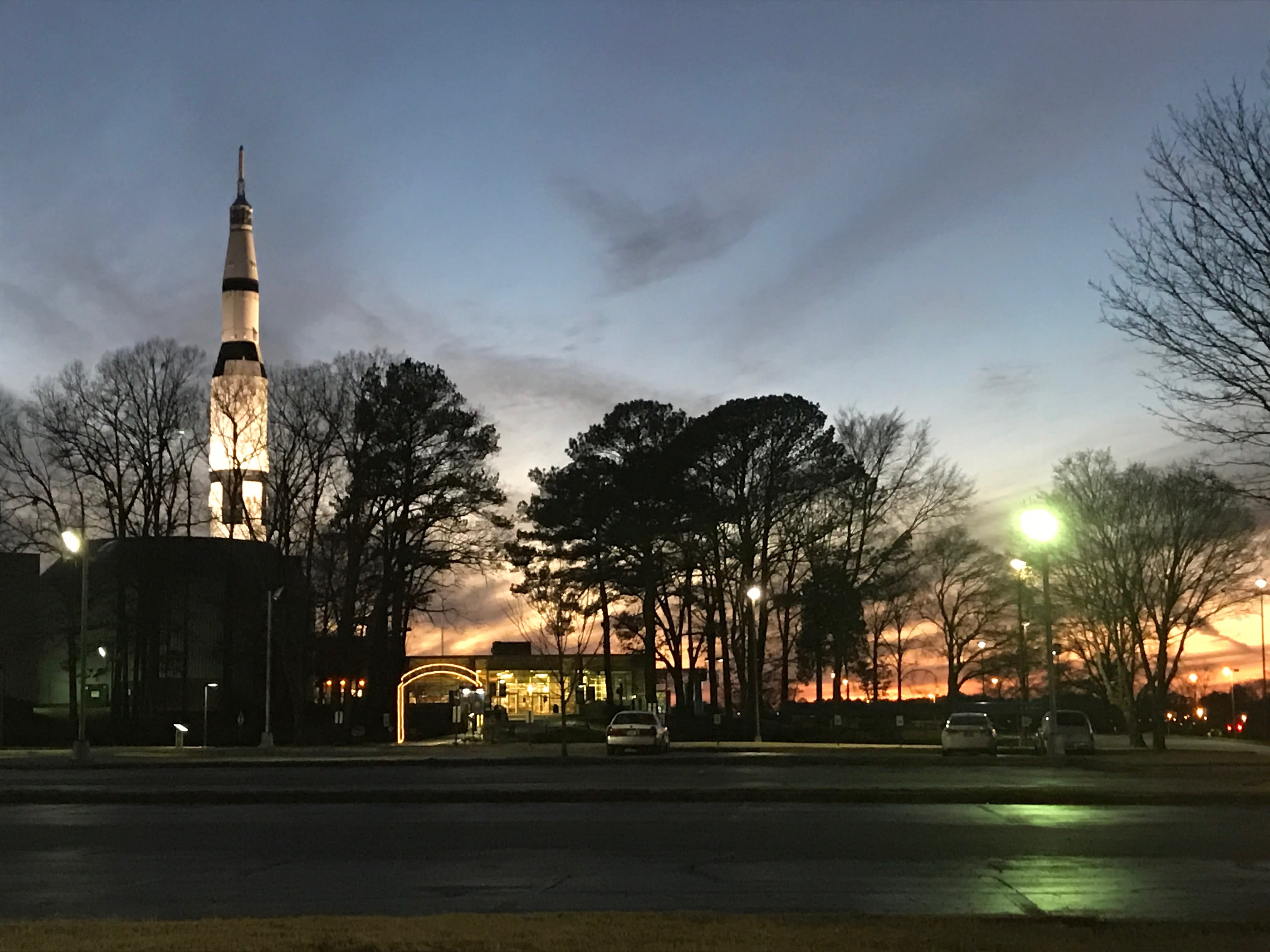 Of course, a time-traveling expedition through the Rocket City pretty much has to include a trip into the future, so head over to the U.S. Space & Rocket Center to learn more about Huntsville's role in space exploration and to find out more about what the future holds. For the full experience, book a Space Camp or Space Academy experience (you're never too old), and plant your own boots on the face of Mars.