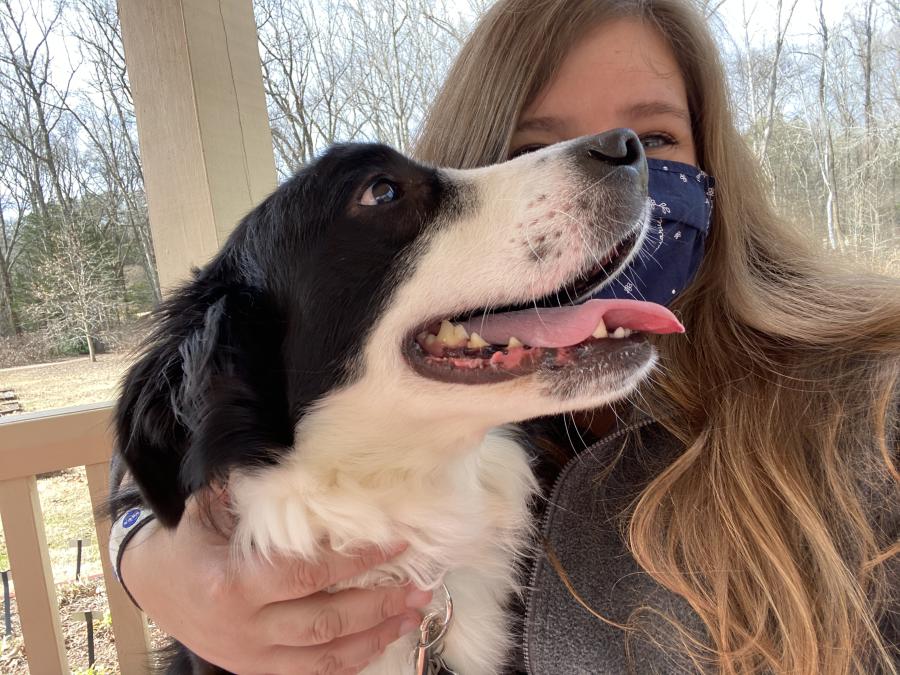 Hi, guys! My name is Joel, and there are four things you should know about me. 1. I am a very good boy. 2. I love giving kisses. 3. I will probably steal your cookies if at all possible. 4. I love exploring Huntsville!
Because I am such a good boy, my packmates recently took me on an awesome adventure to Dog Days at the Huntsville Botanical Garden!  Dogs Days at the Garden is a magical time when good boys (and girls!) like me get to walk around the Huntsville Botanical Garden with our humans in January and February each year! (while we wear our leashes, of course)
I couldn't wait to get started!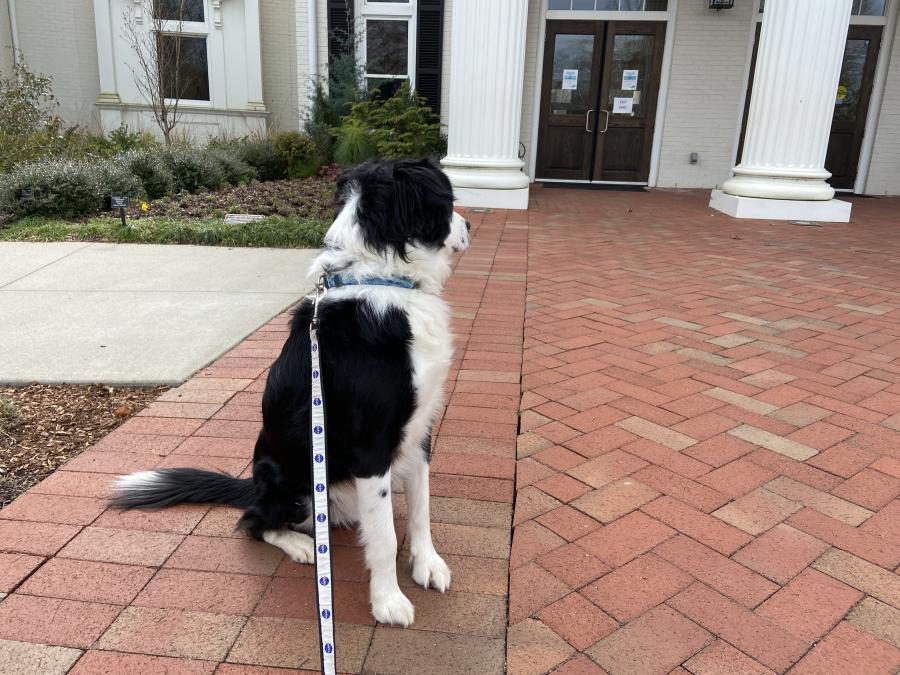 There was so much to see, to do and to smell!
The trails were easily marked so I knew exactly where I could go...
...and where I could not go.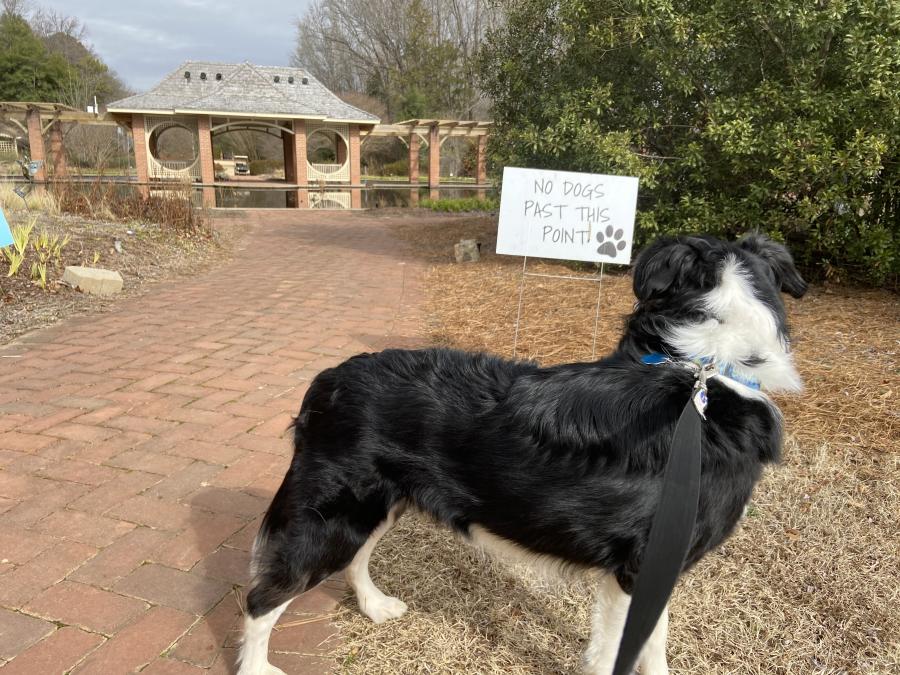 There was art for me to appreciate...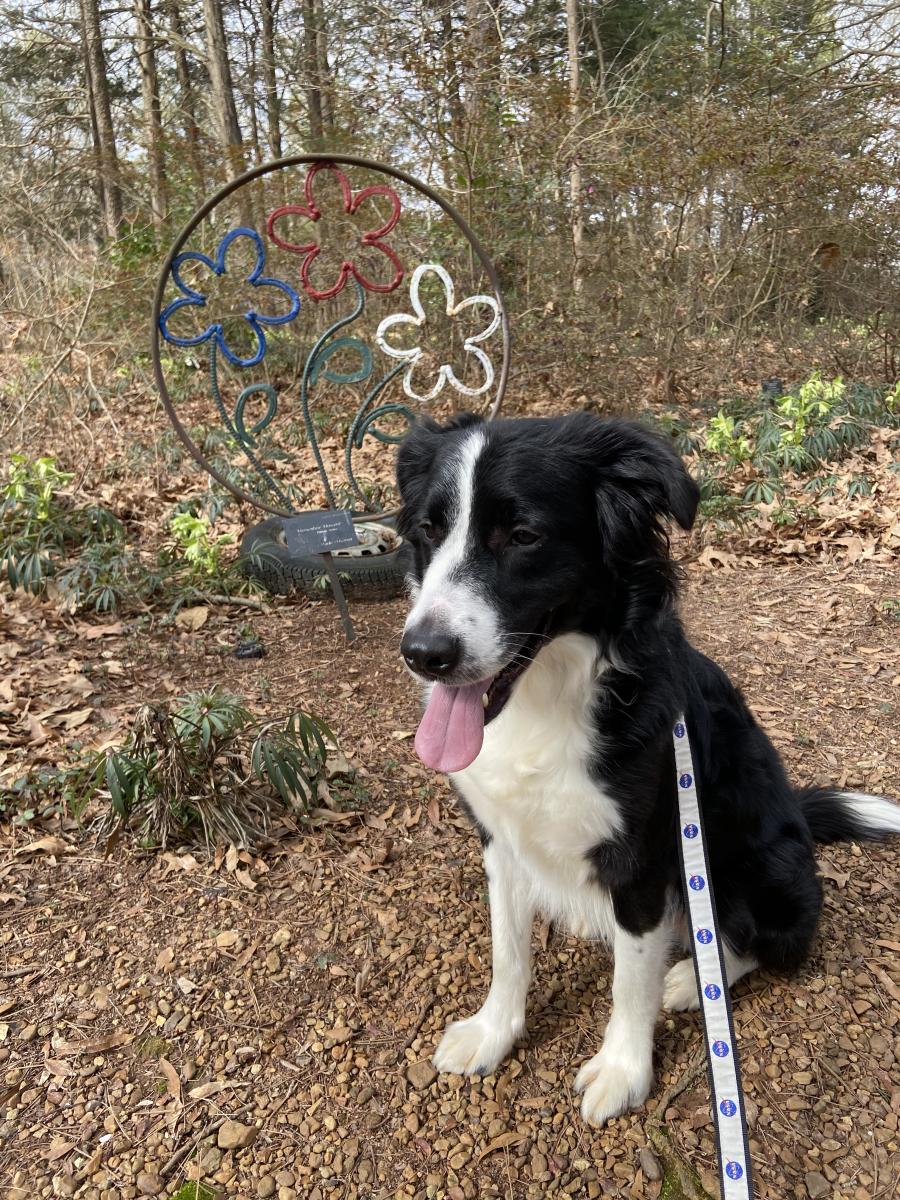 ...music in the air...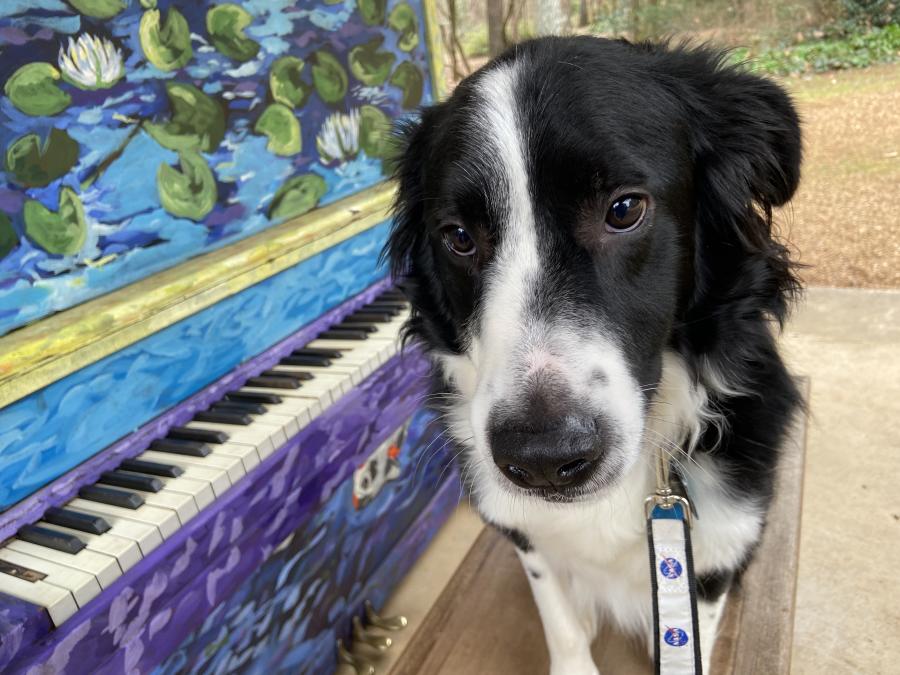 ...but I still made time to stop and smell the roses.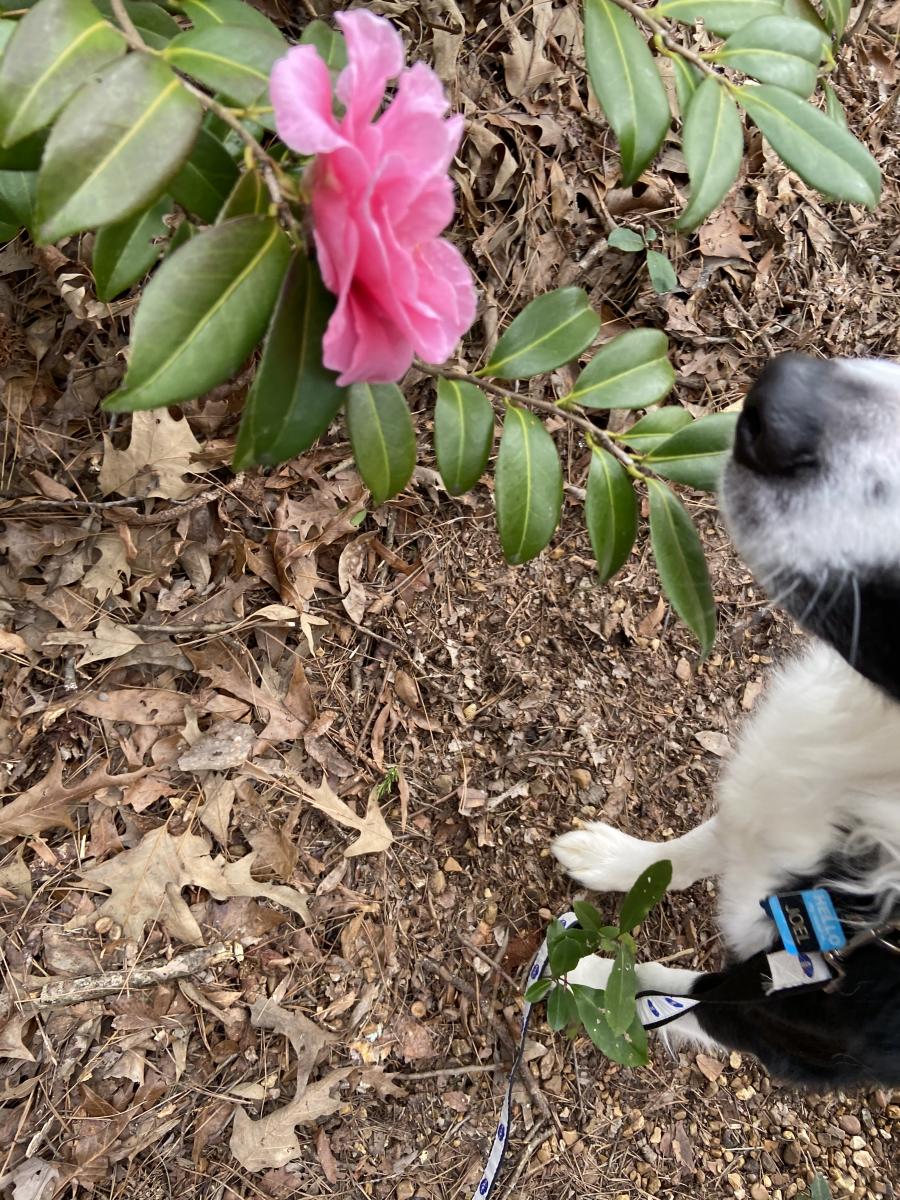 So if you are ready for an adventure with your people, grab your leash and explore Dog Days at the Garden while you can! Dogs are welcome during regular Garden hours from January 2 until February 28!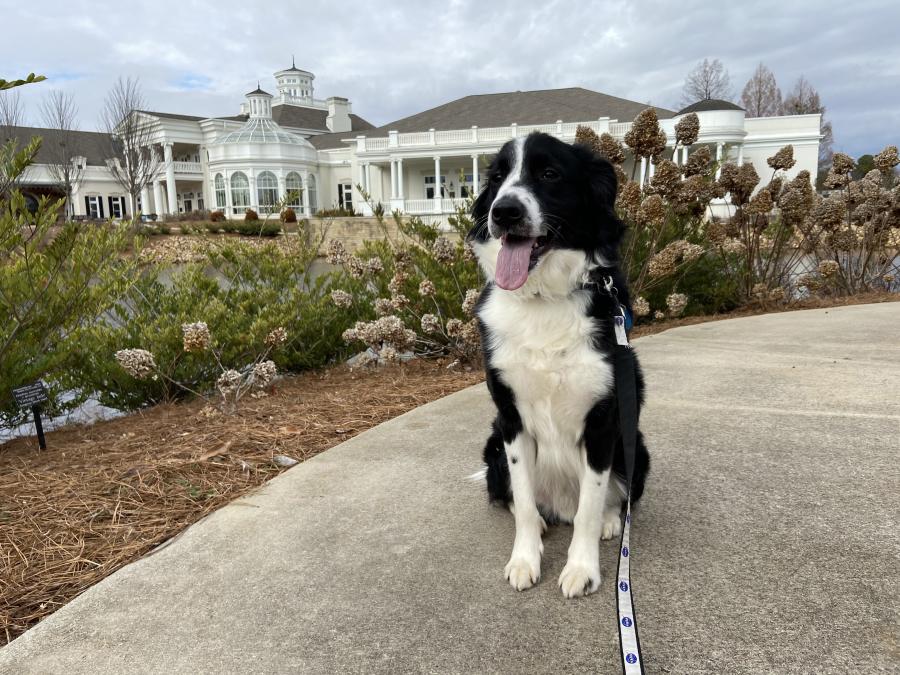 Here's what you need to know:
Before your visit, be sure to review their visitor guidelines.
Dogs must remain on a leash at all times.
Bring water and waste bags, and remember to pick up after your pooch.
No ruff-housing, please!
Pricing:

Humans: Free for Garden members or General Admission Passes Available online
Pooches: $4 each or $20 for a season Paw Pass (Available at front desk only)