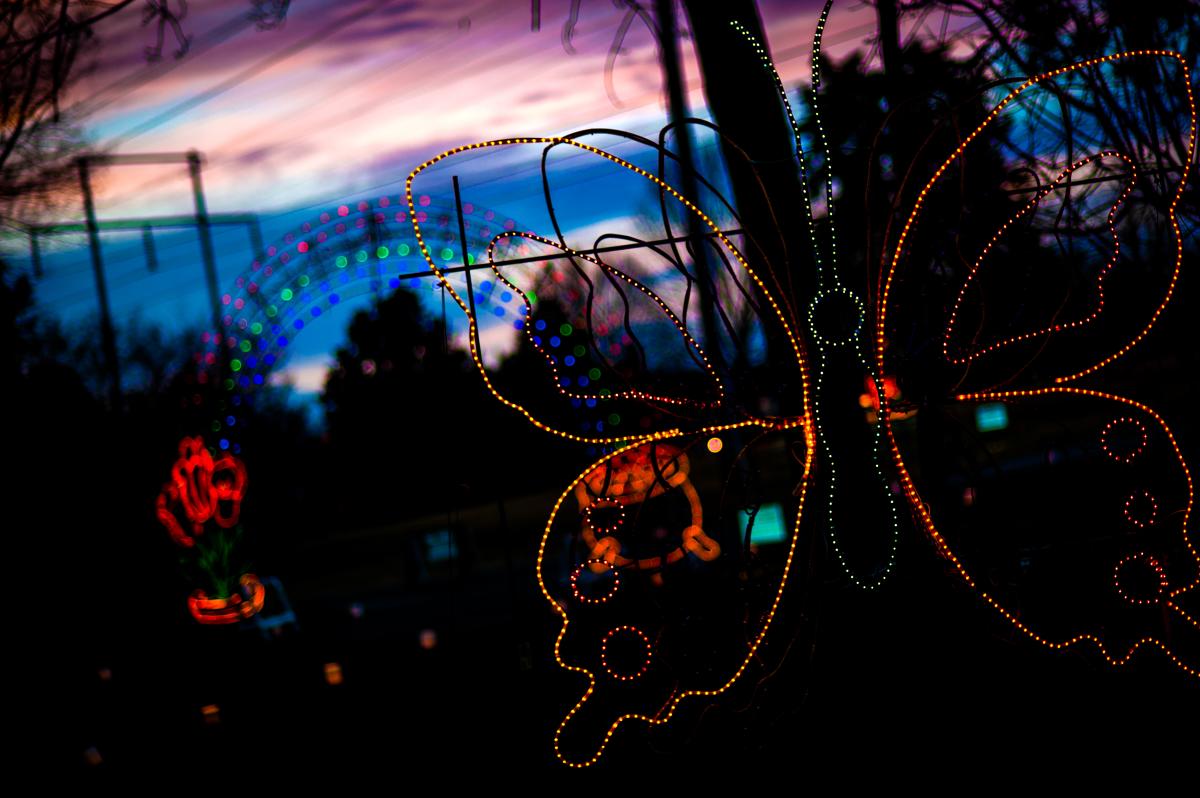 Huntsville is home to so many exciting events during the holidays, but for 26 years one of the most treasured traditions is the Huntsville Botanical Garden's Galaxy of Lights. What is the Galaxy of Lights? It's millions of lights that Clark Griswold only hopes to aspire to at Christmas. The Galaxy of Lights is two and a half miles of Rocket City engineering at its best.
This project that was started in 1996 has grown to feature more than 200 light displays and immersive holiday experiences. You can see everything from the twelve days of Christmas and butterflies to dinosaurs and traditional holiday sights like Santa and snowmen. Plus, during Walking Nights, you'll explore dazzling scenes that surround you with lights, lasers, and even (artificial) snow! No matter how cold it is, walking or driving nights let you leave with a warm and fuzzy feeling. 
Be Early
For the best experience at Galaxy of Lights Driving Nights, this family highly recommends going early in the season. If you plan on walking during Walking Nights, you should get your tickets in advance to guarantee admission. If you prefer to drive try to go in early December on a weeknight, and be sure to arrive right at opening time or a little before! This will help you to avoid long lines. Here are a few other tips we have gathered along the way: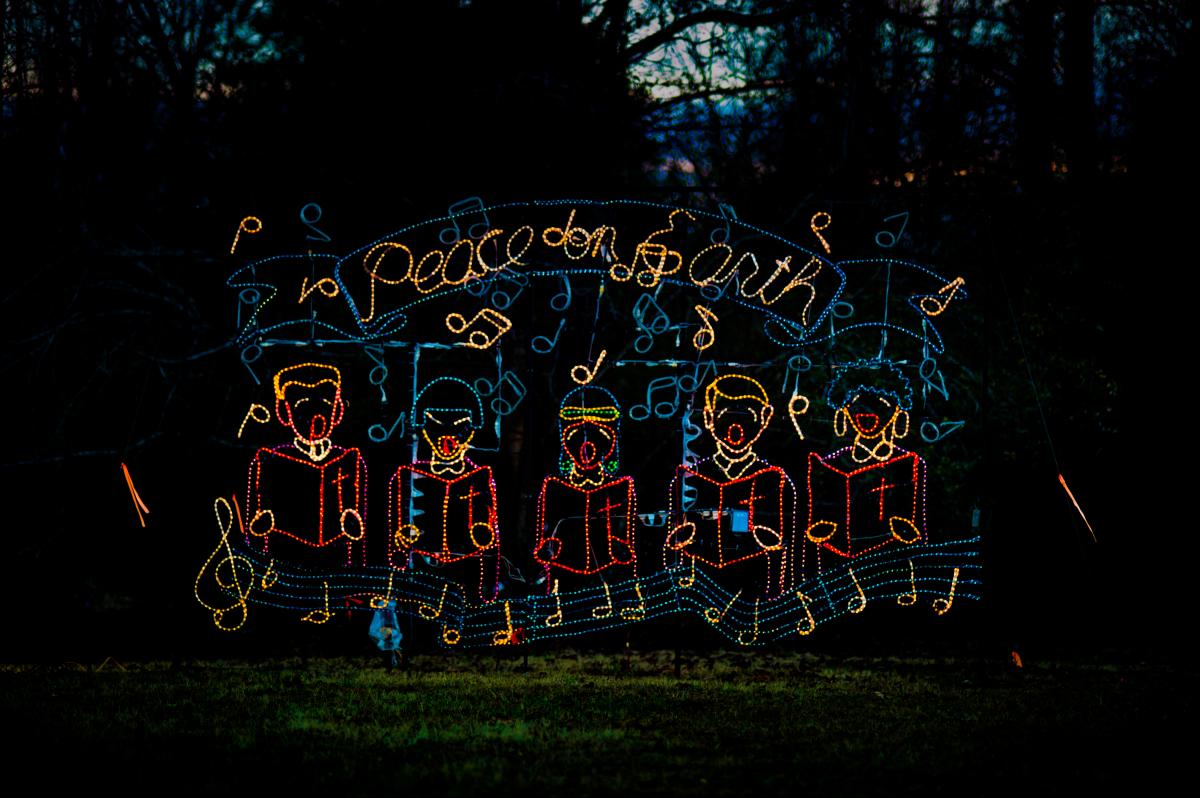 Grab dinner before or bring it along with you in the car (or pack drinks/snacks).
Make sure all your car windows are clean - you don't want to obstruct the view.
Everyone should take a potty break before going to Galaxy.
Cash helps move the line along faster - cards are accepted or purchase online.
Pups in the car are welcome, but Fido won't be able to get out.
Turn the radio to 98.5 for special Galaxy of Lights music and facts.
Make sure your headlights are off so everyone in front of you can enjoy the lights.
Carpool! Get the most for your money - Galaxy charges per car.
Clean your camera lens - a dirty lens can cause those light flares in photos.
Thank every person you see, many of them are completely volunteering their time in the cold.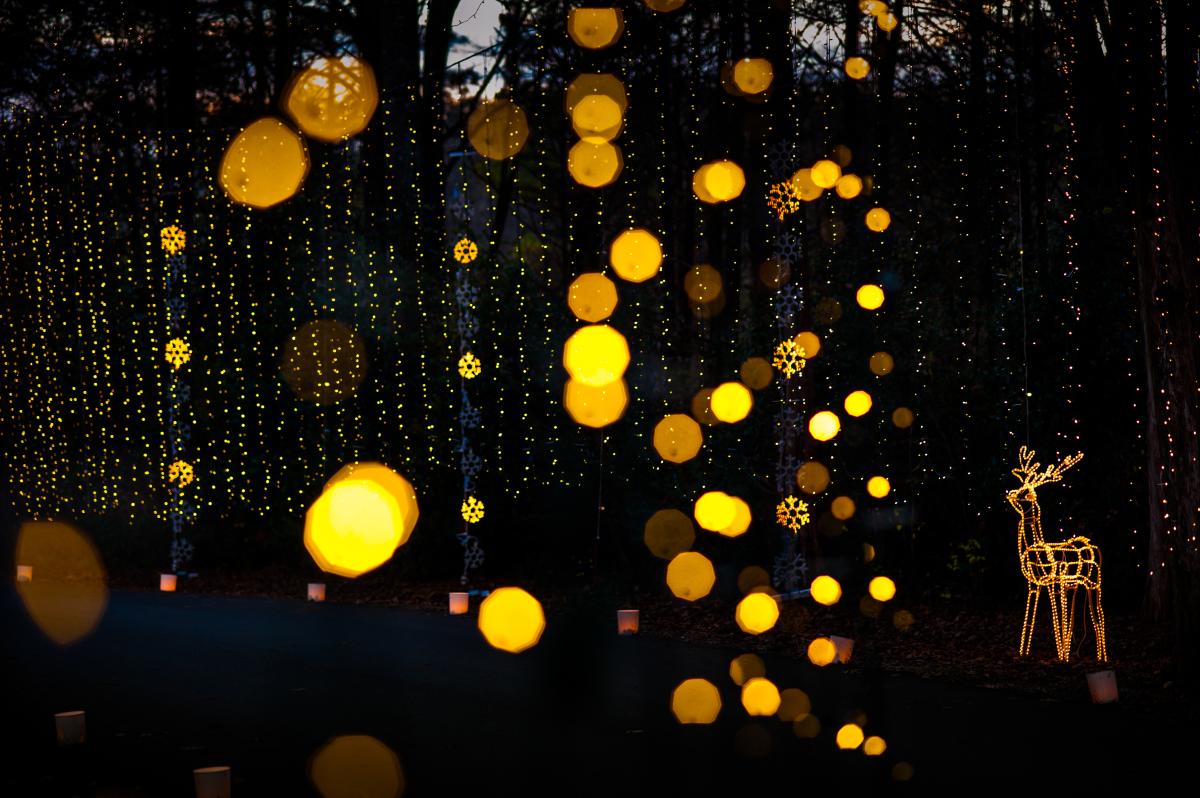 Galaxy of Lights is a family holiday tradition at our house. The money helps support the Huntsville Botanical Garden and that is a mission we can totally get behind. If you go to Galaxy of Lights and find yourself in a long line - that may not be moving very fast - just remember the reason for the season and that everyone is working very hard to make the line as efficient as possible. Just sit back and relax with your friends and family. Personally, we enjoyed a fun game of "Heads Up" while we waited (app on our phone). Make sure to add Galaxy of Lights to your list of holiday to-dos. It will become a family tradition in no time!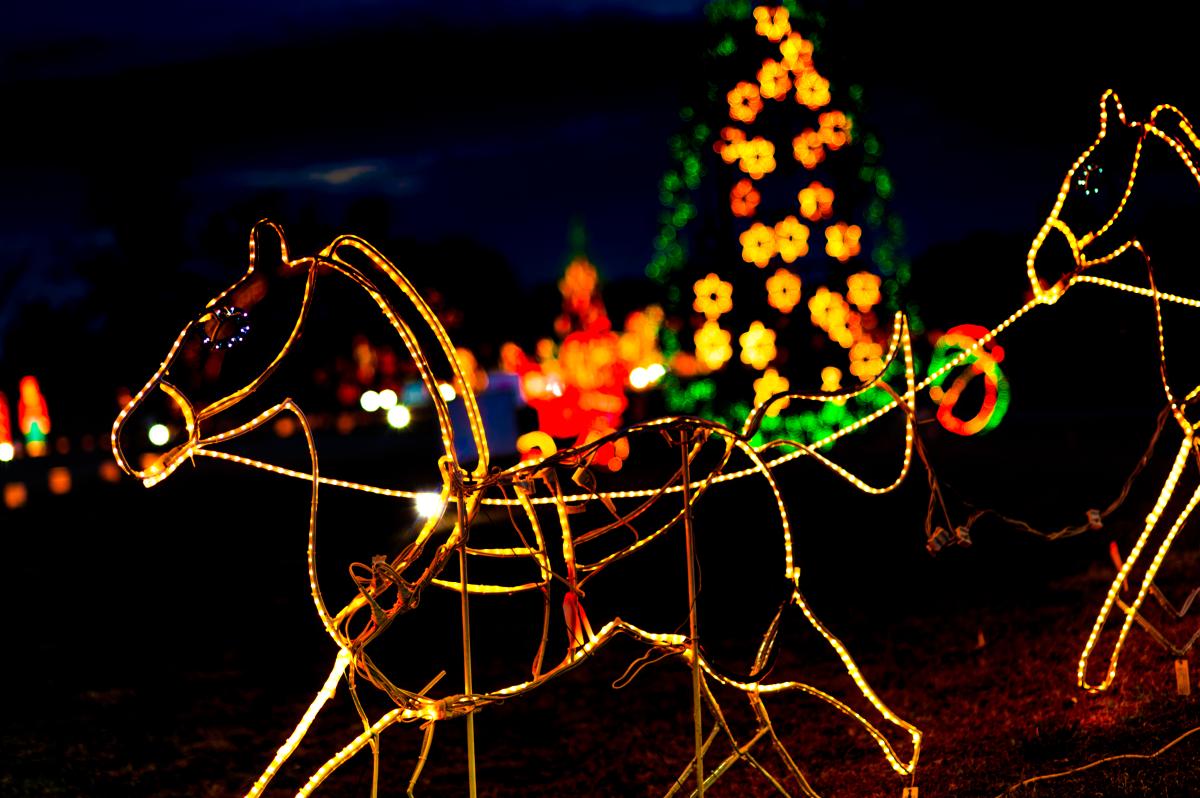 Walking Nights
November 11 - 28 (closed Thanksgiving Day)
5:15 - 8:30 pm (last admission). 
Driving Nights
December 2 - January 1 (closed Christmas Day)
 5:30 - 9:00 pm (last admission)
Dog Walking Nights 
Every Monday and Tuesday during Walking Nights (November 15, 16, 22, and 23).
5k Race
The Galaxy races are back! The Galaxy of Lights 5k Race and 3k Fun Run are your chance to experience Galaxy on a one-of-a-kind run (or walk!) through the displays.
Monday, November 29 at 6:00 p.m.
3k Fun Run
Tuesday, November 30 at 6:30 p.m.
WALKING NIGHTS
$13-25 for adults
$7-15 for children (Ages 3-15)
PASSENGER CAR
$20 - 30/car (up to 10 people depending on purchasing at the gate and peak nights)
Military Mondays: Receive $5 off at the gate with ID (Driving Nights only)
VANS & TOUR BUSES
$25 - $30 for up to 10 people, $3 for each additional person (tour bus driver is free)
For any additional questions, email them at info@hsvbg.org.