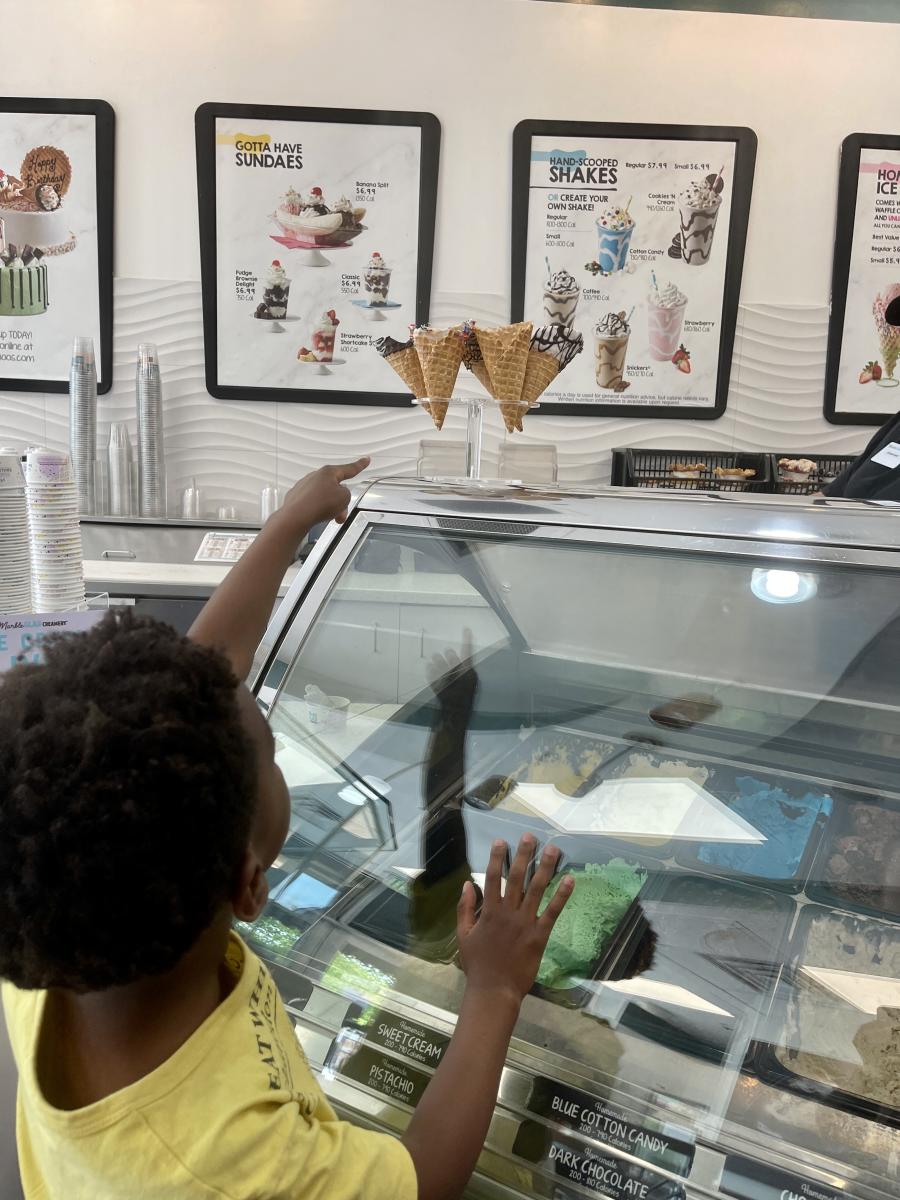 I scream, you scream, we all scream for ice cream!
I can't think of a time when ice cream hasn't created a moment of happiness in my or my kid's lives. As a kid growing up in Chicago, some of my fondest family memories are visiting the local ice cream shop, impatiently waiting in line and looking at the various flavors, and finally making it to the front to order and taking that first lick. It's a feeling I've longed to create in my kids' lives, and I have to say, it's even more fulfilling being on the other end of things as a parent. The few minutes of pure and carefree bliss they display are enough to feel up any momma's love tank for at least a day.
Marble Slab Creamery is the spot for happy faces and excellent ice cream with warmer weather on the horizon!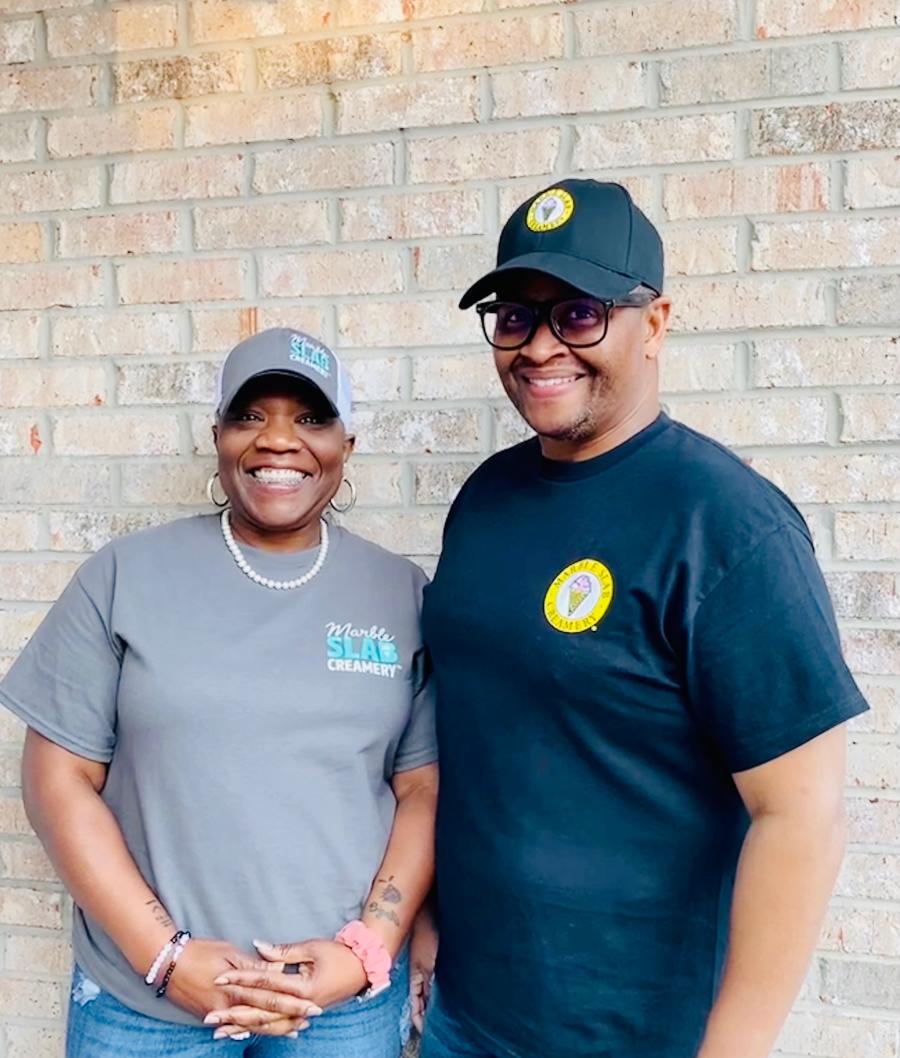 Yashica Smith and her family are the new owners of Marble Slab Creamery (formerly Maggie Moo's). Together, they're on a mission to leave a legacy for their children while serving joy to the community. It's only fitting that they do so through ice cream because this very spot has played a vital role in Yashica's happiness. During their early days in Huntsville, Yashica often enjoyed ice cream at the former Maggie Moo's and discovered that those small moments made her smile. 
Outside of the smiling faces and friendly staff, what sets Marble Slab Creamery apart is the freshly made in-house ice cream and unlimited free toppings. With toppings ranging from sprinkles to marshmallows, Kids and adults are free to create whatever masterpiece mixture their heart desires. If your kids are anything like mine and always want all the toppings, you will appreciate not having to shell out extra money for them here.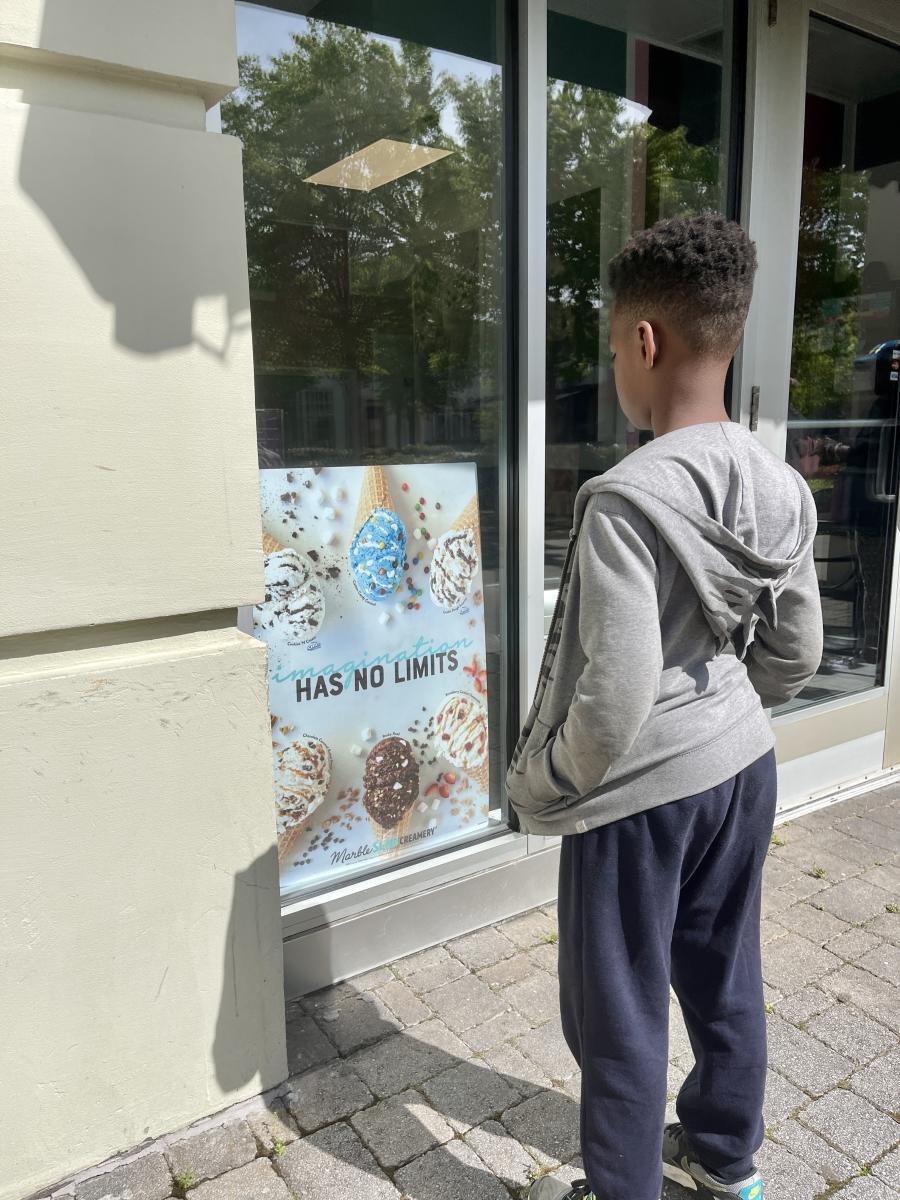 Marble Slab offers ice cream cakes and Yashica's favorite, the Crowd Pleaser. Are you looking for a hostess gift or a unique contribution to a book club or a family outing? The Crowd Pleaser is sure to be your new and favorite option. Depending on the size you select, you receive 4-6 quarts of ice cream and mix-ins, allowing friends and family to create their famous slab creation at home. 
While Marble Slab loves seeing their customers in-store, they also love bringing their delicious ice cream to you. You can find their food truck at many local festivals and events and even reserve it for your gatherings and parties. 
"Serving you happiness one scoop at a time!"
Wherever you choose to enjoy Marble Slab, know that you'll enjoy a moment of sweet and joyful bliss!
Find Marble Slab Creamery at Bridge Street Town Centre - 350 The Bridge St Suite 112, Huntsville, AL 35806