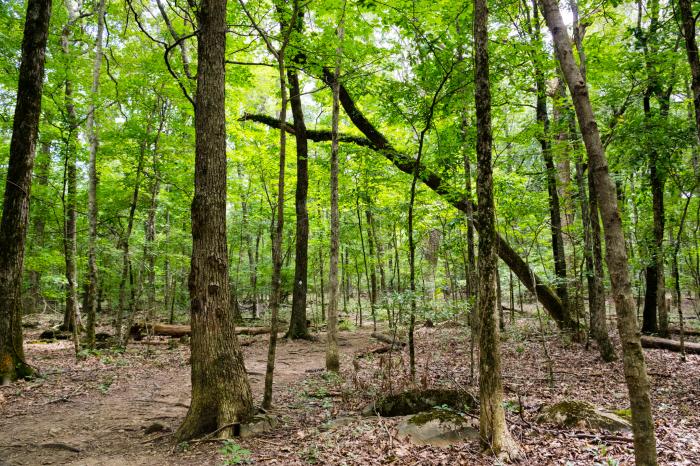 One of the many great properties managed by the Land Trust of North Alabama, Blevins Gap Nature Preserve features 10.5 miles of trails and preserves 971 acres on the Cumberland Plateau.  Nature lovers will enjoy meandering through the southern Appalachian oak-hickory forest, and local history buffs will note that some of the trails follow the original Spacewalk Trail developed by the Boy Scouts in the 1960s as a training ground for the Appalachian Trail, and stretched from Ditto Landing all the way to Monte Sano.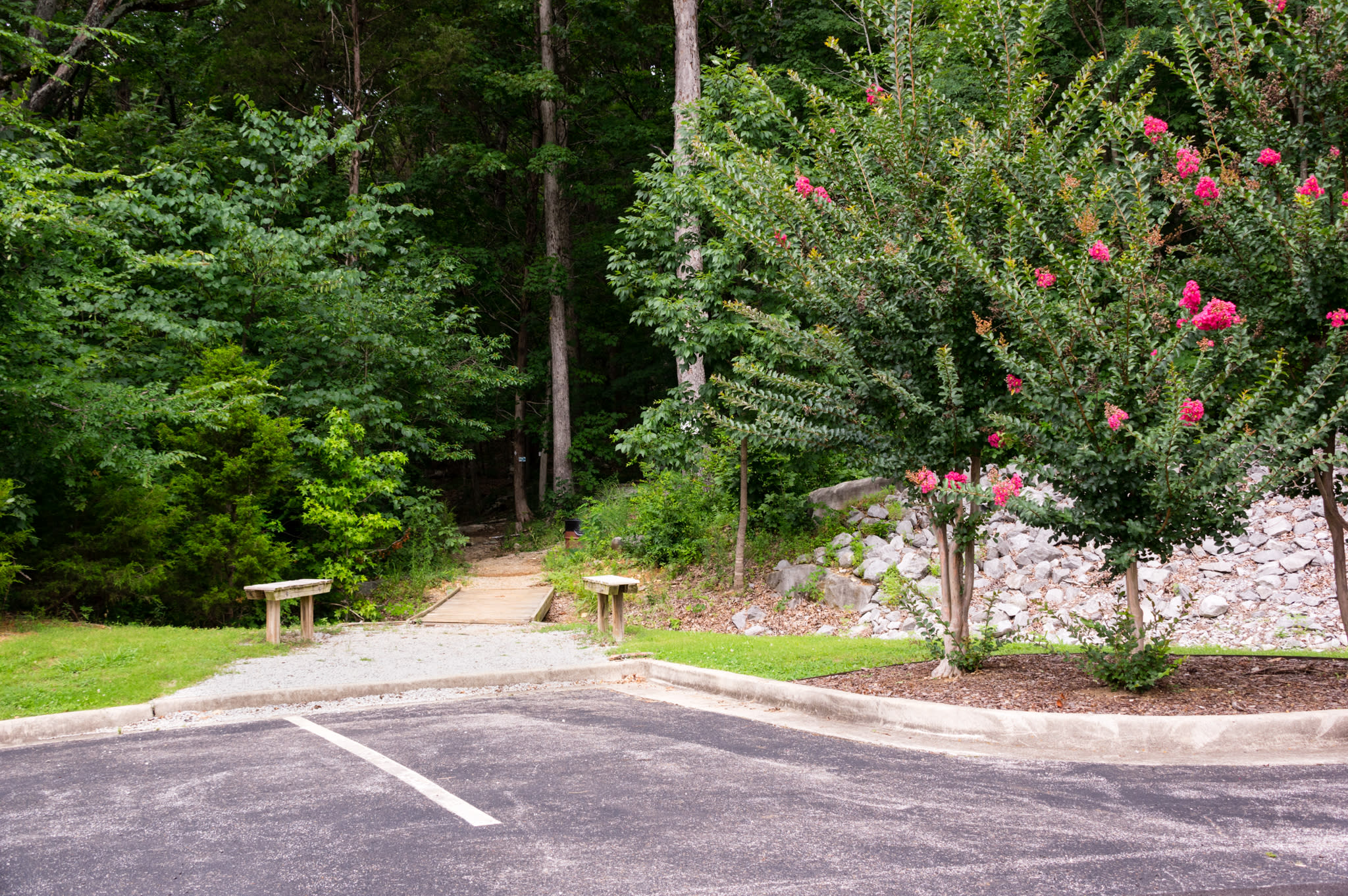 Blevins Gap has two trail heads.  The Huntsville Mountain trail head is in the parking lot of the Southeast Huntsville Church of the Nazarene on Cecil Ashburn Drive, a trim brick church located on the left hand side as you head east over the mountain.  The Fanning Trail switchbacks up an aggressive elevation change and is a moderately challenging climb before leveling out.  This lower trailhead is shorter, but shadier and cooler in the summer.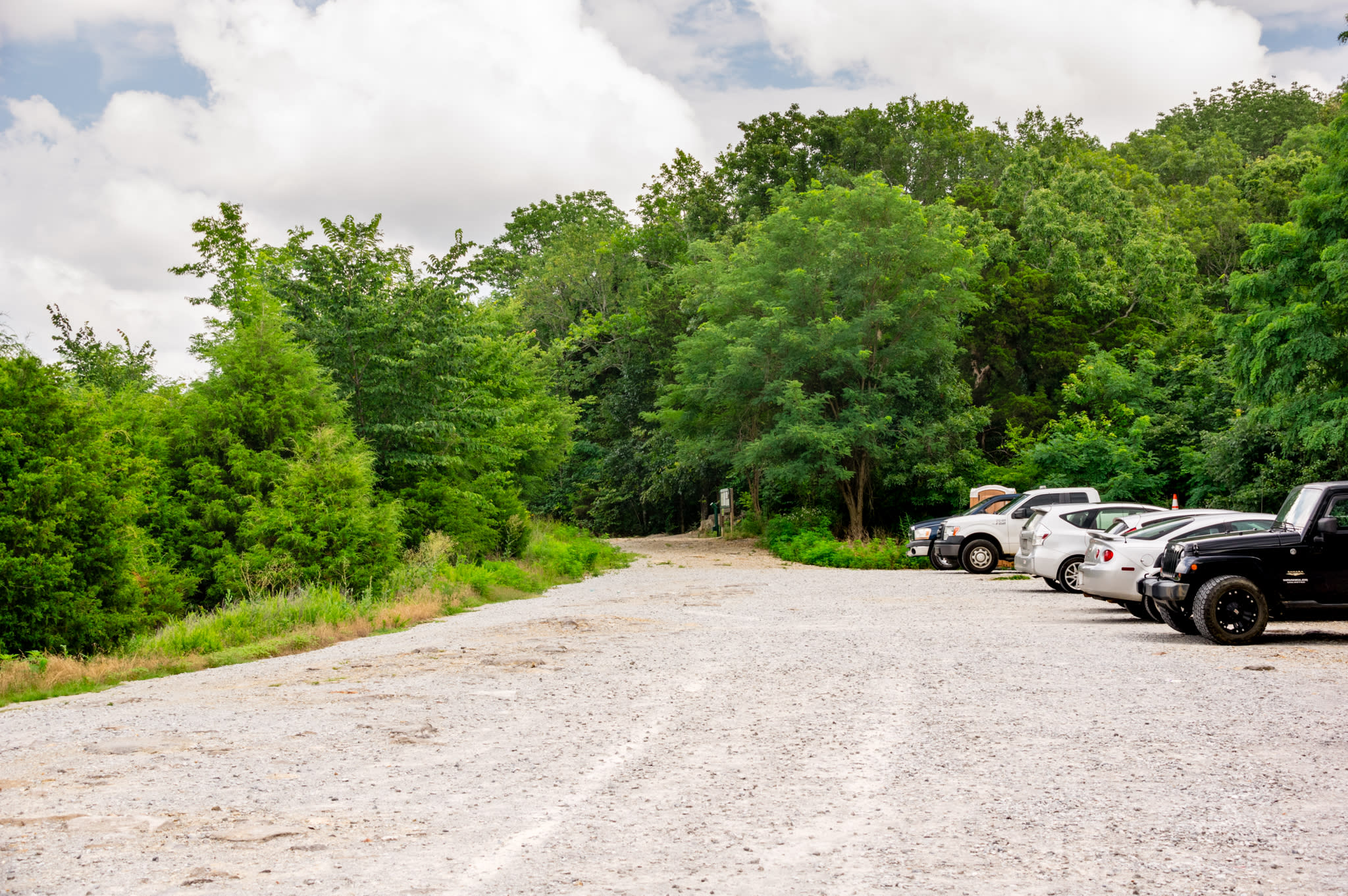 To get to the Blevins Gap trailhead, continue east on Cecil Ashburn passing the gap.  At the next peak, look for the turnout on the right to the gravel parking lot.  This section of the preserve is more popular and offers much longer trails.  Make it all the way to the top for scenic overlooks of both side of the ridge.  These overlooks are one of the best places to view north Alabama's (brief) fall foliage season too!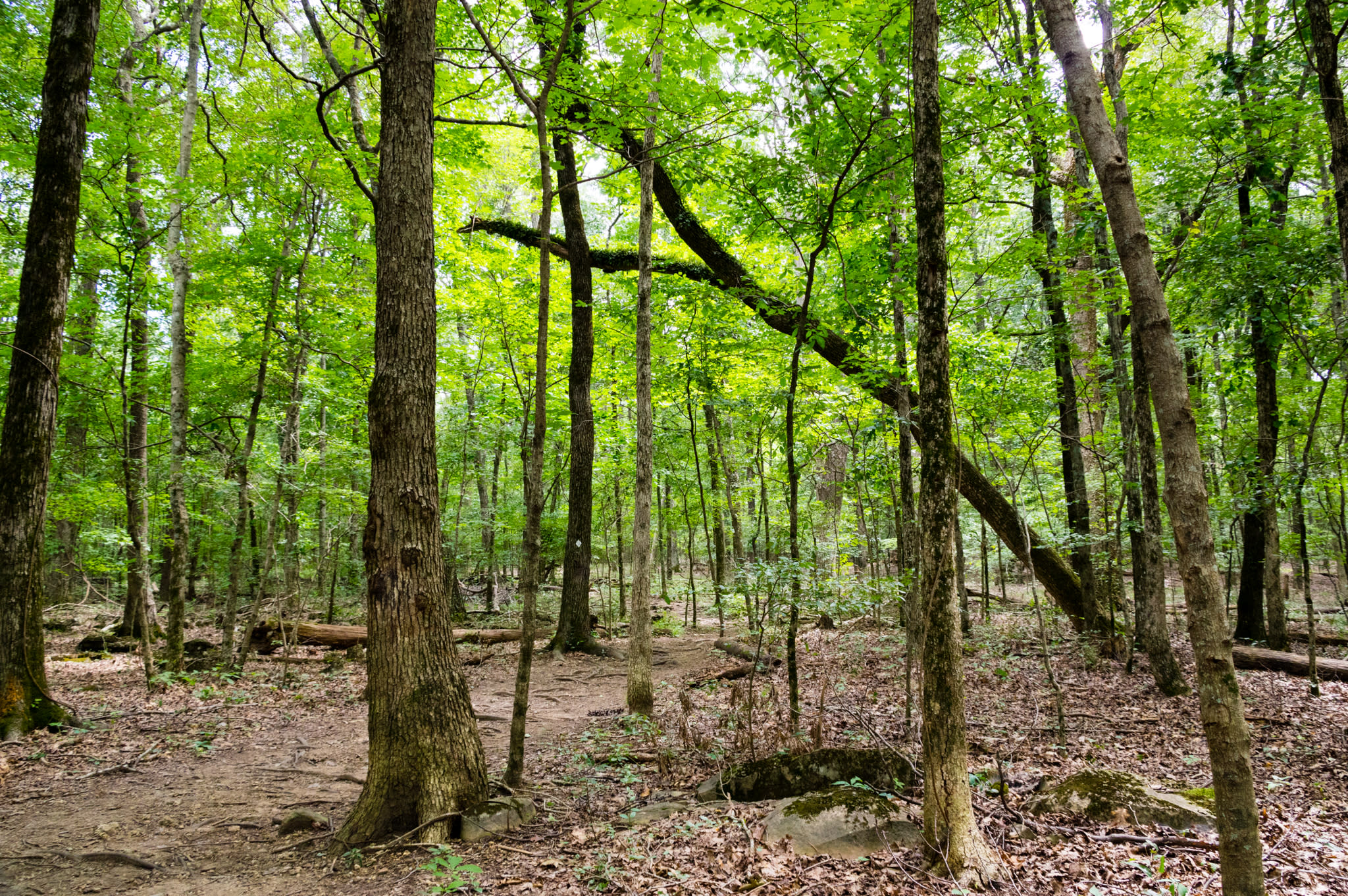 All of the trails on Blevins Gap are of moderate difficultly, mostly due rocks, roots and other uneven terrain, so sturdy shoes and long pants are recommended.  Leashed pets, mountain bikes and hikes are all welcome on these trails, and access is free.  Be sure to bring lots of water, and don't forget the bug spray and sun screen.
Save