Huntsville, Alabama, has a diverse selection of event venues for all styles and preferences. While our list was already top-of-the-line, our venues have kicked it up a notch by expanding, refreshing and innovating what they have to offer for special events, conferences and meetings. Check out the exciting new additions!
Welcome to The Top

The Top
The Top is a premiere event space located in the center of Downtown Huntsville. Reopened in 2016 and located on "the top" floor of the PNC bank building, The Top provides an incomparable view of Huntsville's beautiful downtown and beyond. The Top can hold up to 275 people in its 3,000 square feet of space that includes the grand room and two outdoor terraces. Amenities include a full catering kitchen, tables and chairs, and covered parking for guests. Event planning services packages are available for purchase as well. Impress your guests by utilizing this space for dinner parties, weddings and celebratory events. The Top is unique in that it has a central downtown location near the Von Braun Center, Big Spring Park, restaurants, bars and Huntsville's nightlife. The Top describes the venue's "blank canvas" appeal, allowing the space to be decorated and themed in any way the host envisions while highlighting the view of Downtown Huntsville.
The Summit IV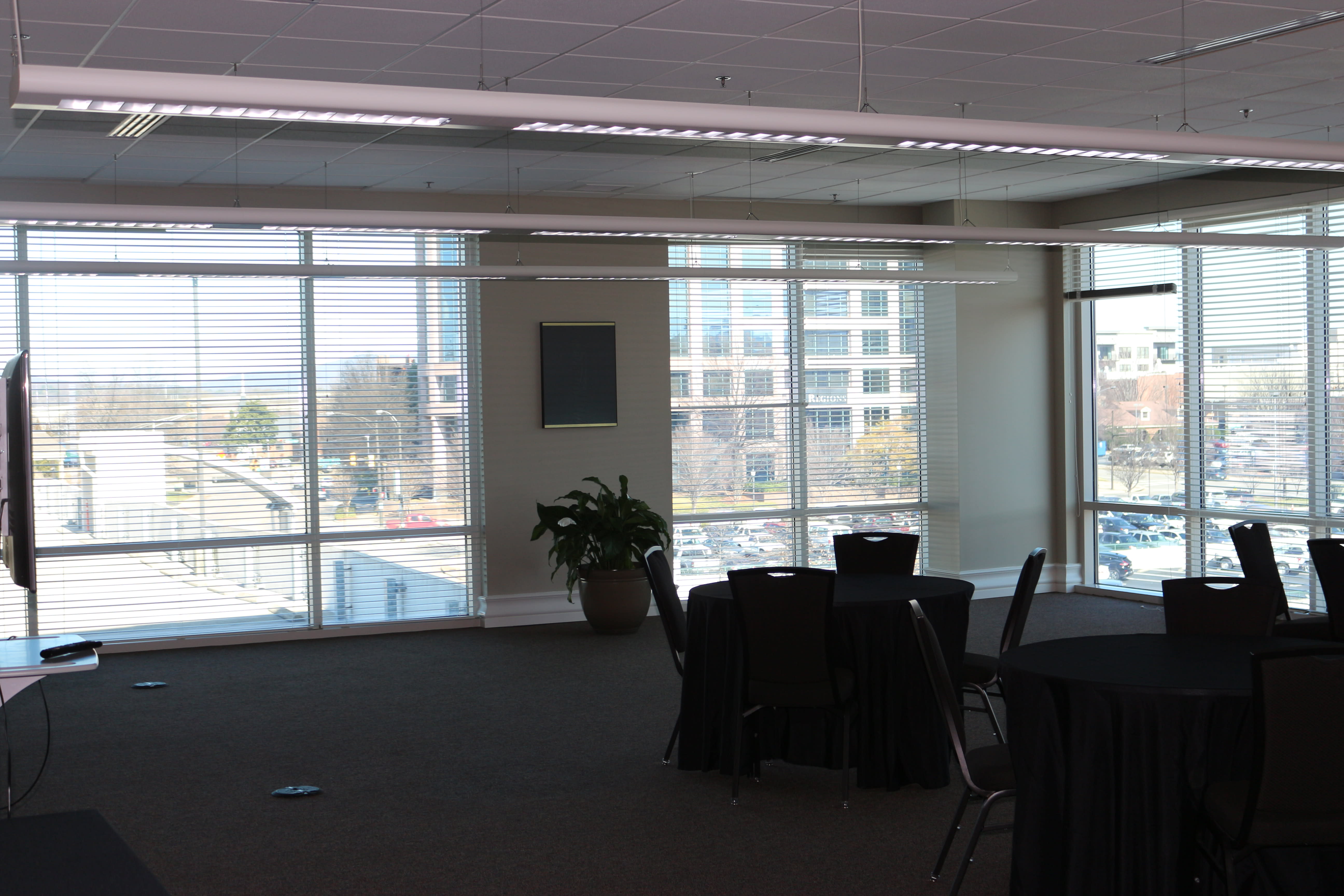 The Summit IV is a gorgeous setting for meetings on the floor below The Top. This space would be perfect for corporate luncheons, breakout sessions and presentations. The Summit IV has a large meeting room with a kitchen/break room area attached, providing an easy flow between catering and attendees. This space can comfortably host around 75 attendees along with a TV, podium, furniture, etc. The Summit IV also has office space available for rental with large windows overlooking Huntsville's Big Spring Park for a refreshing view.
For more information about The Top and the Summit IV, check out their website www.thetophuntsville.com, or contact Kim Mayo (kim@thetophuntsville.com) and Nicole Westendorf (nicole@thetophuntsville.com) with any questions.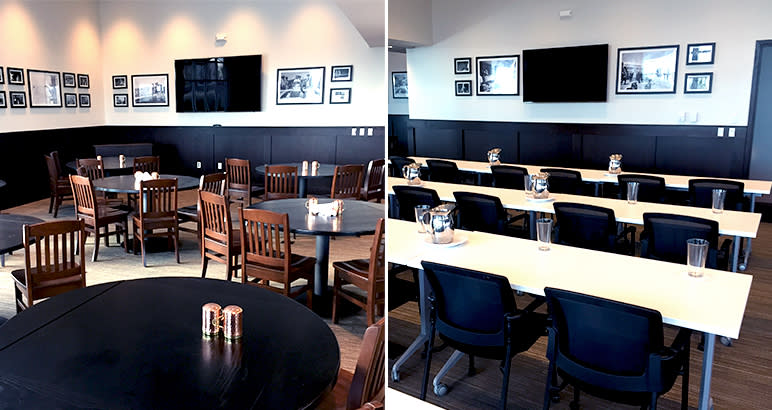 Photo Credit: Redstone Gateway
Redstone Gateway is a brand new facility that opened in October of 2016.  The Conference & Dining Center is home to several meeting rooms and a dining area for luncheons. These spaces come with high speed internet, free guest wifi, IT/audiovisual support onsite, event materials, complimentary stationery, and professional support provided by Redstone Gateway. This facility has a variety of unique restaurant options on the campus, as well as parking and a business park for guests. The TownePlace Suites Huntsville West/Redstone Gateway, an extended-stay hotel located just outside of Arsenal Gate 9, provides all the comforts of home to out of town guests in convenient proximity to conference amenities. Bonus: the funds of leases and rentals of Redstone Gateway go back to the U.S. Army to provide capital for projects on Redstone Arsenal. 
For more information go to www.redstonegateway.us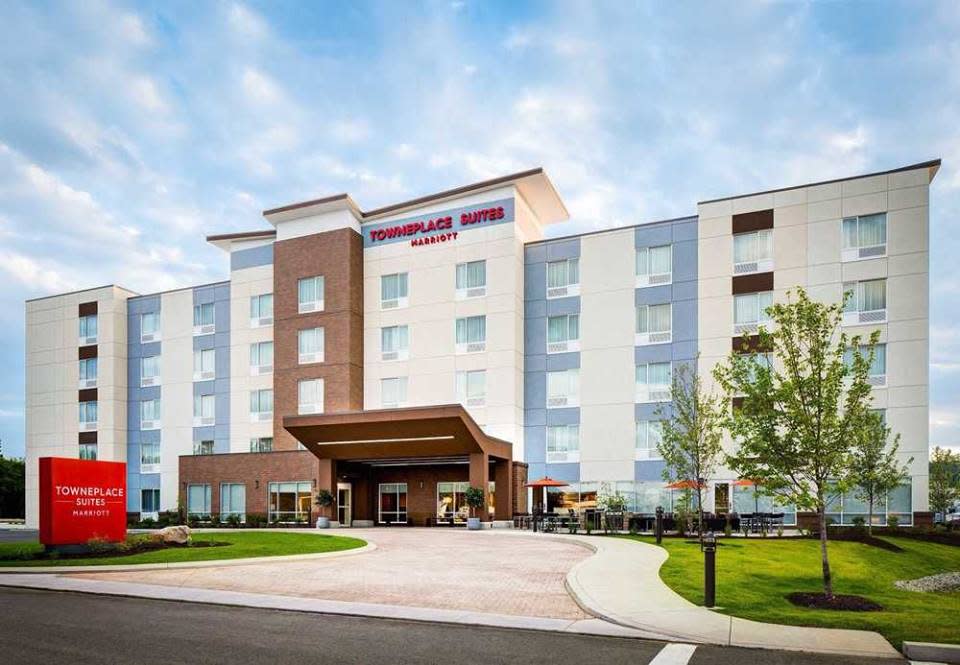 A.M. Booth's Lumberyard Expansion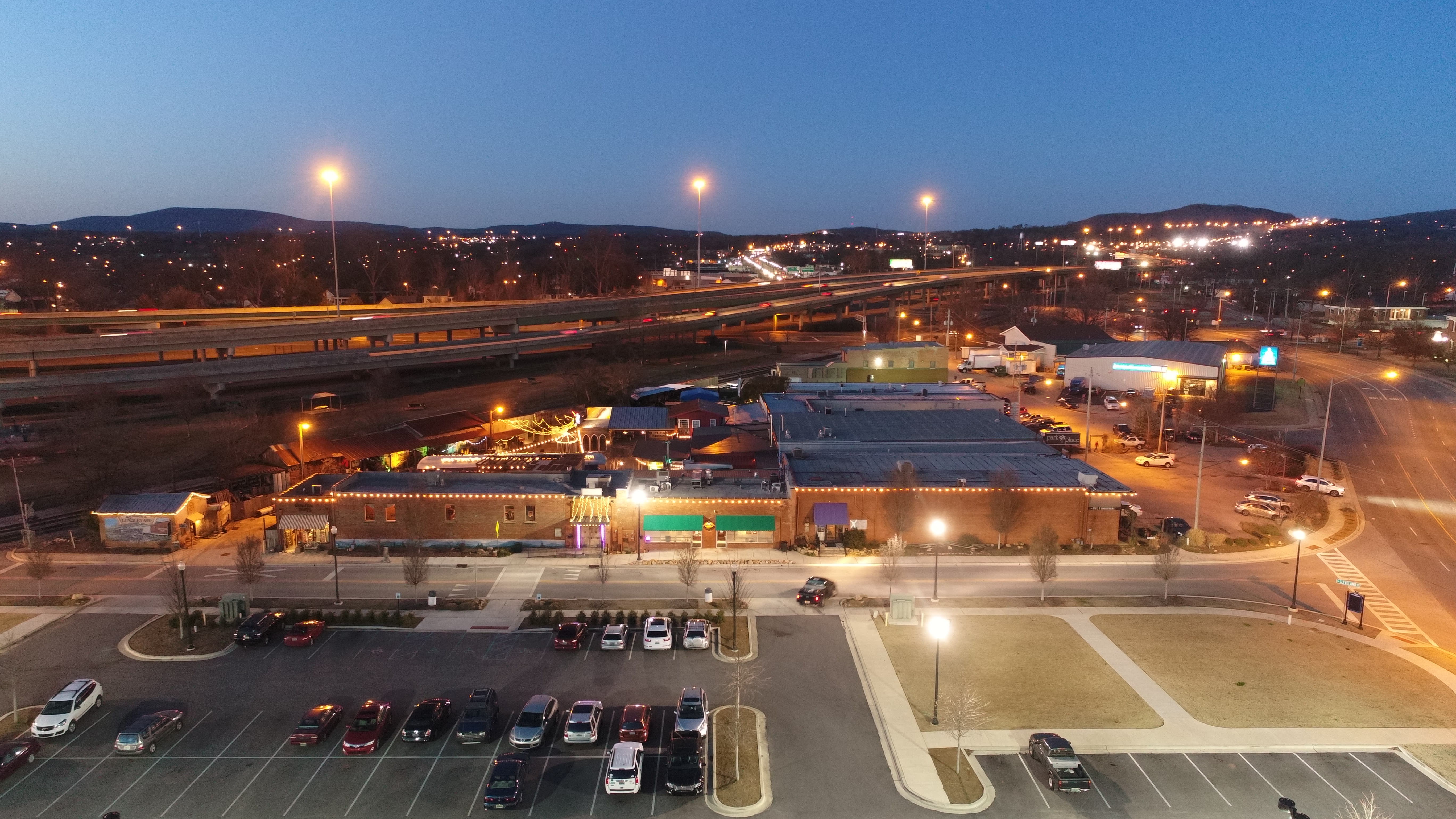 A.M. Booth's Lumberyard has gone through several transformations over the years and is now one of Huntsville's top event facilities. The growing venue now has over 10,500 sq. ft. of private event rental space and will continue to expand in the future. This fascinating venue provides food and alcohol for all events taking place throughout the facility. Chef Ruth delivers an incredible menu that will blow away everyone in attendance.
The Train
Coming soon! An old train car is in the process of being converted to a "dining car." The Lumberyard is excited to open this unique space as a family-style option with a special set menu that will change weekly. Stay tuned for the opening of this gem!
The Banquet Hall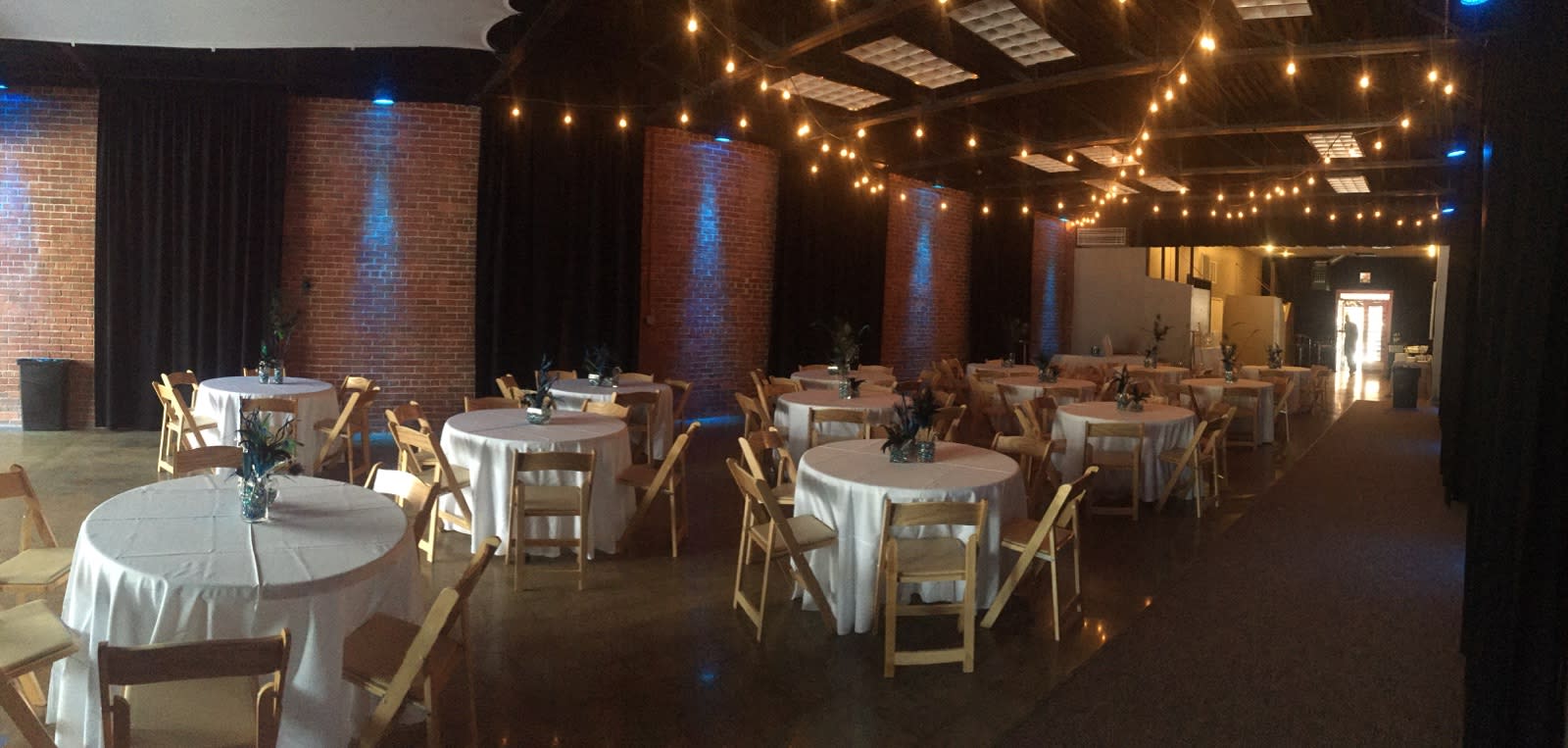 This is the newest space in the expansion of the property. It can hold around 120 people and is a perfect spot for corporate functions, rehearsal dinners, weddings and special events. The Banquet Hall has a stage, dance floor area, private entrance and bathrooms, bar services, projector screens and audio speakers, and air conditioning/heat.
The Courtyard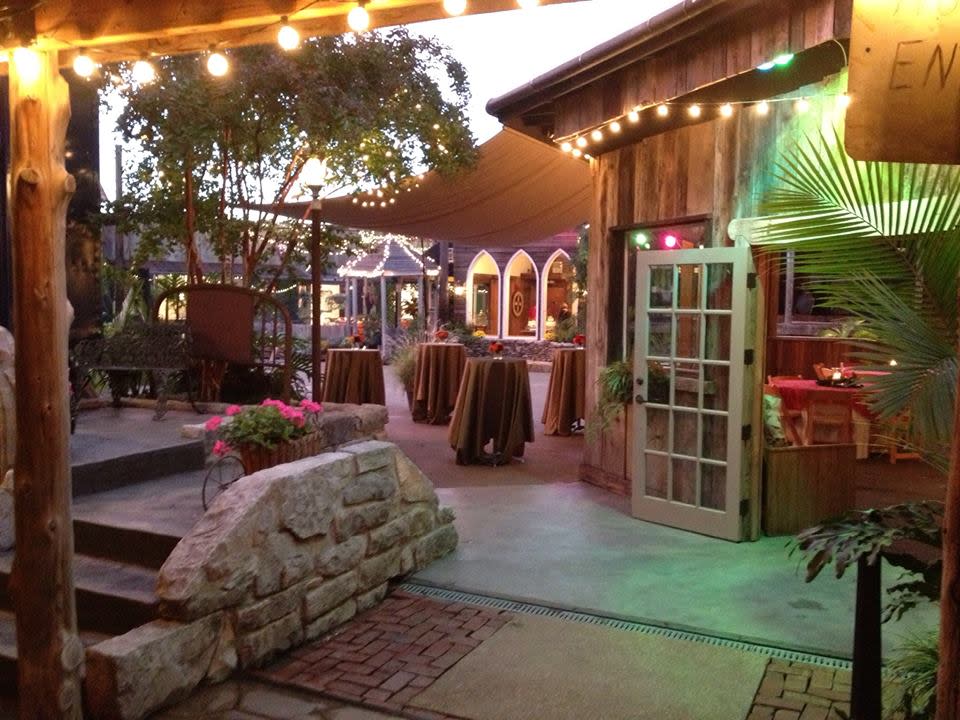 Photo Credit: A.M. Booth's Lumberyard
The Courtyard is the classic outdoor area in this venue. It includes areas such as the open-air stage area - The Veranda and Booth's Alley, a cozy, secluded section of the venue for games. The gorgeous outdoor space can hold 400-500 people maximum. Amenities include a stage, dance area, tables and chairs, a VIP room, speakers, fountains, bar service, restrooms and event assistance. A.M. Booth's Lumberyard is decorated with antique, eclectic decor that gives events a unique and memorable charm.
For more information go to www.amboothslumberyard.com, or contact Jessica Bolling at lumberyard.events@gmail.com with questions.
One of Huntsville's most loved attractions has expanded their facilities. The Huntsville Botanical Garden opened the doors to its brand new Guest Center the beginning of April. The new Guest Center features not only an improved, efficient, welcome area, but additional event rental facilities, meeting rooms, a cafe and gift shop. The Guest Center will wow guests as soon as they arrive on the property and the brand-new event facilities will continue to impress them throughout their time at the Garden.
The new check-in area, The Atrium, is a 3,500 sq. ft. space designed to make arrival efficient and seamless for all guests, including those with strollers or in wheelchairs.
Table Restaurant is the new sustainable, farm-to-table restaurant residing in the new Guest Center. The restaurant has an onsite urban kitchen garden allowing over 70% of the restaurant's waste to be recycled. Table Restaurant will also offer unique catering options for events hosted in the Garden! Give your guests a meal they will feel good about.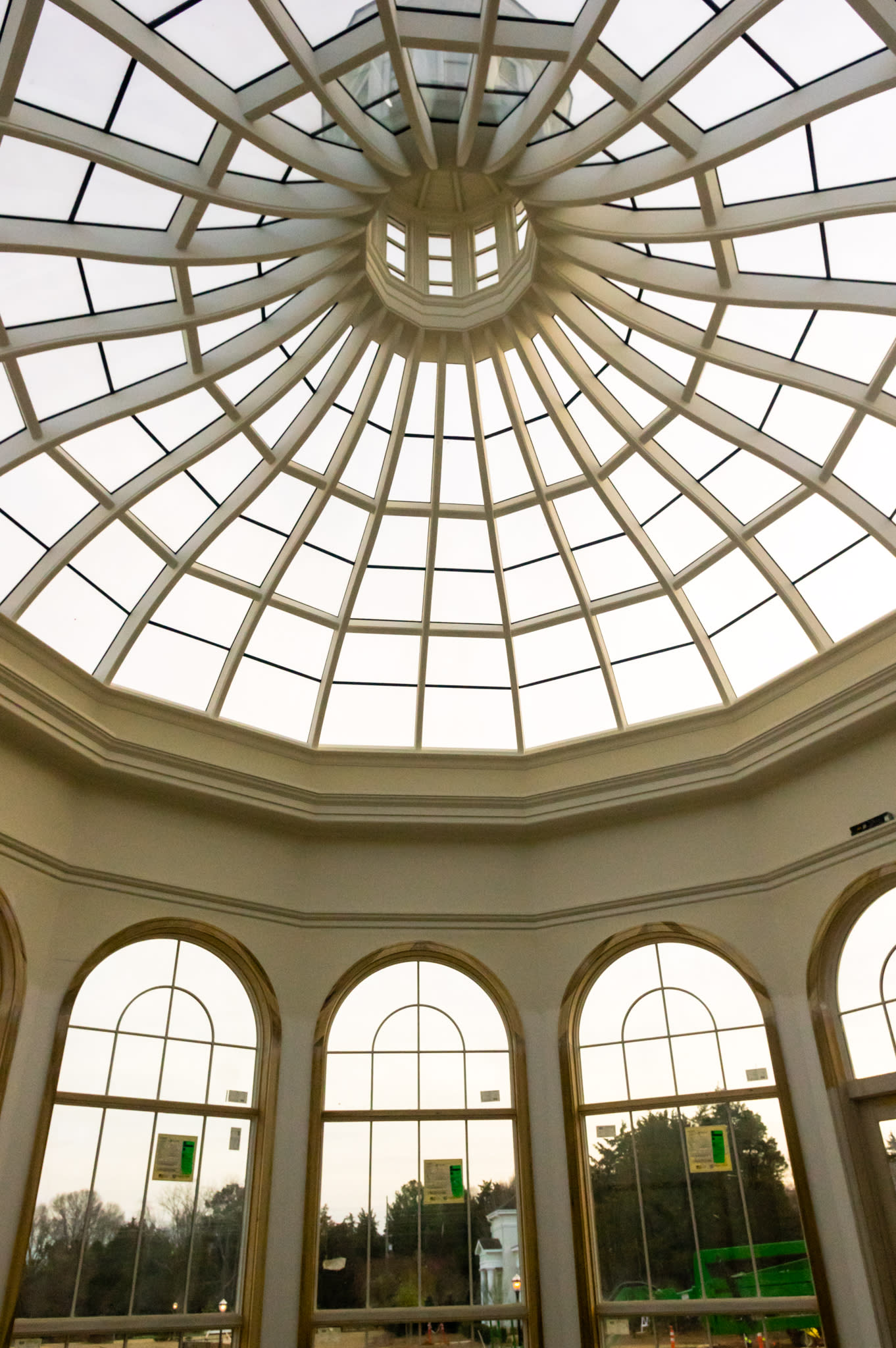 The new meeting spaces in the Guest Center include:
The Grand Hall
This private event area is perfect for large special events, weddings, and meetings with room for up to 350 seated attendees. The Grand Hall has an attached full catering kitchen, private dressing rooms for brides and grooms, restrooms, coat rooms, and a separate covered entrance. Event guests will enjoy the experience of a private event with garden views.
The Carriage House
This space is an area with the potential to open up along both the east and west ends of the facility. The Carriage House can host up to 200 people in a casual setting with stunning views of the Garden's grounds.
The Conservatory
This smaller, glass space can hold up to 40 guests and is ideal for intimate weddings, special luncheons, or gatherings.
The Second Level Mezzanine
This upper level area of The Atrium is an intimate gallery space with a balcony and conference room.
For more information about these new, lovely spaces go to hsvbg.org.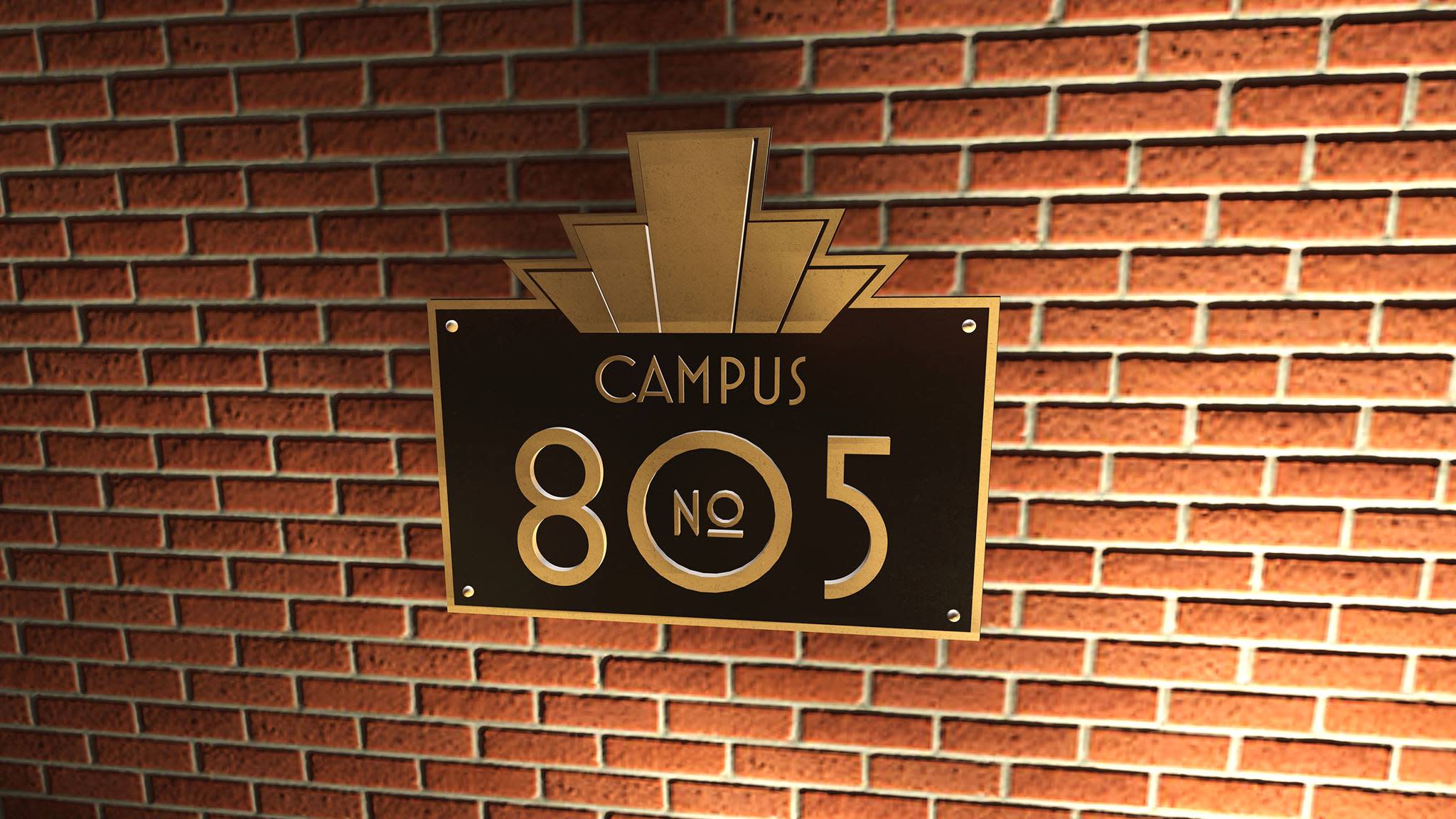 Photo Credit: Campus No. 805
Allow your attendees to throw back to their glory days in Campus No. 805, an old middle school transformed into an entertainment district with breweries, eateries, a bar, and other local businesses. This one of a kind venue has several spaces to host parties, meetings, weddings, lunches and dinners. Event attendees can grab a local beer and bite to eat once business has concluded. Campus No. 805 is a cutting-edge project and is quickly growing into a local hot spot.
Campus Cafeteria
This former cafeteria can satisfy your event needs as one of the largest meeting rooms in Huntsville. This space can seat 400 guests and over 1,000 standing. The room has a stage and a surround sound system. The attached patio area will also add a refreshing outdoor element for event attendees. This is a perfect location for receptions, corporate meetings, and trade shows.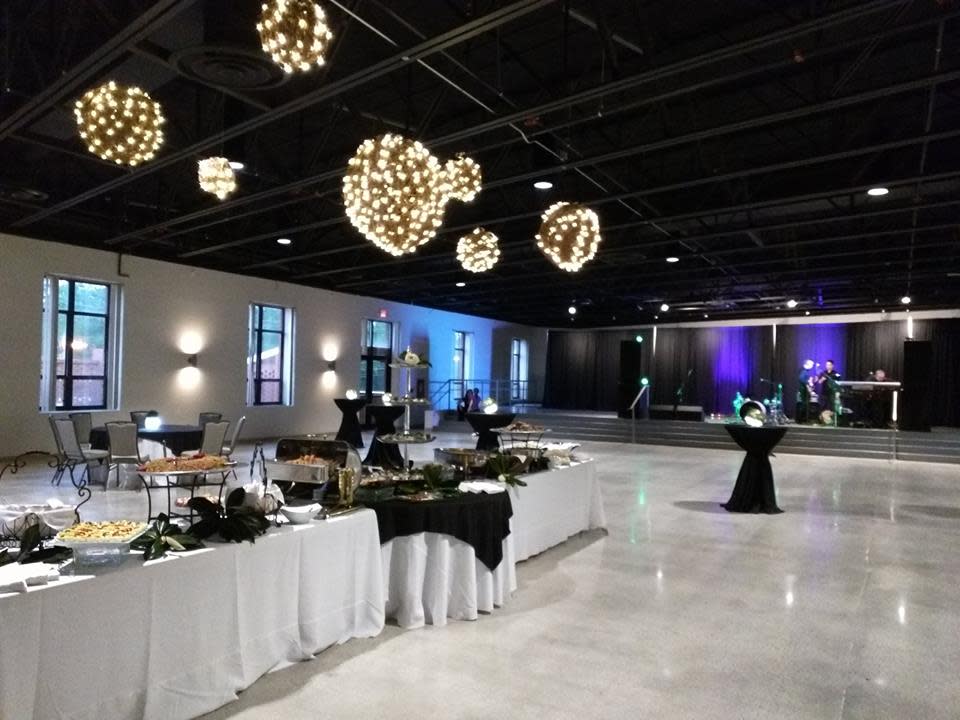 Photo Credit: Campus No. 805
Detention Hall
The Detention Hall is best for luncheons, business meetings, and presentations. It would also work as a breakout room for conferences in addition to some of the other meeting space in Campus No. 805. The Detention Hall can hold up to 63 seated guests.
Teacher's Lounge
This formerly (and presently) VIP lounge is a unique space that can be used as a hospitality suite or a bride's room. The Teacher's Lounge has a wet bar and full-length mirrors. This space can hold 18 tables.
Audio/Visual Room
The revamped A/V room is a rare space perfect for presentations and meetings. Allow the wide screen, projector, and laptop-accessible space to impress your next attendees.
For more information on this one-of-a-kind venue, go to campus805.com.
Keep these incredible spaces in mind for your next event or meeting. Let us know your favorite spots to host meetings in the comments below!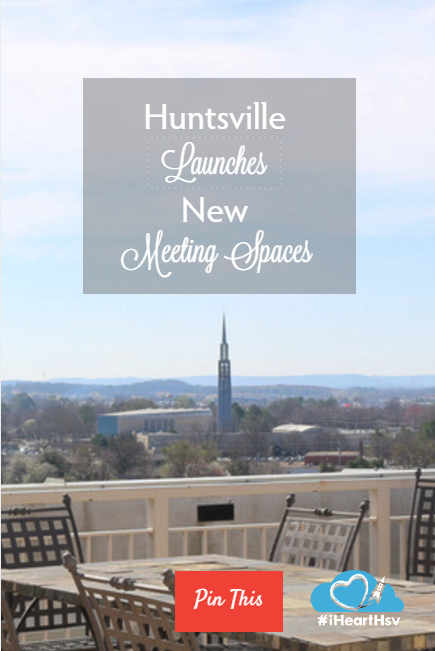 Save