It's no secret that I'm a huge Swiftie (read: massive Taylor Swift fan.) I'll never get over how I couldn't secure tickets to her incredibly successful Eras Tour, so I decided to eat my feelings—and take you along with me for a trip down sandwich lane to celebrate National Sandwich Month.
Whether you're looking to try out the new restaurants lurching toward your favorite Rocket City, or the ones where you'll come back every time because they never go out of style—I've got you covered with Huntsville sandwich spots for every Taylor Swift era. And expect the MOST easter eggs along the way!
Dallas Mill Deli - The "Taylor Swift "Taylor Swift Era
When you think of the OG Taylor Swift album, I hope you think of a favorite Huntsville lunch spot-- Dallas Mill Deli.
Dallas Mill prides itself on being Huntsville's hometown deli. Feeling a BLT? Grilled cheese? Chicken salad sandwich?
If you've been wishing on a wishing star for all kinds of options, rejoice!
You absolutely cannot go wrong, so don't expect any teardrops on your guitar.
When you think about the menu—you'll think happiness. And, the prices are the kind of flawless I wish I could be.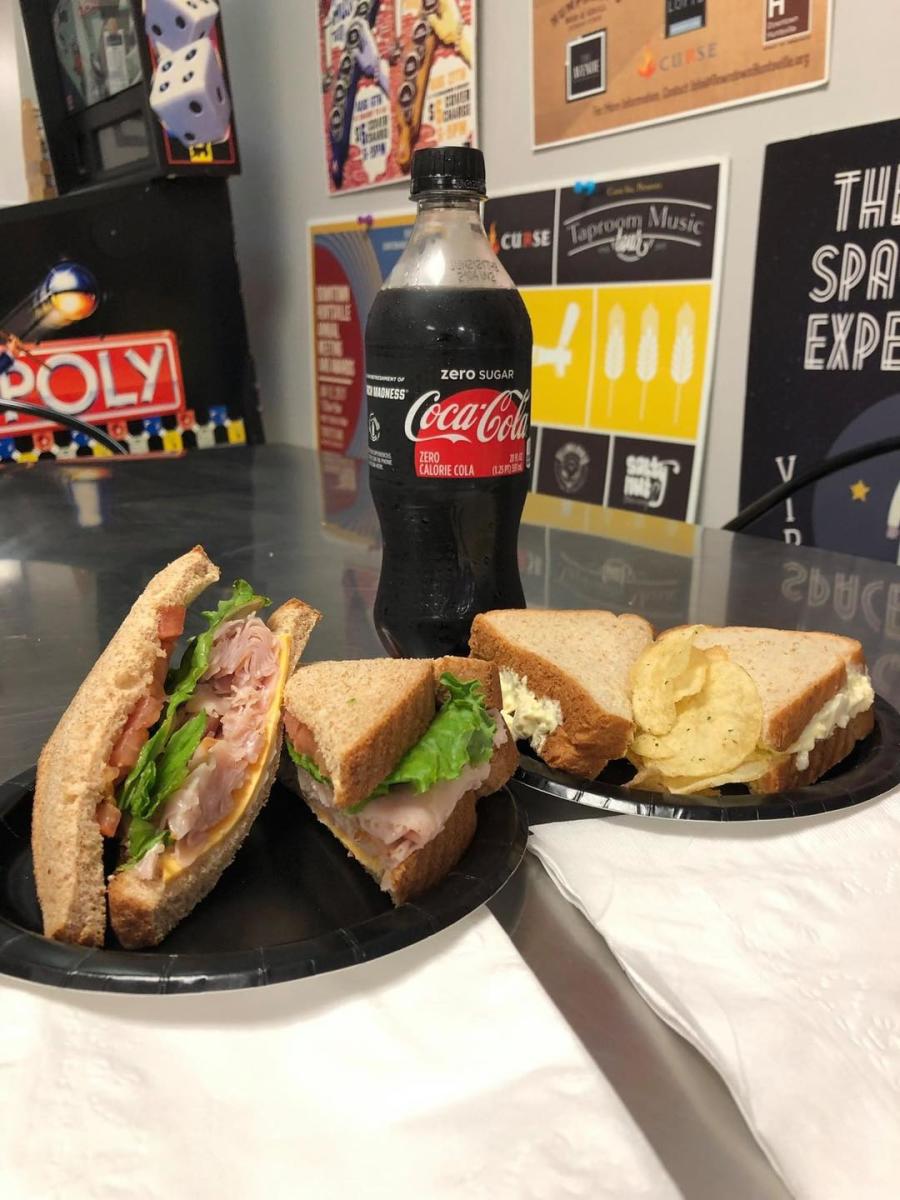 Image Credit: Dallas Mill Deli 
Superchix-- The Fearless Taylor Swift Era
The Superchix chicken is untouchable—it's a real love story, if you will, about what I love most: chicken and frozen custard. Baby, just say "Yes!"
If you're fearless, go for the Nashville hot chicken sandwich! Or, jump, then fall into the cheesy bbq sandwich. Pair it with a cup of Dutch chocolate custard or a hand-spun milkshake to have the best day! I can't help thinking this is how it ought to be. So, all there's left to do is run to find out what's on the other side of the door at Superchix.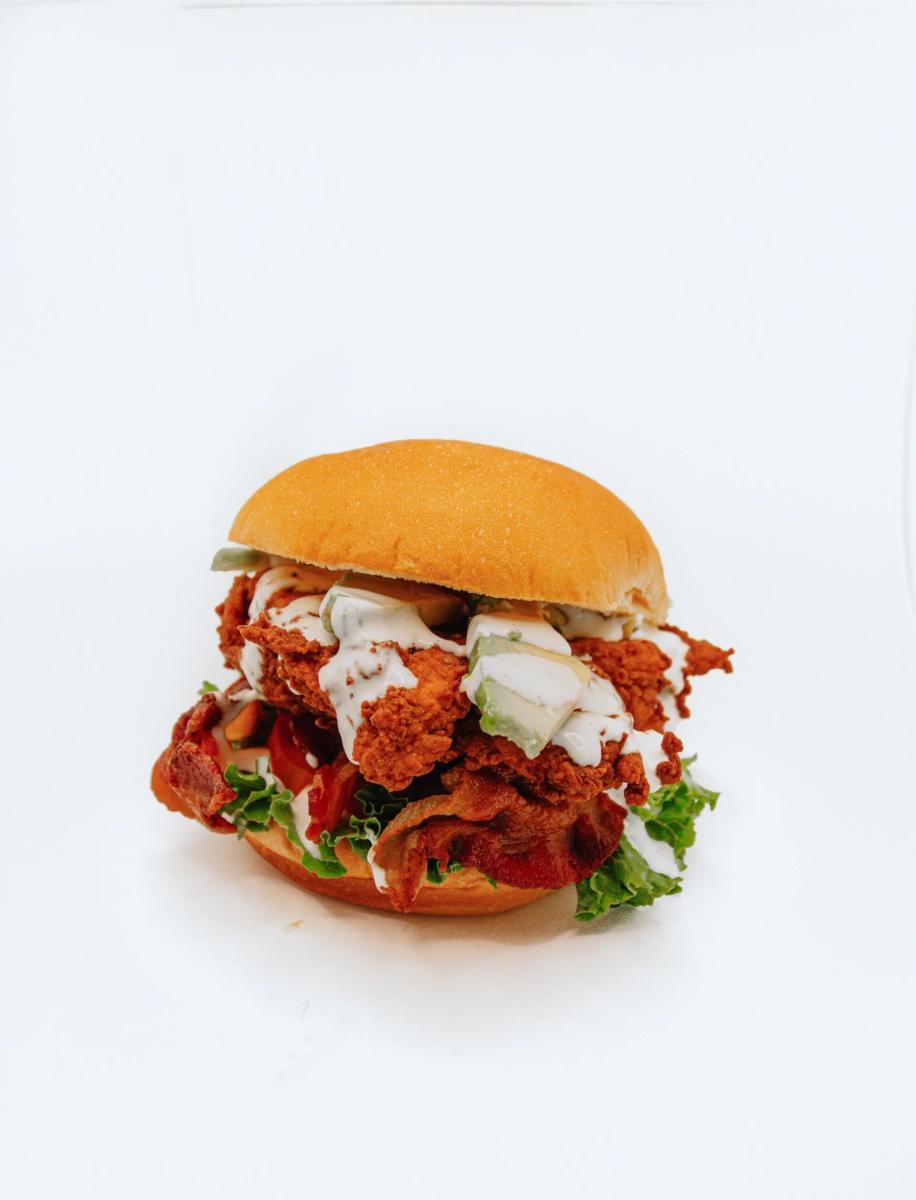 Image Credit: Superchix
Bar Vista-- The Speak Now Taylor Swift Era
Push the elevator buttons in the morning air on up to Bar Vista for a weekend brunch, or experience this enchanted locale during the week. Peek down toward Big Spring Park and see the city lights on the water while you enjoy the nightlife going on around you.
This is me swallowing my pride—one morning recently, I attempted to order the gulf shrimp po boy or blackened mahi-mahi sandwich (my server said both were great!) but I was told those are not on the brunch menu. It was my own mindless dreaming. Can confirm though, that the BarVista wagyu burger could make a rebel of a careless man's careful daughter. Also, the cocktails here are better than revenge (I had the orange pina colada on my last visit, but I never fail to be impressed.)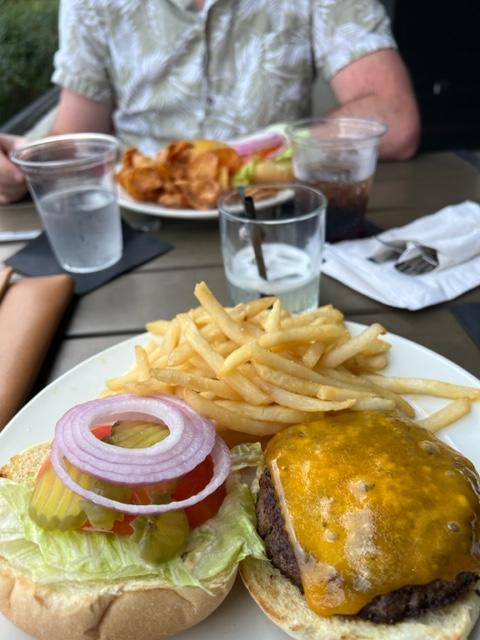 Image Credit: Kristen Conner Hill 
Good Company-- The Red Taylor Swift Era
Good Company, which just renovated (but don't worry—not everything has changed!), truly is holy ground for many a diner looking for fresh flavor and great charcuterie in Huntsville. Your appetite should walk through the door with you because the sandwiches here, including the muffuletta or any of the specials, are a state of grace!  
While the vibe is simple like plaid shirt days, everything here is a little more rare if you're there: a turkey melt with tomato jam or the veggie wrap featuring feta, hummus, and pickled onions. So good, you'll wish you could begin again!
Even if you're just having coffee all alone, let Good Company take you away. You'll remember it, all too well.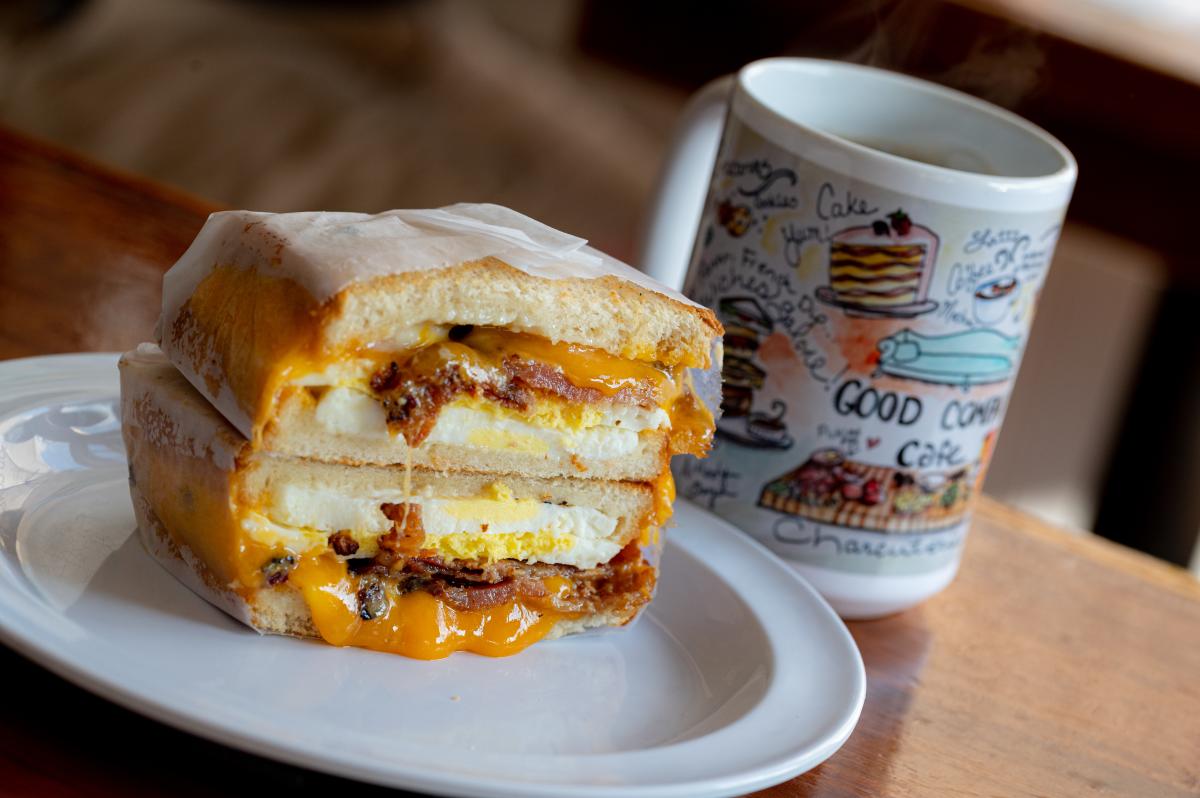 Image Credit: Jeff White Photography 
I wish you would check out Canadian Bakin—the city's favorite bagel shop. If you're missing the northeast, welcome to our version of New York bagels.
This is getting good now! Inside you'll find a kaleidoscope of loud heartbeats searching for a carb we haven't had before. The actual sandwich of my wildest dreams is the qbecco; it'll leave you breathless-- mmm. (Tip: say you'll remember this tip from me; ask to add avocado!) Before leaving, my last request is a loaf of cinnamon brioche—it's the perfect souvenir or gift. I would wait forever and ever for epic French toast with it! (Someone broke your heart? This will put it back together.)
Another thing I love about this place is how the décor is that classic thing you like. Don't say I didn't warn ya that you'll come back each time you leave. Trust me! I know places!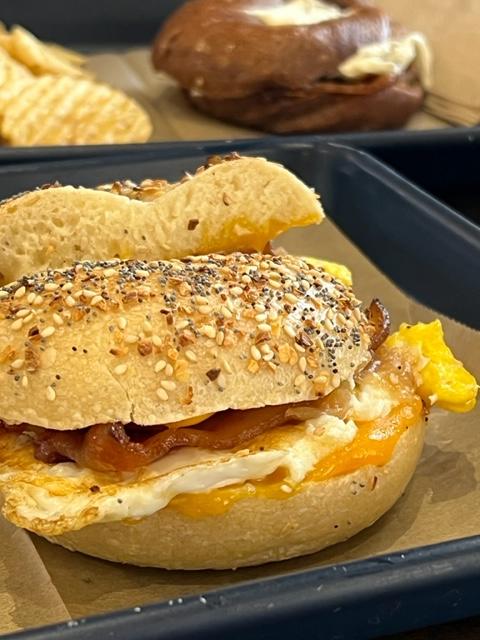 Image Credit: Kristen Conner Hill 
The End Zone -- The reputation Taylor Swift Era 
Look what you made me do—I'm writing about a sports bar!
For some of folks in Huntsville, The End Zone is endgame. Bring your A-team over to one of three locations for this bar and first-string hangout spot—that, yes, has sandwiches on the menu along with stellar munchies (pro tip: add queso to your order of fries and thank me later.) Try a buffalo chicken wrap, or the bayou burger which features bacon, cajun hot sauce, and onion rings.
Hop in your getaway car and come to this not-quite-a-dive bar to meet us in the back!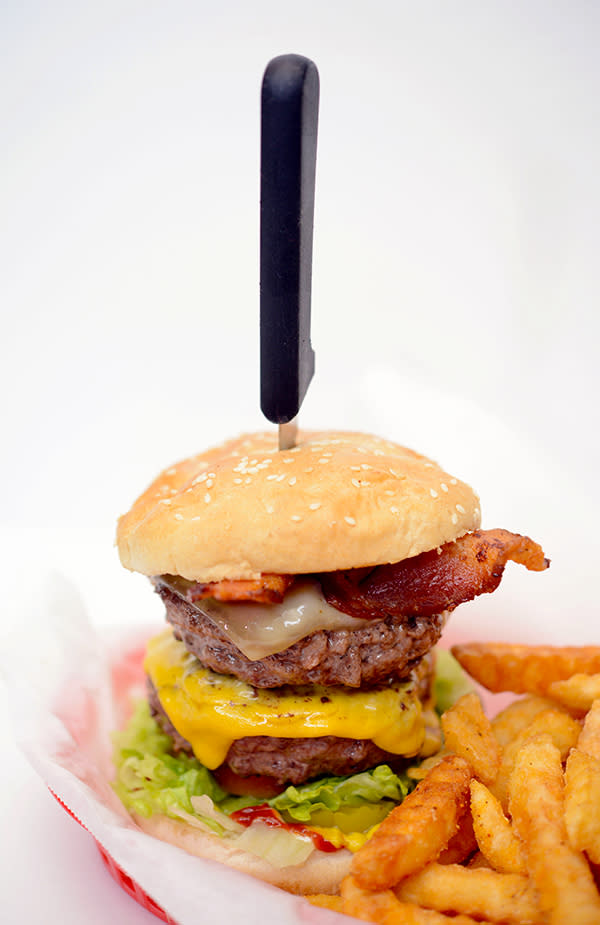 Image Credit: The End Zone 
Can I go when you go to Pane e Vino? Take me out to this great park-side Italian eatery for pizza, pasta or Lover-ly paninis. At any open table, they'll save you a seat.
I'll make the call about the meatball grinder; so saucy and these meatballs will never bore me baby. (Baby, I get mystified by the Georgia O'Keeffe pizza there too. Don't think I am playing games or leading you on.)
Another pro tip: you're golden, like daylight, if you sit on the patio with a glass of house wine (or, ask your server for a carafe—you'll be grinning like a devil) to take in the dazzling summer haze at Big Spring Park! All's well that ends well to end up here.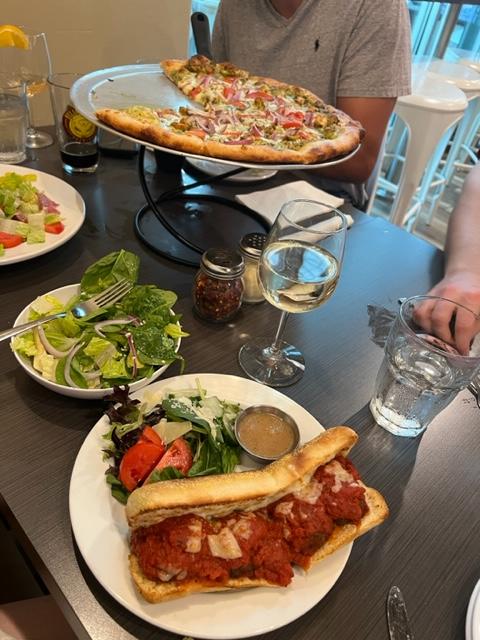 Image Credit: Kristen Conner Hill 
Turbo Coffee - the folklore Taylor Swift Era 
Suddenly this summer it's clear: Turbo Coffee is the kind of vibe I need when I need some peace, or even before hitting the Sunday matinee having adventures on your own. Put on your vintage tee, bring your brand new phone, but skip the high heels in favor of an old cardigan for this spot's clean and cozy vibe. 
If my wishes came true, it would've been this menu which features pastries and sandwiches of all types. I've already shared how I'll always choose the B.S.T.—I had an epiphany that it reminds me of avocado toast and a B.L.T. combined!
And I couldn't ever persist and resist the temptation to order the 1 and only cinnamon roll. You'll have a marvelous time!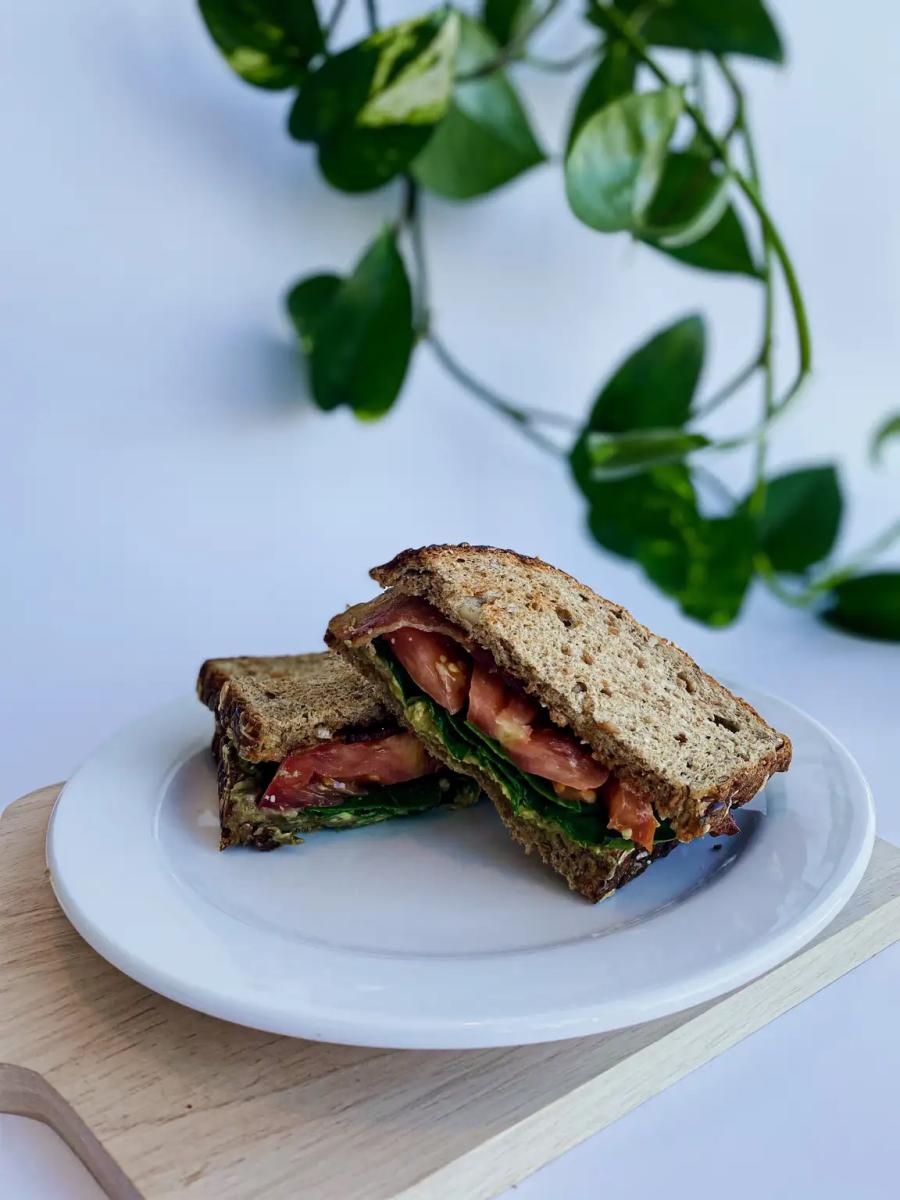 Image Credit: Turbo Coffee Sandwich 
Bad Daddy's Burger Bar-- The Evermore Taylor Swift Era
Bad Daddy's Burger Bar is the perfect place for you, if you're a cowboy like me looking for a sandwich as messy as the mud on your truck tires.
No kidding, this menu is a gold rush: try a patty melt, sliders, or the western burger. Can't tolerate beef? Go for the black bean burger or a salmon teriyaki sandwich. And, no champagne problems here! My eyes are full of stars staring at the cocktail list, including the seasonal "sunrise sipper" and "berry spiked lemonade." I have a feeling so peculiar—that you'll all be thinking of your meal here for evermore!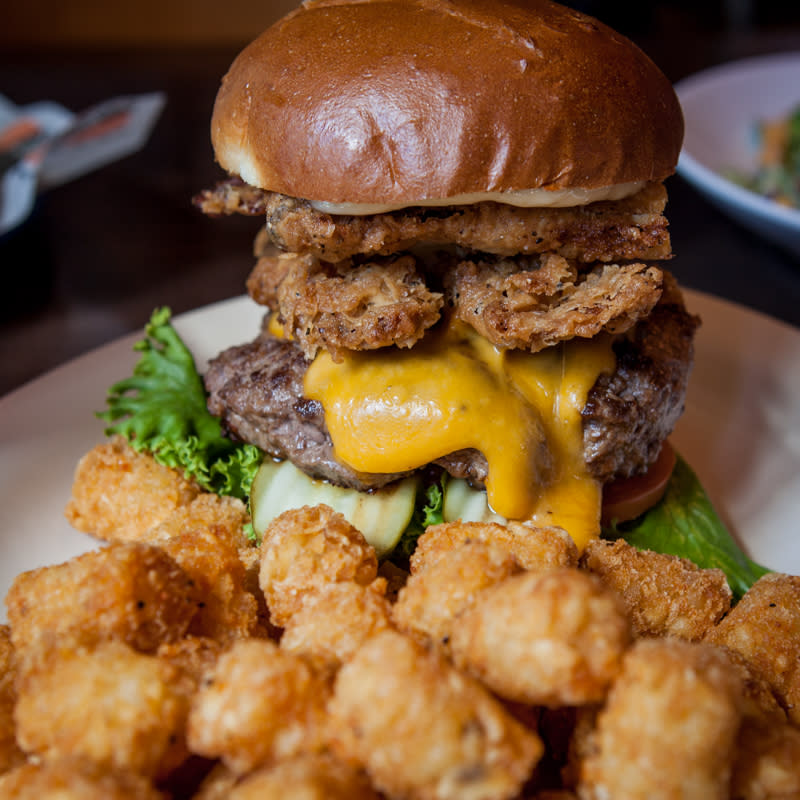 Image Credit: Bad Daddy's Burger Bar 
Phat Sammy's-- The Midnights Taylor Swift Era
This moody and colorful spot is, for some, paradise. If midnights become your afternoons, come out of the midnight rain and try the new menu. Phat Sammy's recently debuted it, although they kept classics like phat fries, a favorite of both villains and innocents.
Need some cold hard proof? I'll give you some! This menu features hits like the Korean fried chicken sandwich with gochujang sauce, a Chinese chili dawg, and more.  By the way, I'm going out tonight to grab one!
The drinks you'll surely order to go with all this are the breeze in your hair on the weekend, whether you go with one sweet like justice or more like a relaxing thought. So polish up real, polish up real, nice, and come by. Sometimes you can even meet me at midnight for a pop-up midnight brunch here!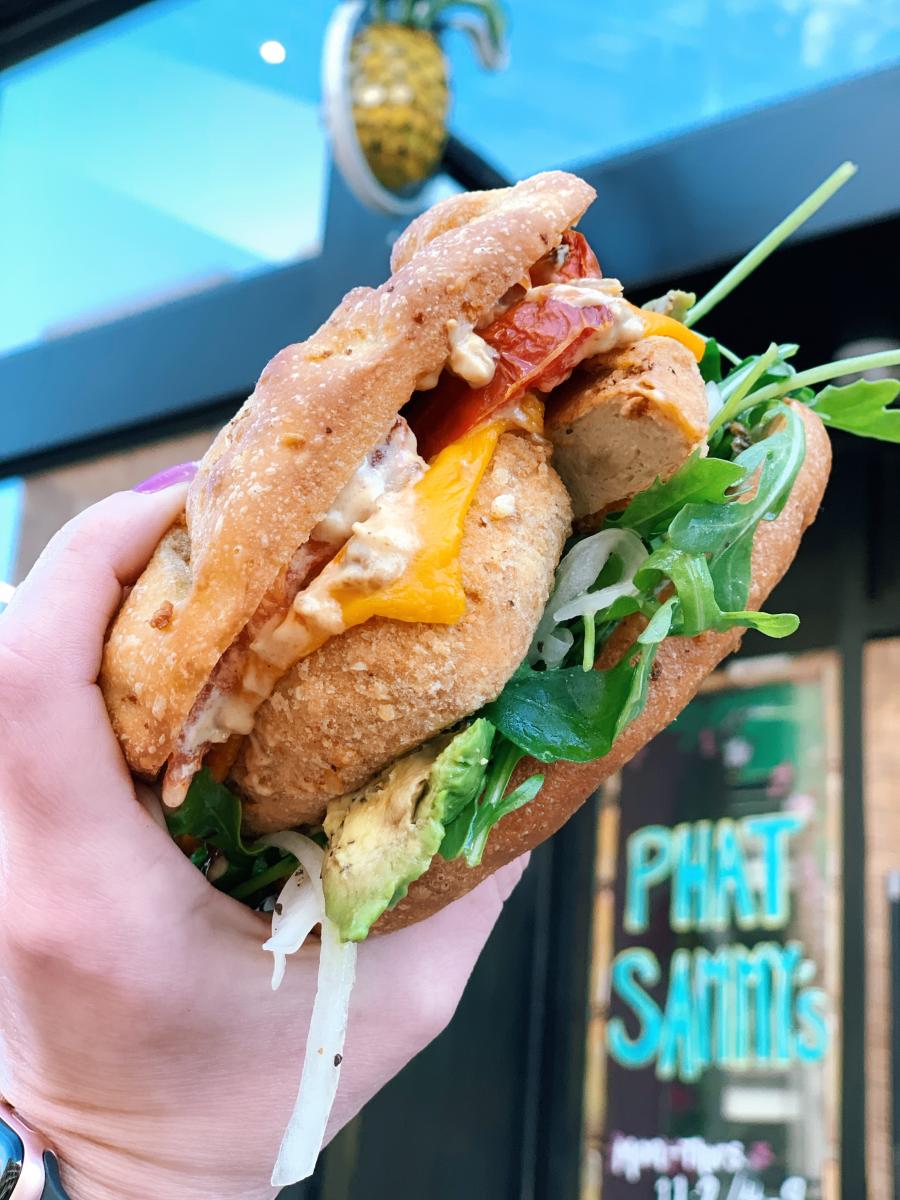 Image Credit: Amber Poole 
You'll find me chowing down at any of these places, and listening to my girl Tay, all cruel summer! So don't hang your head low in the glow of the vending machine. Try something new at one of Huntsville's awesome restaurants instead. It's cool—there are no rules. I'll be a fan of both blondie and the great eats in the Rocket City, forever and always!