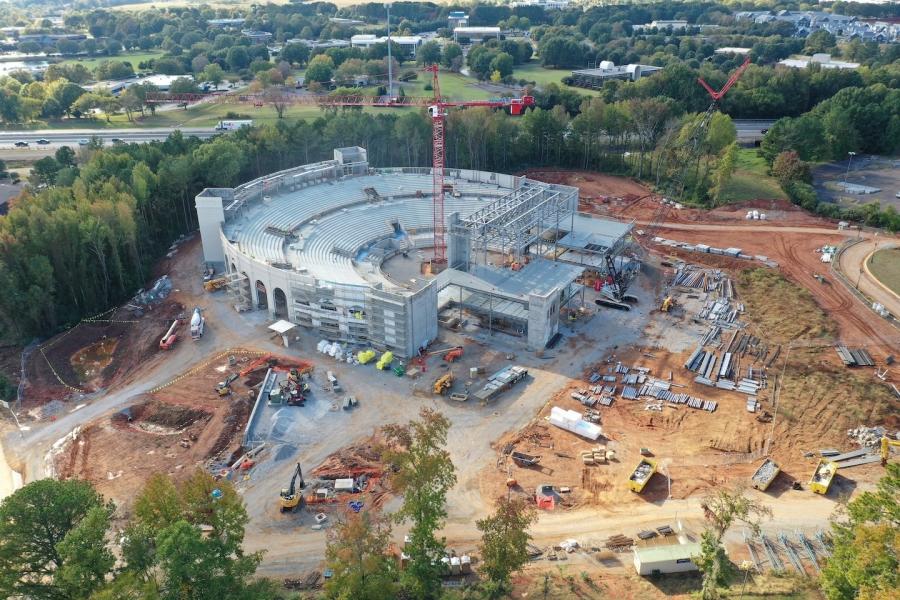 Huntsville's Orion Amphitheater will open May 2022 with an epic weekend-long event, aptly named The First Waltz. The highly anticipated attraction in the MidCity District is currently under construction. "This venue will be a significant new addition for the people in and around Huntsville as it serves as a beacon of the community," said Ben Lovett, Venue Group CEO. "It will also stand tall amongst the live performance community as one of the best venues in the World."
The outdoor space will hold 8,000 people and will be used year-round for both concerts and community events. They have plans to include farmer's markets, art displays, theater performances, and meeting spaces for large scale gatherings. They will have different themed food and drink areas to satisfy everyone from wine and whiskey drinkers to beer and hard seltzer connoisseurs. 
The area outside of the venue will be known as Apollo Park. This public park will be open year-round for people to exercise and roam freely. Only when there are specific ticketed events will the entire campus be enclosed - otherwise patrons are encouraged to utilize the grounds for their enjoyment throughout the year. 
Along with building the venue with both performers and attendees in mind, they have also made sure to keep Orion Amphitheater accessible. From their Accessibility Page, they are able to provide seating, parking, sign-language interpreters, listening devices and more. 
Huntsville is known as the Rocket City. So when picking out names for the area, Ross Stirling, the Creative Director for the Venue Group, leaned in on the space concept. He told us, "Orion represents the architectural approach of the building and connects the amphitheater to the incredible history of space travel in Huntsville to the open sky nature of our venue as it sits under the night sky." 
"The Orion Amphitheater is an architectural landmark different from others in the city, and together with the elevated hospitality, we are re-setting the tone for Huntsville's cultural future," said Ryan Murphy, The Orion Amphitheater General Manager.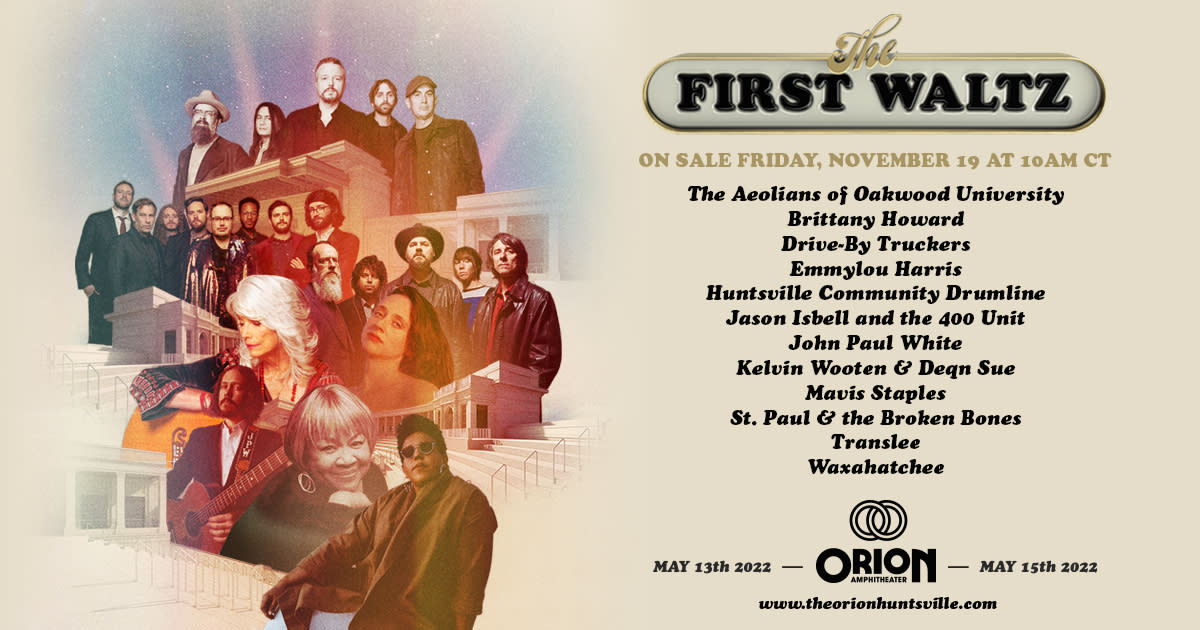 The First Waltz will be the opening event at the Orion Amphitheater, happening the entire weekend May 13-15, 2022. The First Waltz features many of music's most beloved artists, all of whom have deep ties to the North Alabama region. There will be performances from Brittany Howard, Drive-by Truckers, Emmylou Harris, Jason Isbell and the 400 Unit, John Paul White, Mavis Staples, St. Paul & The Broken Bones, and Waxahatchee, with more guests to be announced.
The weekend will wrap on Sunday with special performances from Huntsville's own vibrant musical community, including The Aeolians of Oakwood University, Kelvin Wooten & Deqn Sue, Translee and Huntsville Community Drumline. Tickets will go on sale Friday, November 19 at 10:00 a.m. Central Standard Time via theorionhuntsville.com. Multi-night packages will be available.
BONUS: use the pre-sale code CVBWALTZ to access earlybird tickets, starting Thursday, November 18 from 10 a.m. - 10 p.m. CST. Limited tickets available, with an 8-ticket limit per purchaser.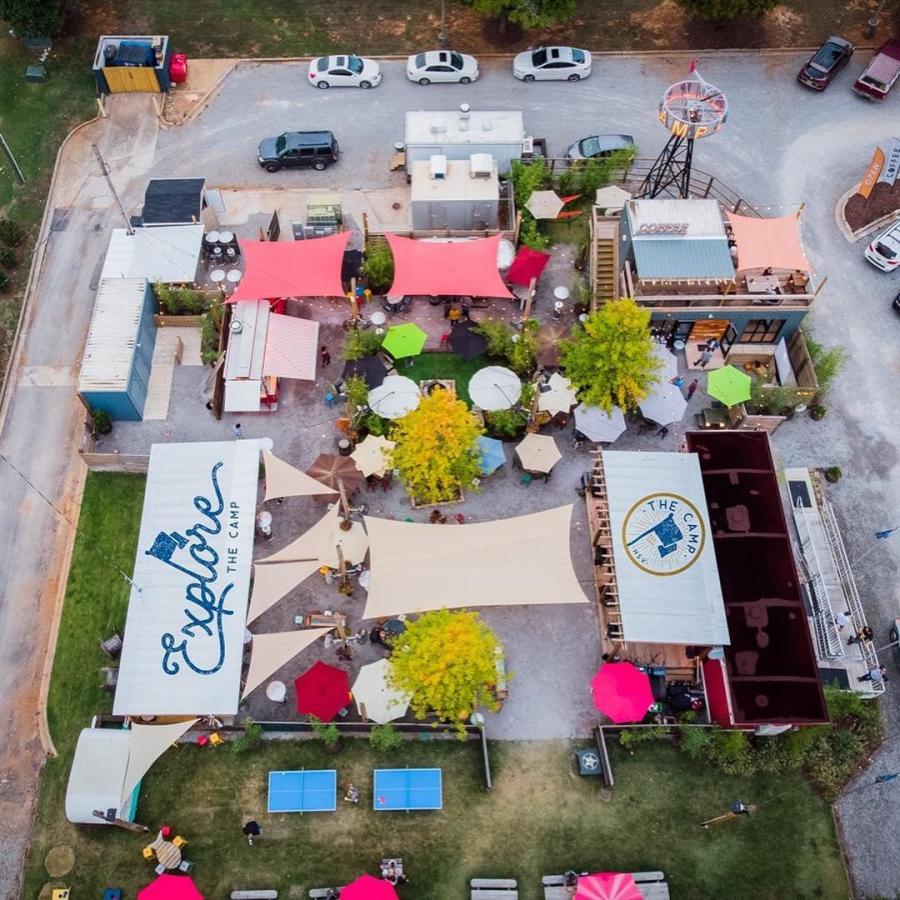 What used to be a mall now is a mixed-use development along Highway 72 called MidCity District. With entertainment venues like Top Golf, Dave & Busters, High Point Climbing, and an area named the The Camp, you will find plenty to do in this new area. The Camp offers markets each Sunday along with live entertainment each weekend. The Camp also hosts pop-up events and is open to all to enjoy both day and night, with various food trucks to choose from, plus Greenroom Coffee. Along with entertainment comes great dining options like Wahlburgers, Kung Fu Tea and Kamado Ramen. Coming soon to the area will be an Aloft Hotel, Blue Oak BBQ and Salt Factory. 

Additional Things to Do in Huntsville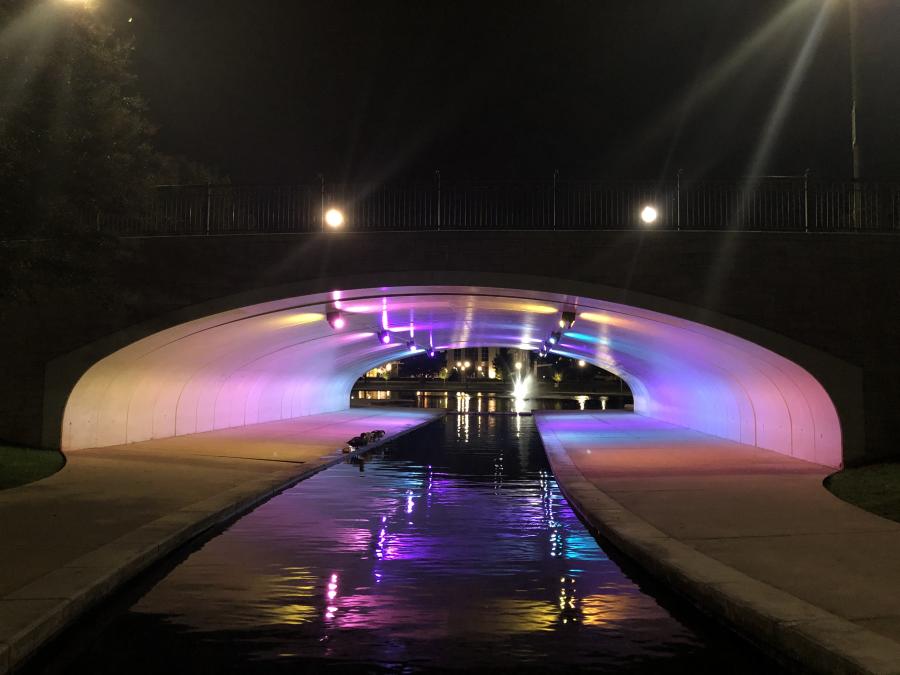 Before (or after!) enjoying a show at the Orion, make sure you take advantage of everything else Huntsville has to offer. Extend your stay and make exploring the area your encore to an amazing show!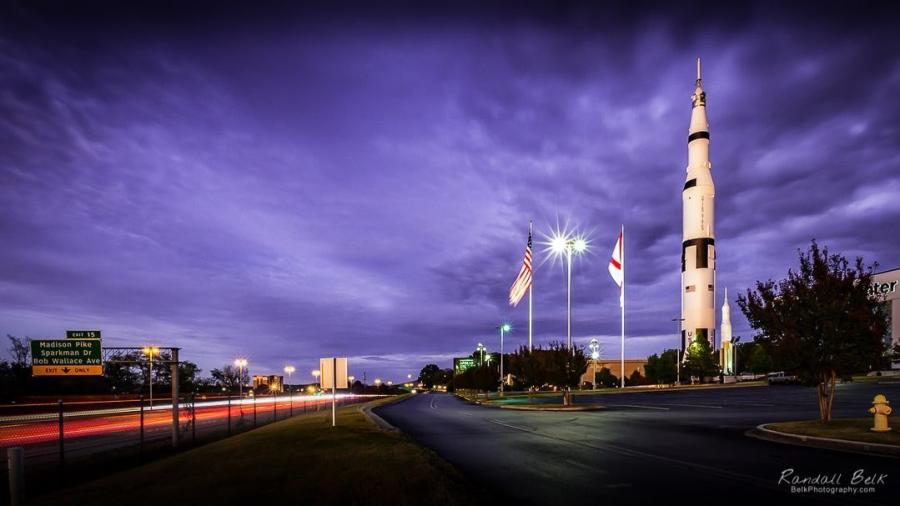 Remember how we said Huntsville has a history of space? Why not stand under a National Historic Landmark Saturn V rocket and learn more? The world's largest space museum comes in as Alabama's top paid tourist attraction for a reason. See dozens of interactive exhibits surrounding Apollo, Mercury and Space Shuttle spacecraft. Rockets developed in Huntsville range from the Army boosters that put America's first satellite and astronauts in orbit to NASA's Saturn V moon rocket and the Space Shuttle.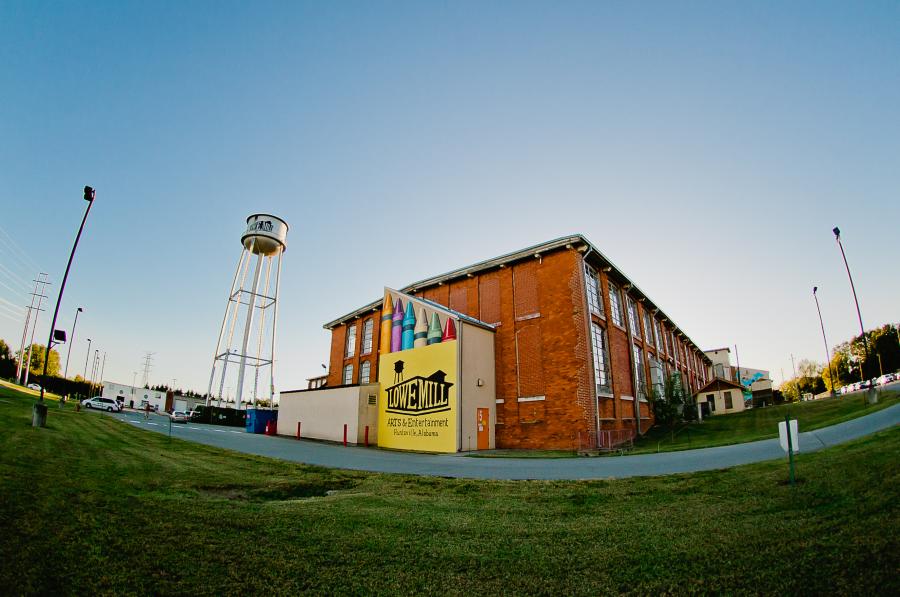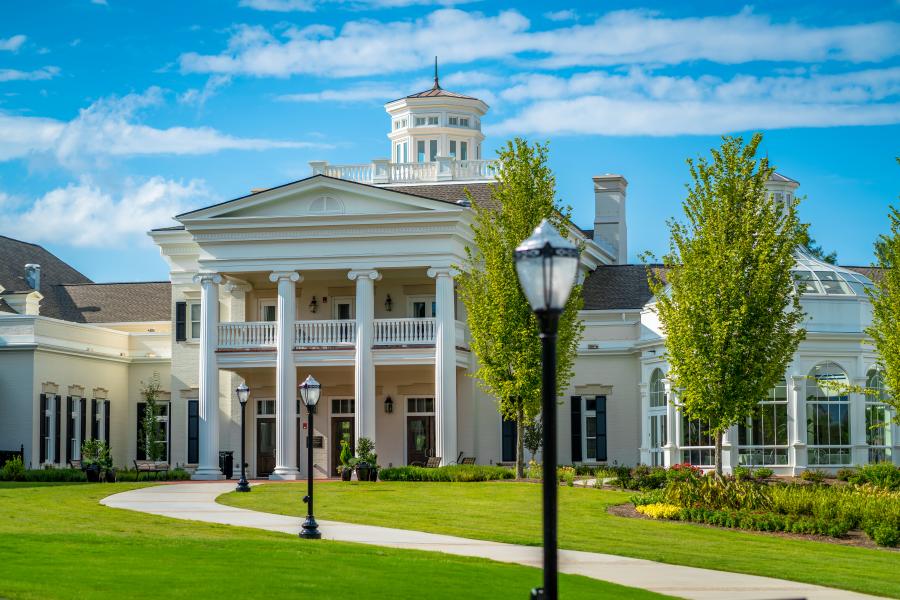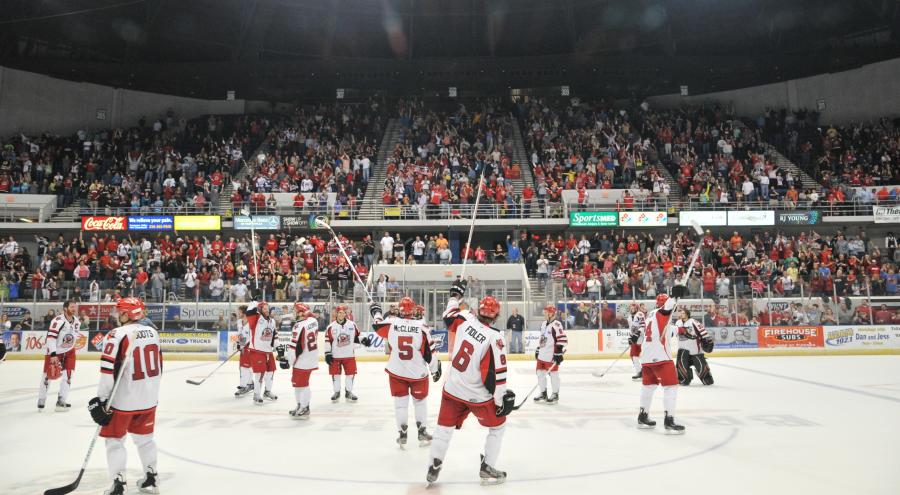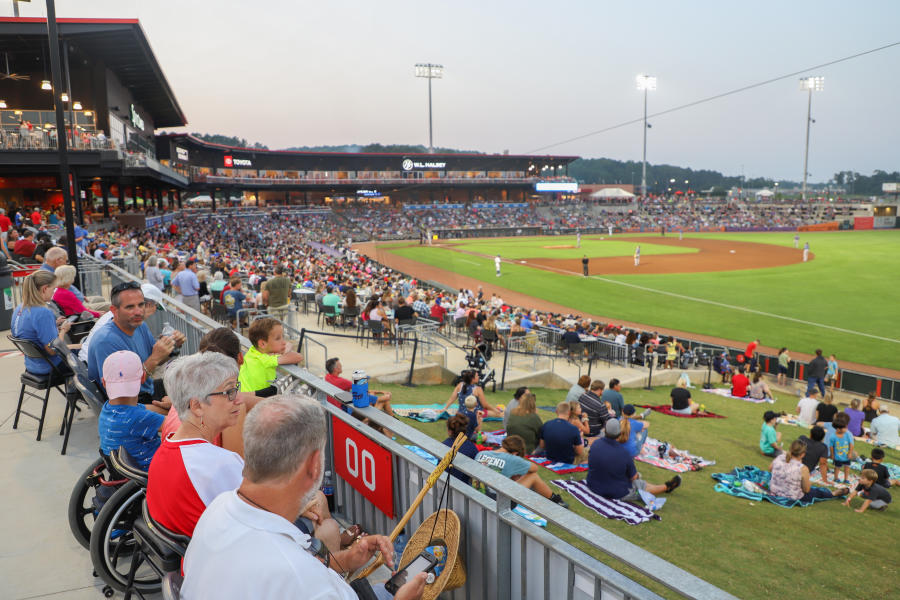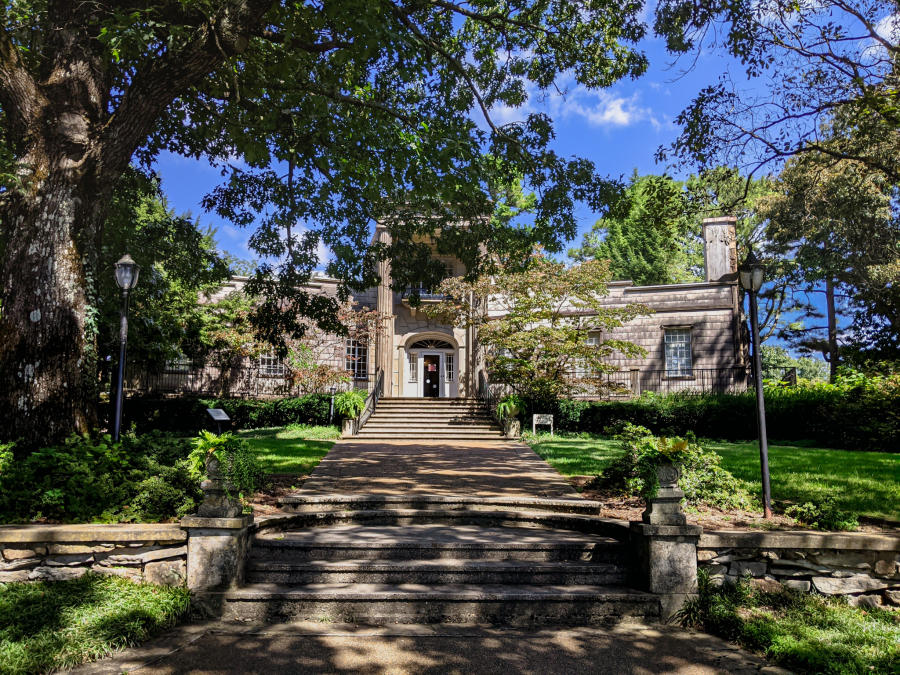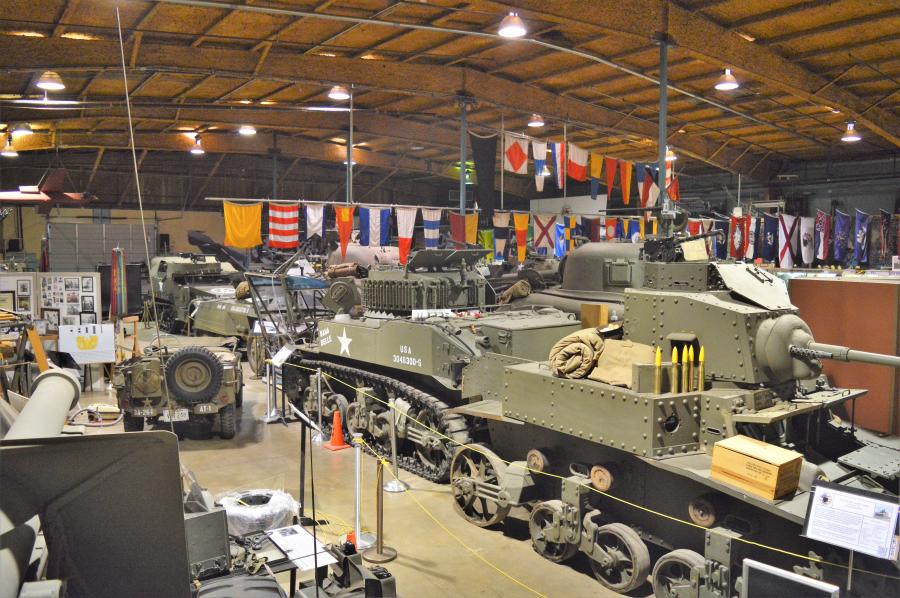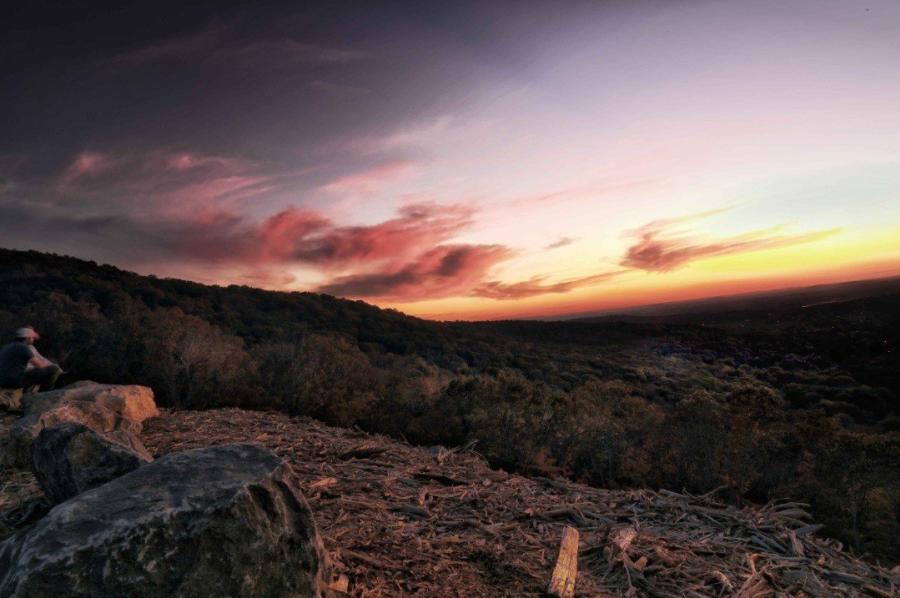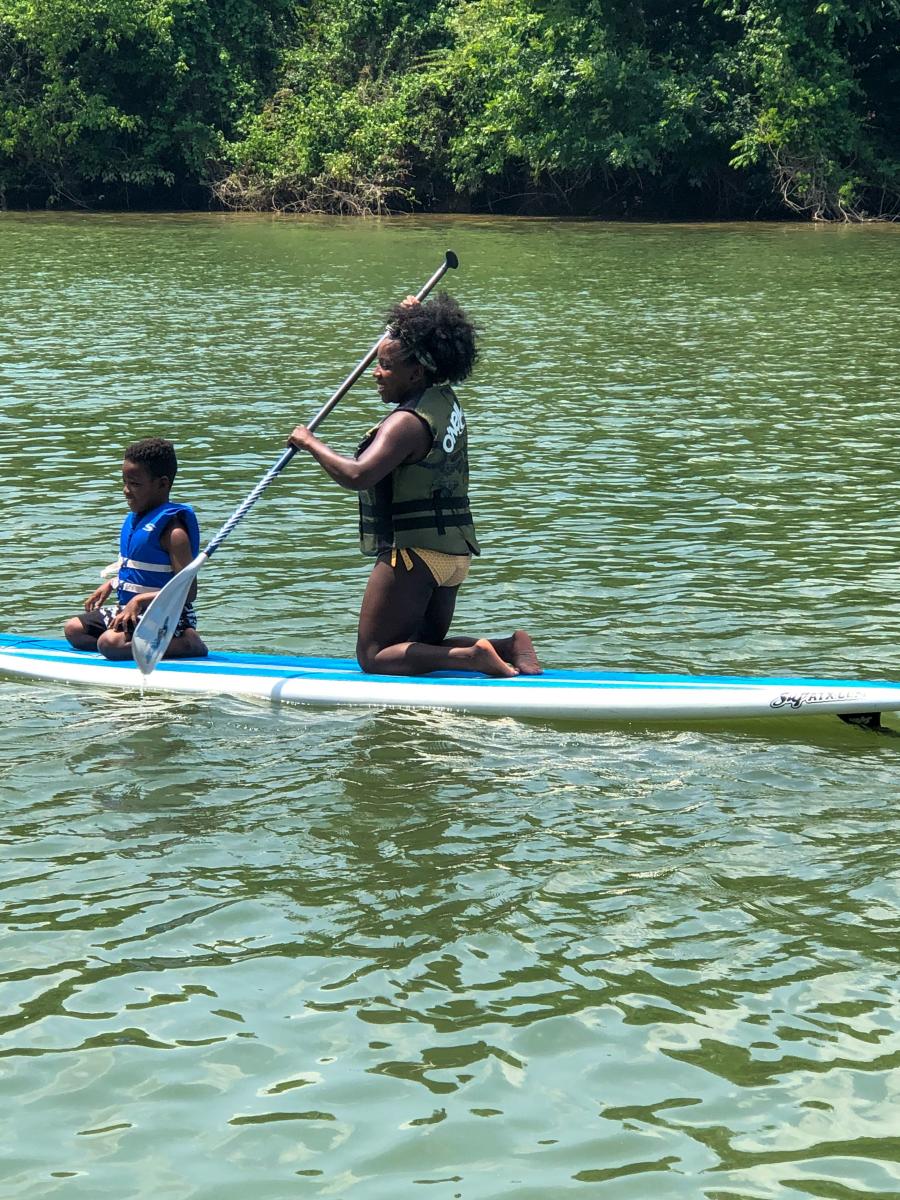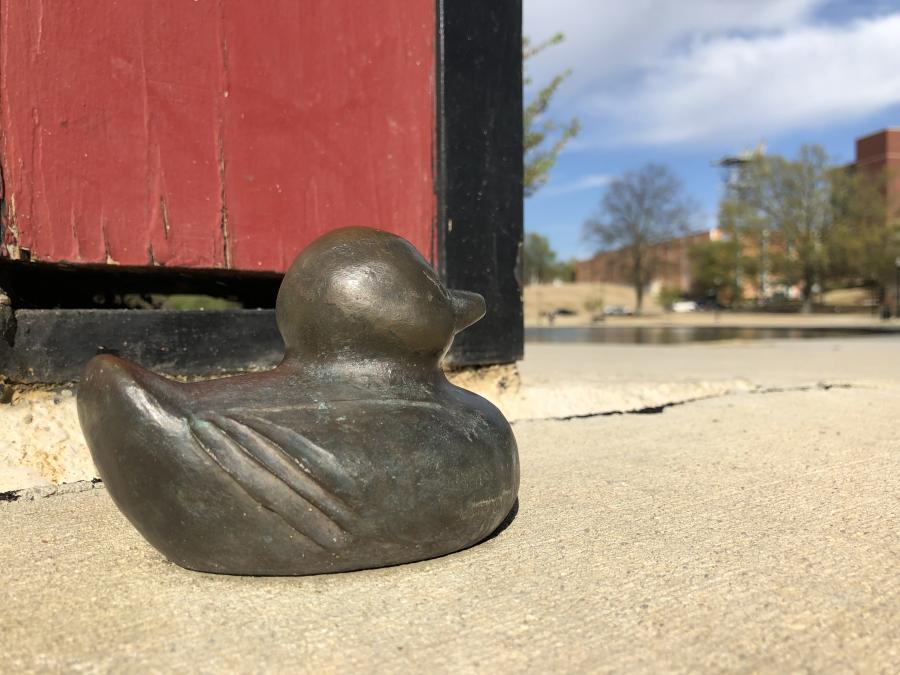 We always welcome you to stop by our Visitor Center at 500 Church Street NW in downtown Huntsville, AL. Pick up free brochures, maps, discounts to local attractions, souvenirs, and more! Plus, you can always check our events section of our webpage for special events and activities happening while you're visiting. Follow along with us and share your adventures with us on social media and by using the hashtag #iHeartHsv.