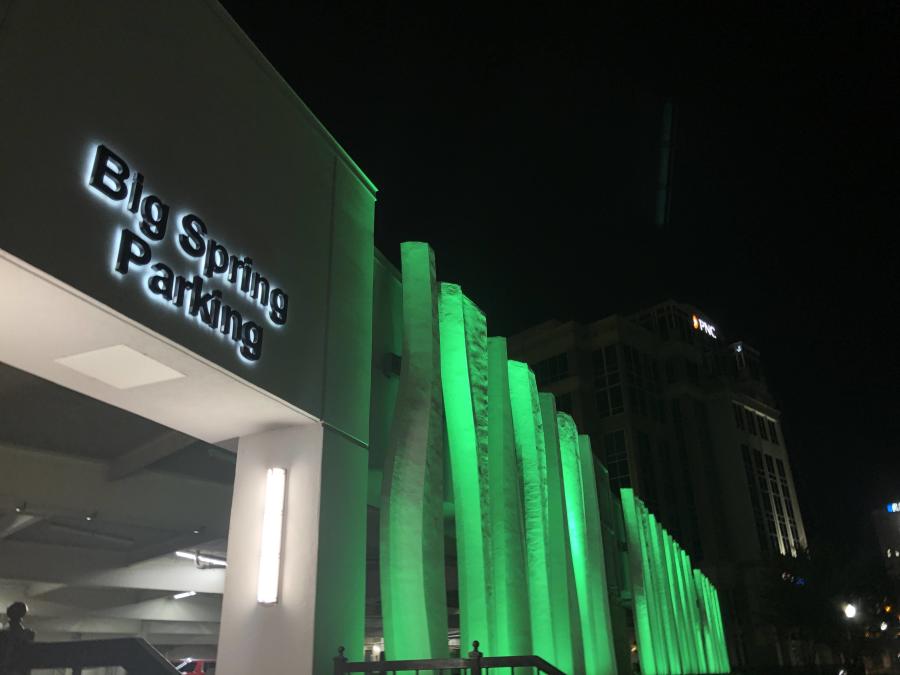 Date nights or hanging out with friends in Downtown Huntsville can be extended just a little longer thanks to the Night Light Trail. Light up your night by strolling along Downtown Huntsville and watching the colors change on everything from bridges and buildings, to big springs and parking garages! You know Huntsville loves a trail - Craft Coffee, Craft Beer, Craft Cocktail, Secret Art.... the list goes on, and now we have one more to add that will only grow as Downtown Huntsville continues to develop.
Clinton Avenue Lights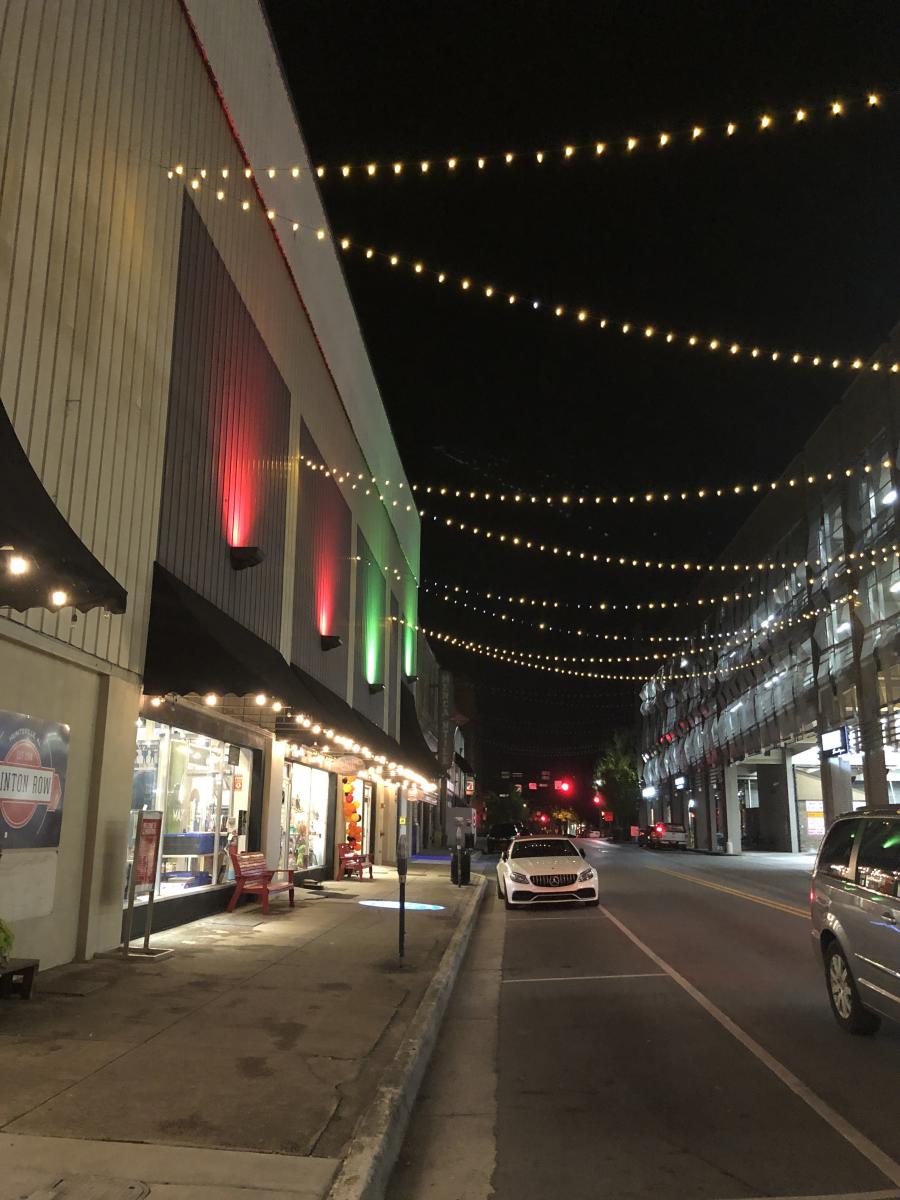 I suggest grabbing a bite to eat downtown or heading to a show until it's dark. When the sun goes down, the lights come up! Start out on Clinton Avenue. The string lights are pretty and the Clinton Row Garage shines bright as your starting off point. Head to part of the Secret Art Trail at the Clinton Row Color Walk.
Clinton Row Color Walk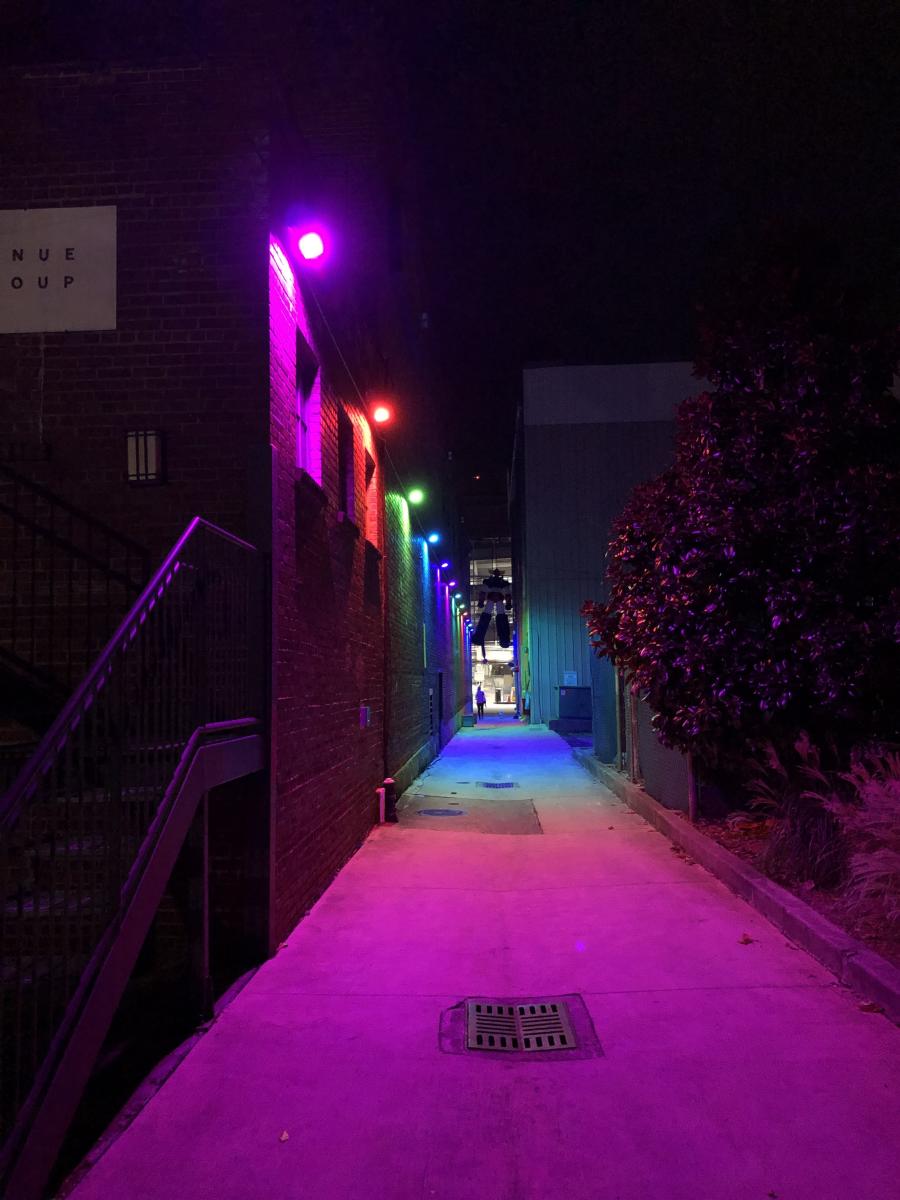 From the back or the front, this colorful and artistic alleyway is filled with places to explore. View local artwork that is changing every so often thanks to our friends at Arts Huntsville and Downtown Huntsville, Inc. The different colored spotlights make for dramatic lighting that is perfect for photos! Snap a few photos and post to social media using the hashtag #iHeartHsv,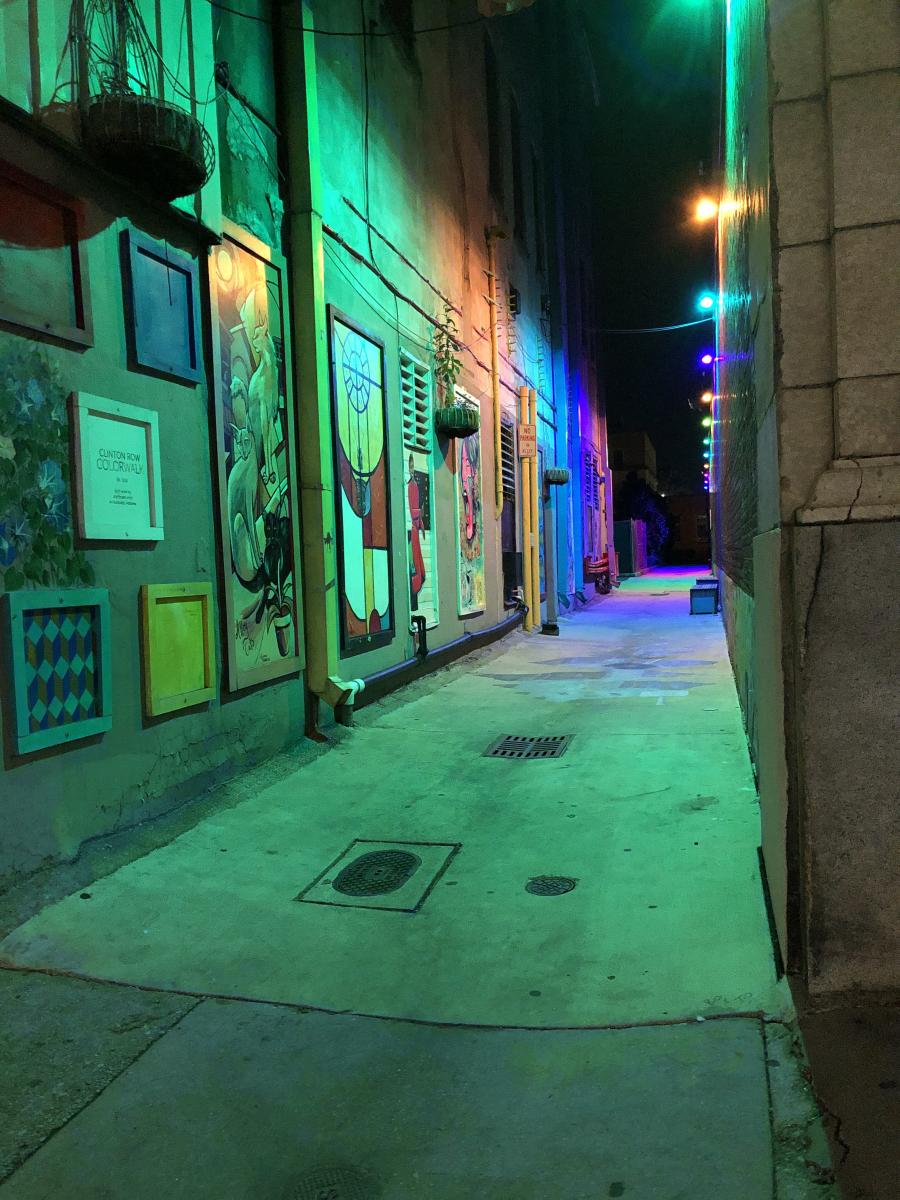 West Side Square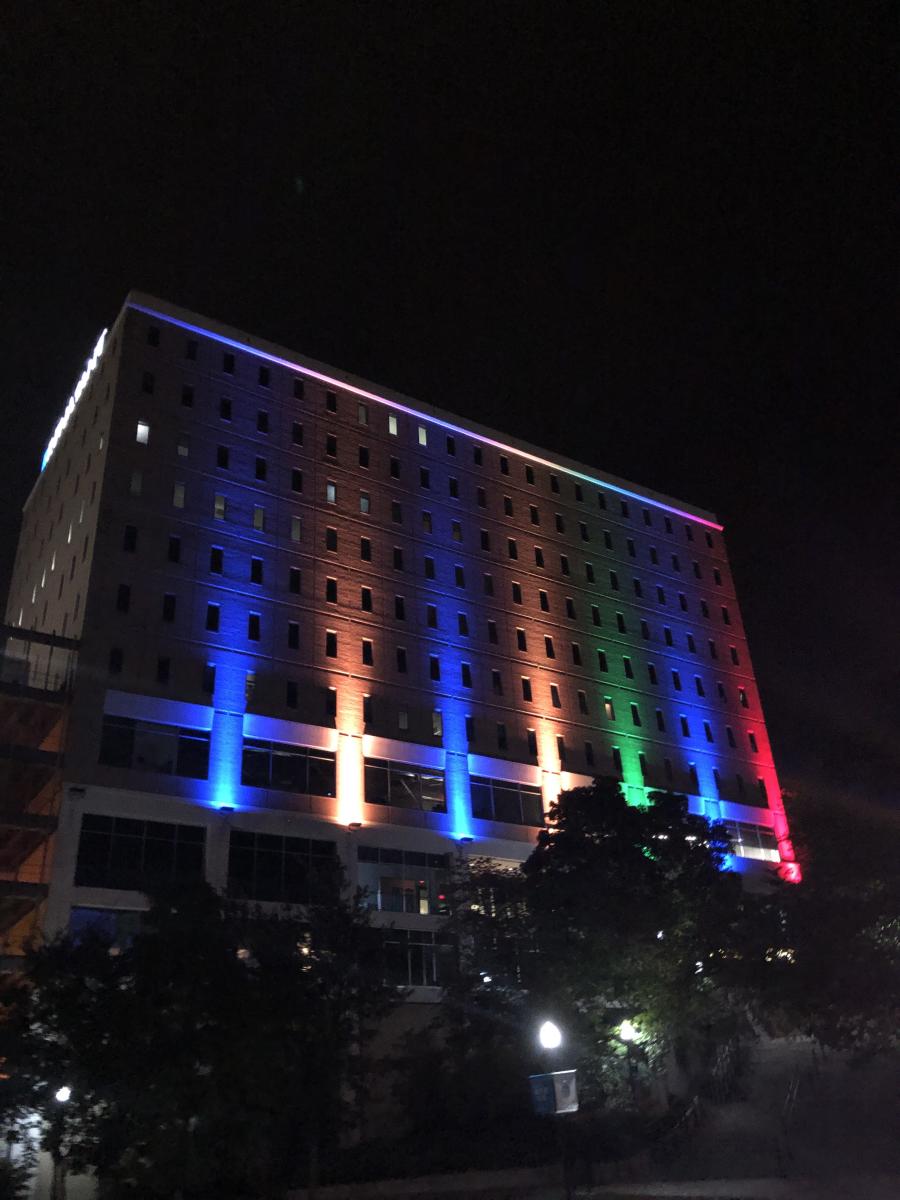 Once you've checked out the art, head to the downtown Courthouse Square and go down the steps on the west side. Once you head down, you'll be inside Big Spring Park East. The first view that greets you is the colorful lights on the building at 200 West Side Square. This is the new home to Domaine South and office space. Throughout the month of August you will see our Huntsville Restaurant Week logo displayed there! 
Huntsville's Big Spring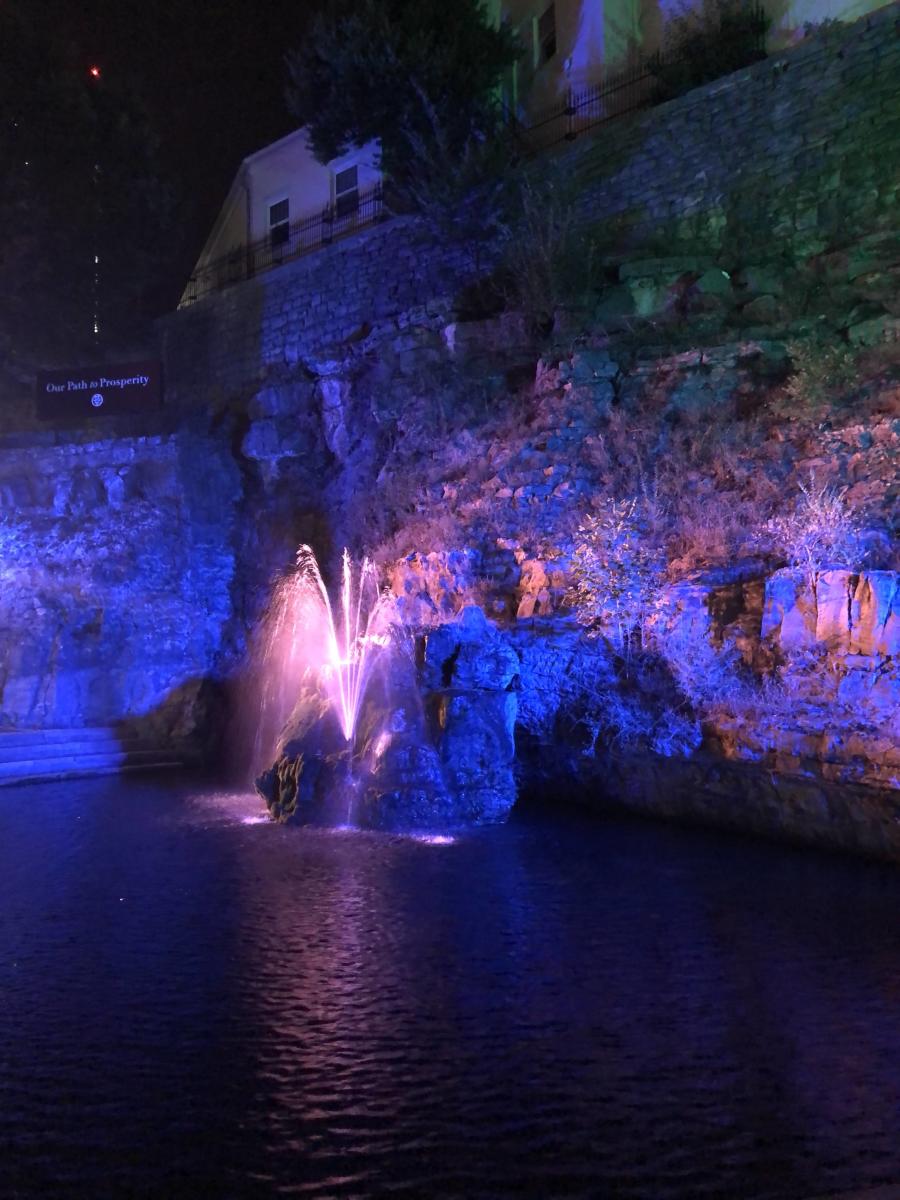 As you continue down the steps, you will find the reason Huntsville was settled so many years ago by John Hunt, our Big Spring. The park is a lovely place to walk around at night. There are plenty of benches to stop and chat, murals to discover, and during December, you'll find the Tinsel Trail.
Big Spring Park Parking Garage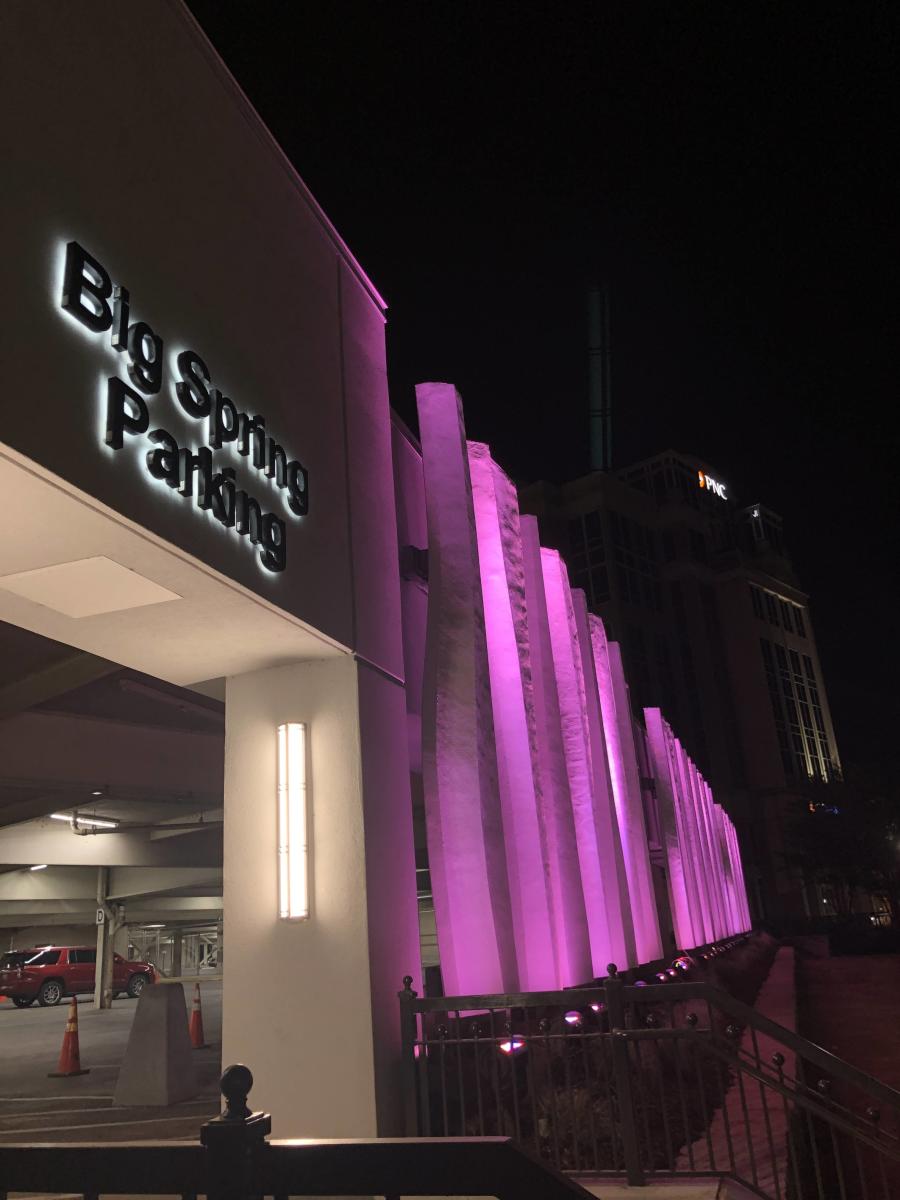 Walk across Church Street to get to the other portion of Big Spring Park. The newly renovated Big Spring Park Parking Garage has beautiful panels that light up in a multitude of colors. From green and pink to red, white and blue, the creative combinations can be seen from the rooftops of BarVista and Rhythm on Monroe.
Big Spring Park West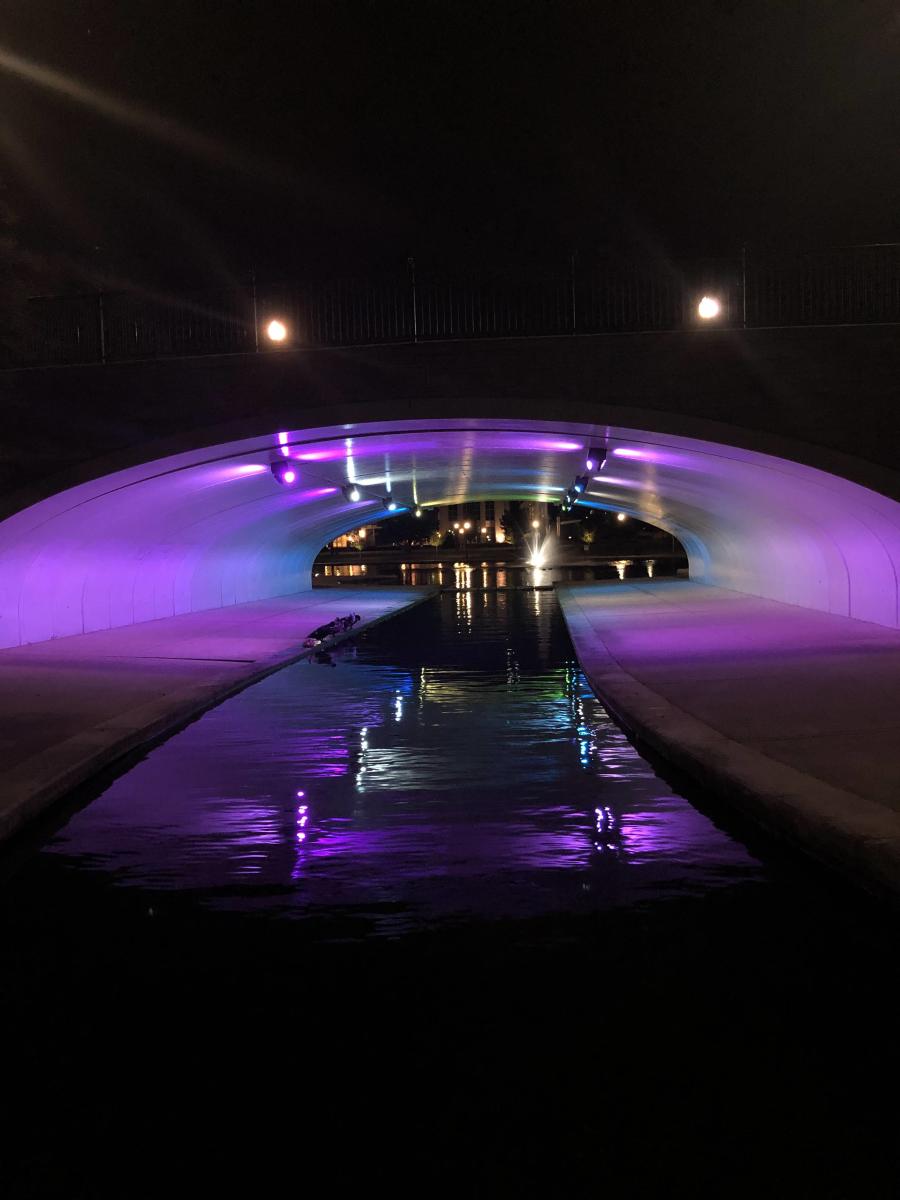 As you follow the path in Big Spring Park toward the Von Braun Center, you can cross under the street at the Canal Bridge. The lights inside the tunnel create a magical backdrop to end your night before heading back to your car. Pro tip: The acoustics are on point if you enjoy singing. 
All of downtown is very walkable and feels safe at night for people to enjoy the new Night Light Trail.