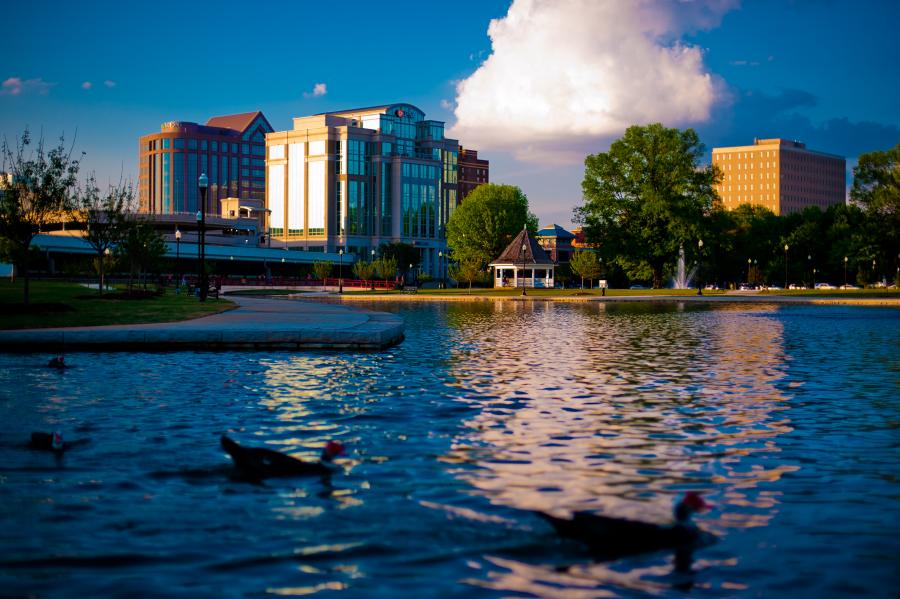 The Von Braun Center (VBC) is in the heart of Downtown Huntsville. This staple in the Huntsville community is the perfect space for concerts, conventions, sporting events, and theater! If you are visiting to experience one of these awesome activities, we have a list of restaurants and watering holes that are within walking distance of your event!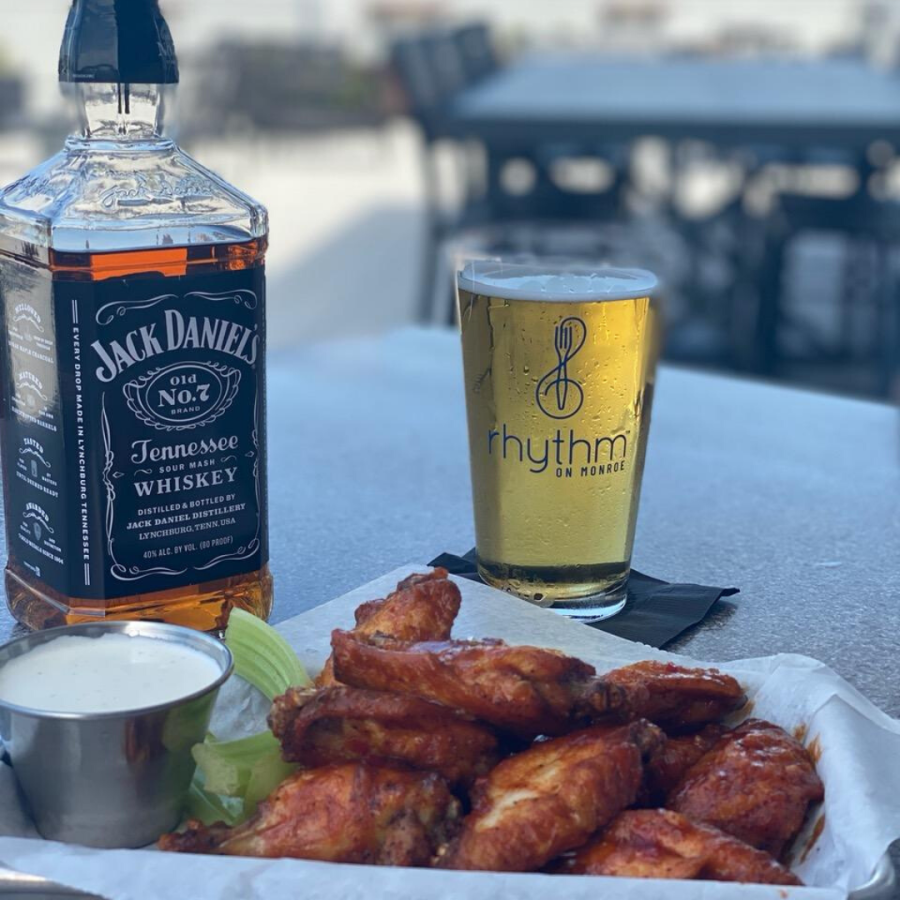 Serving locally-sourced ingredients, Rhythm on Monroe's menu provides delicious urban fare to complement any afternoon. The menu features craft brews, a curated wine list, and handmade cocktails. Guests will enjoy sitting near fire pits and watching the evening sun set over Big Spring Park from the rooftop bar.
Big Spring Park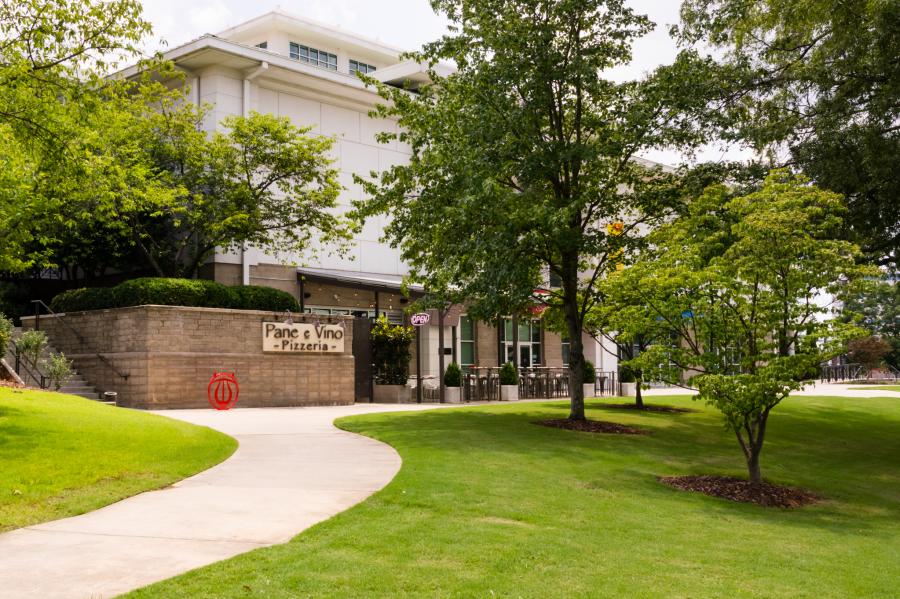 Across the street from the VBC is Big Spring Park. This green space has a beautiful path that can lead you to incredible italian from Pane e Vino, or a sweet treat from the Cozy Cow.
The Historic Downtown Square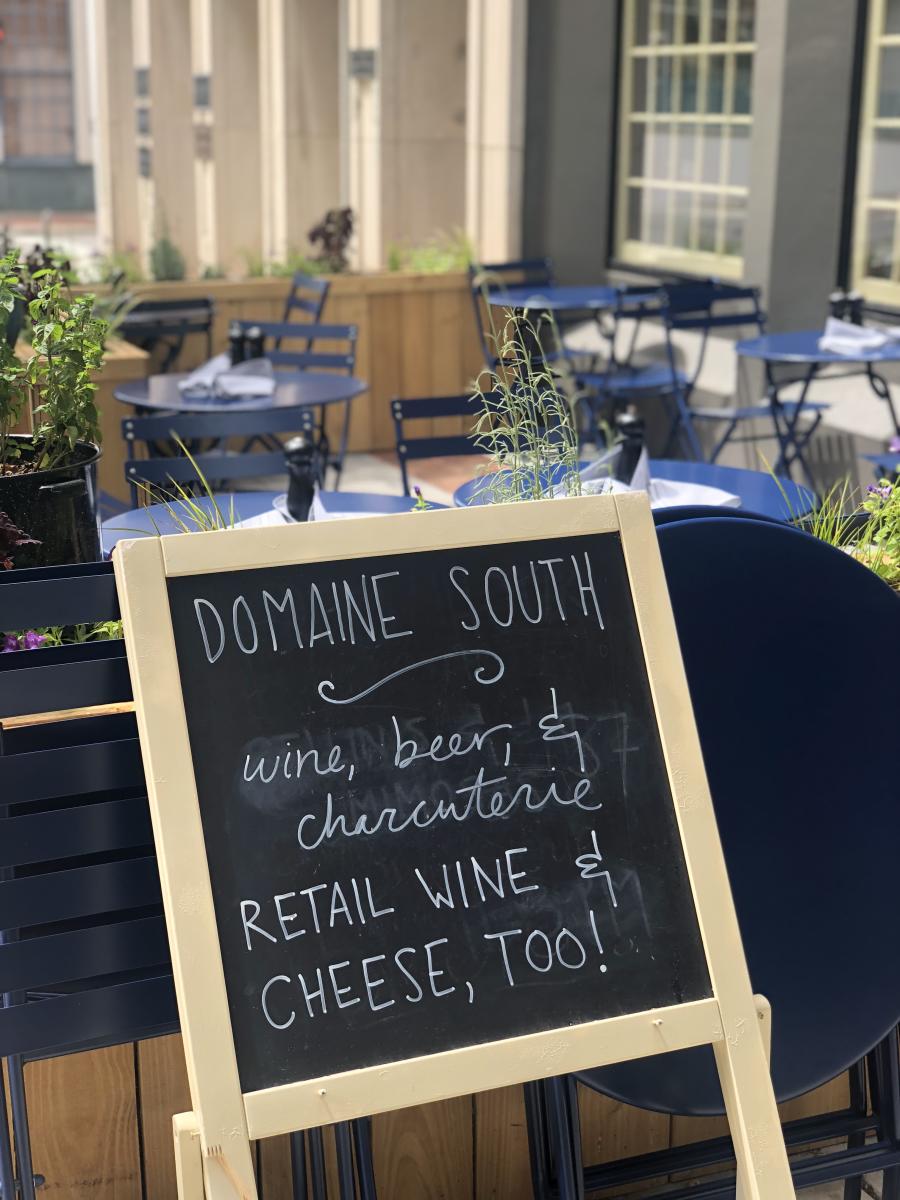 If the VBC is the heart of Downtown, the Square is the stomach! Northside and Southside Square have outdoor seating, restaurants, taprooms, and with a little luck you can catch live music! Enjoy the patios at Domaine South, Big Oh's, and the Poppy. Looking for a more elegant evening? Cotton Row, Commerce Kitchen, The Bottle, and Martin Bar and Bistro are the perfect sophisticated dining experience after a night at the symphony! If you need a caffeine boost or a sweet treat, Honest Coffee, The Moon Bakeshop and Kaffeeflatsch have you covered! You can't go wrong on the Historic Downtown Huntsville Square!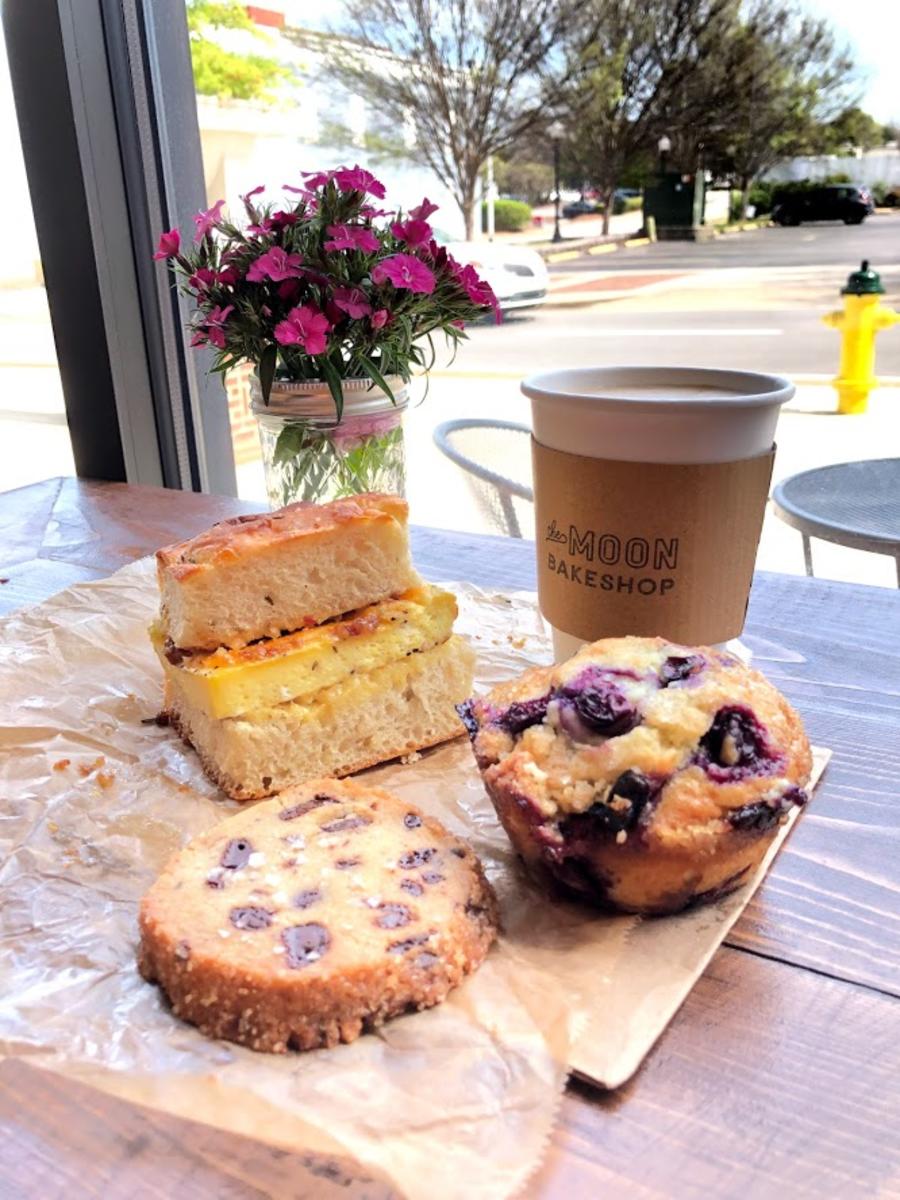 Twickenham Square
Anchored by Publix, Twickenham Square has several dining options as well! Whether you are looking for tacos, seafood, or something a little healthier; Twickenham has something for you and maybe a little extra!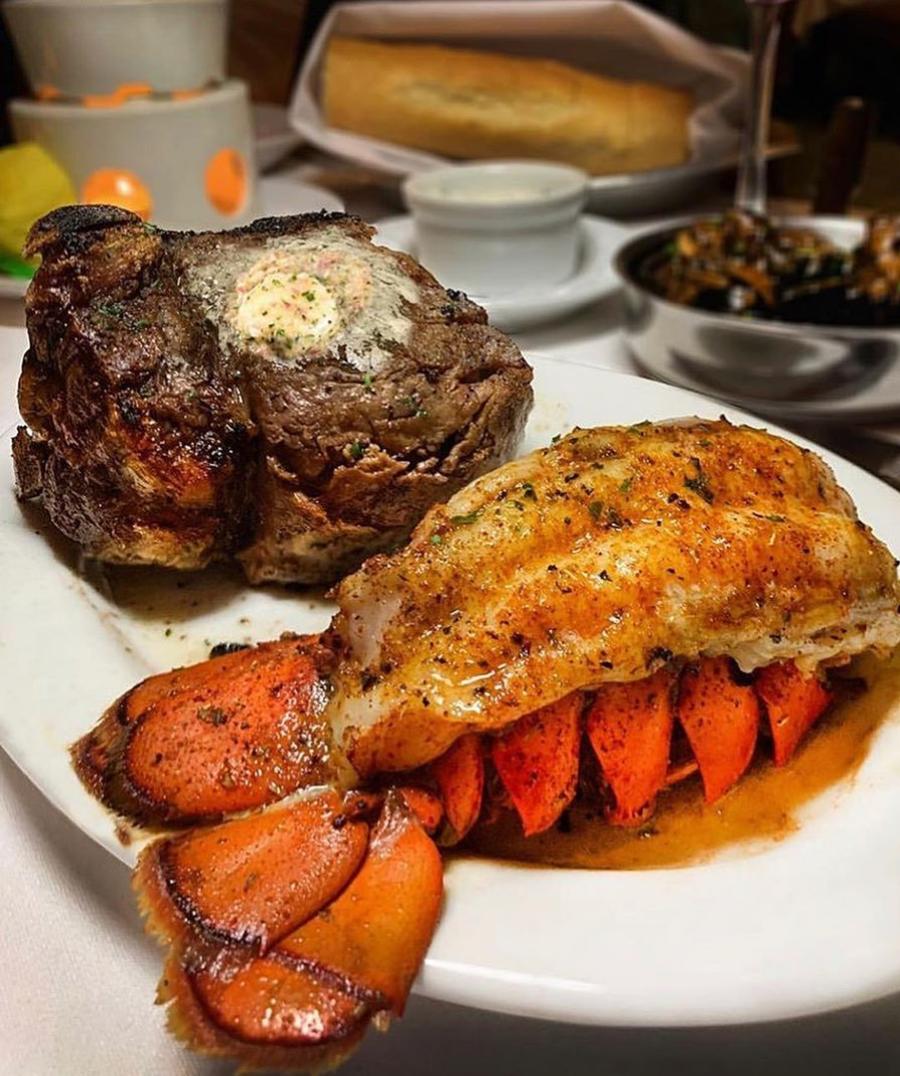 Quick Drive
If you are willing to jump in your car or grab a quick Uber, we have several more choices just a few streets away in the Lincoln Mill District and at two restored facilities - Campus 805 and Stovehouse.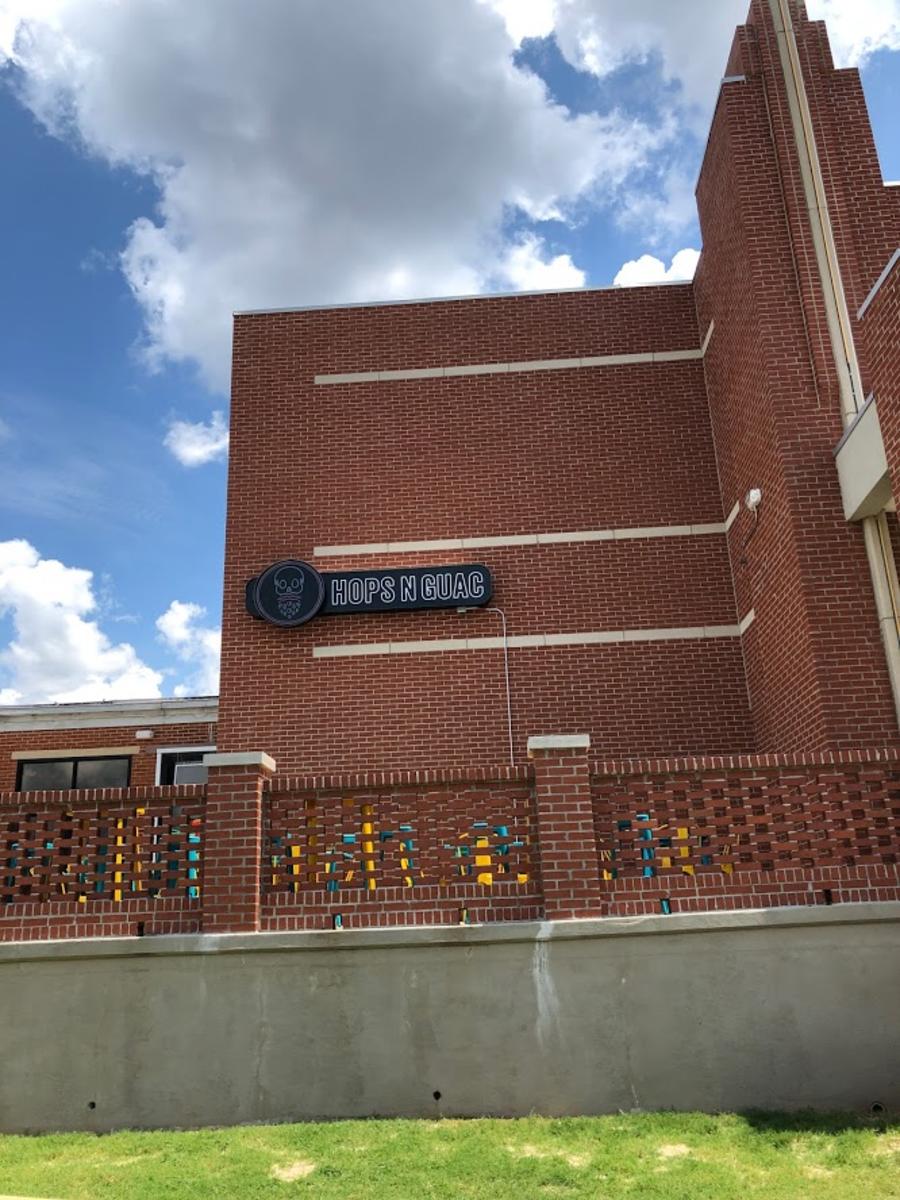 Known as the coolest middle school in the country, this repurposed building holds two breweries, tons of fun inside, and plenty of places to eat.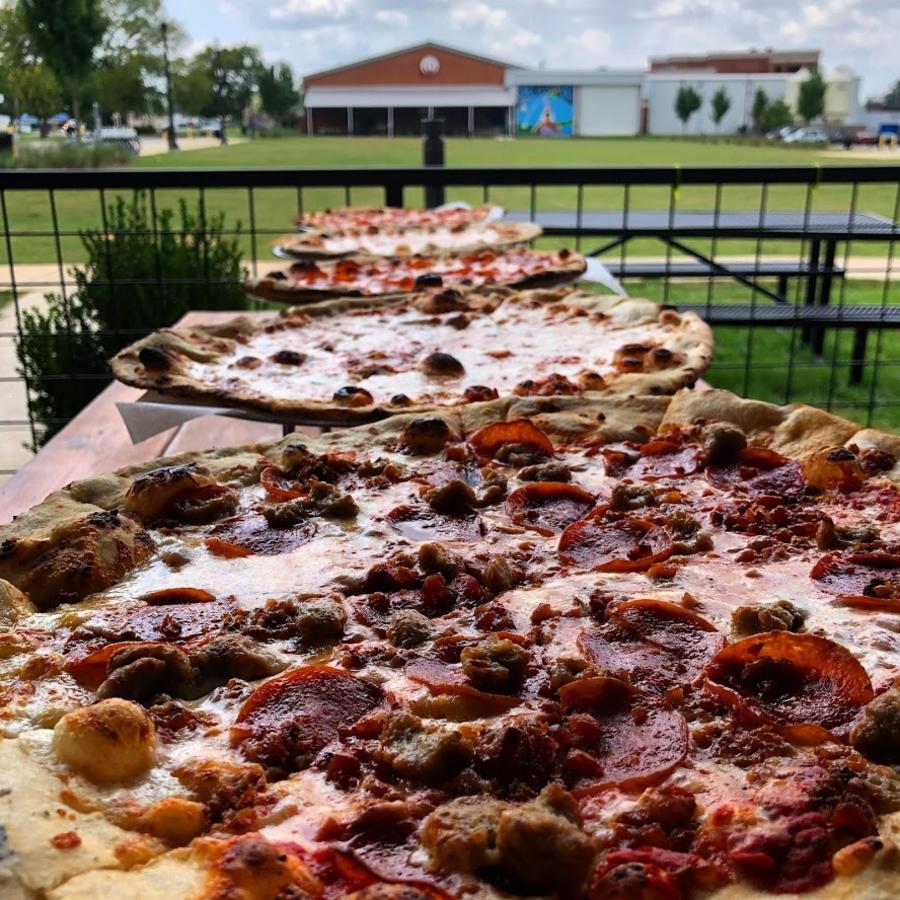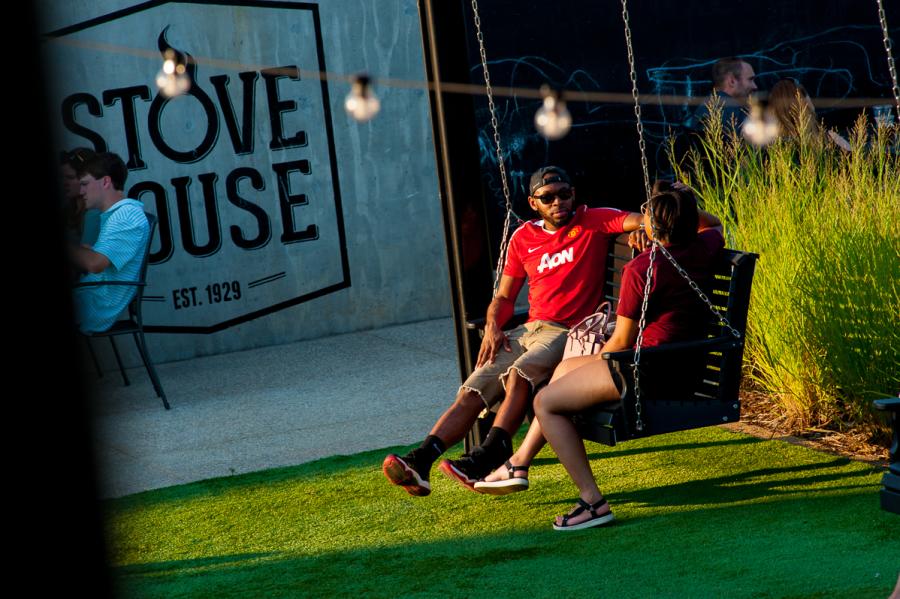 Stovehouse is an old stove factory turned into a food and leisure garden that showcases all locally owned restaurants with plenty of space to spread out. The outdoor spaces have both heaters and fans so it's perfect year-round.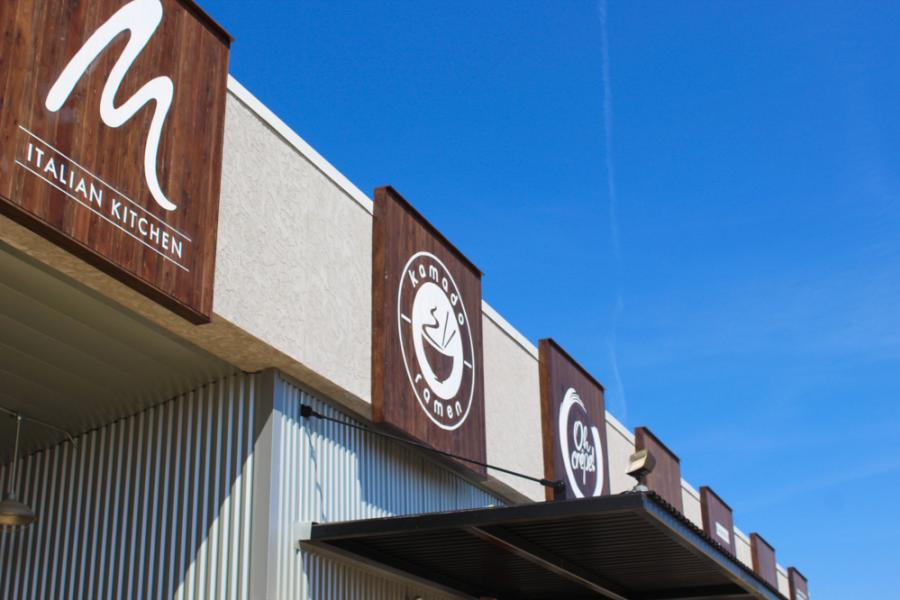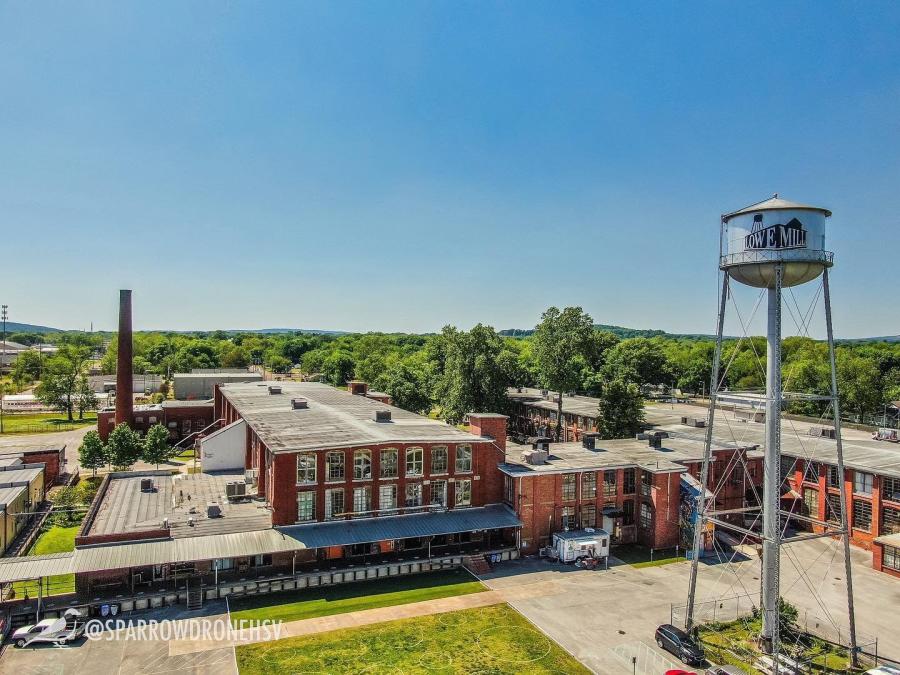 Lowe Mill ARTS and Entertainment is home to more than 120 artists in an old cotton mill factory. It's now the largest privately owned arts facility in the Southeast. You'll find everything from pottery and painting to vegan friendly dishes and decadent chocolates.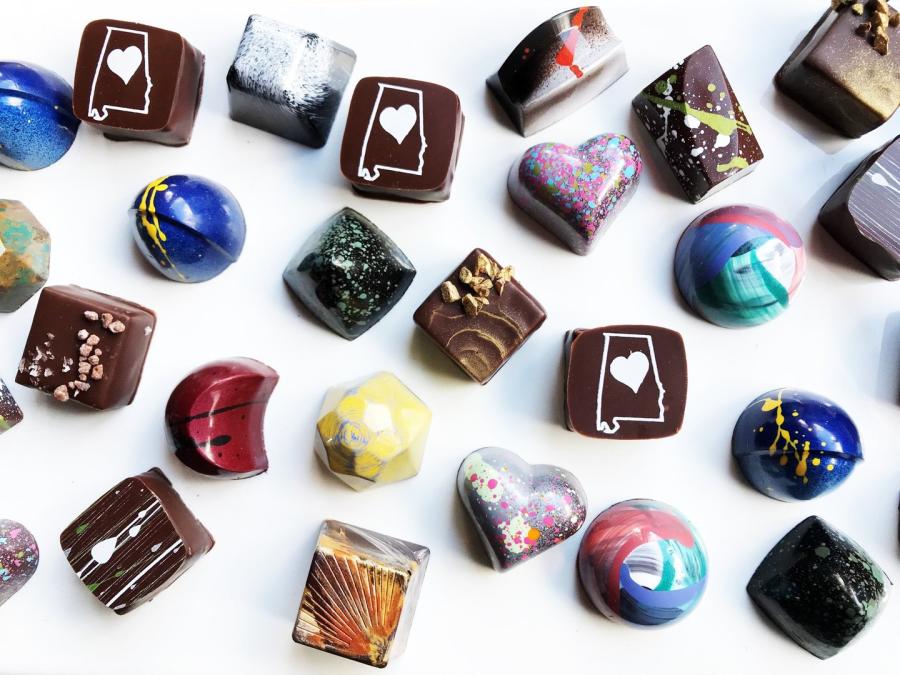 Huntsville has no shortage of fun and unique dining options! If you are visiting, you can also try out the Downtown Coffee Trail, Downtown Craft Beer Trail, or join us for Restaurant Week in August. During Huntsville Restaurant Week participating local restaurants will have a special menu and/or pricing for the general public. This is the perfect time to try out something new and explore the Huntsville dining scene. Be sure to take pictures and share using #dinehsv - we love to see those happy plates!