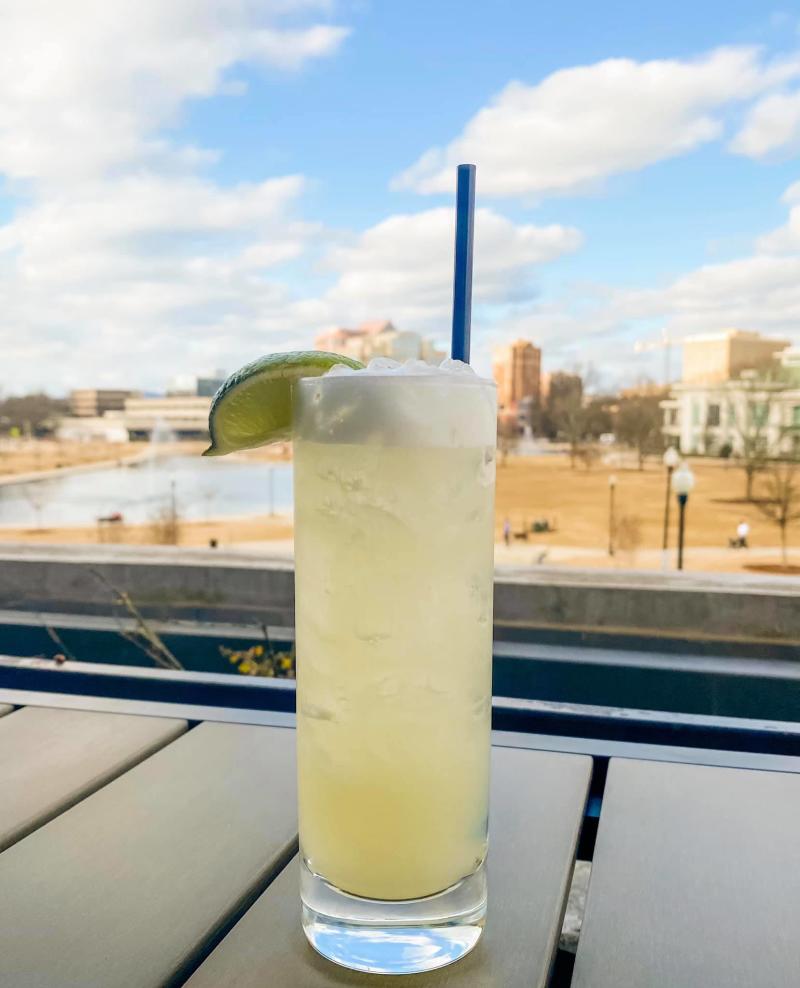 This is the newest place to open in downtown Huntsville and the view is… WOW.  It's located on the second floor of the AC Hotel. You can access it by an elevator on the outside of the building. It's a perfect place to grab a drink and overlook Big Spring Park and downtown Huntsville. You can even spy the Huntsville Museum of Art. 
Location: 435 Williams Ave SW on the second floor of the AC Hotel.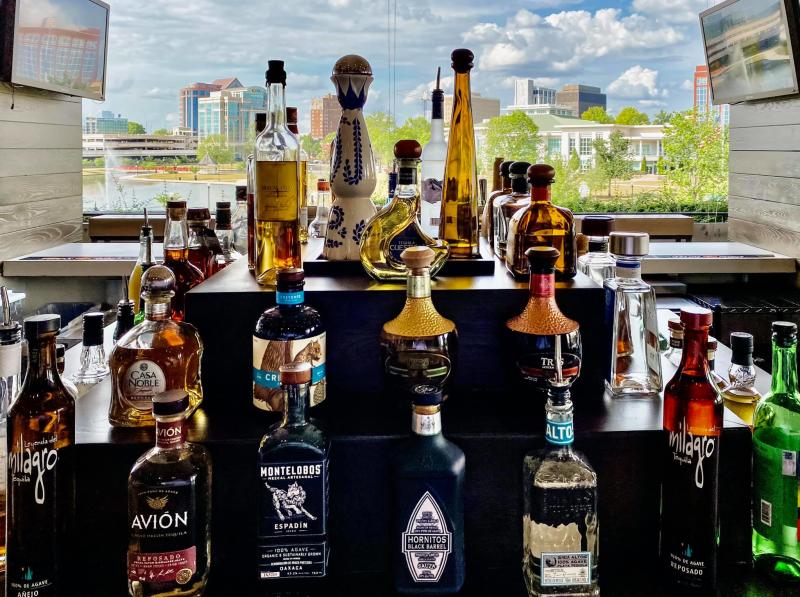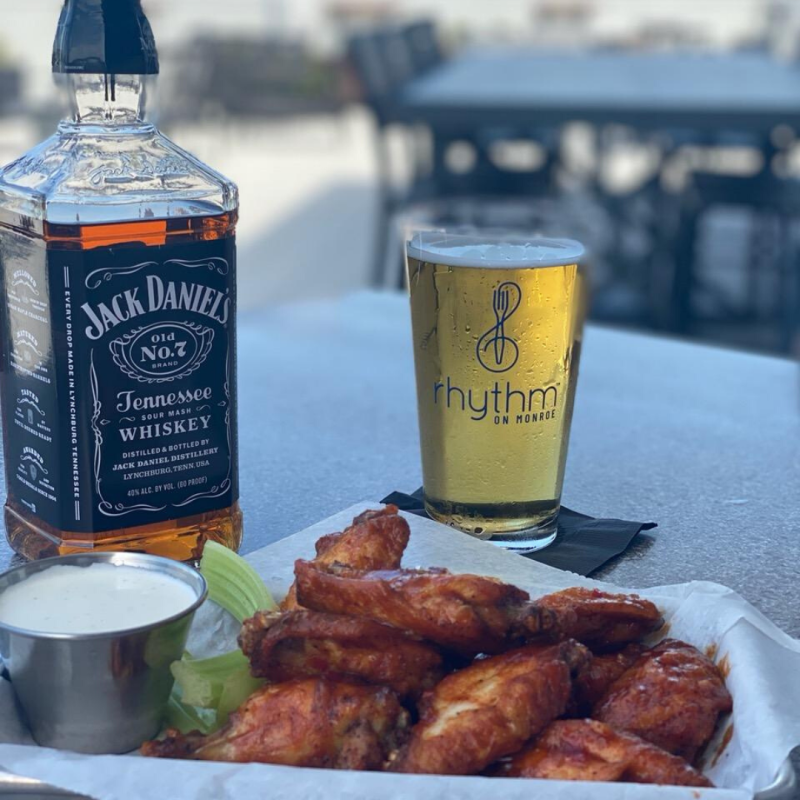 Rhythm on Monroe is part of the Von Baun Center. This rooftop bar and restaurant is the perfect place to hit up before your show, game, or concert! They offer both indoor and outdoor seating. Their rooftop view overlooks Big Spring Park and soon, the new hotel and parking garage. They have fire pits and specials throughout the week with food and drinks. The food is upscale casual and they are perfect for a date night to walk around and explore downtown Huntsville.
Location: 700 Monroe St SW at the corner of Church Street and Clinton Avenue. Part of the Von Braun Center.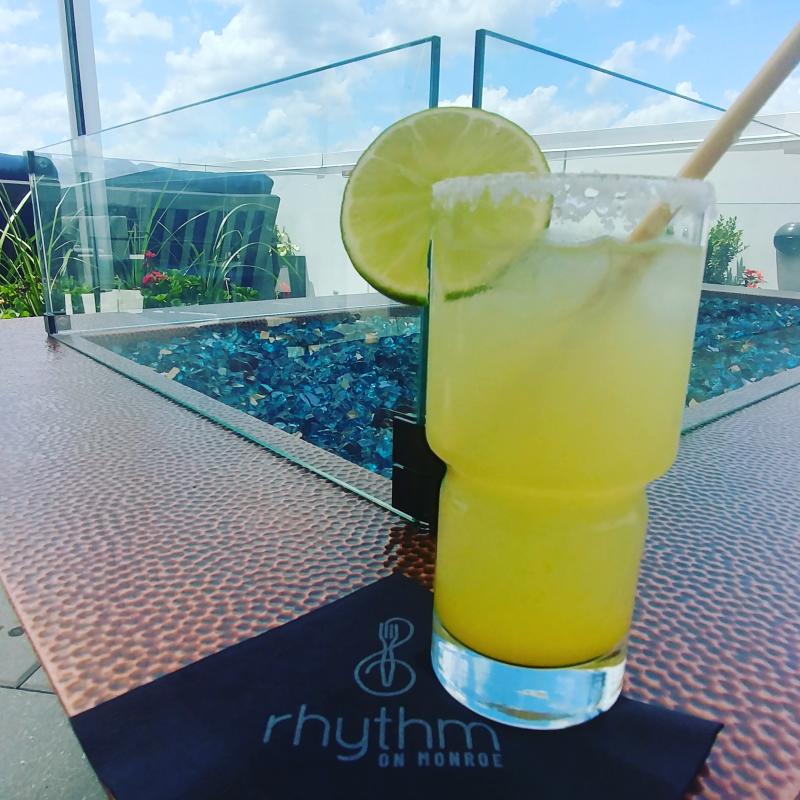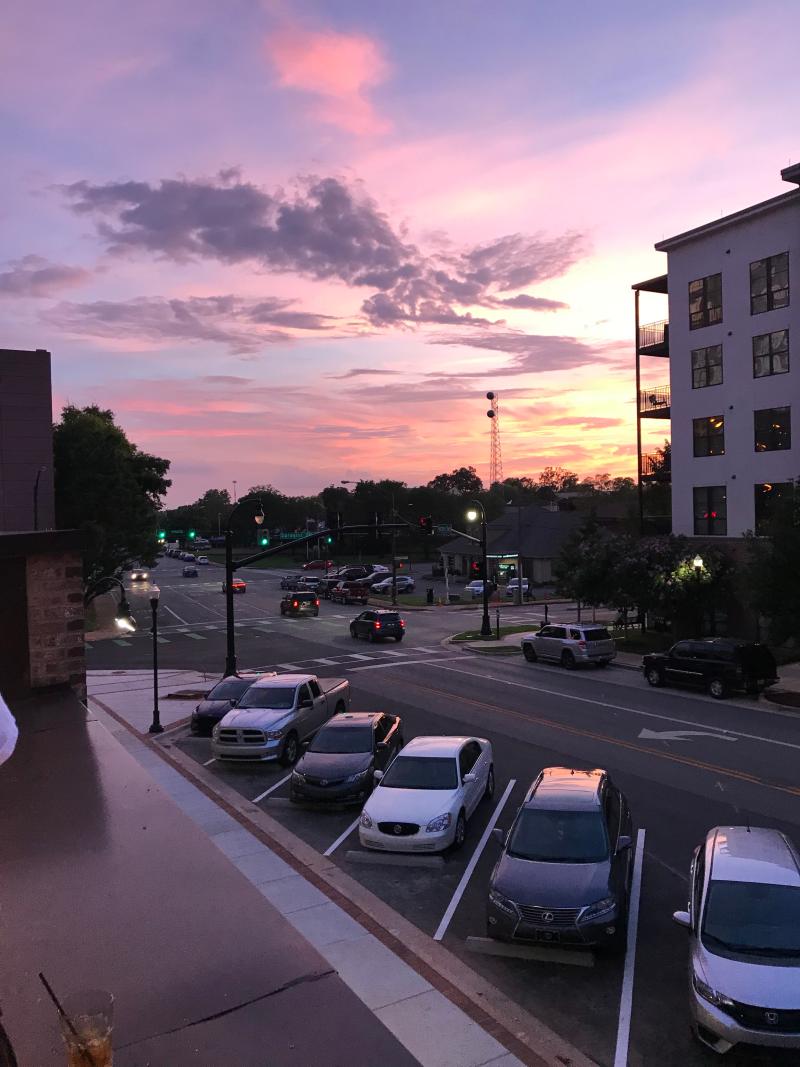 Moe's BBQ has a casual vibe with some great views of a sunset over Huntsville. Moe's has a smoked menu of pulled pork, ribs, and wings along with red and Alabama sauces… oh and mac 'n cheese. This is your place for great Southern BBQ and sides. They have two rooftop terraces with roll-up doors and full premium bars. Guests can enjoy live music on the weekends, as well as bingo and trivia during the week. 
Location: 127 Holmes Avenue between Spragins Street and Jefferson Street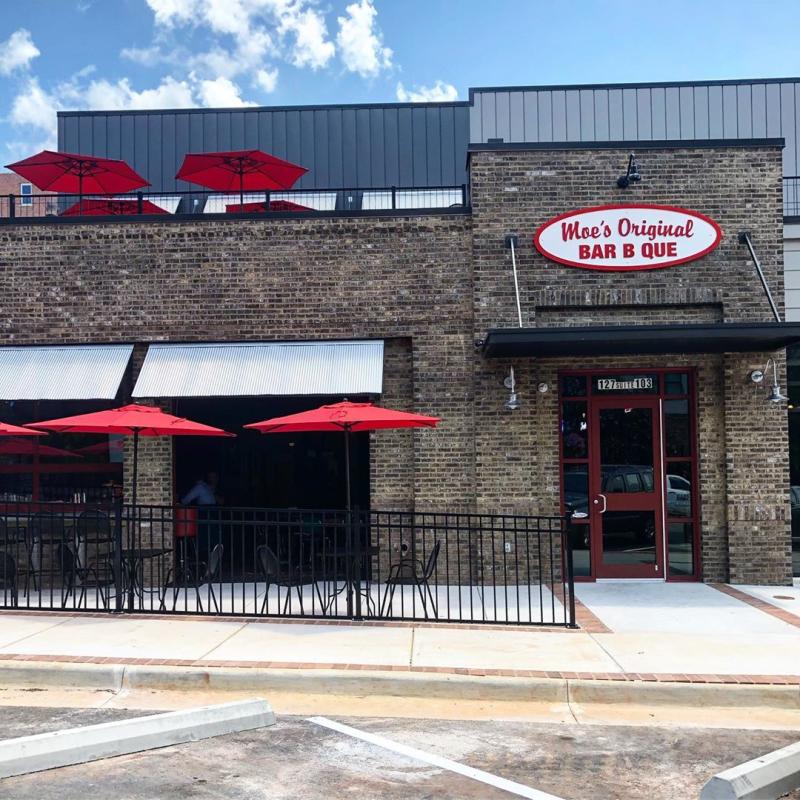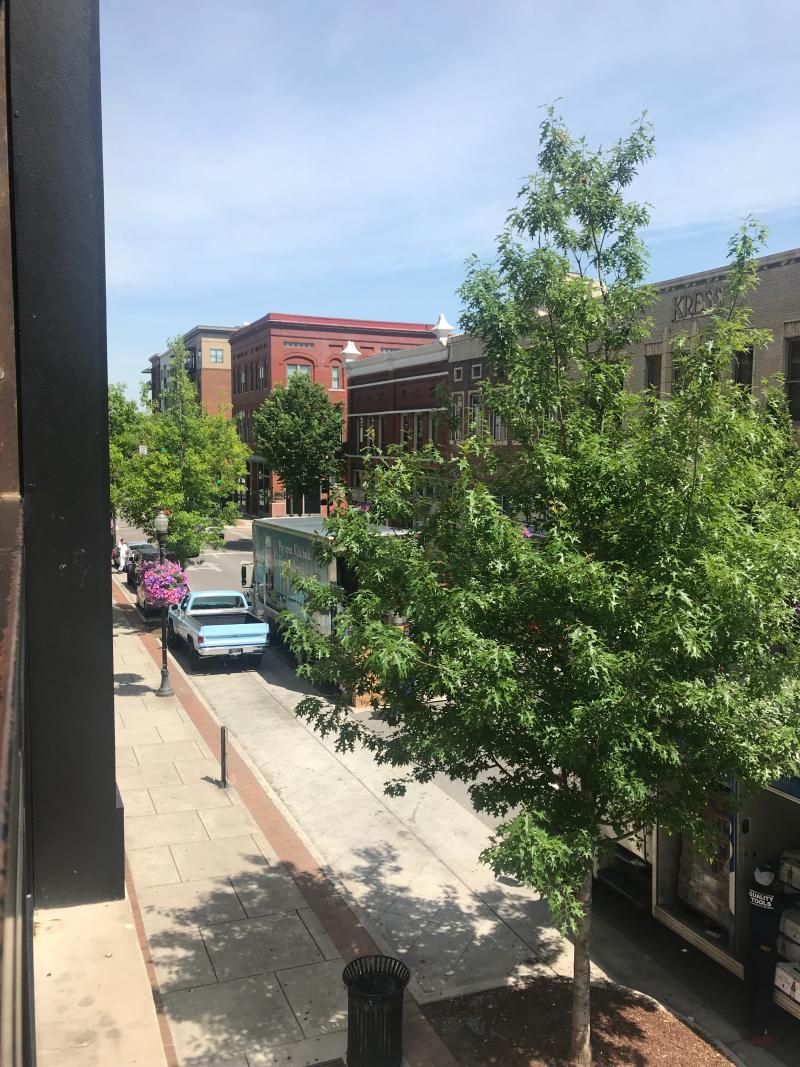 In search of an open-air bar with an industrial yet cozy feel? The Martin is your go-to. Grab a beer and order "The Southerner" sandwich as you enjoy the breezy bar. With a menu that covers everything from cheese curd appetizers and soup to signature sandwiches, flatbreads, and tacos, there's something for everyone at this trendy bistro. There's also a selection of signature cocktails, wine, and beer on tap.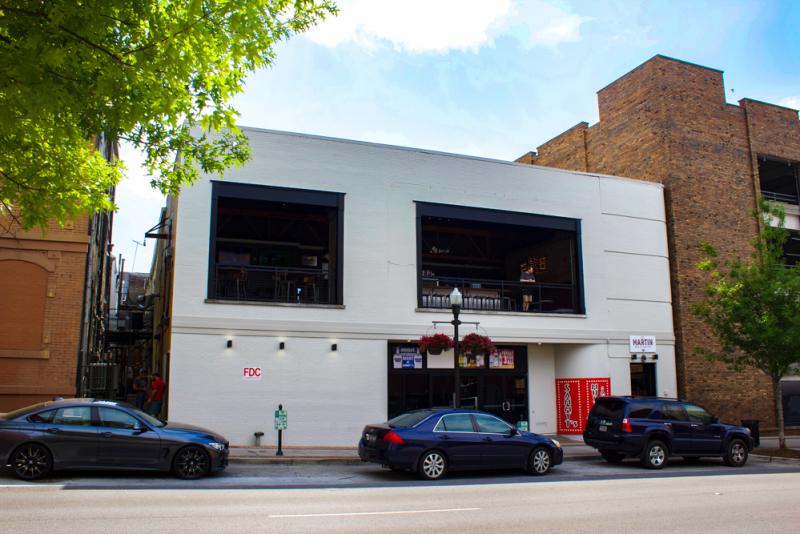 Location: 116 Washington St SE on the second level.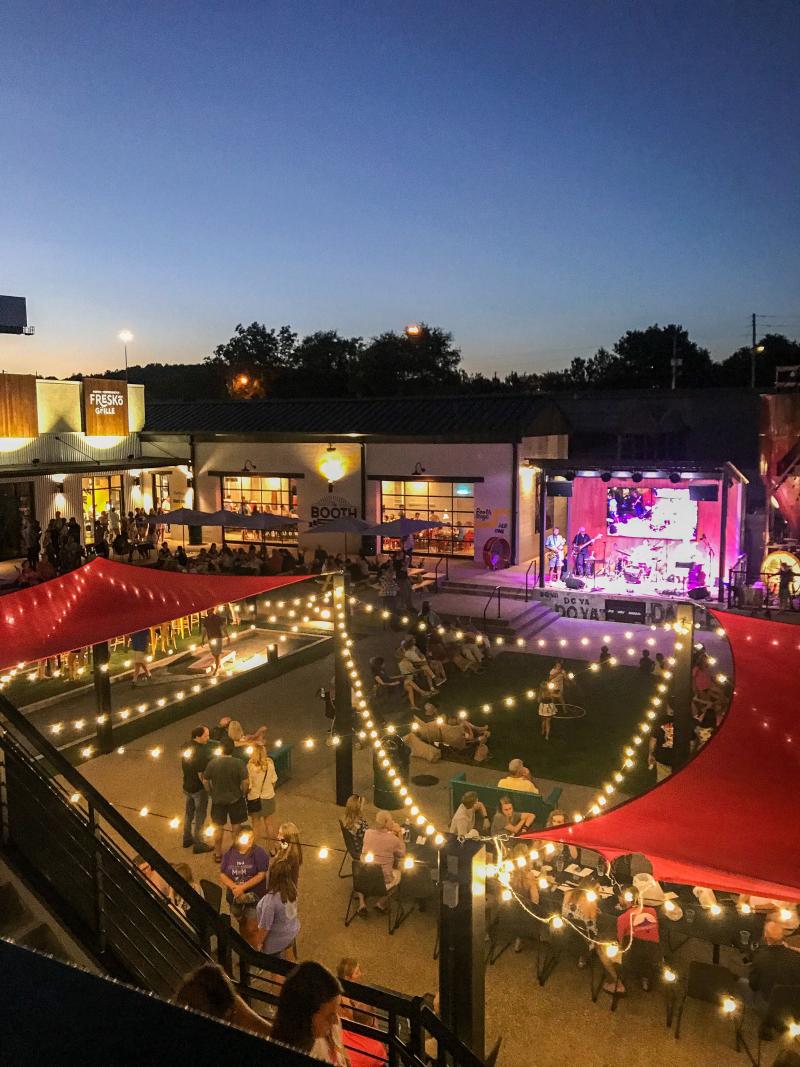 The Pourhouse is part of the Church Street Family and is located at Stovehouse. Get yourself one of their signature cocktails, grab some delicious food from one of the many restaurants, and find a spot to hang out on the Pourhouse roof. BONUS: a great view of the "backyard" stage! Stovehouse has live music throughout the week and weekend! 
Location: 3414 Governors Dr SW, part of StoveHouse Food and Leisure Garden.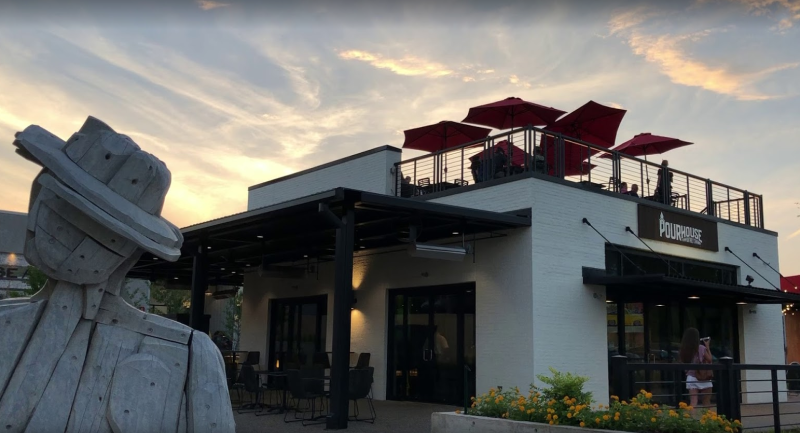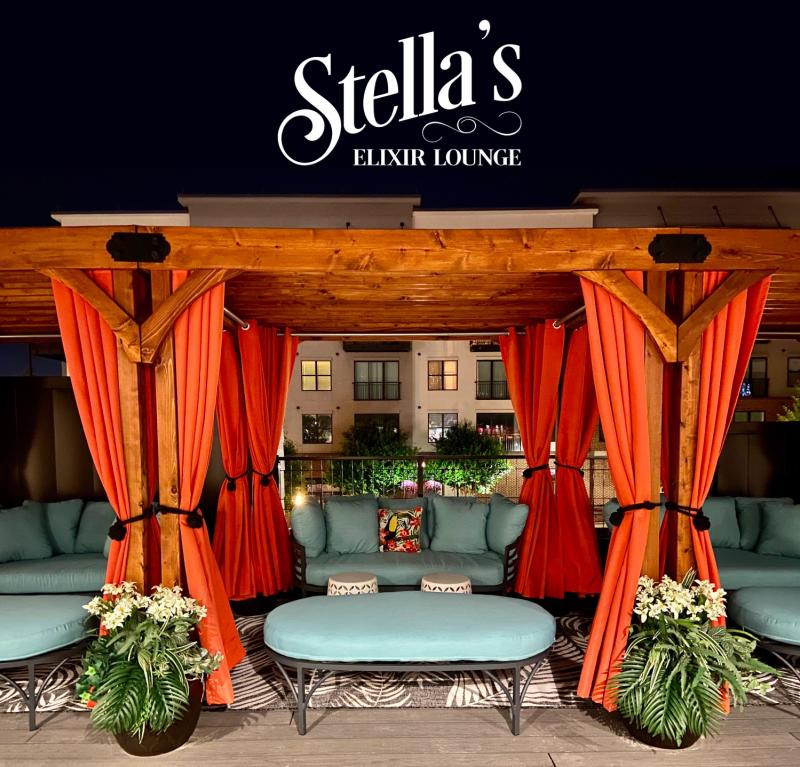 Stella's Elixir Lounge is a date night or girlfriends' night out DREAM! Upscale and unique, this lounge features semi-private cabanas, cozy couches, and fire pits. What more do you need? 
Location: 127 Holmes Ave NW right just down the road from Moe's BBQ!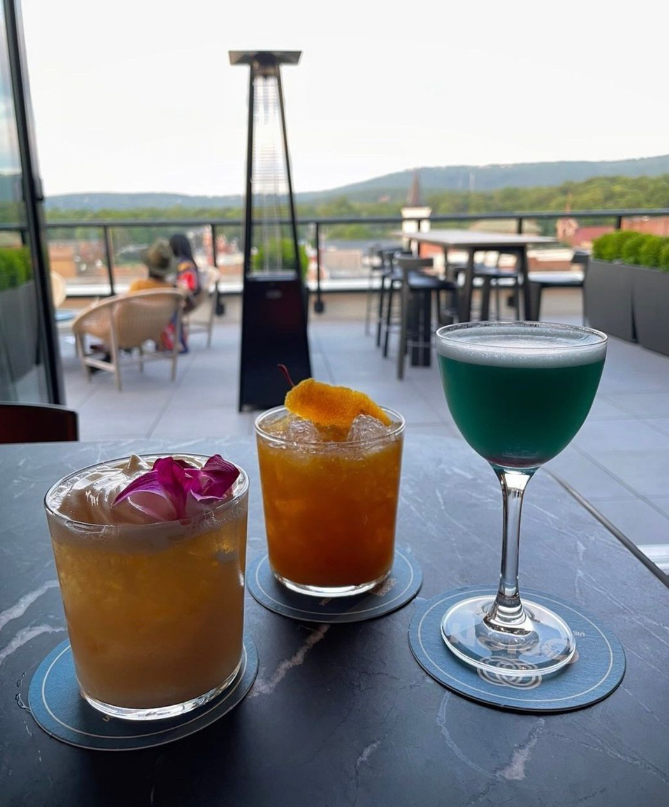 Baker and Able Rooftop Bar takes mixology to new heights. Literally! Soaring at the top of the 106 Jefferson Hotel, Baker and Able is the spot for that perfect cocktail-sipping picture. Baker and Able Rooftop Bar takes its name from Miss Baker and her companion, Able who were monkeys that embarked on a space mission aboard a Jupiter AM-18 rocket in 1959. Space is a pretty big deal in Huntsville and Miss Baker and Able are legends! Enjoy cocktails that are as equally beautiful as they are TASTY!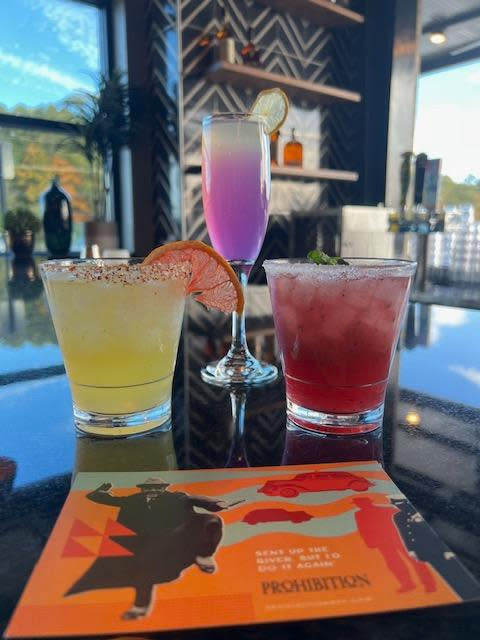 Located in Madison AL, this 1920s-style restaurant has a rooftop, upstairs, and downstairs bar. The patio has walls that are wind and water-shielding with cozy heaters during the winter. The menu features modern global cuisine and funky cocktails.
Insider Tip: Check out the 'hideaway' spot upstairs and tuck into a cozy corner.
There are vegan and gluten-free options and large format options for 4-6 people available.