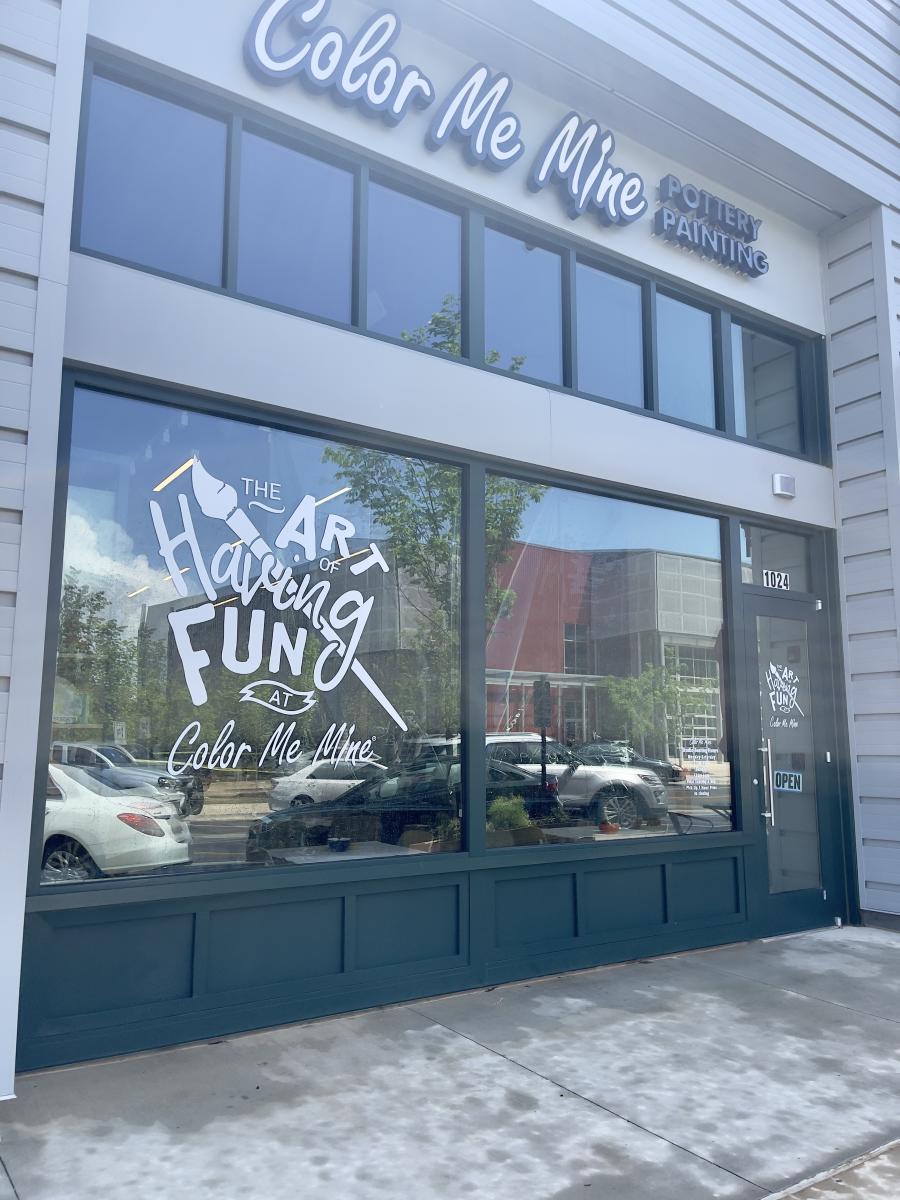 Are you looking for a way to get your family out of the house and into the art scene? Color Me Mine, located in the heart of MidCity District, is the perfect option and has something for everyone!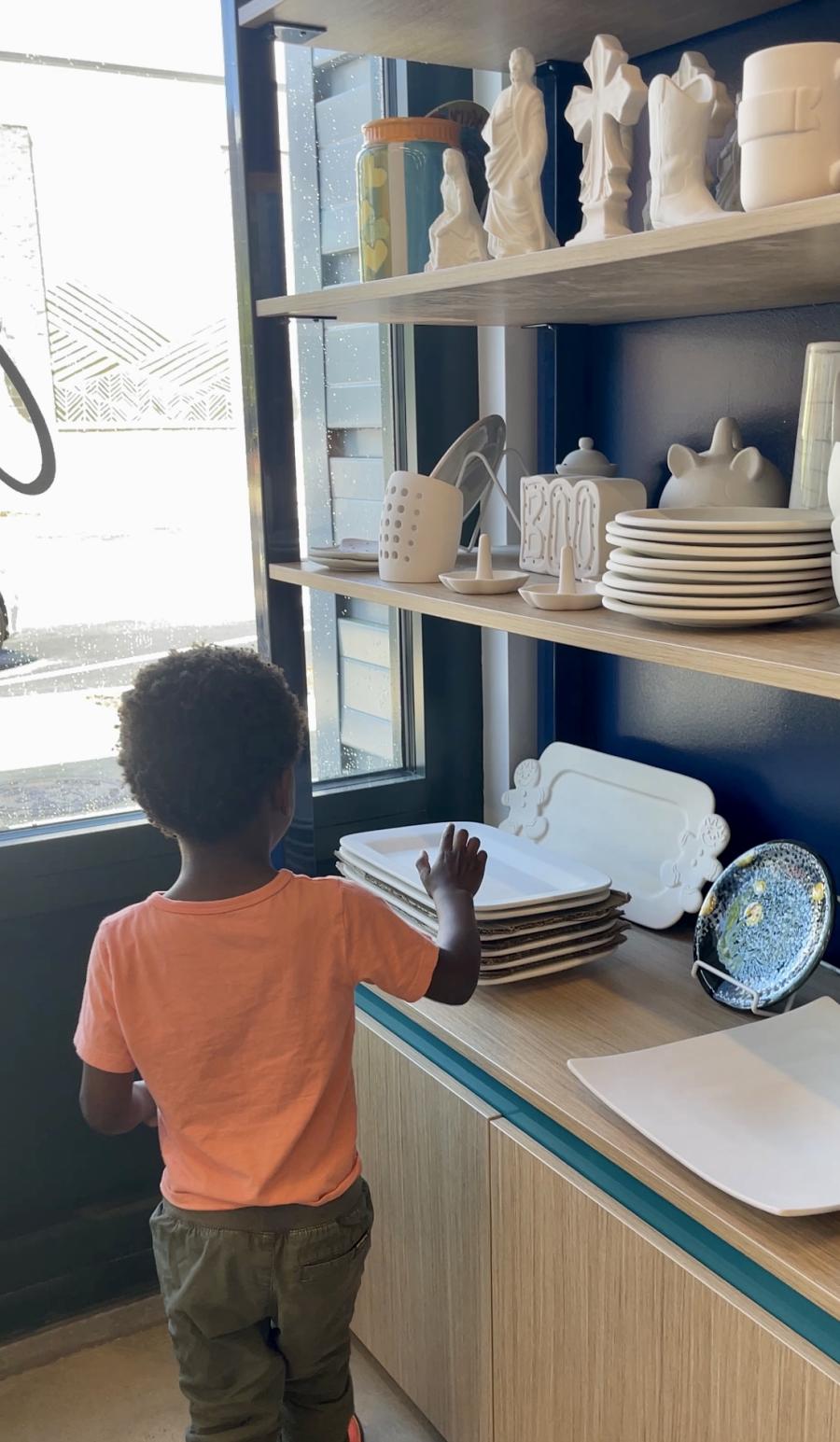 Color Me Mine is a paint-your-own-pottery studio inspiring the artist in us all to shine. After arriving at the studio, you'll stop by the desk to pay the associated studio fees. Fees are $6 for kids and $10 for adults and do not cover your ceramics. Once done, take some time to walk around and check out the variety of options available for painting. We visited ahead of mothers day and loved seeing so many pieces catered to the upcoming holiday. They also had a lot of cute banks, figurines, mugs, and dog items to choose from, with prices ranging from about $10-$42. 
After deciding what to paint, you can choose your colors and begin the creative process. Seeing all the vibrant colors reminded me to paint from my heart and choose what speaks to me. I passed that tidbit on to my son and encouraged him to pick whatever colors made him happy!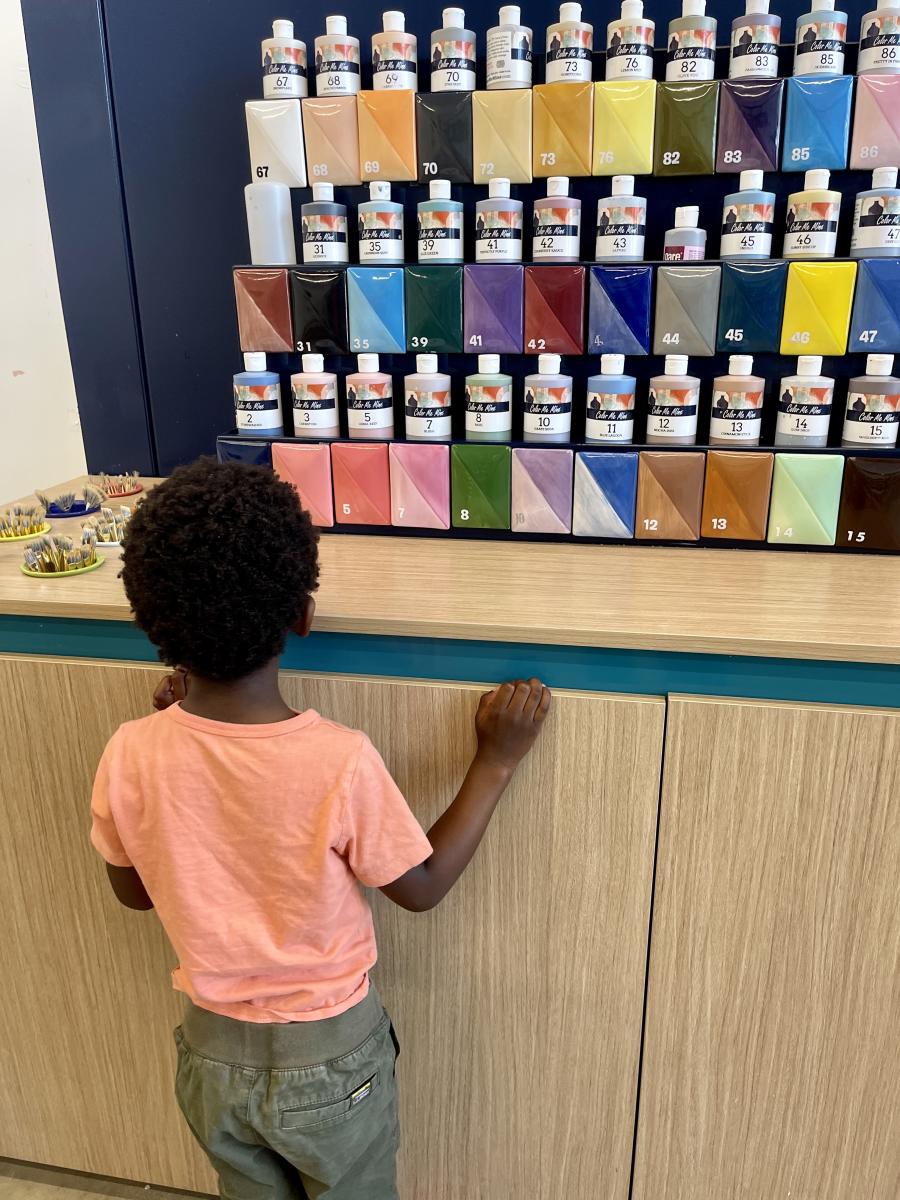 While the color wall appears to have repetitive colors in each row, it's important to pay close attention to the samples below each bottle. Here, you'll notice the difference between similar shades and get an idea of how the color will look once your item is glazed. 
Once your pallet is complete, it's time to design your piece. The studio provides everything you need to bring your idea to life, from paintbrushes for coverage and fine details to sponges for creating texture and pattern. When it comes to art and creating, I try hard to embrace the idea that there are no mistakes. Occasionally, though, you have something in mind that requires a little fixing to achieve. Color Me Mine is a step ahead of you and makes sure each station is equipped with tools to help correct any mishaps. Since I was painting with my 3-year-old, who wanted to take over my project once he completed his, I appreciated each item available for fixing "mistakes." 
Once pieces are complete, they're left at the studio to be glazed and can be picked up 5-7 days later and brought home! If you are in town for an extended amount of time make this a stop on your first day! 
Color Me Mine is available for open studio, birthday parties, and special events and has gift cards. Please contact the studio directly for pricing and booking needs. 
Address
124 Midcity Drive
Huntsville, AL 
Hours of operation 
Monday - Saturday 11 am - 9 pm
Sunday 12 pm - 6 pm