InnerSpace Brewing Company
The neighborhood around Campus No. 805 is welcoming a new brewery! InnerSpace Brewing Company, which is located in the Butler Green Arts and Entertainment District, opened their doors this February.
The idea for InnerSpace Brewing Company came after owners Laura and Stewart Money went on a trip in Munich, Germany with Laura's sons Patrick and Daniel Wallace. The entire family loved the style of the European breweries and started dreaming about building their own family friendly brewery in Alabama. As the states' brewery and beer laws continued to progress the dream of InnerSpace became a reality in 2016 when the family found the perfect location next to Salty Nut Brewery in the middle of an entertainment district. The brewery continues to be a family affair with the family doing everything from brewing to marketing to building tables.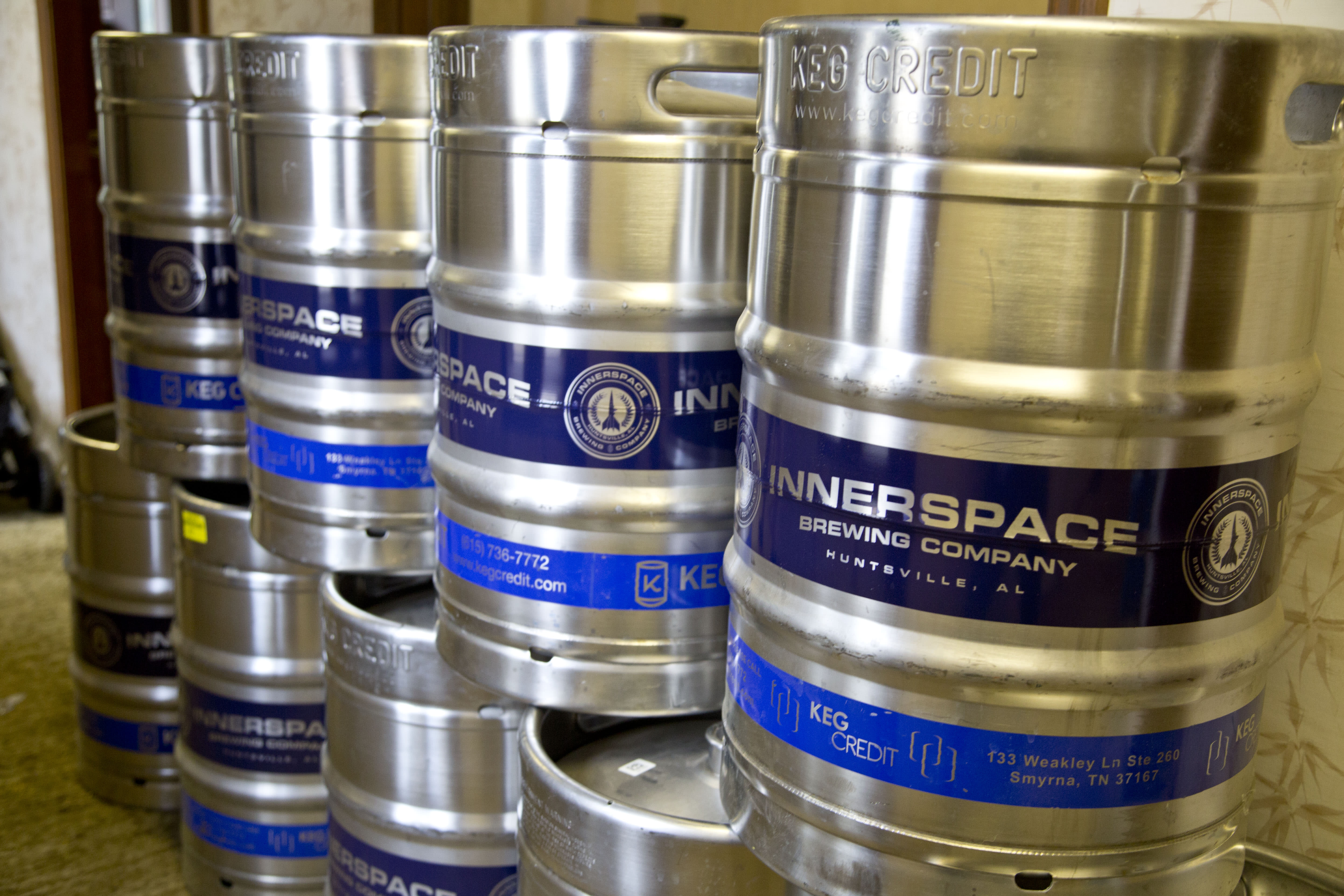 The Brewery
The theme Huntsville's newest nanobrewery is a combination of space exploration, technology, vintage science fiction and all things nerdy. The entrance of the brewery has a 17-foot rocket and the interior is decked out with rockets and science fiction memorabilia. It also includes a science fiction library, a European-styled patio and a biergarten. The brewery owners all have children, so it is very important to them that InnerSpace is family friendly. InnerSpace has games and drinks available for the kids. The brewery is also dog friendly!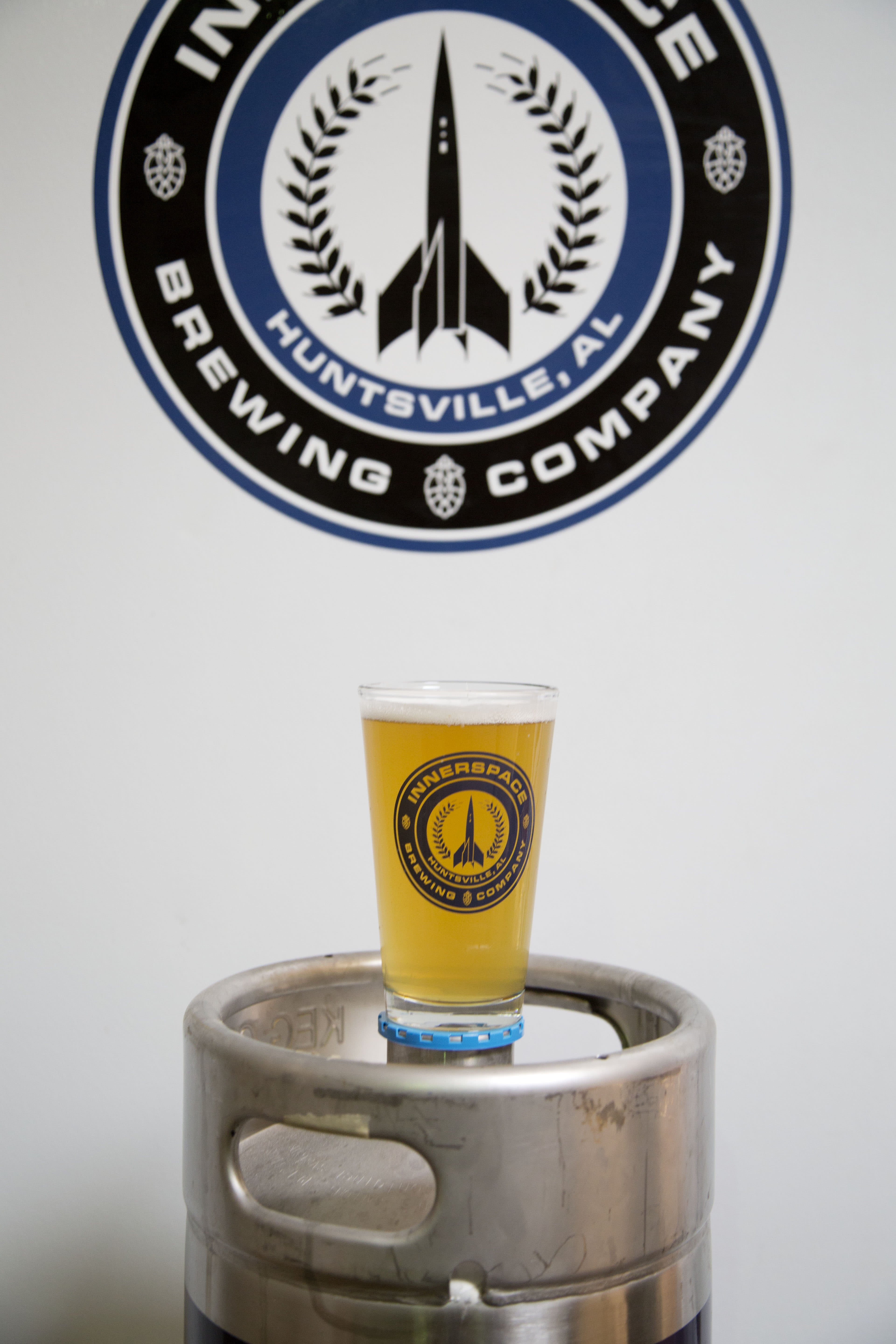 The Beer
InnerSpace brews a variety of beer styles, but specializes in saisons, which are robust farmhouse ales. Farmhouse ale is a style common in Belgium and France and originated with farmers brewing beer at the end of the harvest seasons with excess crops, hence the name. The beer was brewed in the winter and farm workers would drink it in the spring and summer seasons. Farmhouse ales typically have a lower alcoholic content, to insure workers didn't get drunk on the job. Traditional farmhouse ales are brewed with locally sourced ingredients. Head Brewer Daniel Wallace kept this tradition and brews with local ingredients as much as possible. He has even been learning to forage for wild yeast. Daniels has also been talking to local hop farmers so that in the future he can have a fully local produced beer.
InnerSpace is open on Fridays and Saturdays, 5-10 p.m.
Follow them at their Facebook Page InnerSpace Brewing Company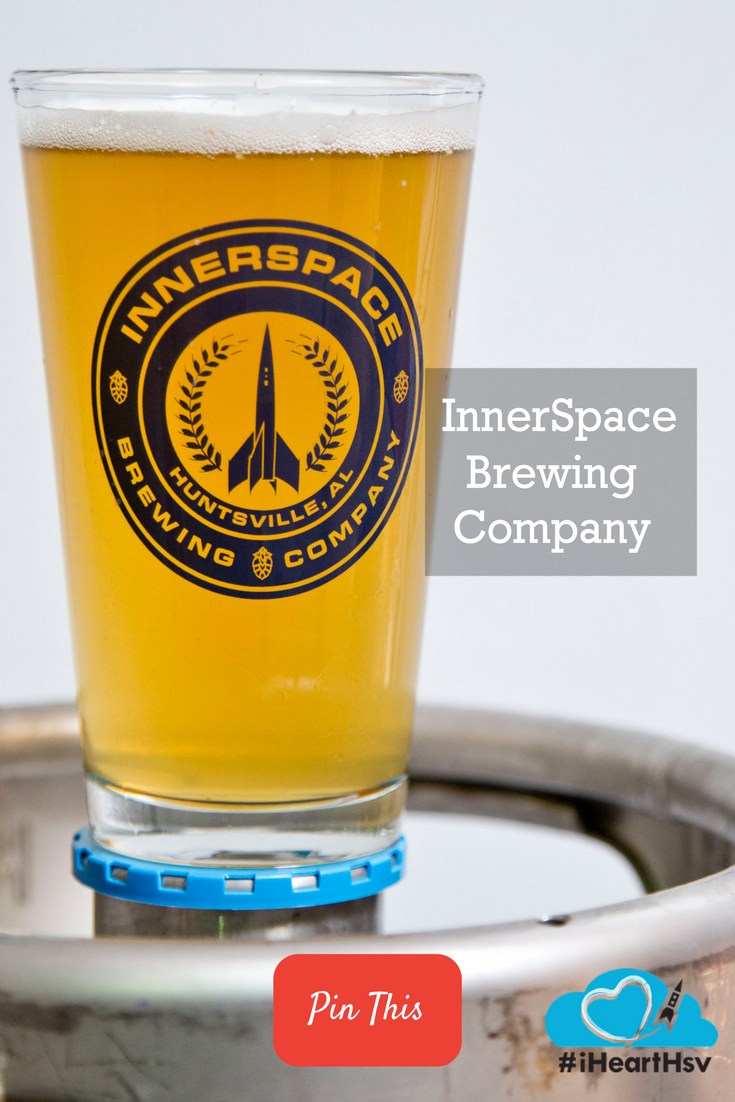 Which iHeartHsv blogger wrote this?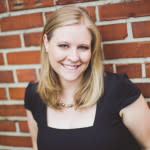 At the age of 12, a subscription to National Geographic magazine began Sarah's passionate love for all things related to photography, and since then she's photographed everything from weddings to house fires to beautiful desserts. Sarah works as a photographer and writer in North Alabama and has photographed for numerous national brands including Southern Living,Cooking Light and Pillsbury.  She also writes for several local magazines and is a regular contributor to the popular food blog Huntsville Eats. See more of her photography at S. Belanger Photography and keep up with her food adventures at The Jealous Crumpet.