Occasionally, it's nice to get away from the hustle and bustle of the city and retreat to a place where you can relax in solitude. Huntsville has plenty of spots for hanging out with friends, networking, and attending events. But where do you go when you want to "introvert" for a while?
Is the Rocket City a friendly place for anyone who scores "I" instead of "E" on the Myers Briggs Personality Test? Can people who enjoy alone time find somewhere to read a book, daydream, or create? Introverts will be happy to discover that there are plenty of hideaways in Huntsville where you can find fun while rejoicing in some much-needed alone time.
Here are a few cozy spaces that we suggest for optimum "introverting" while being out and about Huntsville.

As the sun streams in on a Saturday morning, the iconic couch inside Good Company Café becomes extra warm and inviting. Surrounded by its wicker baskets, blankets, and walls adorned with trinkets, the café is a whimsical spot to enjoy a good read.
Bring your favorite book and feel right at home as you sip on espresso or order a delicious Banana Nutella Muffin—something everyone should experience. You'll hear muffled conversations at nearby tables and the soft clink and clatter of plates being prepared by staff in the kitchen.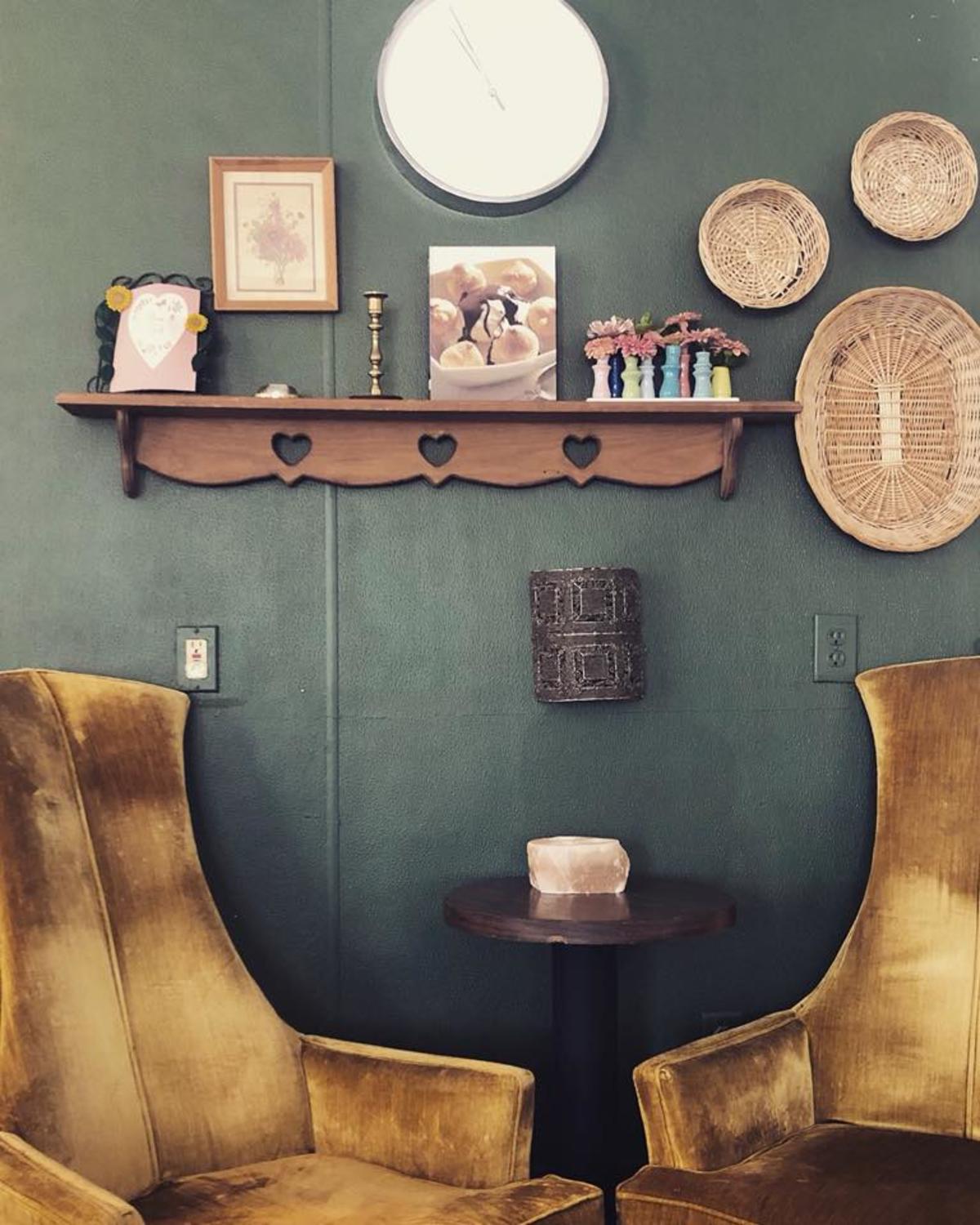 Although there's plenty of room for friends and community seating if you wish to bring a group, Good Company is—at times—best enjoyed when your company is the latest release from your favorite author.
Take another sip of coffee…you're alone at last.

Warmer weather calls for a thoughtful walk or peaceful picnic in the sun. It may be chilly outside, but soon the winding paths at the garden will be blooming with life.
There are many more-secluded areas throughout the park that are perfect for picnics, cloud watching, reading, or relaxing in the breeze. One of our favorite spots, however, is the Purdy Butterfly House. Surrounded by the ambient sounds of running streams and the beauty of colorful flora, the butterfly house is an experience everyone should enjoy.
Stand very still and don't make a sound. A nearby Monarch may land on your shoulder.

Domaine South opened last year in downtown Huntsville on the north side of the historic square. It's become a popular stop for an afternoon glass of wine or delectable charcuterie board. But who says you can't enjoy these alone while soaking up the local vibe?
This comfy 'cave à manger' serves up several small plates that feature artisanal cheeses, freshly baked bread, sausages, hams, and more. You can also pick up a bottle of the finest white or red to enjoy at home later.
At the front of the shop, you'll find snug armchairs where you can watch the busy world outside and savor a quiet afternoon to yourself. Cheers!

Looking for a place to get your creative juices flowing? The Huntsville Museum of Art if a beautiful facility that will expose you to the latest and greatest exhibits of local and traveling artists.
Amble through the many rooms and take note of watercolors, pastels, sculpture, and other media. The museum is naturally peaceful and there's no need to make small talk, unless you meet someone who appreciates a piece as much as you do. Exhibits are always changing, so you can make the trip again and again. You'll always be greeted by a new work to admire.
There are also several classes available if you want to improve your own artistic abilities. It offers instruction in everything from ceramics and sketching to watercolor and abstract painting. Trust us, there's something for everyone.

On a stroll down the paths of Wheeler Wildlife Refuge, the chattering whippoorwills that live within its trees will serenade you. The colors of the area are best viewed in the fall, but this is a spot that's serene year-round.
If you're thinking of taking up bird watching, this is a great place to start. The refugee's 35,000 acres of land is home to several species of waterfowl, loons, grebes, pelicans, herons, forest birds, grassland birds and others. There's also a large mammal population, so you're sure to see or hear some creature scurrying along keeping you company.
So next time you are looking for some alone time, hop on your bike and head outside. The fresh air will do you good.
Do you have other spots where you can enjoy some alone time in Huntsville or Madison? Let us know in the comments so we can add it to our list!