As a mom of three boys, I have always aimed to instill fun and adventure in their lives. On some occasions, that involves travel, but more often than not, it's through exploring and enjoying the activities offered here in Huntsville. Through a combination of free and admission-based offerings, we've kept our family busy, entertained, and playing our way through Rocket city. 
Pick one from each category to create your own, unique Huntsville Playcation!
Where to eat:
Superhero Chefs Huntsville: here, breakfast is colorful, creative, and fun. The restaurant offers an excellent selection of waffles and pancakes with omelets and specialty items sprinkled in to round out the menu. Kids will love the iron man and hulk waffle options which will help pump them up for a day of fun around town.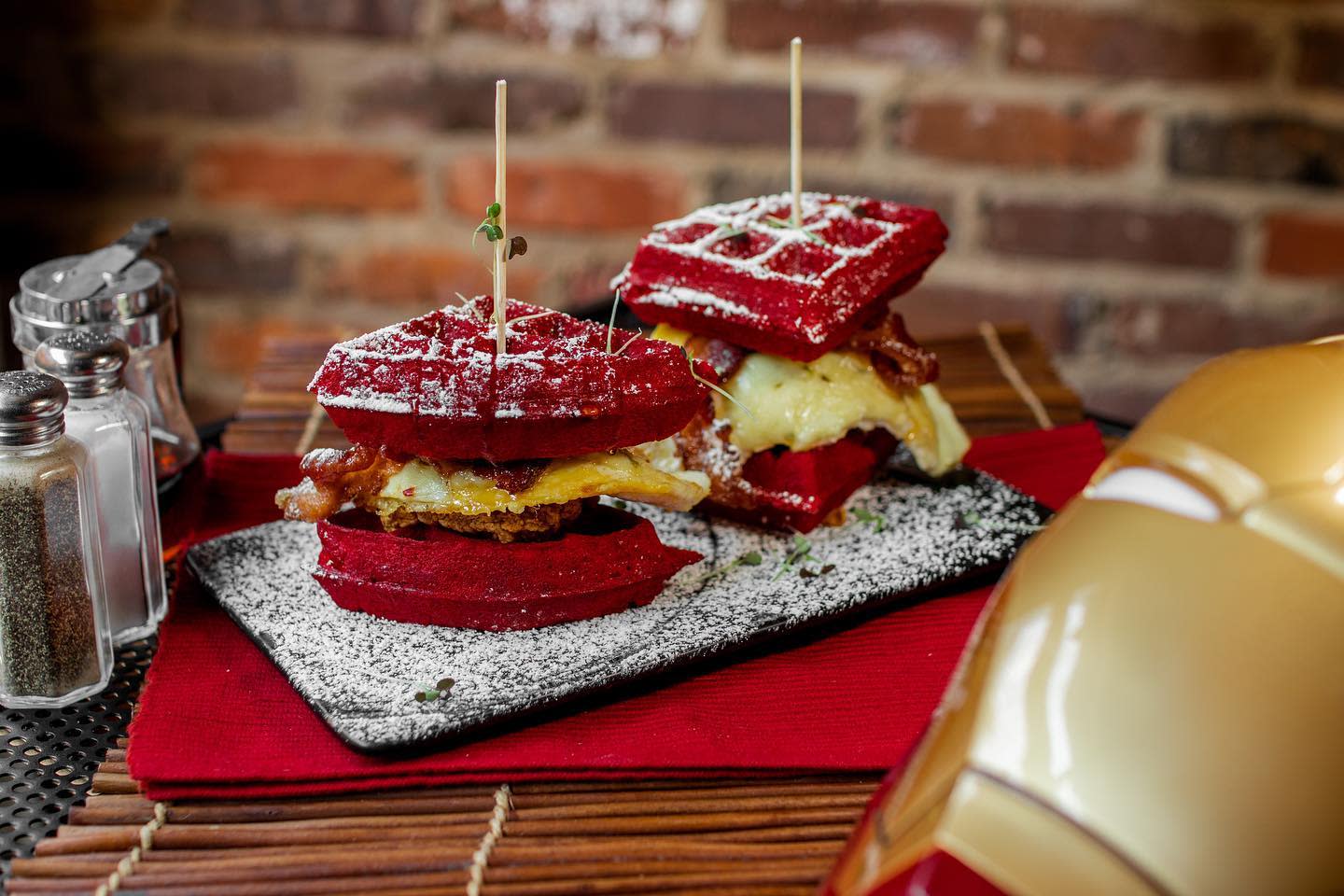 Stovehouse: is our top pick for the family with varying palates. The food & leisure garden offers a diverse food selection and a place to play between bites. Enjoy a giant connect four or ping pong game while waiting for your food, then relax in a glider or swing while the kids play cornhole.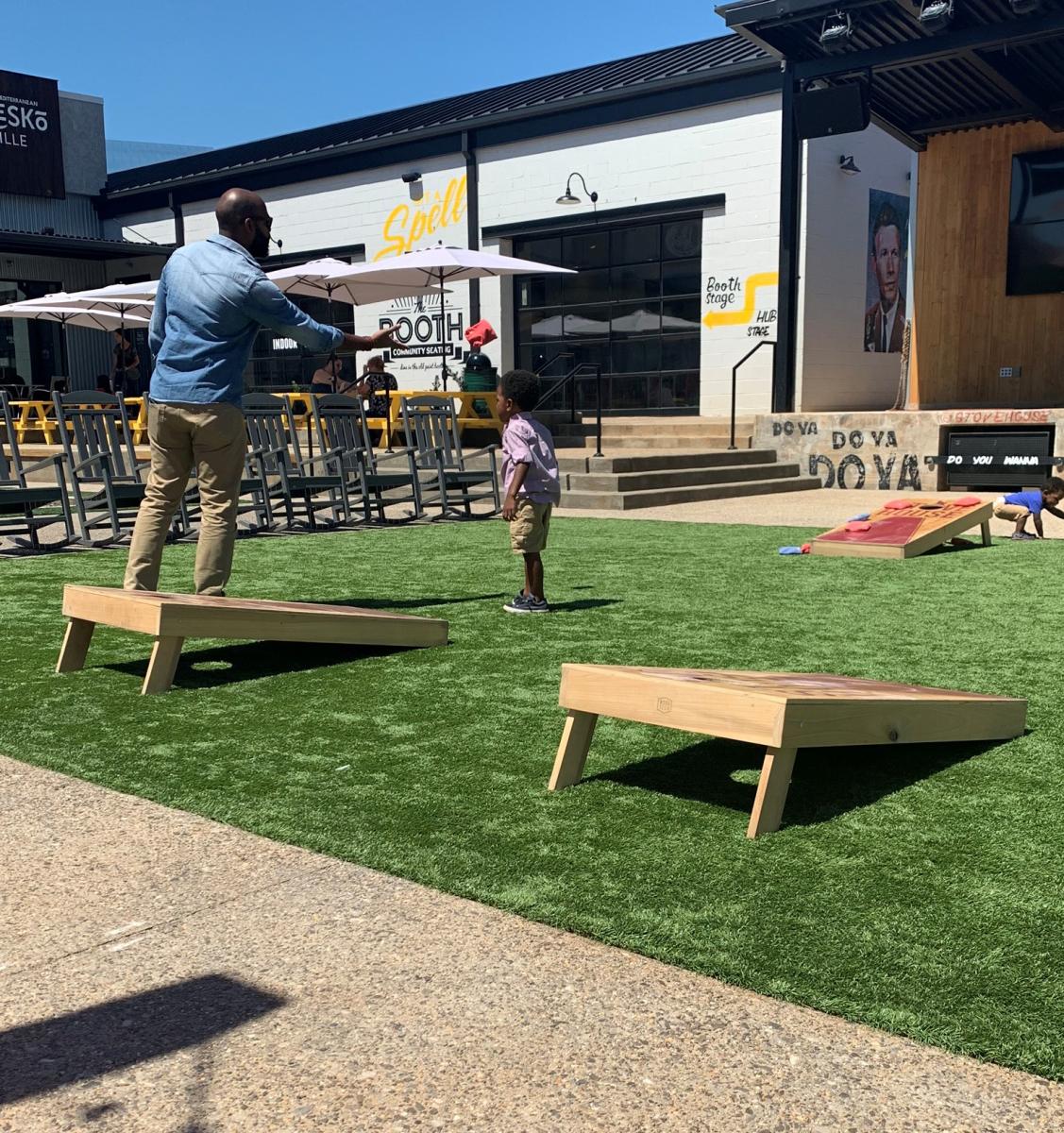 Sam & Greg's Pizzeria/Gelateria: who doesn't love pizza? Especially when combined with homemade gelato, it's a winning combination that appeals to kids and kids at heart. We love Sam & Gregs offers unique toppings such as shrimp and crawfish, which allow us parents to elevate our pizza experience and the traditional and favorite of many kids, pepperoni.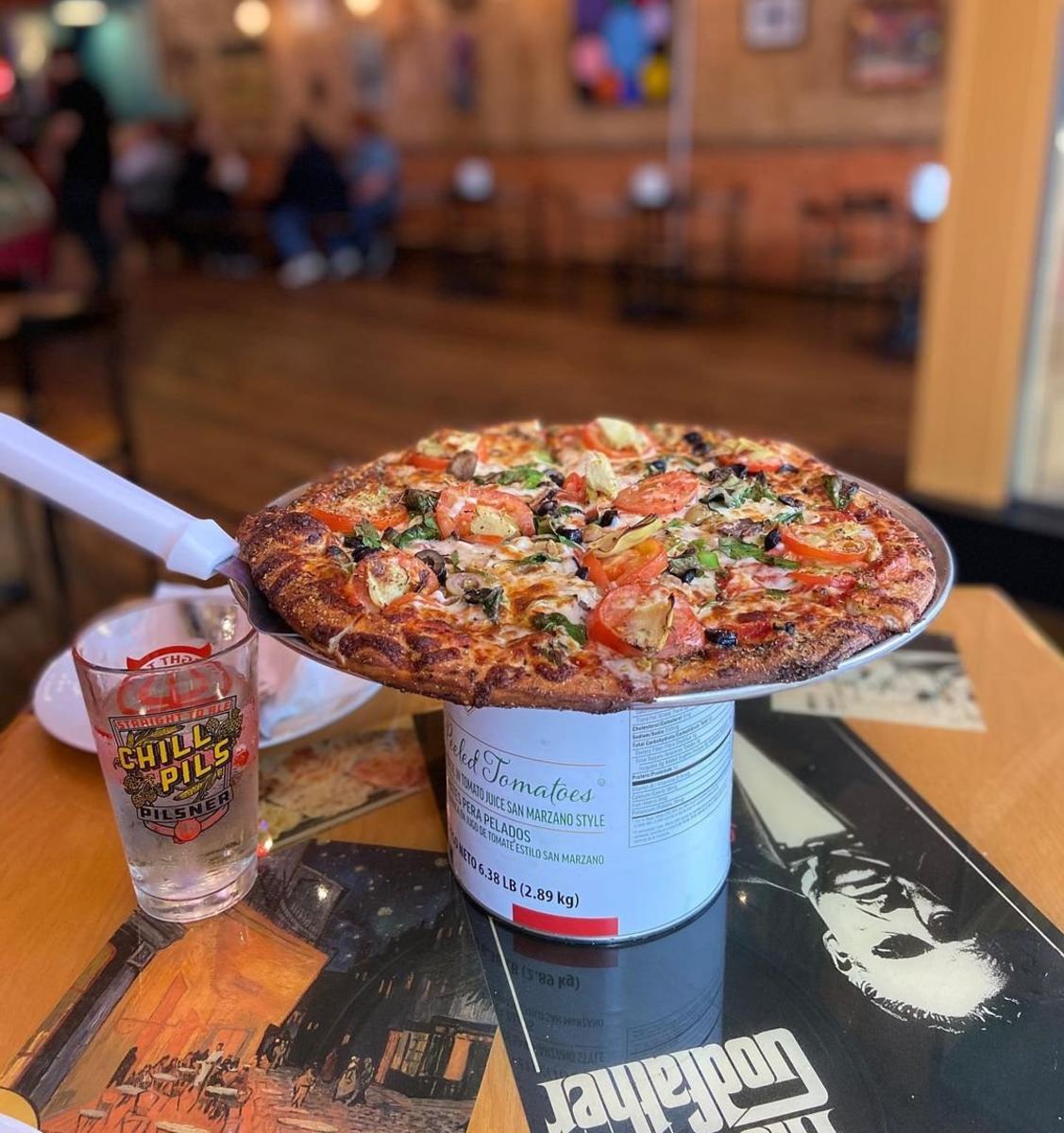 Free Activities
Lucky Duck Scavenger Hunt: With 14 bronze ducks hidden at various places downtown, this scavenger hunt serves as a great is a great way to explore the area and discover new places to visit.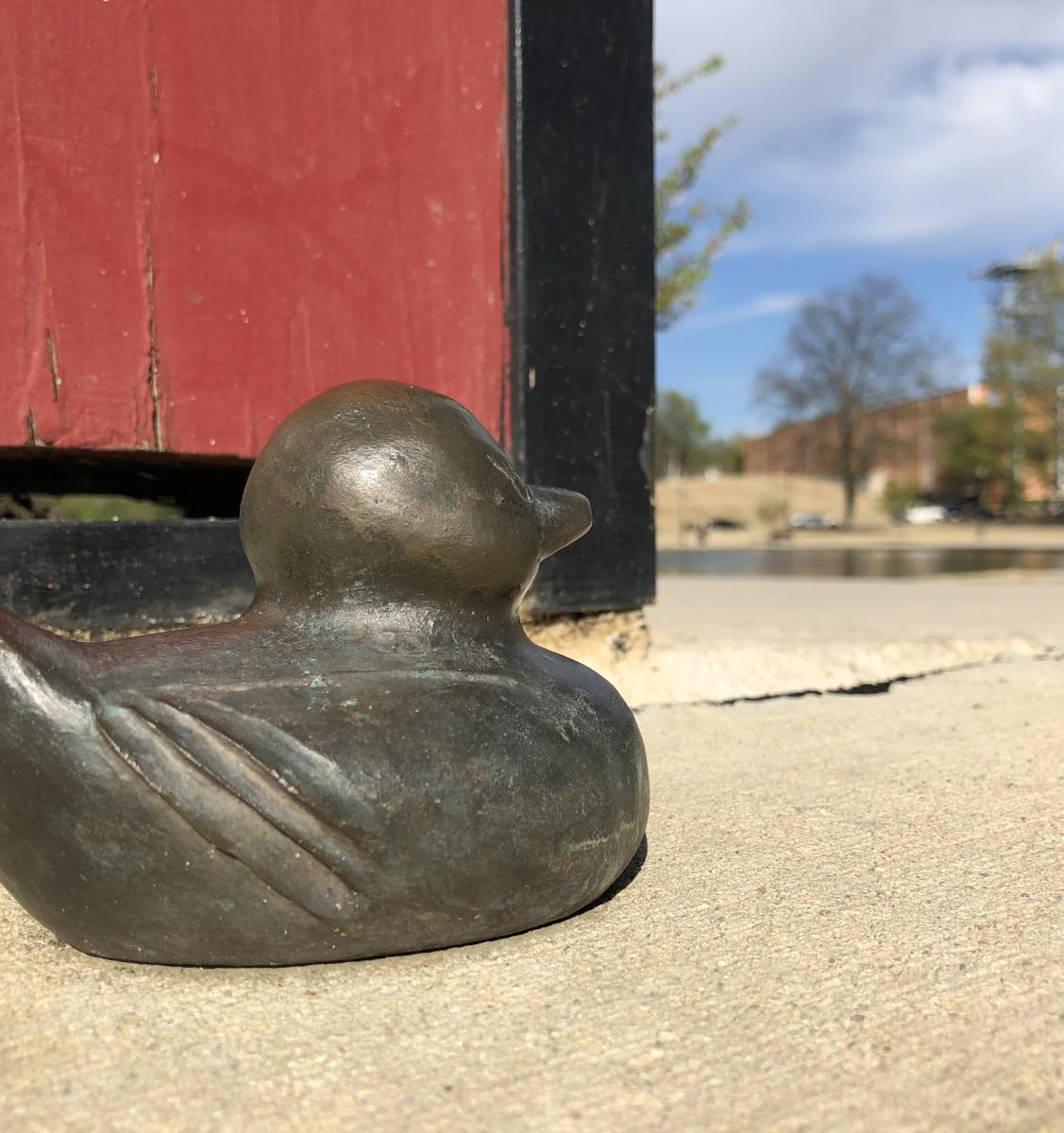 Lowe Mill Arts & Entertainment: This large, privately owned art facility houses some of the most unique and exciting pieces of art you may ever see. Have a budding artist on your hands? Many studios allow visitors to walk through as artists work, but just walking the halls and peeking through windows has proven to be inspiring. Kids will enjoy the eclectic vibes and various games and activities sometimes found outside of the studios. Remember to visit the giant swings; they make great pictures and always surprise those unaware of their existence. 
Green Mountain Nature Trail: Discover a picturesque covered bridge, a beautiful lake, and the state's oldest and largest Winged Elm Tree. Families can enjoy a picnic lunch under the covered pavilion or take a leisure hike through the 1.5-mile nature trail with several high points, such as an outdoor classroom, spring house, and chapel. A playcation isn't complete until you've escaped into nature on Green Mountain.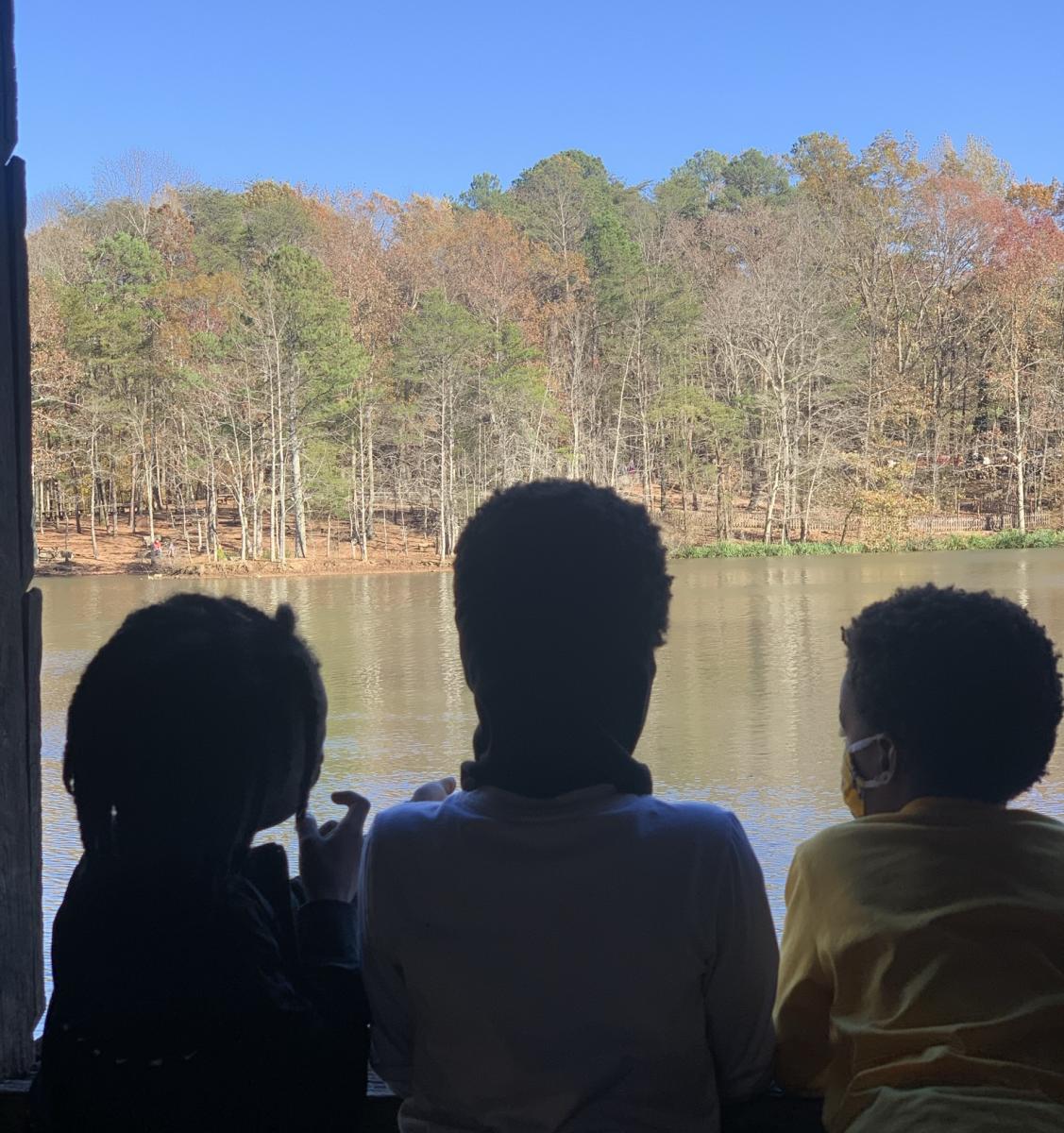 Downtown Secret Art Trail: Uncover more Huntsville secrets as you and your family seek out 22 pieces of art hidden around downtown. Some are obvious, and others are not, so download a map to help keep you on track!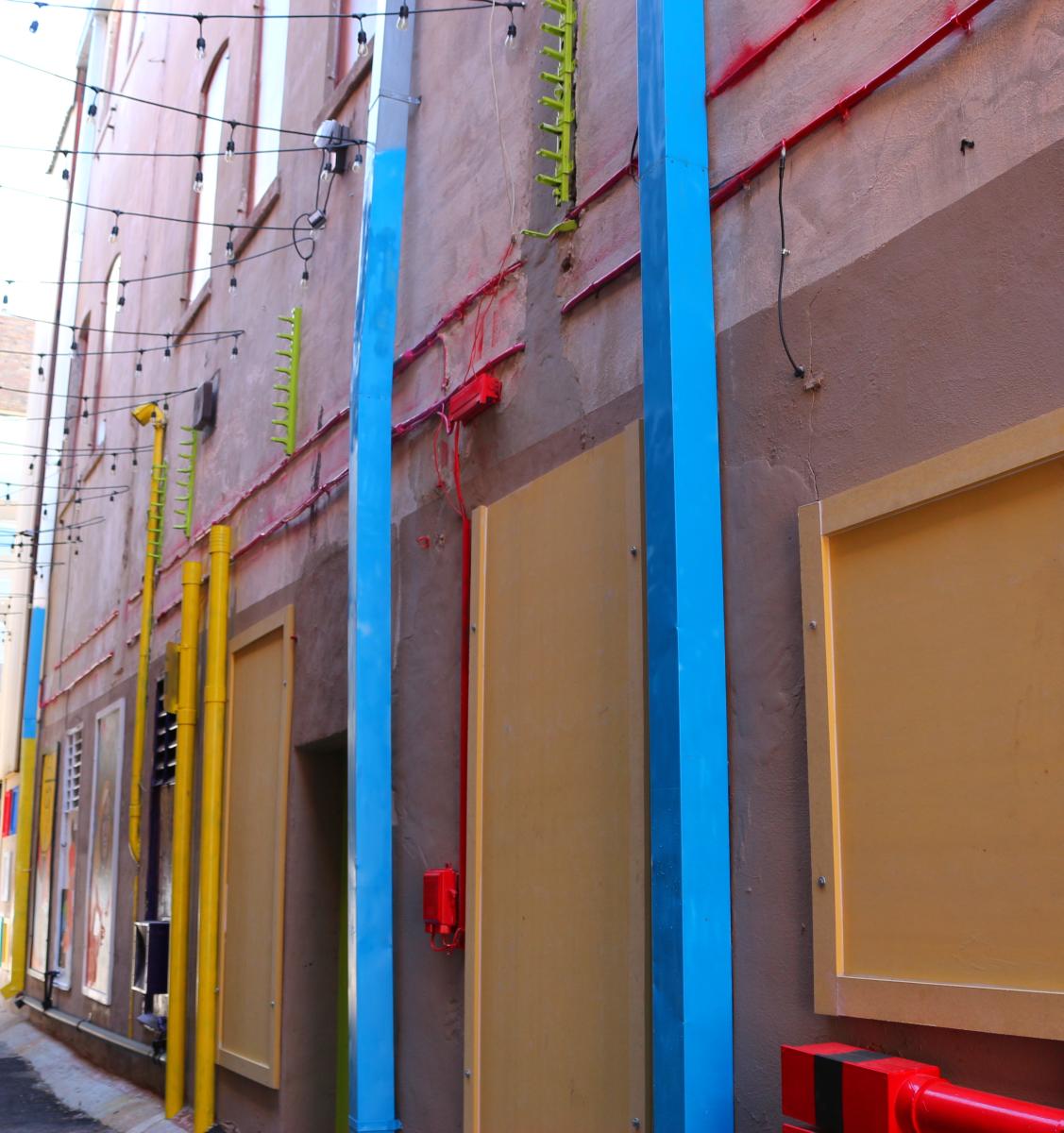 Worth The Money
Flow Supreme Air Sports: Get the wiggles out at this 54,000 recreation center featuring bounce house obstacle courses, trampolines, jumping dodgeball, and more. What we love most about Flow is the option to sit by and watch comfortably while the kids play, and it ends up being an excellent option for the parent that needs a break and the kids that are full of energy.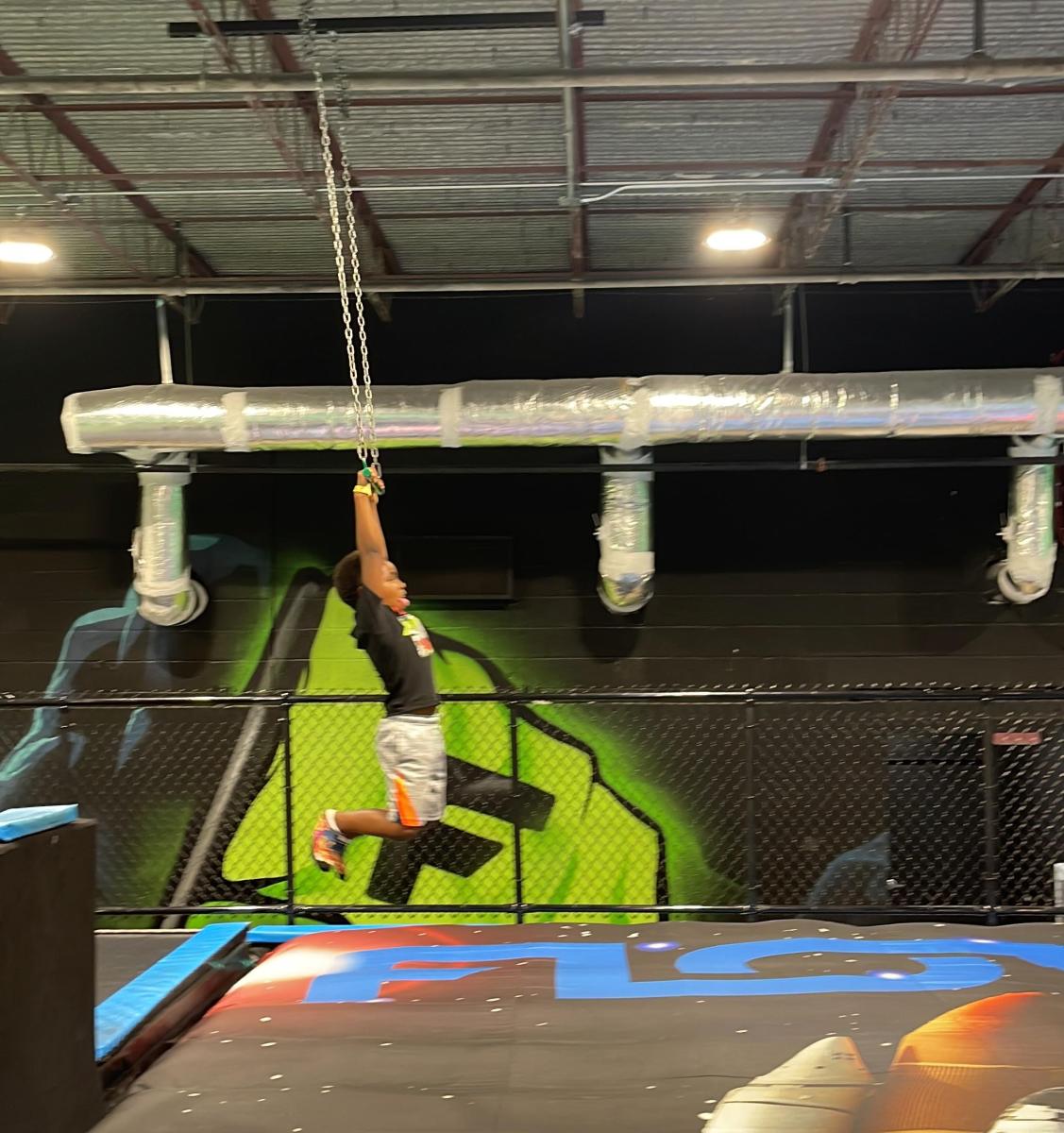 Early Works Children Museum: Learning can be fun, and that's what you'll discover as you meander through the interactive history exhibits that invite kids to hop, climb and play while picking up new facts.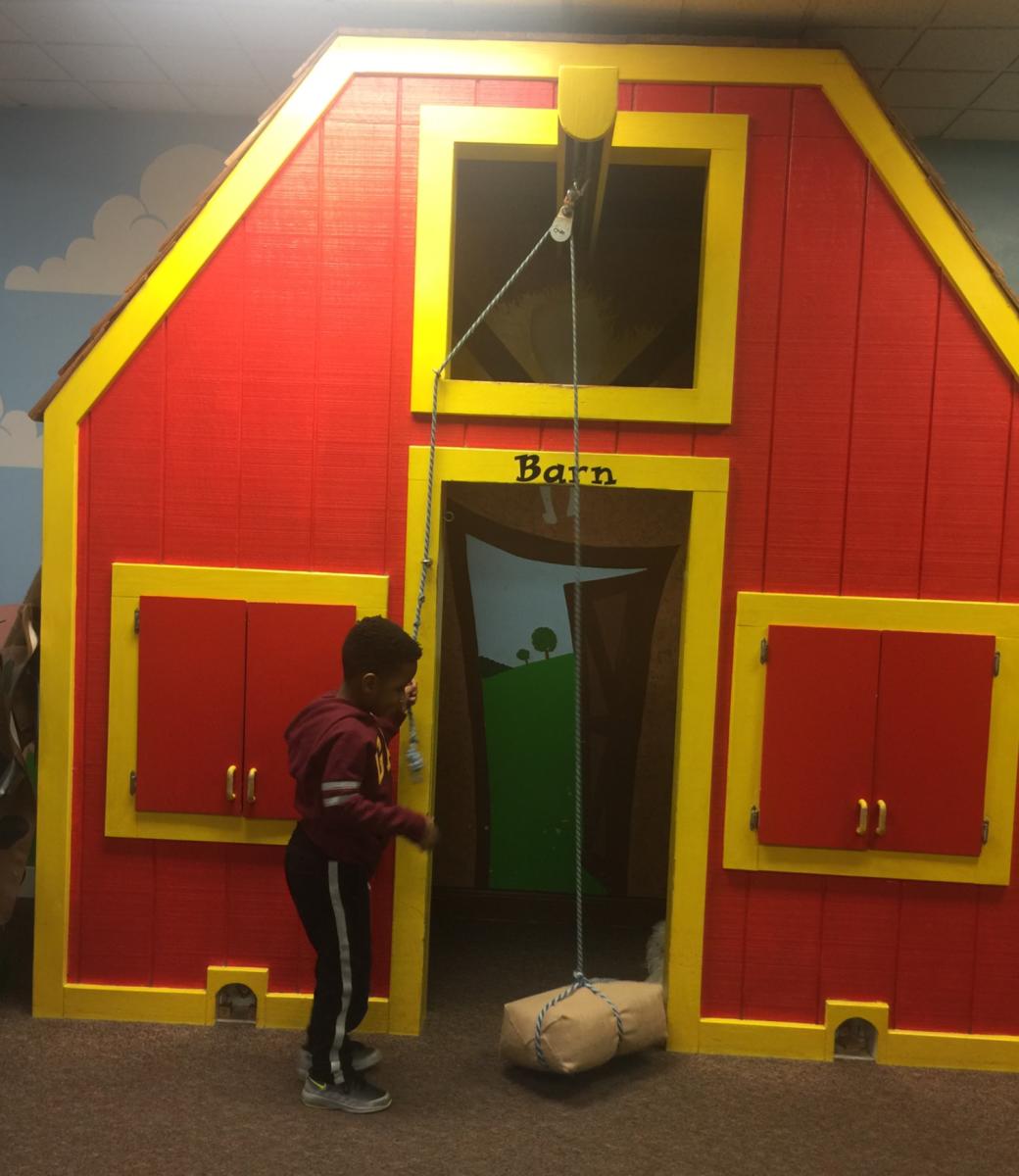 The Main Event: Since opening, this gamer's paradise has been one of my kids' most requested family activities. You can spend hours entertaining the whole family with laser tag, a vast selection of arcade games, bowling, food, and an aerial obstacle course.
Harmony Park Safari: This unique adventure allows visitors to go on a self-guided tour to experience exotic animals, such as giraffes and zebras, up close and personal. Once you've ridden through a few times, park and explore the reptile house. Our favorite is the giant tortoise. 
Sweet Treats
Mr. Naked Taco Homemade Ice Cream: This ice cream shop has a large selection of ice cream, fruit dishes, and even nachos. What we like most is that many of the flavors are available on a stick which cuts down on mess and allows us to grab a quick ice treat on the move. 
Pizzelle's Confections: When art and chocolate combine, you get Pizzelles! The attention to detail makes the items almost too good to eat, but that wouldn't be right, so take a bite and enjoy chocolates that will trigger your tastebuds and stimulate your mind. Remember to try the homemade marshmallows; you'll never buy store-bought again!
Bigfoots Little Donuts: These are by far the best donuts in town, and because they're tiny, they're the perfect kids-sized treat. The donuts are made fresh and can be topped with a simple powdered sugar or original glaze or something fancier like blueberry flapjack, which comes with a butter base and blueberry puree. Whatever you decide, you can always go right with a box of deliciousness from Bigfoot's little donuts. 
Looking for more fun and want to save a buck or two? Check out the Rocket City Kid's Pass. A FREE downloadable pass that gets you up to 20% off admission to major Rocket City attractions and museums.