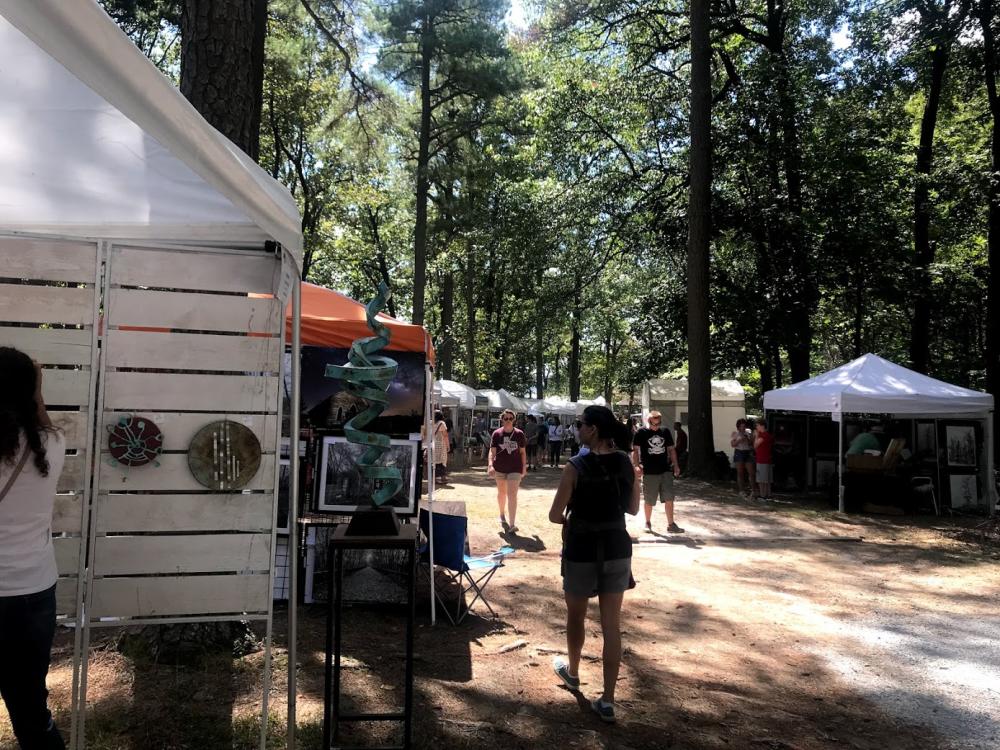 Arts Huntsville is here to cure your "indooritis" with the Monte Sano Art Festival!
Over two days, you'll have the chance to explore the works of artists all over the region while taking in the great outdoors amidst the woods and breathtaking views on Monte Sano Mountain.
When is the Monte Sano Art Festival?
The Monte Sano Art Festival will be Saturday, September 12th from 9:00 AM – 5:00 PM and Sunday, September 13th from 9:00 AM – 4:00 PM.
The festival is free but you will need to pay $10 per car for parking or $5 per  walk-in to enter Monte Sano State Park where the festival is held. Please note this is CASH ONLY. This money will go to help preserve and support our beautiful state park. All ages are welcome so bring the whole family, including your leashed pets!
Artists will accept cash and card. There will also be an ATM located in the park if you need it.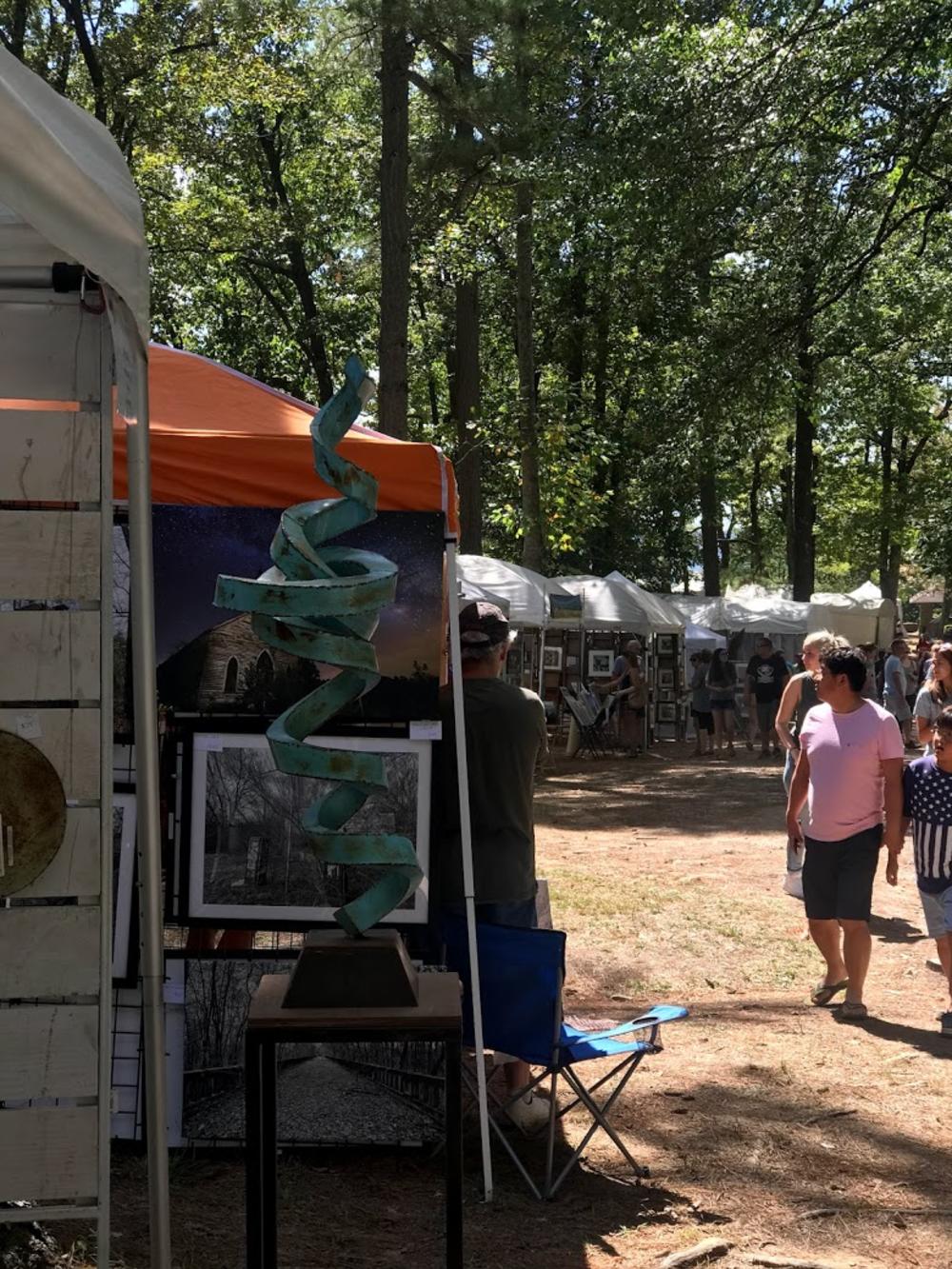 What to Expect at this Mountain Air Art Show
Arts Huntsville has laid out their COVID-19 precautions on its Facebook event page. Here is what you need to know:
Masks will be REQUIRED for visitors, artists, and volunteers. If you don't have one, they will have some available for you. Face shields are allowed.
All artists will have hand sanitizer and you will be asked to use it before touching any artwork. Sanitizer stations will also be set up throughout the festival.
Booths have been modified to adhere to social distancing guidelines so no more than 2 visitors are allowed inside a booth at a time.
This year the festival has been scaled down to make sure festival-goers can safely roam. You will have the opportunity to shop approximately 100 local and regional artists. You'll find art to adorn your halls, walls, and even your ears! Let's be honest, we could all use a little retail therapy… for a sneak peek, the Monte Sano Sano Art Festival's Facebook page has been showcasing some of the artwork on display.
Of course, all that shopping will work up an appetite. Artworks of the food variety will be available from Happi Pappi, Hippea Camper, In the Bun, Joe's Woodfire Pizza, Nanny's Lemonade, Piper and Leaf, and many more favorites!
For more about the Monte Sano Art Festival, visit the Arts Huntsville website and for the latest updates, check out the Arts Huntsville on Facebook.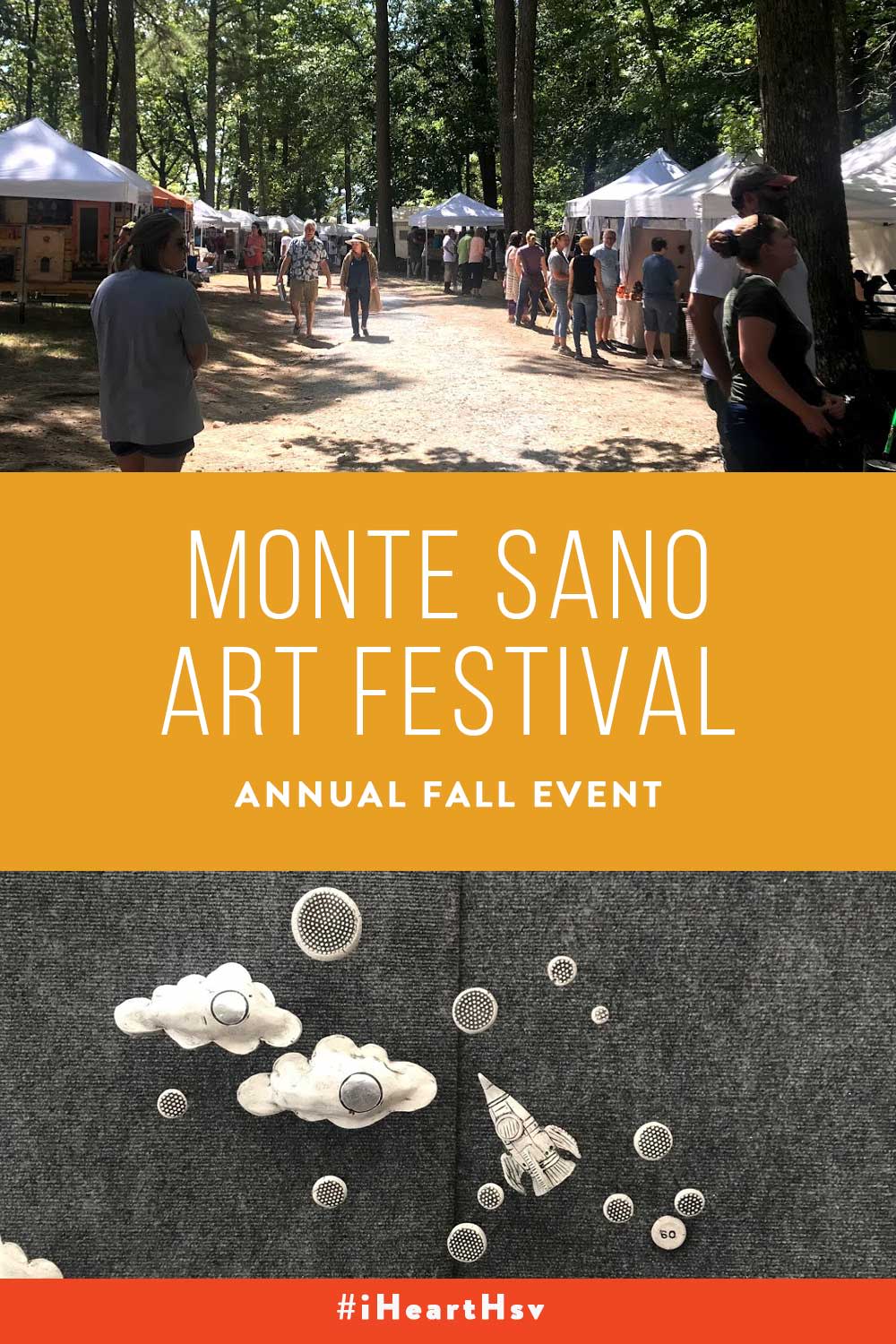 Save