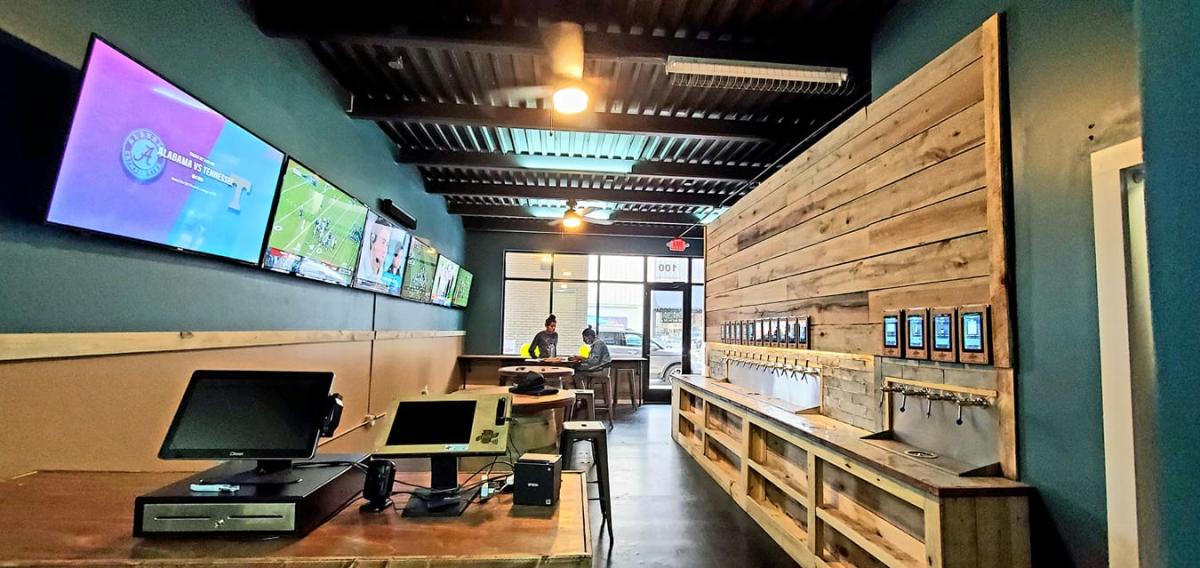 It seems that everywhere you turn, a new and exciting restaurant concept is on the way or opening in the Rocket City. Our horizons are always expanding and becoming more diverse when it comes to cuisine. 
We have everything from popular chains to exclusive local spots—there's something for everyone. Huntsville is also home to many talented restaurant owners, chefs, and unique places that make our lineup of eateries something to be proud of. 
Even with the current uncertain conditions, our local restaurants have risen to the challenge to make dining simple, safe, and enjoyable. We'd like to say thank you to ALL of our friends in the restaurant and hospitality industries. Thank you for supporting us by keeping us well fed and happy. 
Before visiting any of these restaurants, we recommend checking their websites and social media accounts to stay up-to-date on current safety measures and updated operations.
NEW AND OPEN!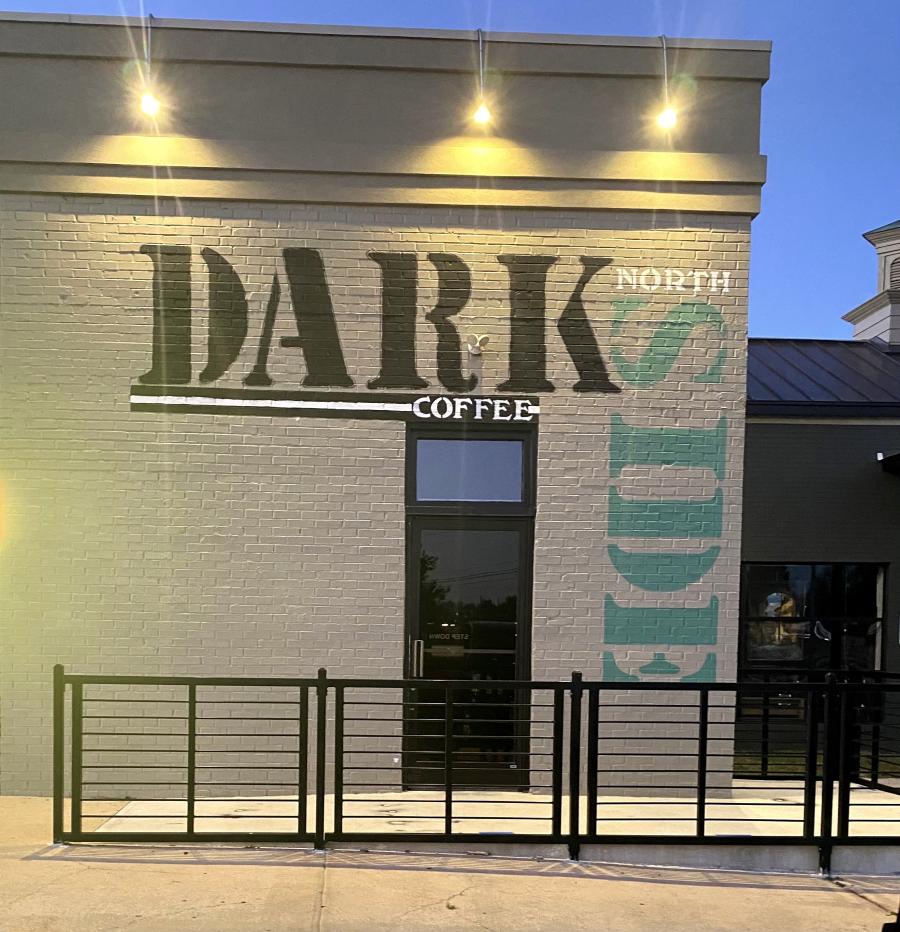 Dark.Side Coffee Shop is a place to connect, refresh, unwind, and everything in between. Grab a latte with Dark.Side Dots in the morning, try a new grilled cheese sandwich at lunch, or enjoy a bowl – or ten – of your favorite cereal from the unlimited bar for your late night snack. Come lounge with a group of friends, or sit for a moment of peace. Either way, you will be welcomed and valued here. Northside, your own Coffee Shop is finally making its debut, this one's for you.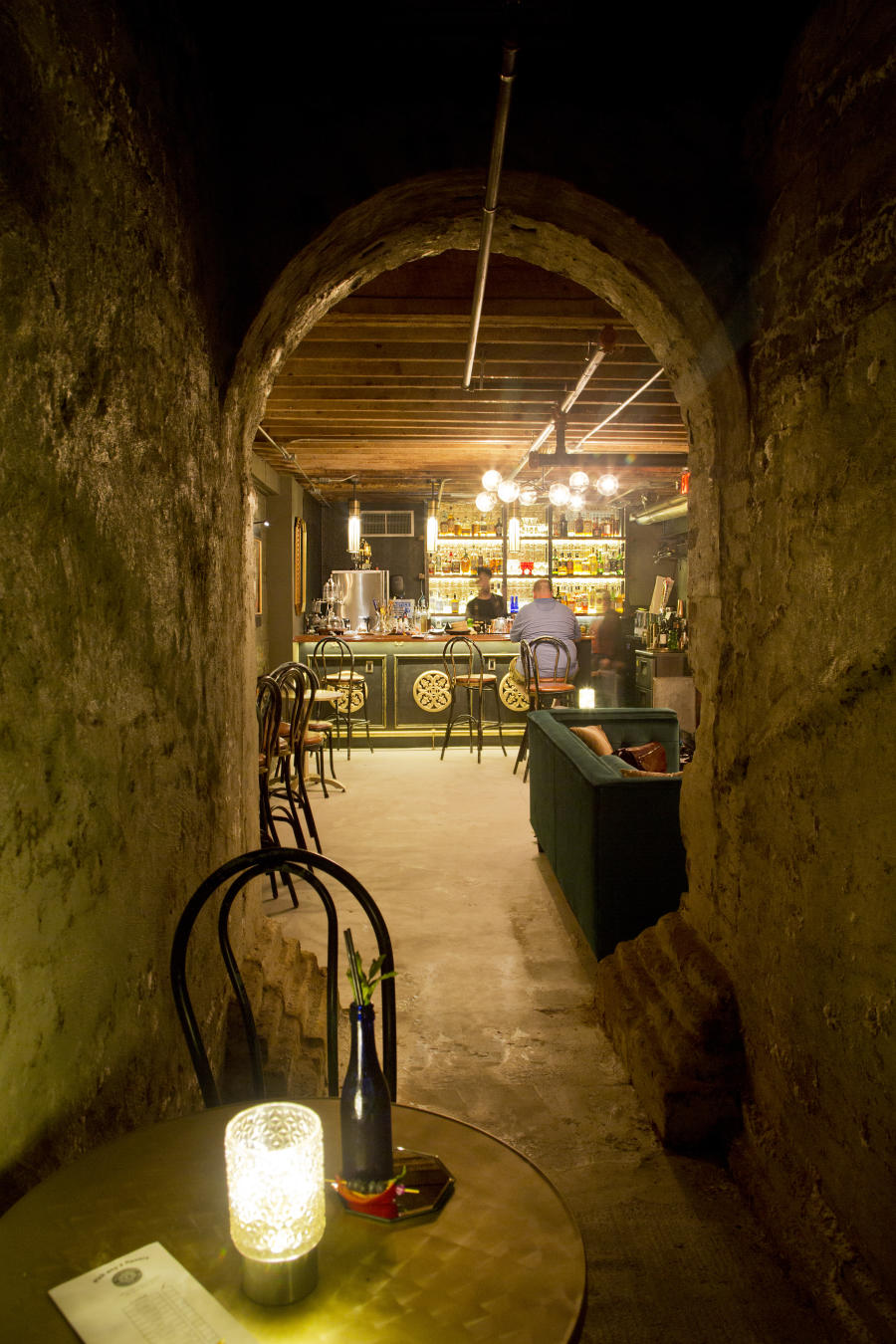 Catacomb 435 is Huntsville's swanky new speakeasy. It is, of course, a legal establishment, but it has retained the 1920s feel and the covert way of finding it and getting inside. Due to overwhelming popularity, you need to make a reservation online. Shortly after making the reservation, you will be given a password. It changes daily, so don't even think of trying to sneak in. Catacomb 435 is located at 100 Jefferson Street. (You can't tell that it's a speakeasy, that's kind of the point.)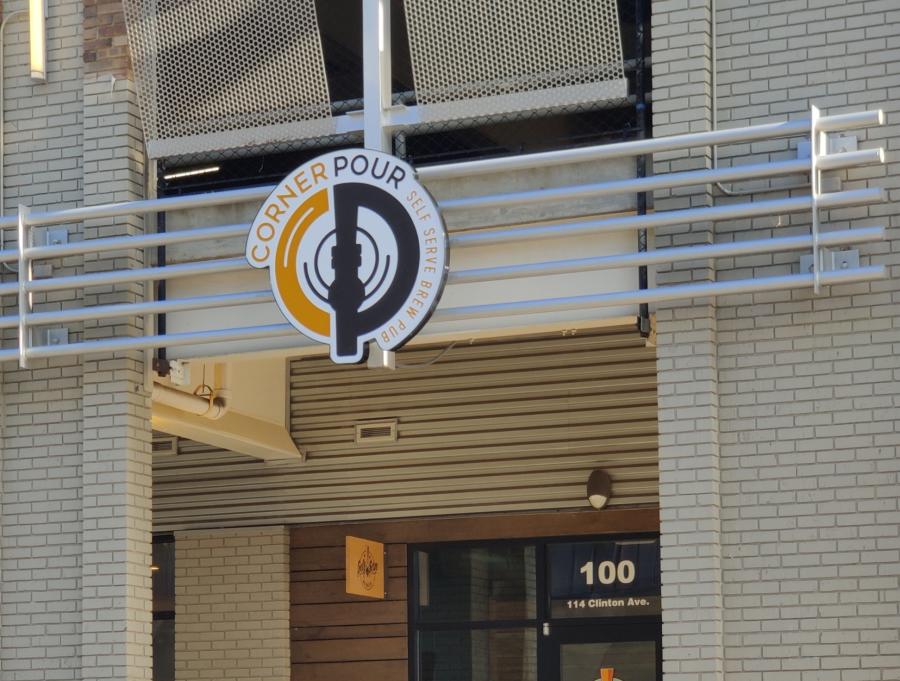 Located at Clinton Row, the Corner Pour is home to local brewery beers as well as a wine selection. Owned by the Church Street Family, they offer bar food like sandwiches along with Giustino's Gelato. Each of the beers will be priced by the ounce. You can learn more by reading this article.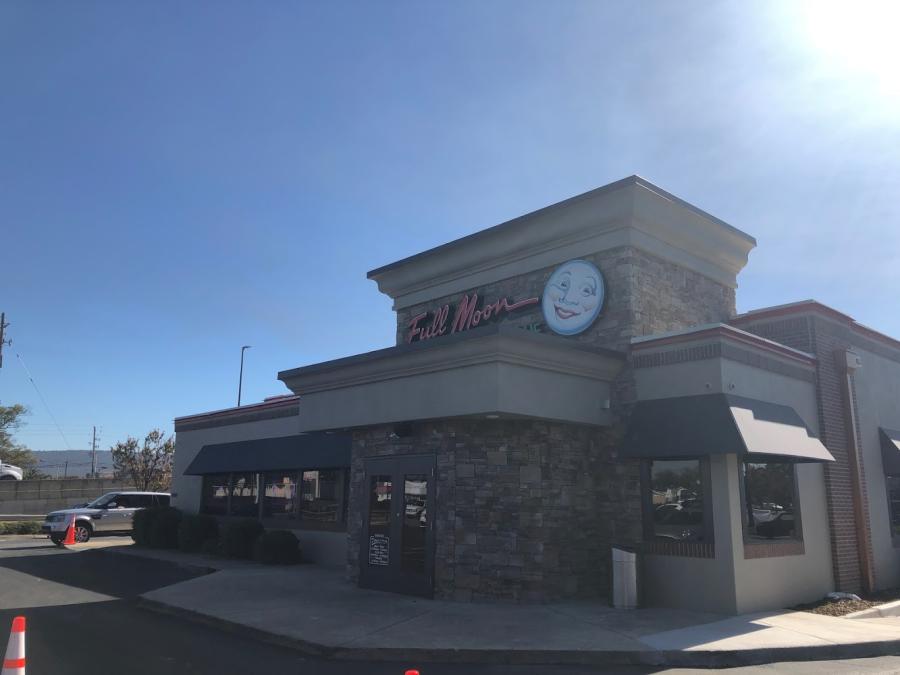 Full Moon Bar-B-Que has their drive thru open for business at 1009 North Memorial Pkwy. This southern chain has a long, delicious history of great Southern-style 'que made in the time-honored, traditional way, with quality meats cooked low and slow over a hickory wood-fired pit and spiced with a mouthwatering, award-winning bar-b-que sauce. Almost everything at Full Moon is homemade, from the famous Full Moon chow-chow to the baked-fresh-each-day Half Moon cookies. And it's all served with a smile and a healthy helping of true Southern hospitality.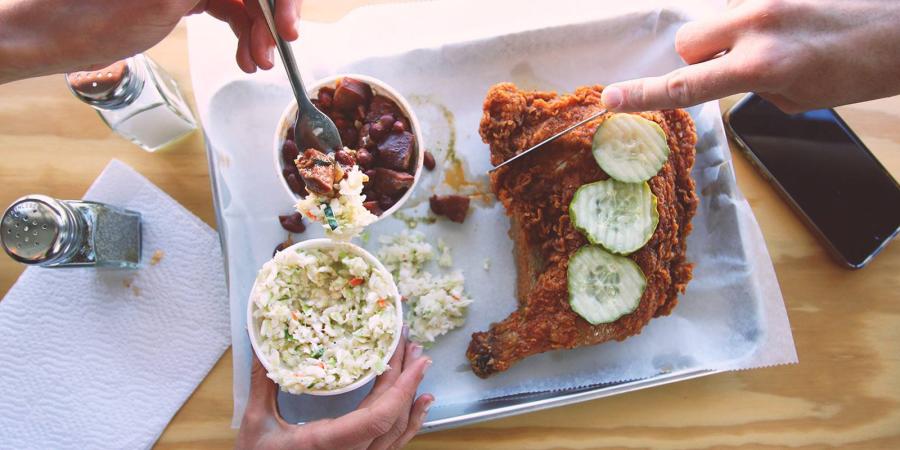 Big Shake's Hot Chicken & Fish is on Martin Road & they just opened one on University Drive! Started by Shawn "Chef Big Shake" Davis and his wife in 2014, this Tennessee-based restaurant is excited to bring their family recipes to 4925 University Dr NW, Suite 178. Big Shake's makes chicken and fish from classic to non-spicy, or super hot.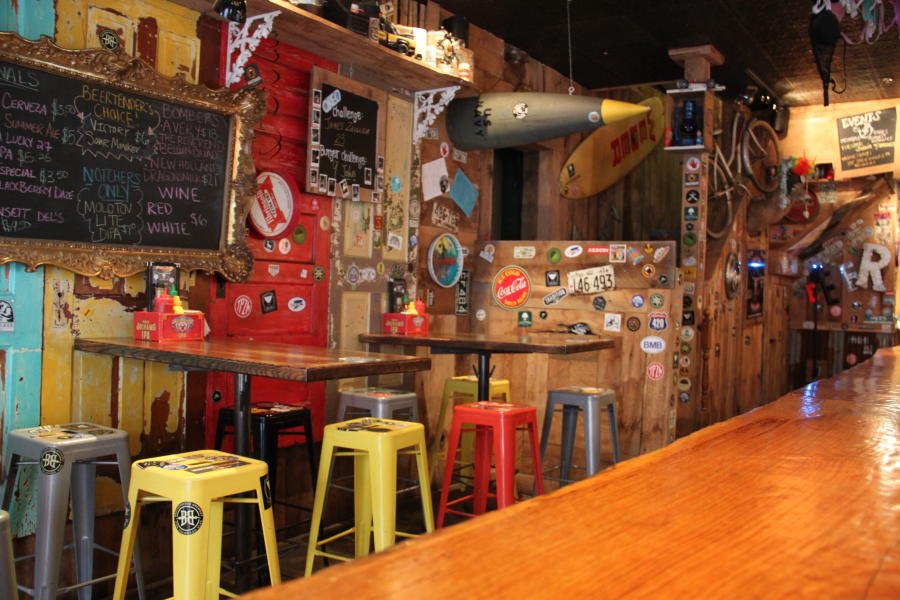 125 North Side Square is the home of Jack Brown's Beer & Burger Joint, a place popular for its Wagyu-beef burgers and expansive beer selection. Some of the burgers are quite inventive, like the Elvis burger that's slathered in peanut butter, bacon, mayo, and cheddar cheese. They have sides like French fries, sweet potato fries, and fried Oreos for dessert. Draft beers will be rotating and changed weekly. There are 80-100 different ones to try! 

Photo: #RC3 Rocket City Coffee Company
They are a small coffee shop in the Monrovia area. The Rocket City Coffee shop is located at 6594 Wall Triana Highway, Suite D, Huntsville, AL 35806.
From their website: "Our coffee shop team prides ourselves on providing organic coffee from some of the finest coffee farms in the world. Our primary supplier is a Hawaiian farm where coffee beans grow on the slopes of Mauna Kea in the shade of Koa trees. We also work with local dairy suppliers and bakeries to source the freshest, highest quality dairy products and pastries."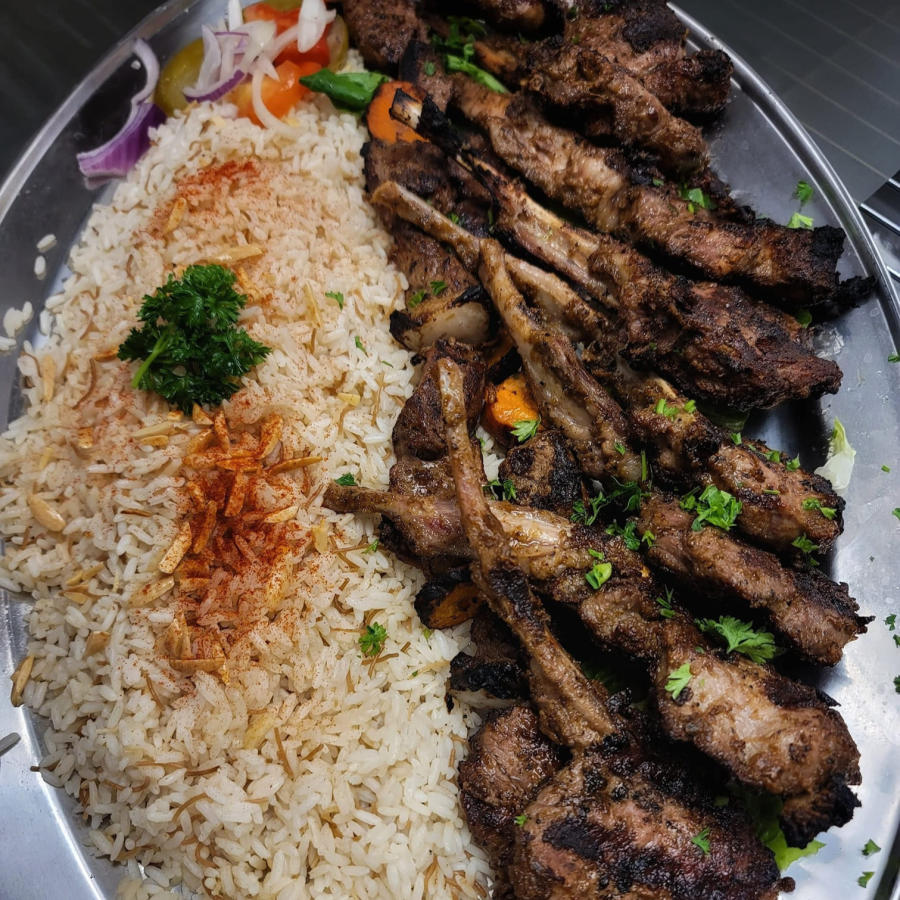 Al Shish Palace has expanded to 1591 Hughes Road Suite A, Madison, Alabama. From their website: "Our food is sourced from top quality seasonal ingredients. Our menu offers a mix of our famous Lebanese signature dishes. We consider Shish Palace to be a truly "Mediterranean" restaurant honoring our cooking traditions and interpreting them with our unique creative cooking vision."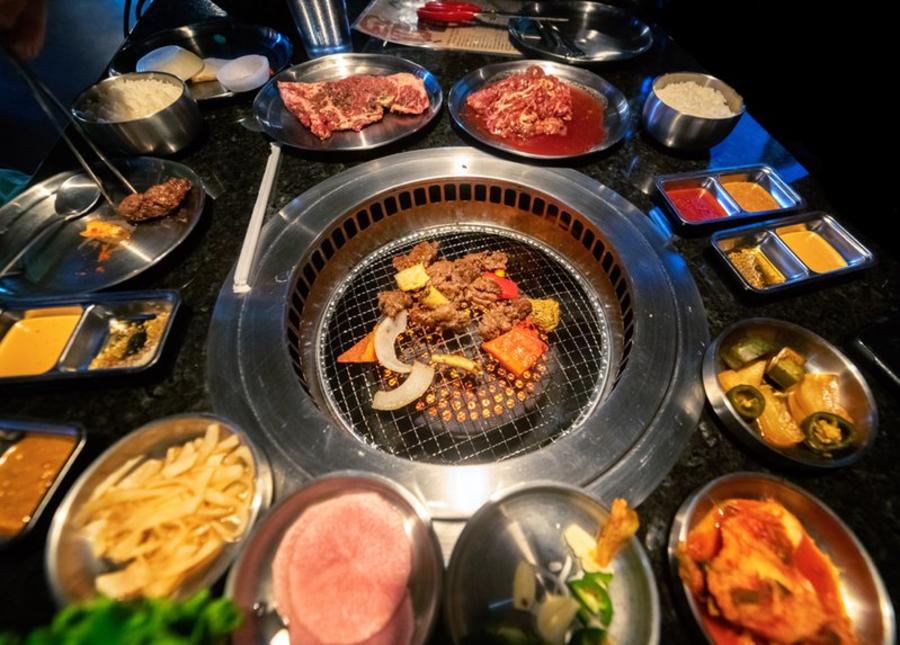 Times Plaza off the Parkway has brought a few great restaurants to the Rocket City already, but another is here! Stone Age Korean Steakhouse is an all-you-can-eat Korean BBQ joint that delivers a wide array of meats, sauces, sides, and flavors for patrons to choose from. Guests can get several types of specially prepared meat like beef, pork, chicken, beef brisket, pork belly, ribeye, and filet mignon. Of course, there are plenty of steamed rice, kimchi, and other sides too.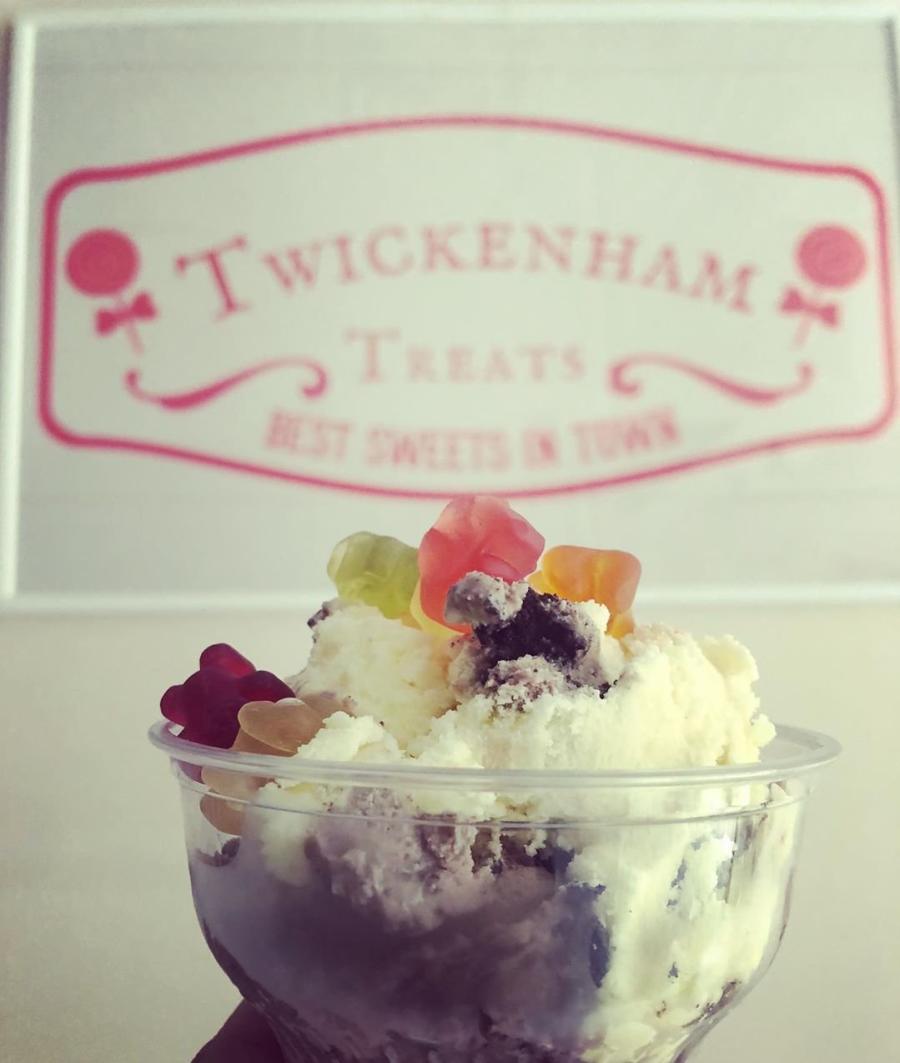 Photo Credit: Twickenham Treats
The locally owned and operated dessert shop offers made-in-house gelato, fresh popcorn, candy, and other traditional treats inside the Twickenham Square retail center. The new treat parlor is adjacent to Huntsville Hospital and within a bustling development that houses Publix, Another Broken Egg, Taco Mama, Mei Wei, and Cajun Steamer. Inside the dessert-filled oasis, handmade Rice Krispie Treats, cookies, and candied apples abound—a feast for the eyes for everyone with a sweet tooth. (Click here to Read More)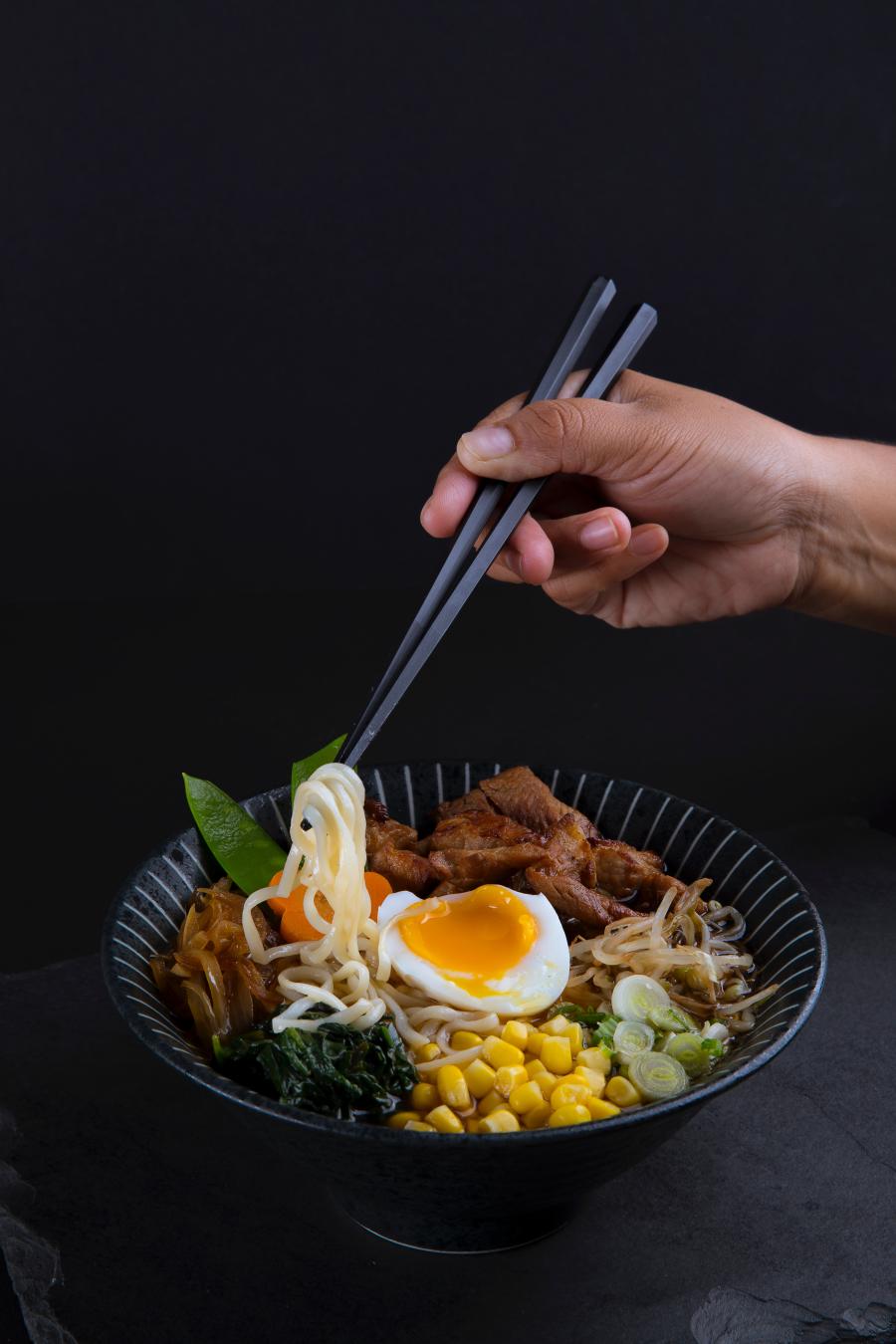 Kamado means "stove" in Japanese, which gives you a clue about where you can find this ramen restaurant. Located at the Stovehouse Food & Leisure Garden, Kamado features a multitude of options for freshly made ramen bowls like chicken breast, deep-fried pork, kimchi, boiled eggs, and pork belly. This concept comes from the same team behind Huntsville's I Love Sushi restaurant, so you know it's good!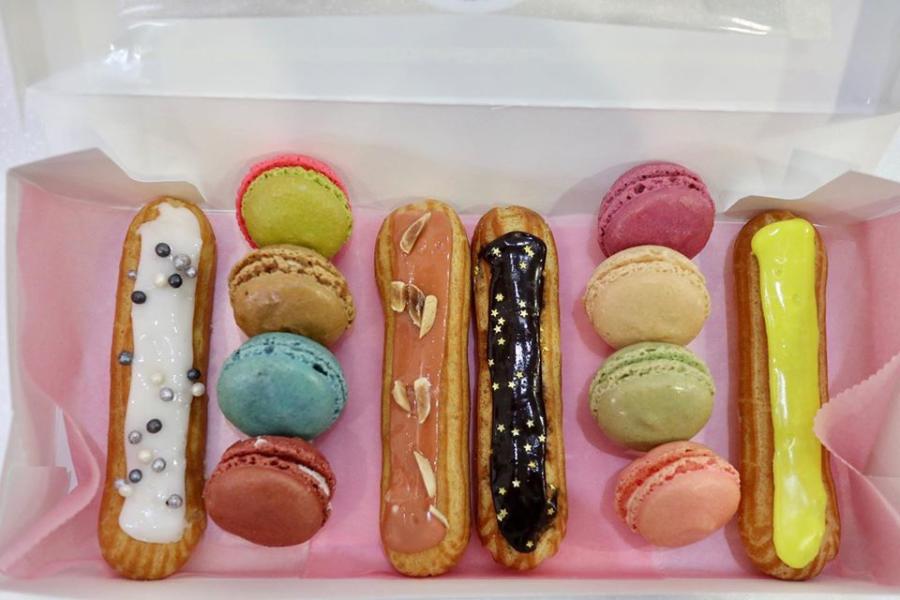 This authentic French pastry shop was founded by Rosalie Guillem and her daughter, Audrey Guillem-Saba. Their "true French macaron is made with the finest gluten-free ingredients, no preservatives." You can find Le Macaron and authentic French pastries at Bridgestreet Town Centre now.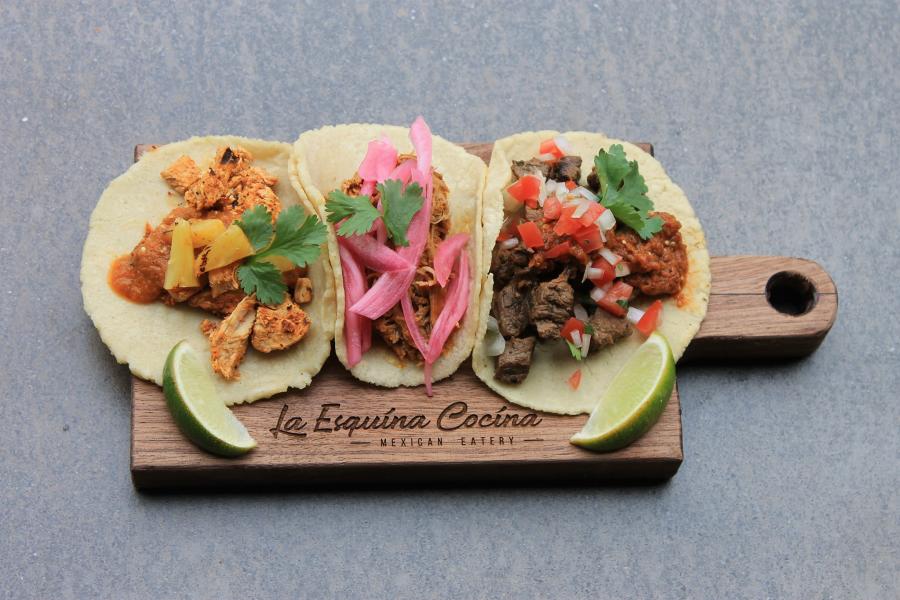 This Mexican eatery is located at the recently developed 127 Holmes Avenue in Downtown Huntsville. Quickly becoming a crowd favorite, they are serving up stellar tacos a la carte, empanadas, and giant chorizo burgers. They also have a drink menu with flavorful margaritas, wine, beer, and more. The inside of the space is clean, classy, and laid back with metal and wood accents throughout. Give this place a try!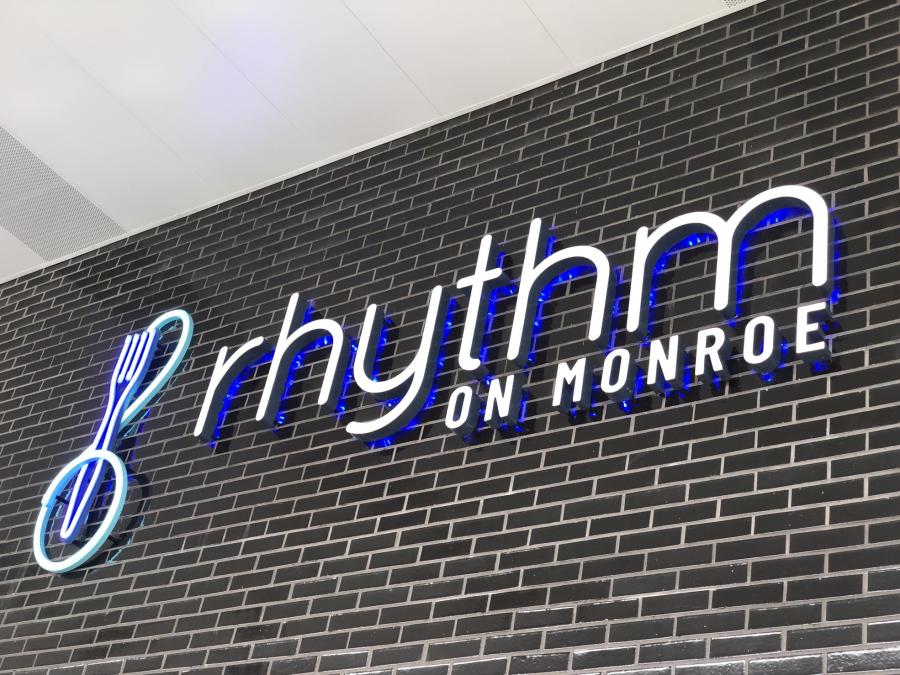 Aptly named Rhythm on Monroe is one of Downtown's newest places to enjoy a mix of elegant dining and a one-of-a-kind atmosphere at the Von Braun Center. Thanks to its rooftop bar, fire pits, and comfy seating, it's possible to dine while enjoying some of the best sunset views in the city. Start your meal with some Alabama Street Tacos with shredded chicken and crispy fried onions or a Classic Rock Burger with all the toppings. They also offer curbside pickup and delivery services that include family meals like Mexican Street Corn Chicken and Pork Tenderloin Marsala.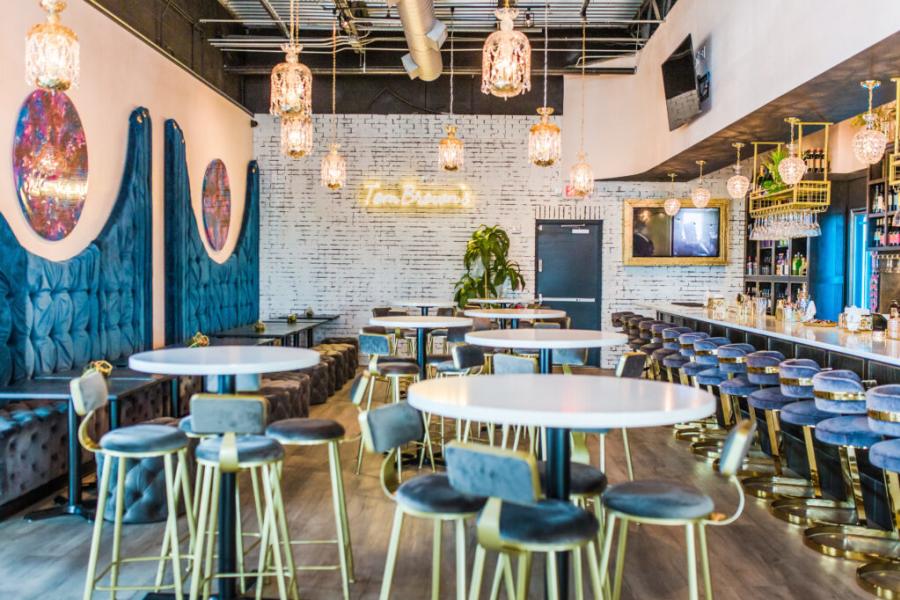 Photography by Whitney Briscoe Photography & All Things Madison 
Tom Brown's Restaurant is a steak and seafood restaurant that's located in the Shoppes of Madison on Highway 72 near Target. It's a premium causal restaurant that is filling a niche in Madison for upscale food without any stuffiness. However, the decorations can be described as lux with velvet and chandeliers as part of the decor. You can read more about their concept and opening on All Things Madison.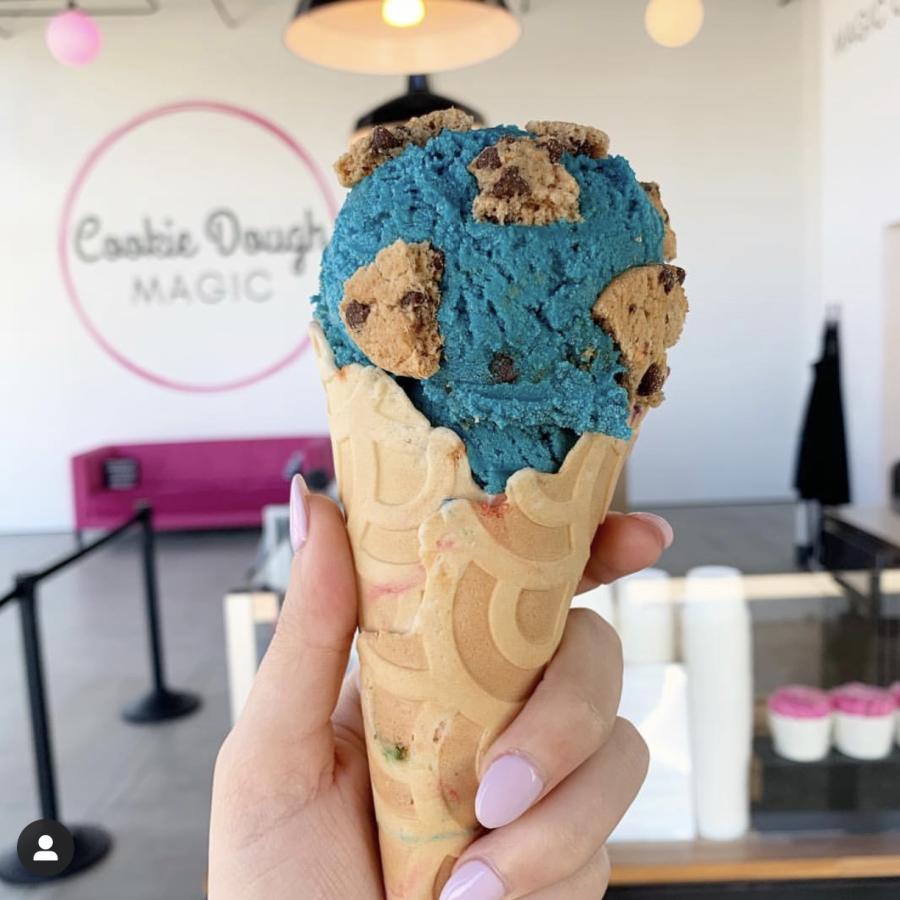 Do you miss sneaking into grandma's kitchen and taking a bite of the cookie dough before it went into the oven? Well, now you've got a chance to relive it thanks to a new dessert shop in the Rocket City. Cookie Dough Magic has opened its second location at The Avenue in Downtown. Its menu consists of delicious edible cookie dough flavors like classic chocolate chip, cheesecake, brownie batter, java chip, and salty-sweet. They even have a vegan chocolate chip so everyone can enjoy it. 
COMING SOON!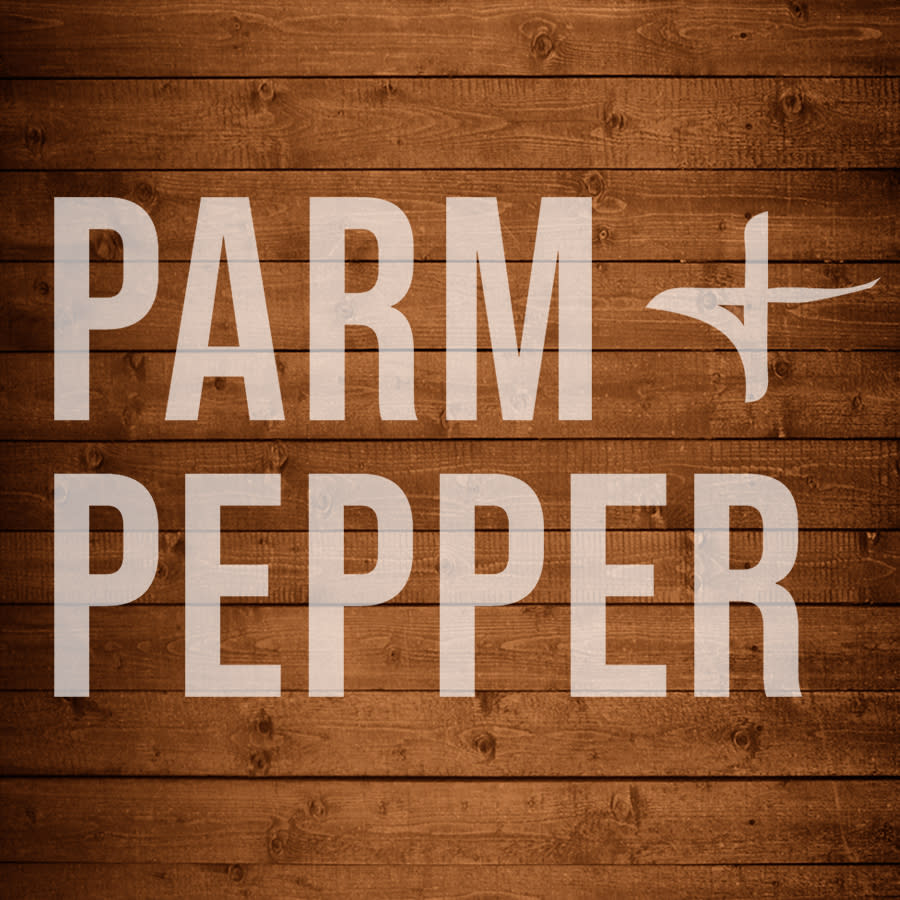 Parm & Pepper is opening at Stovehouse by the end of 2020. They hope to sell sandwiches, pizza by the slice, and house-made ice cream. You can learn more about the new restaurant by reading this article.
Church Street Wine Shoppe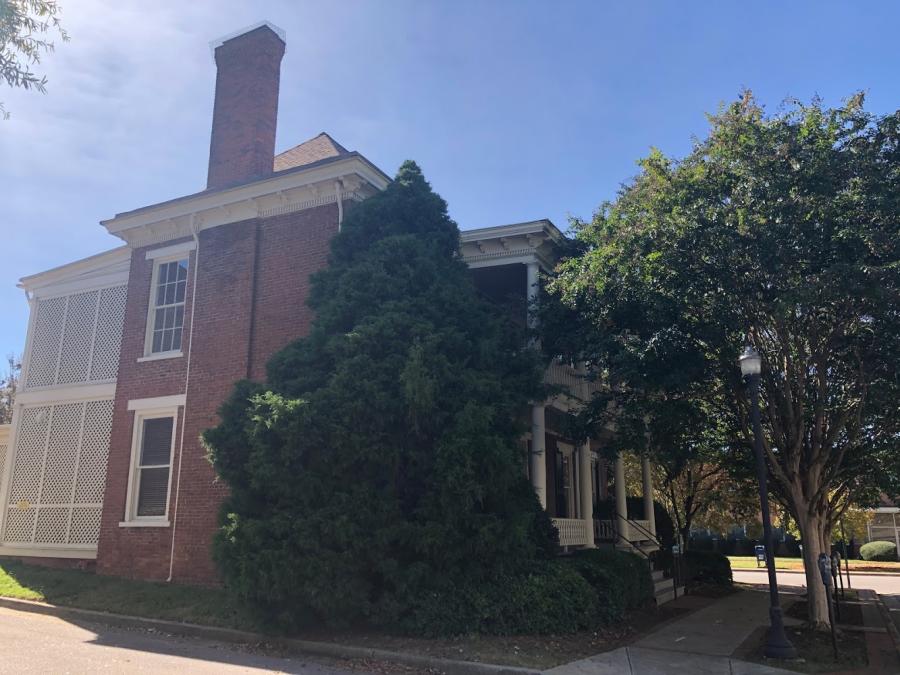 Church Street Wine Shoppe is planning on moving into the historic Humphreys–Rodgers House at 102 Gates Ave SW. There will be room for their bottle shop, beer and wine tastings, along with the wine club. You can read more about the historic 4,000 foot house here.
Located at 8412 Whitesburg Drive in Huntsville, AL, this 50s themed diner will serve shakes, malts, burgers and more! They are going to be a fantastic addition to South Huntsville and we can't wait to see when they open.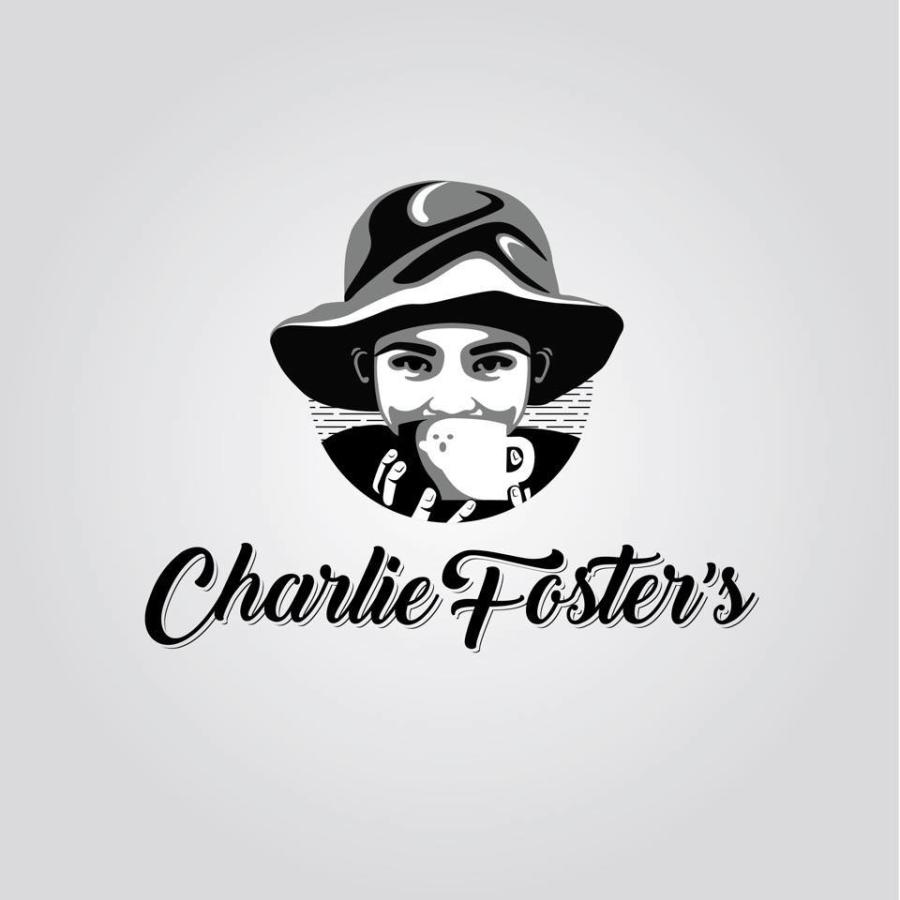 Coming later this year to Stovehouse, Charlie Foster's is a locally owned coffee shop that will serve high-quality coffee beverages and teas while providing opportunities to individuals with intellectual and developmental disabilities. Owner Austin Jenkins has been involved with Huntsville's Merrimack Hall through his parents, Debra and Alan Jenkins, who founded the performing arts center years ago. Now, he and his wife Hollie will open the space which they describe as a "multi-roaster" coffee shop, serving quality beans from roasters around the U.S.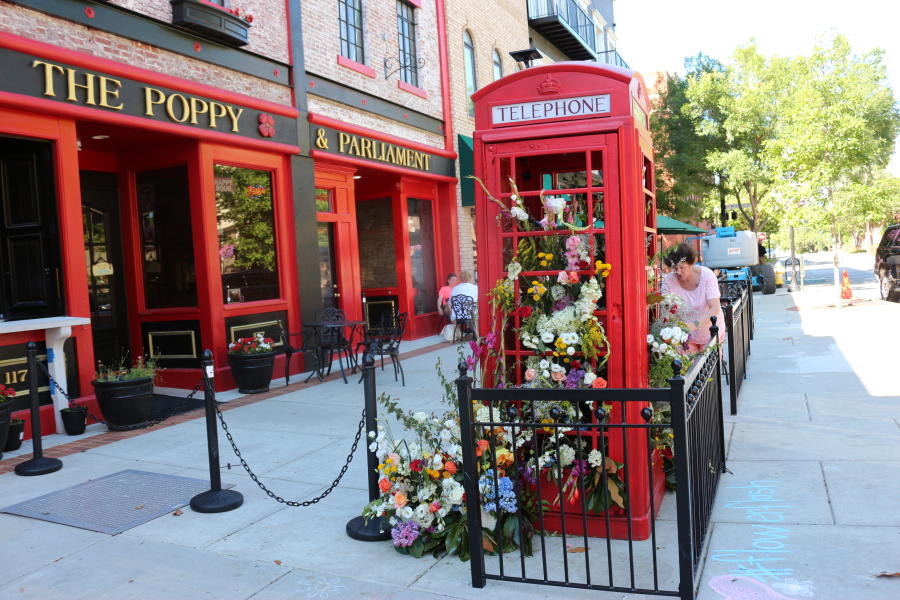 The Poppy is Huntsville's first and only authentic British pub and takes its name from a long-forgotten American tradition that survives across the pond of wearing poppies in honor of fallen soldiers. Located in the heart of downtown Huntsville, The Poppy is the first truly authentic British drinking experience in the area. The interior of The Poppy and Parliament is based on Shane Brown's (one of thier owner's) local pub in his hometown in England. It is designed to make the customer feel welcome, comfortable, and provide a relaxing environment to grab a pint after a long day. They serve many European beers, are working on a signature cocktail list, and will be offering a selection of European and South American wines.
They are in the process of designing a gourmet store where you can purchase things like freshly baked breads, artisan sandwiches, dried pastas, hand-crafted Italian coffees and many European imports. They will also be cutting our own steaks in house and will have a small butcher shop where you can purchase them.
As for the kitchen in the pub, They are going for upscale English and Irish cuisine touching lightly on Mediterranean fare. They do not call themselves a 'restaurant' because they will be serving pub food, in a pub. They will to focus on some of the classics like fish and chips and bangers and mash; while also adding some unfamiliar items to add their own flare. Chef Barry and Chef Kristen will be designing rotating nightly specials which will highlight their hand-cut steaks as well as many other options. They are eager to open our doors to show Huntsville what we have been working on!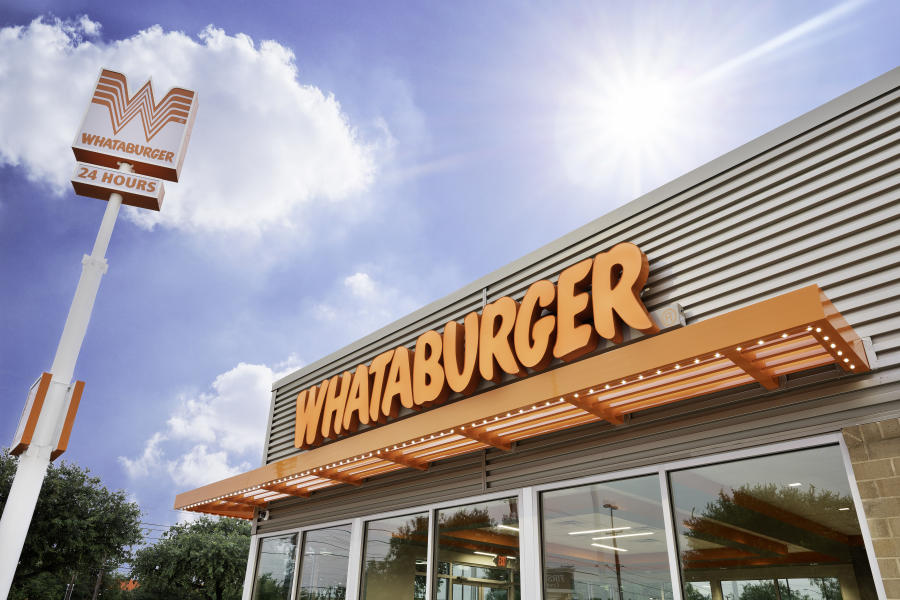 The Texas- based chain Whataburger will be making its way into Madison. The location will be at 7837 Highway 72 W, Madison, AL 35758 near the Khol's, Home Depot and the corner of Hughes Road. Just announced in early August the company said, "Whataburger will introduce new restaurant models and remodels that have a reduced environmental impact by using renewable resources when possible, LED lighting and more efficient equipment for 24-hour use."
More restaurants will feature elements of this new look soon. The remodels will vary based on the needs of each location, ranging from kitchen and exterior upgrades in some restaurants to major updates in others. What's not changing? The iconic elements they are known for. You'll see plenty of orange and white stripes and that classic Whataburger flair their Family Members and guests know and love.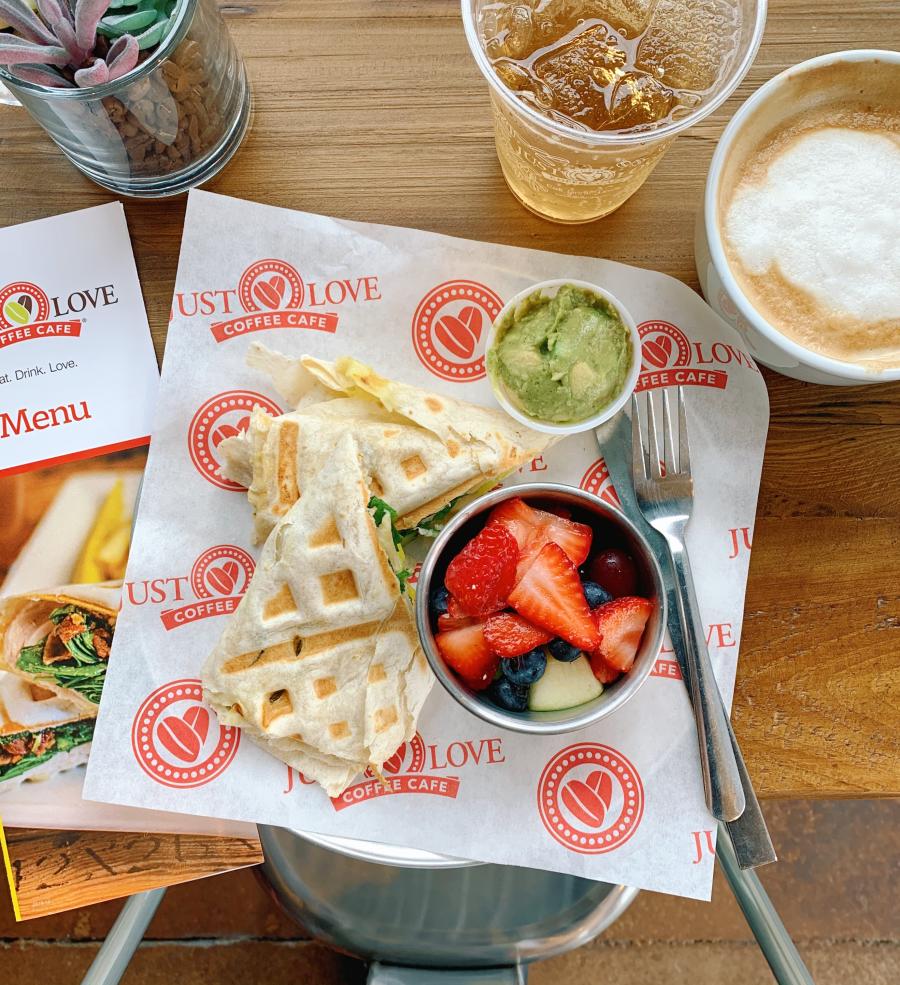 Built on its love for helping the community, Just Love Coffee serves up much more than a cup of Joe. Now the owners plan to bring the same menu, ambiance and focus on community to the Madison area. The couple plans to open their second location at the Hughes Plaza development that's currently being redeveloped at 181 Hughes Road. The opening is tentatively slated for Q4 2020.
"We've had many patrons ask us when we plan on opening a location in Madison," shared Travis. "Our Hughes Plaza shop will be much closer to our home and we will be able to offer guests a slightly larger space than our Huntsville shop. It will also have a semi-private room and outdoor patio seating on the front-facing side." (Click here to read more)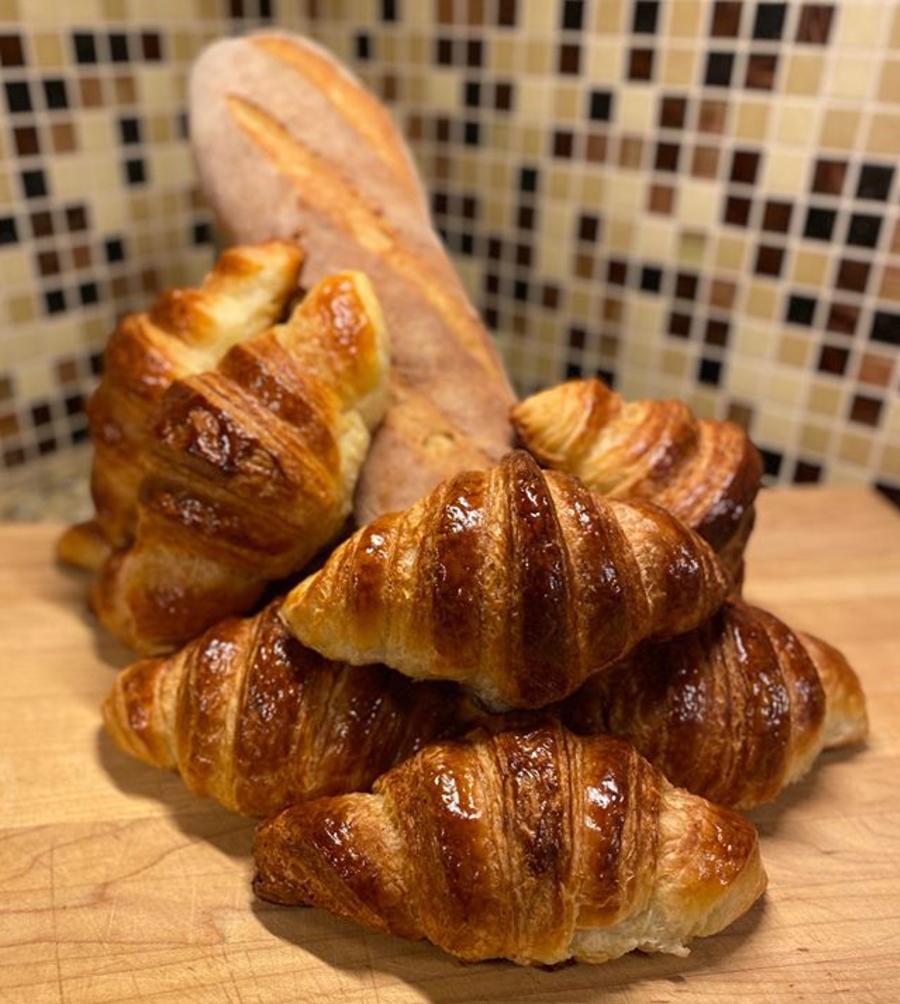 By the end of 2020, another star will enter the Meridian Street stage serving up authentic French desserts and coffee inside a Parisian-style patisserie.  L'Etoile Patisserie French Bakery & Café is the creation of Kevin and Kristen Zurmuehlen, who have combined their love of travel and excellent cuisine into a new concept for Huntsville. Using classic French formulas and ingredients in all of its offerings, they hope to transport guests to an imaginary afternoon of strolling the Champs-Élysées and enjoying a pastry under the Eiffel Tower.
Etoile means "star" in French—a nod to the Rocket City's history. When open, the patisserie will be located between Holtz Leather Co. and Preservation Company on Meridian Street. In addition to quality flavors, the shop itself will be a treat. Visitors will be welcomed into a classic Parisian café with muted blue hues and gold accents throughout. There will also be plenty of stars hidden within the design. (Read more)