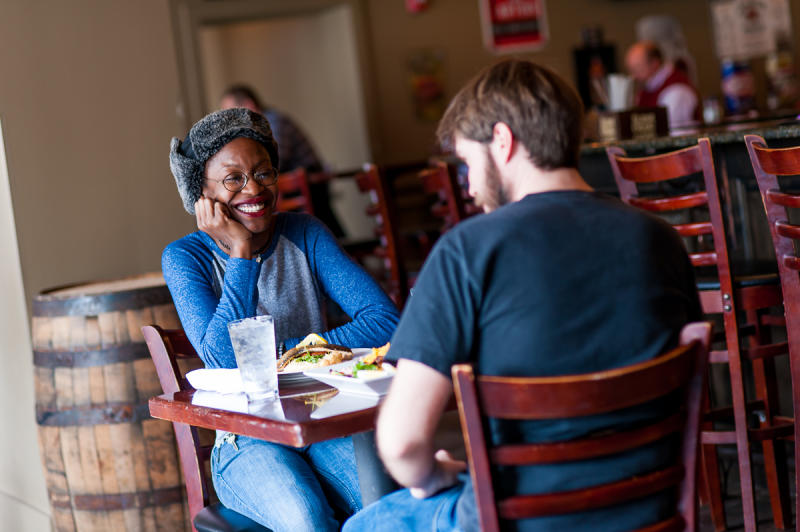 It seems that everywhere you turn, a new and exciting restaurant concept is on the way or opening in the Rocket City. Our horizons are always expanding and becoming more diverse when it comes to cuisine. 
We have everything from popular chains to exclusive local spots—there's something for everyone's tastes. Huntsville is also home to many talented restaurant owners, chefs, and unique places that make our lineup of eateries something to be proud of. 
With Huntsville Restaurant Week happening, the city has delicious food at the forefront of its mind. Which means it's the perfect time to look at what eateries are new and coming soon to Huntsville/Madison County!
NEW AND OPEN!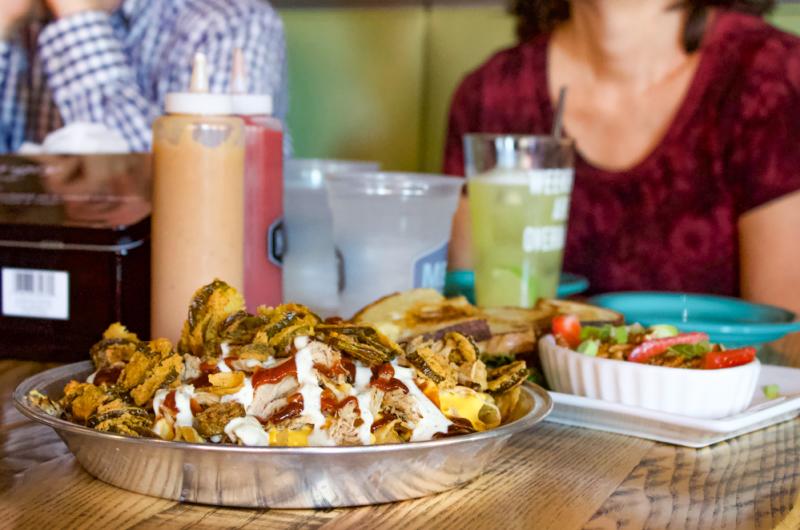 Melt recently opened its Huntsville location on the ground floor of The Avenue apartments on Jefferson Street. Specializing in "comfort food with a modern twist", locals are already going crazy over the savory, melty grub at this must-try restaurant. Guests can order an array of appetizers—like Mac n' Egg Rolls—flavor-packed sandwiches, salads, and desserts. Plus, you can hang out at the bar and sip the perfect cocktail to go with your meal!
On Holmes Avenue in downtown Huntsville, you'll find a top-notch barbecue option that has its own rooftop bar. Moe's opened to huge crowds who were ready to indulge in pulled pork, smoked chicken, and even a Southern-fried shrimp po-boy. Oh! Don't forget your banana puddin'.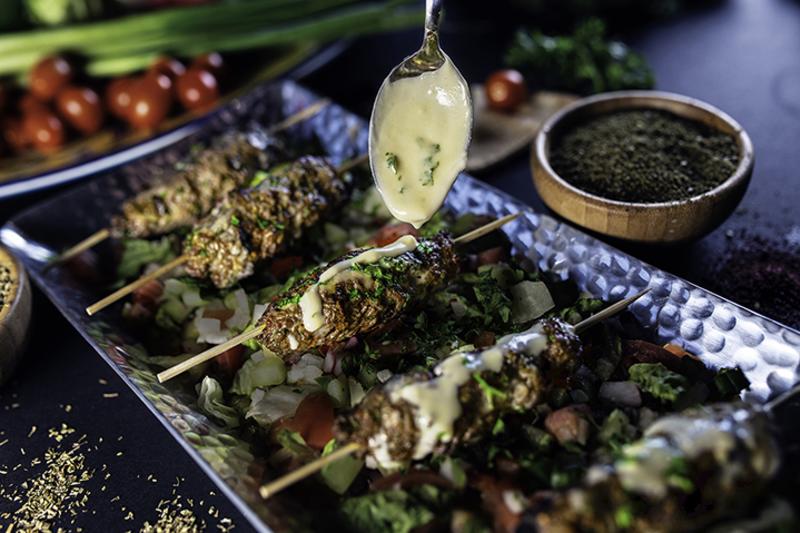 Chef Abrahim Hassan opened his Mediterranean concept at the popular Stovehouse development on Governors Drive. As the first restaurant to open on its campus, Fresko is already getting rave reviews from the crowds who frequent the site. Give them a try for lunch or dinner and get ready to fall in love with chicken shawarma, falafels, baba ghanoush, and much more!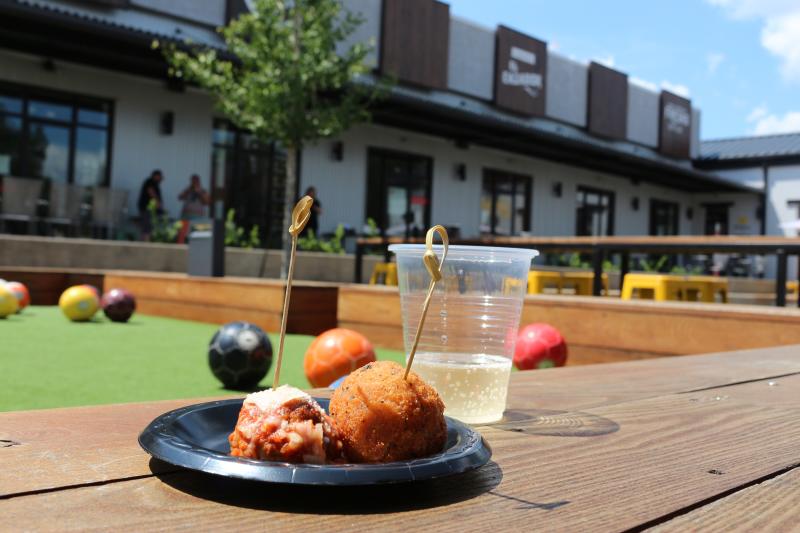 If you're looking for homemade Italian dishes with ingredients and recipes that have been passed down for generations, Mazzara's is for you! You'll feel right at home as you sample classics like chicken fettuccine, lasagna, Caesar salad, and delectable plates like squid ink bucatini and vegan alfredo lasagna! Pair your meal with a drink from the nearby Pourhouse and you're good to go. Grazie, Mazzara's!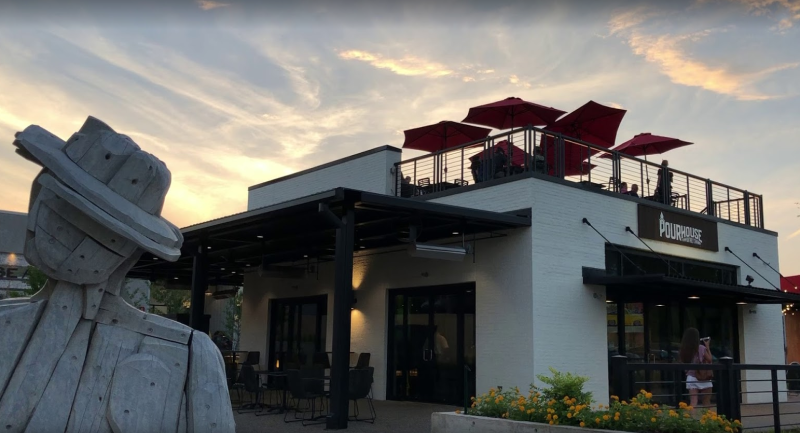 Described as "comfortably swanky", Pourhouse is the hip bar on Stovehouse's campus that serves incredible cocktails, beer, and wine. The interior is a beautiful space to hang out with fun furniture and fixtures. You can also take your drink to the rooftop where you'll get a 360-degree view of the Stovehouse Food & Leisure Garden.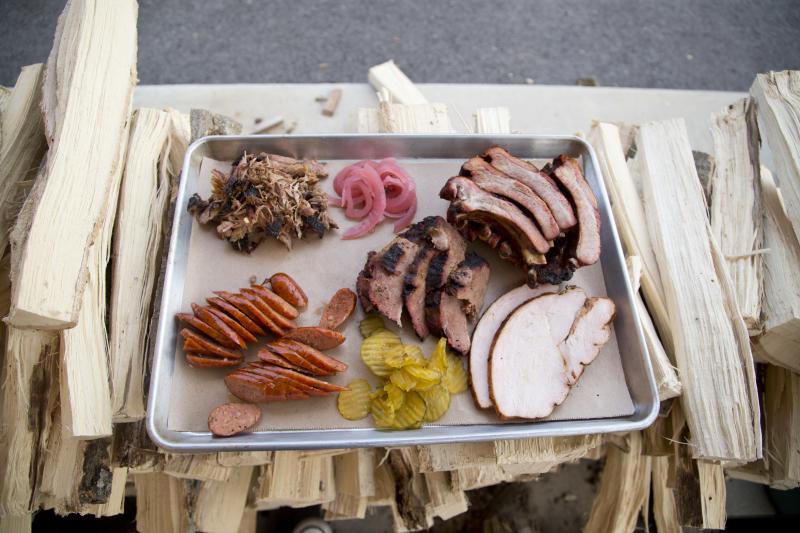 The creators of Earth & Stone Wood Fired Pizza recently embarked on a new venture by entering the world of Southern-style barbecue. In April 2019, the first Clyde's location opened in Madison on County Line Road serving "elevated barbecue". What's on the menu at Clyde's? Try smoked wings, salmon, brisket, turkey, Cajun sausage, and even savory lamb bacon. There are also empanadas (hand pies) and stuffed baked potatoes with an assortment of flavors. In July, Clyde's announced that they would be opening a second location at the Stovehouse Food Garden in Q4 2019!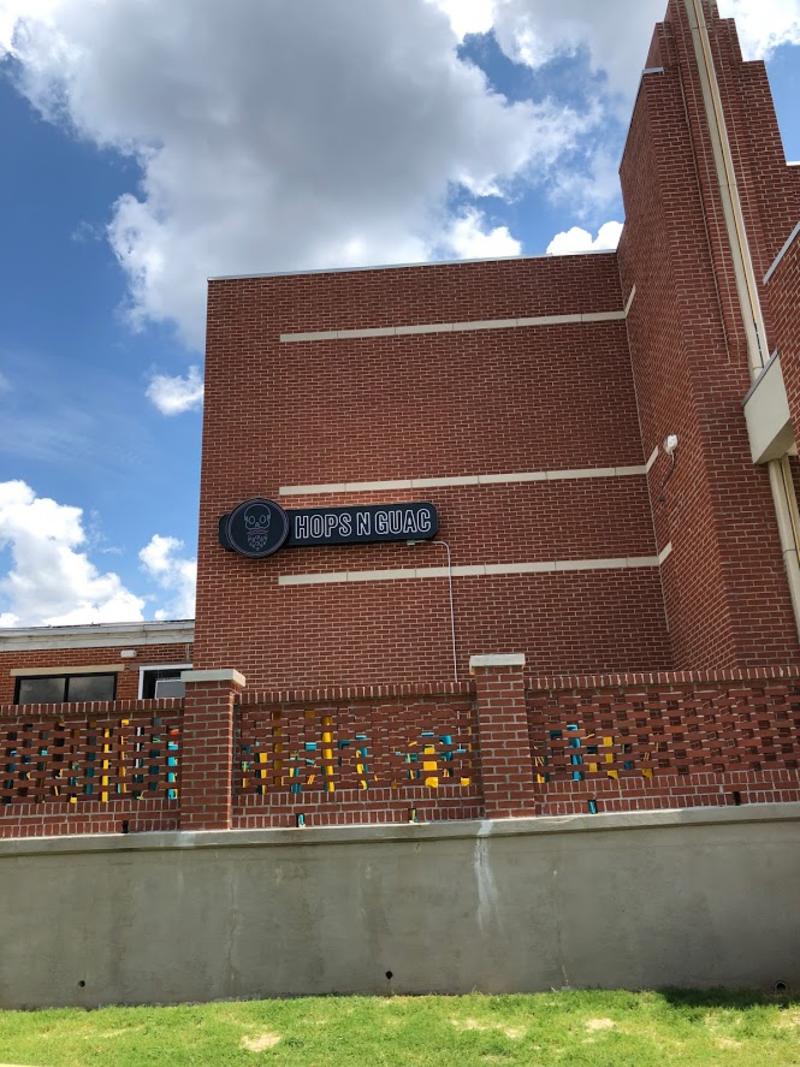 Hops N Guac officially opened to the public on July 31 delivering a fast-casual menu of Mexican-fusion fare. Located at Campus 805, the new restaurant offers tacos, burritos, salads, tortas, burrito bowls, and sides. There's also a massive selection of beers on tap and a secret room with five self-pour taps!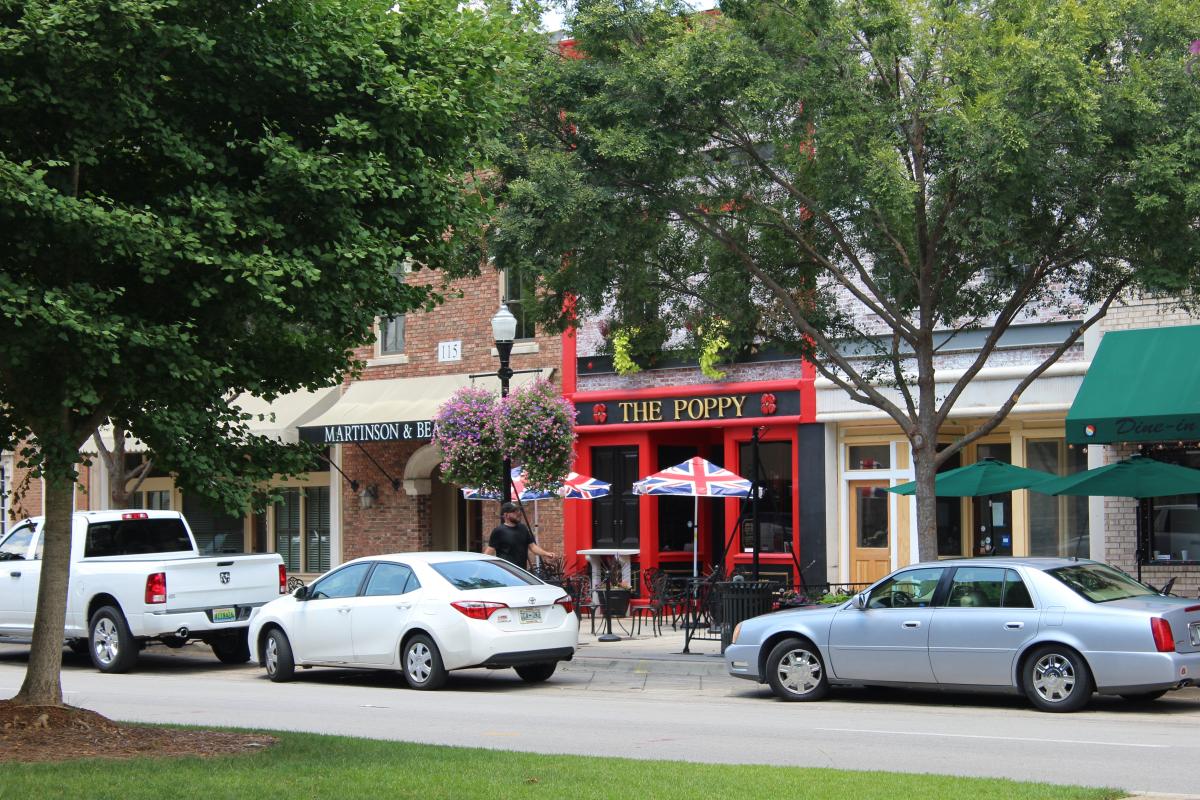 Have a pint at a proper British pub on the historic Huntsville square in downtown. The Poppy invites guests to enjoy a moment of relaxation behind its bright red exterior adorned with beautifully carved poppies. You'll feel like you've stepped foot into the UK or Ireland as you sample one of the Poppy's brews.
The Brass Tap is a craft beer bar that serves a feast of shareable appetizers, street tacos, Angus burgers, sandwiches, flatbreads, and salads. And, if there's one thing we know for sure, the Rocket City loves its craft beer. They have tons of brews to choose from, as well as handmade cocktails, wines, and brass mules.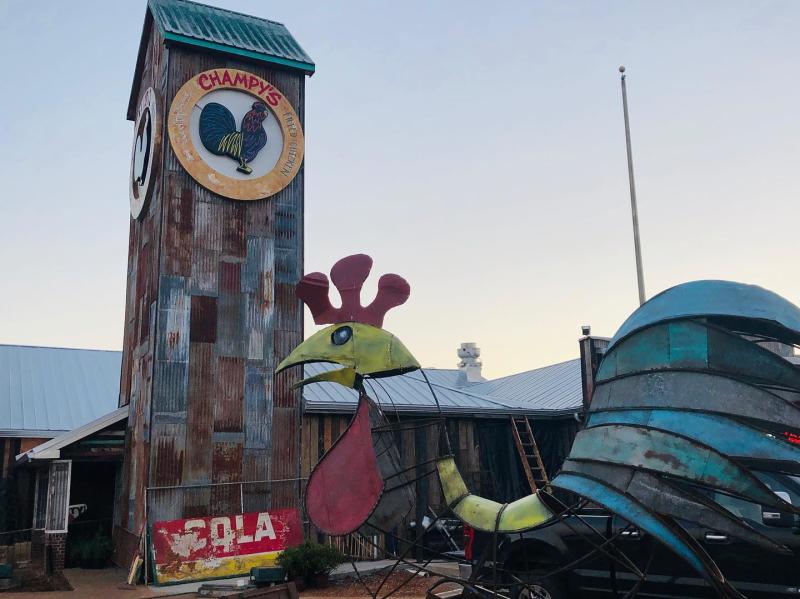 Champy's World Famous Fried Chicken recently opened in Madison on Madison Boulevard. Everything from its Southern Fried Green Tomatoes to its award-winning hot wings and—of course—fried chicken plates are sure to please the whole family. End your meal right with a slice of pecan pie and a jug of sweet tea.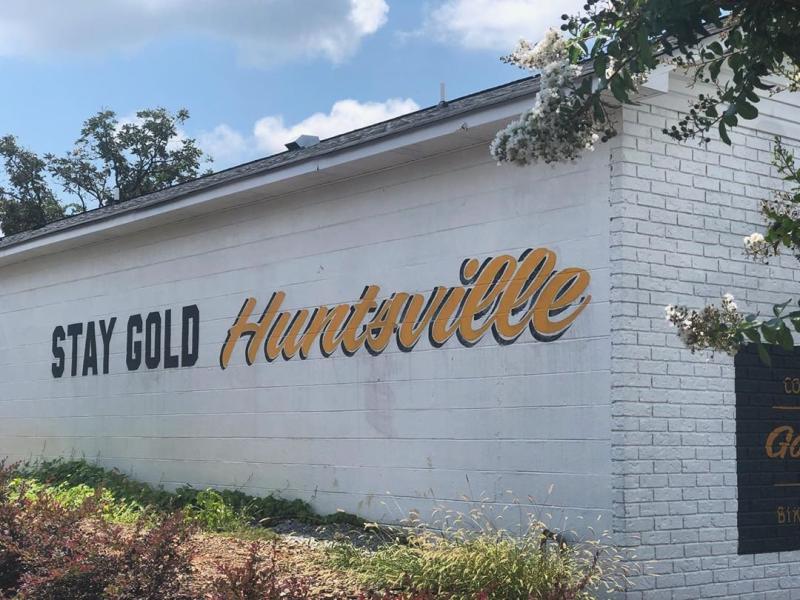 The latest coffee shop on the Downtown Huntsville Coffee Trail is now open! Gold Sprint Coffee is focused on providing fantastic drinks along with celebrating the biking community. You can find them next to Lowe Mill A&E in Huntsville's Westside.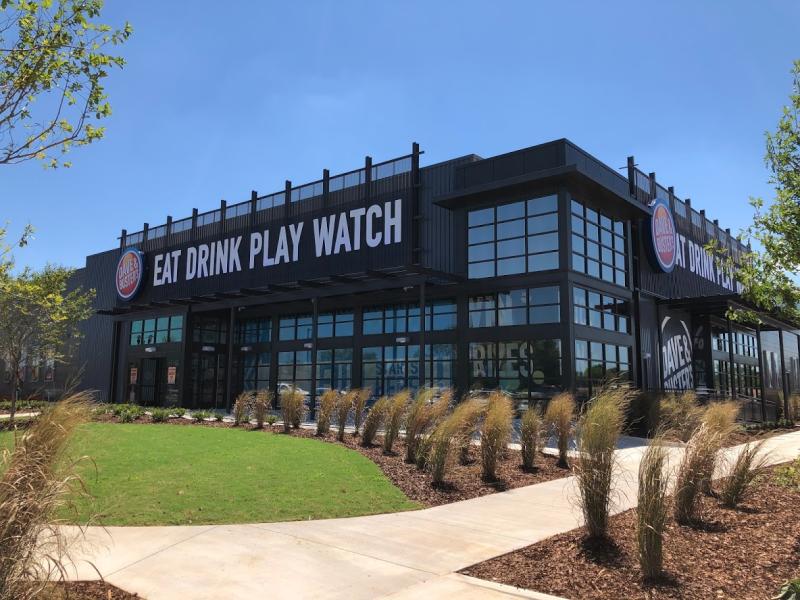 Everyone is familiar with Dave & Buster's where visitors can eat, drink, and play games to their heart's content. When it comes to drinks, choose from a list of beers, margaritas, and hand-crafted cocktails. And if you're busy winning all the many arcade games, billiard tables, and Dance Dance Revolution challenges, you'll need to fuel up on hearty entrees like Philly cheese steak sliders, chicken and waffles, fire-grilled steak, and cheeseburgers. There's even a plant-based burger on the menu! So grab your friends and get to playing!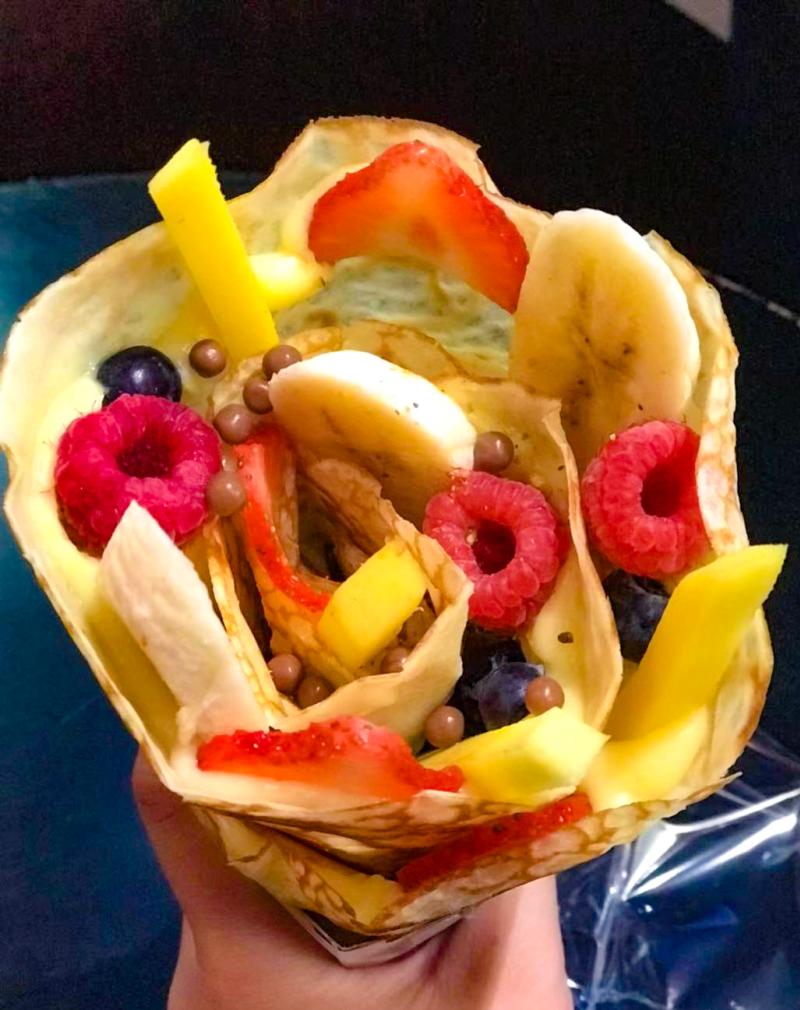 Serving up a unique spin on traditional crêpes is yet another eatery set to open at the Stovehouse development. Oh Crêpe will incorporate traditional Japanese influence and ingredients into its line of sweet and savory crêpe options. For instance, you can try a chocolate or green tea ice cream crêpe, or even a lobster and spinach crêpe. You'll be surprised at just how much this crêperie will offer!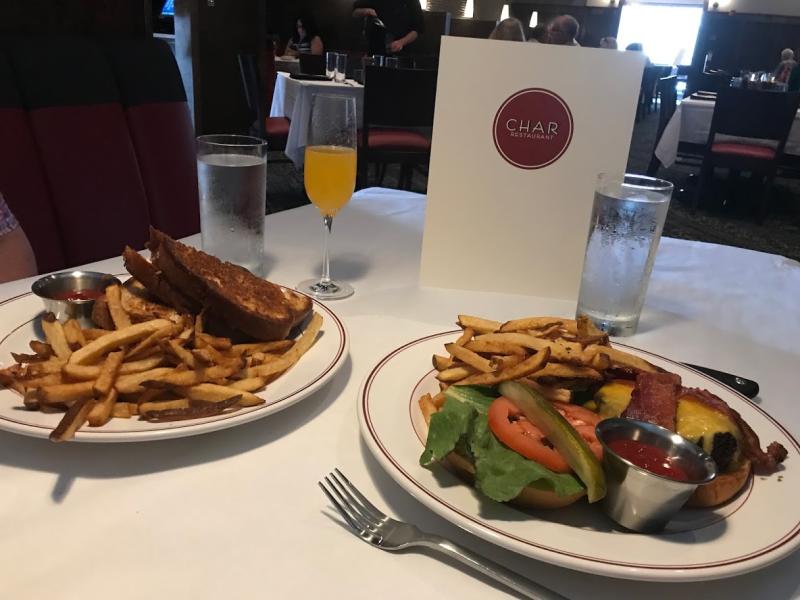 Invite your friends to this delicious steakhouse that will soon open on Bob Wallace Avenue. The spreads at Char are quite impressive with American-fare favorites like steaks, lamb chops, pork chops, burgers, salads, seafood, and sides. Caramelized onion mac n' cheese? Yes, please! There's also an exceptional dessert menu of brownies, sorbet, and more. Plus, there's a happy hour menu!
Chuy's opened to huge crowds at Merchants Square on Bob Wallace Avenue. This colorful Tex-Mex joint offers all your favorites like nachos, quesadillas, tortilla soup, tacos, burritos, enchiladas, and much more! There's also a kid's menu so the whole family can enjoy!
COMING SOON!

Kamado means "stove" in Japanese, which gives you a clue about where you will be able to find this ramen restaurant. Located at the Stovehouse Food Garden, Kamado will feature a multitude of options for freshly made ramen bowls like chicken breast, deep-fried pork, kimchi, boiled eggs, and pork belly. This concept comes from the same team behind Huntsville's I Love Sushi restaurant, so you know it will be good!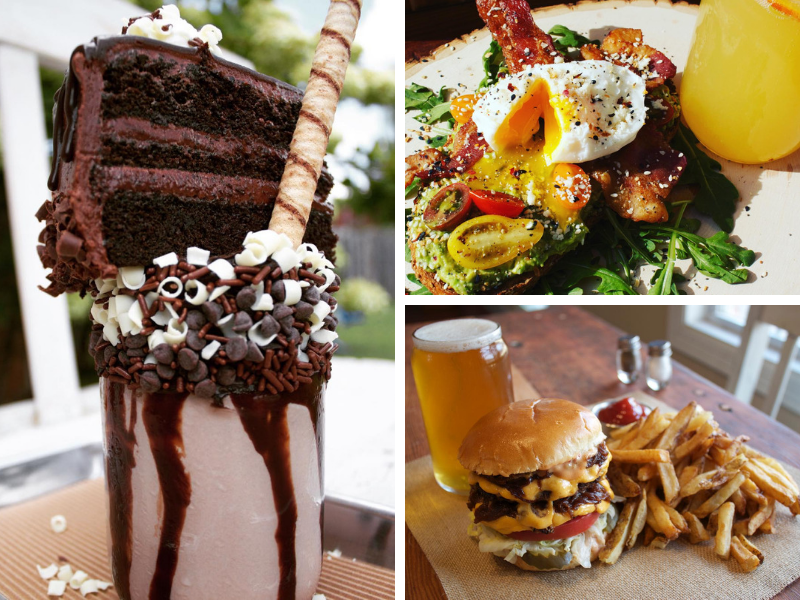 Goodland Pour House in Madison is a community oriented neighborhood gastropub in a casual family friendly environment. We will offer affordable chef inspired American comfort food complemented with 20 rotating taps of local and regional craft beer, an assortment of wines and also domestic beer in bottles and cans. We will be offering lunch and dinner seven days a week as well as brunch on Saturday and Sunday.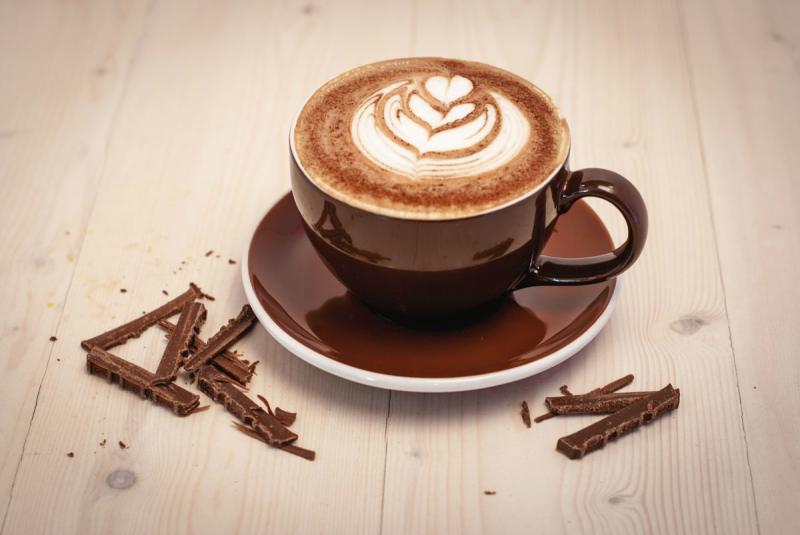 Built on its love for helping the community, Just Love Coffee serves up much more than a cup of Joe. Once it's open, you'll find this cafe at Times Plaza off Memorial Parkway. Choose from a selection of coffees, loose-leaf teas, and a menu of "waffle iron-based" items. That's right, order breakfast sliders, veggie wraps, grilled cheese sandwiches, and the house special—the Womlet. (An omelet pressed on a waffle iron.) And you can always feel good about visiting, because the whole business is built around charitable causes. Owners of the Huntsville location have a heart for assisting families who are looking to adopt.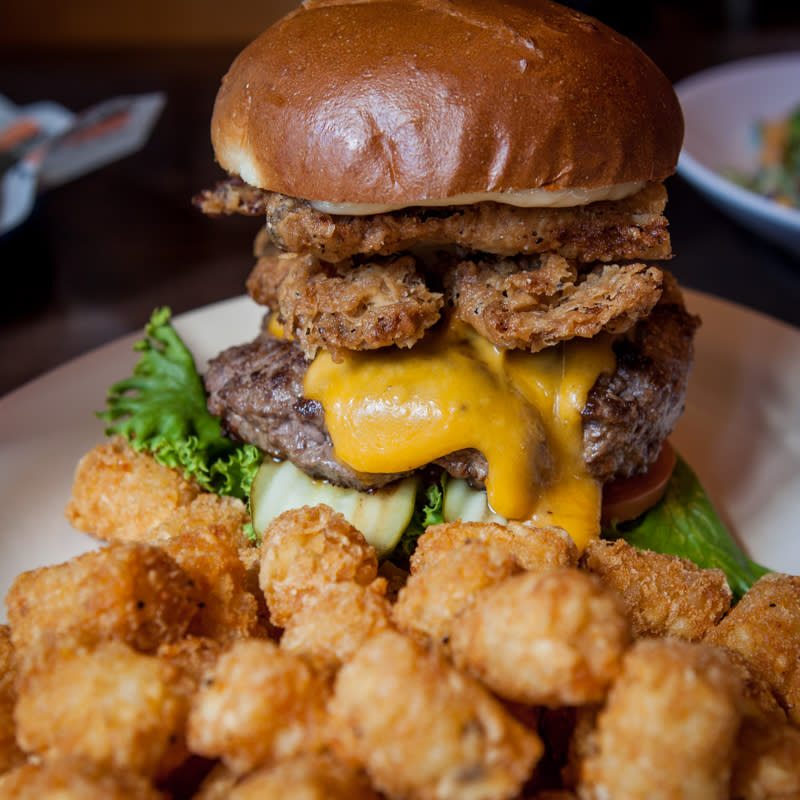 A brand new burger joint for the Rocket City, Bad Daddy's serves quintessential American fare. The most popular item on the menu, according to the brand's Director of Marketing, is the "Build-Your-Own" Burger Option where patrons choose a green, four toppings, types of cheese, dressings, and more. They also have more eclectic options like a Maui Tuna Burger! Once they open, we suggest the Bacon Cheeseburger on Steroids with a Cookies and Cream Milkshake on the side. Mmmmm….bacon.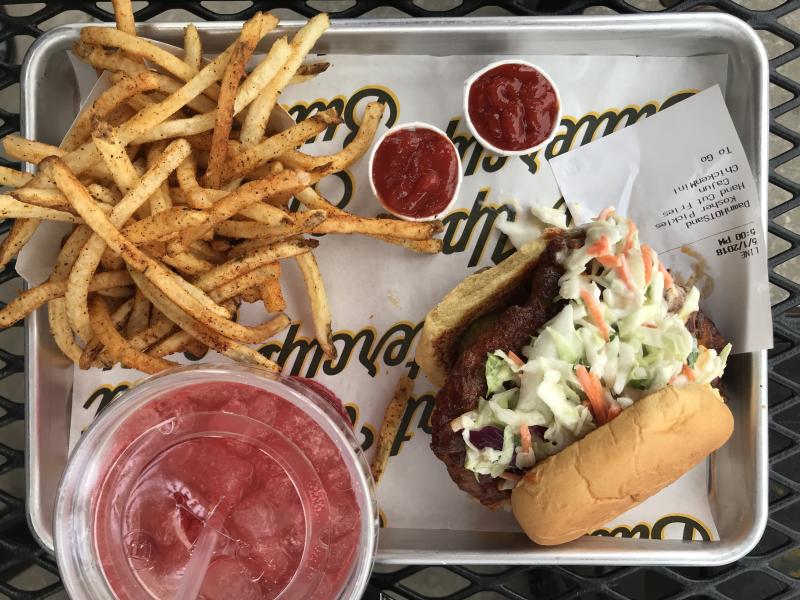 How does piping hot chicken and icy cold custard sound? Super Chix has both! Coming to Times Plaza, this fast-casual joint has premium chicken sandwiches (hand-breaded or grilled), tenders, salads, hand-cut fries, and daily churned frozen custard. Voted as the "Best French Fries in Dallas" by D Magazine, this Texas-based eatery will have you drooling for more.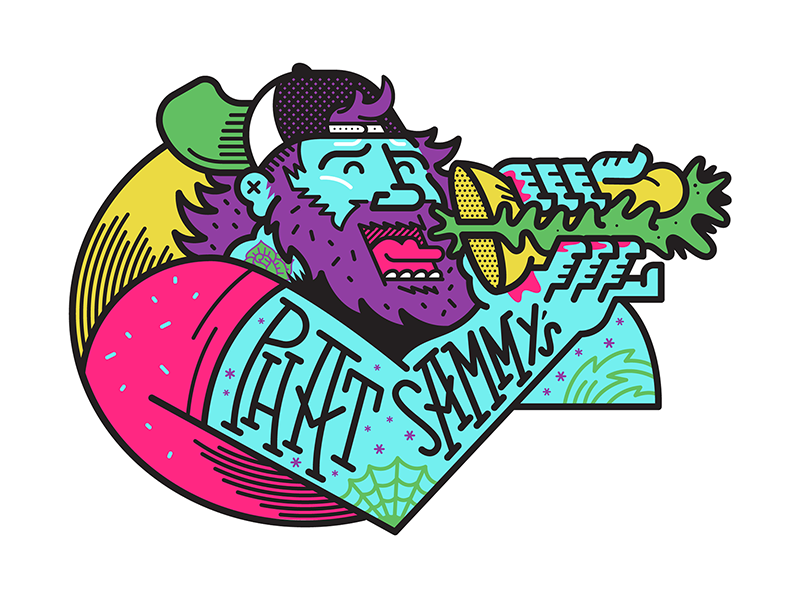 Advertised as a basement restaurant/tiki bar, Phat Sammy's will soon open in downtown Huntsville at 104 Jefferson Street. Chef Jeremy Easterly has created a highly inventive menu that incorporates unique ingredients and prep methods. The "Phat Fries" with cheese curds, Chinese sausage gravy, and fried chicken are a must try!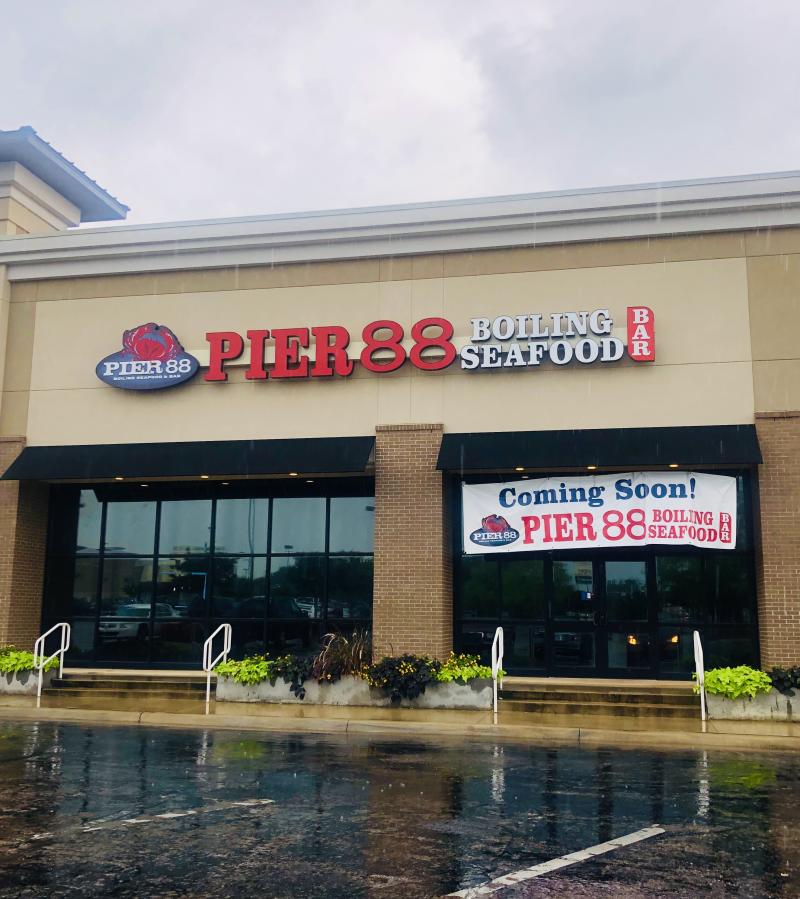 Near the Best Buy on University Drive (Highway 72) a new seafood restaurant will soon be open and serving a smorgasbord of shrimp, crawfish, fried calamari, mussels, clams, and fried catfish! For starters, get a basket of hushpuppies or fried cheese sticks. Then, end your feast with a slice of yummy cheesecake.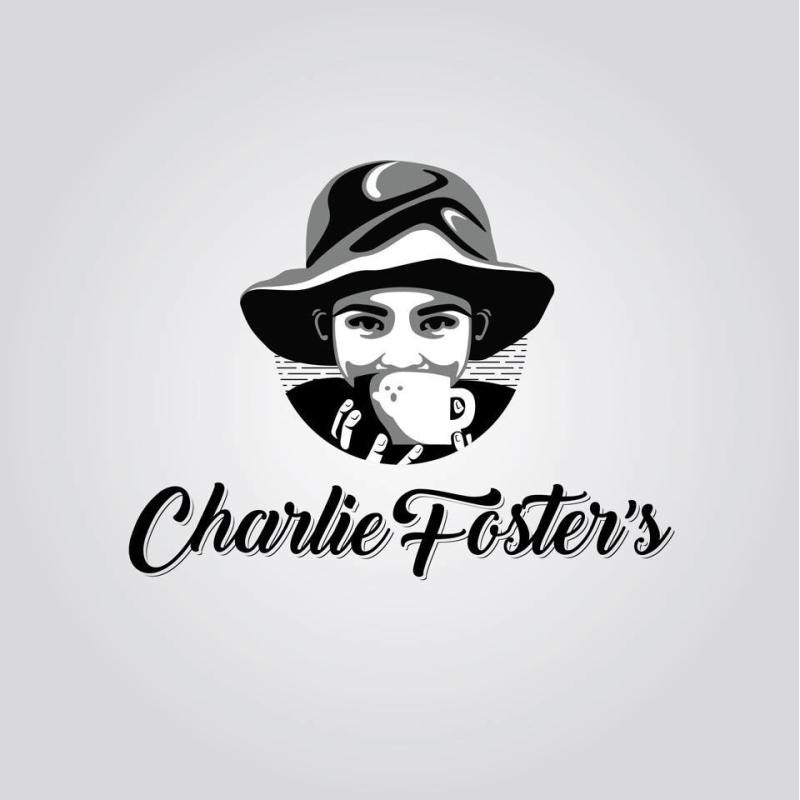 Coming later this year to Stovehouse, Charlie Foster's is a locally owned coffee shop that will serve high-quality coffee beverages and teas while providing opportunities to individuals with intellectual and developmental disabilities. Owner Austin Jenkins has been involved with Huntsville's Merrimack Hall through his parents Debra and Alan Jenkins who founded the performing arts center years ago. Now, he and his wife Hollie will open the space which they describe as a "multi-roaster" coffee shop, serving quality beans from roasters around the U.S.

Founded by Rosalie Guillem and her daughter, Audrey Guillem-Saba. Their "true French macaron is made with the finest gluten-free ingredients, no preservatives." You will be able to find Le Macaron and their authentic French pasteries at Bridgestreet shopping center soon.