Strawberry Season in the South
Nothing beats the first warm, sunny days of spring to thaw out our bones and hearts, and with them comes the first cultivated fruit crop of the season: strawberries.
If you have a passion for the fresh strawberry – or maybe just need a good excuse to get in the sun – Brown Farms in Hazel Green, Alabama is a 15-20 minute drive north of downtown Huntsville.  They have 10 acres of strawberry fields ready for a family-friendly outing to Pick Your Own baskets of berries.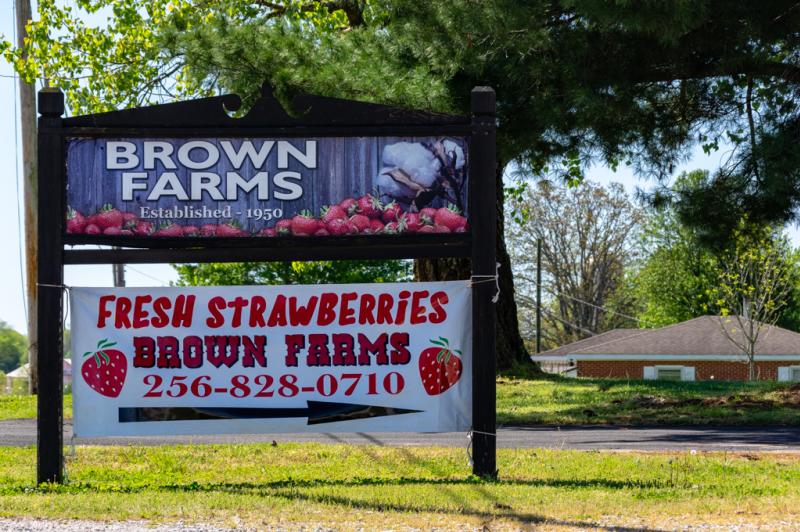 Pick Your Own
Checking in and out at the shed, Brown Farms also offers hanging baskets of live strawberry plants, local honey, and more.  There are also baskets of pre-picked berries just in case your family wears themselves out picking before you've got enough strawberries to bring home.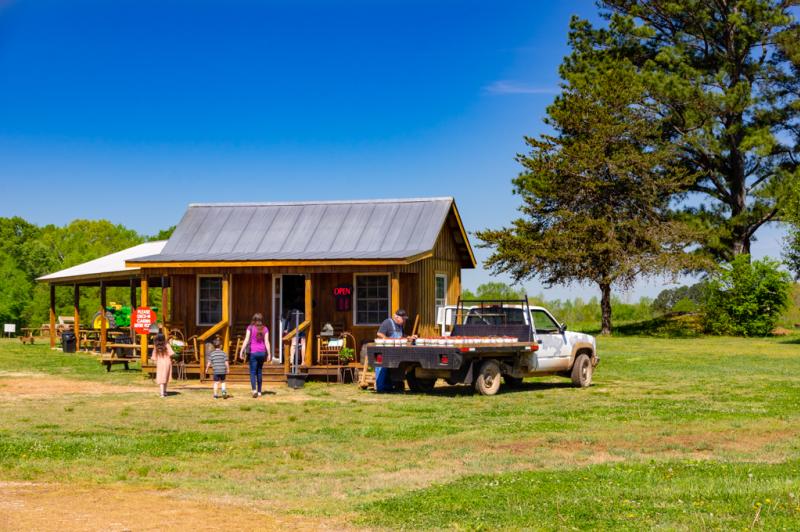 The modern strawberry is a hybrid of two species from the Americas, whose genes gave us the size and hardiness that make open field cultivation of this fruit possible today.  Modern global agriculture means we can have strawberries year-round (for a price), but there is something special about a warm, firm strawberry that has never seen the inside of a plastic box or refrigerator.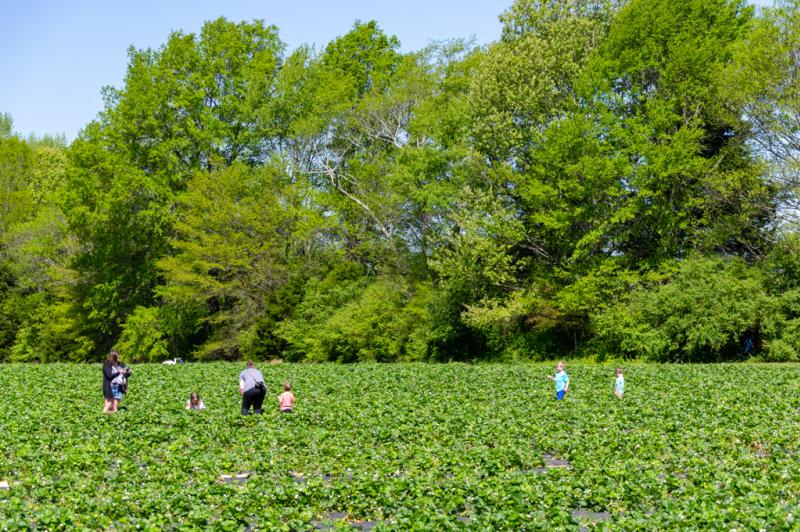 Brown Farms
When to go: Strawberry season in mid-April to late May, depending on weather conditions. 
Hours: Monday - Saturday 8 am - 6 pm, Sunday Noon - 6pm.
Where to go: 384 Walnut Grove Road  New Market, AL 35761   |   (256) 828-0710
Head north on Memorial Parkway/Highway 431 to Hazel Green. Turn right on Joe Quick Road and left on Walnut Grove (at the sign).  Brown Farms is on the right.
What to Bring: Shoes that can get muddy, bug spray and sunscreen.