Everywhere you go across the United States, there is one sport that is booming in participation numbers, membership, and professional tours – Pickle ball!
Huntsville is no stranger to the sport as well. The city invested into building 12 courts at the Sandra Moon Complex and it has become the hub of pickle ball activity, hosting a pickle ball festival for the first time in April.
Across the area, there are 19 venues that offer pickle ball courts – including indoor facilities that offer hours in the parks & recreation facilities.  As you come into Huntsville for a visit, you can use this page to find the location closest to you and the playing schedule to find other people to play.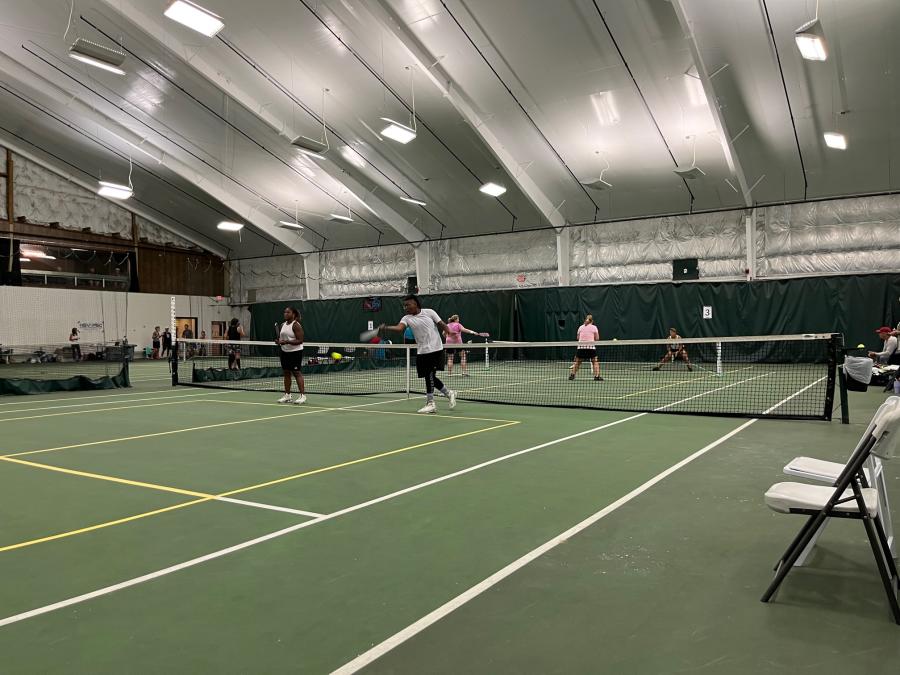 The growth in Huntsville is pushed by the Huntsville Pickle ball Club, which has more than 500 members and has regularly scheduled play times at different venues throughout the city.  For those that are new to the sport, the club has built a true beginner program that provides all the equipment necessary to try out the sport and learn the game.
All of the momentum behind the sport led to the inaugural Labor Day Shootout held at the Athletic Club Alabama indoor tennis courts.  The tournament drew more than 100 players from across the Southeast for the three-day event that had several divisions in singles, doubles, and mixed doubles.