We are all looking for a spacious way to gather among close friends to partake in flavorsome dishes and mistle-toast to the holiday season. The Camp has the perfect Christmas themed bar for this wine-ful time of year. Wisely named, Miracle at MidCity, this is a spectacle to be seen with over-the-top decorations, holidays events, festive music,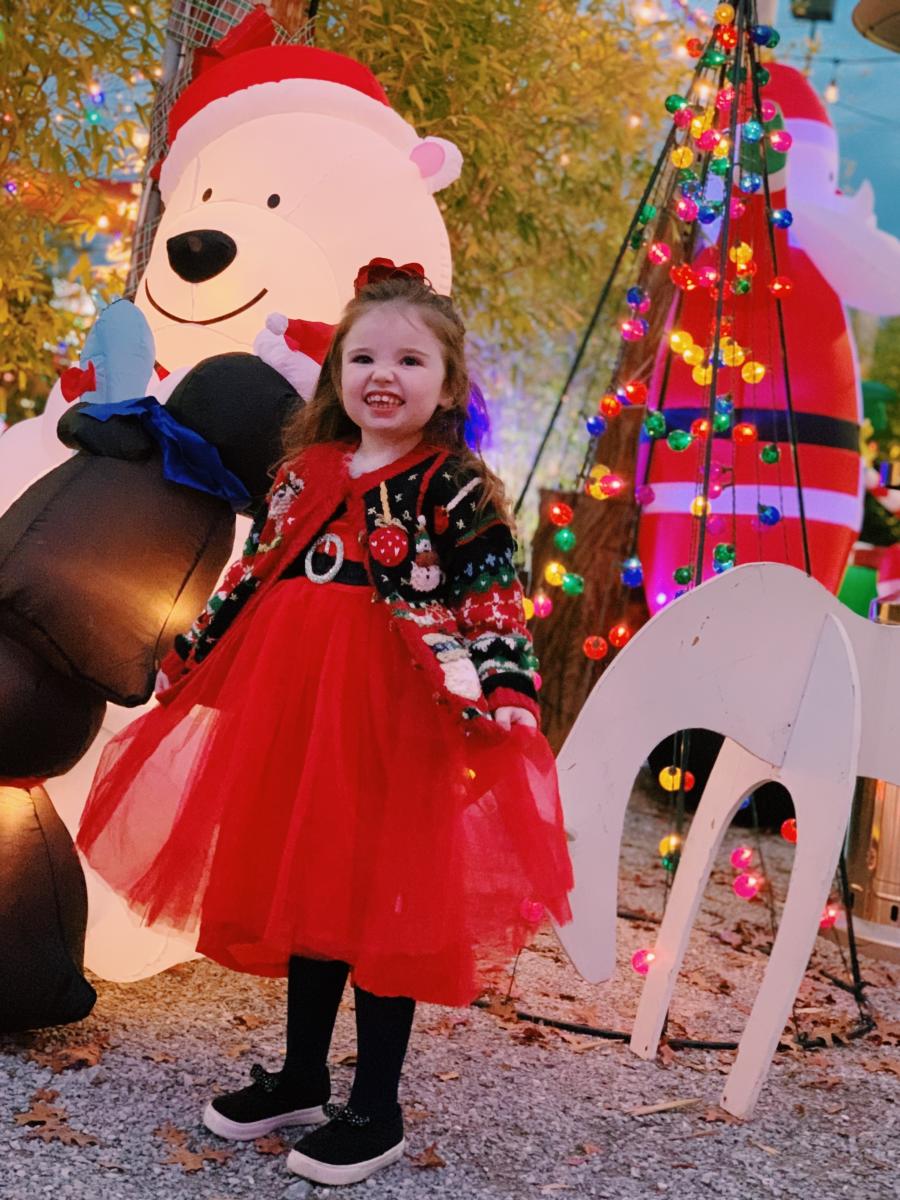 Christmas-themed cocktails, and foods. It's the most wonderful time for a local beer! The Camp is decked out with holiday lights and life-size inflatables. The staff shows off their best with masks and festive outfits. It feels as if you step out of the 2020 gloom into a magical wonderland.
The Holiday music fills the brisk air throughout the Camp. You can smell delectable foods cooking from the local vendors and the kitchen. If you aren't tempted enough, there are the drinks! From the Jolly Koala with gin, vermouth, pine-cardamom-sage cordial to the Mistletoe Shot with rye, gingerbread spices, you will leave cheery. It is love at frost sight with their adorable mugs that you can take home at a price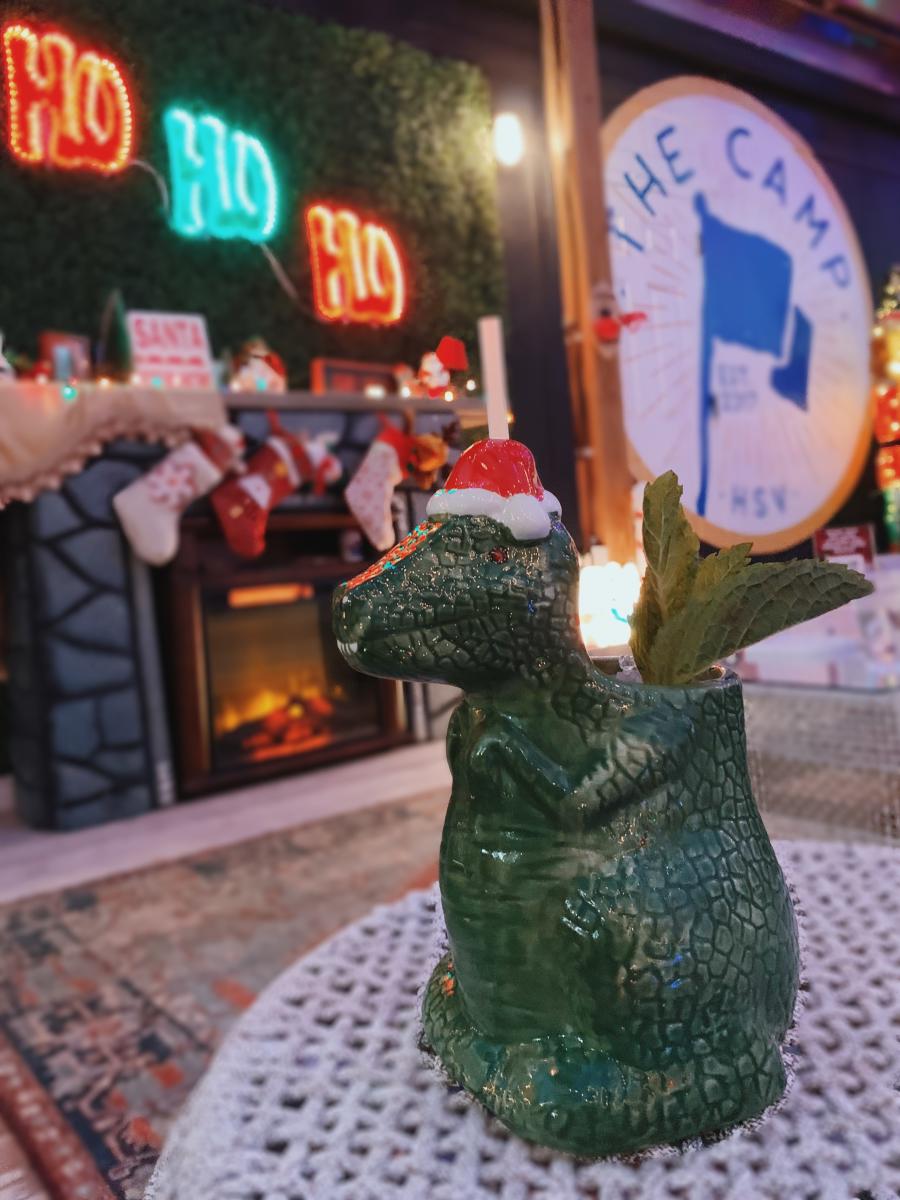 . 
The Camp will wipe away even the meanest resting Grinch face! You can find this Miracle at MidCity through January 3rd. To ensure you have space to treat yo'elf in a safe environment, the Camp is by reservation ranging from two-top tables to 10 top same table party. They have cozy separate areas for each group with cheerful holiday themes.
They even offer a heated tent to stay warm on the colder nights. Walk-ins are welcome but will be accommodated by first come, first serve. Come one, come all. Parking is made easy at the Camp lot or the gravel lot across the street.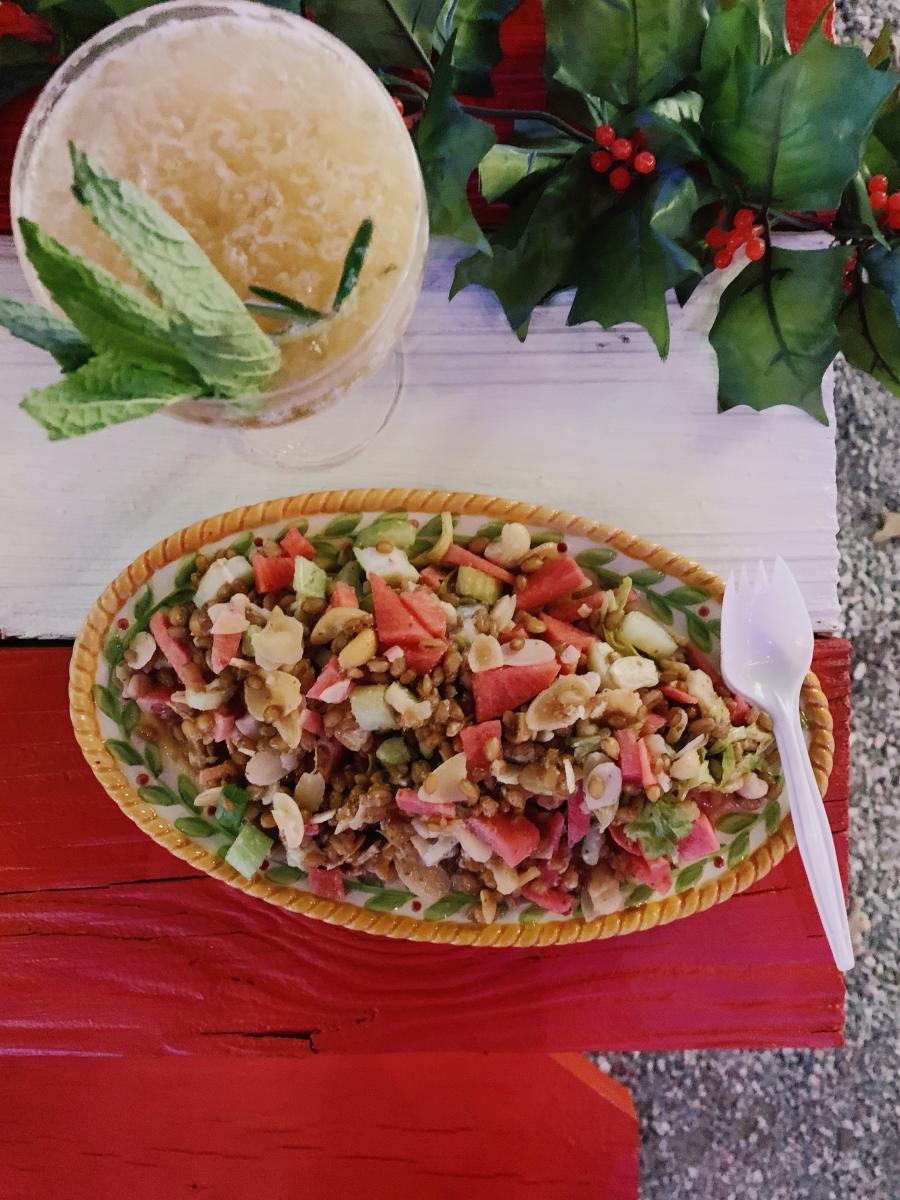 Yule be sorry if you miss this! Christmapolitan is Vodka, elderflower, dry vermouth, spiced cranberry sauce, rosemary, lime, and absinthe mist. SanTaRex is Tequila, Branca Menta, Cacao blanc, mezcal, serrano, coconut, and acid-adjusted pineapple.
You can purchase the SantaRex's mug for $18.95 at the Camp. The Christmas Salad special is vegan friendly! This dish is filled with kale, radishes, almonds, cashews, and curry vin. Click here for more information on their menu.