Are you a cornbread girl or a biscuit and gravy type guy? Not sure? Well, bless your heart! Don't go pitching a hissy fit; y'all come on over here cause I am fixin' to tell you which Southern bit of tastiness describes you to a tee!
Which iHeartHsv blogger wrote this?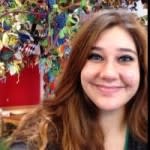 Although not raised in Huntsville, Rebecca high-tailed it here as quickly as she could. There is no place she would rather call home. Most of her waking hours involve working for the U.S. Space and Rocket Center. An avid storyteller, she loves nothing better than to share Huntsville's tales whether during Huntsville Ghost Walks, conducting tours of the Huntsville Depot, or bringing history to life during the Cemetery Stroll.