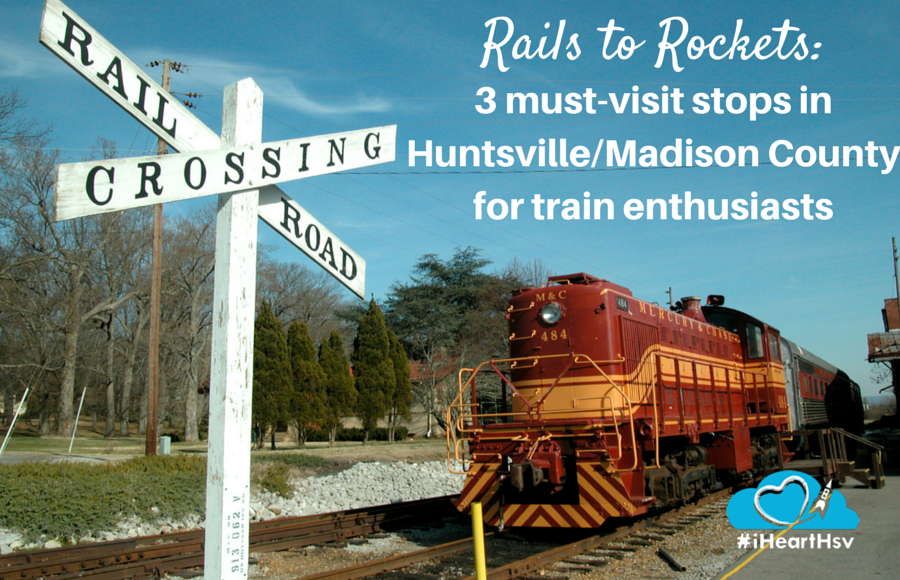 If the first stop you make while exploring a new city is to see what sort of train or railroad history they have to offer, then you are in luck. Your trip to the Rocket City will have several offerings for those fascinated by the rails. We've compiled a list of 3 locations, each unique in their own way but all centered on the timeless track. Let this be your guide to Huntsville's train offerings, and don't forget to send us your photos as you explore by tweeting your pictures to @Go2HuntsvilleAL or using the hashtag #iHeartHsv!

1. Historic Huntsville Depot
History buffs will want to make the Historic Huntsville Depot a top priority on their to-do list during their stay in the Rocket City. Before the Historic Huntsville Depot was captured by Union Soldiers in 1862, it served as the local passenger house and the corporate offices for the eastern division of the Memphis & Charleston Railroad. Here's an insider tip: climb to the third floor to see Civil War-era graffiti scribed on the walls from prisoners of war captured during this time period. The Depot is just a moment's walk from the Visitor Center, so be sure to stop by for questions, a bottle of water and, of course, attraction discounts. Note: The Depot's hours have changed recently. For the latest hours of operations, click here.

2. North Alabama Railroad Museum
For those who desire a more kinetic experience, the North Alabama Railroad Museum might be just what you are looking for. Here, you can actually take a ride on a vintage train on the Mercury & Charleston railroad and explore over thirty pieces of rolling stock, preserved for visitors. Visit their website for the train ride schedules. Remember, if you can't make it over for a train ride, you can always call to make a special appointment, and self-guided tours of the museum are encouraged. (For your self-guided tour, be sure to pick up a museum brochure in the waybill box on the Northside of the depot.)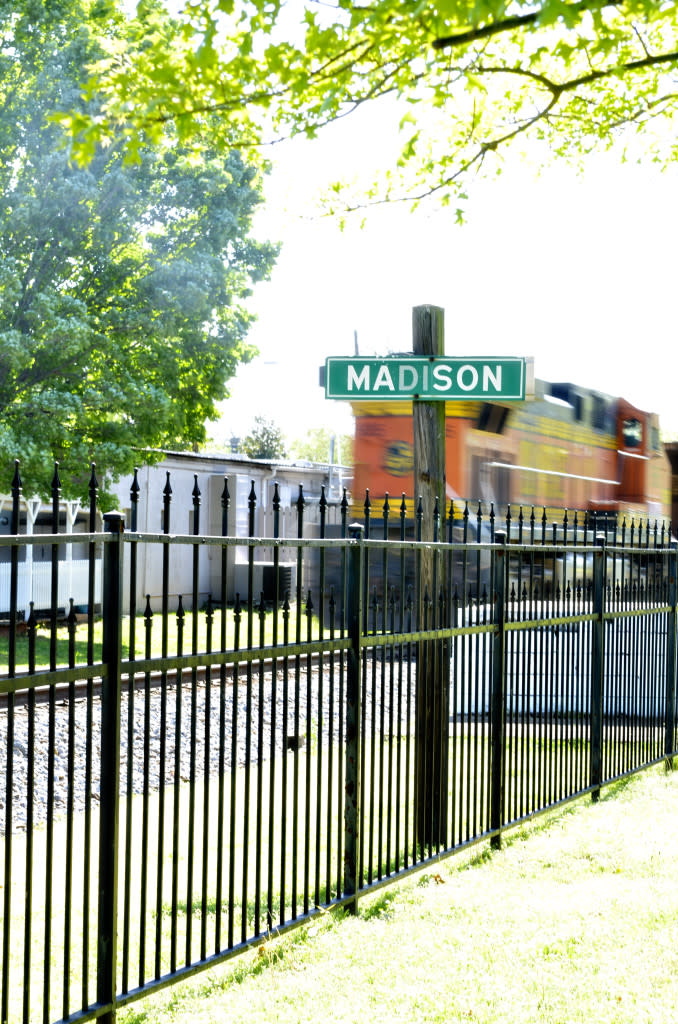 Historic Downtown Madison, Alabama
3. The Roundhouse in Madison, Alabama
With just a quick, 15 minute drive, you'll find yourself in beautiful Madison, Alabama, where even more railroad history awaits. Venture over to downtown Madison, a quaint, historic city center that harkens back to a simpler time. You'll find the Roundhouse, a replica of the city's first city hall built in the 1800s and the exact spot where the Madison Depot sat. Right next to a functioning train track, you can grab lunch at Main Street Café. Popular among locals, Main Street is a former jail turned restaurant. Patrons can even dine in an old jail cell to add a little extra flavor to their dining experience.
With all of the Wing Ding activities combined with your exploration of Huntsville's rails, you're going to want to secure the perfect accommodations to fit your needs. If you haven't already done so, be sure to make your room reservations. Check out our website huntsville.org/wd37 for the latest accommodation details including more information on special activity opportunities involving railroad history in the Rocket City.
See you soon!