As a kid, I often attended jazz festivals and showcases with my mother. Although I wasn't a jazz fan at the time, listening to the genre's greats as an adult brings back fond memories of those special moments. I realize now that those outings were about more than just the music we listened to. It was about connecting with each other and our community. Music is so much more than just entertainment; it brings people together, joins us to places and times, and can evoke strong emotions. As a mother, I strive to create similar experiences for my children that will transcend time and leave lasting memories for my children. R&B vibes live is not only helping us do that, they're giving all of Huntsville an unmatched experience and encounter with soulful music and artists. 
My family recently stepped out to embark on one of these memory-making moments by attending the R&B Vibes live event at The Electric Belle. The atmosphere was lively and vibrant, the venue was perfect for families, and it was a musical trip down memory lane for every adult in our group. My husband and I sang our hearts out as artists covered familiar tunes, and our kids became quick friends with the many kids running around playing tag and football, making leaving hard for all.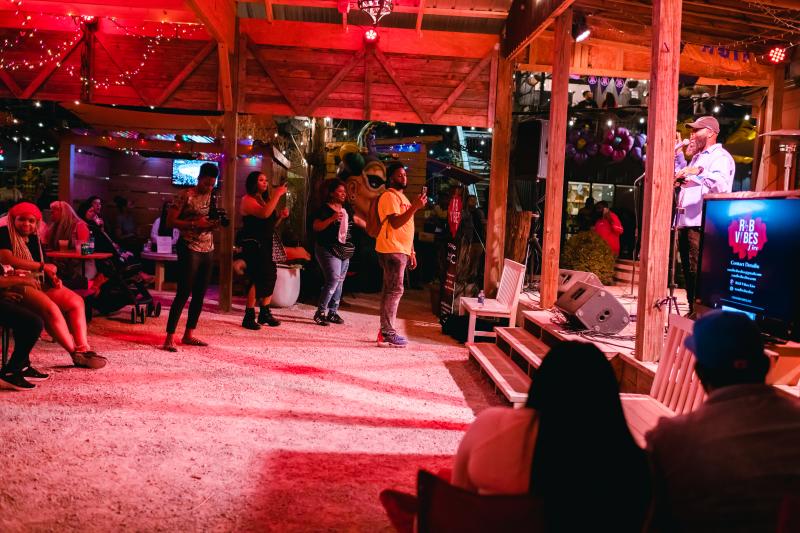 Following our experience, I spoke with Ryan Felton, the CEO of R&B Vibes Live, to gain further insight into his innovative platform and upcoming events. As a passionate music enthusiast, Mr. Felton recognized the need to introduce a new concept to the Huntsville community. This ultimately led to the inception of R&B Vibes Live back in 2017. With a vision to showcase local talent and provide the community with an unforgettable experience, Mr. Felton's goal was to elevate the music scene in Huntsville by introducing a unique and exclusive platform that would resonate with music lovers and enthusiasts alike.
One of the things Ryan mentioned that I love is that the recurring events are curated to ensure that each is unique and tailored to the specific month. Different artists are invited to perform at each location to keep things fresh and exciting, showcasing their best work and providing attendees with new and engaging experiences. This approach adds to the overall appeal of the events and ensures that attendees never experience the same thing twice.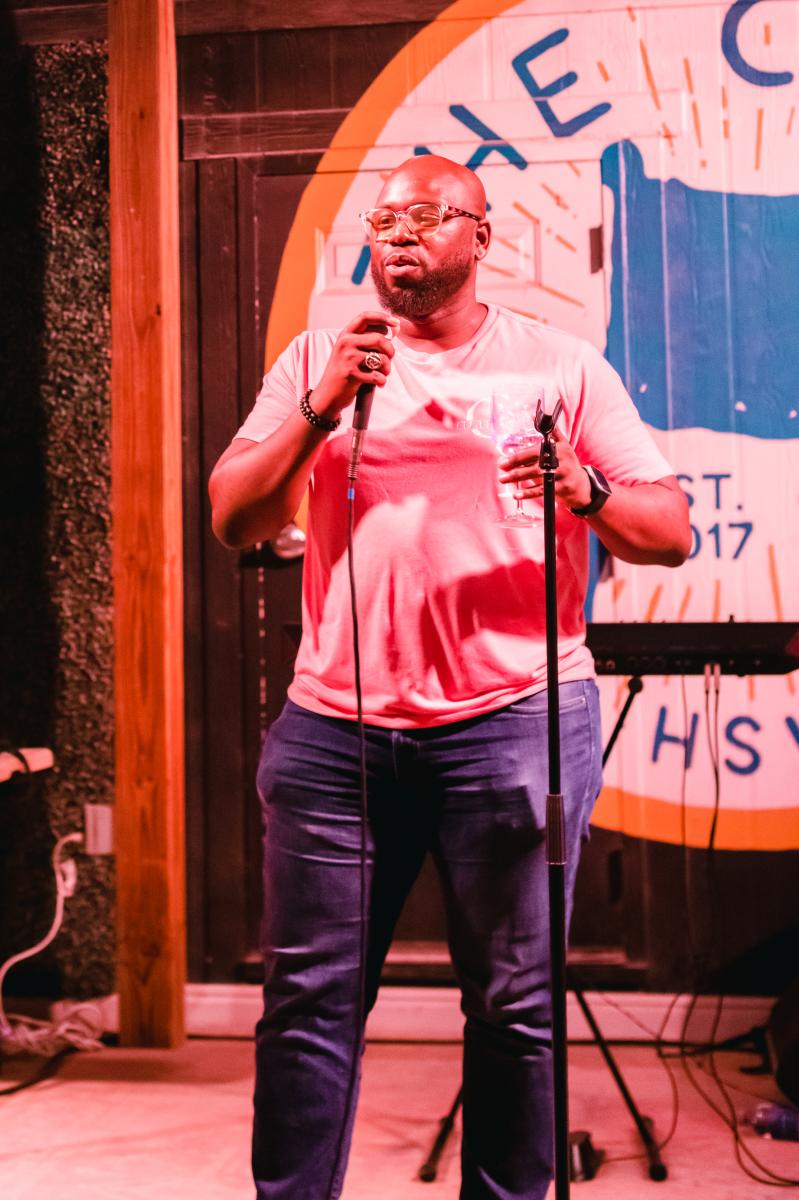 Events are held at locations across the city, such as Envy Restaurant, Campus 805, Stove House, The Camp, Mars Music, and more. "We have events every other Thursday at The Camp at 7 pm. Once a month, we do a show at Lipz Lounge." In honor of Huntsville Music Month, R&B Vibes Live will celebrate by highlighting Women artists at shows at The Camp on September 7th and 21st. While some events cost, many are free and family-friendly. 
Ryan aims to assist artists and musicians in achieving their goals and succeeding in their respective disciplines locally and globally with R&B Vibes Live. He wants the community to know that "R&B Vibes Live is the most exciting entertainment show in Huntsville, AL, and soon, the world. Our shows feature poets, artists, singers, and musicians who all connect through their love for music. Come out and enjoy some great music and awesome vibes!"
Image credit: Zenovia Stephens, The Camp, R&B Vibes Live 
Keep up with R&B Vibes Live at www.randbvibeslive.com