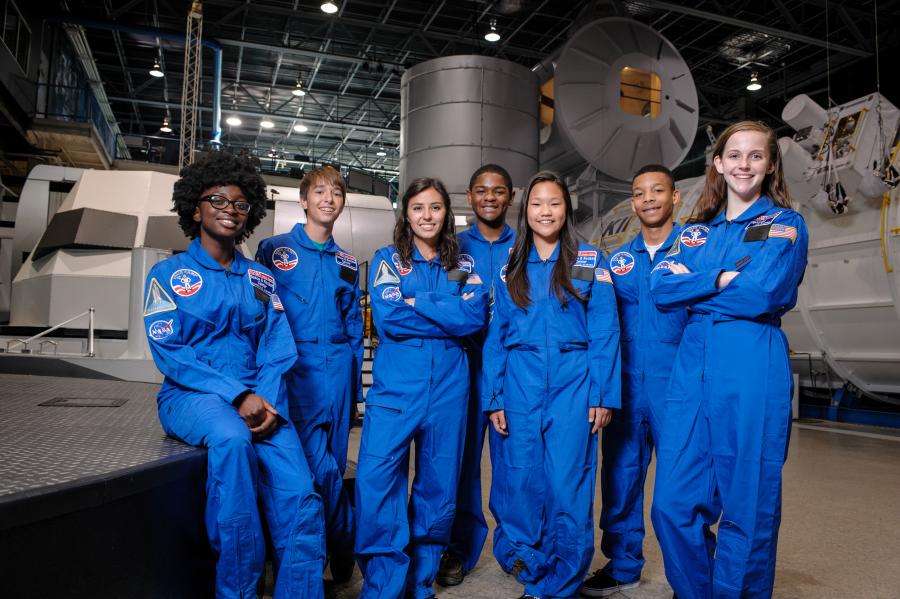 With over one million Space Camp alumni in the world, the alumni of Space Camp programs have gone on to work in a diverse set of career fields with incredibly unique specialties and talents. Space Camp opened in 1982 and captured the attention of many children looking to find a place to increase their knowledge about space exploration and science. What they also found during their time in Huntsville was a network of like-minded individuals that looked to the stars with wonder and curiosity. These connections forged at Space Camp would create lifelong friendships and connections.
Space Camp alumni then went on to leave their mark in the world in many ways.
Alumni that have participated in a Space Camp program, the flagship Space Camp program, Aviation Challenge, U.S. Cyber Camp, or Robotics Camp, all gain skills in leadership and teamwork as a part of the programming.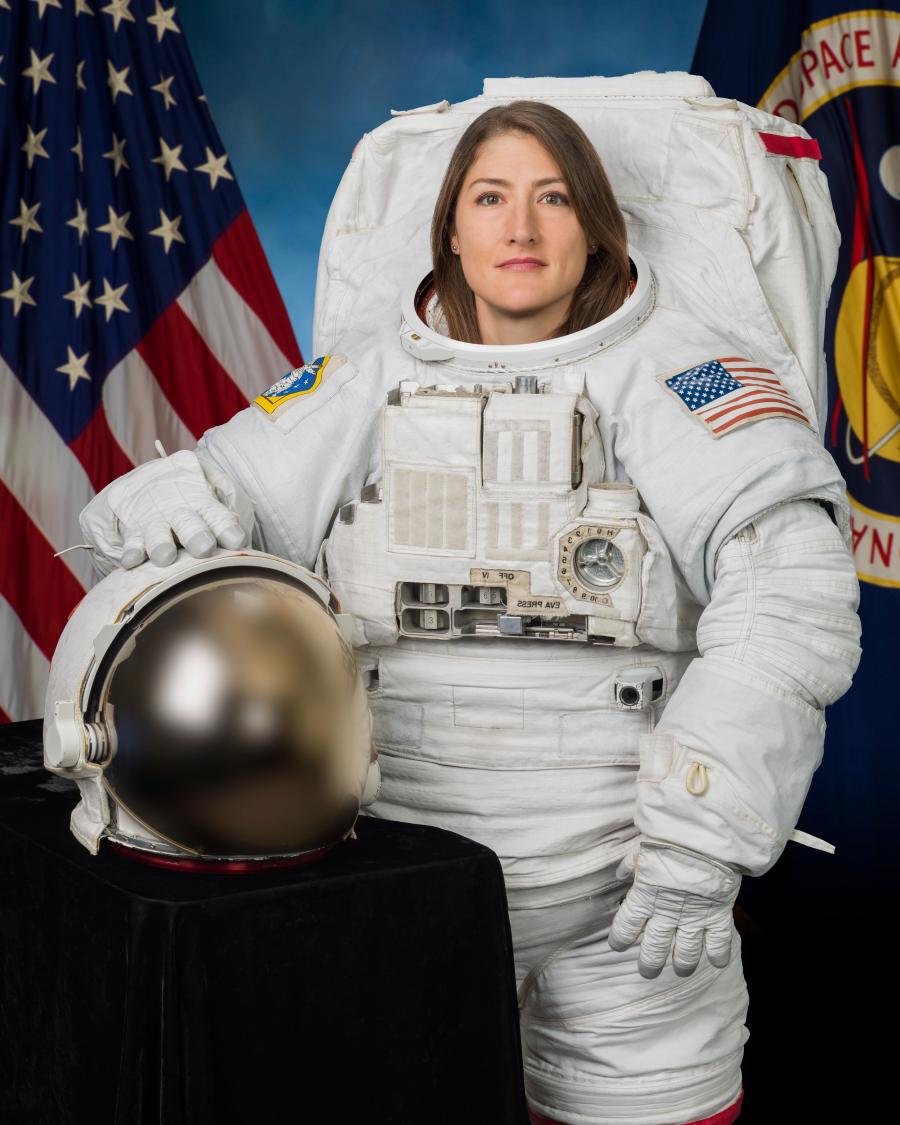 As one would anticipate, there have even been several future astronauts that have walked through the doors at Space Camp. Astronauts like Christina Koch, Kate Rubins, and Samantha Cristoforetti all are Space Camp alumna and spent time aboard the International Space Station.
Dottie Metcalf-Lindenburger was the first Space Camp alumna to go into space aboard STS-131 in April 2010, and recent additions to the newest astronaut class, Jasmin Moghbeli and Bob Hines, both attended Space Camp programs in their youth.
Alumni like Major John Hecker and Loretta Whitesides were inspired to take to the skies, but in different ways. Major Hecker served as a part of the United States Navy and was a Blue Angel pilot. Now retired from the military, he flies a cargo plane for UPS. Loretta Hildalgo-Whitesides found inspiration in commercial space and inspiring others to enjoy space as well! She is the founder of the popular international event, Yuri's Night, that celebrates space around the world on Yuri Gagarin's birthday. She also is an author, and "Founder Astronaut" at Virgin Galactic, aspiring someday to travel to the edge of space herself.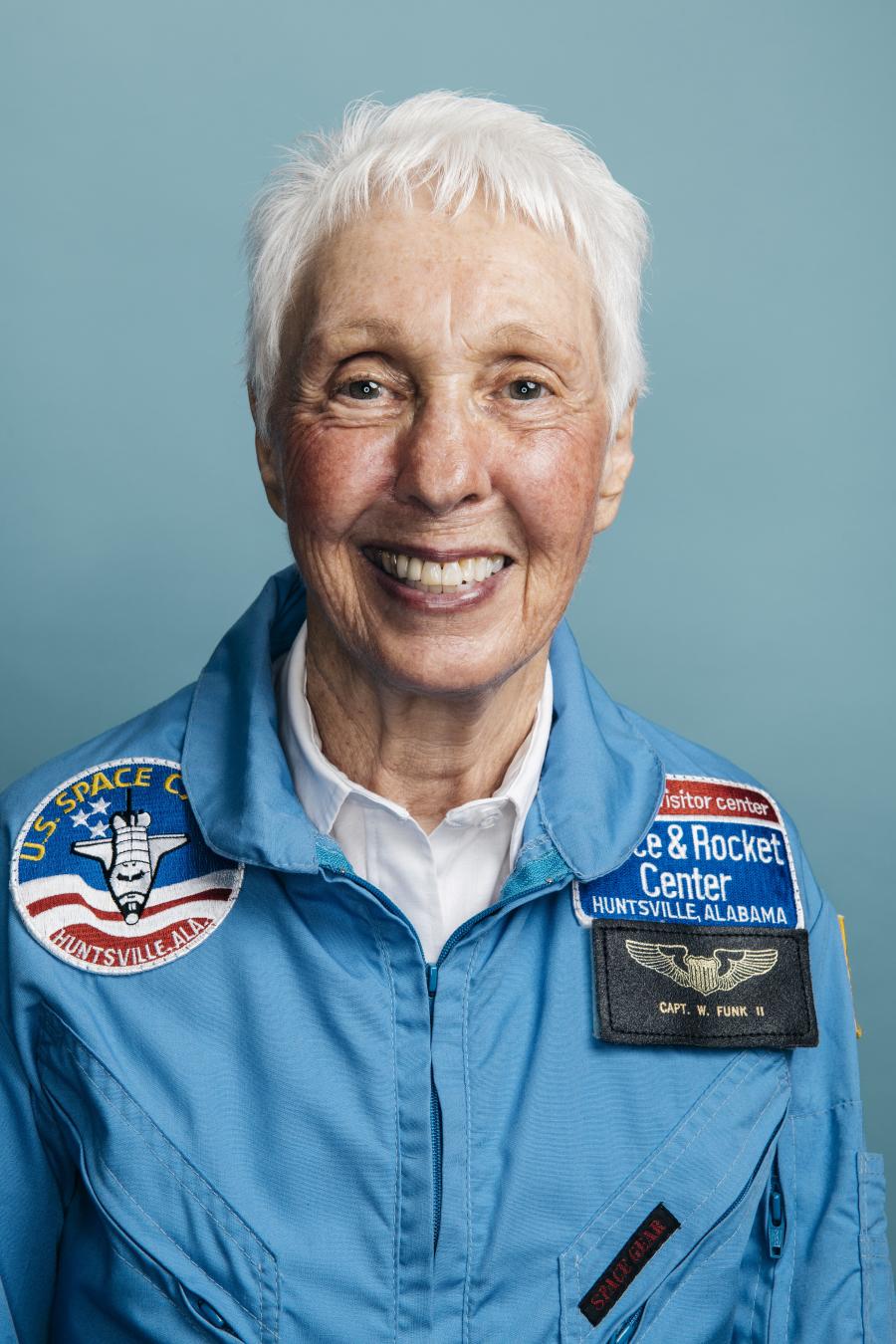 \
Photo Credit: Trevor Paulhus
Commercial space has seen somewhat of a renaissance lately and Space Camp alumni have taken part there too.
Just this summer both Wally Funk, Space Camp alumna and Hall of Fame member, flew aboard the Blue Origin first crewed commercial flight with Jeff Bezos. A week earlier Beth Moses, another Space Camp alumna and Hall of Fame member, flew with Virgin Galactic and Richard Branson to the edge of space.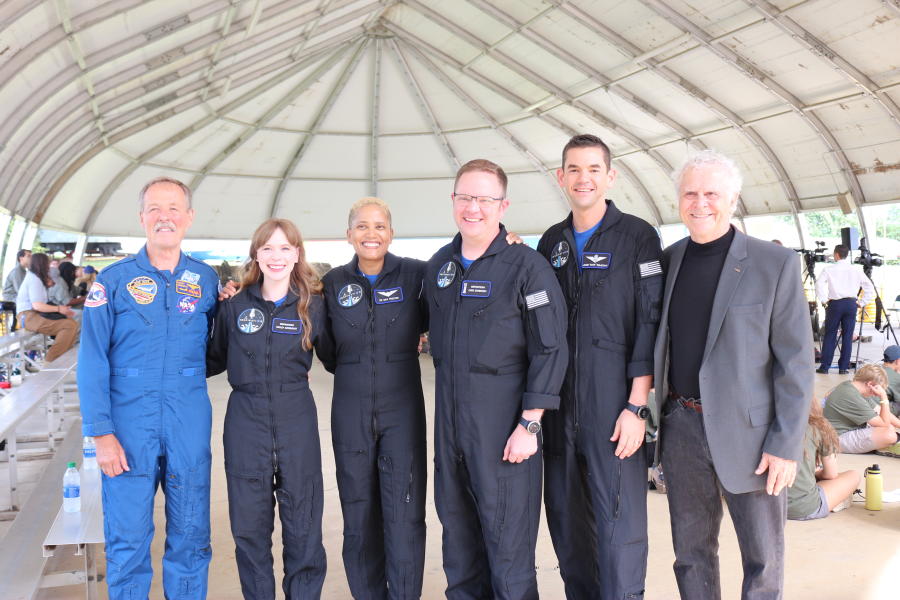 Our most recent alumni to go into space just launched in September 2021, aboard the SpaceX Crew Dragon that would take the Inspiration4 crew to orbit the Earth for 3 days. Onboard was Jared Issacman, benefactor and Commander of the crew, and Chris Sembroski, Philanthropic Crew Member, both Space Camp alumni. Jared attended Aviation Challenge in his youth and Chris was a Space Camp counselor at the Florida location in the 1990s. They are making history along with their other crew members, Hailey Arceneaux and Sian Proctor, in becoming the first all-civilian crew to launch to space.
One could say, you can find a Space Camp alumni about anywhere you look!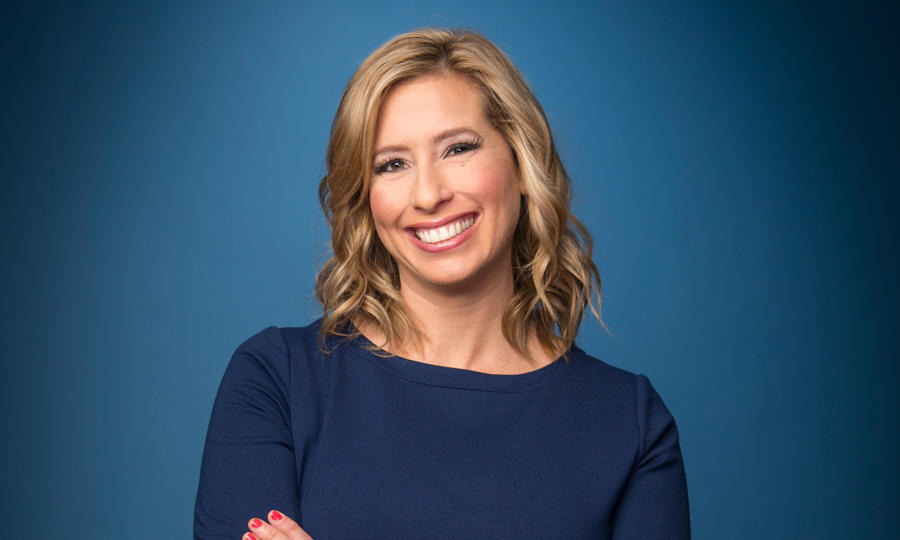 While all of those alumni are working roles on the forefront of space, there are many amazing Space Camp alumni that used the confidence and leadership skills they gained at Space Camp to go on to equally amazing roles in other fields.
Stephanie Abrams, best known for her role as a meteorologist on the Weather Channel, is a Space Camp alumna and was inducted into the Space Camp Hall of Fame in 2012. Stephanie has a passion to inspire youth to go into STEM related careers and reaches her audience on social media with interesting facts and stories about weather.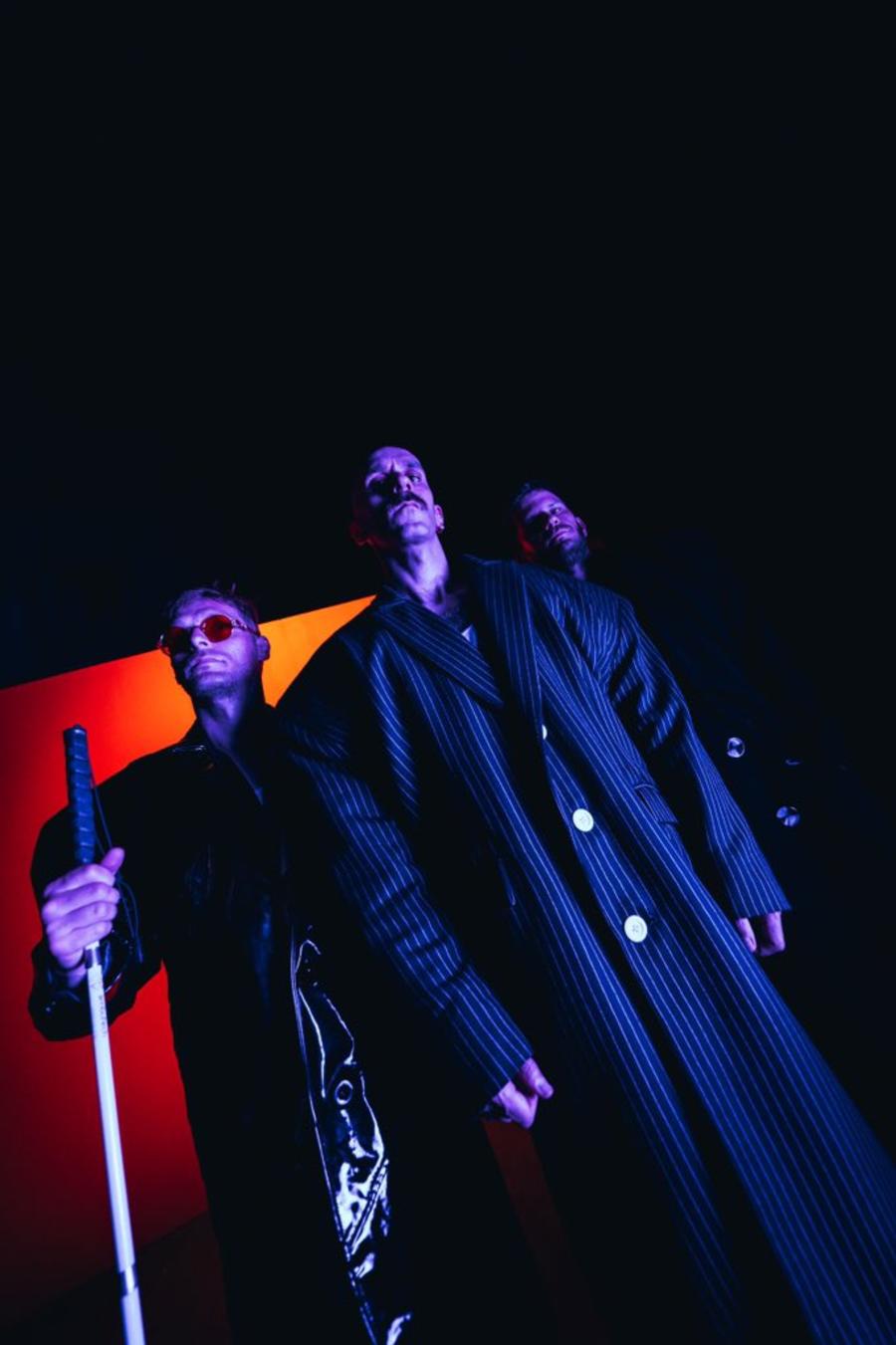 Some alumni have even gone on to become rockstars! Casey Harris is a keyboardist in the band, X Ambassadors. An attendee of SCIVIS in 2000 and 2001, he credits his time at Aviation Challenge as "one of the most formative experiences" of his life, as a lifelong aviation and space enthusiast.
Many alumni credit their time at Space Camp for giving them the spark of inspiration or confidence to pursue a STEM career and it is amazing to hear the stories of how their time at Space Camp shaped their view of the future. As an experience that encourages teamwork, leadership, and creates lifelong memories, more extraordinary alumni are sure to become a part of the Space Camp alumni family each year.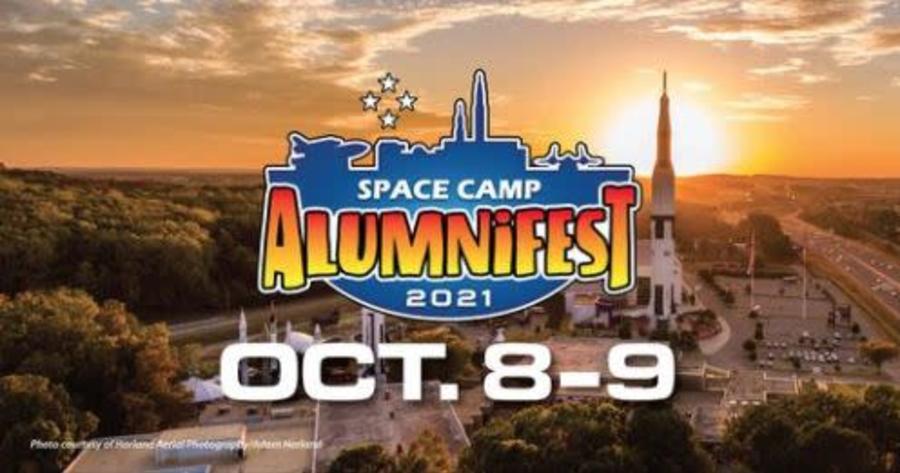 Space Camp alumni gather each year to network and share their favorite memories of their time at camp. Last year's celebration was entirely virtual due to the evolving COVID-19 situation. This year's celebration will be a hybrid event on October 8th & 9th, 2021, with opportunities to connect with other alumni both virtually and in-person in Huntsville.
Space Camp week-long program sessions will resume in summer 2022 and booking is now open for next season.
Current Space Camp alumni can connect and find out more information about AlumniFest by joining the Space Camp alumni Facebook group or visiting SpaceCampAlumni.com.