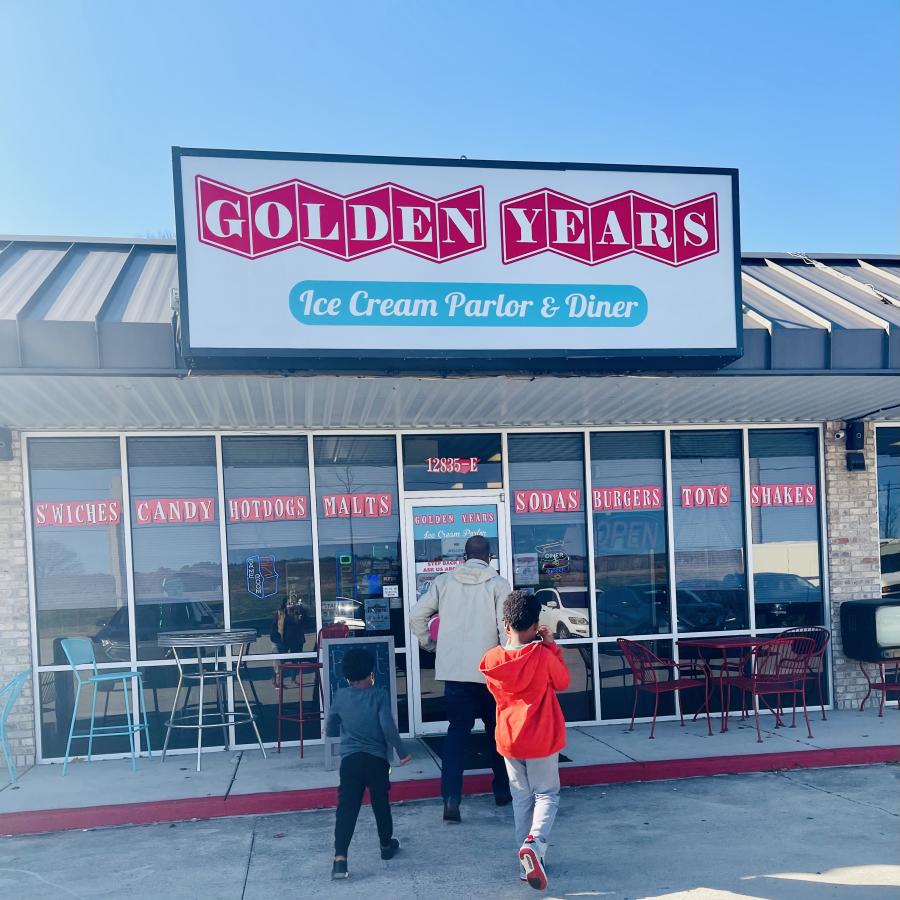 Coming off the holiday season can feel rather blah. You've done all the holiday activities, eaten all the themed food and sweets imaginable, and are ready to settle into simpler, stressless days. When that time comes, my family and I look for easy escapes that pack a punch. Golden Years Ice Cream Parlor & Diner is the perfect escape from reality before jumping back into, well, reality.
Located in a small strip mall In Hazel Green, AL, off Highway 431, Golden Years is a hidden gem filled with everything that makes a diner, a diner. From the checkered black and white floor, vinyl booths, and touches of chrome, I was excited to grab a table and check out the menu!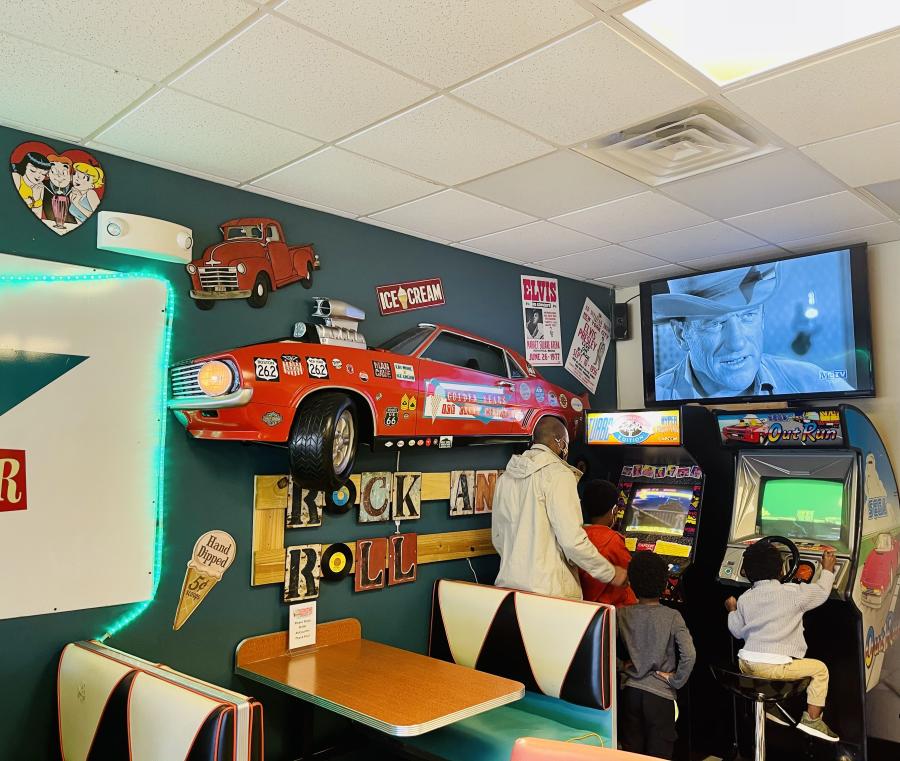 As I headed to the counter to place our orders, the boys made themselves at home. They found classic arcade games such as Pacman, and games straight from my childhood, like Streetfighter, and immediately began asking for loose change to play. We didn't have much on us, but to our surprise, each arcade only cost ¢25! While that may not be the price of a game from the 1950s, it's certainly much lower than today's arcade prices. That's something to shout about!
There's also a game corner with plenty of board games available for your pre-and post-food enjoyment. You'll even find a staple game with a local twist if you look hard enough (hint: Hazel-Green-Opoly).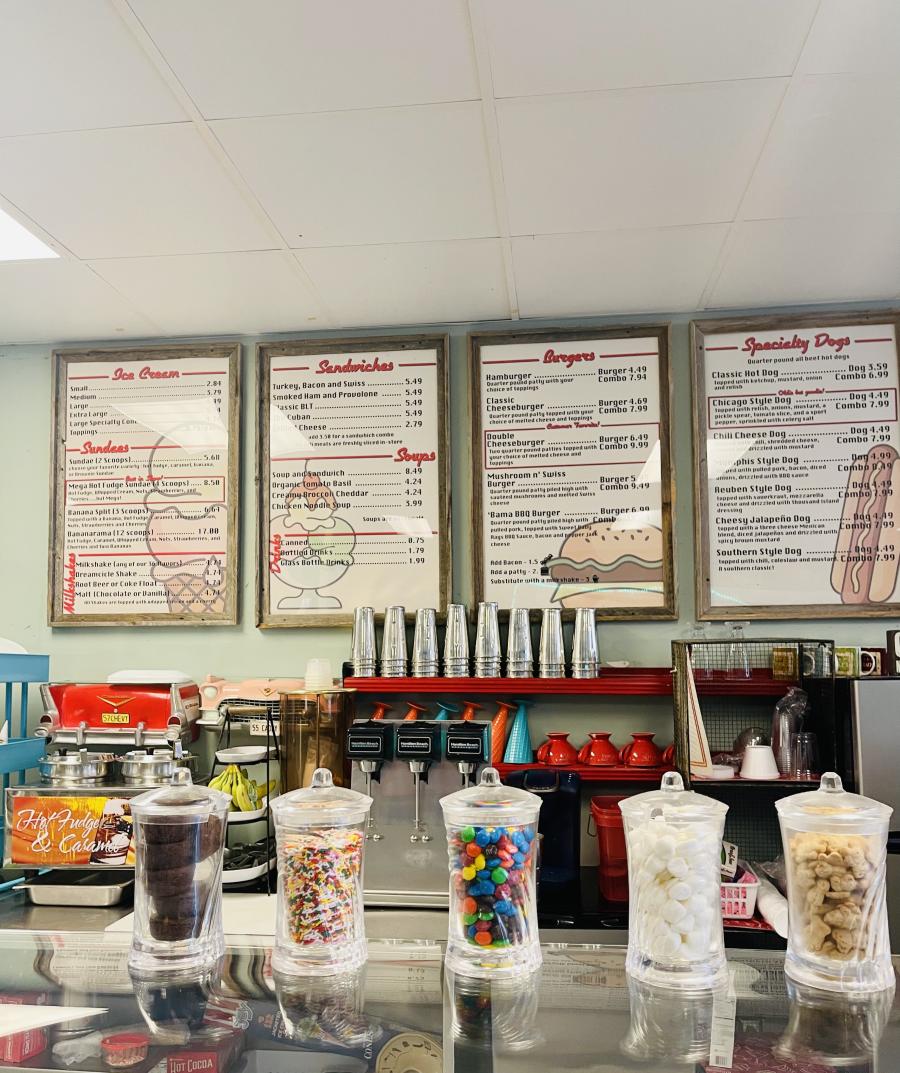 The menu has all the likings of classic diner food. Hamburgers, including the Bama BBQ Burger, Gourmet Specialty Dogs, shout out to the Chicago Style Dog, and an assortment of soups and sandwiches. But the best part is the parlor, which offers several flavors of hand-dipped ice cream, milkshakes, malts, sundaes, and banana splits. We decided on the classic grilled cheese sandwiches, Chicago Dog, Strawberry Malt, and a banana split. Everything was made fresh, served promptly, and delicious!
Golden Years does a great job of capturing the old school diner feel and if you want to take a piece of it home, be sure to stop by the general store near the front before leaving. You'll find classic, wooden, handheld games for purchase along with miniature jukeboxes.
If you're looking for a fun, unique party venue, consider their event packages or ice cream van services!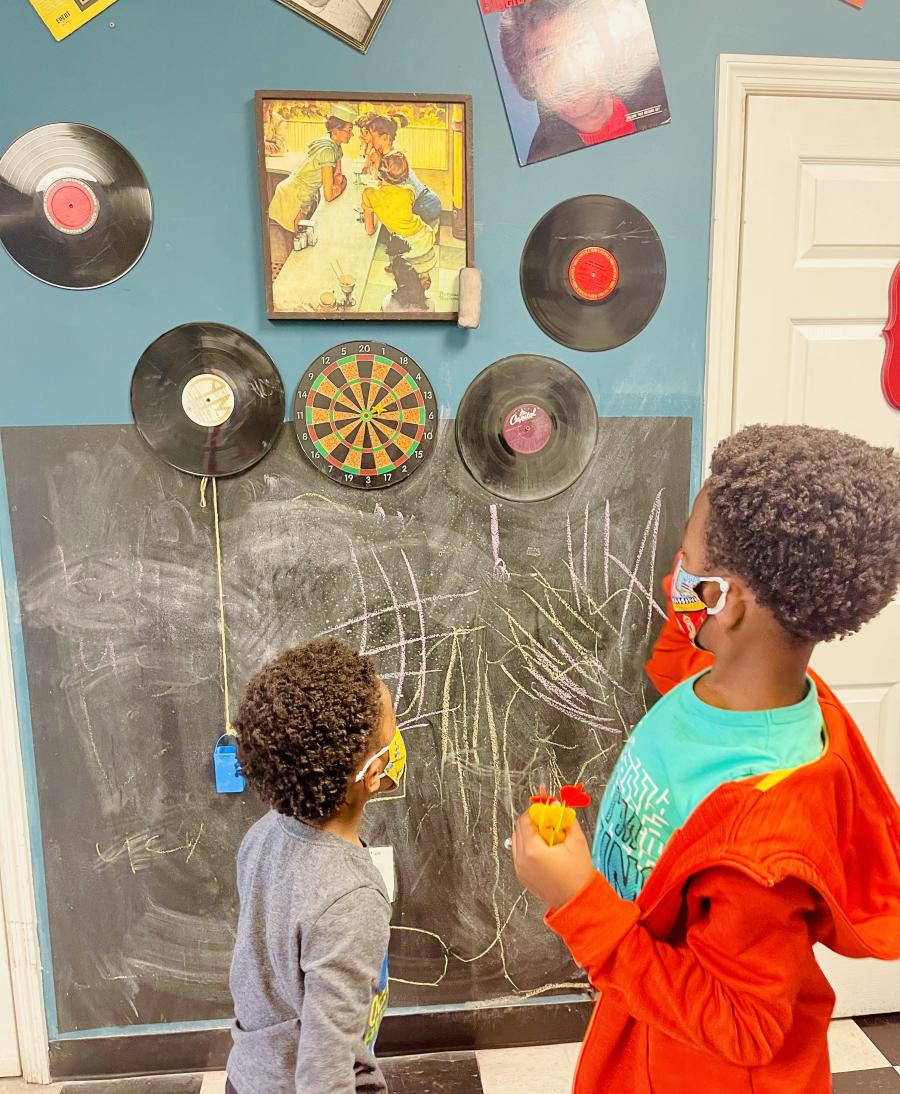 Golden Years Ice Cream Parlor & Diner
12835 Highway 231/431 N Suite E
Hazel Green, AL 35750
Hours:
Friday -Sunday 12pm -6pm
Keep up with Blackadventurecrew and all our fun!