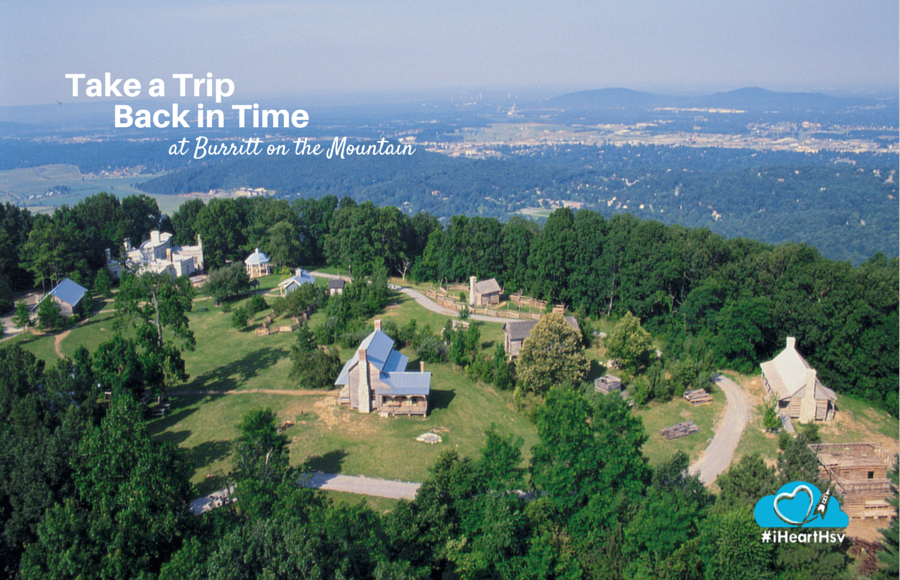 Hands-on History lesson
As school is back in session, Time Travel Adventure at Burritt on the Mountain is the perfect fun and educational activity to stimulate the mind...in a very fun way. See first hand what life was like before our precious technology and feel like a time travel machine! Throughout your journey, try to check off everything on the time traveler's scavenger hunt at every stop along the way.
DON'T WASTE TIME. You only have a few more weeks to take on the adventure. (This original exhibit closes on September 27th, 2015!)
Dr. Burritt willed his estate to the City of Huntsville, which became Huntsville's first museum. His dream was to preserve a part of our history through education to be learned and enjoyed by all ages. The cabins you'll be exploring during the scavenger hunt are all genuine homes of the early 1800s that were relocated from around the Southeast to Burritt.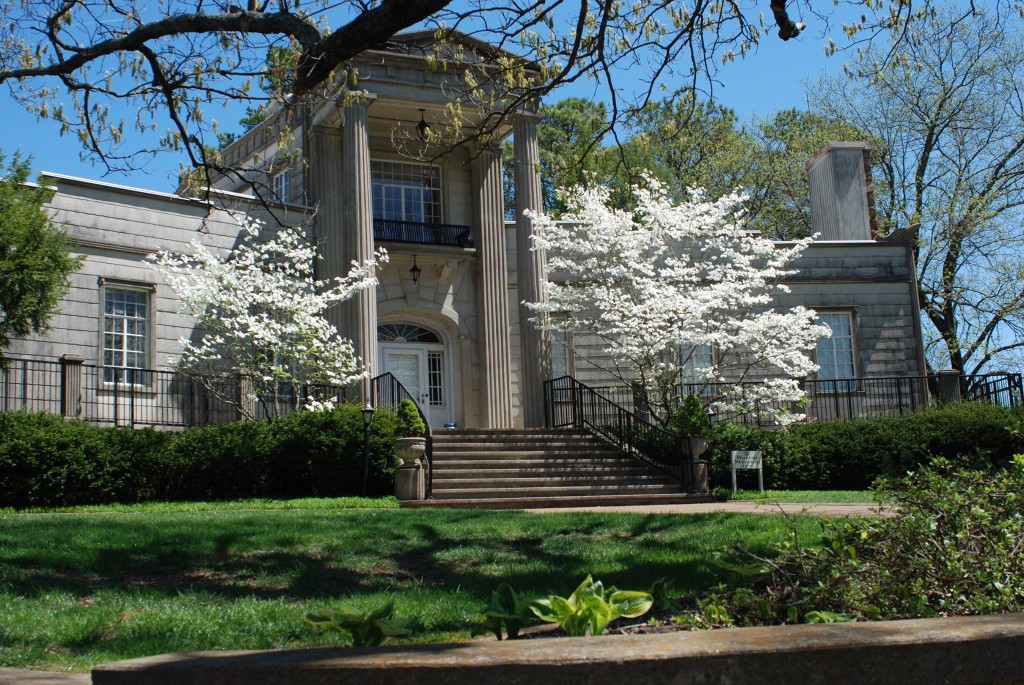 Photo Courtesy of Burritt on the Mountain's Facebook page
Let me tell you about my journey through time…
As I walk through the time capsule entrance, I watch as the decades pass and all of a sudden I'm walking into an old house with toys from days past. It's neat to see some of the same toys kiddos play with today, like checkers and dolls.
I come upon The Chandler House aka The Spin Wheel House. I was educated on how to spin yarn to make clothing from the wool of sheep that would be conveniently grazing out in the yard back in the day.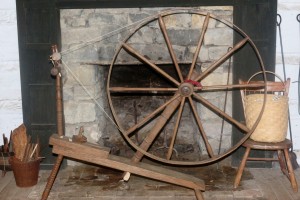 Spinning Wheel House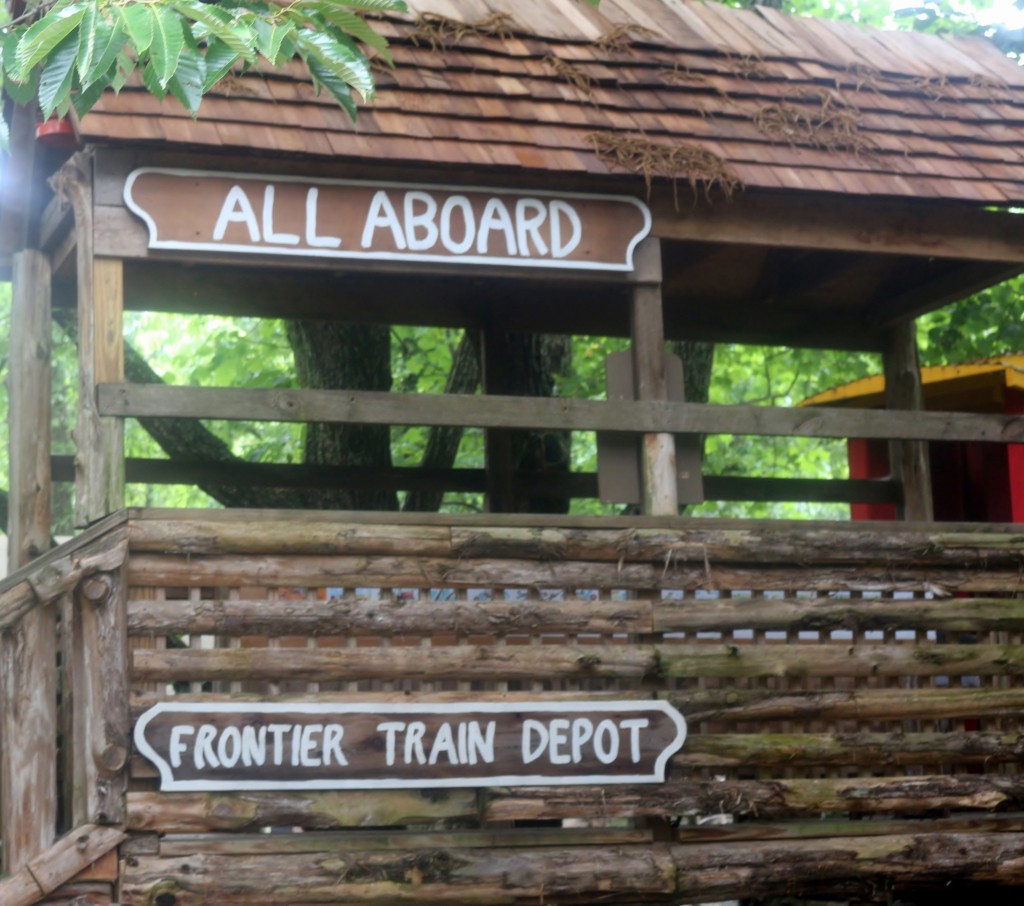 Memphis-Charleston Depot (Play Area)
All aboard the Frontier Express!
The Depot allows for play time and exploring the Memphis and Charleston Railroad. Fun fact! Did you know Huntsville served as the division headquarters for the Memphis & Charleston Railroad back in the day?  After I jump off the train, I'm greeted by some four-legged friends. These farm animals were a necessity for everyday living and labor and they're not afraid of a selfie or two.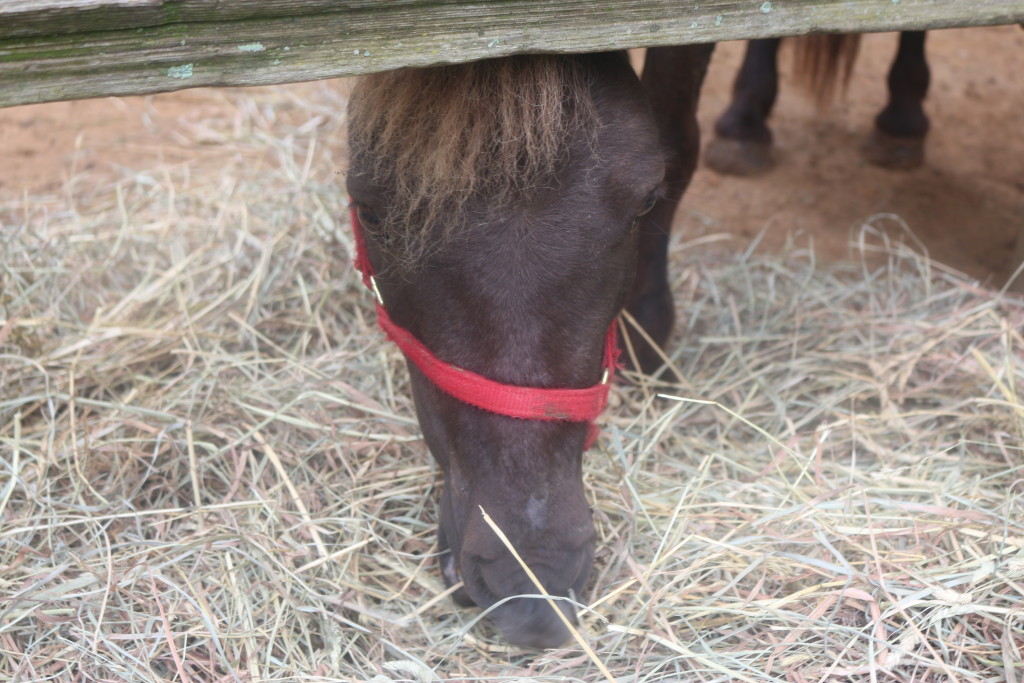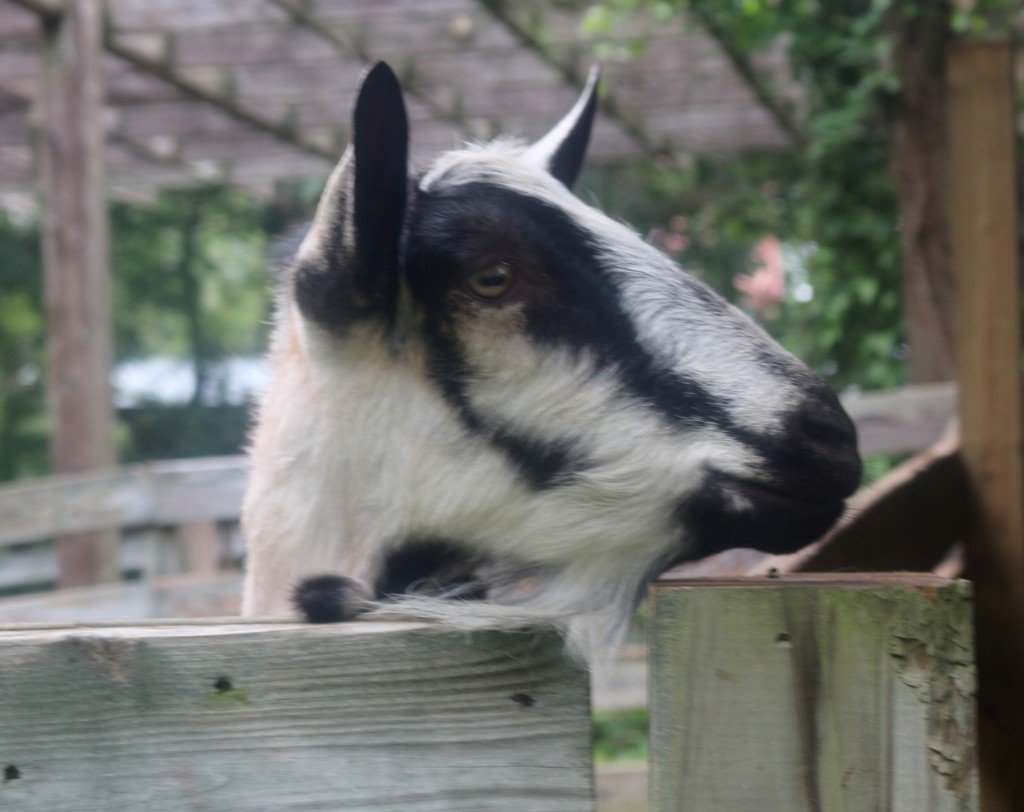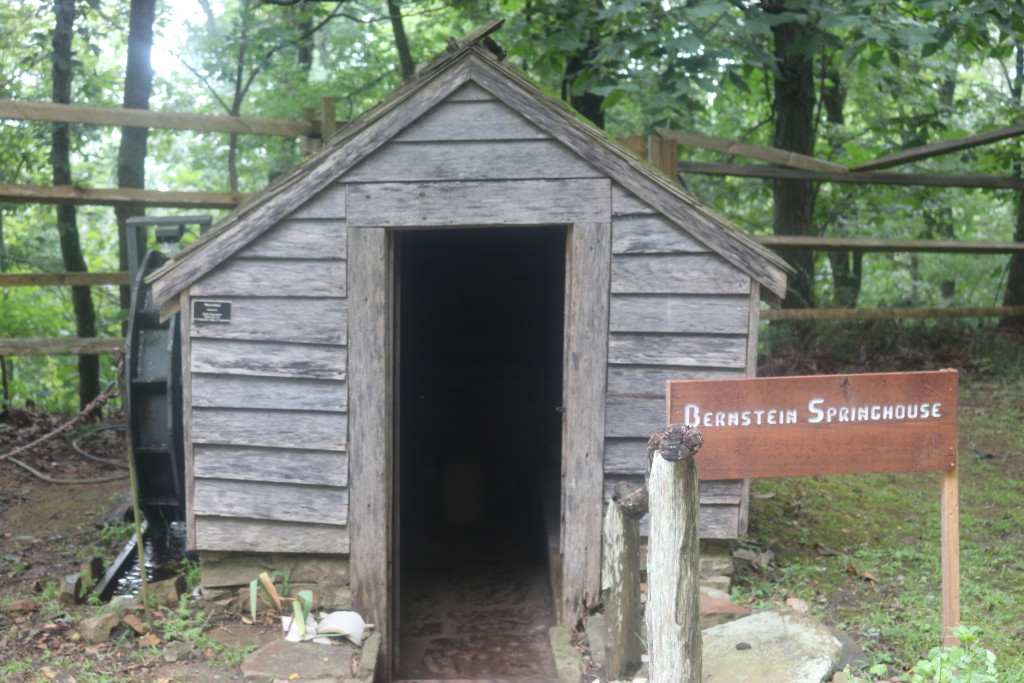 Along my way I see where I can pan for gold by the Bernstein Spring!
Now it's Civil War era time, and I'm fascinated by the medical supplies that were pioneered during that time. (Learn how to make a sling!) Confederate money, weapons, surgery kits, and other Civil War era memorabilia are there to be gazed upon.
The trip back in time comes full-circle when the next family's house presents the get-ups ( a.k.a clothing for all you non-Southern folks) of the old days. You can even try on some of the costumes, and feel free to check out your new threads. Can you imagine wearing that thick cloth in the Alabama heat?! (By the way: hoopskirts should come back in style. Just sayin'.)
I reach the last family home, where the father was a deacon of the Old Madison Baptist Church. (Go check out the historic church across the street from the exhibit!) This home raised ten children to adulthood (that was common for back then) and also functioned as a post office for Nebo, Alabama at one time. (Nebo is Southeast of Owens Cross Roads, Alabama.) People would ride up on horseback to the back porch and receive their mail, truly by hand.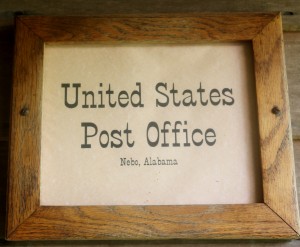 Back to 2015... Before you go return to present day, take a moment to enjoy the breathtaking view of the city. Can you spot the Saturn V moon rocket?
The exhibit may be geared toward children, like Sam and Josie - Time Travel Adventure's famous mascots, but I can guarantee from all the fun I had, Time Travel Adventure is for all ages!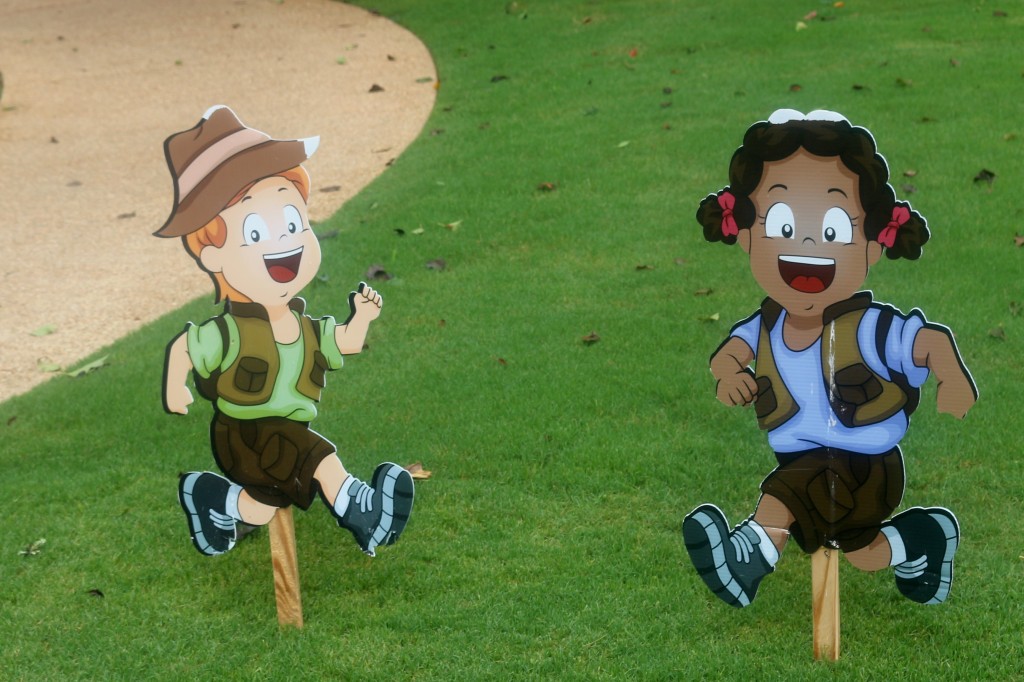 HURRY to Burritt on the Mountain because this adventure unfortunately ends on September 27th!
Hours of Operation: 10 a.m. - 5 p.m. Tuesday-Saturday, Sunday 12 p.m. - 5 p.m.
Contact: 256-536-2882
Address: 3101 Burritt Drive Huntsville, AL 35801